Read this post on TravelFeed.io for the best experience
---
Three weeks ago I left for my planned holiday in Germany a little bit early and thanks to Covid-19 I have the time and leisure to think about my online presence for the first time in years, because I have time to prepare my future a little bit more accurate.
How I became a diving instructor
It was in June 2017, at the age of 52, when I started diving and that was only because it rained almost daily that summer in Mecklenburg.
But it was a revelation, despite the initial problems, despite the diving conditions in Germany, I went diving over 30 times that summer and took courses up to the level of a rescue diver. It was always cold for me despite my ice vest and 8mm neoprene, but diving itself, this floating in the water, weightless, that's the thing for me.
Diving in Germany is in the first place always a fight against the water temperatures. You put on up to 15mm neoprene and still freeze.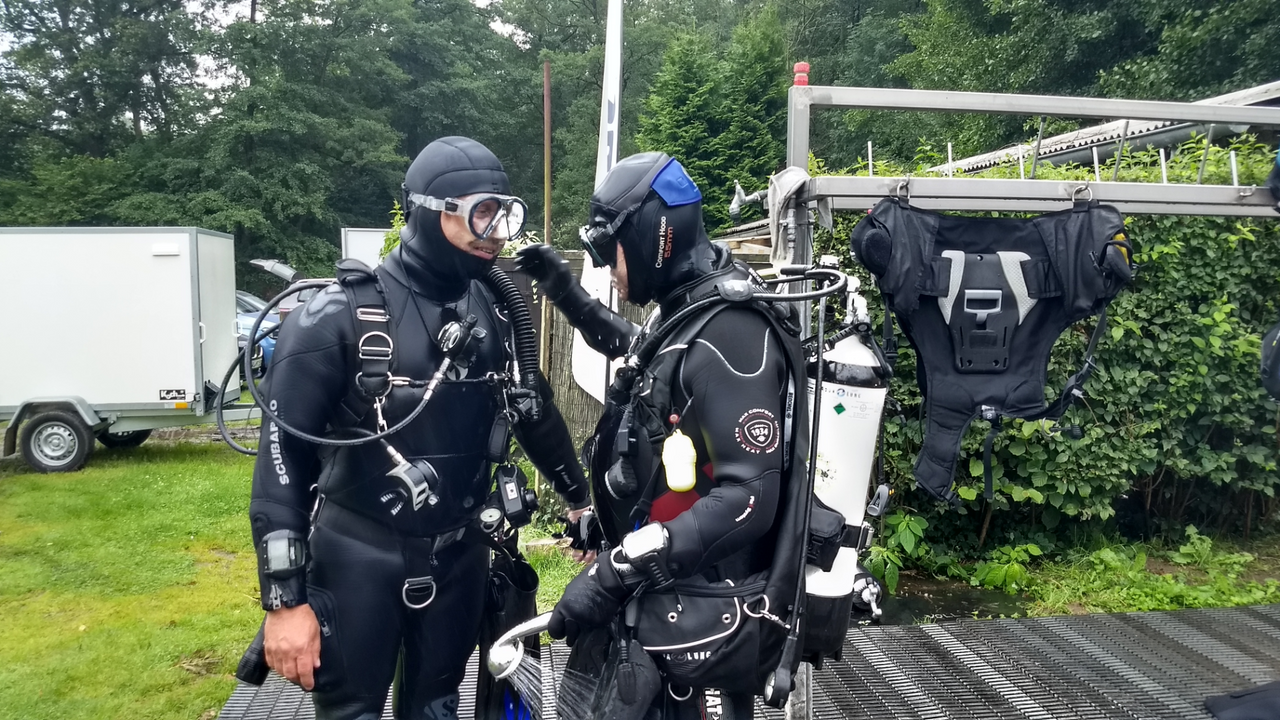 The first diving holiday, the first time in warm water
Because I liked diving from the shore more relaxing I looked for a dive center that offers that and found one on Phuket, at the AO-Sane Beach at the southern tip of Phuket.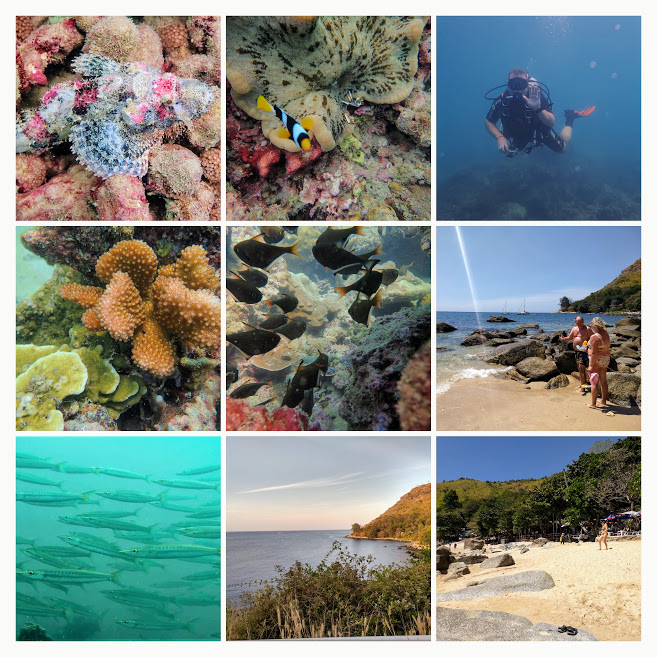 More from the AO Sane Beach
I have dived at other places, but this spot of earth and water has brought me to the decision, I will leave my life in D and move to Phuket, still without thinking about a job as a diving instructor.
But it came to me by itself; as I was diving there almost every day, I got the offer to guide, then to become a Divemaster and Instructor and to work for the local dive center.
That was two years ago.
Since then I have been in the water more than 200 times on this reef only and I still don't have enough.
First experiences as a travelling diving instructor
Fully motivated by a diving holiday in the Phillipines in spring 2019, I didn't want to spend the off-season as a "pensioner" on Phuket like the year before but wanted to work in the Philippines and Sumatra. Blue-eyed as I am, it didn't work well, because without contacts it's not that easy, but at that time the idea was born to combine blogging, travelling and diving after the end of the winter season in May 2020. Unfortunately the season went a bit different, first I had an unpleasant contact with a crown of thorns.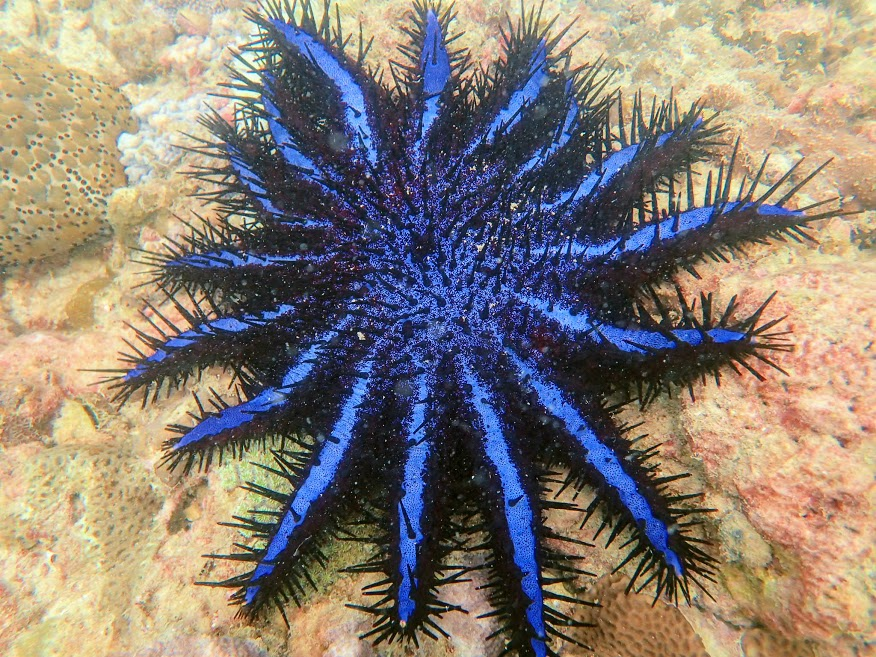 and now I know how poisonous these spikes are.
And as soon as I was healthy, I had an accident with my bike.
Shit happens!
Just recovered and the bike fixed I had an infection which kept me from diving for 4 weeks and then came Corona.
That was a lot of shit.
But this inconvenience taught me a thing or two.
For the last two years I have been working for dive shops, so the daily customers came to me through the school. This way of working is quite informative for a beginner like me, but nothing in the long run.
I don't like the hustle and bustle or the stress on dive boats that ship up to 100 divers around for day trips and I don't like liveaboards with up to 5 dives a day. I also do not like the time pressure that I have to pass on to my customers. After all it is their holiday
The most beautiful diving for me is: on the beach or from a boat with my clients into the water and diving, having the whole day time for it.
This is the only way I can get in and out when I want without having to pay attention to any timetables.
But most of all I love to teach people how to dive. Not in a group, but 1 to 1 or maximum a couple.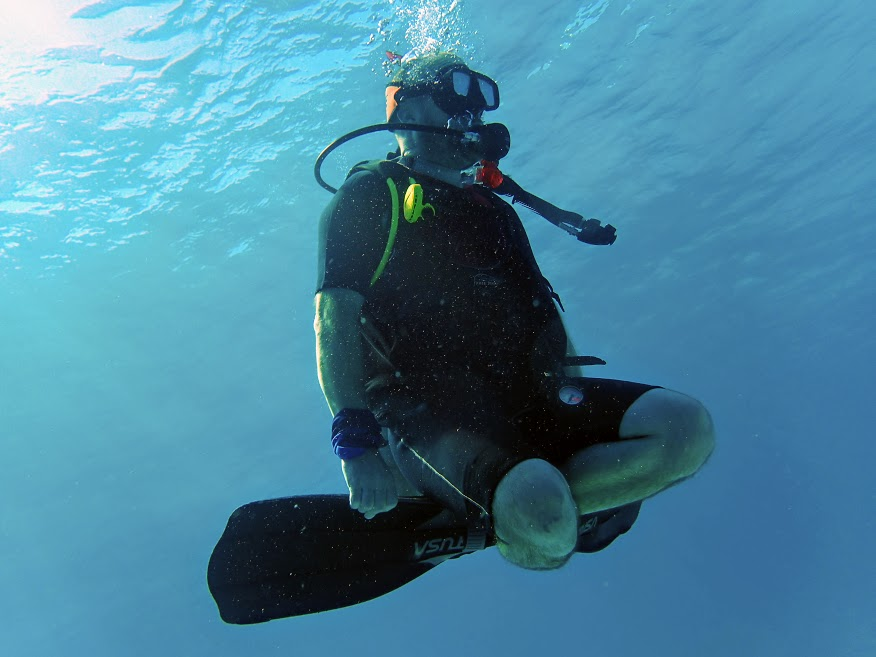 Fortunately, there are many people who see it the same way, who see diving or learning to dive more as relaxation than as a sport. I just need to find these people to be able to make them an offer.
1. advertising plan, on and offline
I don't know anything about it, but I hope that I will lose it in the next days and weeks when I create my blog, fill it with content and try to understand how to advertise where it makes sense. Maybe I get one or the other suggestion here
2.not just betting on one horse in planning for the future
The most beautiful customer base is of no use if external circumstances prevent the holiday. Last season, 50% fewer Europeans came even before Corona. Whether it was because of the expensive Baht, whether other diving areas have improved in quality, whether the total package Phuket does not pull or whatever kept many people from coming. Even without Corona the instructor did not have a productive season. And if you have to sell diving fun to everyone who comes along to buy a bread roll in the morning, the whole thing is no fun anymore and therefore useless.
There are some possibilities for me as a rookie to earn money online, I will try out some of them in the next 120 days and integrate the ones that are practical for me into my daily life. In the ideal case I don't need diving for living in paradise, it remains the most beautiful pastime.
3. research first what the government wants.
Now I am not a beginner in this field, I know which papers and applications and licenses and insurances you need. But it will certainly be cheaper than the first time when I had no time to compare. It starts with the visa, actually already with the passport and does not stop at the decision Company or Freelance.
Why am I writing this and what's up with the 120 days?
In 120 days I will fly to Phuket, because Covid-19 will be forgotten by then and life will be just like before.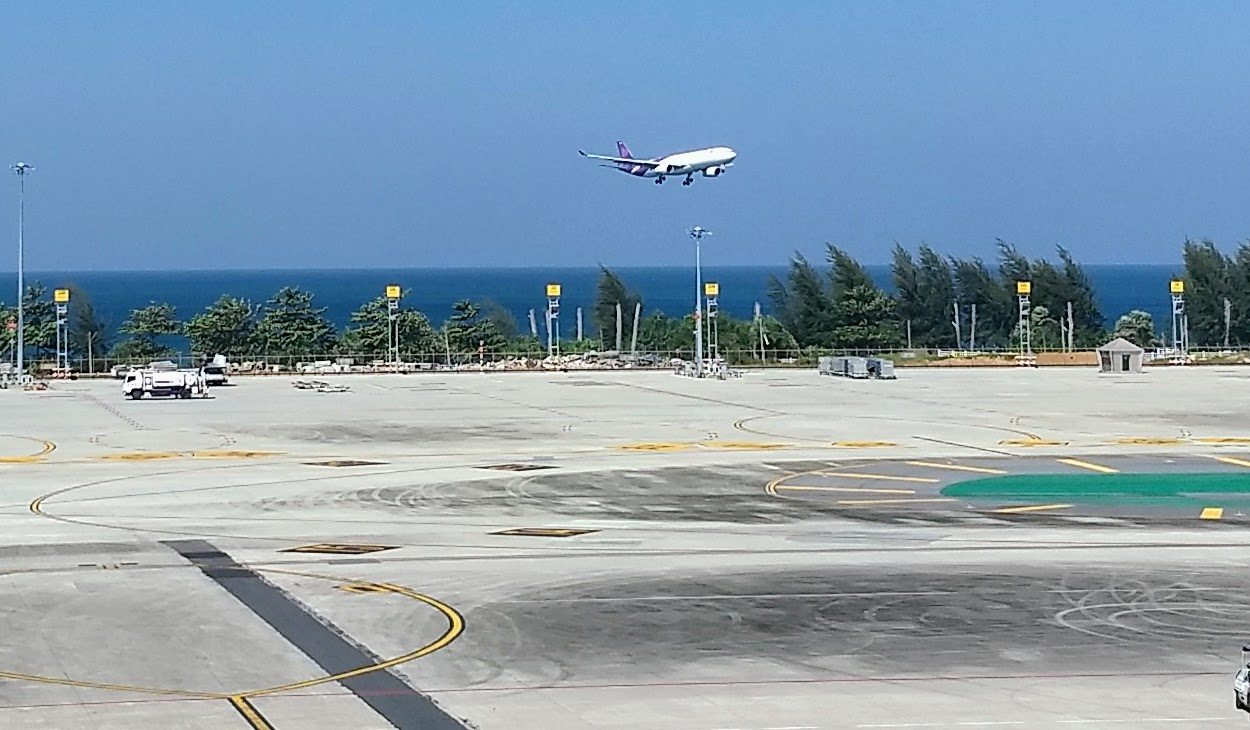 And this is to become a reminder, similar to a requirement specification to be worked off. I hope to make a few less mistakes and simplify my life.
I am also curious about your reactions and interactions. From this I can hopefully conclude, what is important and less important for my website, for my online presence, because I have no idea about it.
---
View this post on TravelFeed for the best experience.