Read this post on TravelFeed.io for the best experience
---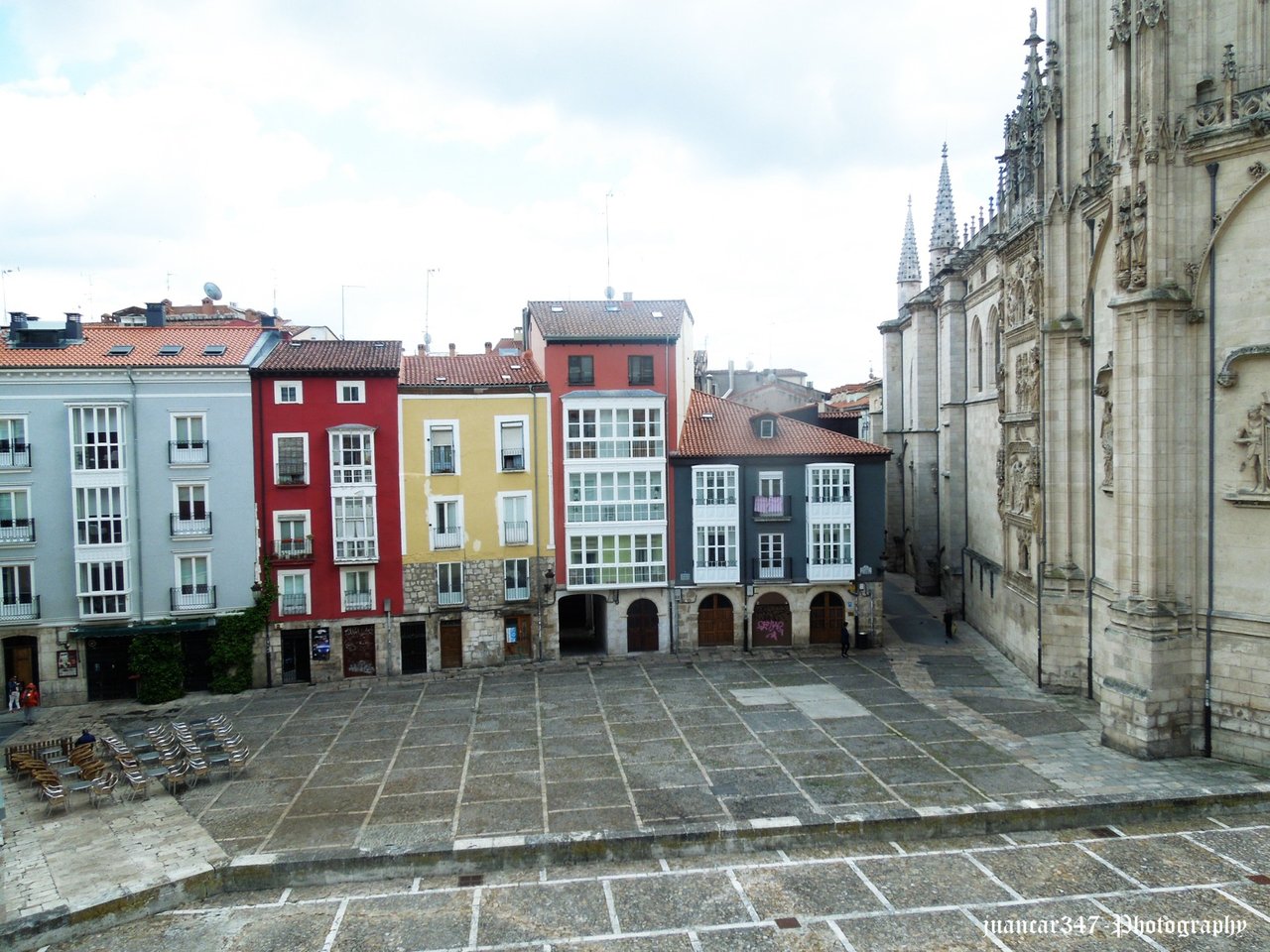 Historic houses next to the cathedral
There is a popular saying, which states, specifically, that all roads lead to Rome and in the case of Spain, these roads, of course, lead to Santiago de Compostela.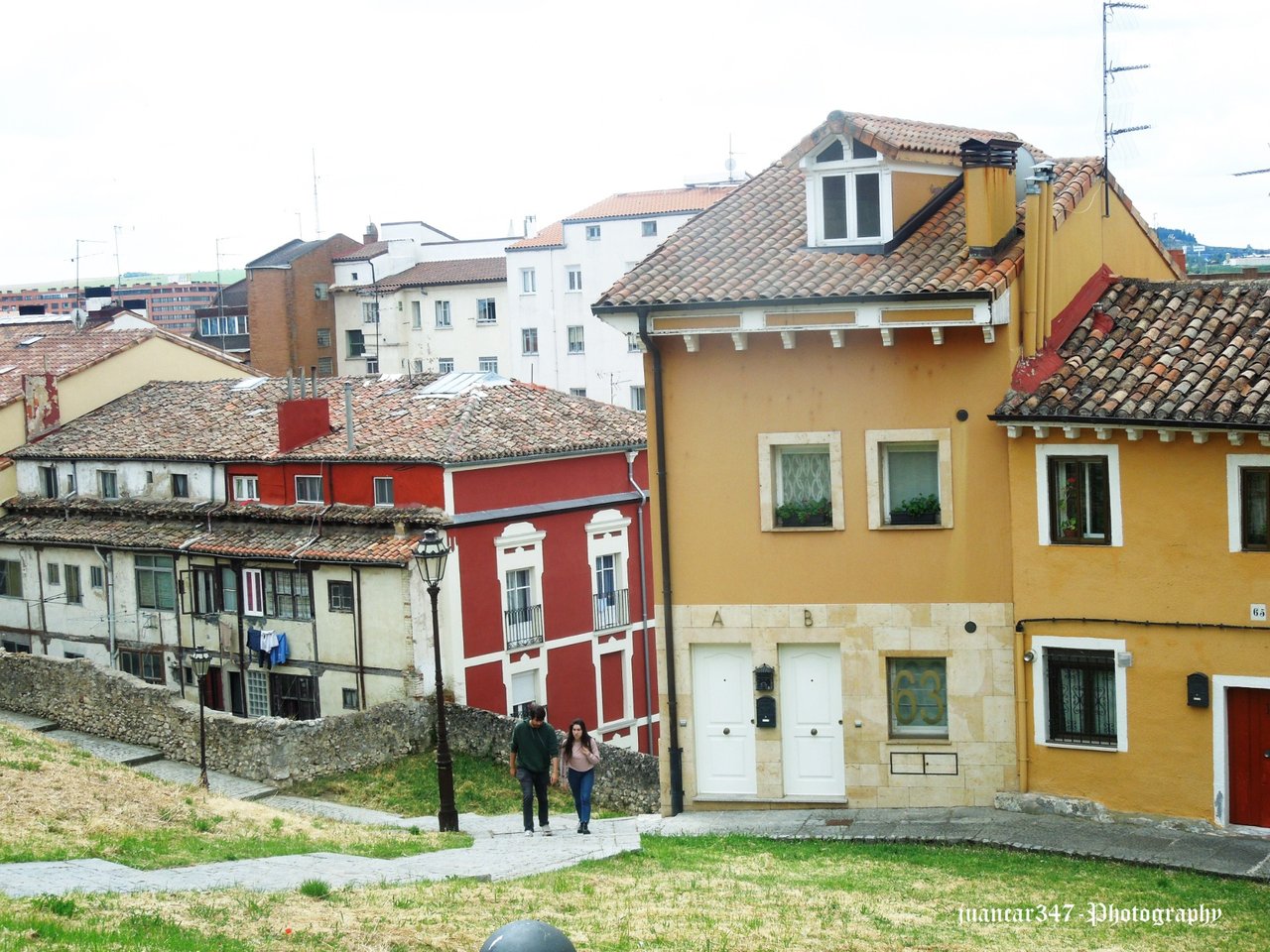 Traditional architecture
But whether one hangs up the habit of rosemary or pilgrimage, it will not take long to realize that, whatever the direction of your path, you will always end up in that authentic heart of Castile, which is the city of Burgos.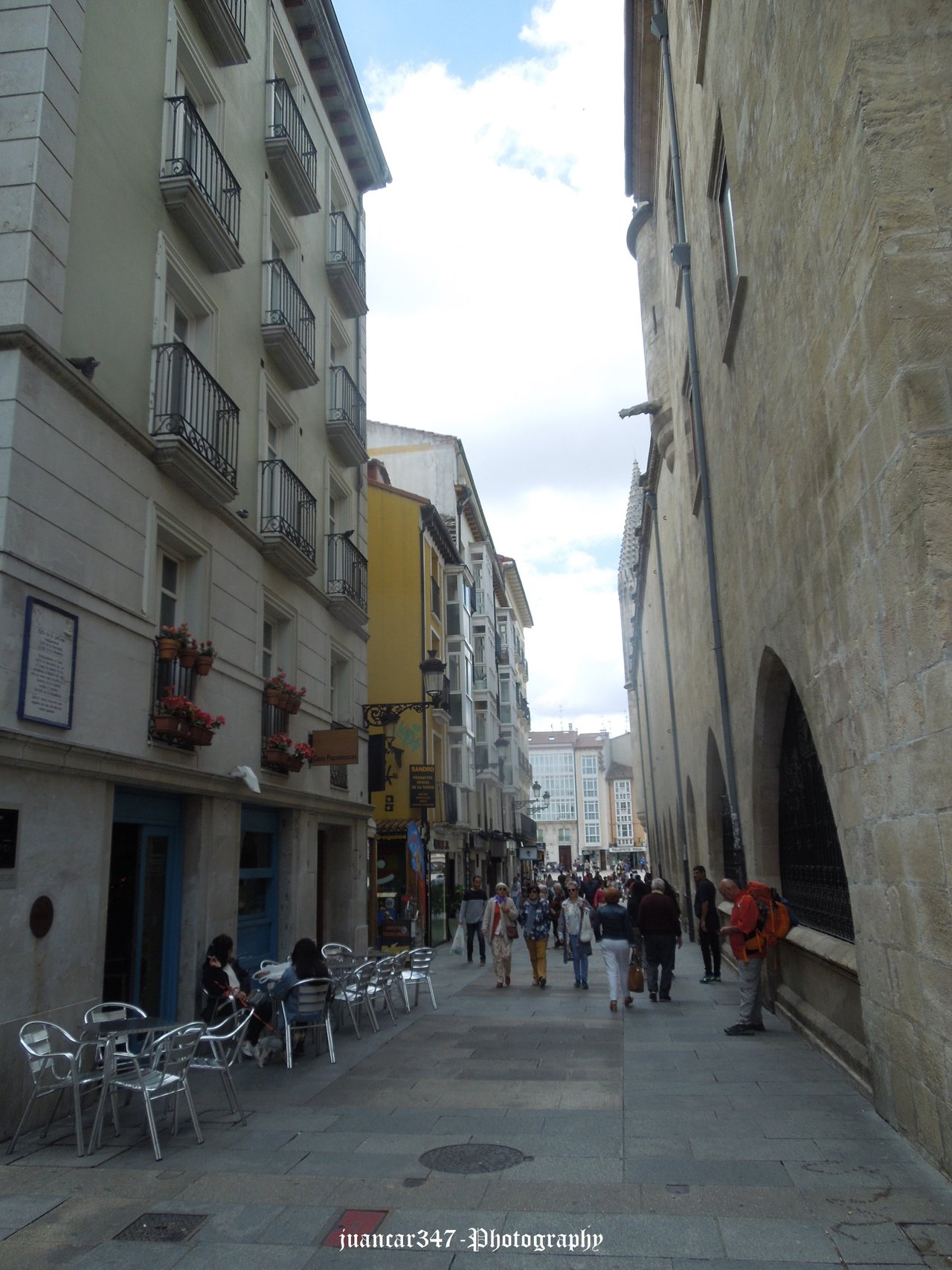 Crossing of travelers and pilgrims
Burgos is also one of those thousand places in Spain that the writer Juan Eslava Galán recommends seeing at least once in your life.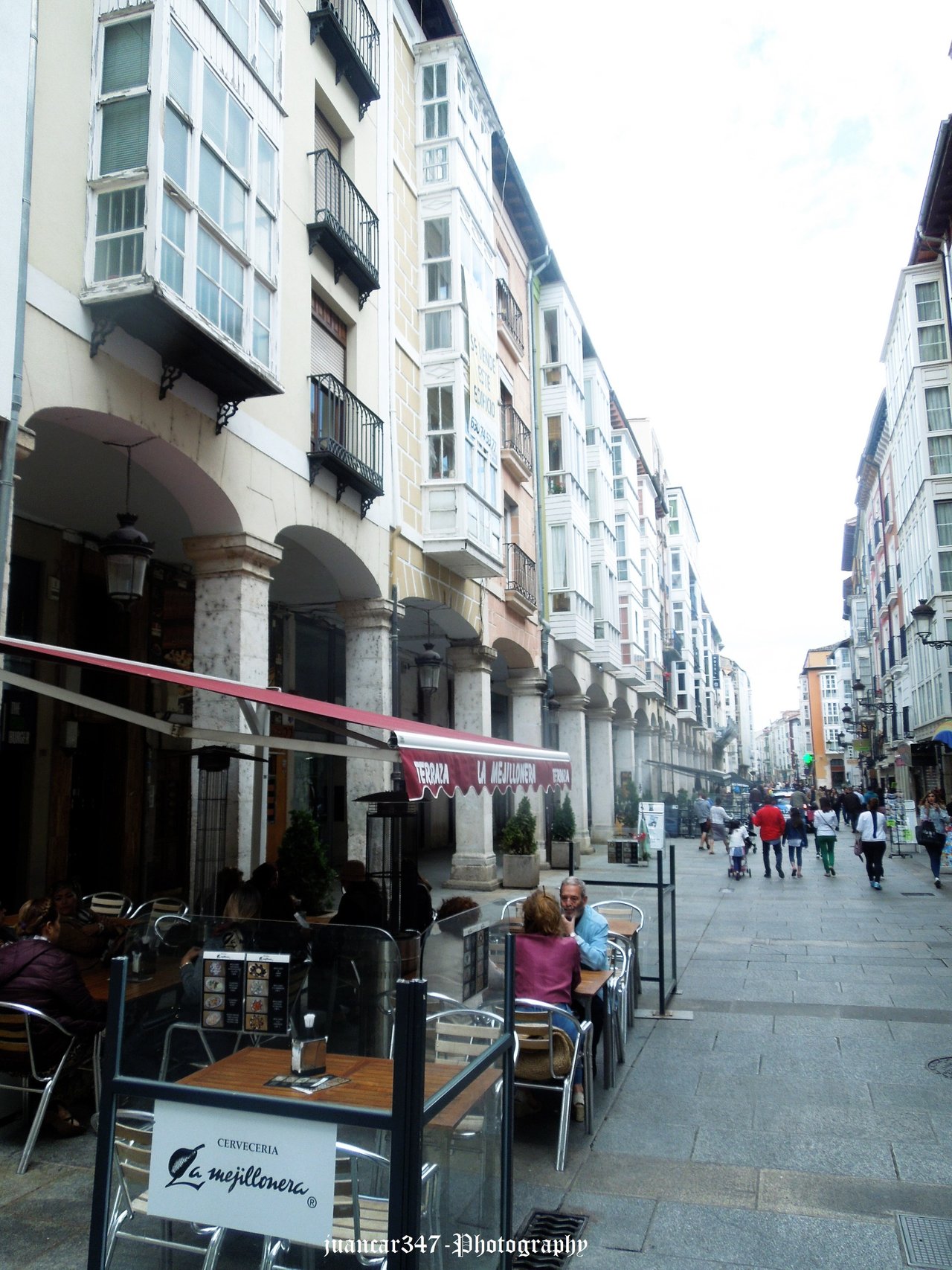 A lovely avenue
Recommendation, to which in fact I join, and I hope to be able to convince you, through these lines and these images, of its veracity.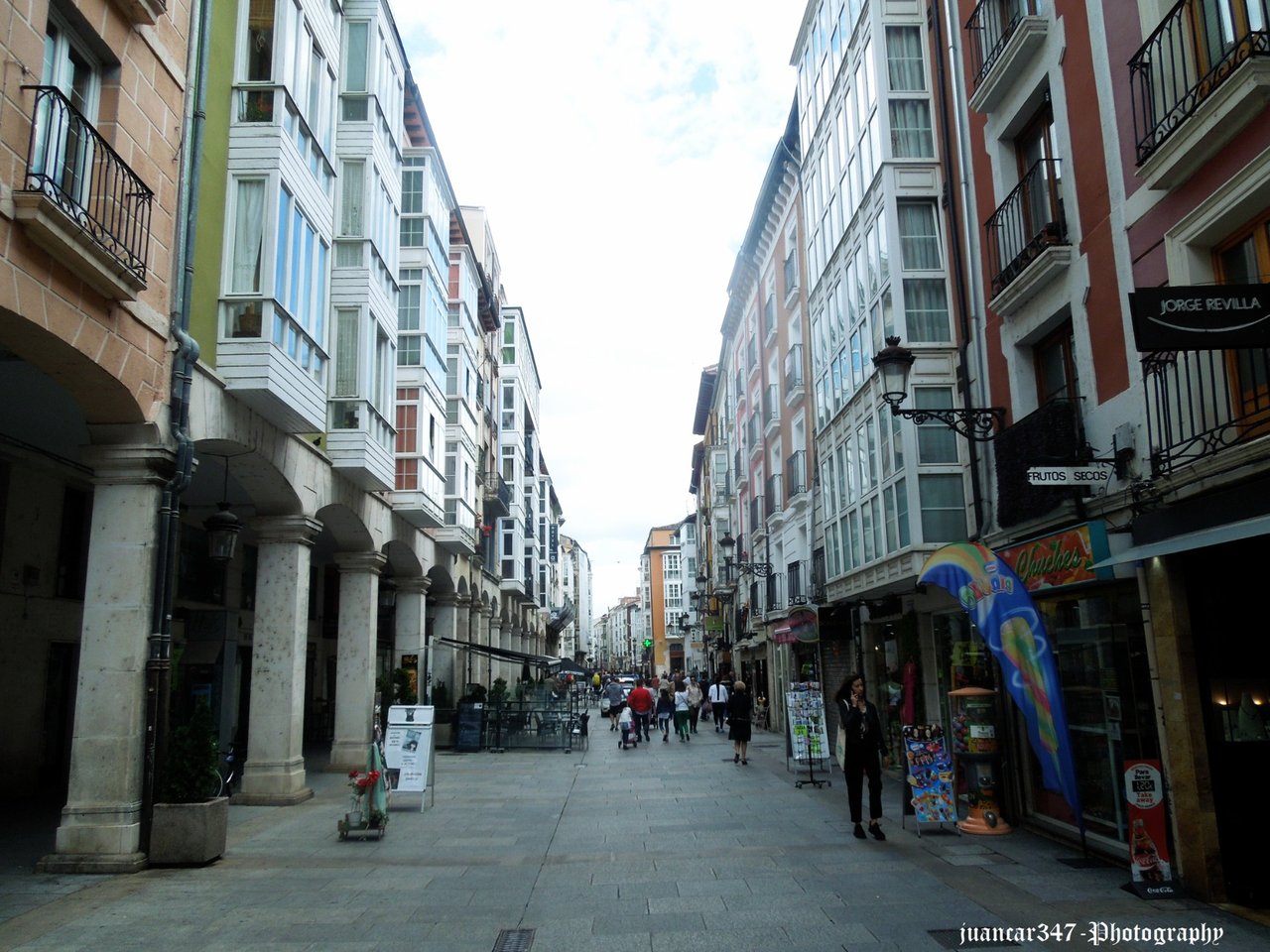 Traditional portals
Historians say that the history of this emblematic city began, approximately, in the year 884, when Count Diego Porcelos built a small fortification on the hill called San Miguel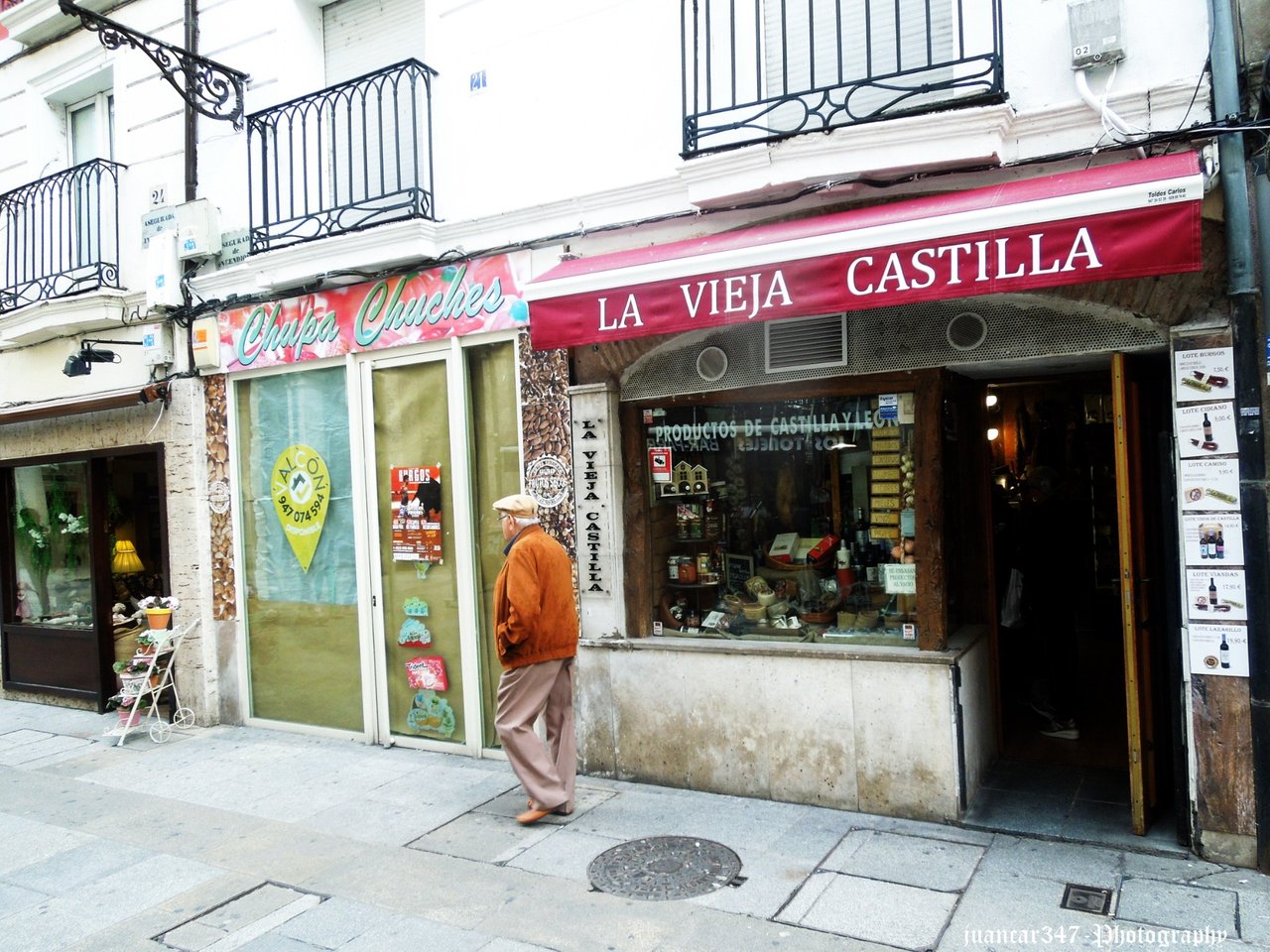 Shops with traditional products
Barely a century and a half later, Burgos grew enough to become the capital of Castile, when the count Fernán González also became independent from the kingdom of León, initiating on his own a fight without quarter against the Muslim invader, whose exploits , in that early 10th century when the caudillo Almanzor carried out his terrible raids from the Caliphate of Cordoba, that treasure of Castilian poetry and epic, which is the Romancero, is full.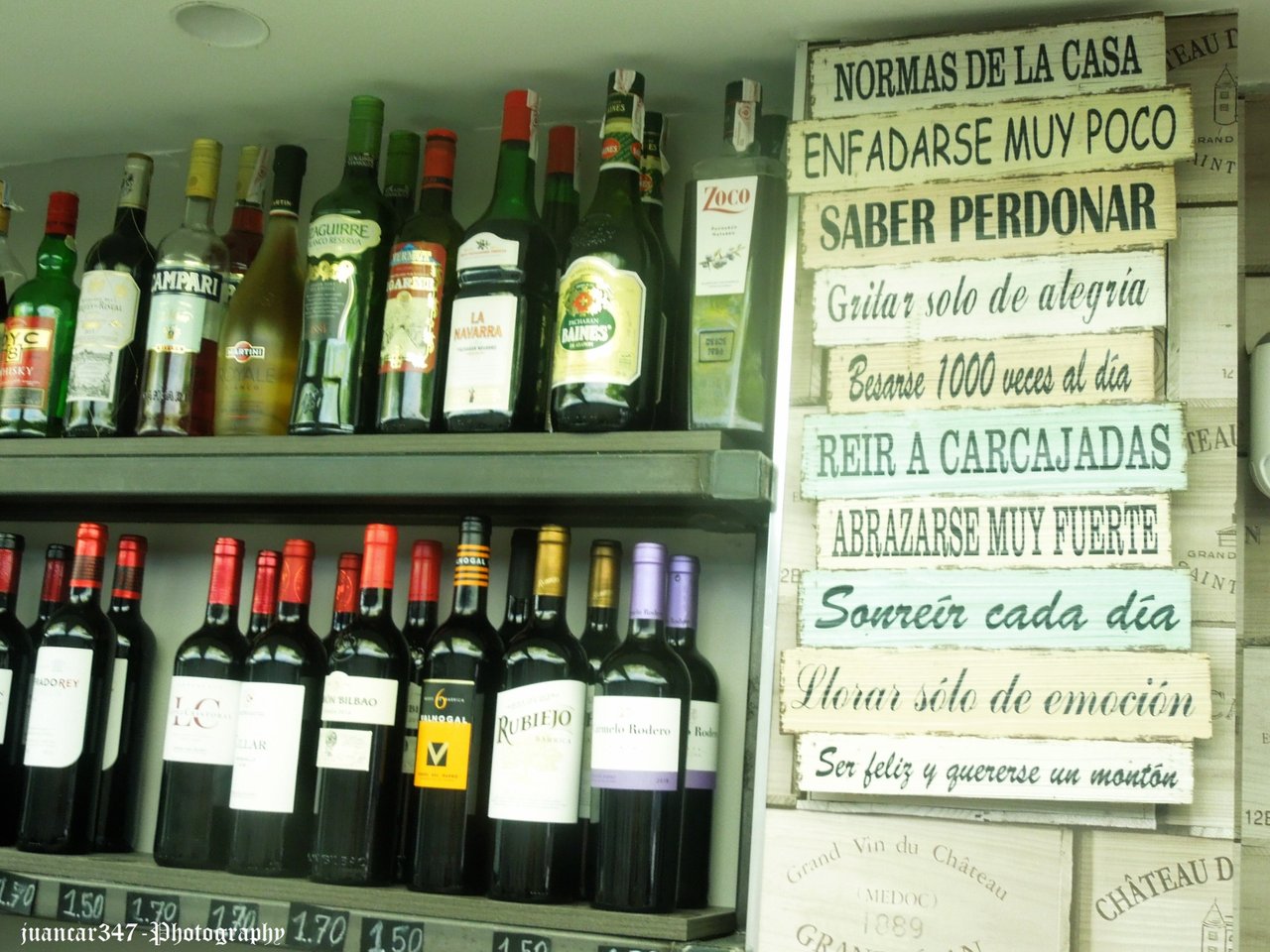 House Rules: get angry very little. Know how to forgive. Scream only for joy. Kissing 1000 times a day. To laugh out loud. Hugging very tight. Smile every day. Cry only with emotion. Be happy and love yourself a lot.
Nor would it be an exaggeration to affirm that what would be the future city of Burgos, began to be truly created in the year 1075, when the Episcopal See was transferred to it and one of the most fascinating works of the immense Spanish historical, artistic and cultural heritage began. : the cathedral of Burgos.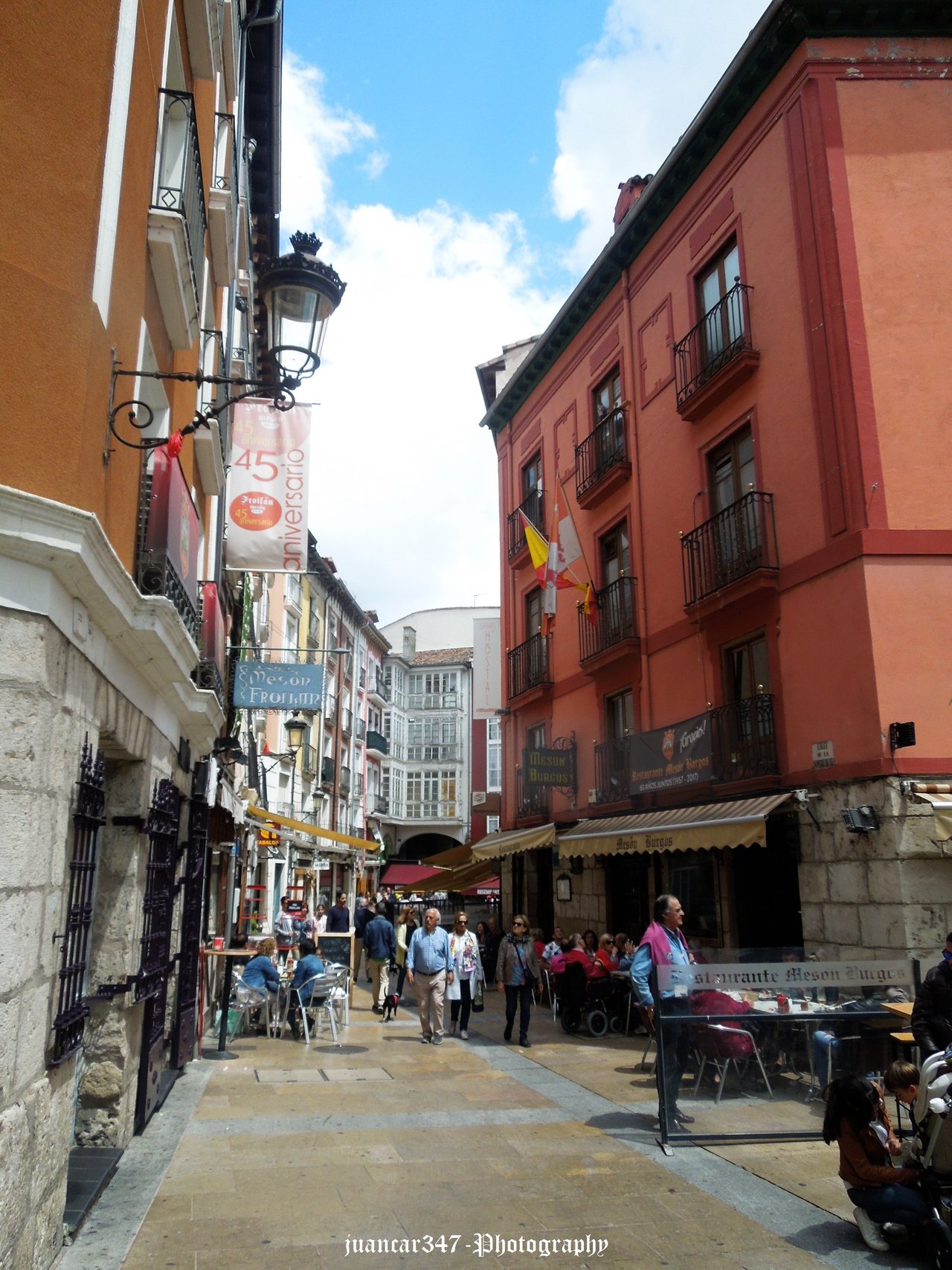 Walk and restoration
It is necessary to pay attention to this detail, because it was from there, where these same streets that I show you today, began to rise up around them and they continue to be these same streets, the ones that continue to overflow with pilgrims, who travel them happily, attracted not only because of the beauty of a cathedral whose magnificent pinnacles serve as a guide and orientation, but also because of the numerous catering establishments and inns, where they find relief and rest from the hardships of the road.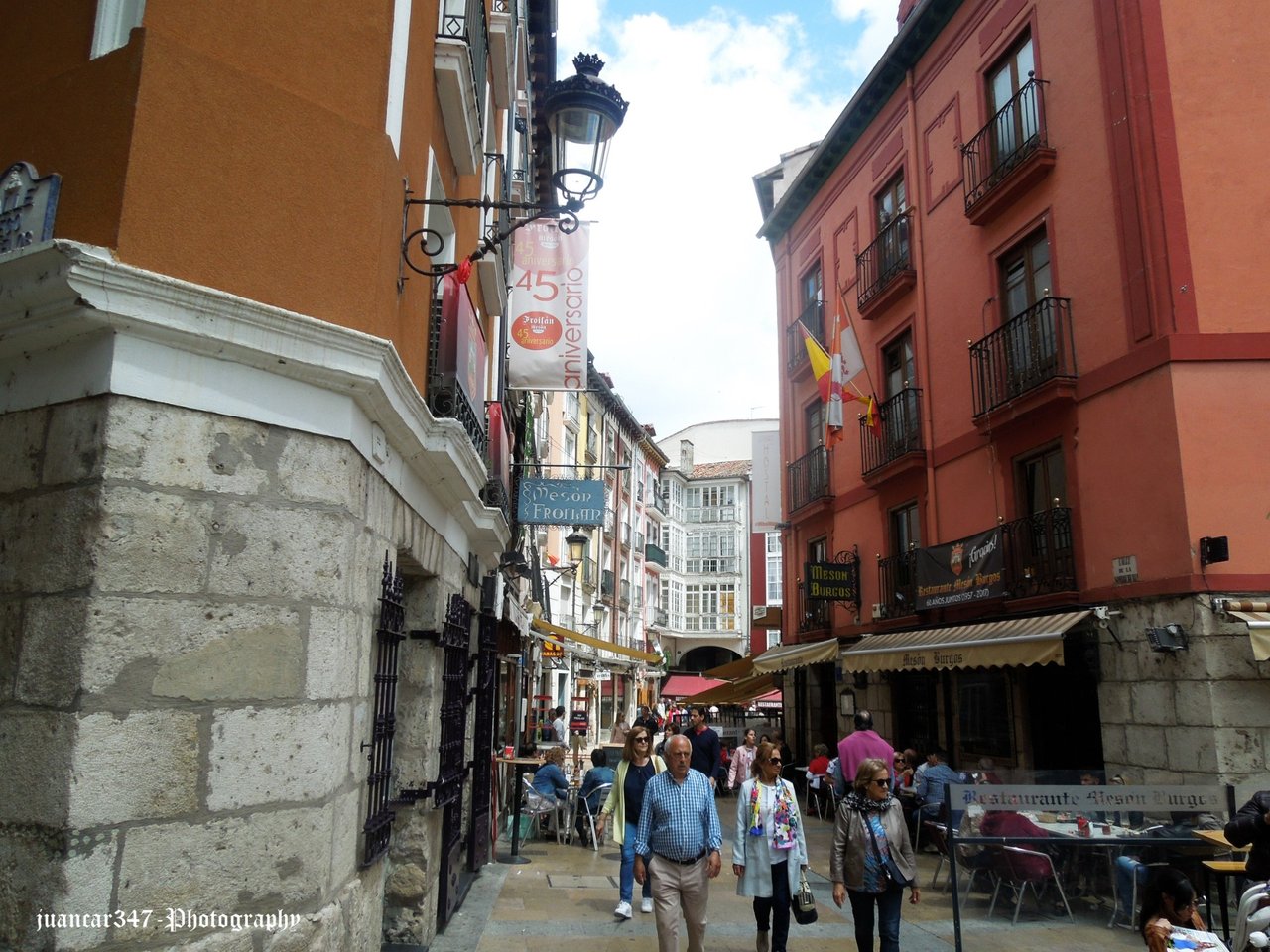 Panoramic
It is also true that time does not pass in vain, but it is no less true to recognize that in the case of a city like Burgos, it still seems to have stopped, maintaining a balance of solidarity with those beautiful medieval constructions and adding to them the attractiveness of other more modern, that well looked at, complement its already original beauty.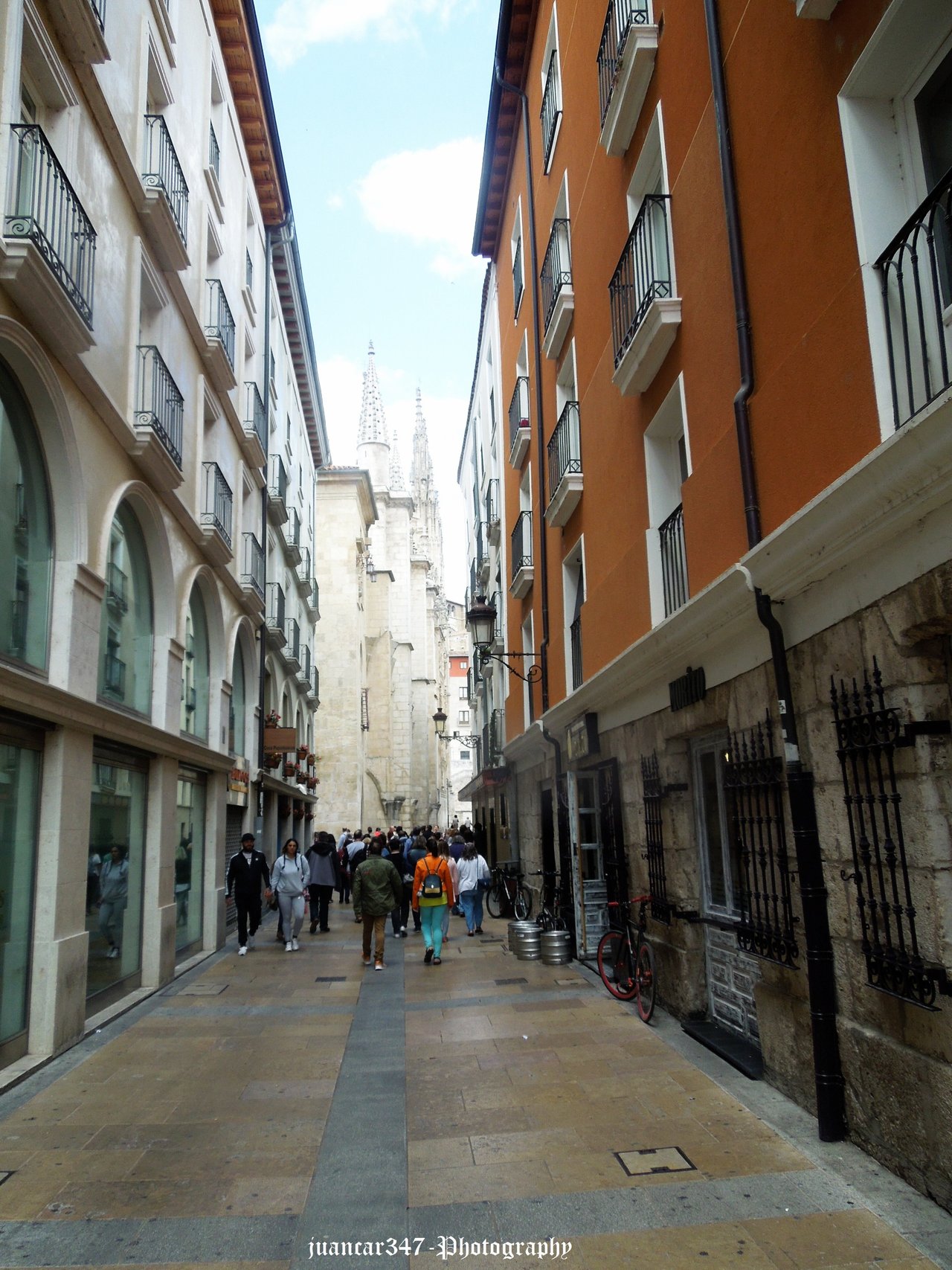 All the streets lead to the cathedral
For this reason, all these streets, which bear names such as Laín Calvo, de la Paloma, San Lorenzo or de la Flora - the latter, as a reminder of the mythological goddess of Spring - will always act in the mind of the traveler, of the pilgrim or simply a tourist, as an ideal stimulant to get all the flavor that a city like Burgos, with ancient traditions, can offer.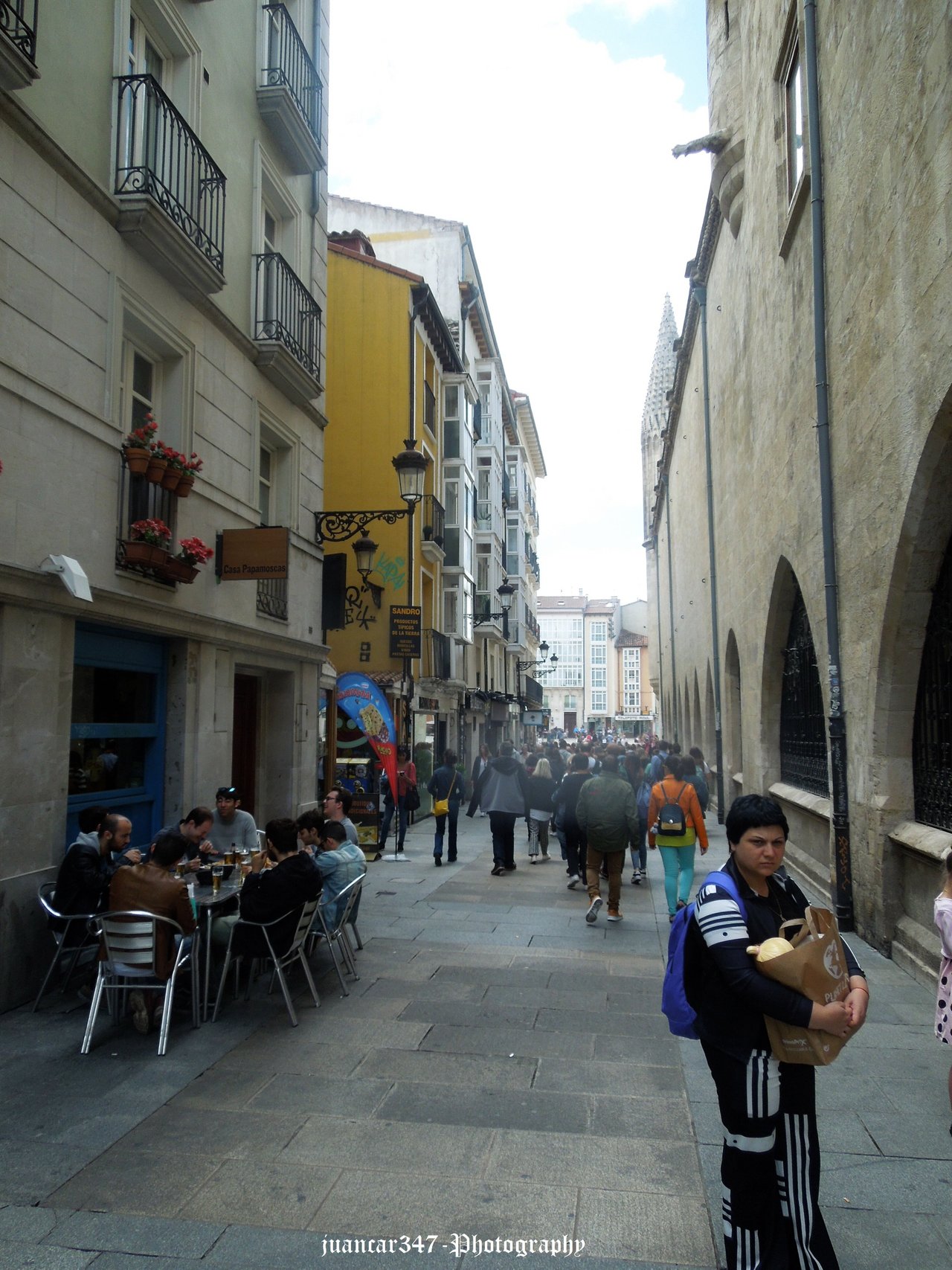 The joy of living
Streets, which also make up neighborhoods that over the centuries continue to maintain their old traditions and where it is common to find the unbridled joy of the peñas or brotherhoods, heirs of those other, medieval, where the traveler always has the opportunity to be invited to a glass of good wine and join in the musical festivity of the groups of comparsas that enliven and give color to a city, which continues to celebrate, after centuries of living history, the joy of living.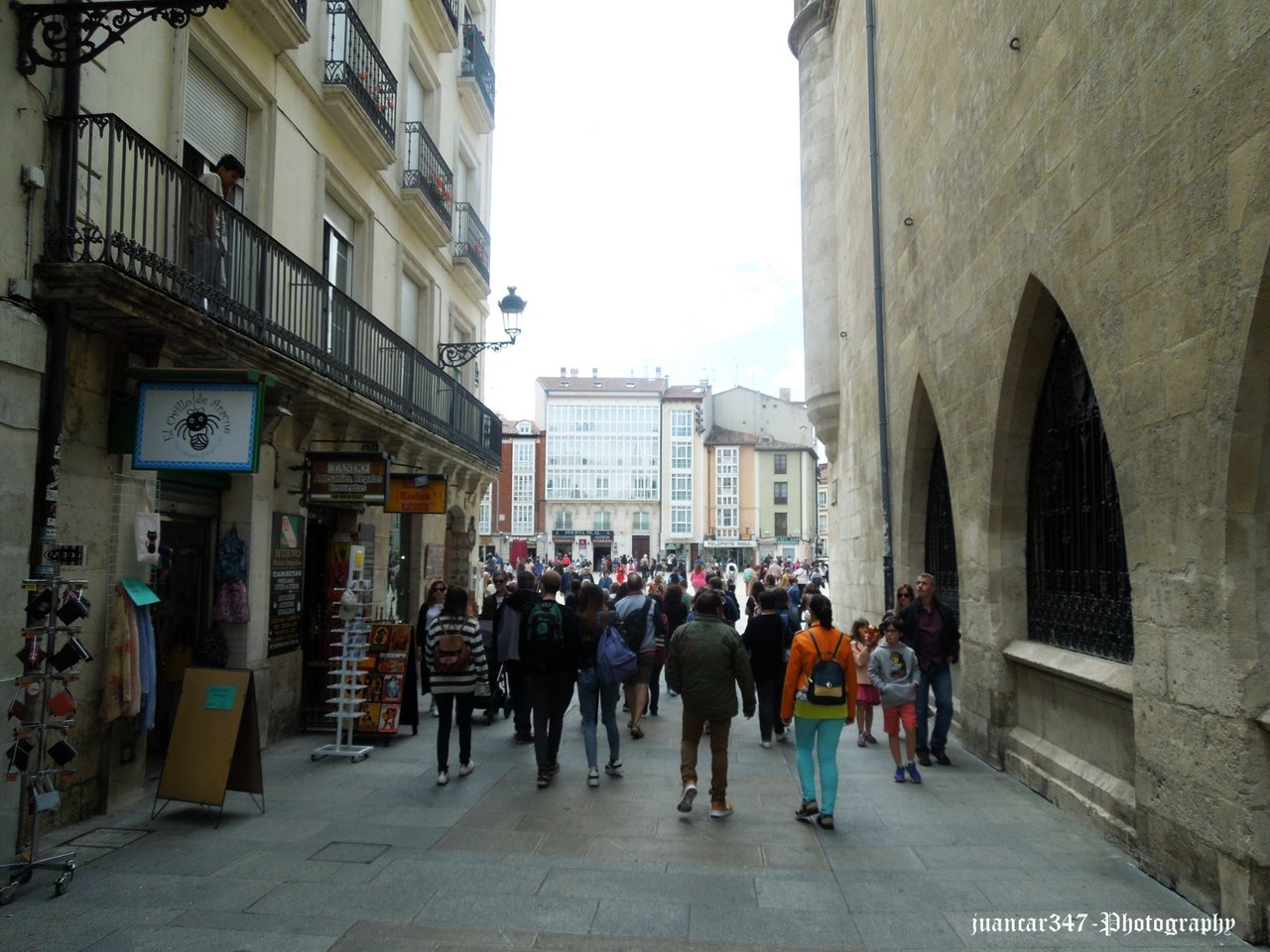 Influx of people
Of the many gates that gave access to the city, the most outstanding, due to its importance and monumentality, is the Puerta de Santa María, on the banks of the Arlanzón River, where the traveler can contemplate a fascinating selection of Castilian heroes and kings, including the Cid Campeador and the counts Porcelos and Fernán González who will make you feel that once they have crossed their arch, their steps lead them to walk through history.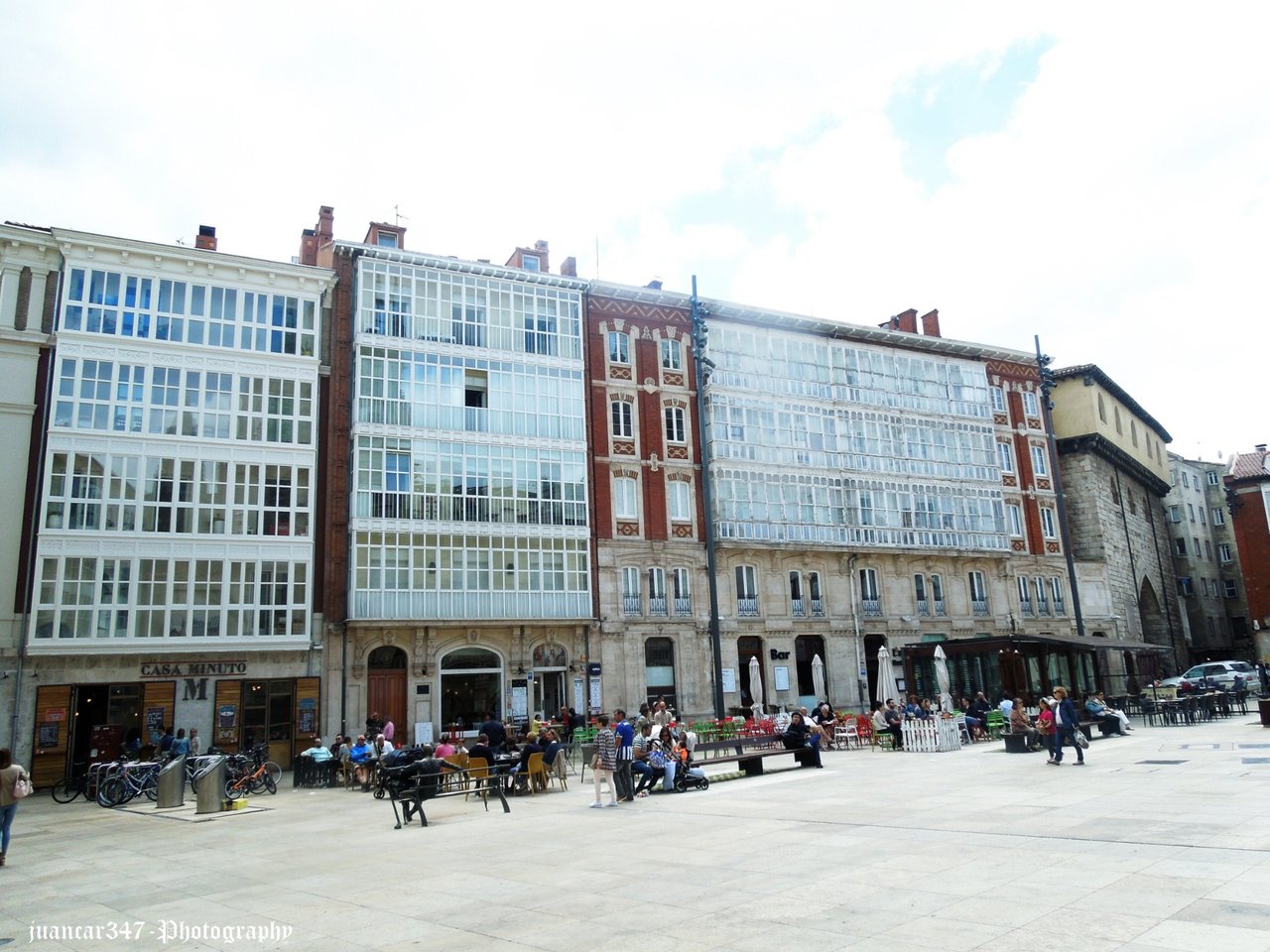 Traditional buildings along the ramparts
In short, a walk through the Historic Center of Burgos will make you feel innumerable sensations, which I have no doubt will leave a pleasant taste in your mouth even in the most demanding palates.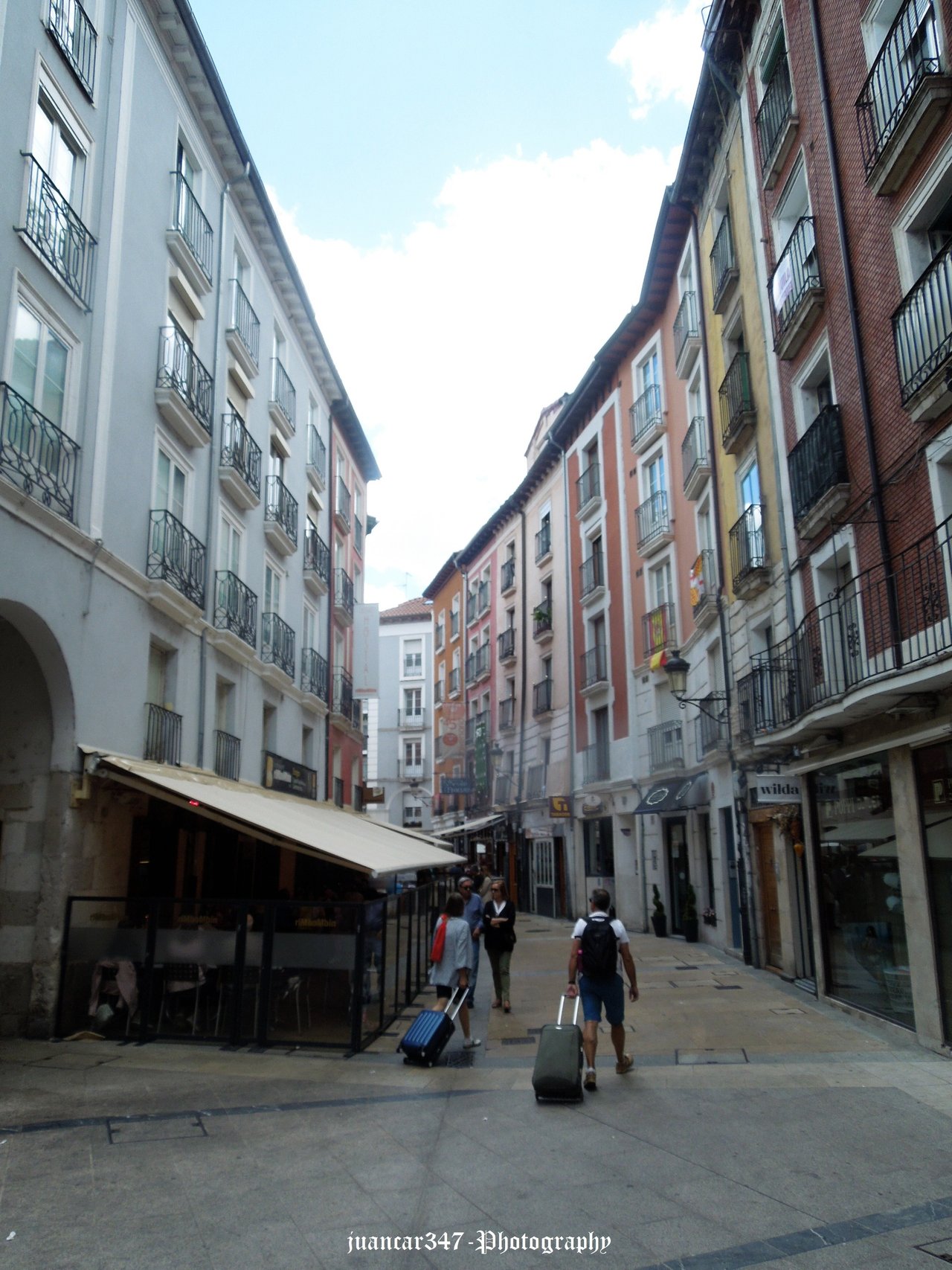 Coming and going of travelers
Because Burgos, apart from being a living stronghold of History and Tradition, is also a cultural bastion capable of satisfying the particular needs of each one, whatever they may be, including, of course, a monumental restoration battery, where to refine the richest and varied of Castilian cuisine, with the flavors of yesteryear.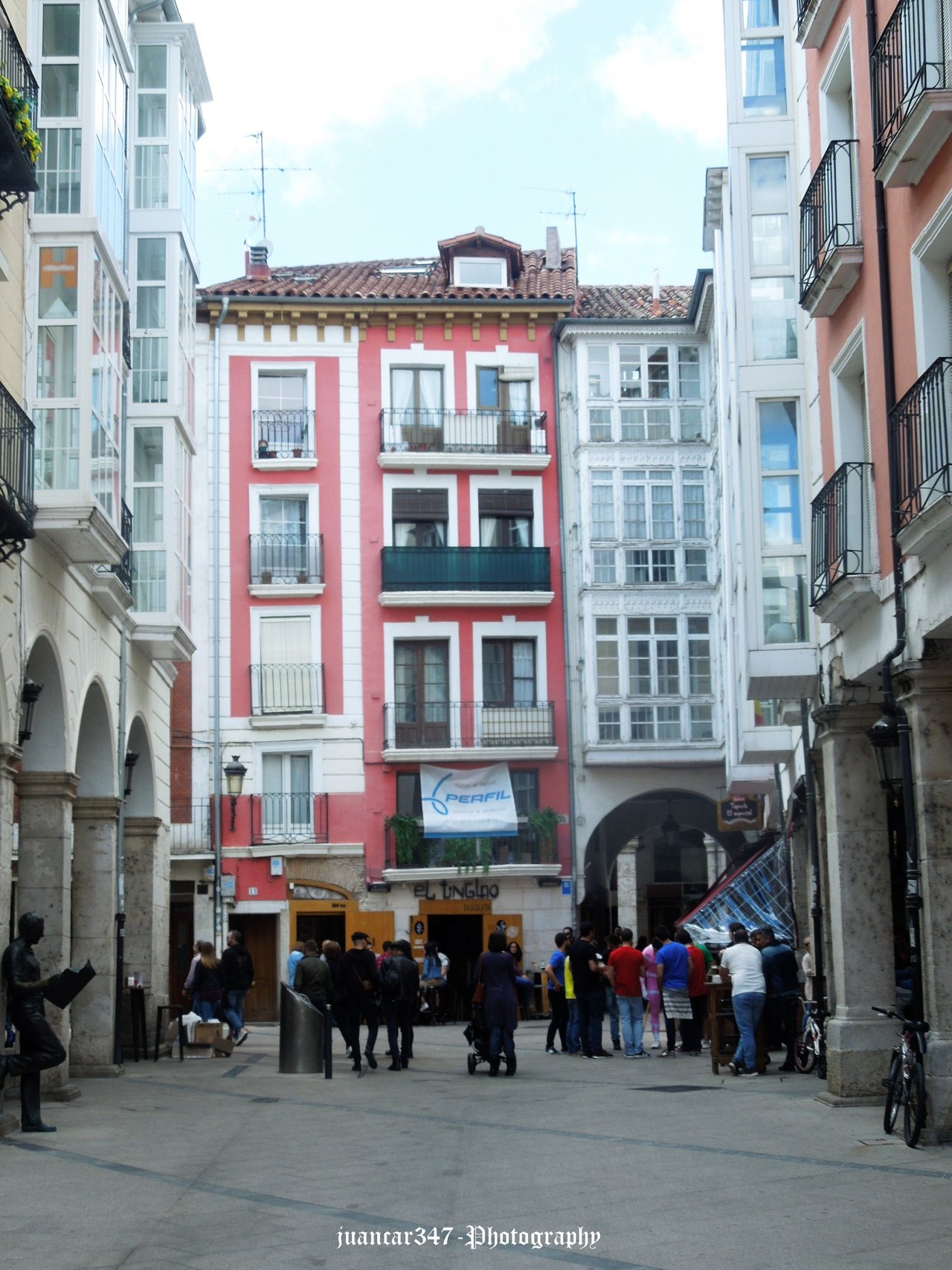 Architectural beauty
NOTICE: Both the text and the accompanying photographs and illustrated movie are my exclusive intellectual property and therefore are subject to my Copyright.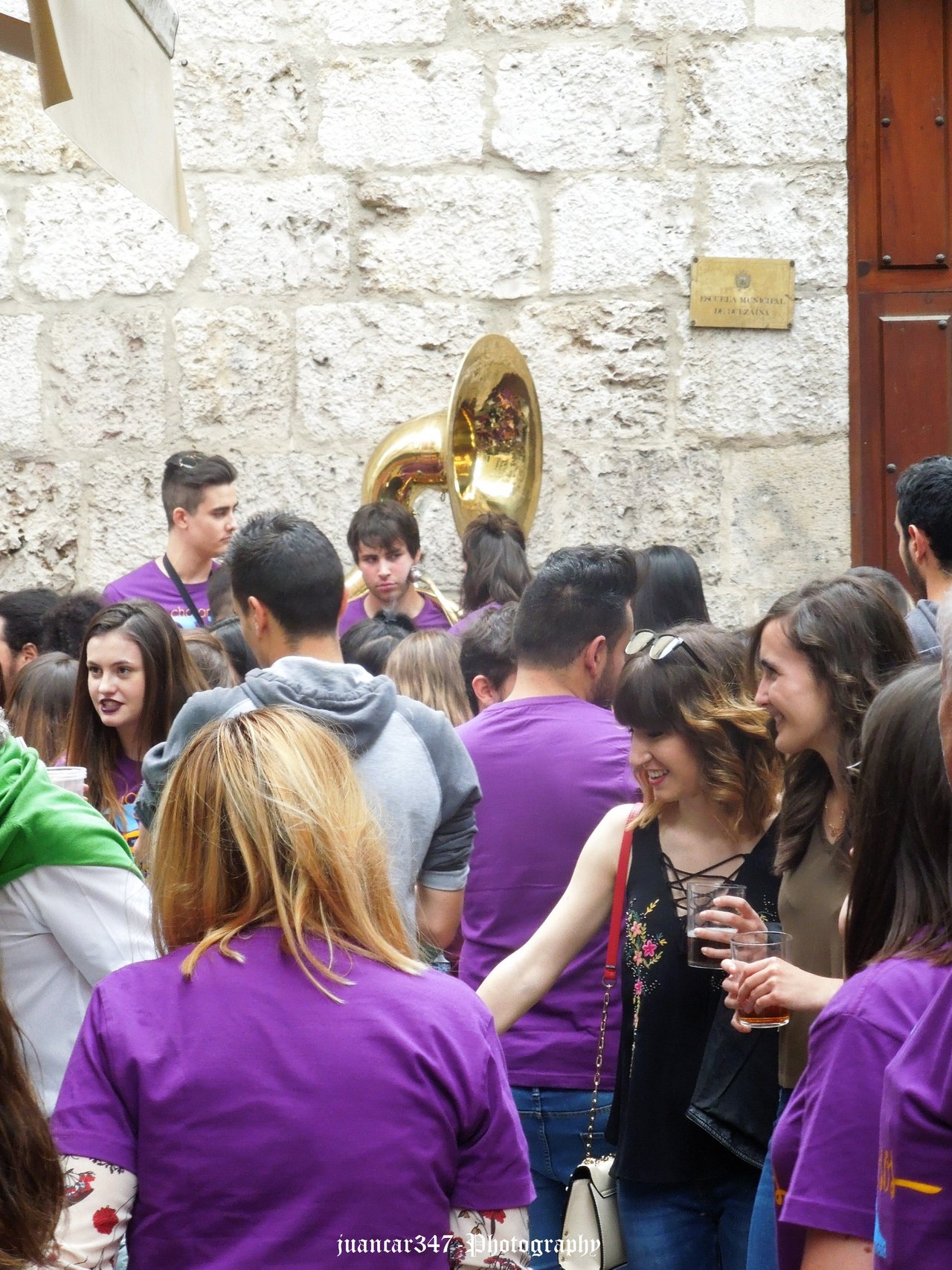 The joy of the brotherhoods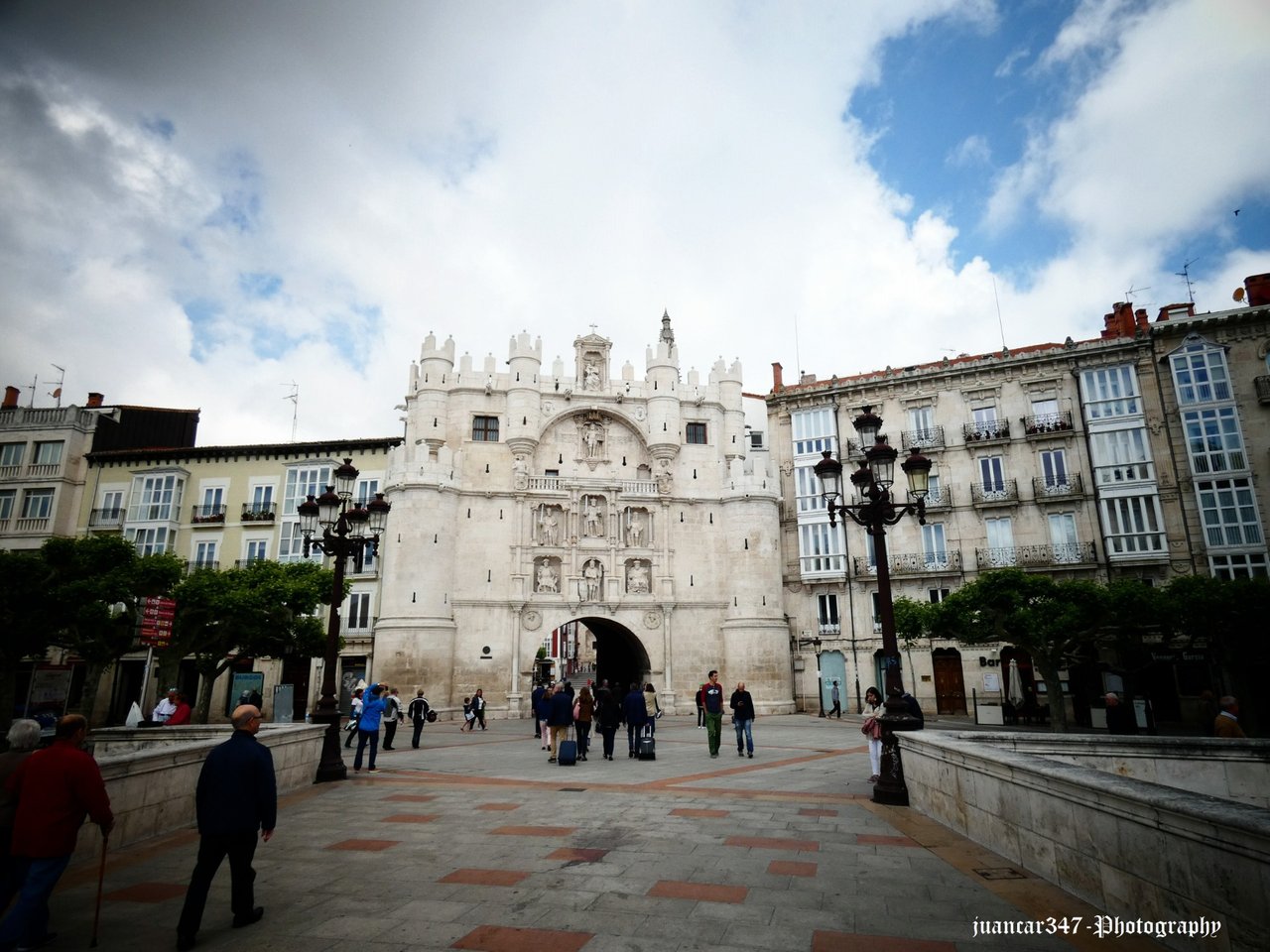 The colossal Saint Mary's Door (Puerta de Santa María)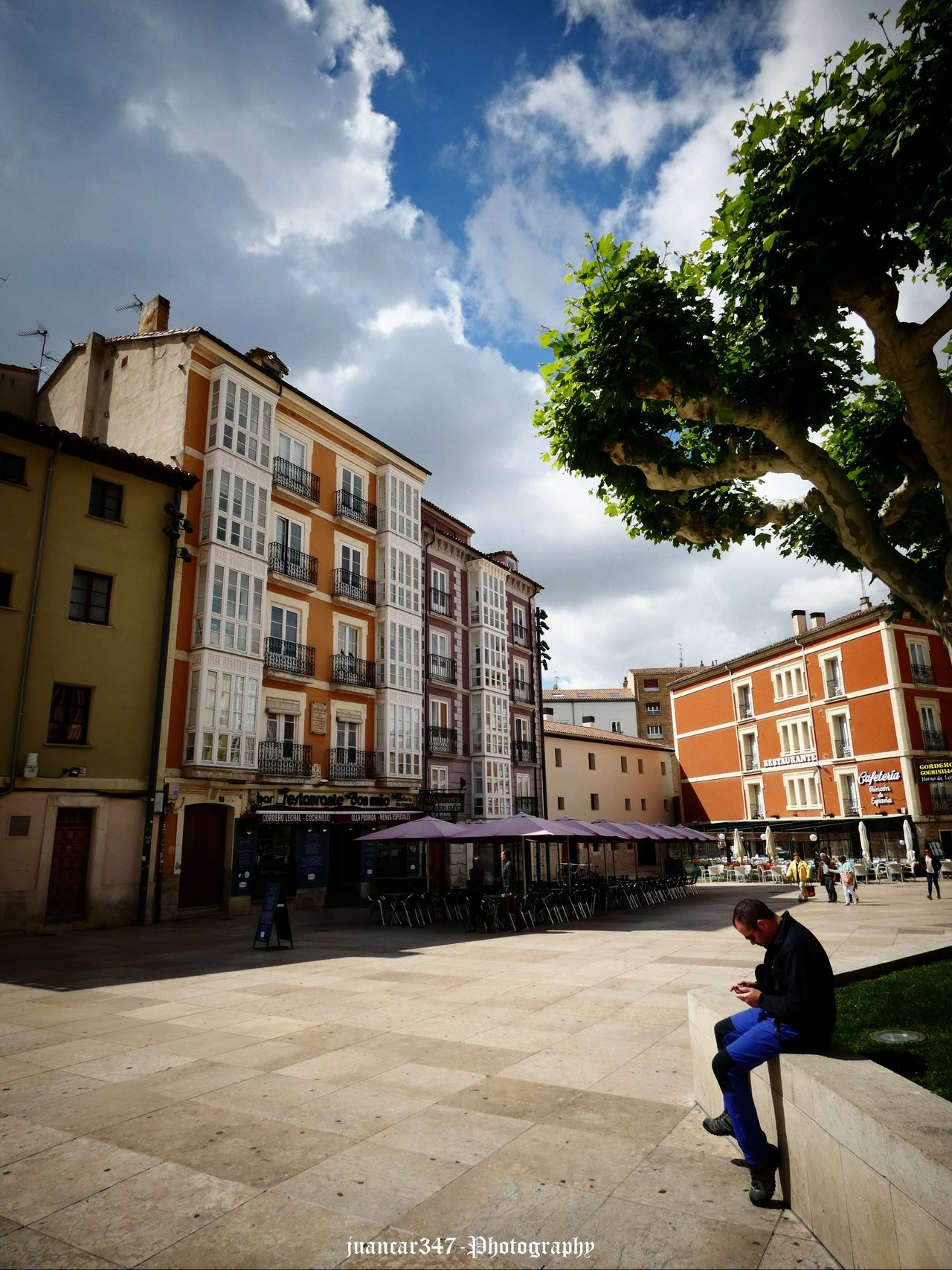 Color and contrast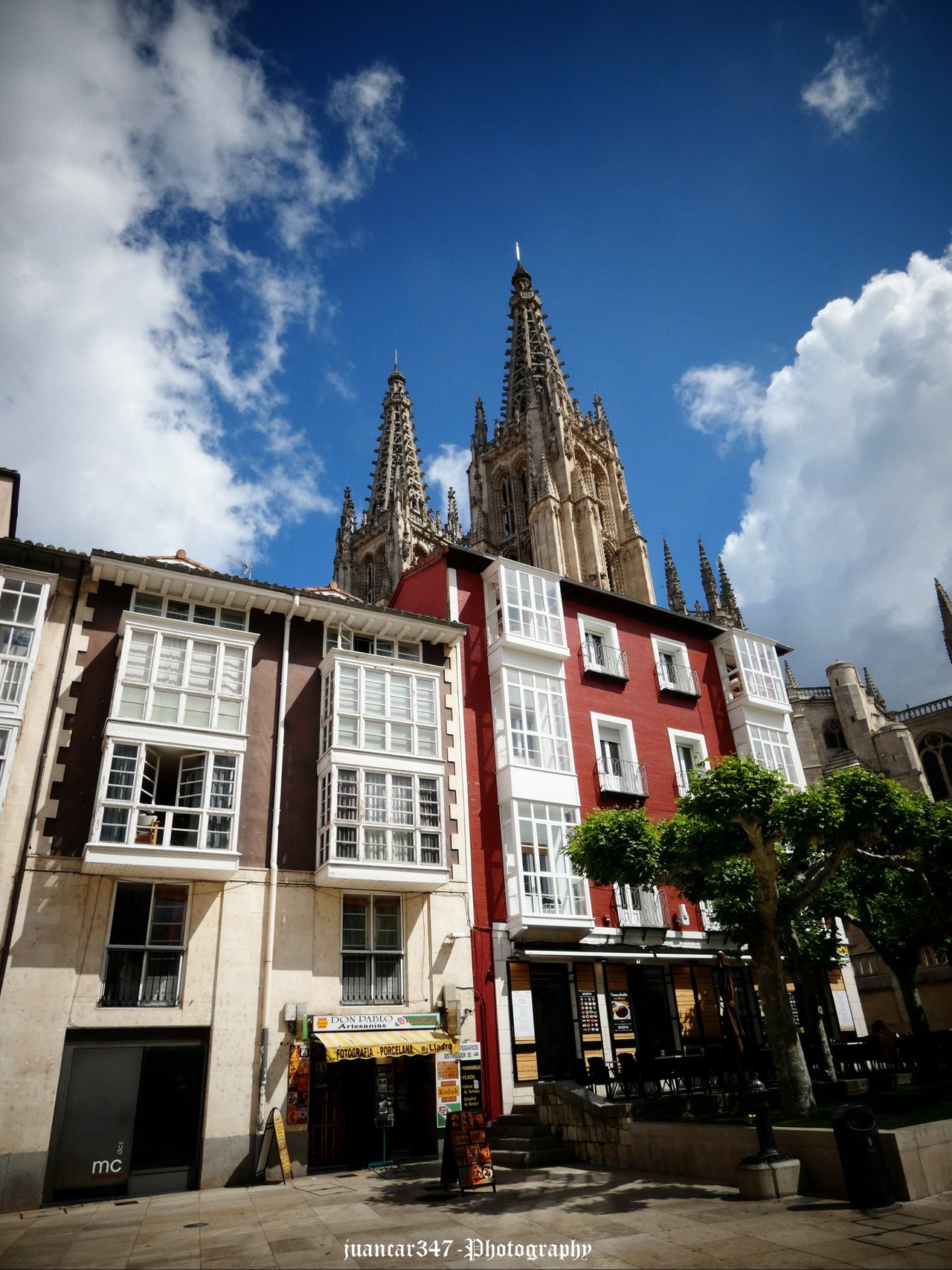 Always above the rooftops, the pinnacles of the cathedral
Related Movie: