Read this post on TravelFeed.io for the best experience
---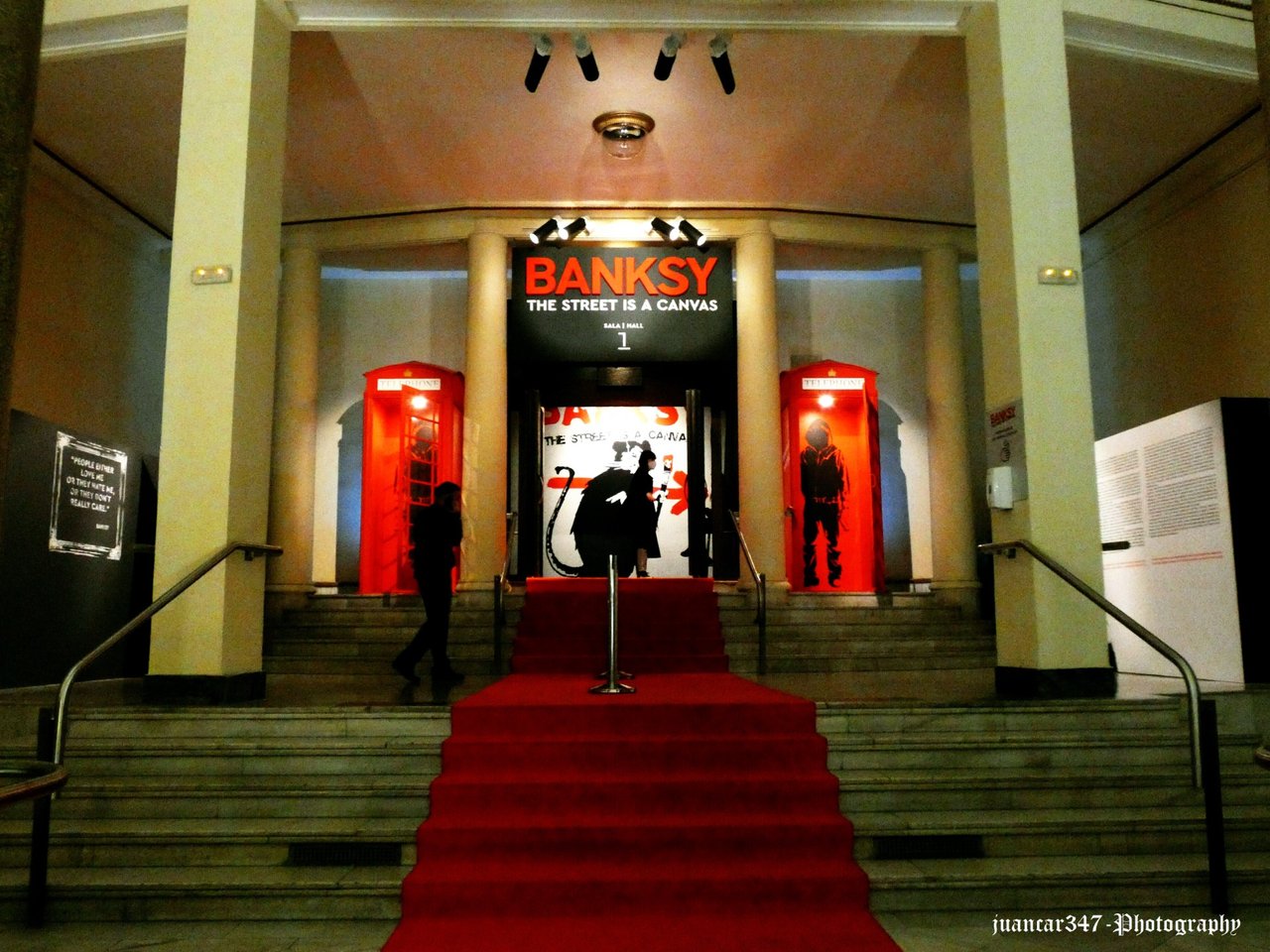 Círculo de Bellas Artes, Madrid: entrance to the exhibition
When I think of Banksy, I cannot see him, but rather another one of those unpredictable characters, who, even leaving a tangible trace of their passage through the world, continue to be as mysterious and unknown, as the unfathomable abysses of the sea.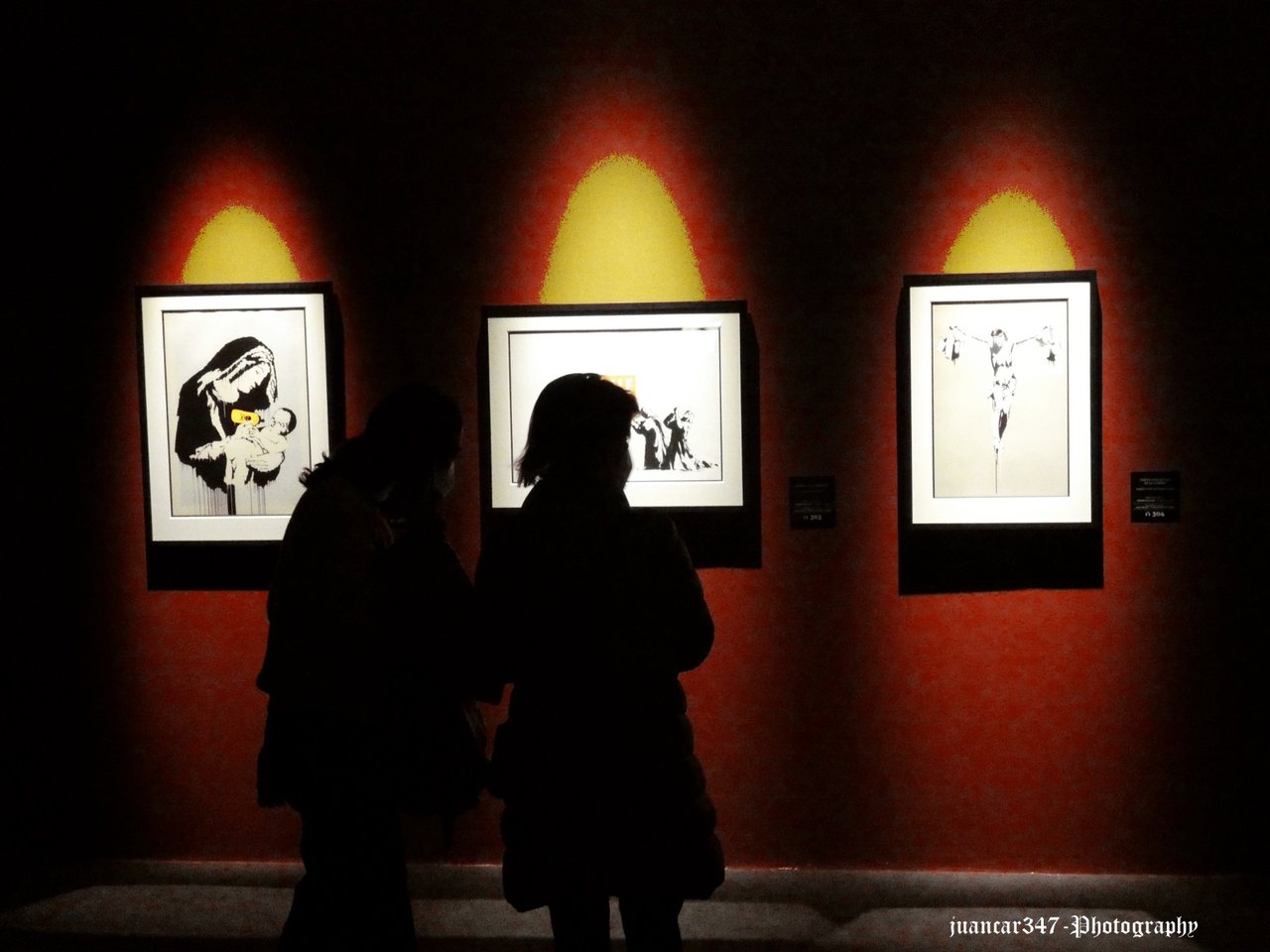 First impressions
Banksy, in my humble opinion, is one more link in that chain of illustrious immortals - Ulysses, the Wandering Jew, the Count of Saint-Germain, Flamel or Chistian Rosenkreutz - who appear in the world every century to stir consciences, contributing, with the innate force of their creativity, a devastating social criticism, which although it may not seem like it, makes, despite the apparent indifference, the greasy asses of their satanic majesties, the oligarchies of the world, stir restlessly in their armchairs.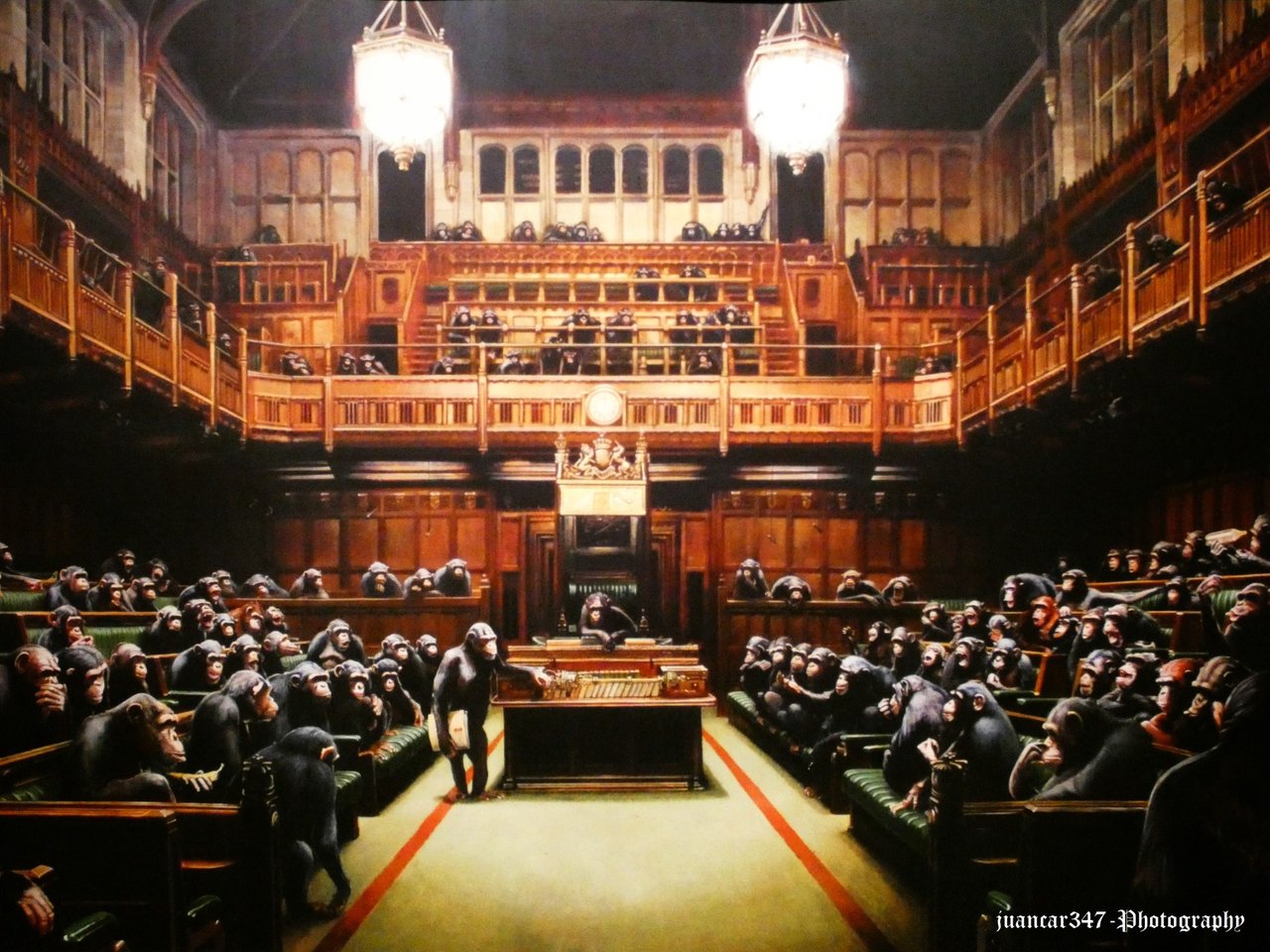 Without words: Parliament of monkeys
In the manner of those anonymous Rosicrucians, holders, according to them, of the spiritual heritage of Humanity, who anonymously covered the streets of Paris with subversive leaflets in the seventeenth century, Banksy proclaims his dissatisfied political and social discourse, turning the streets into canvases from different cities of the world, preceding with his anonymity a fame from which he voluntarily withdraws without concealing his contempt.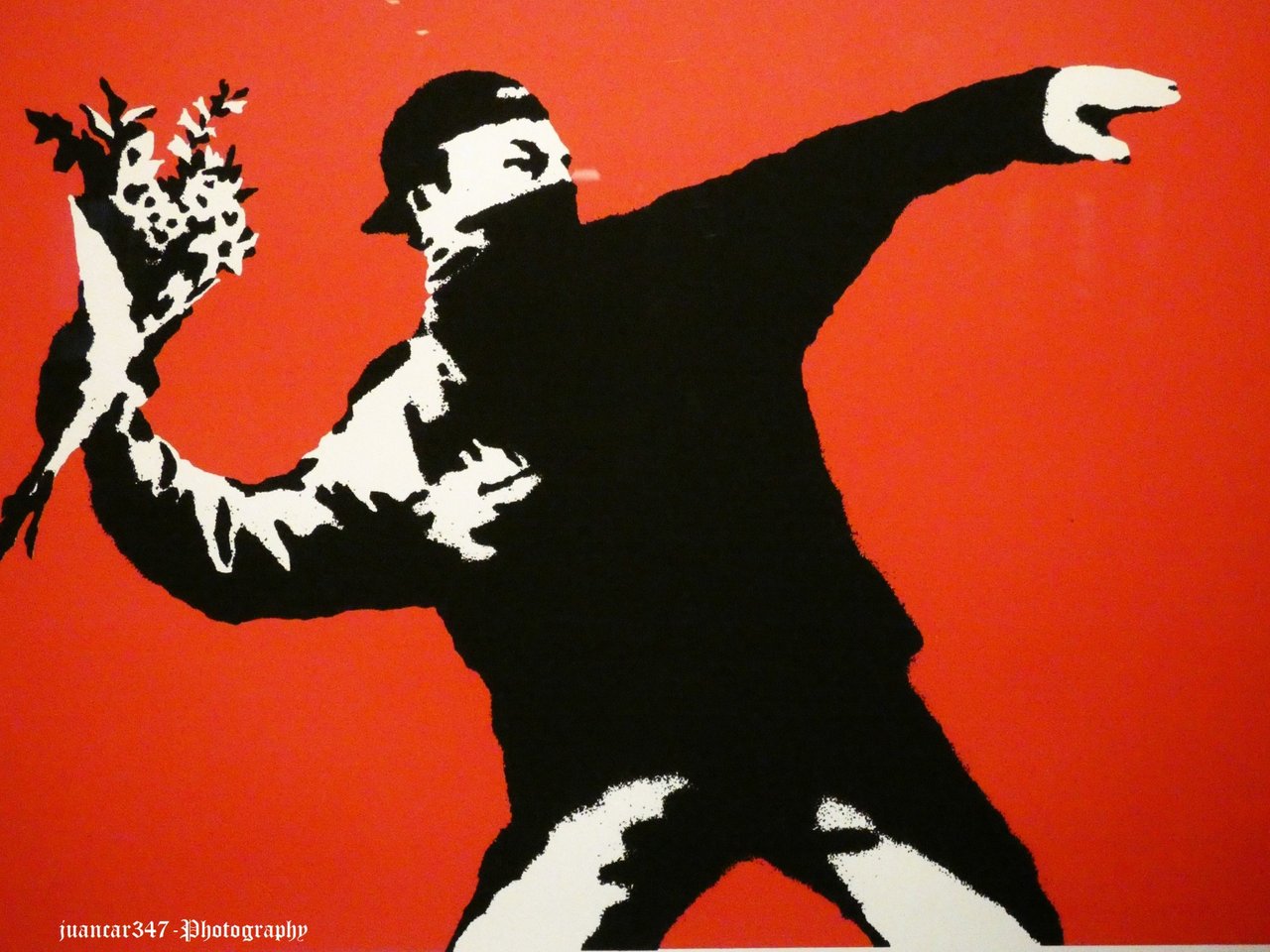 'Love is in the air'
Some canvases, on the other hand, and some graphically lucid messages, in which it is worth stopping and meditating, long and deeply, about the dreadful drift of the world in which we live, as well as the responsibility that our silence and our complicity it has as a mortgage on the future freedom of our children.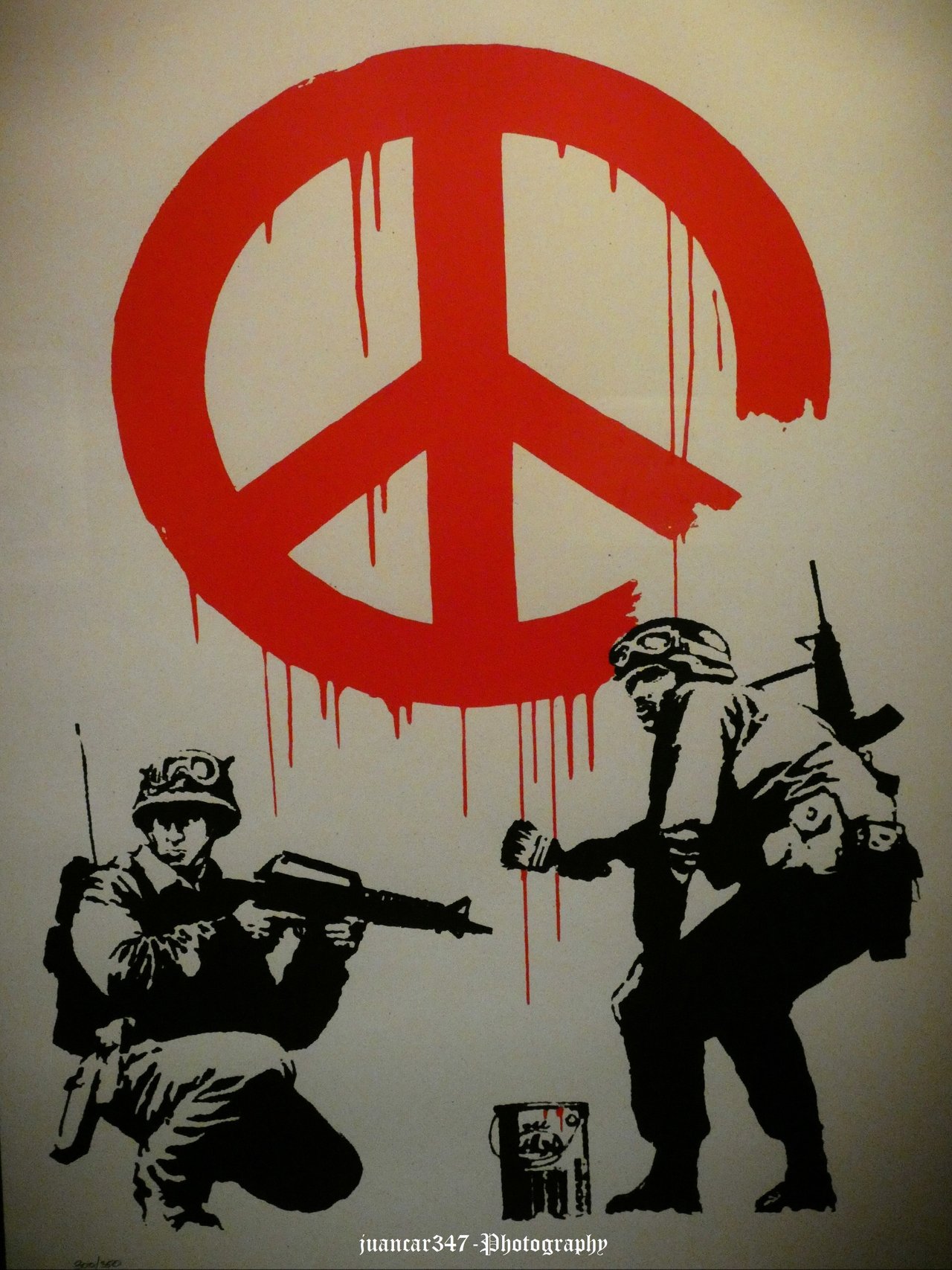 Allegation
In that sense, his talent makes his expressiveness brutal, heartbreaking, making each canvas a true plea for the crimes of the world.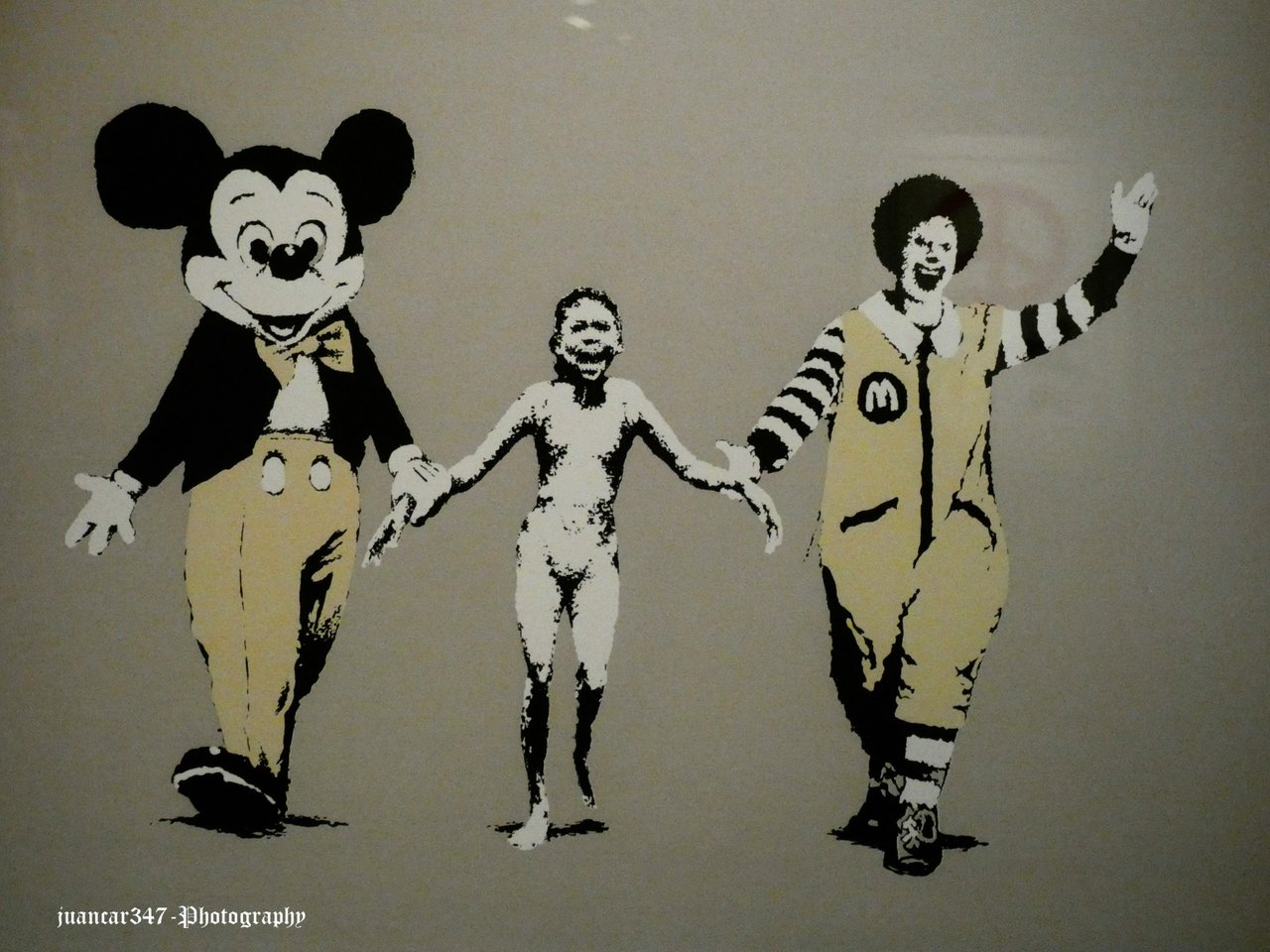 Vietnam, still very present in memory
Unlike Walt Disney, Banksy's street painting is just as crucial as the original background of the Brothers Grimm tales, albeit without the burden of censorship for children.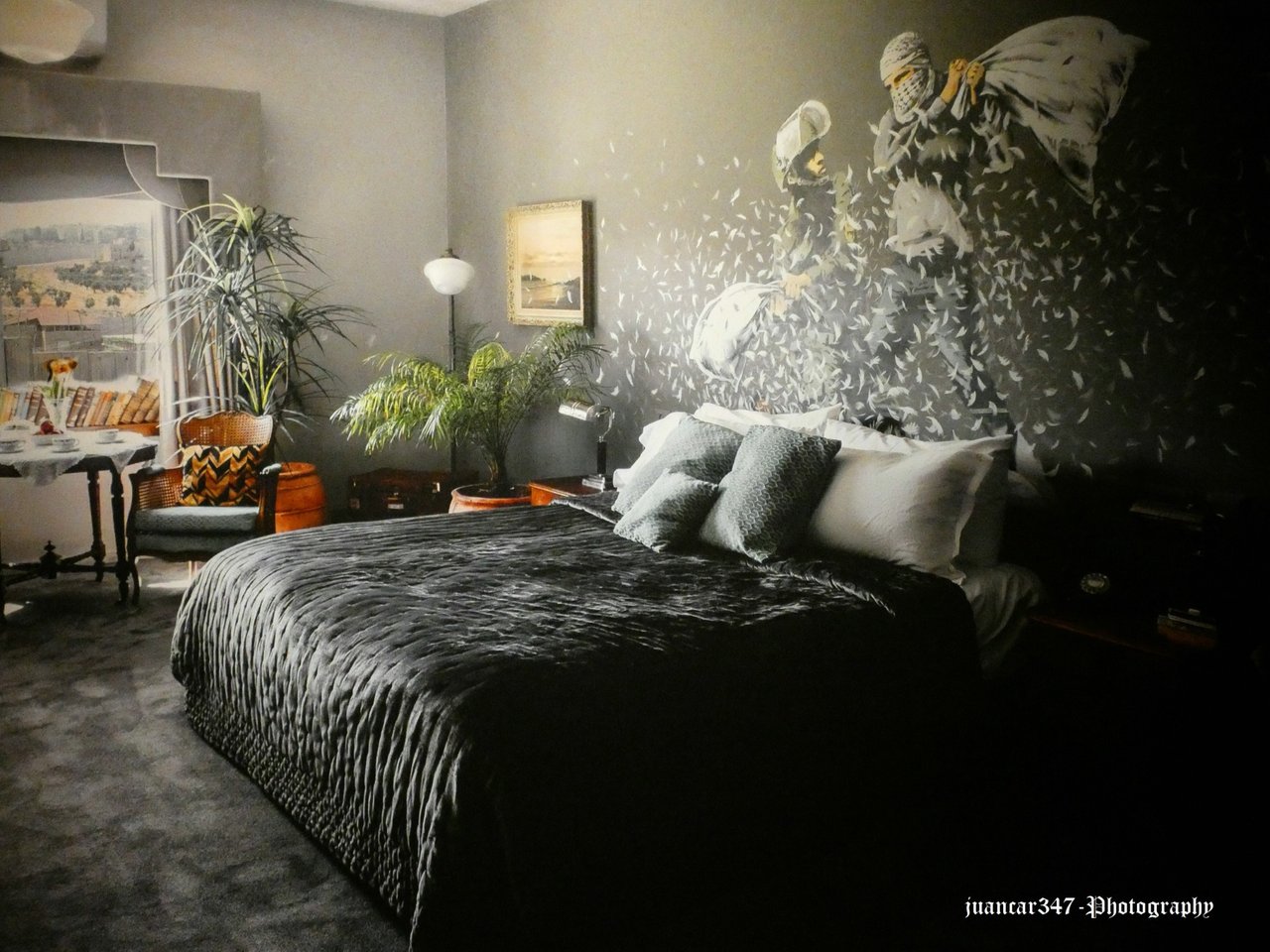 Dreaming of a better life
His attack, without feints, without feints and without set of hips to disconcert the opponent, is always a direct to the jaw of the sensibilities of the citizens.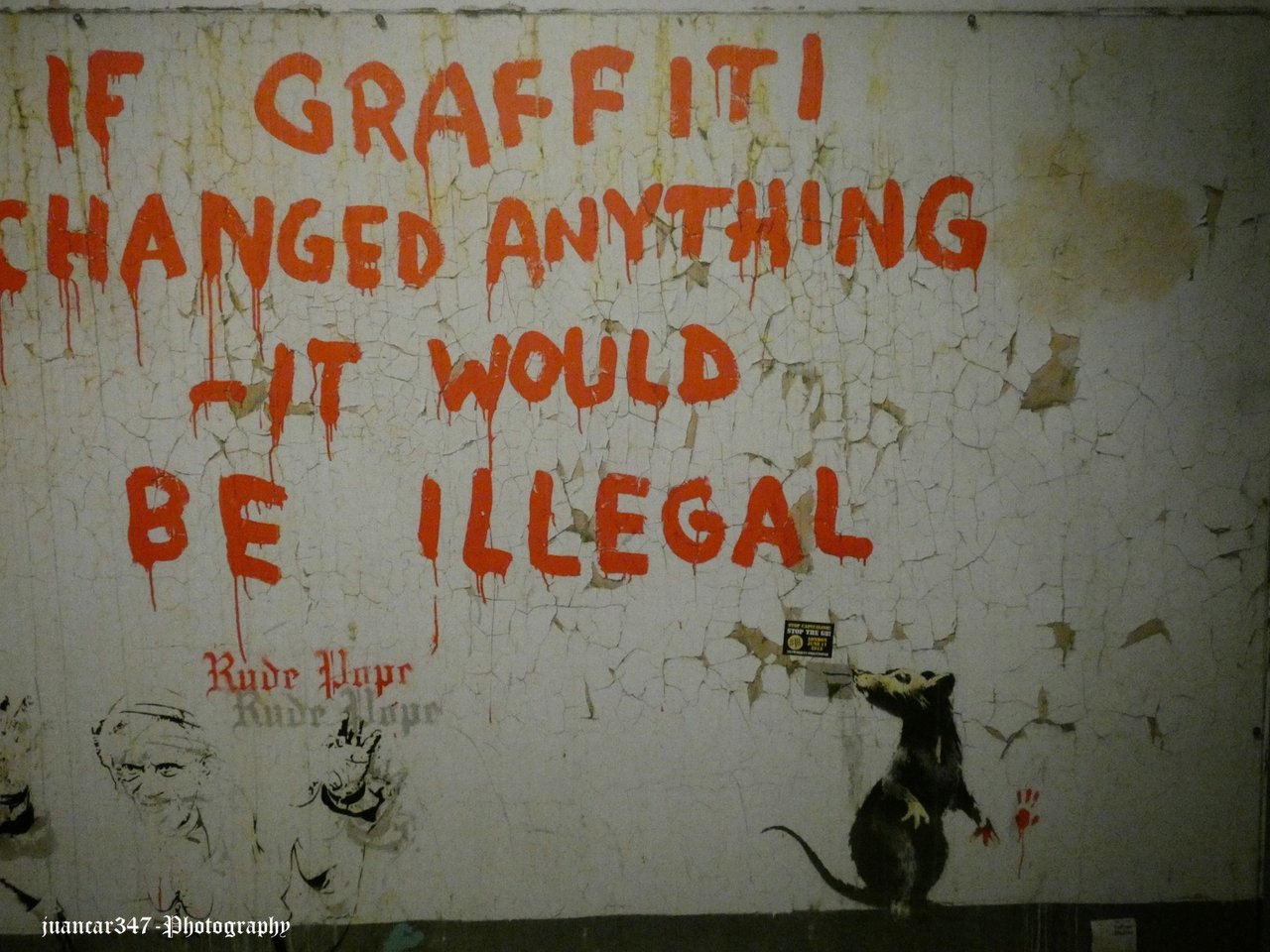 The phrase says it all
If I had to make a comparison, I would say that Banksy is the reincarnation of the Old Serpent, reborn in this western paradise of well-being, who offers the apple of the tree of Good and Evil, to a citizenry made up of millions of Adams and Evas, who live in the state of Big Brother's grace, as he anticipated in his novel, '1984', that other metaphorical reincarnation of John the Baptist, which was George Orwell.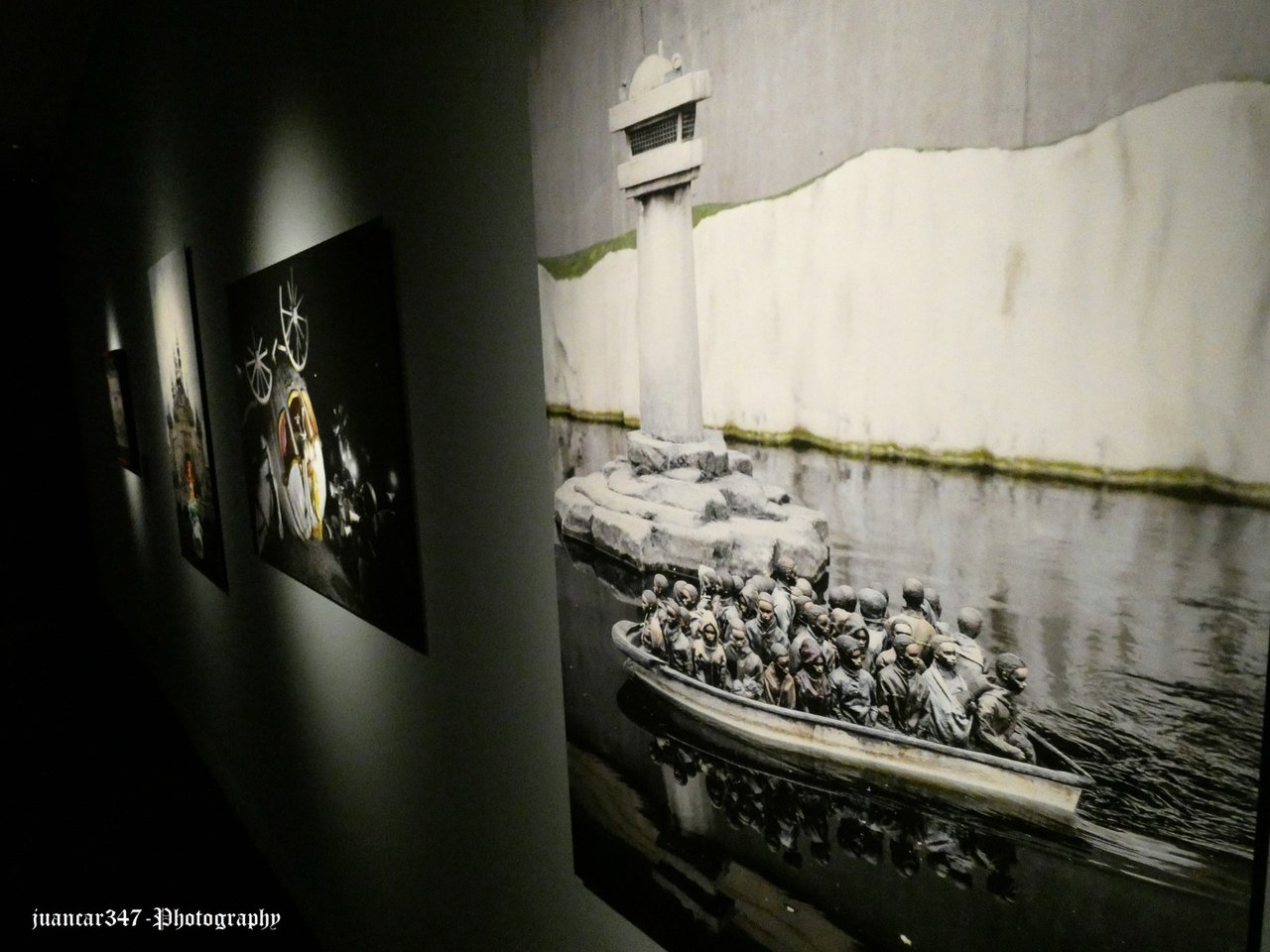 The big problem of immigration
Conclusion: there is no canvas other than the street ... and Banksy is his Prophet.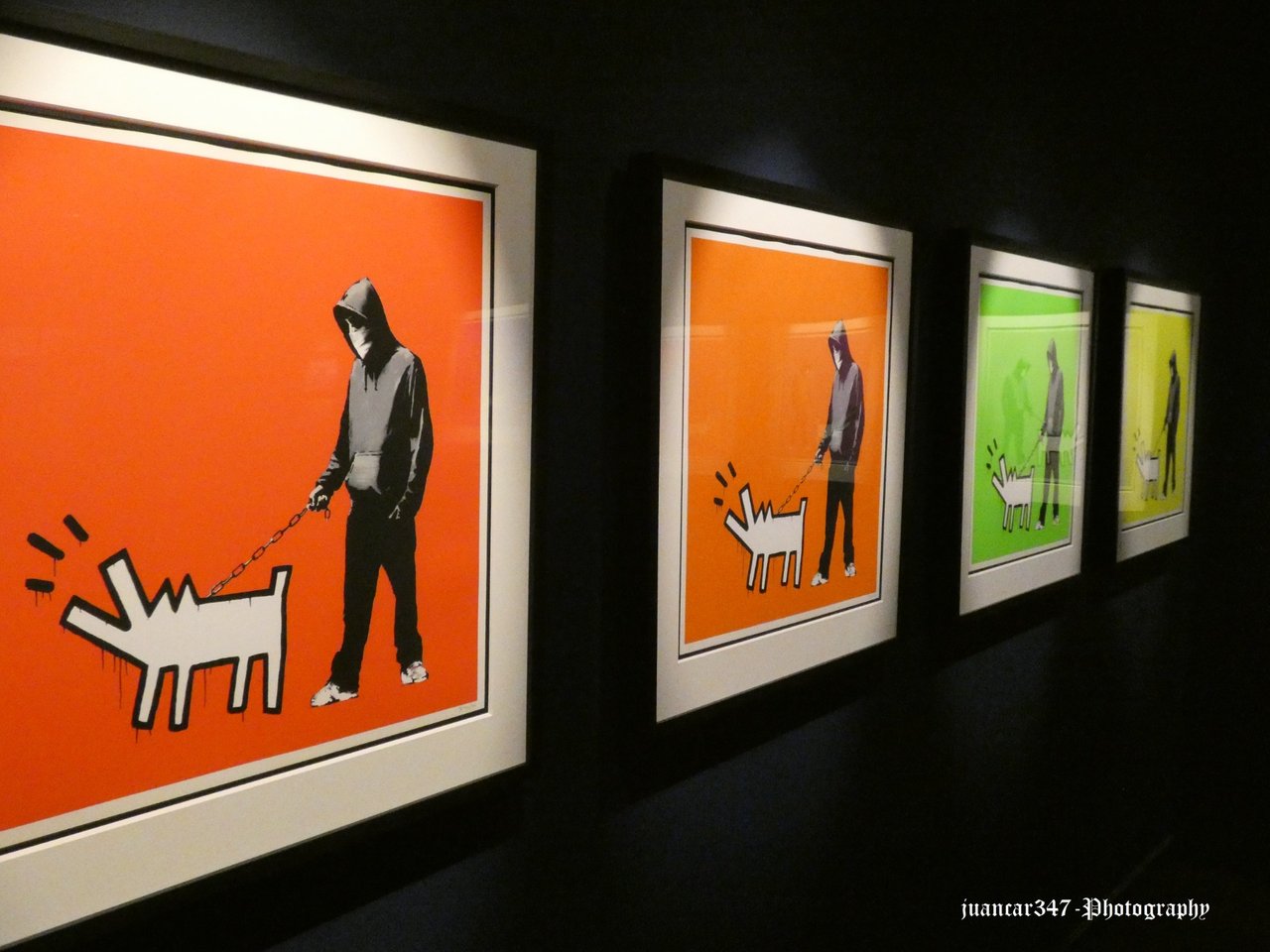 Panoramic on black background
NOTICE: Both the text and the photographs that accompany it, as well as the video that illustrates it, are my exclusive intellectual property and therefore are subject to my Copyright.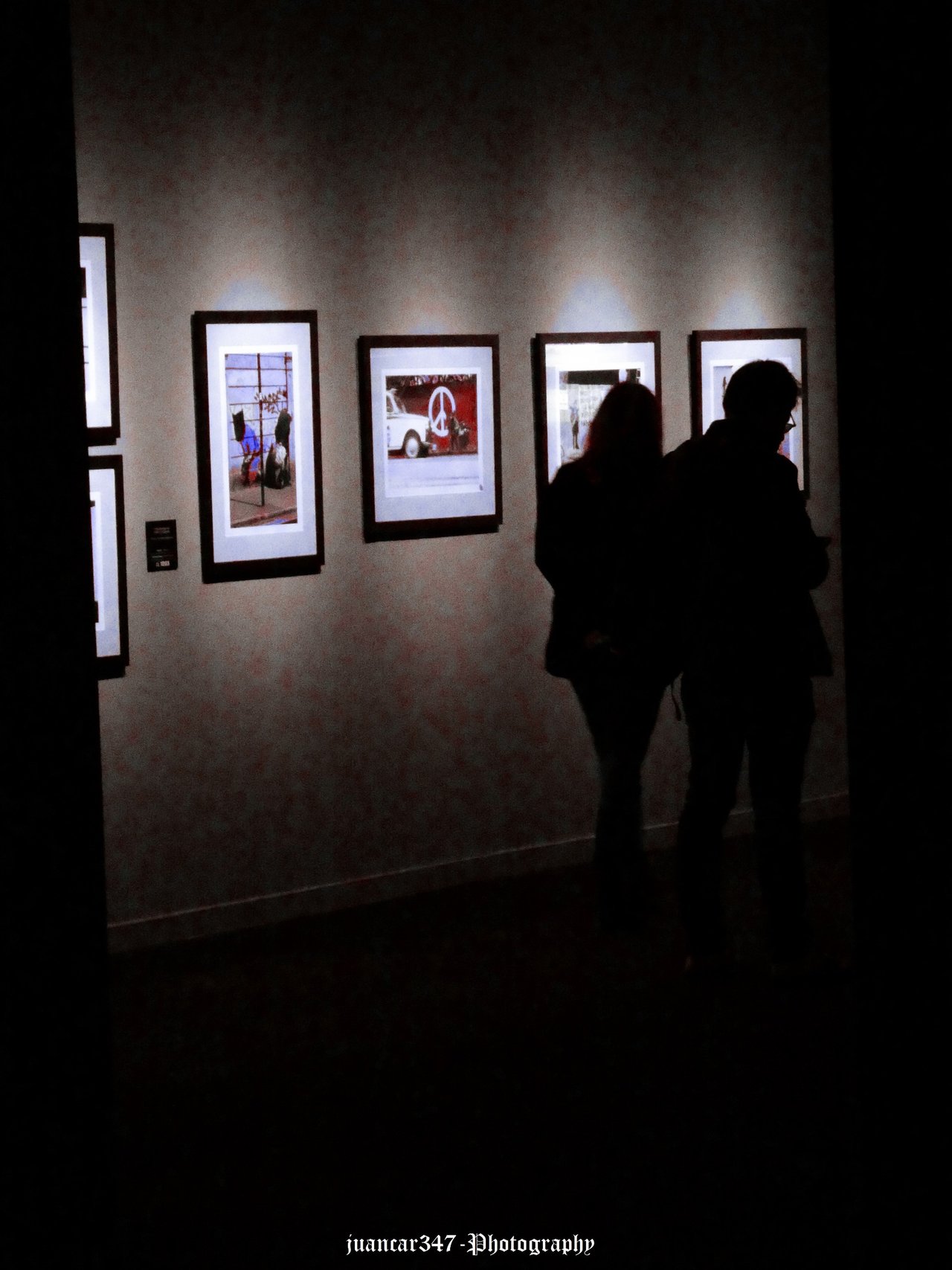 Another moment of the exhibition
Círculo de Bellas Artes, Madrid: from December 3, 2020 to May 9, 2021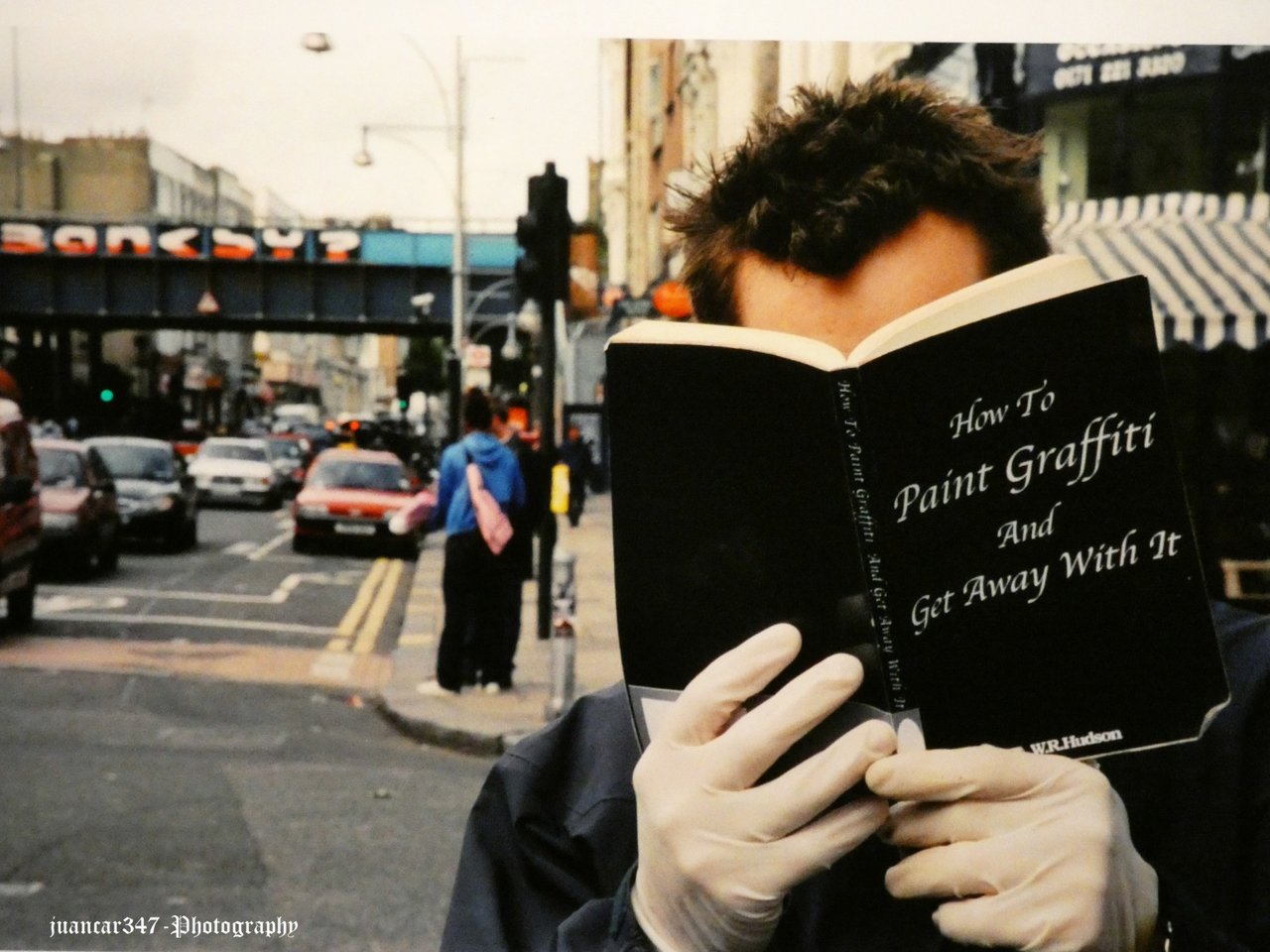 how to paint graffiti and get away with it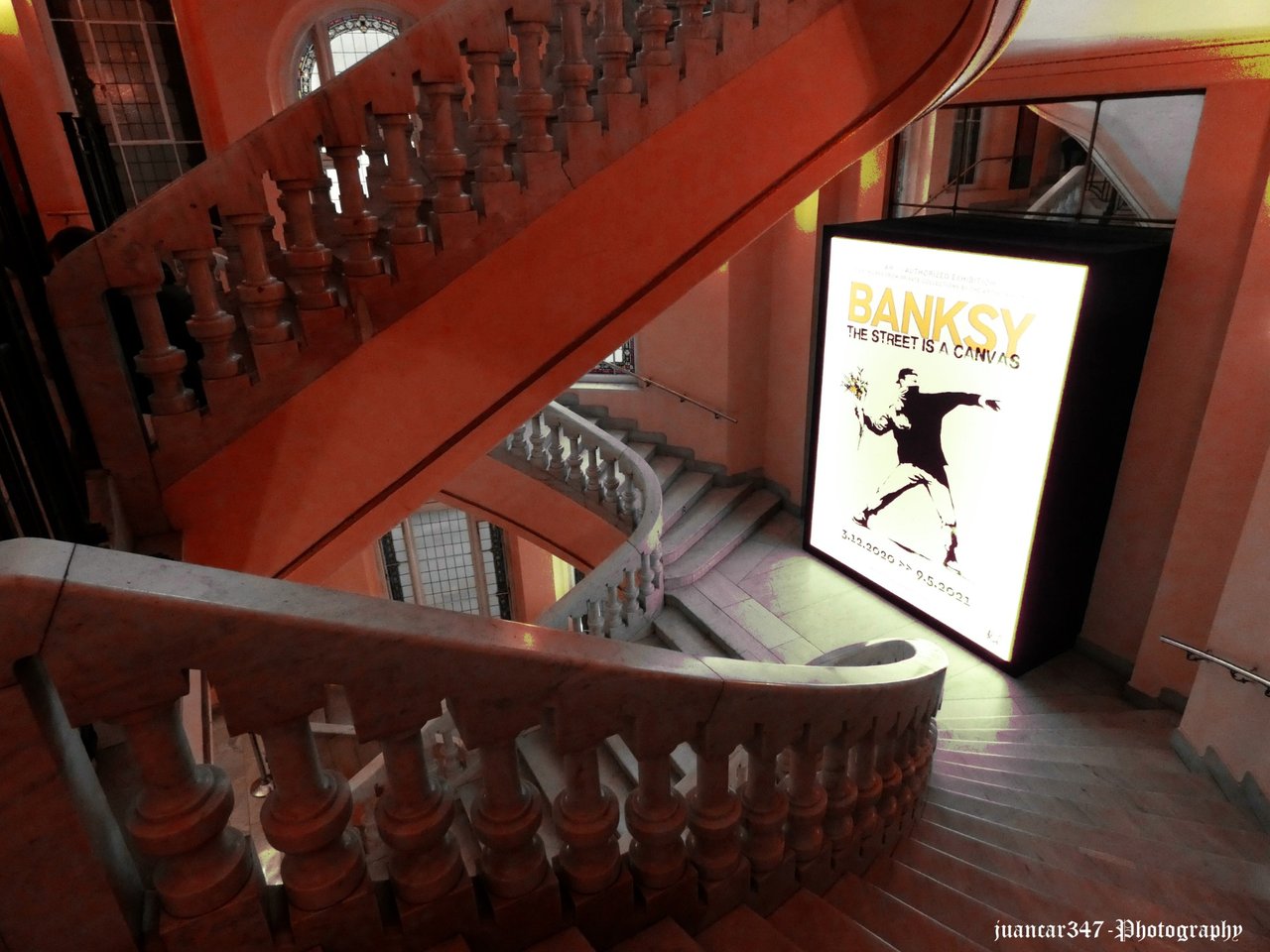 The magnificent staircase of the Círculo de Bellas Artes
Related Movie: