Read this post on TravelFeed.io for the best experience
---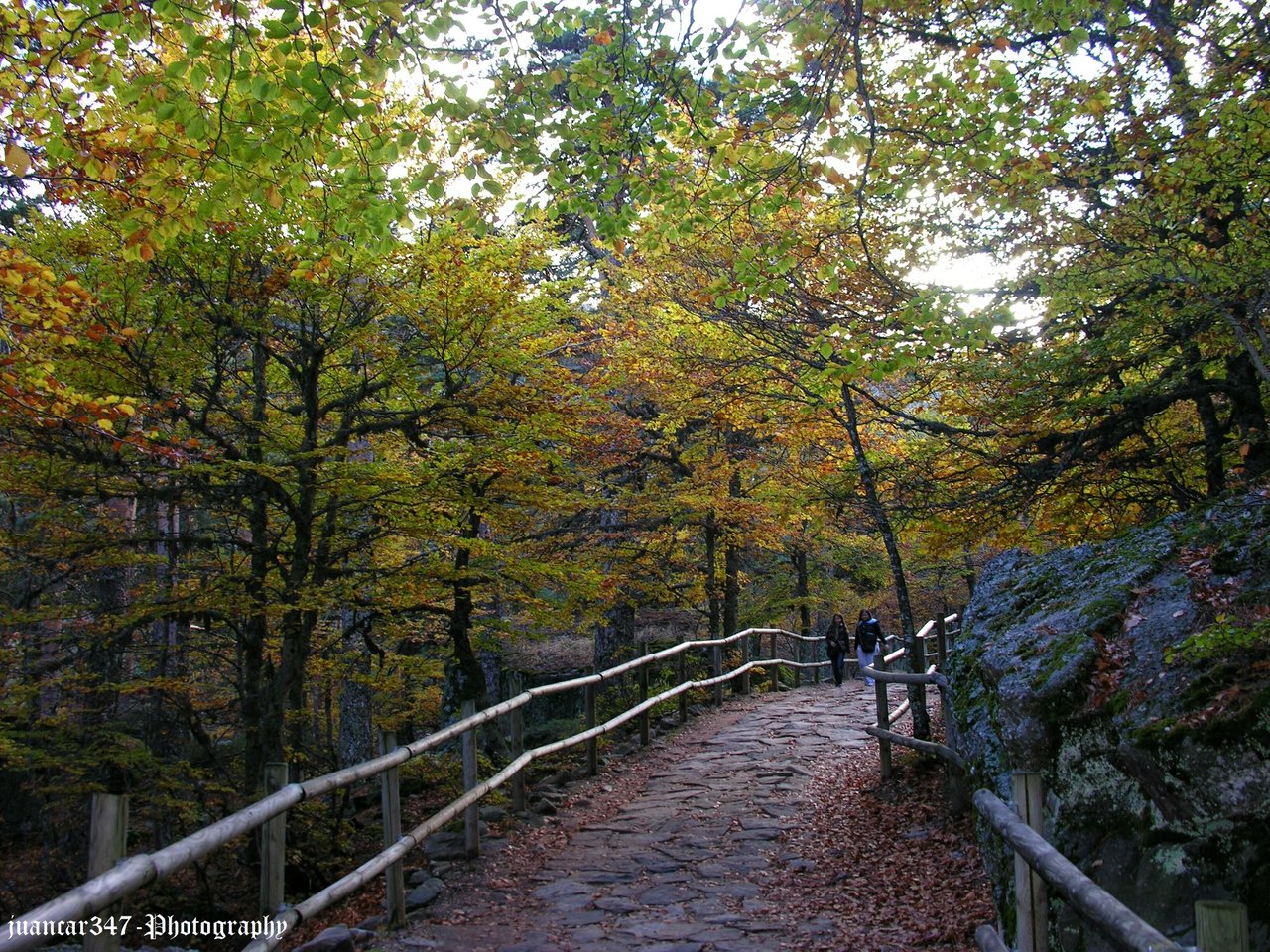 Picos de Urbión: surroundings of the Black Lagoon
Today I want to invite you to a breath of fresh air and for this, nothing more advisable than to get away from the dusty roads of towns and cities and let yourself be carried away by the charm of one of the natural places of Soria that still contains a good part of its ancestral charm.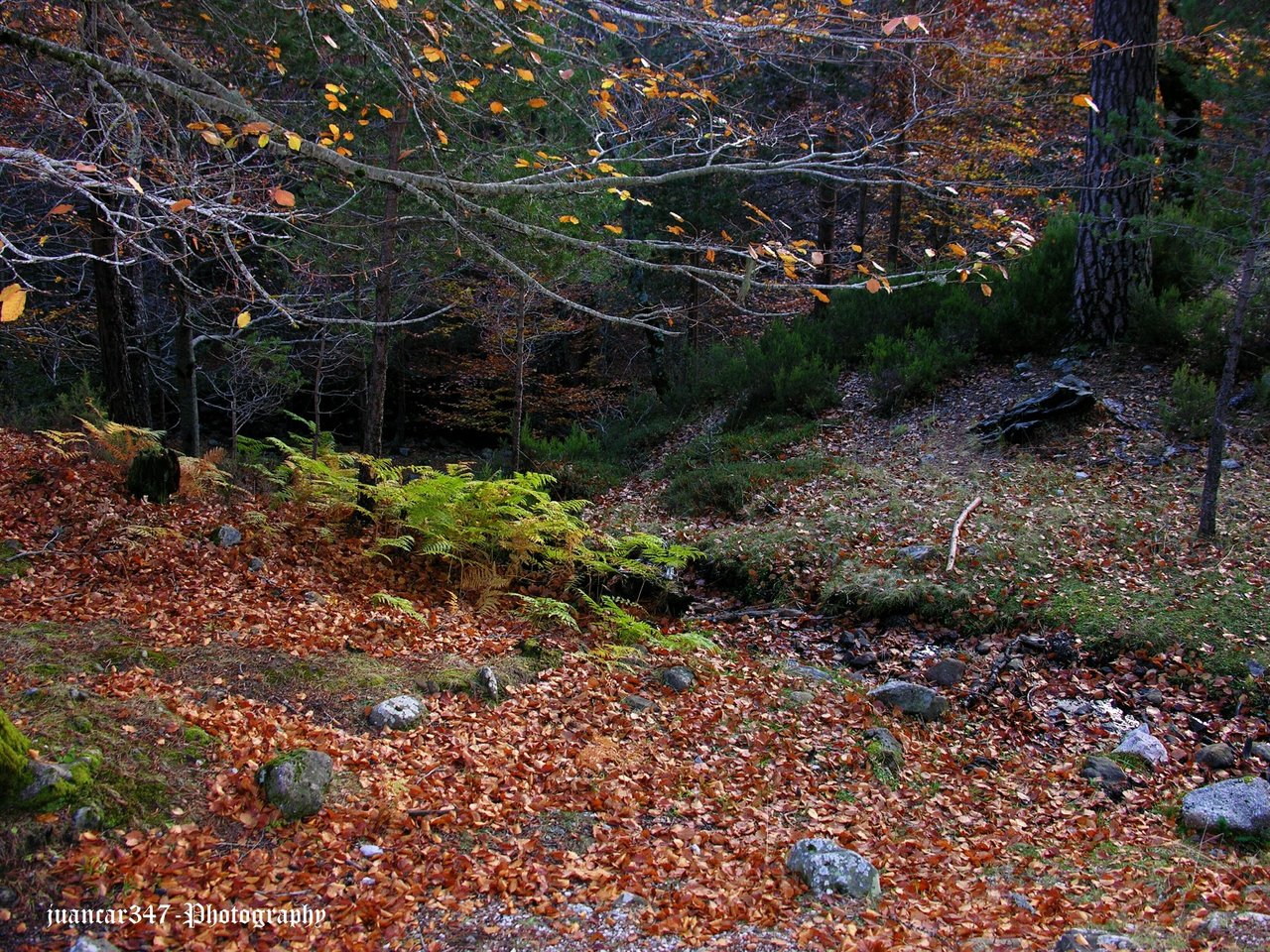 A primordial forest
A natural environment, one of the few that survive from that extensive succession of forests and jungles, of which it was formerly said that a squirrel could cross the Iberian Peninsula, from north to south, simply jumping from branch to branch.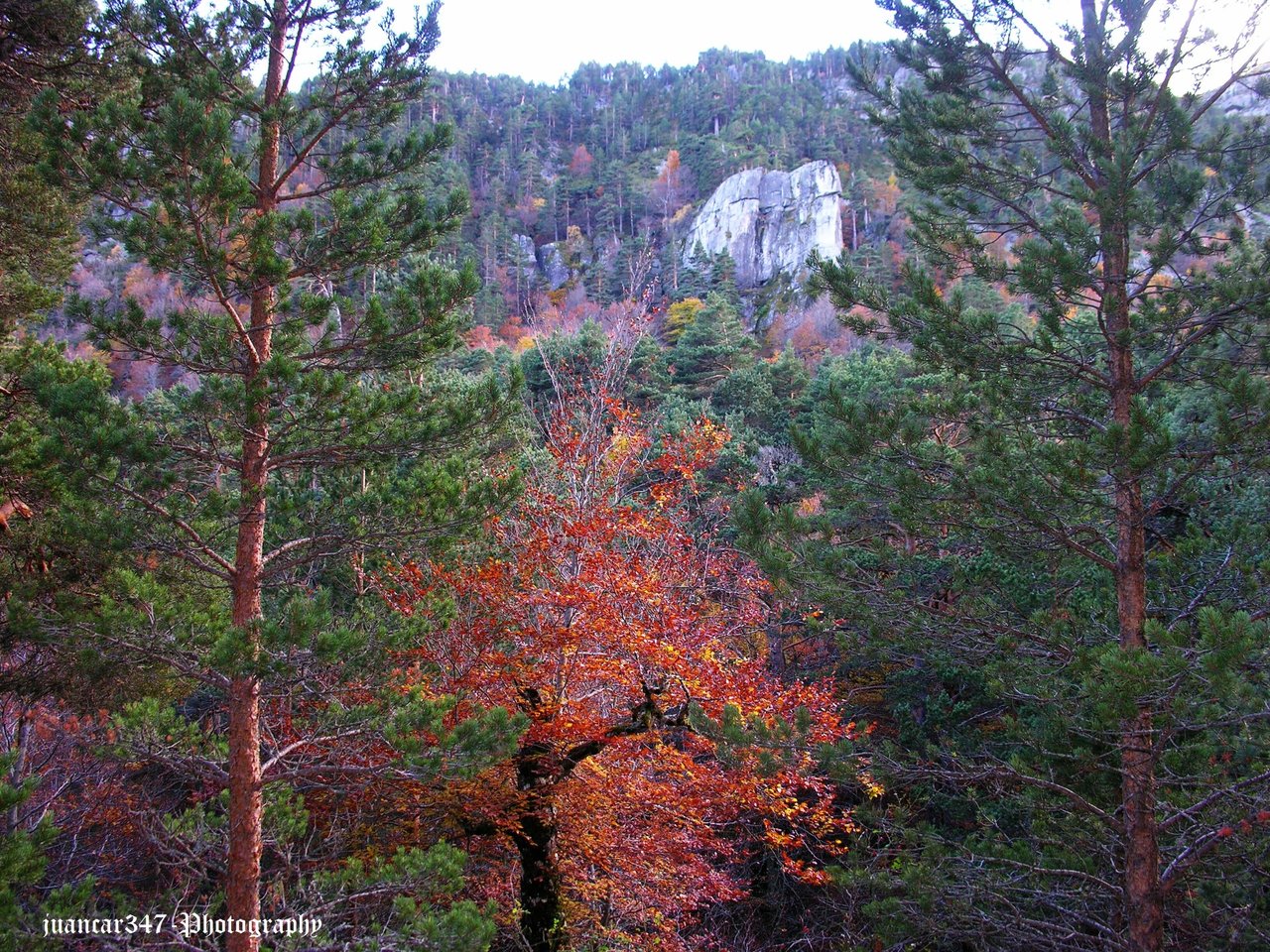 Autumn contrasts
That said, the adventure begins once we leave behind that Pine Court, which is the beautiful town of Vinuesa, and continue on towards the Urbion's Peaks and its famous Black Lagoon.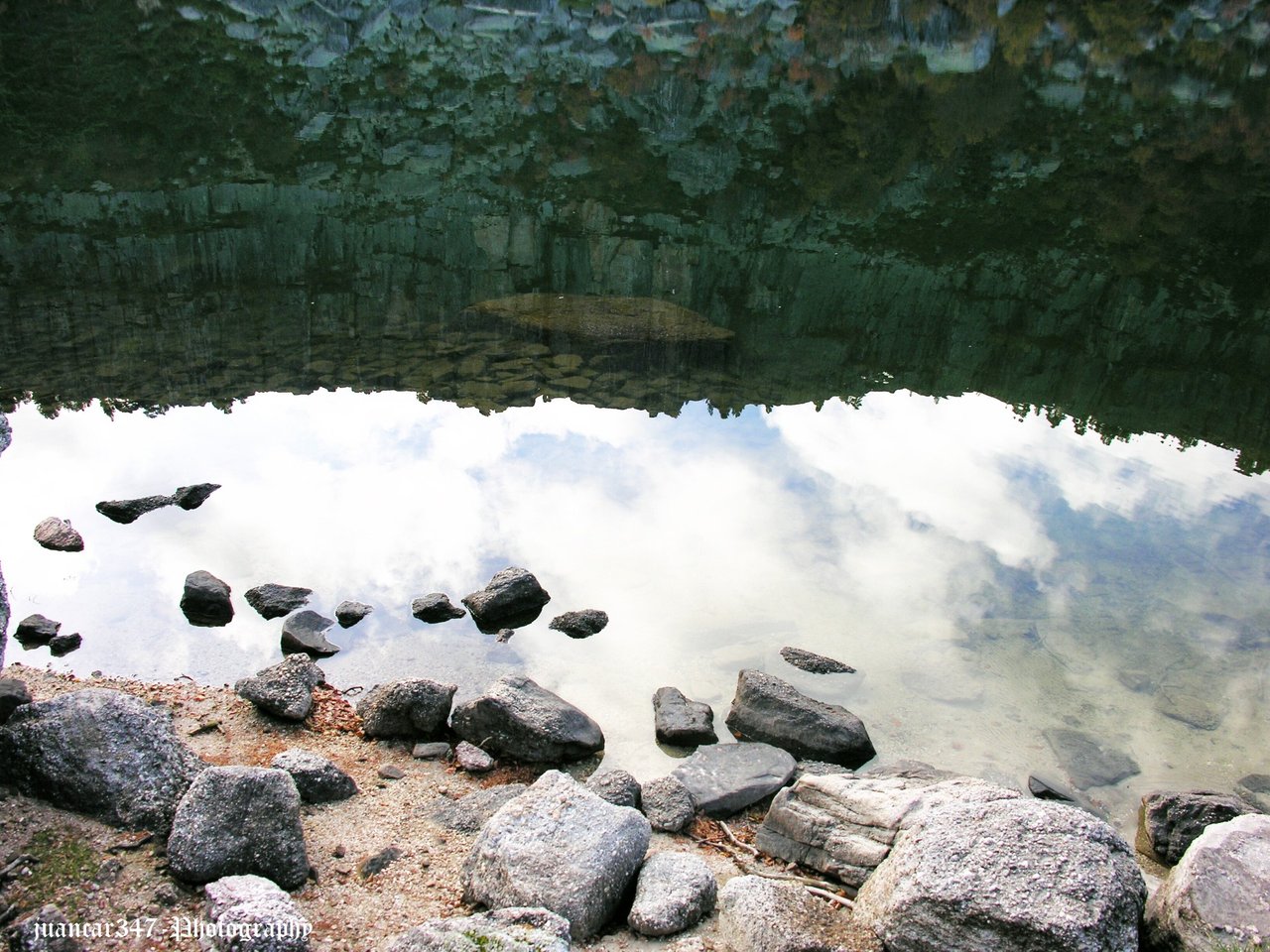 The Black Lagoon: a mirror
It is convenient to add, for the traveler's review, that we are entering a border area, where Soria strengthens ties with the stately community of Burgos and also with that other legendary land, La Rioja, also famous for the extraordinary quality of its wines.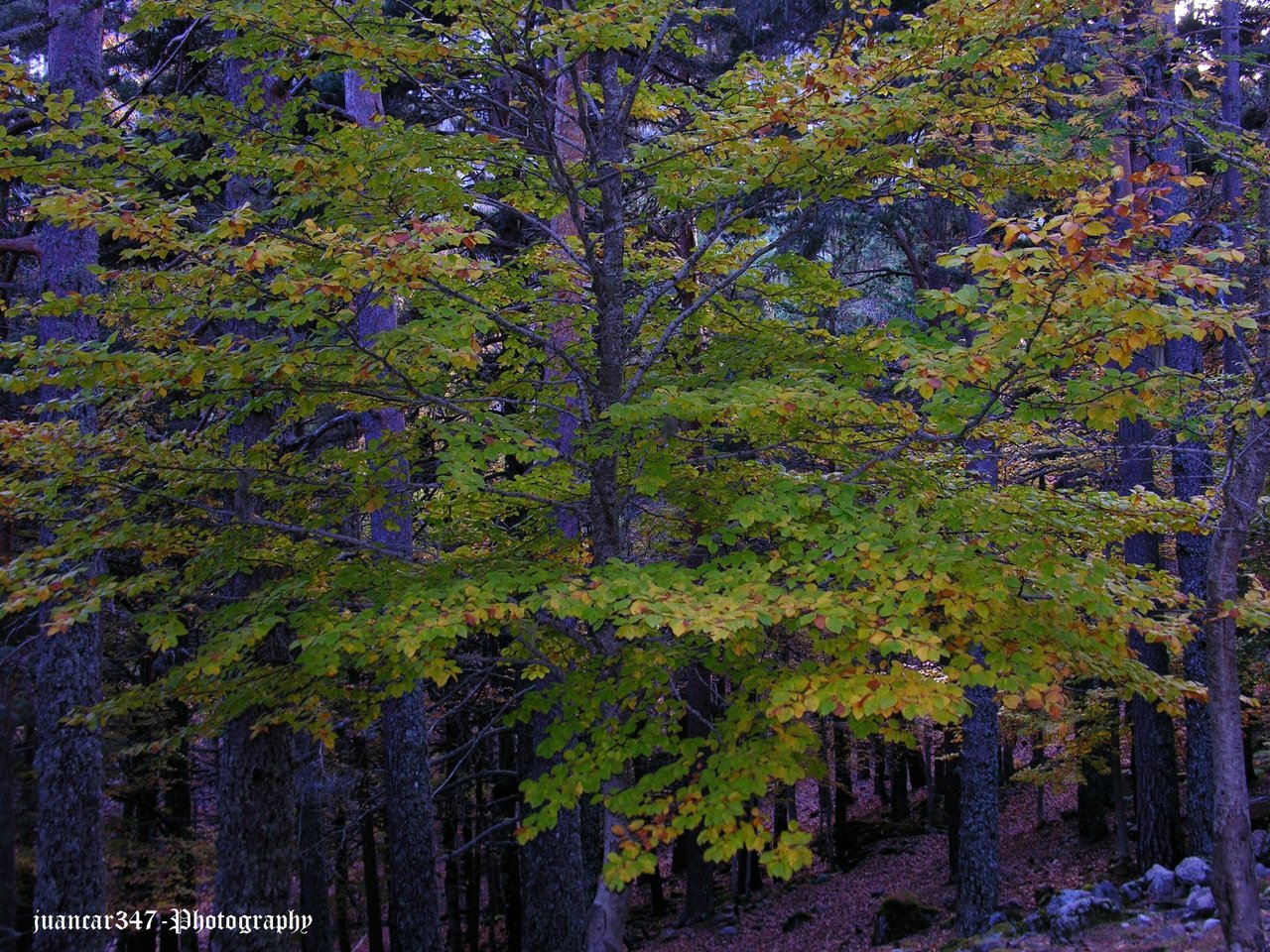 Mysterious darkness
Are you realizing that as you move away from the main communication routes, in your ascent towards Urbión, its peaks and its streams, the forest begins to become more dense and impenetrable, and that shortly after entering it Apart from feeling small in front of the outstanding height of its pines and firs, you also have the feeling that thousands of invisible eyes stalk you from the depths of its impenetrable darkness.?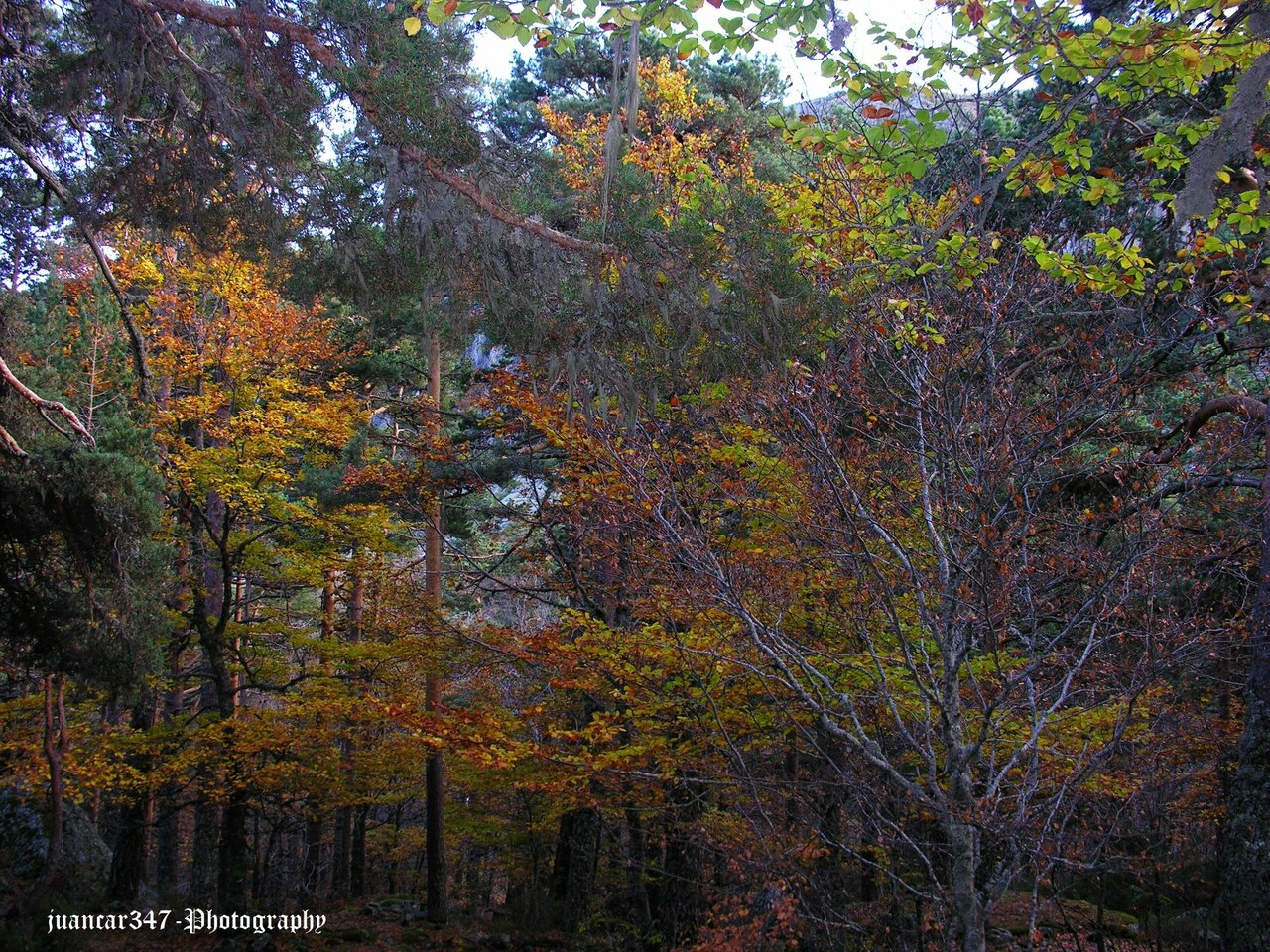 Endless greenery
It is autumn, as you can see in the photographs and the colors of autumn always give places a much more fantastic and mysterious appearance than they really do in any other season of the year.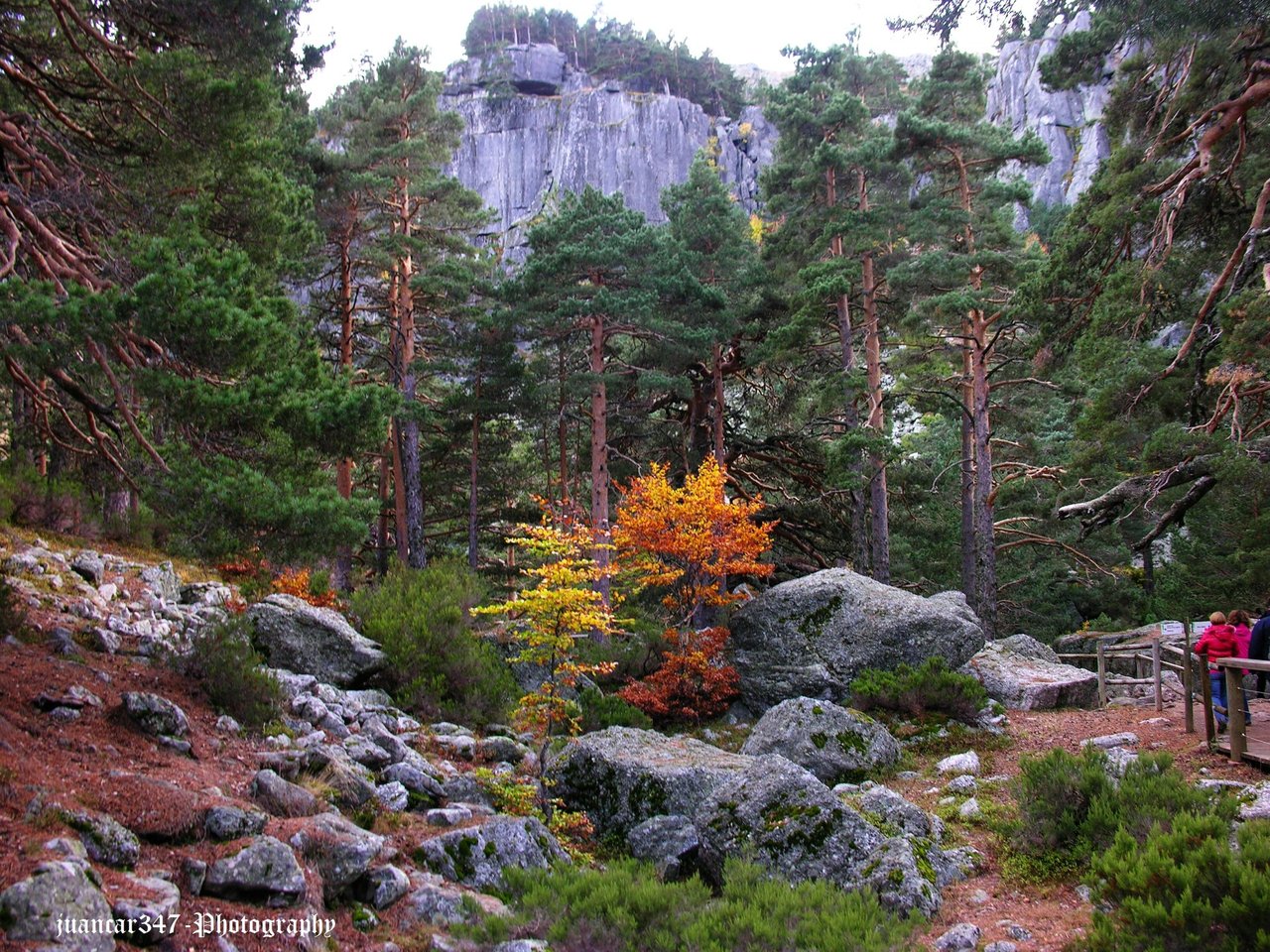 Full nature
Possibly it was autumn that also acted as a revulsive in the imagination of the great Spanish poet, Antonio Machado, when in the first fortnight of the 20th century he traveled through these same places that we are visiting now and letting himself be inspired by some of the many legends -including those sinister crimes committed in various surrounding towns - will create an immortal work for Universal Literature, such as his epic drama entitled 'The Land of Alvargonzalez'.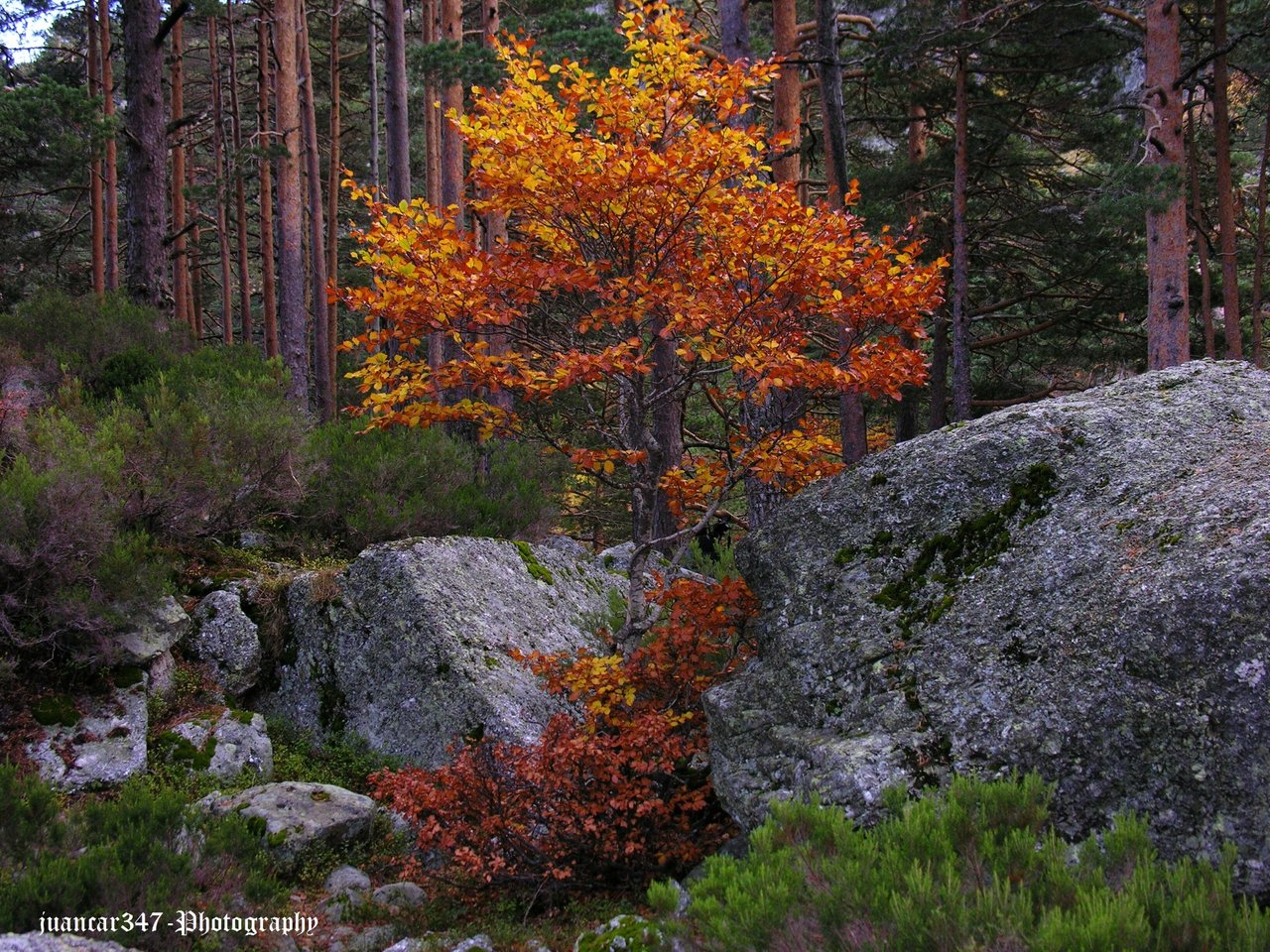 More fall colors
Indeed, we are in that mythical and literary Land of Alvargonzález and I do not think I am wrong much, if I take the thought that already, at this stage of our trip, we are surrendering to the deep spell that its wild beauty exerts on our tired spirit of city.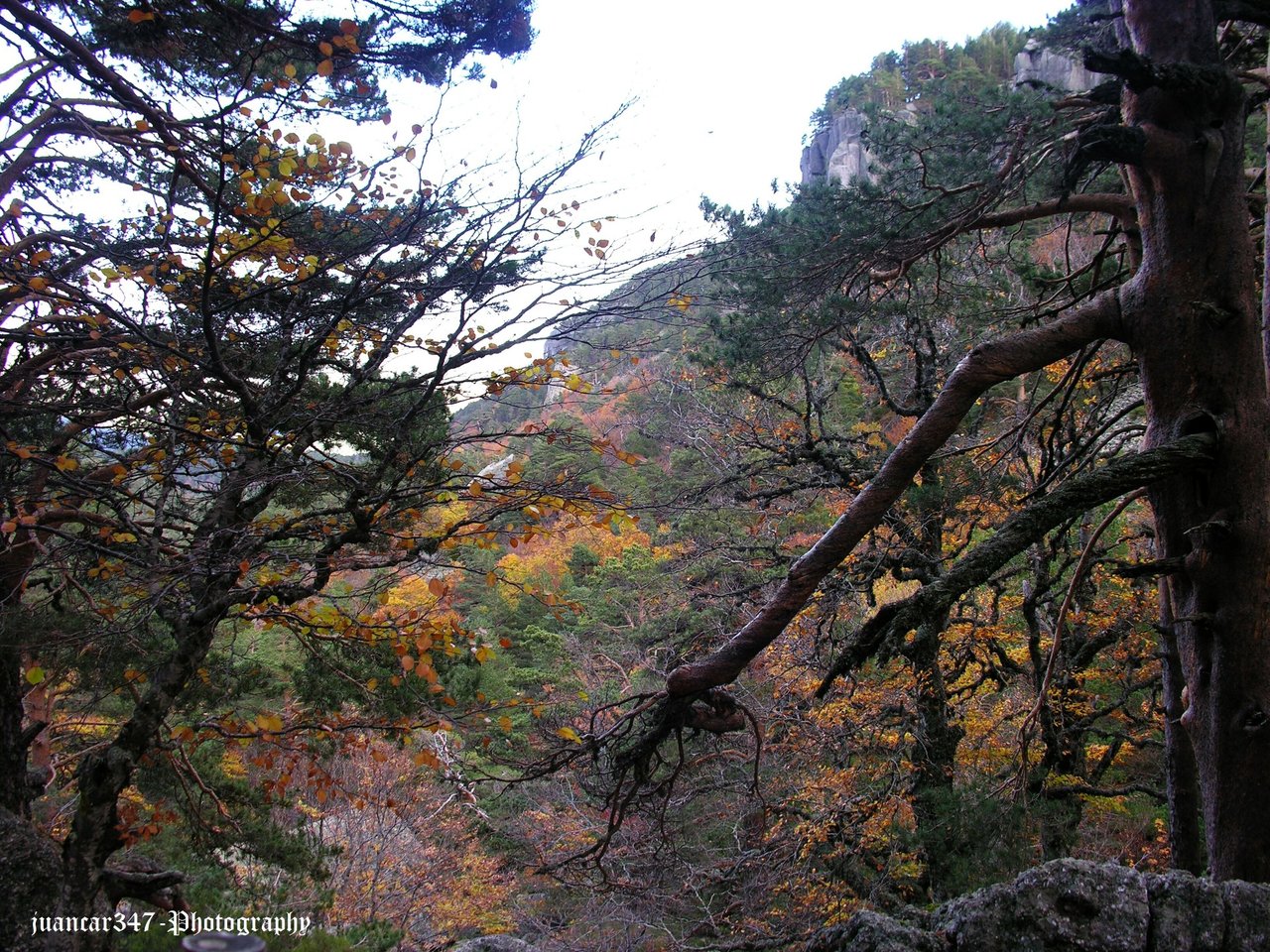 Natural contrasts
A spell where, even in a metaphorical way, we feel that wild, primordial and tremendously magnetic spirit that Nature, with all its brilliant voluptuousness, produces in us.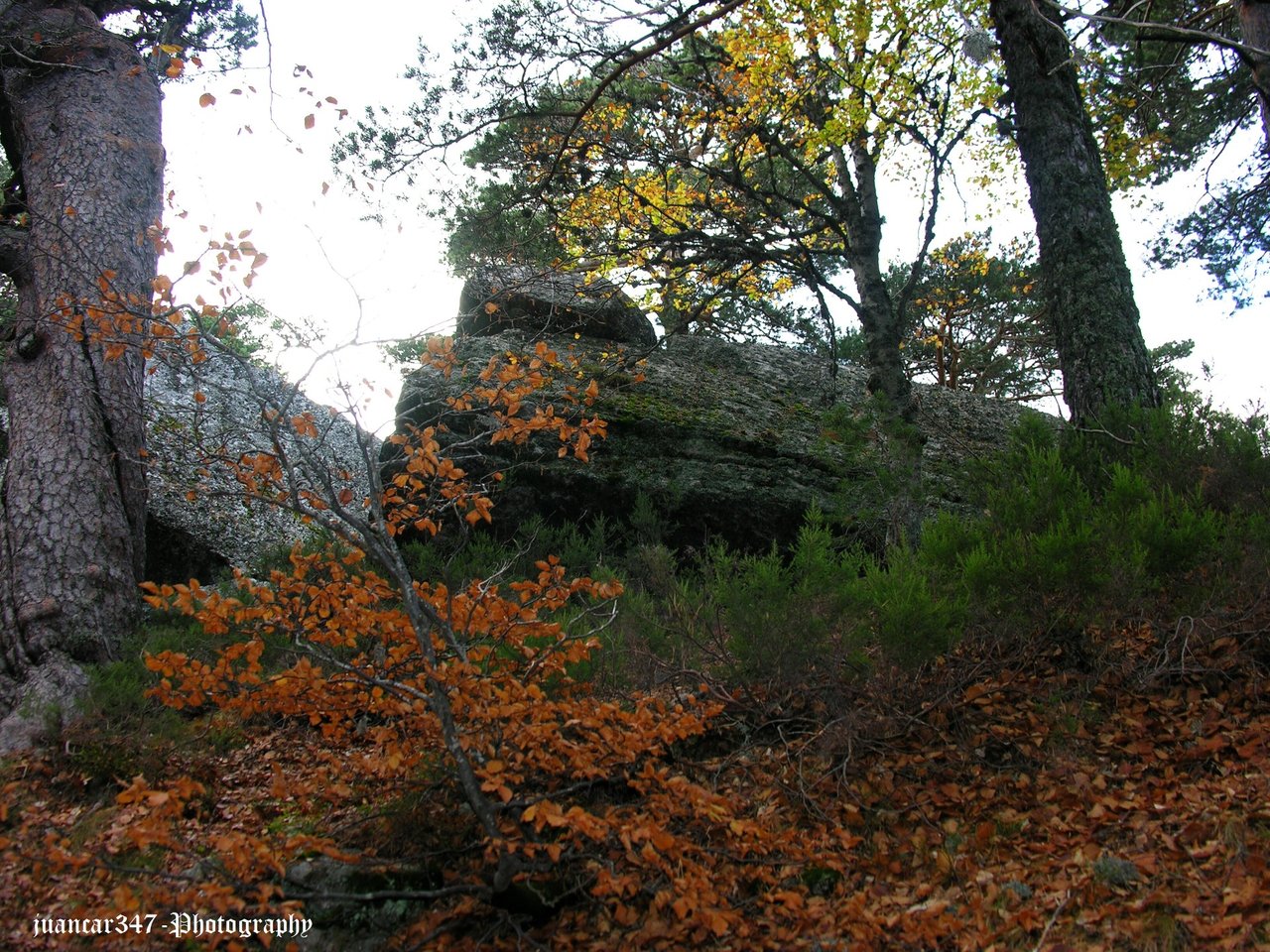 Rocky sphinxes
Because also there, although now, fortunately, no one crosses our path, the wolf roams at ease, hearing his pitiful howls, especially in winter, when heavy snowfall and hunger push him to take risks and go down to the valleys, in search of food.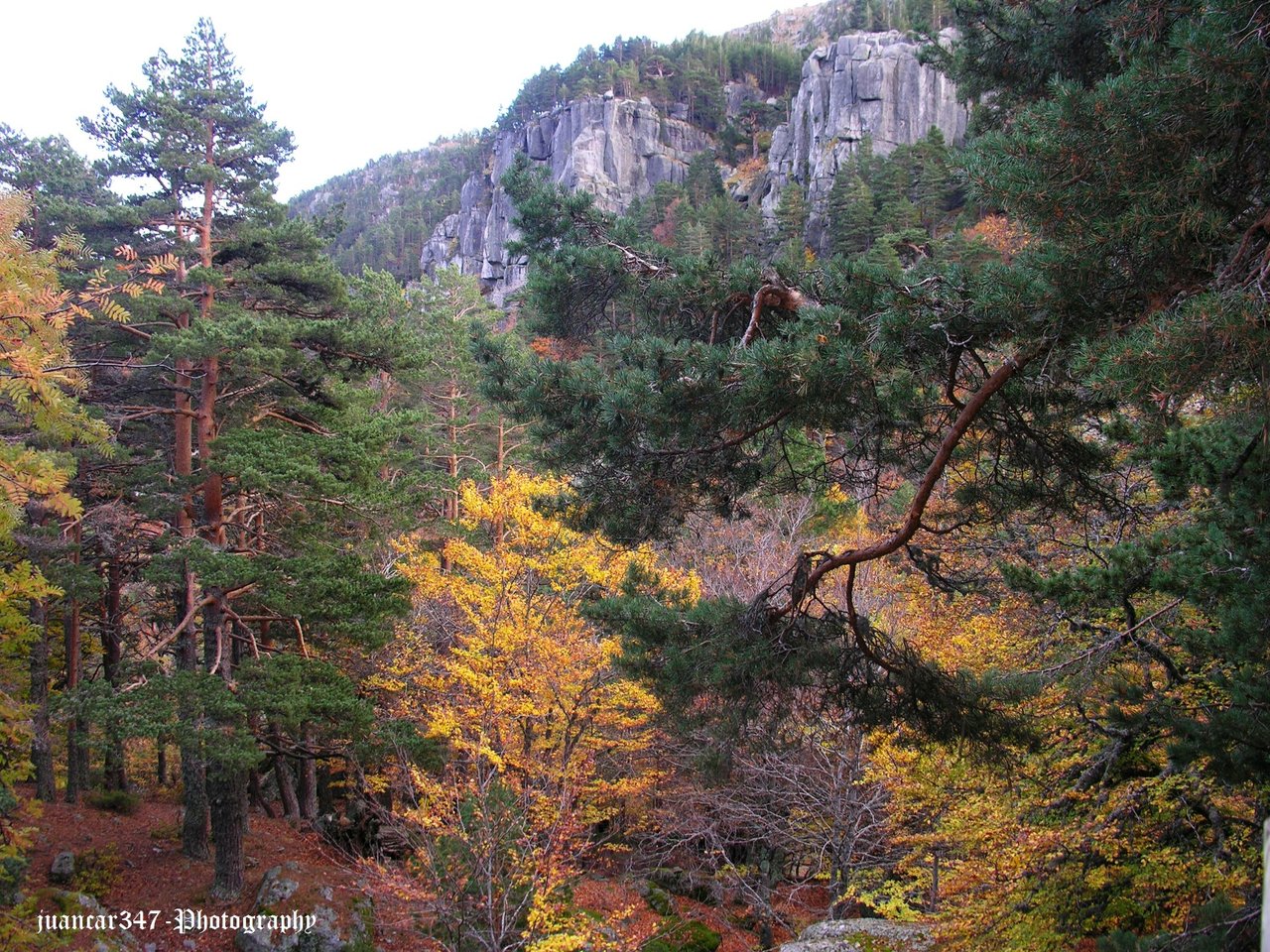 Beauty and unreality
And also, because, after all, we are in one of those privileged places, where myths still persist in the souls of the neighbors of the surrounding towns and where, according to ancient legends, the Nymphs continue to bathe not only in the mysterious waters of the Black Lagoon, but also in the many pools and streams that run down the mountain when the gratifying thaws occur in spring.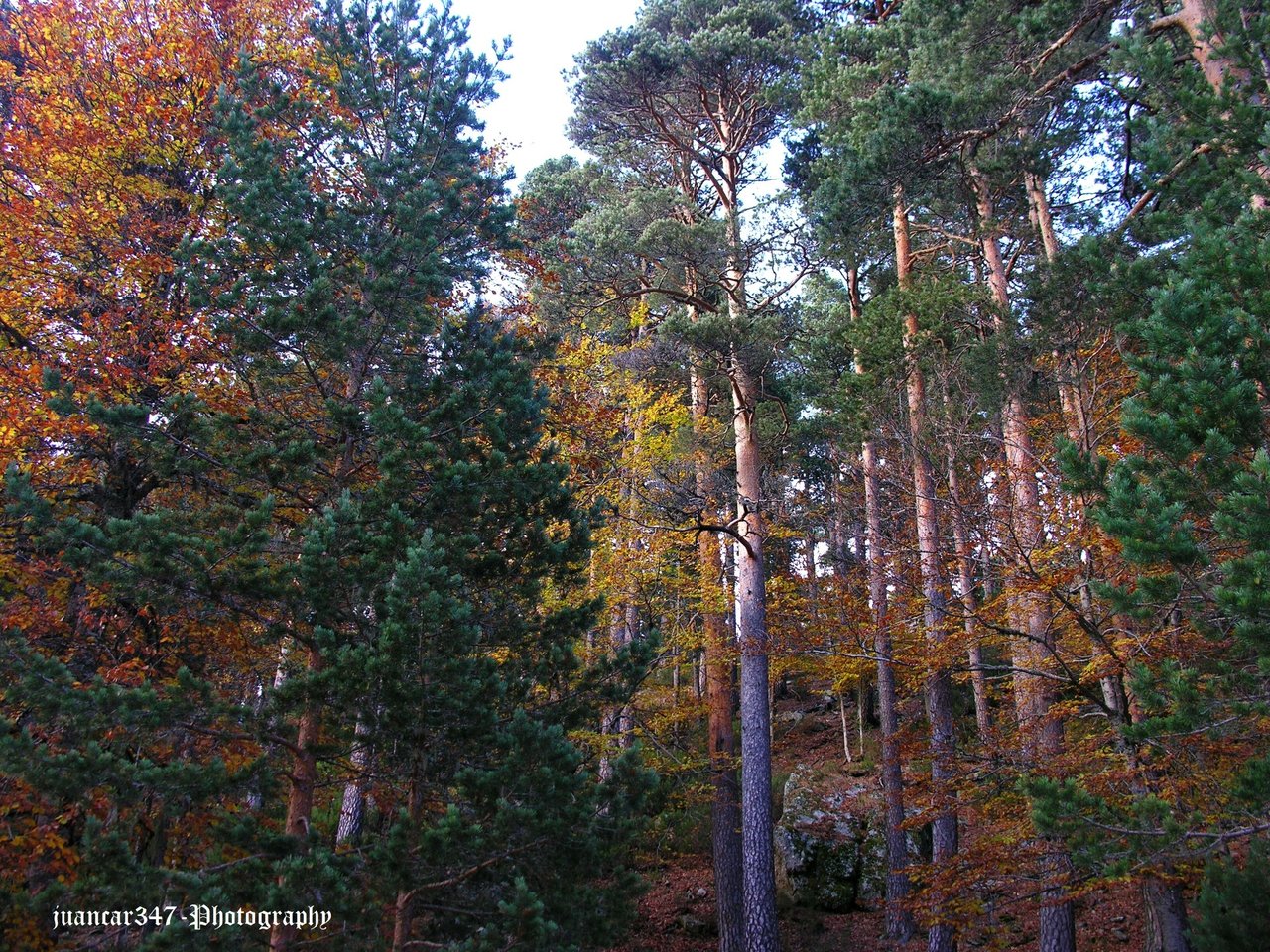 A forest of ancient inhabitants
NOTICE: Both the text and the photographs that accompany it are my exclusive intellectual property and therefore are subject to my Copyright.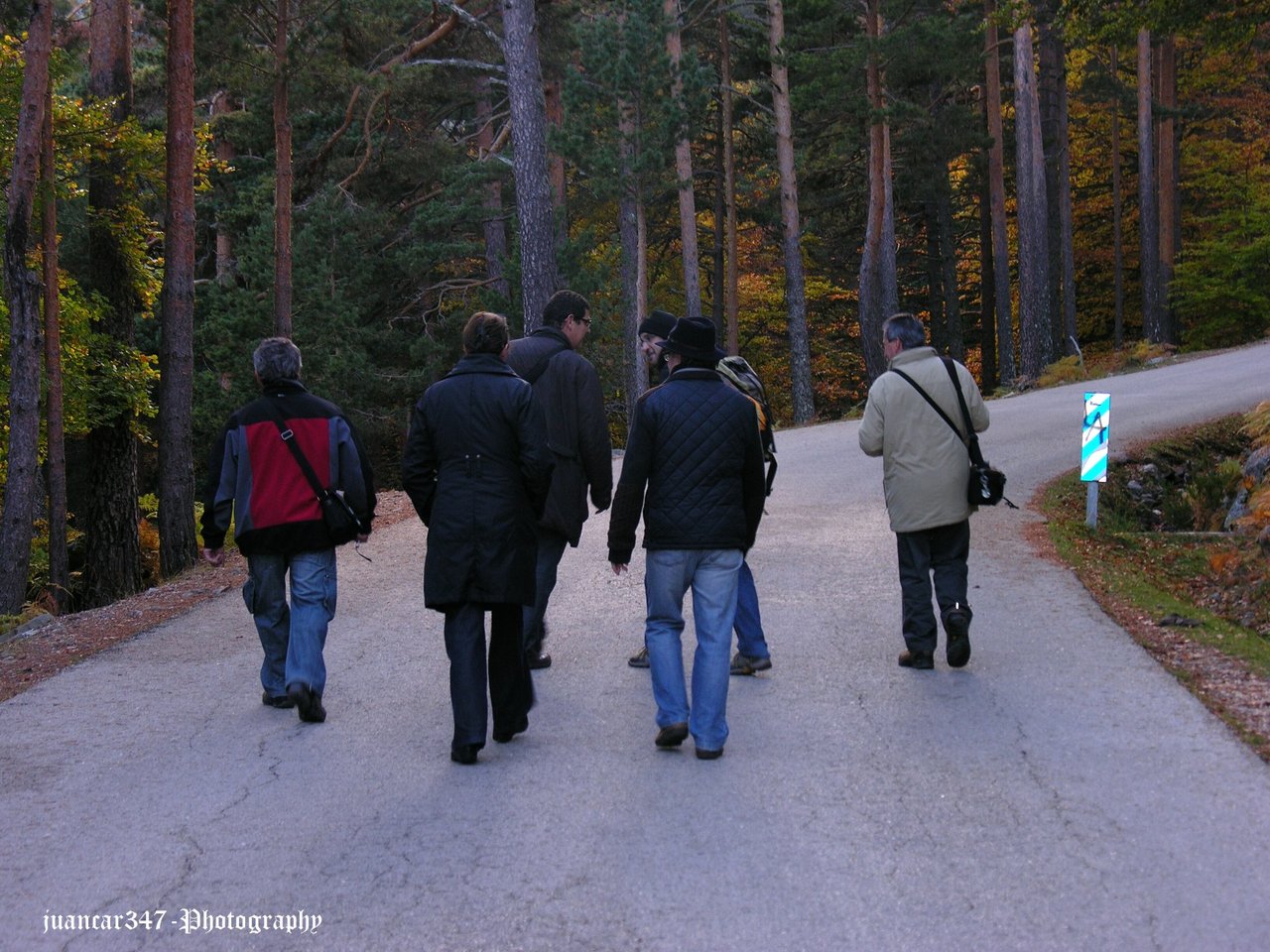 The return trip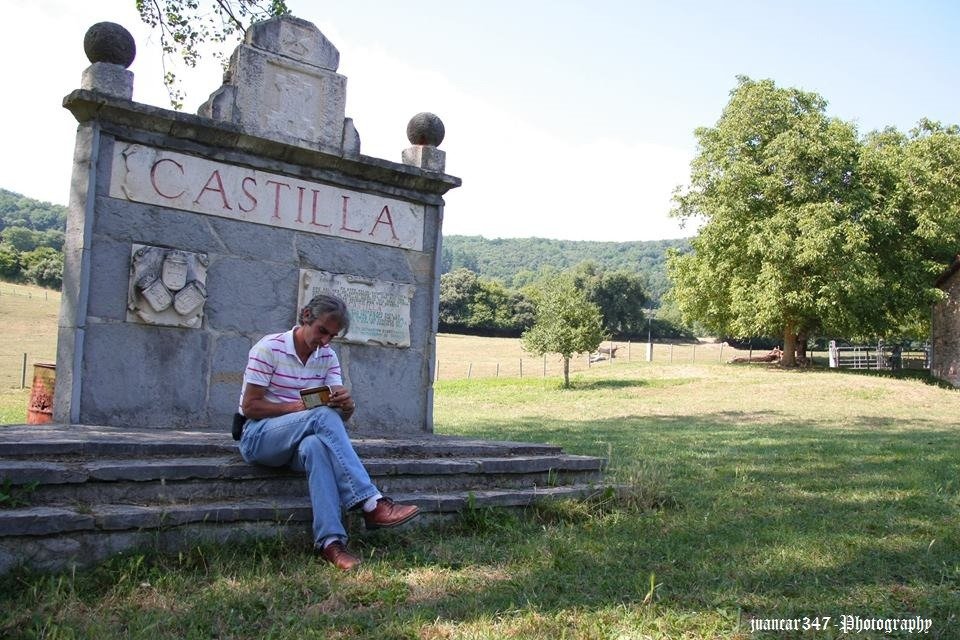 The wide immensities of Castile
---
View this post on TravelFeed for the best experience.