Read this post on TravelFeed.io for the best experience
---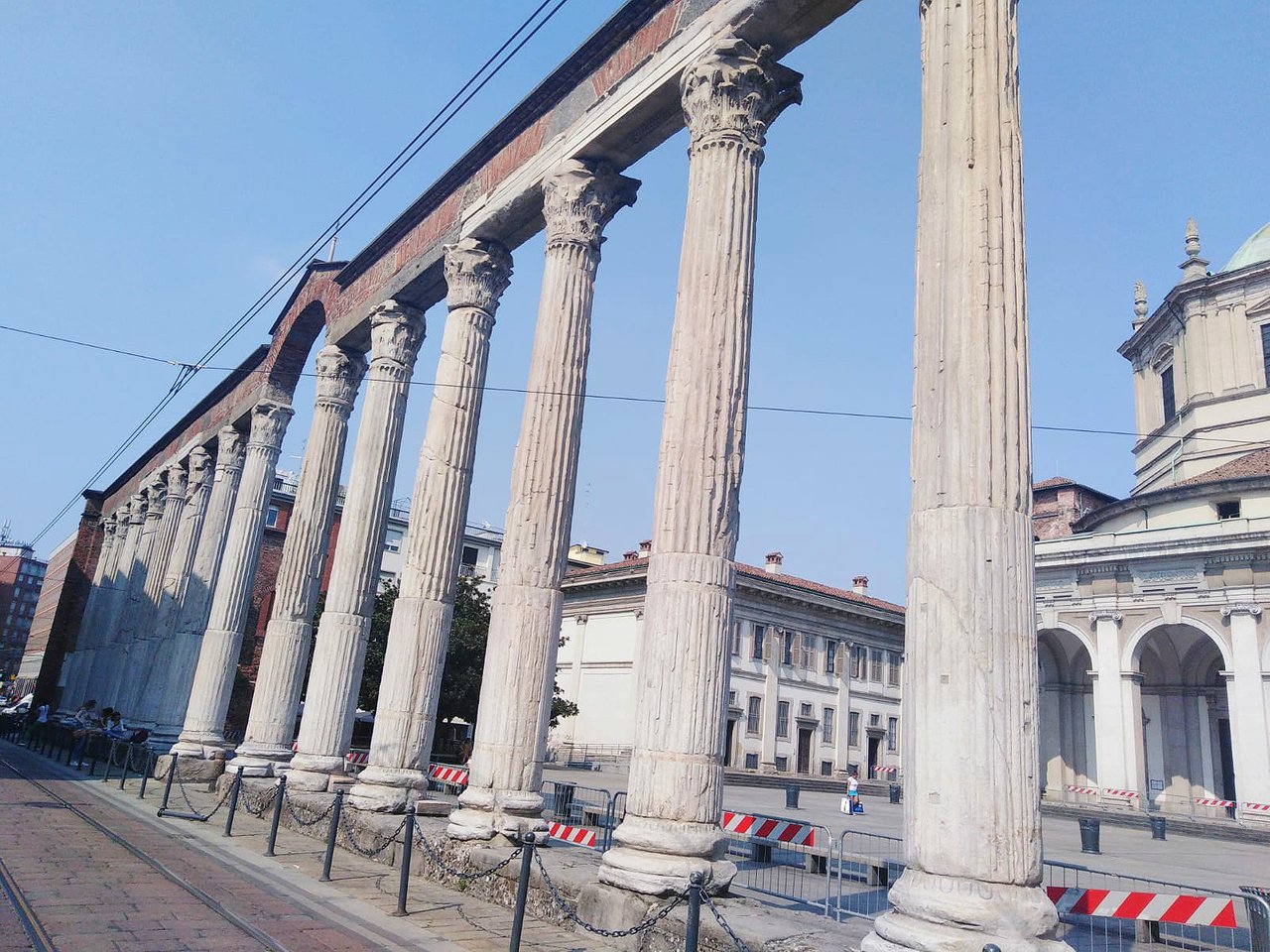 Hey guys,
today there is only a short Post from me (I know I wrote it more often the last time and then it got longer and longer ;)) about the Colonne di San Lorenzo.
We visited it in the early evening of our day trip to Milan. It was more like we saw them "by chance" when we were on our way to find a restaurant or a snack bar to eat. Here we stopped and googled in the internet what it is all about ;) We didn't have the sight on the screen and it is not really known. I think there were only two tourists here, which is very little for Milan ;)
The Colonne di San Lorenzo is a group of ancient Roman ruins, located in front of the Basilica of San Lorenzo in central Milan, region of Lombardy, northern Italy.
In addition, the Colonne di San Lorenzo is located on a main road near the Tram lines.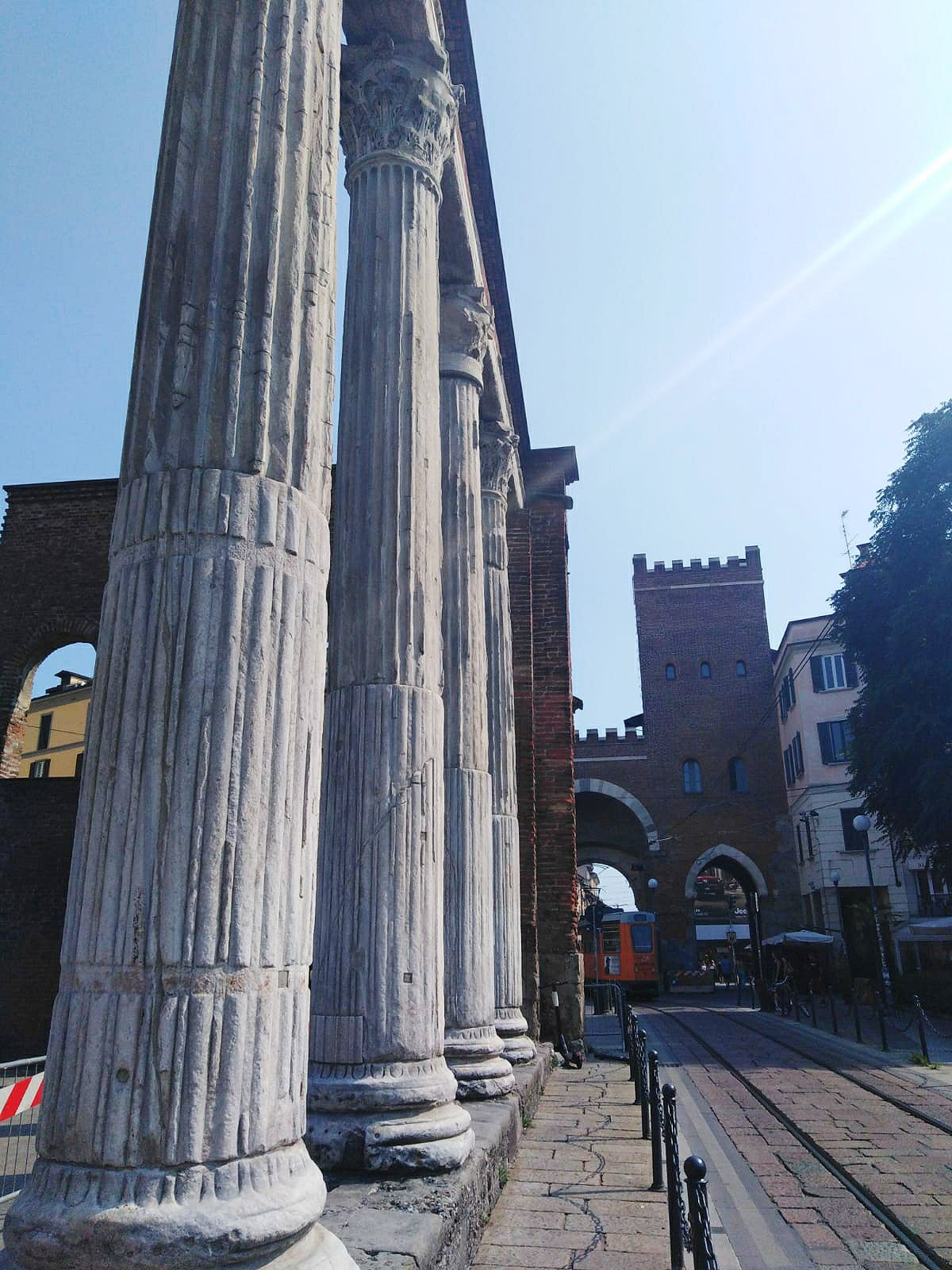 Some info we found about the columns:
The Colonne di San Lorenzo opposite the Basilica di San Lorenzo in Corso di Porta Ticinese date back to the Roman age and withstood the destruction by the Goths, Barbarossa and the bombardments of the 2nd World War.
The 16 Corinthian marble columns were part of the supporting structure of a 3rd century building. It is not sure but probably it was the thermal bath of the Emperor Massimiliano. The columns were moved to the present location in the 4th century for the construction of the Basilica of San Lorenzo. In the Chapel of Sant'Aquilino there are mosaics from the Roman period.
Porta Ticinese is the southern city gate of Milan of the medieval city wall towards Pavia (on the second photo the city wall is almost completely hidden behind the columns).
Below you can see some photos of Milan, a few buildings next to the Viktor-Emmanuel Street and a tram, I thought I'd do the photos so the post office doesn't look so empty and it's my last post about Milan ;)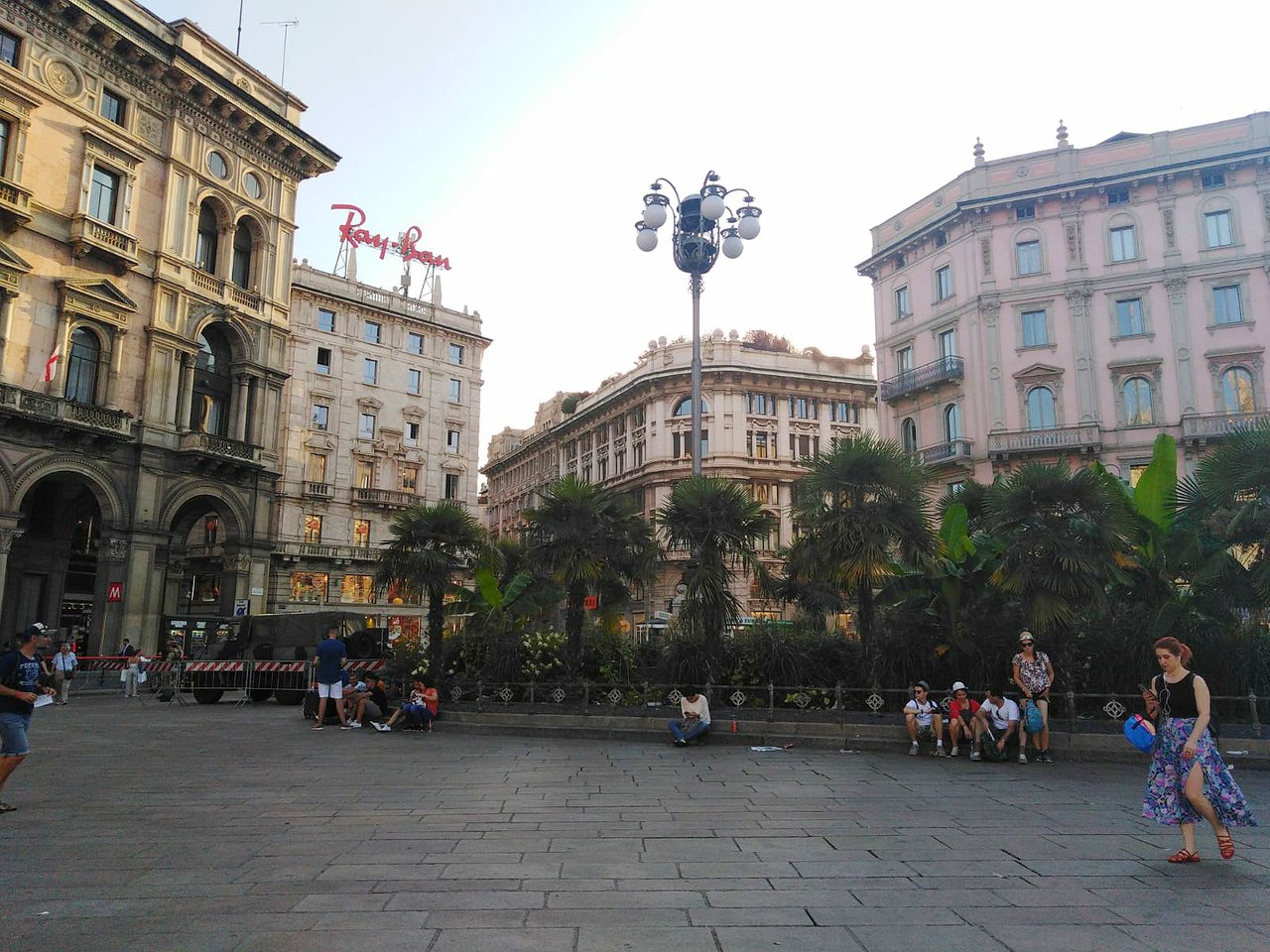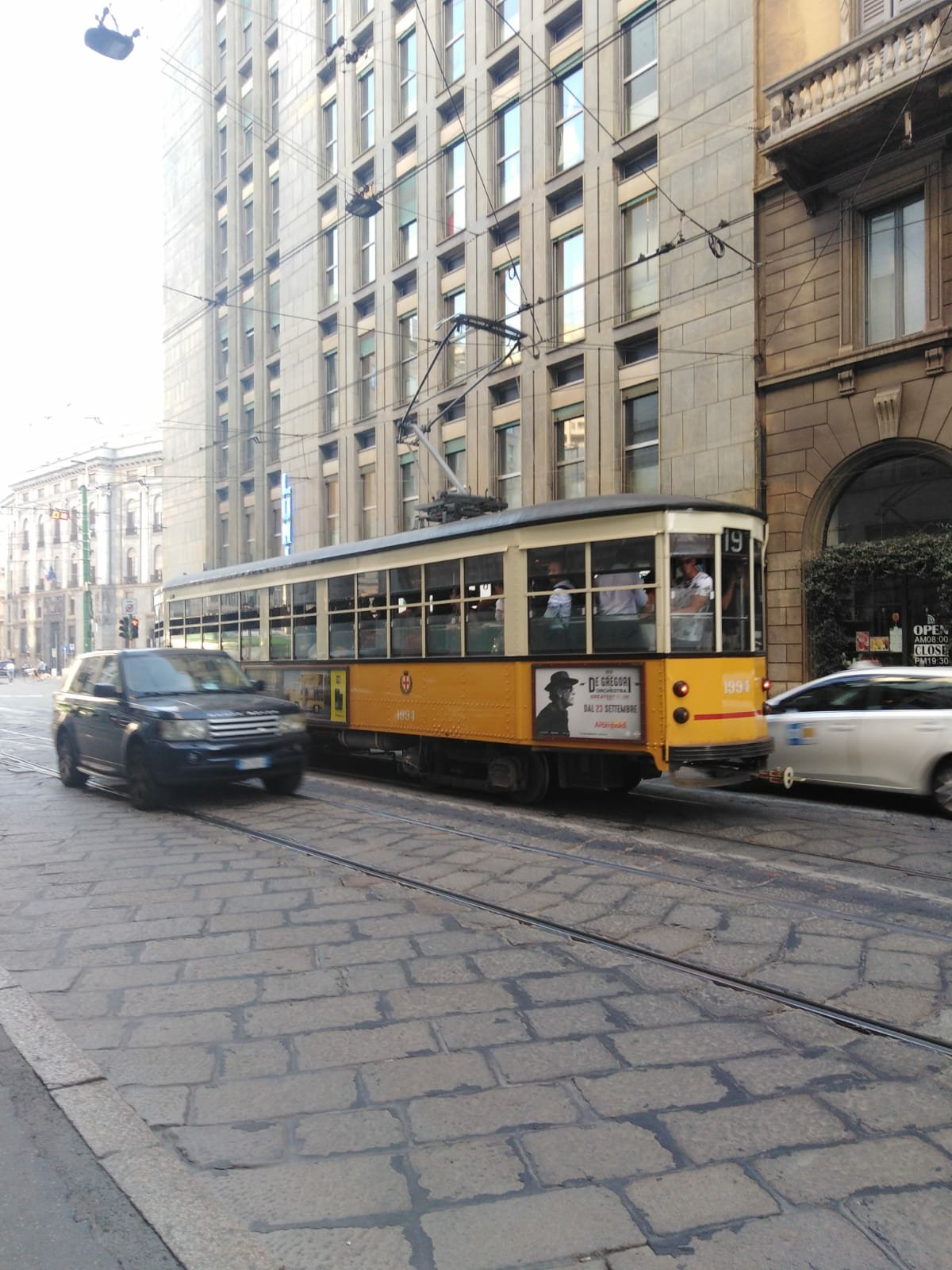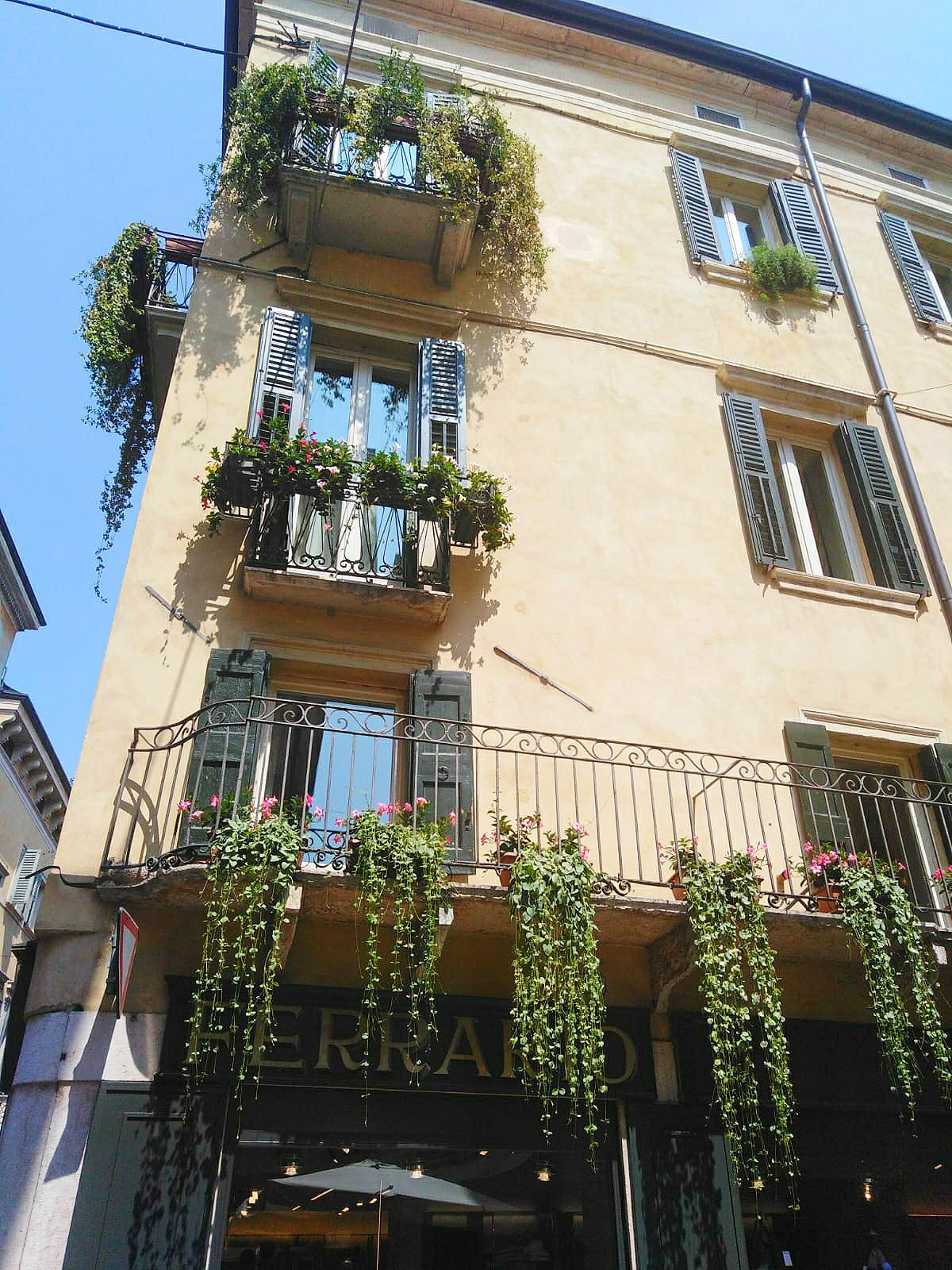 I hope you enjoyed the mail, even if it was a little shorter than usual. Feel free to write me your feedback!
---
View this post on TravelFeed for the best experience.