Read this post on TravelFeed.io for the best experience
---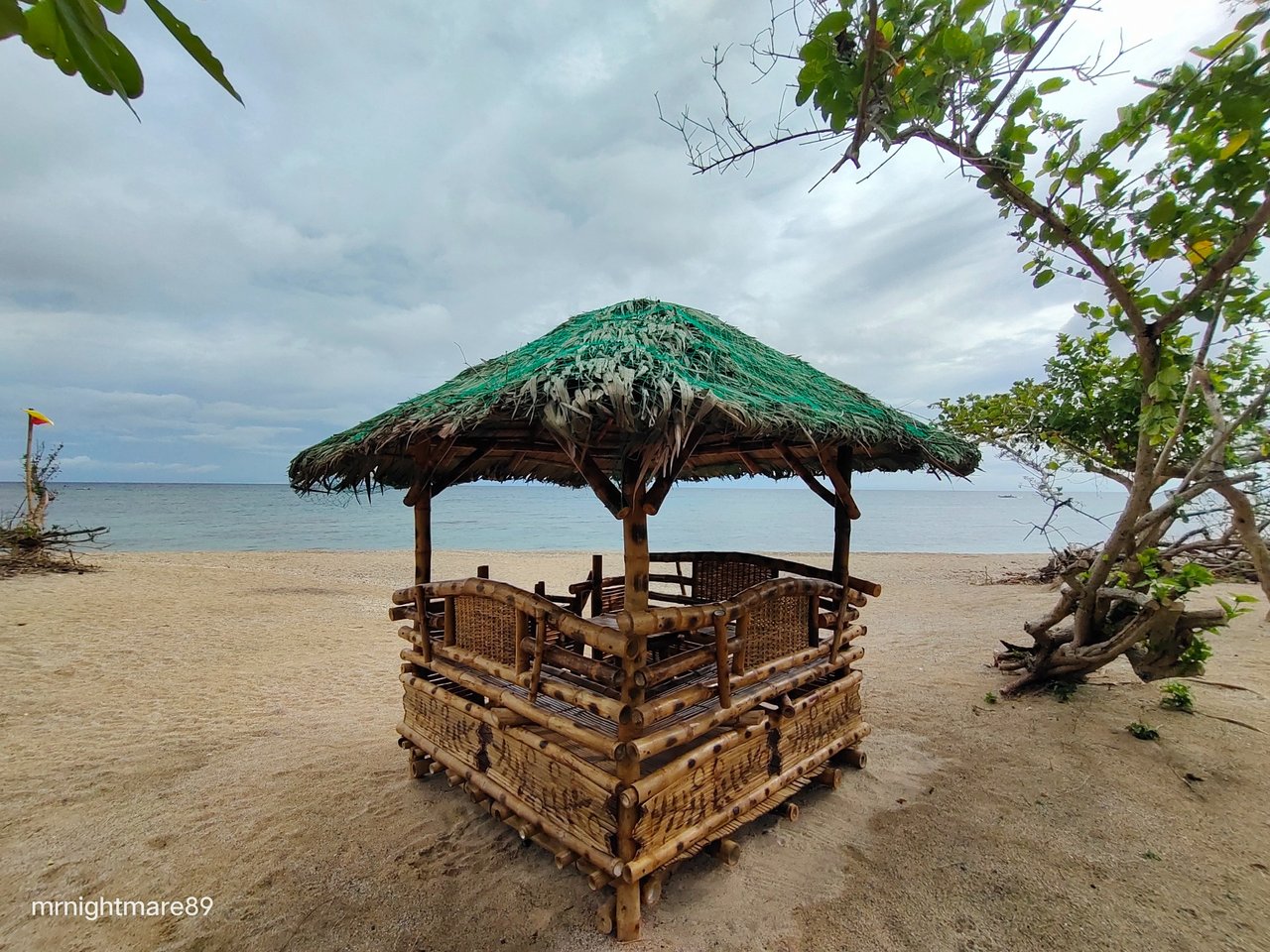 It's hard to avoid stress when we still live in this world. Not just on material things that we feel obliged to do our best to achieve. Sometimes our wants including food and the way we live pushed us to work hard. We can rest but our brains keep on thinking about what to do and what comes next. However, once in a while we can escape from all those stressful needs by taking a break. Nature helps us to feel relaxed and feel wonderful just by feeling it all. That's why choosing a place which we think it's best for us is necessary.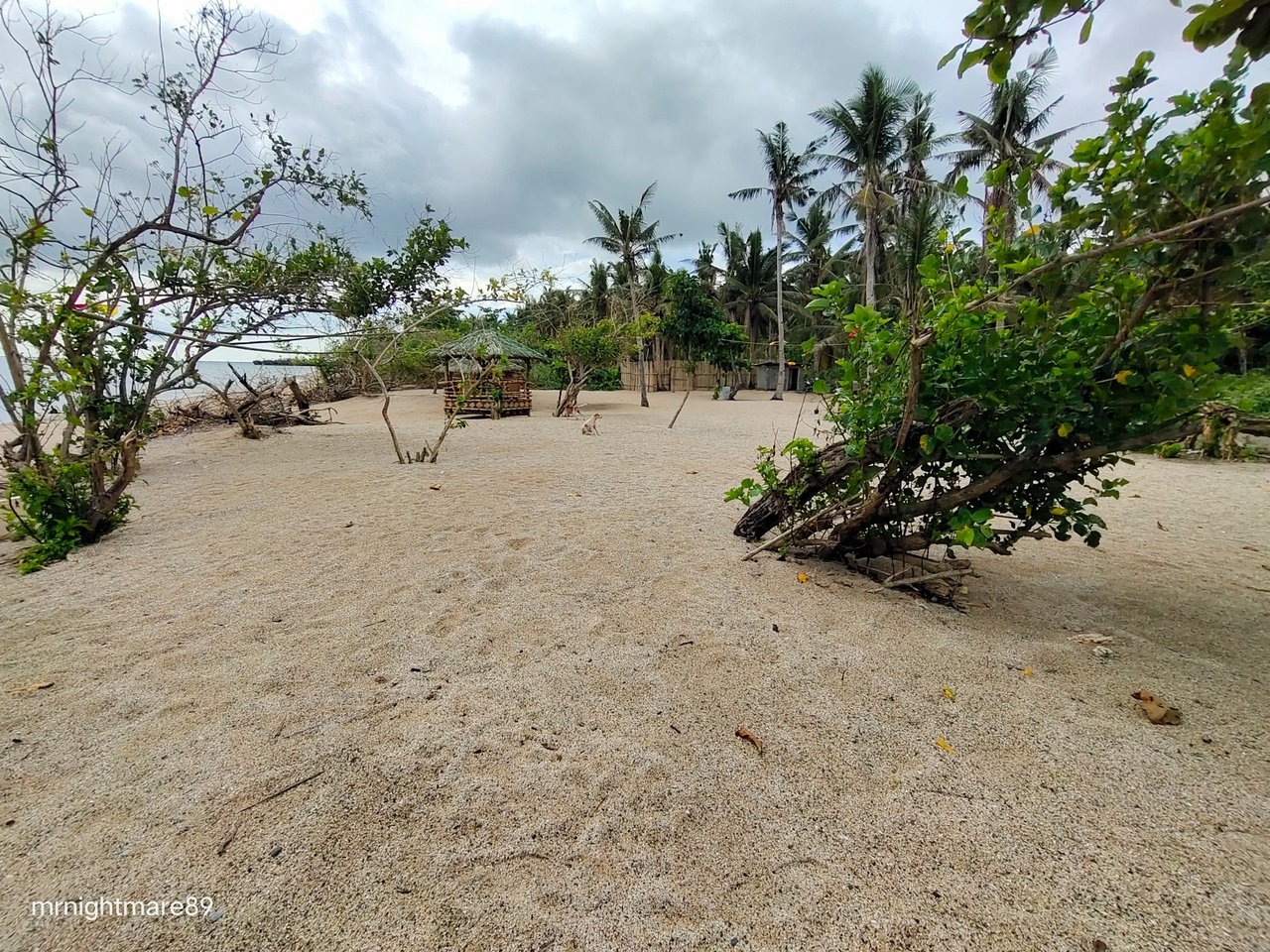 There is one place I know not far from the town in Macrohon where I am currently staying. It's new to me because from what I learned according to the staff there it was just made months ago. Though I can't tell you more about some details because it's just new, they didn't offer it yet to the public. Still, people are free to swim here, just not allowed to use the cottages and roam around the place. Perhaps, respect the owner's property by not ruining it since it's not for rent yet.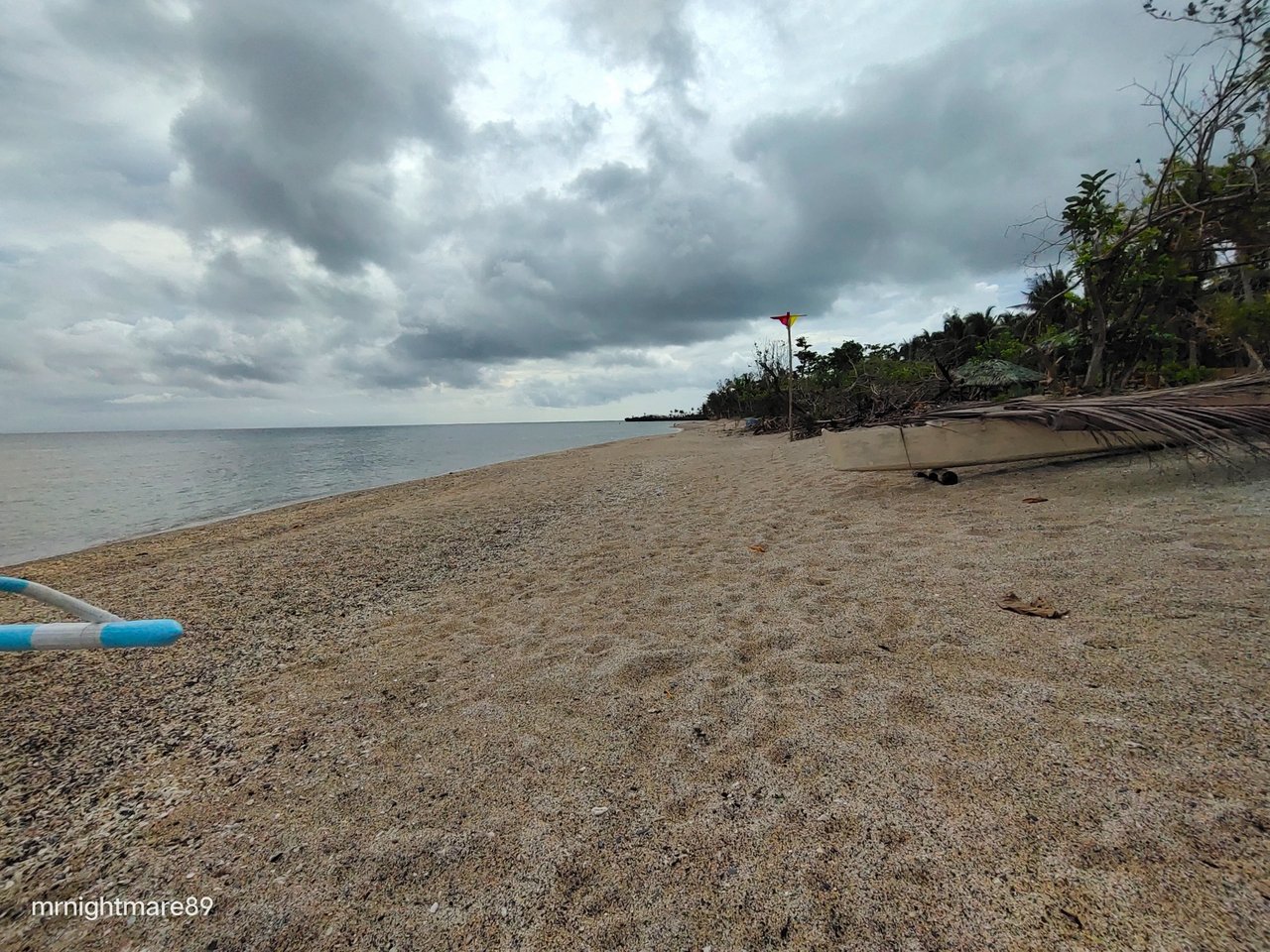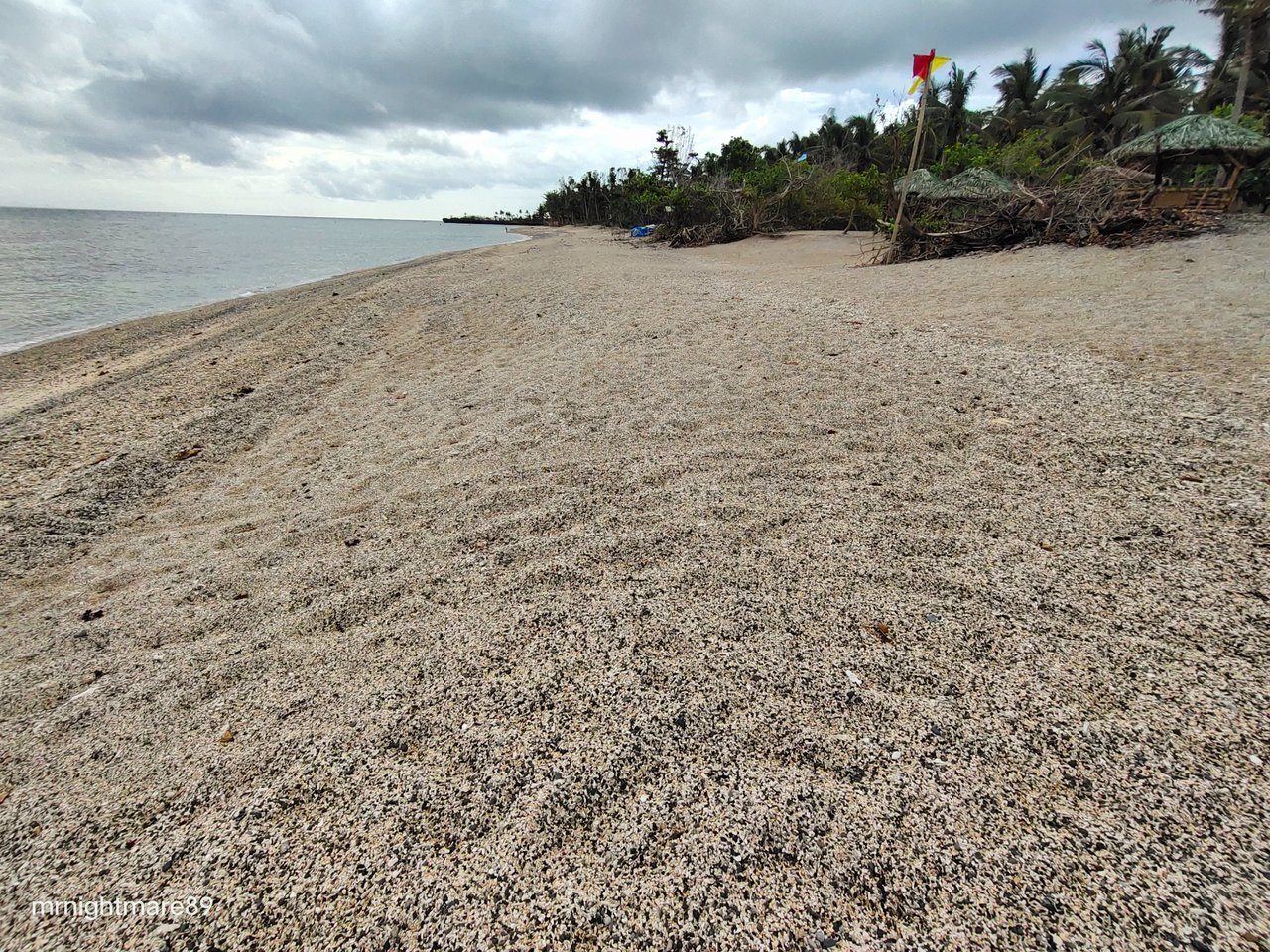 From the time I entered the place, I felt something different compared to other beaches. Yes, it should be filled with people or be crowded since a lot of people love beaches. Also, when it comes to having fun, beaches come first before visiting any other places. Maybe all of us get wild because of the happiness hiding and wanting to go out. Back to the different feelings I felt, let me tell you it was isolation.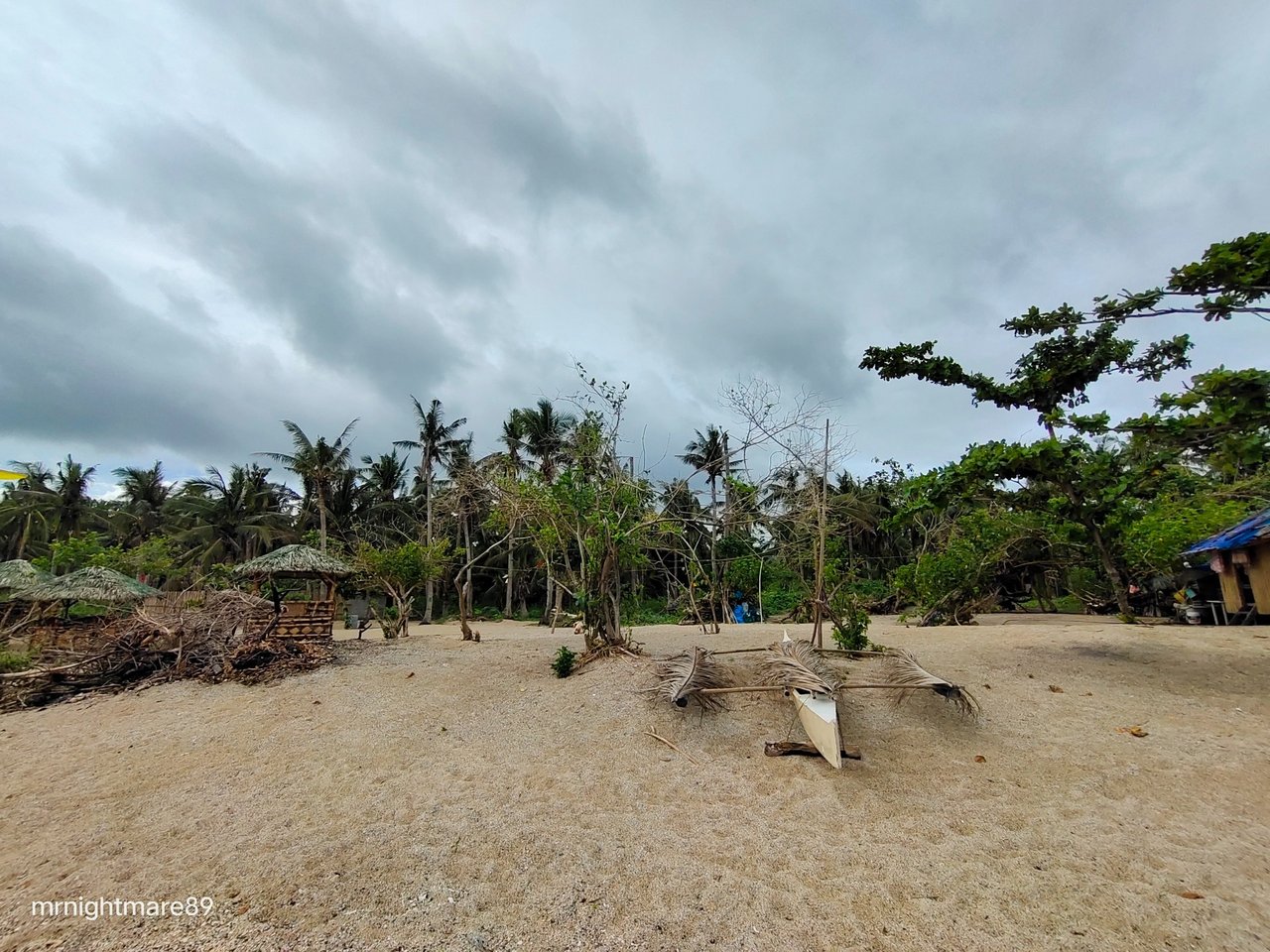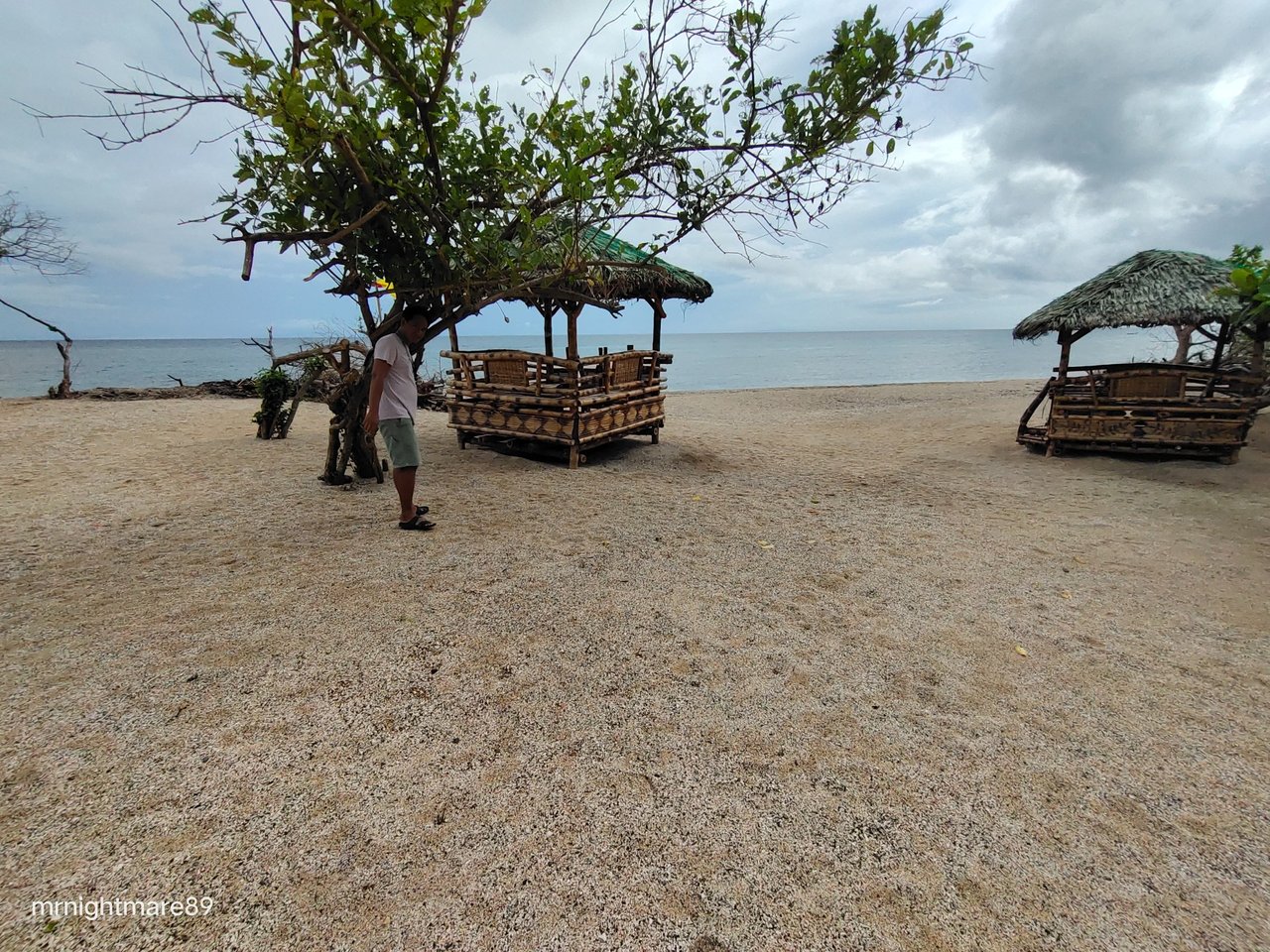 The beach was wide from the location of the cottages towards the shore and quite far. Started walking from the cottages maybe 20 steps away. It's quite far and wide that whatever you want to do to enjoy the shore for sure will be fine. Just like running around when you're drunk with companions; Lying and rolling to the beach when you're drunk will be possible too. You can tell I know just by watching the view through the images.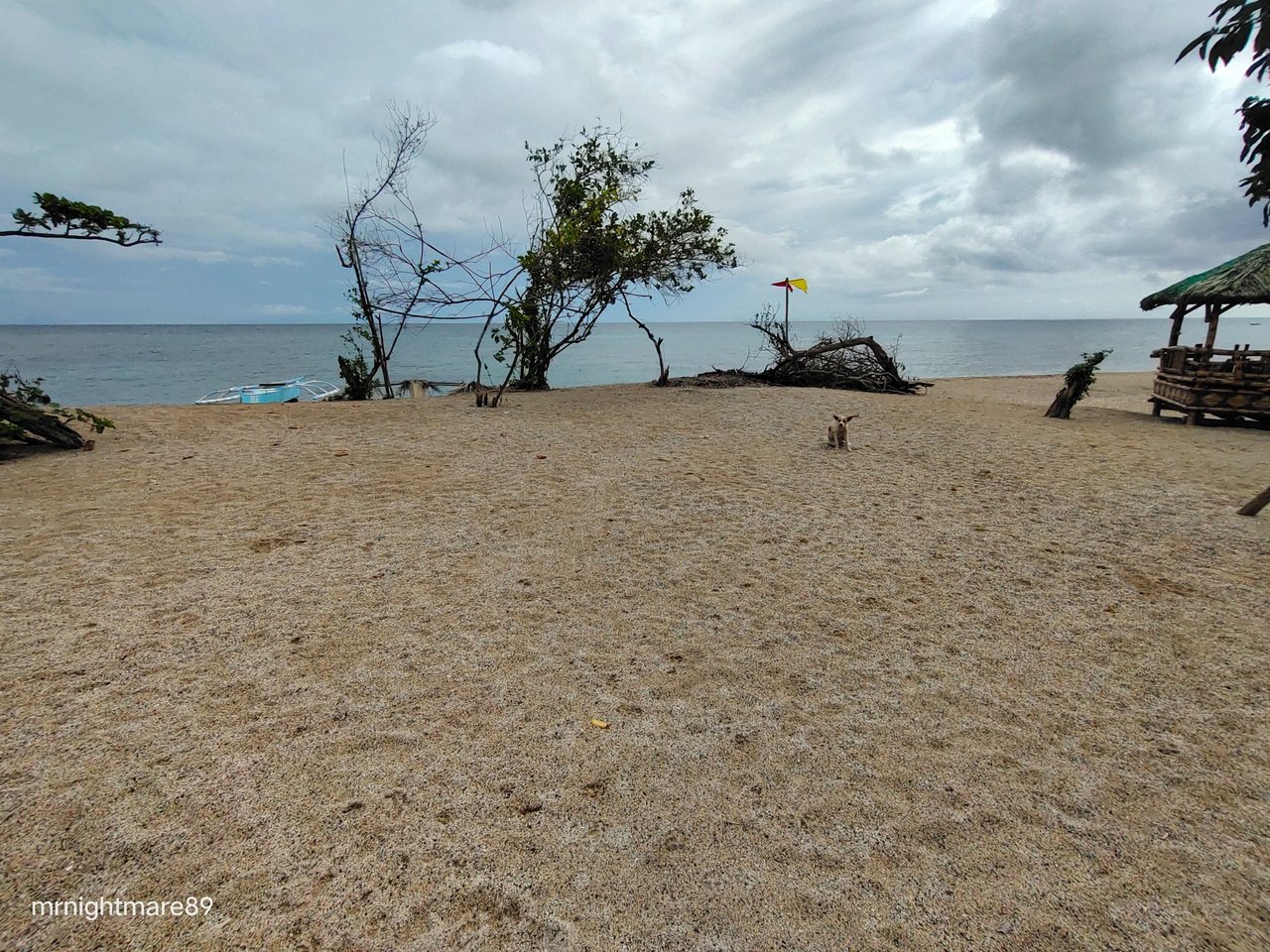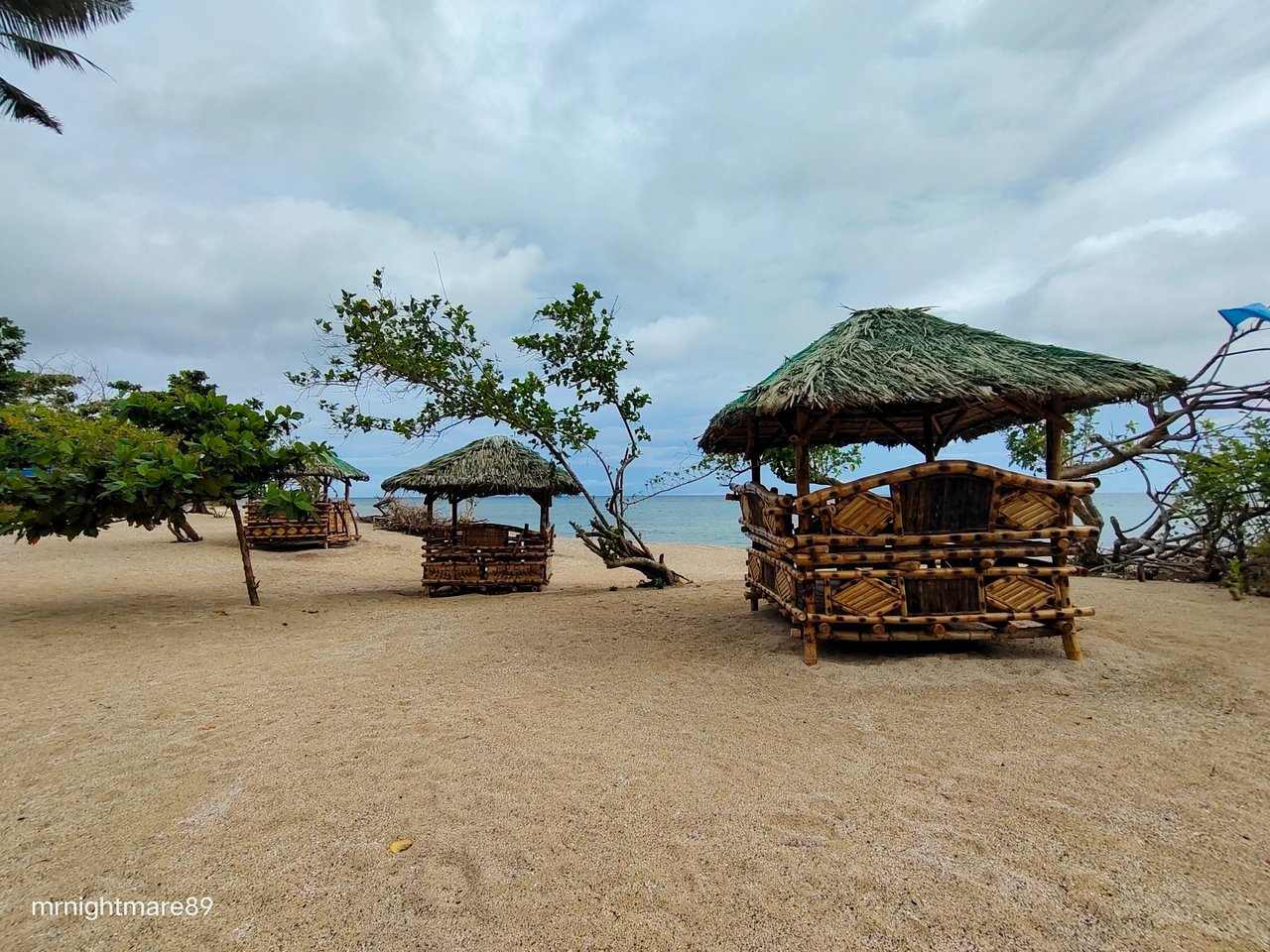 Don't be afraid of walking or running because the shore is composed of tiny sands only. It was not pure white but you will love the textures of the sand. Also, the sea is pretty because I can tell it was clean when I saw it. The caretaker who is taking care there keeps on watching. Well, that's their work but they're doing their job properly.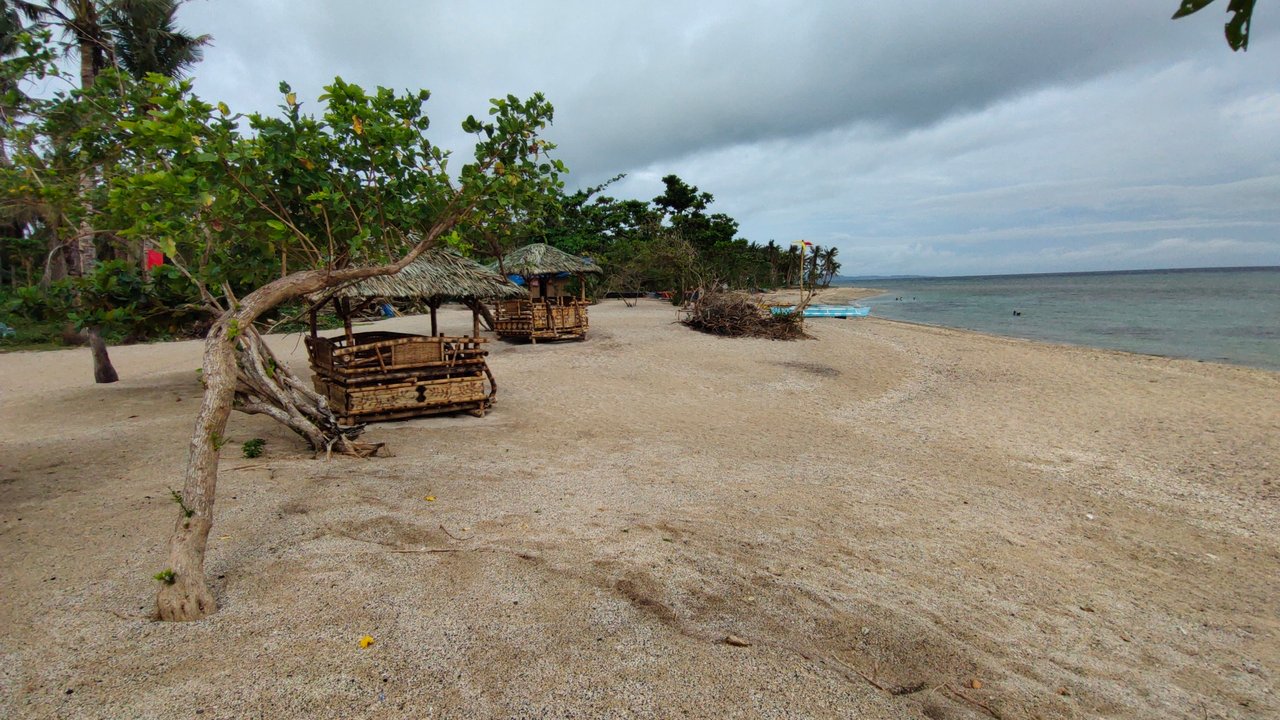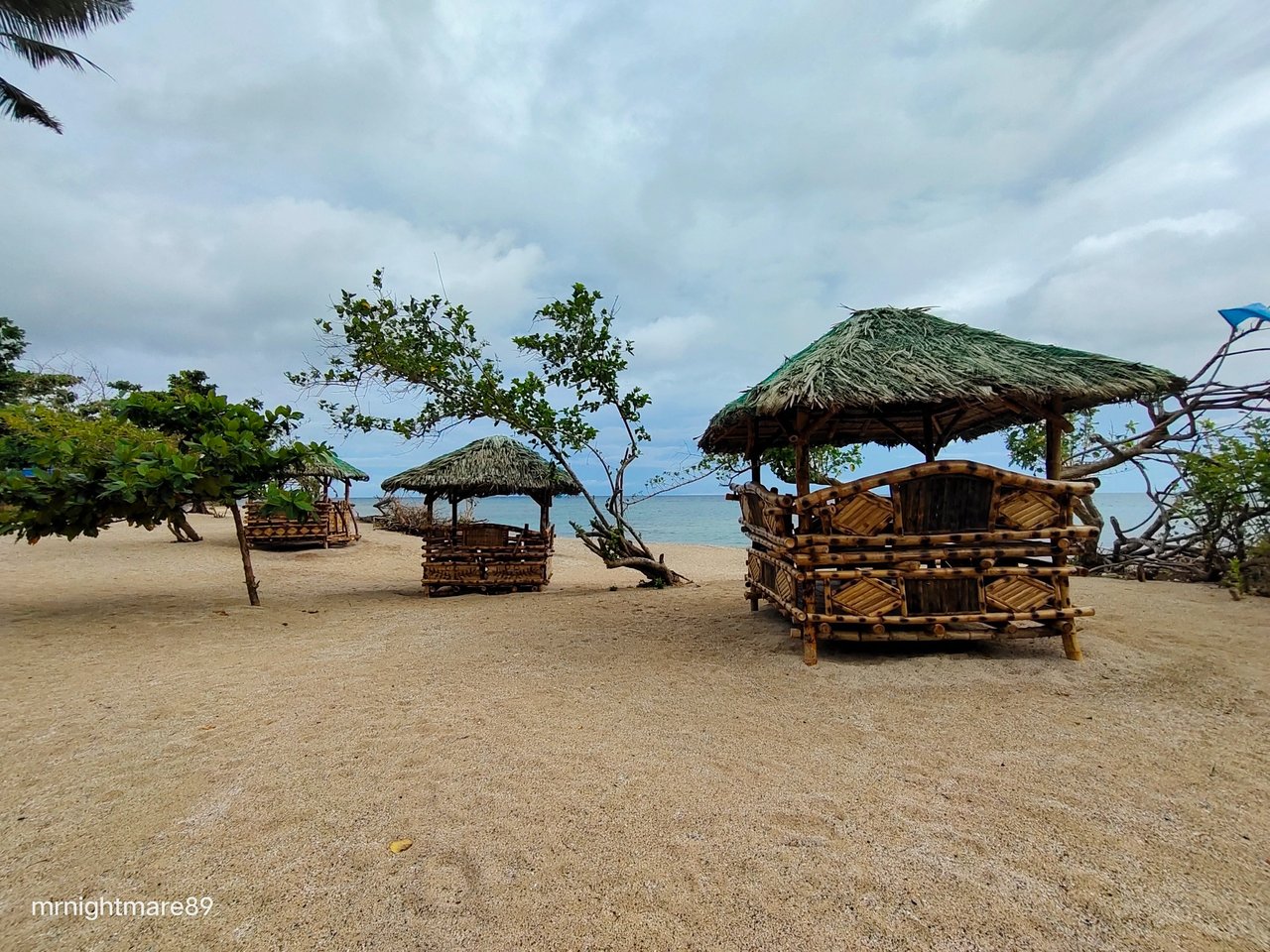 For now, only 3 cottages are being placed there. I don't know what the owner's plan is but according to the caretaker, the owner will use it first before they'll open it. If you want a beach with not so much crowd this place will be perfect. There's no way it can be occupied by people since they only have limited cottages. Unlike other beaches, I visited that I felt like they were for public use which is fine because that should be. Although, this beach didn't give me that kind of vibe.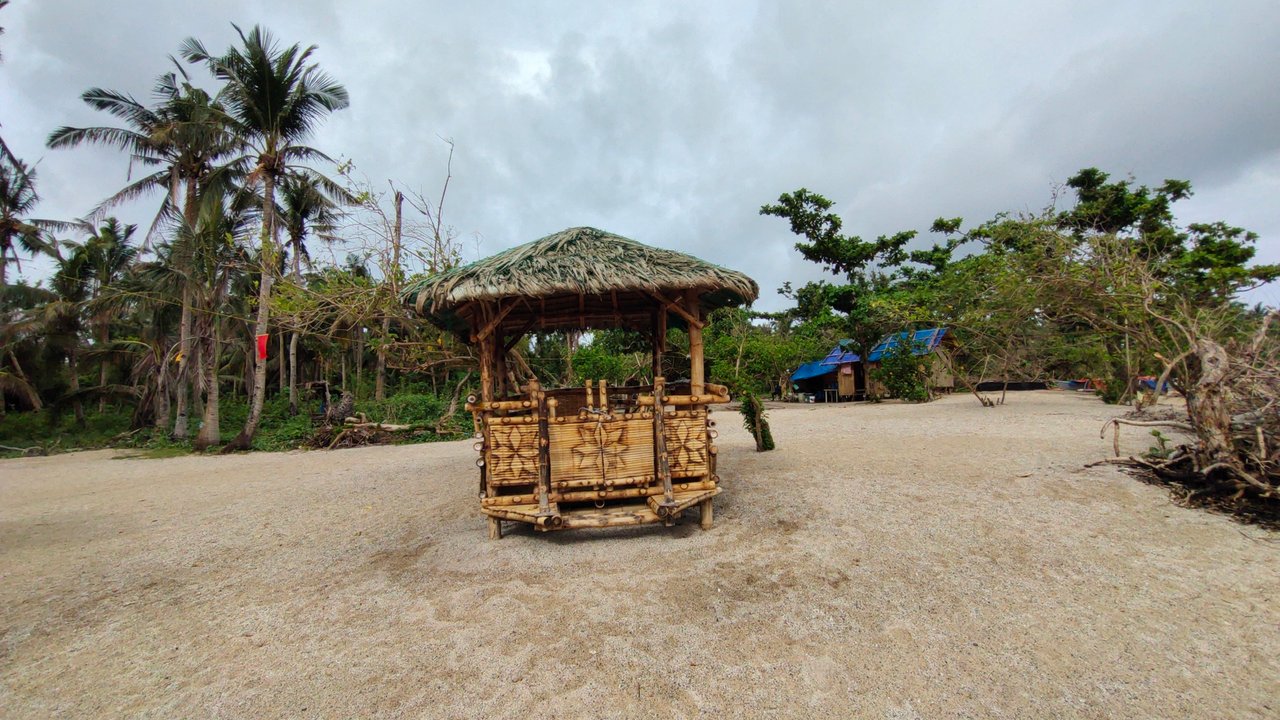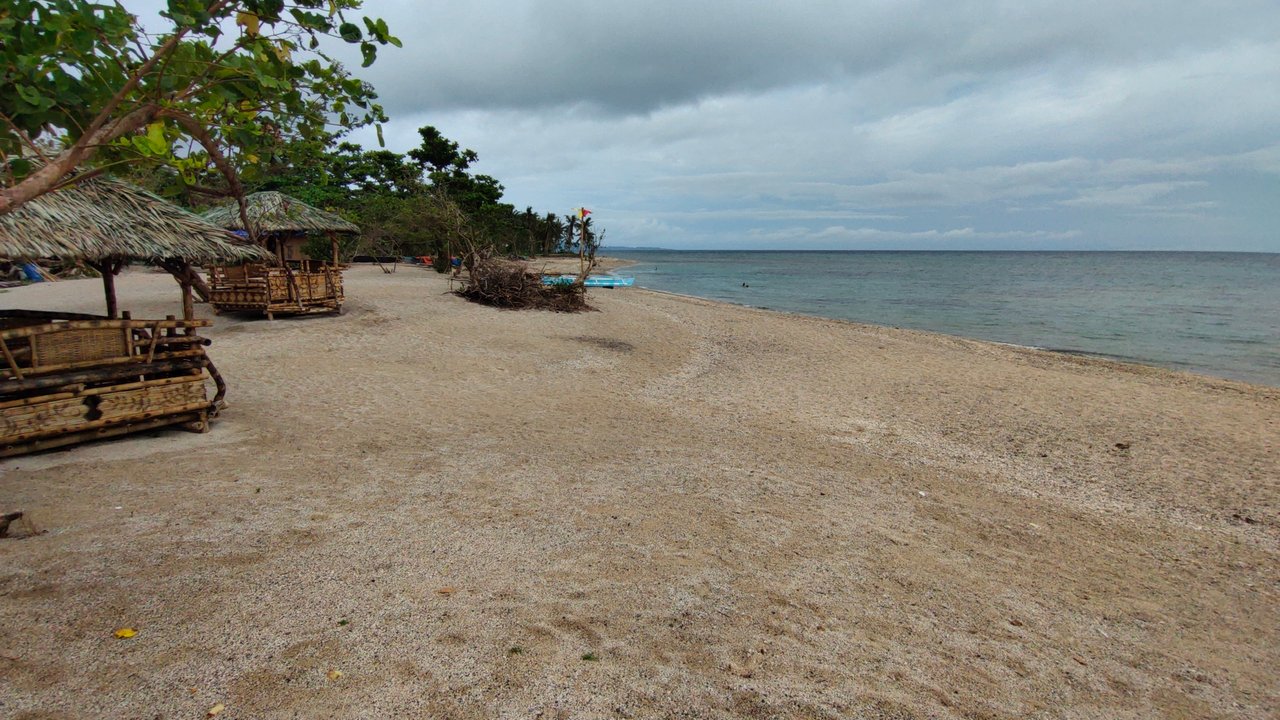 The beach is not easy to find because of its distance. Approximately, 500 meters away from the national road to arrive there. You will not be bored going there on your motorcycle or car because of the palm trees or coconut trees and its green environment will help you to enjoy the surroundings. The road is concreted in going there if you're thinking if it's hard to go there. You just bring everything that you need because you can not see a store built there and the houses of locals are quite far away as well. Still, the overall conclusion seeing that place was nice. You know I'm lying after you've seen the images.
Thank you for reading 
*All content is my own unless otherwise noted
If images are being recycled, I just found it fit in my article.* 
ABOUT ME
<div class="pull-left">
</div>
<sub>Paul is the name but prefers to be called mrnightmare that feels like living in the dream. A country boy and a dreamboy (dreamer) who likes to stay in a small village even though it means abandoning the future to become a seaman. The passion is writing but not sailing in the vast ocean. Don't wonder if the face will not be shown, this is better where the words can flow smoothly. Come, you can tell me your stories and I'll tell you mine. Together, let's explore the world by broadening our thoughts. If you need a shoulder I can lean you mine and I hope I can lean yours. The world is fun when living is not being alone but with someone. 
</sub>
---
View this post on TravelFeed for the best experience.