Read this post on TravelFeed.io for the best experience
---
Around the middle to late April is the best time to view spring flowers in Japan. There are many kind s of flower festivals, such as those featuring tulips, cherry blossoms, Nemophila Harmony, and others. In this post, I'd like to show you a magnificent landscape of Nemophila Harmonies at Osaka Maishima Seaside Park.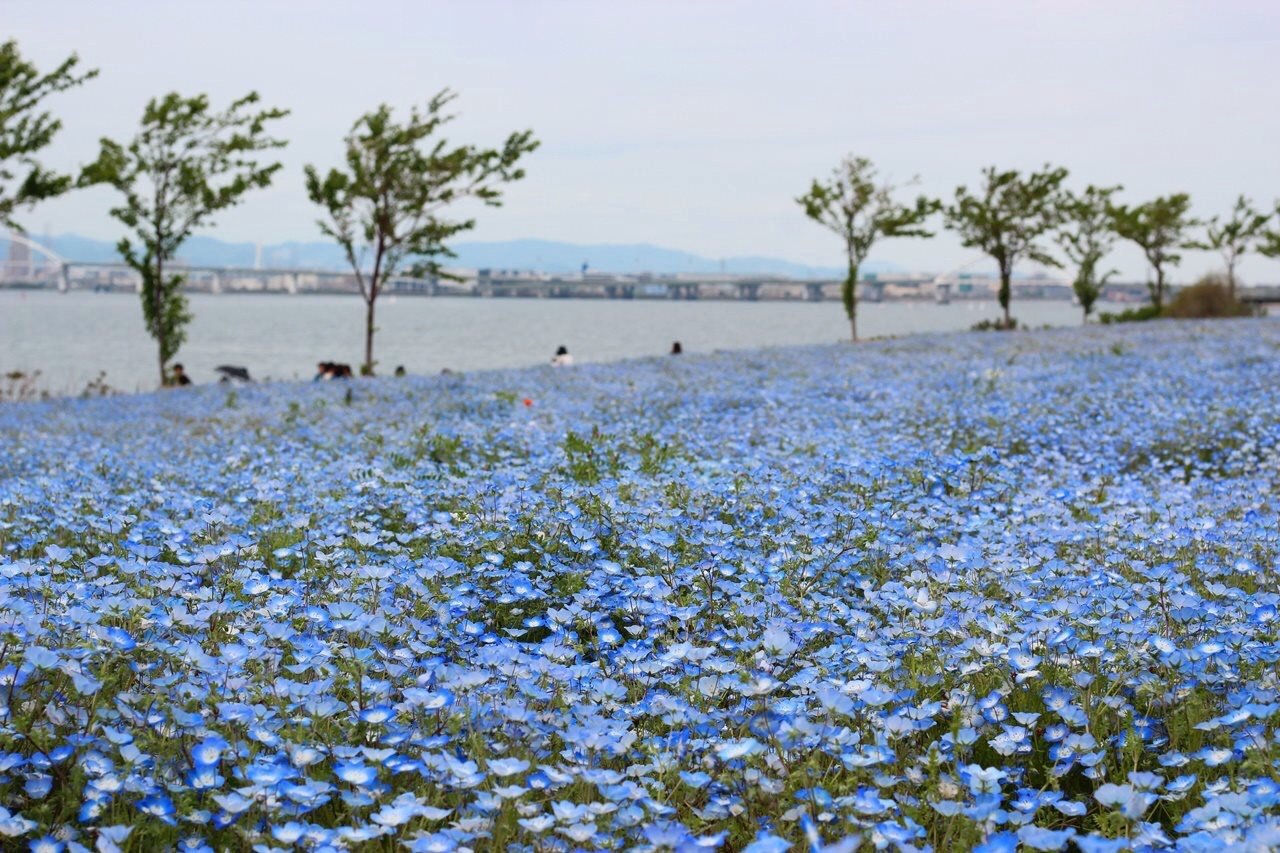 Osaka Maishima Seaside Park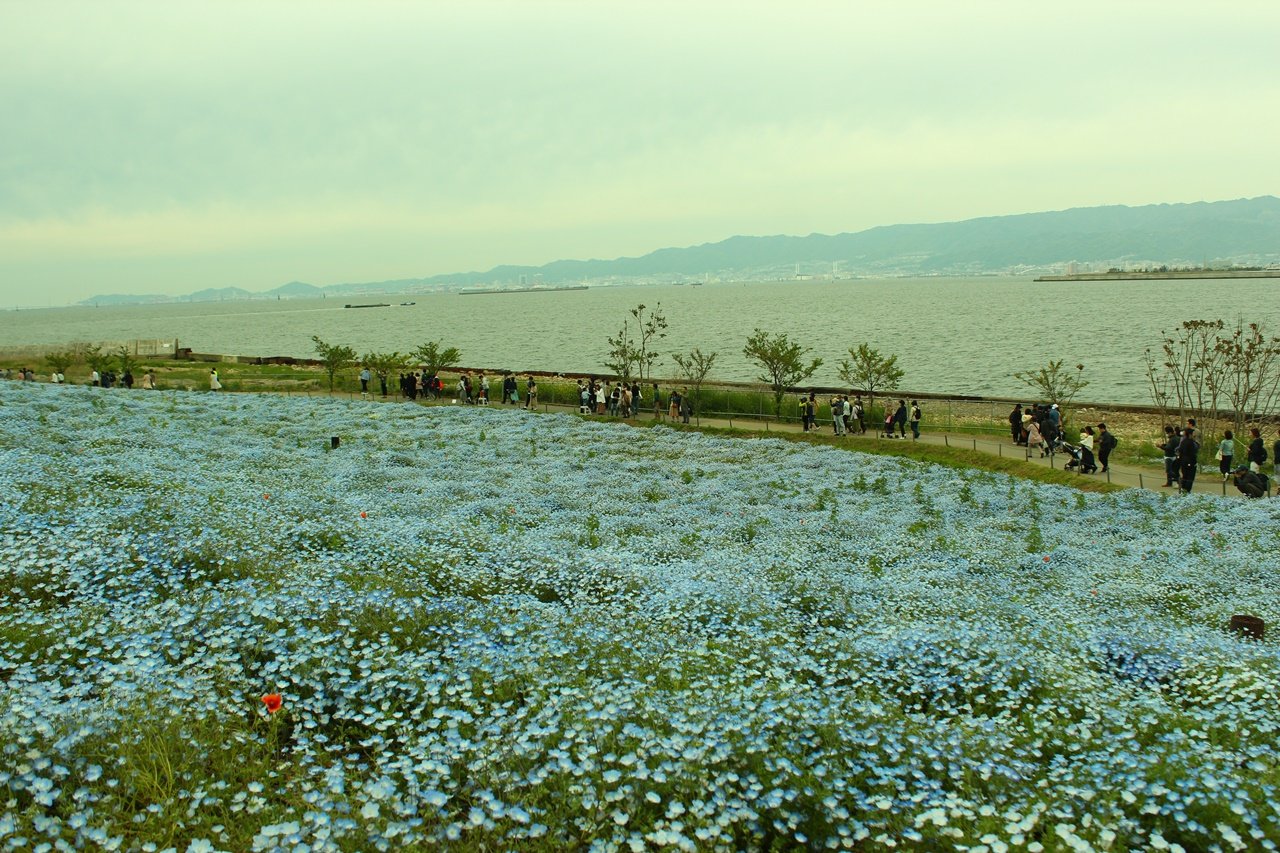 Osaka Maishima Seaside Park is located just in front of Osaka Bay and the annual Nemophila Harmony festival takes place near the seaside zone, with one million Baby Blue-Eyes Flowers blooming.
How To Get To Osaka Maishima Park?
Take the Osaka Metro Subway Chuo Line to Cosmosquare Station and catch the bus to the hotel lodge Maishima. The bus runs every 30 minutes. To avoid crowds, visiting on the weekend is better.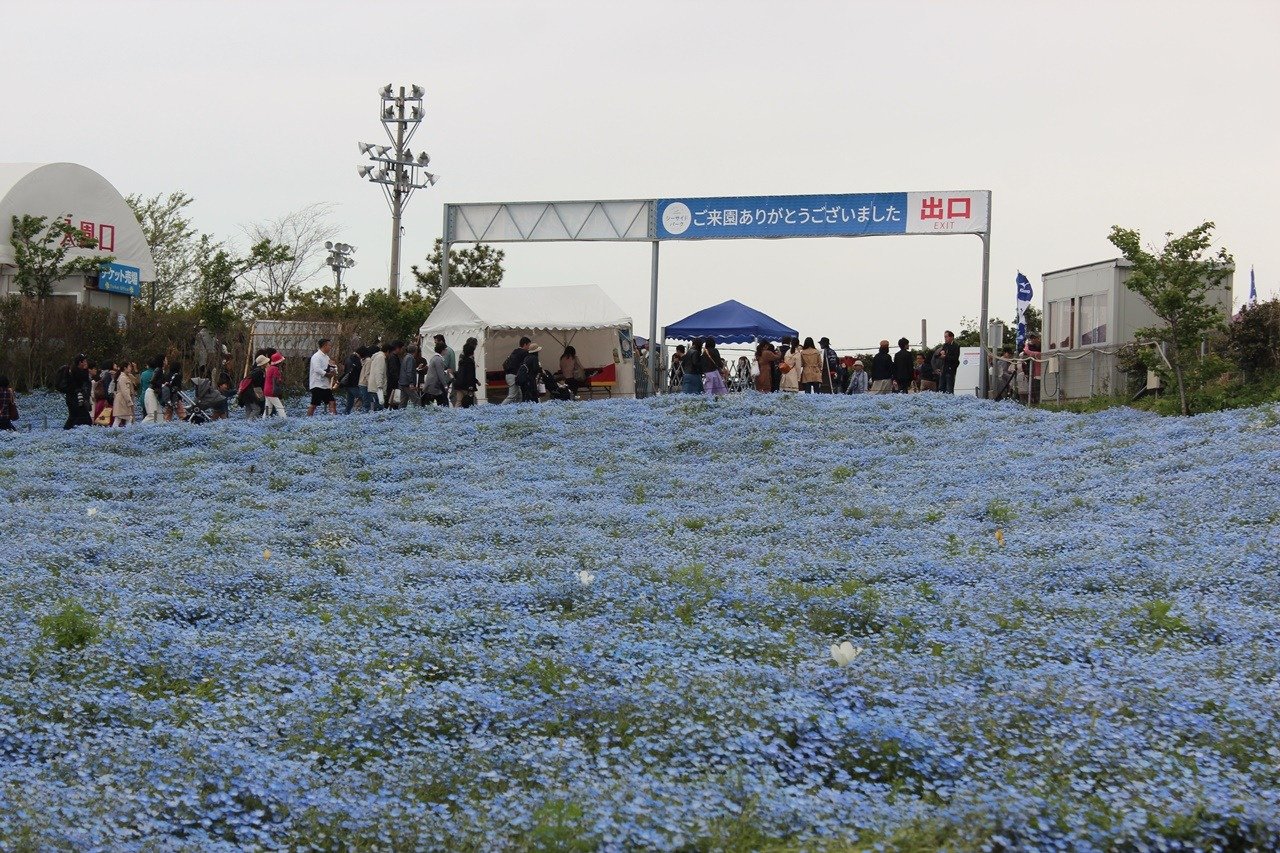 My friend and I visited the festival last year. We had to wait in line about 15 minutes before getting inside the park. We were lucky that the weather was nice, not hot but windy. Today there were a lot of visitors so it was difficult to get a good shot of ourselves.Lol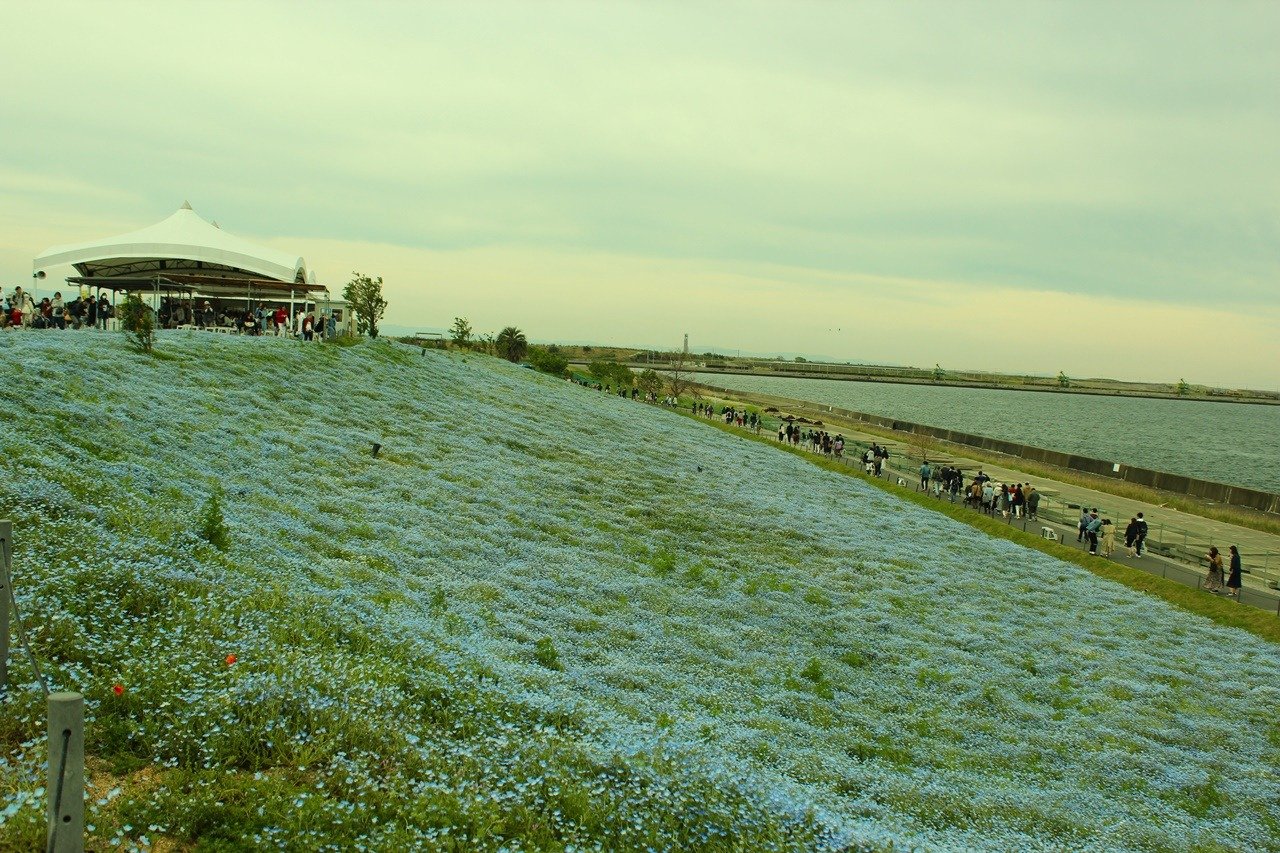 When you walk into the park you will see a magnificent blue world beside the blue sea. The view of blue flowers contrast with the vibrant tulips perfectly.
How cute are they?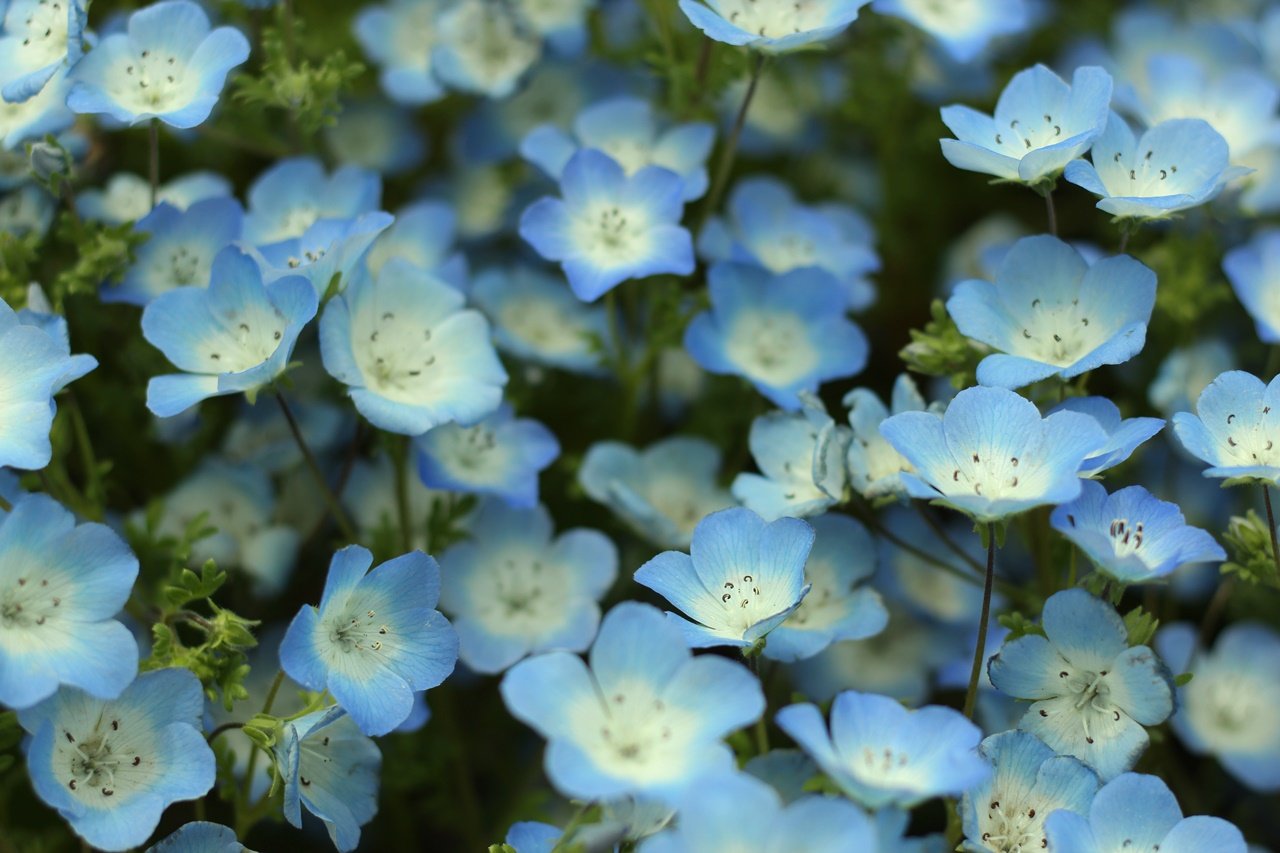 Let's get up close to the flowers. It looks like they are smiling and laughing happily. Don't you think? I felt I was getting a warm welcome from them.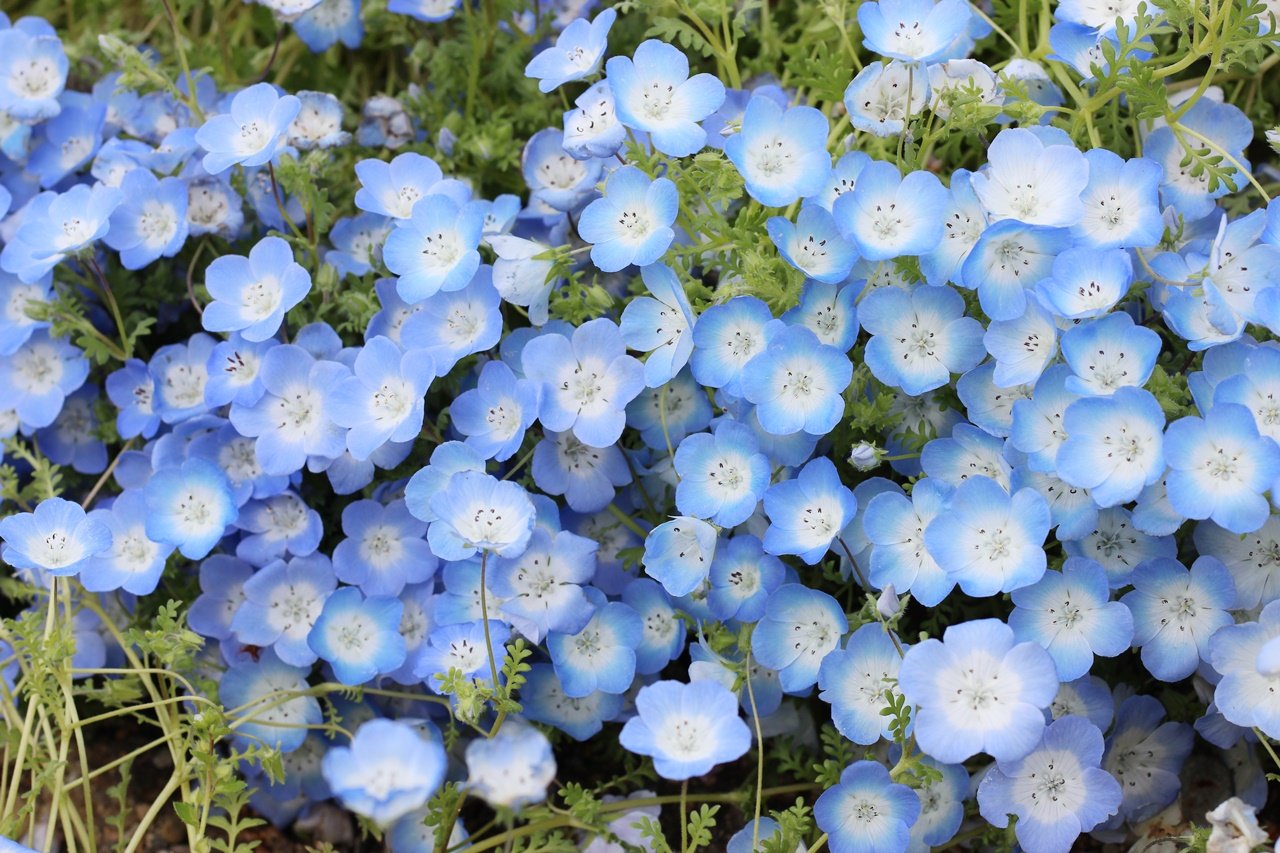 You can feel free and enjoy strolling around the park and get some great shots but it may be difficult because there are many people. Also please try the nemophila colored soft ice cream if you want.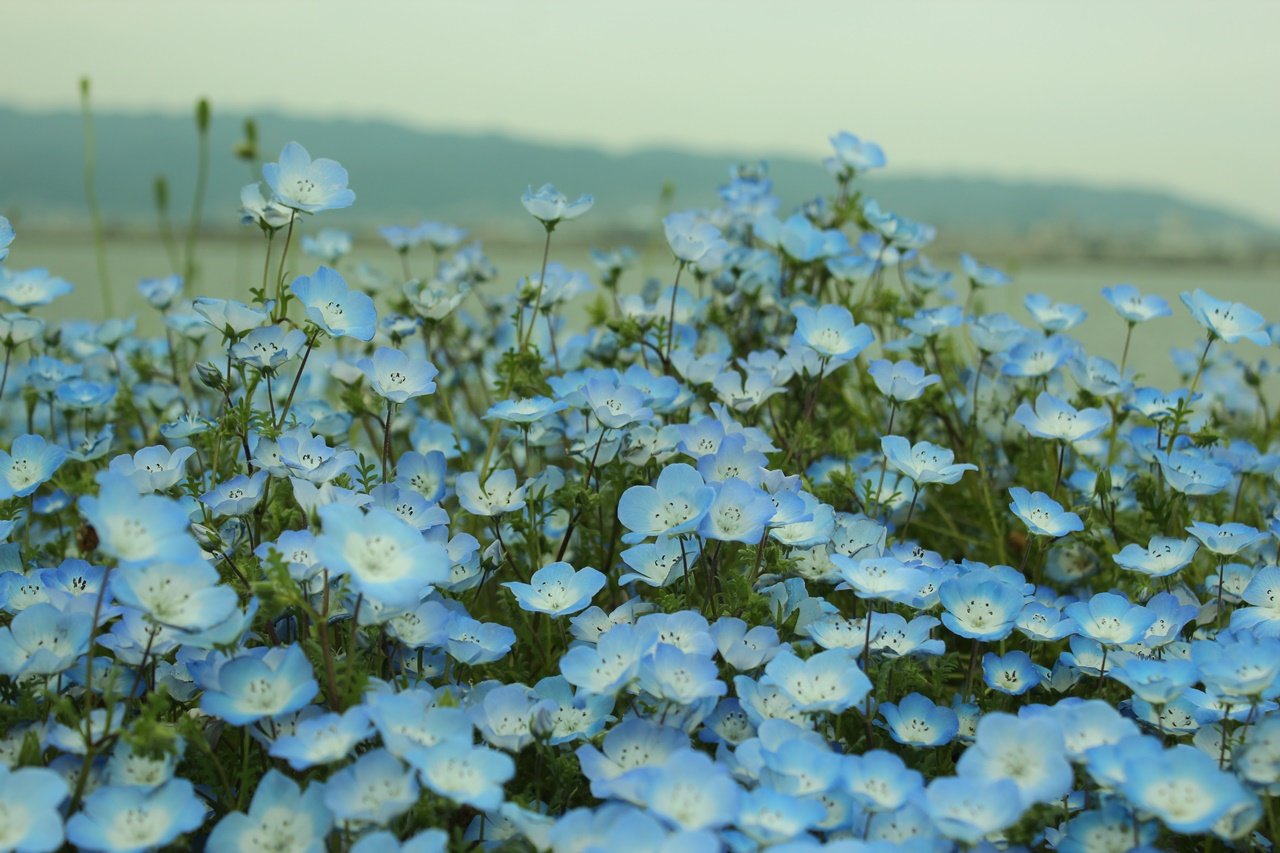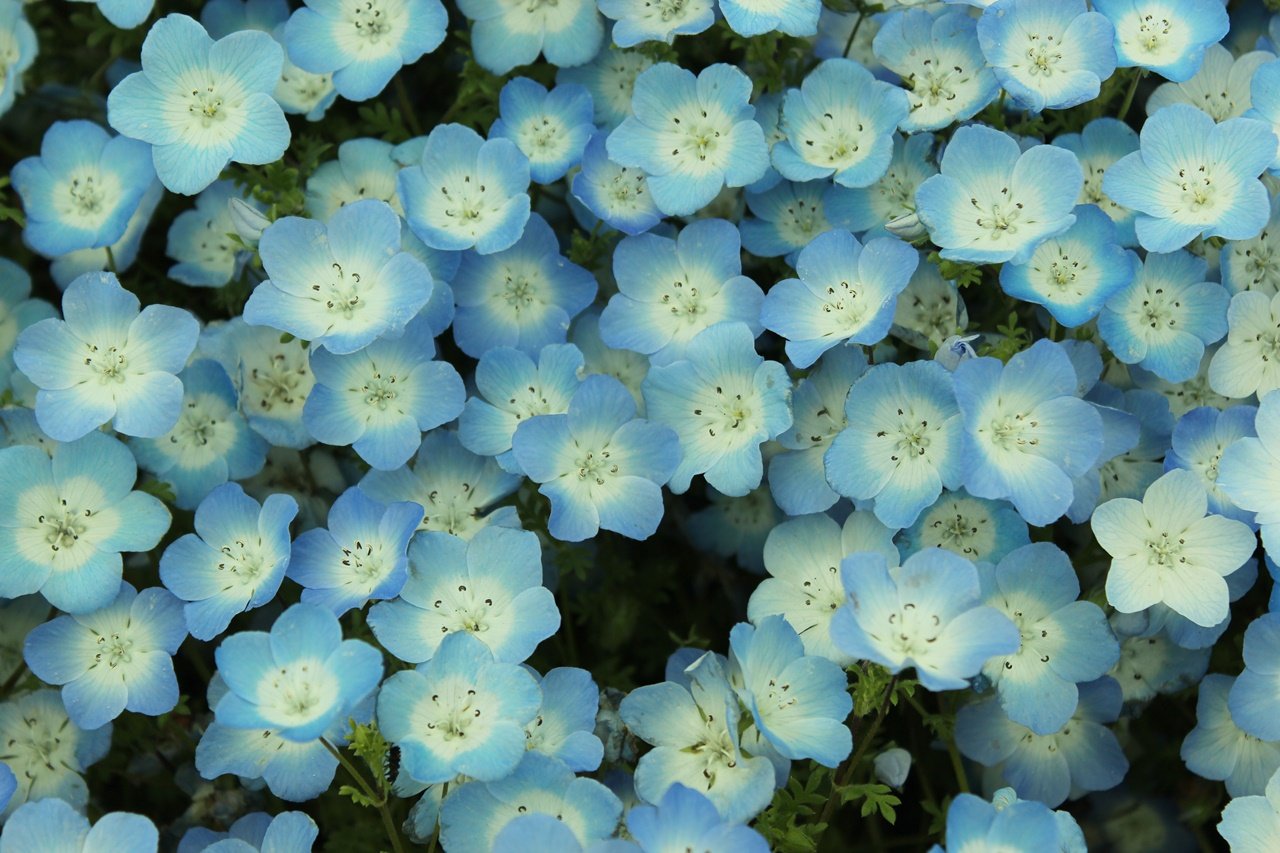 This year the festival was canceled because of the Corona Virus situation. You will be able to come to see the superb scenery next year.
Ticket cost:
Adult:1,000 JPY
Child: 500 JPY
Open around April 7 - May 10 every year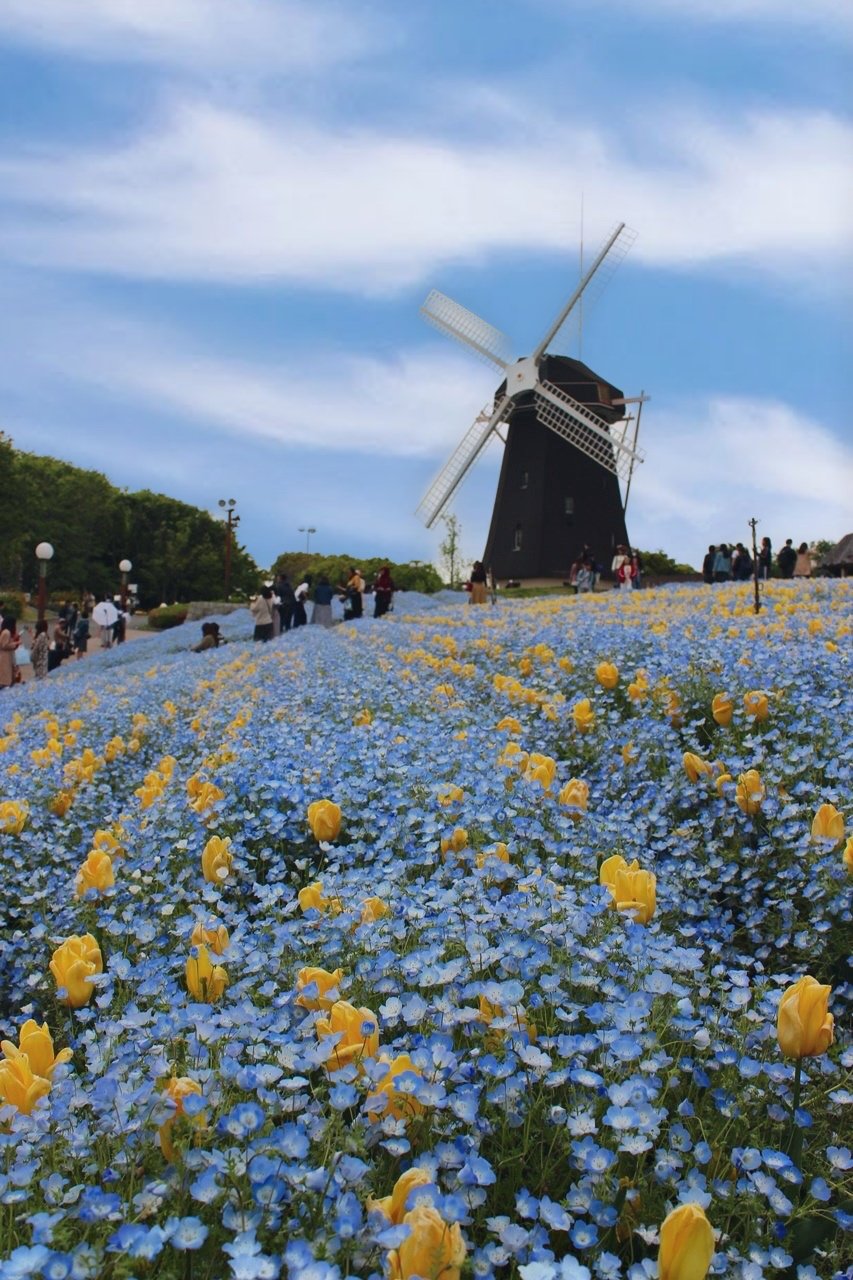 Wait a moment!
I'd like to show you another beautiful park like Osaka Maishima park. It is called Tsurumi Ryoguchi park, a local public park where everyone can do activities together such as jogging, picnicking, or relaxing.
The garden in the Tsurumi Ryoguchi Park is based on a concept of international gardens, making you feel like you're traveling around the world. The most popular garden is called Windmill Hill. It is a landmark of this park, and they change the garden around it each season.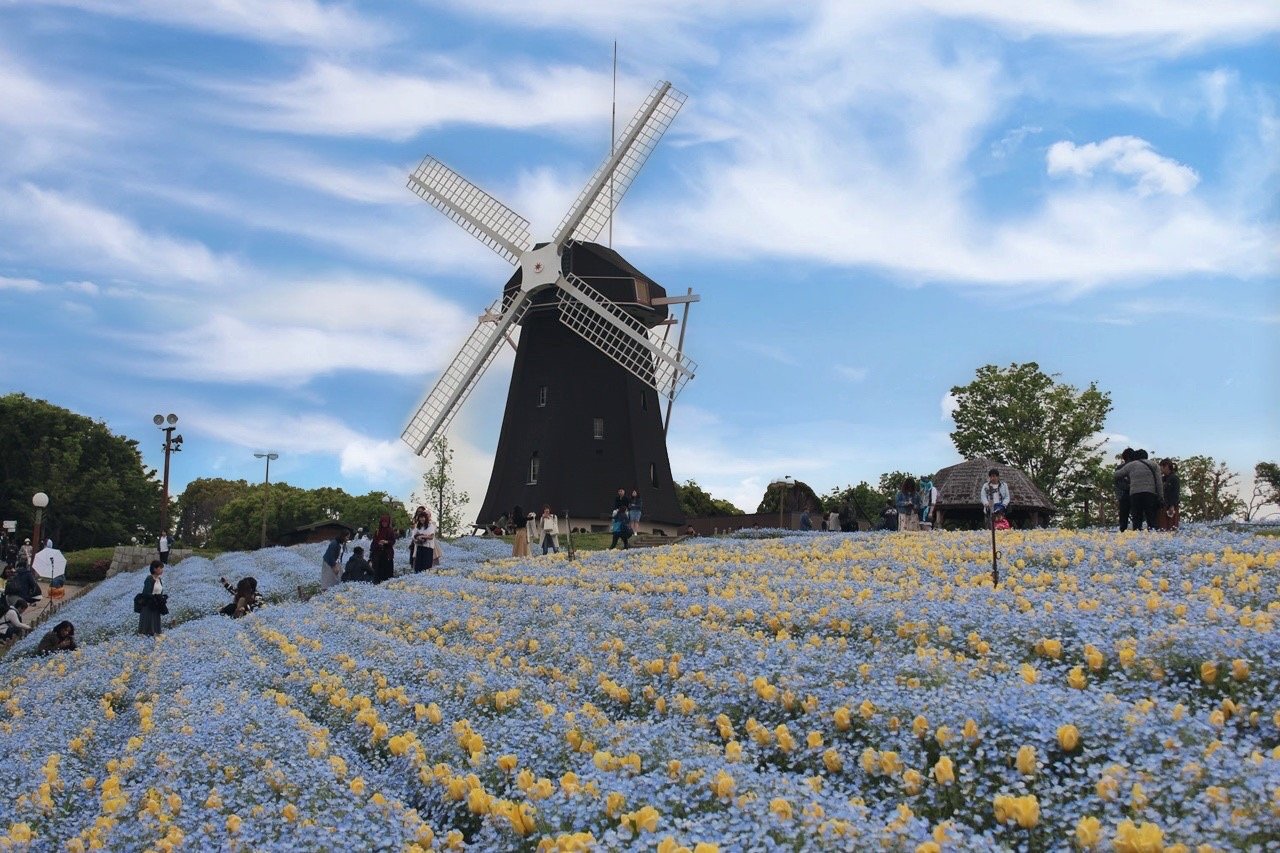 Where am I? Holland?
No, I'm still in Japan but I feel I'm not.Lol
This zone is not big but I feel satisfied walking around.
There is not an entrance fee, and you can come here anytime.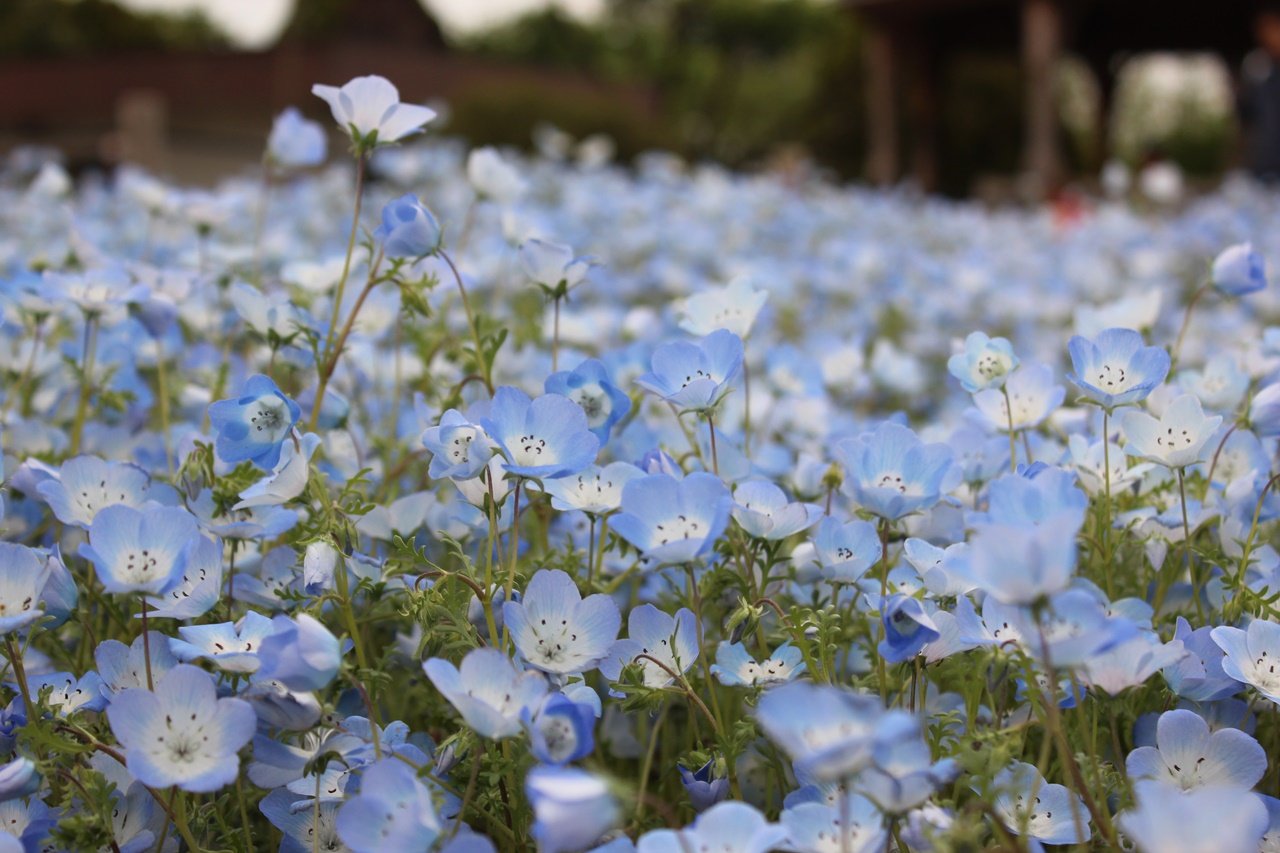 How To Get To Tsurumi Ryokuchi Park?
Take the Osaka Metro Subway Nagahoribashi Line to Tsurumi Ryoguchi Park Station and then walk 5 minutes.
If you are a flower fan, I'm sure you will enjoy it.
Thank you for stopping by my post. If you enjoyed reading it, please upvote & follow me for more posts and photos about life in Japan and Thailand.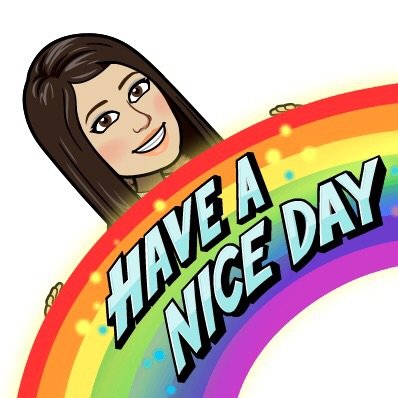 ---
View this post on TravelFeed for the best experience.