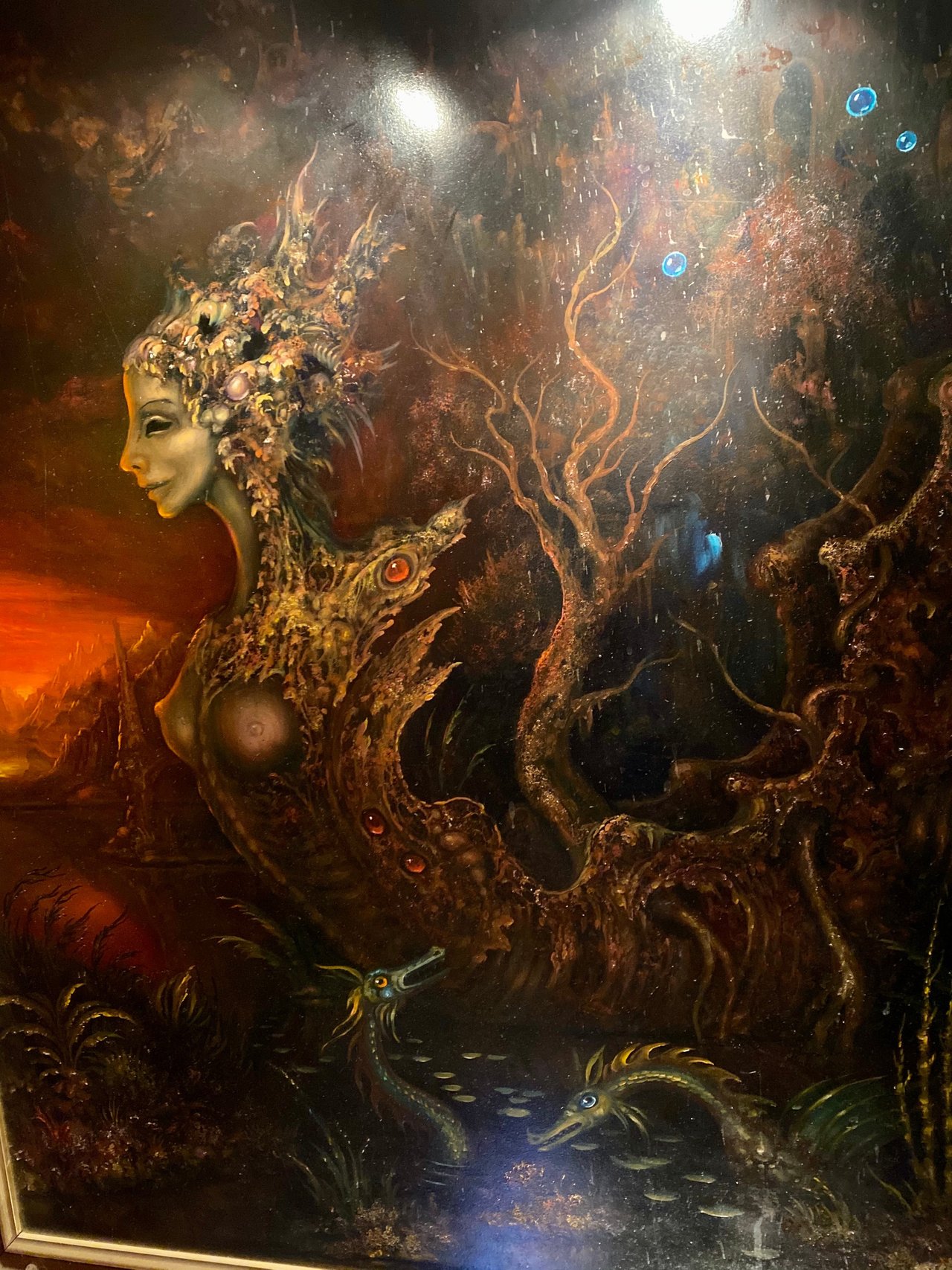 Read "The Magic Cavern of Reon Argondian, Prague" on TravelFeed.io for the best experience
---
The Czech capital Prague is the city of mystery and aesthetics. In my opinion, it's far more romantic than Paris. Among the numerous wonders of this medieval city, located on the hills around the Vltava river, I will focus on the Magic Cavern - the art gallery and the home of Reon Argondian (nee Jan Zahradnik), the Czech fantasy artist who brings us the pictures of his imaginary world Argondia since he was 17. He studied art in Italy, Switzerland and other European countries.
I visited the gallery on Wednesday, during my 1-week stay in Prague. I was lucky enough to see the city before they closed the borders. It was a rainy and windy day, but I was determined to see the place, as a friend of mine had told me much about it. The Magic Cavern is located on the green Petrin Hill, the closest underground station is **Malostranska**. This is a quiet location where one can enjoy nature, though the lively tourist streets are quite near.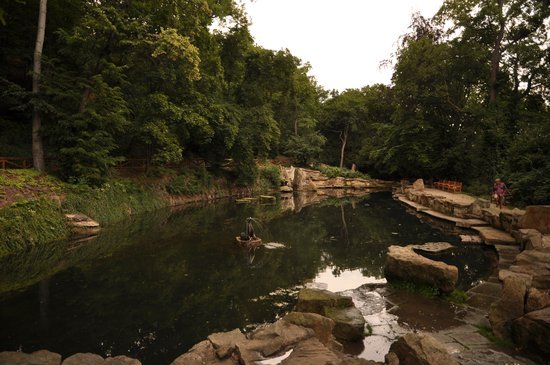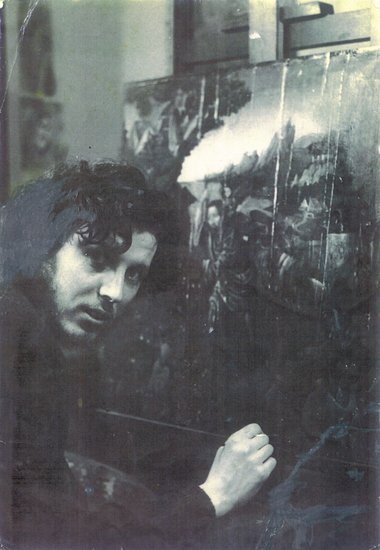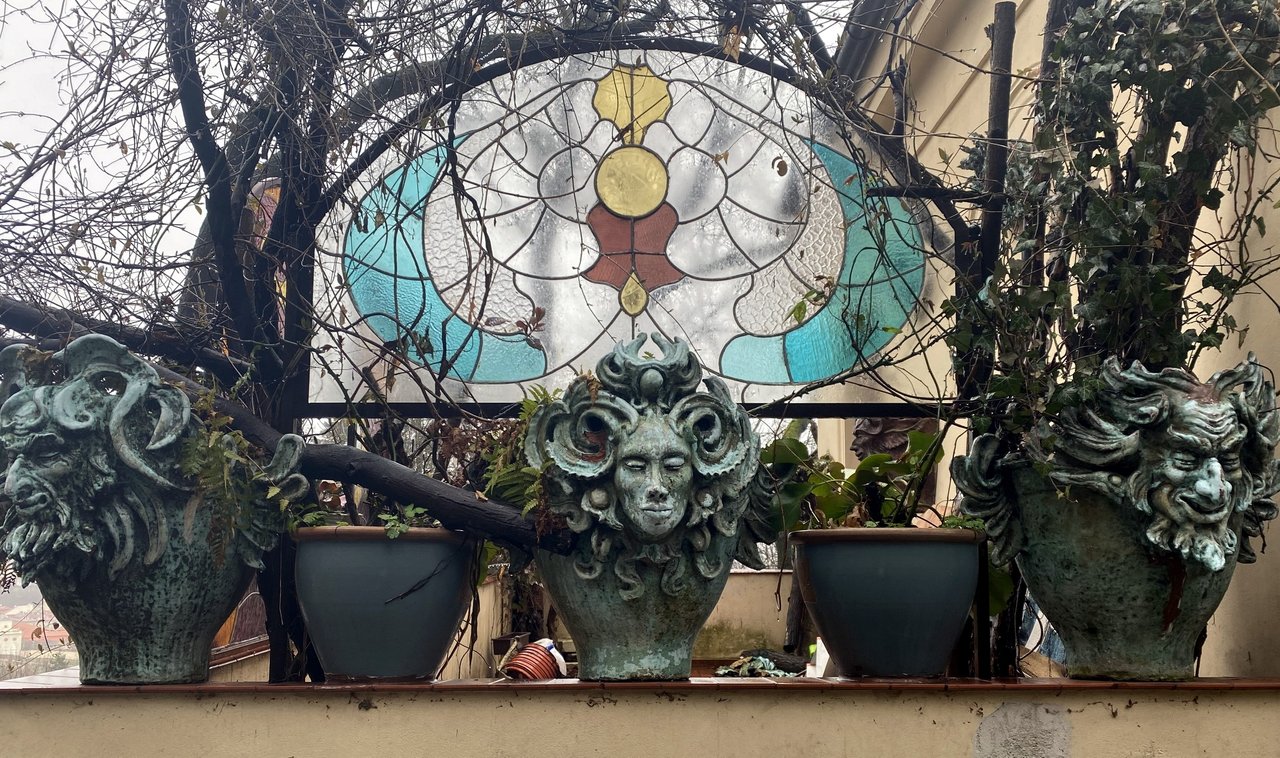 The cable-railway which goes uphill, does not work until the end of March, so I had to walk up all by myself. I don't complain, though: I love to exercise, and the nature views were pleasant to the eye despite the grizzly weather.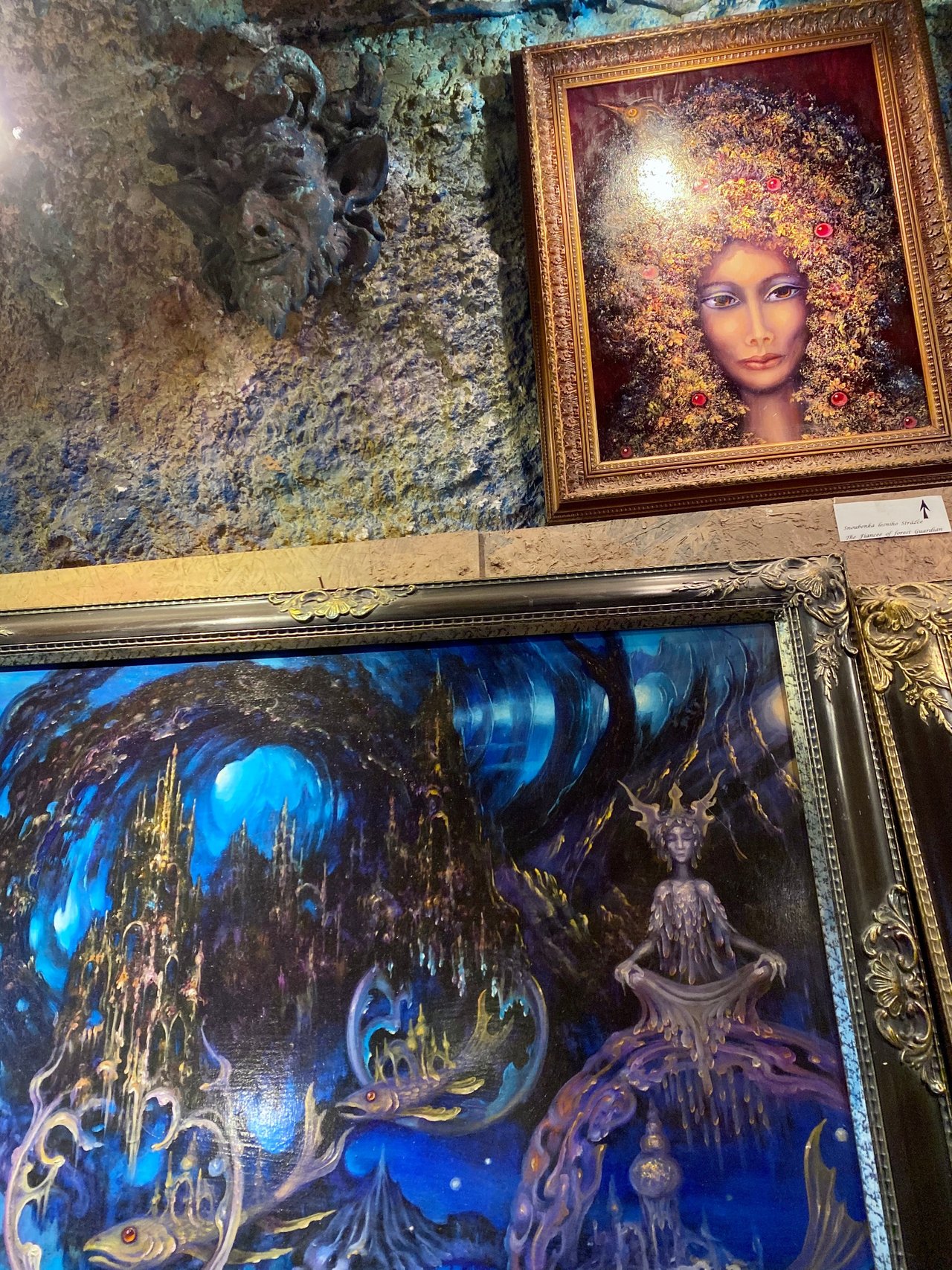 The gallery is a 3-floor house full of magical creatures that Reon summons from the depths of his imagination. Some of them made me recall the books of J.R.R. Tolkien and others - the movies by Jim Henson. It was the artist himself who opened the door. I started the visit on the second floor and instantly, I was surrounded by spirits, faeries, goblins, satyrs and other mystical creatures. The artist took efforts to make the interior look like a cave, with artificial stalactites Not all the pictures present in the room were exhibited. Some of them were stored in the niches waiting for their day to be shown to the public.
The visit costs 70 CZK (adults, cash only). Guests can take a seat to have a deeper immersion into the marvels of Argondia and enjoy either non-alcoholic beverages or hot wine. I enjoyed my visit for about an hour or so, while my host was working in his studio. It wasn't exactly a visiting day on Wednesday, but when you have violet hair, some doors open more easily. If you are a romantic type of person or you travel with kids, the Magical Cavern is a must-see.
Just near the Magical Cavern you will see the Nebozizek Restaurant, which I can praise for the magnificent view of the city from the facade window and quite delicious international and Czech cuisine.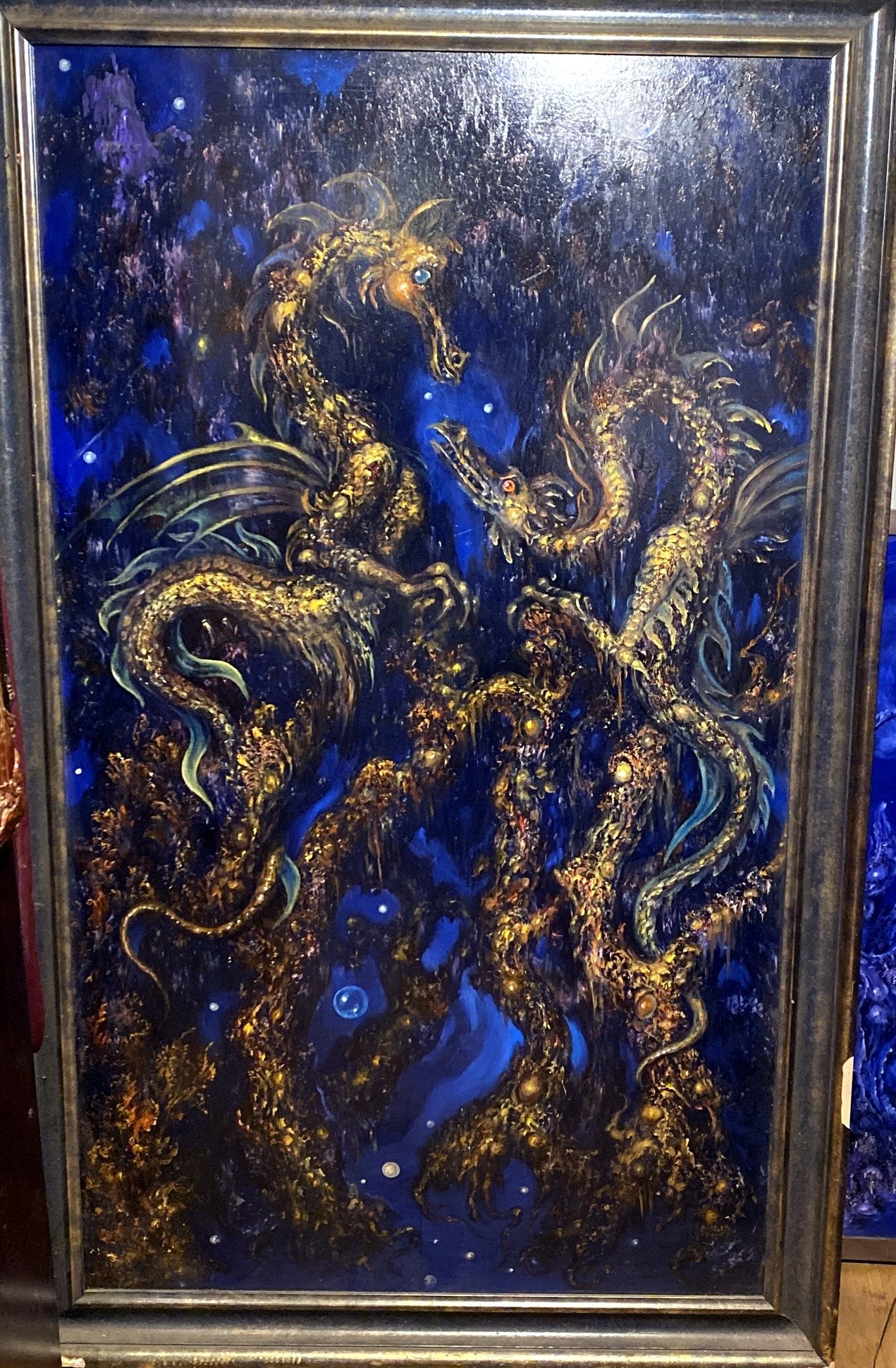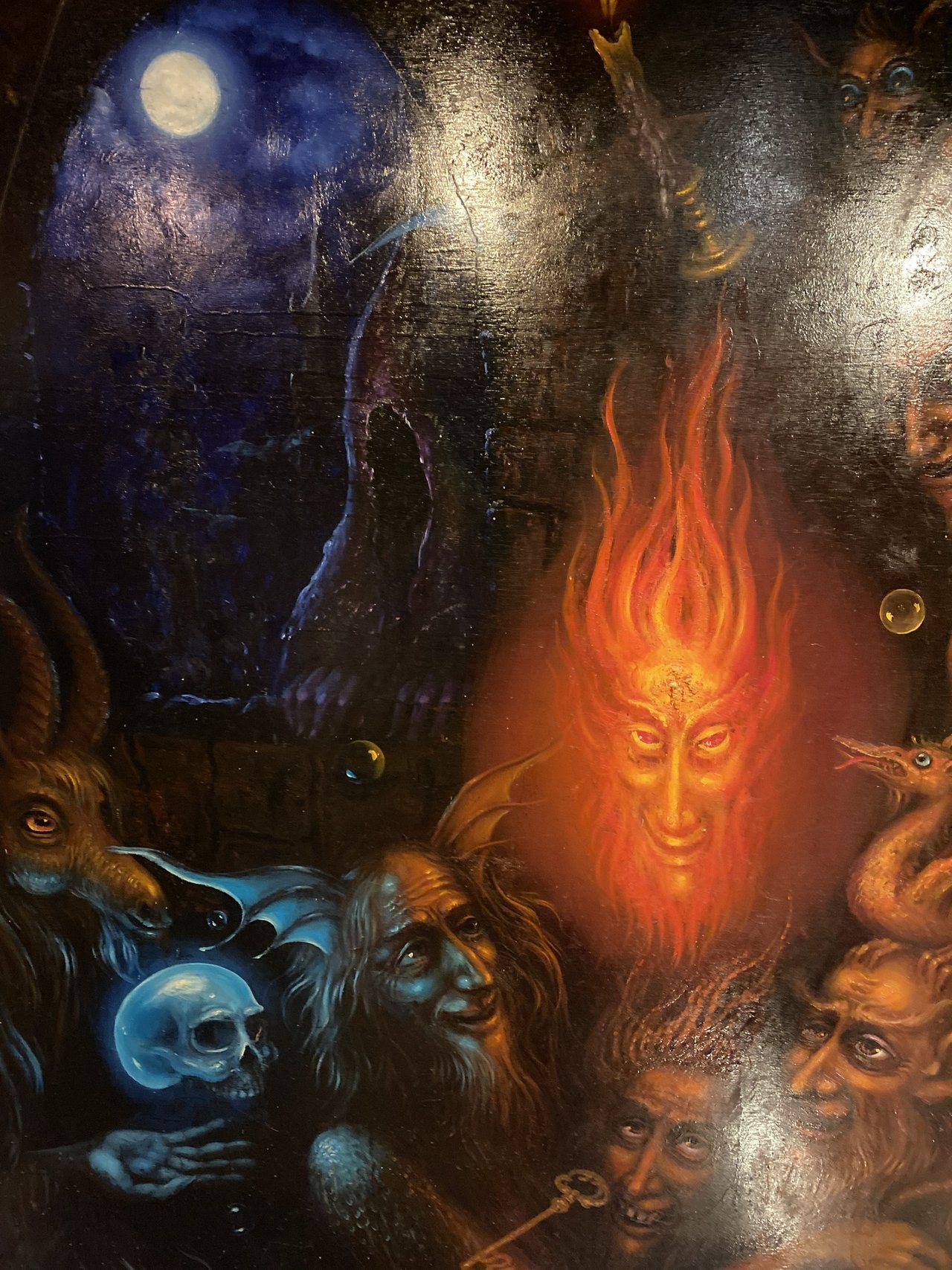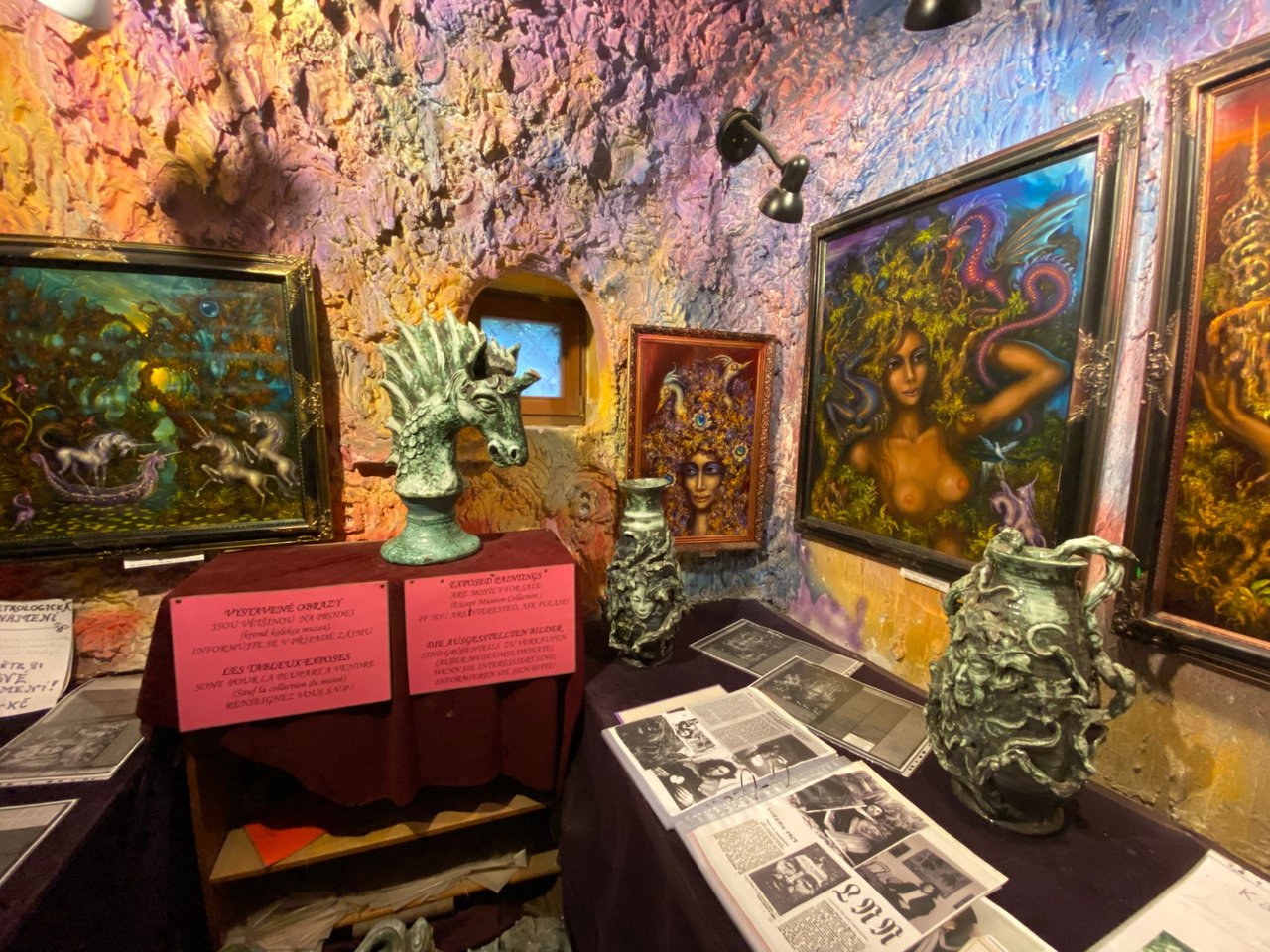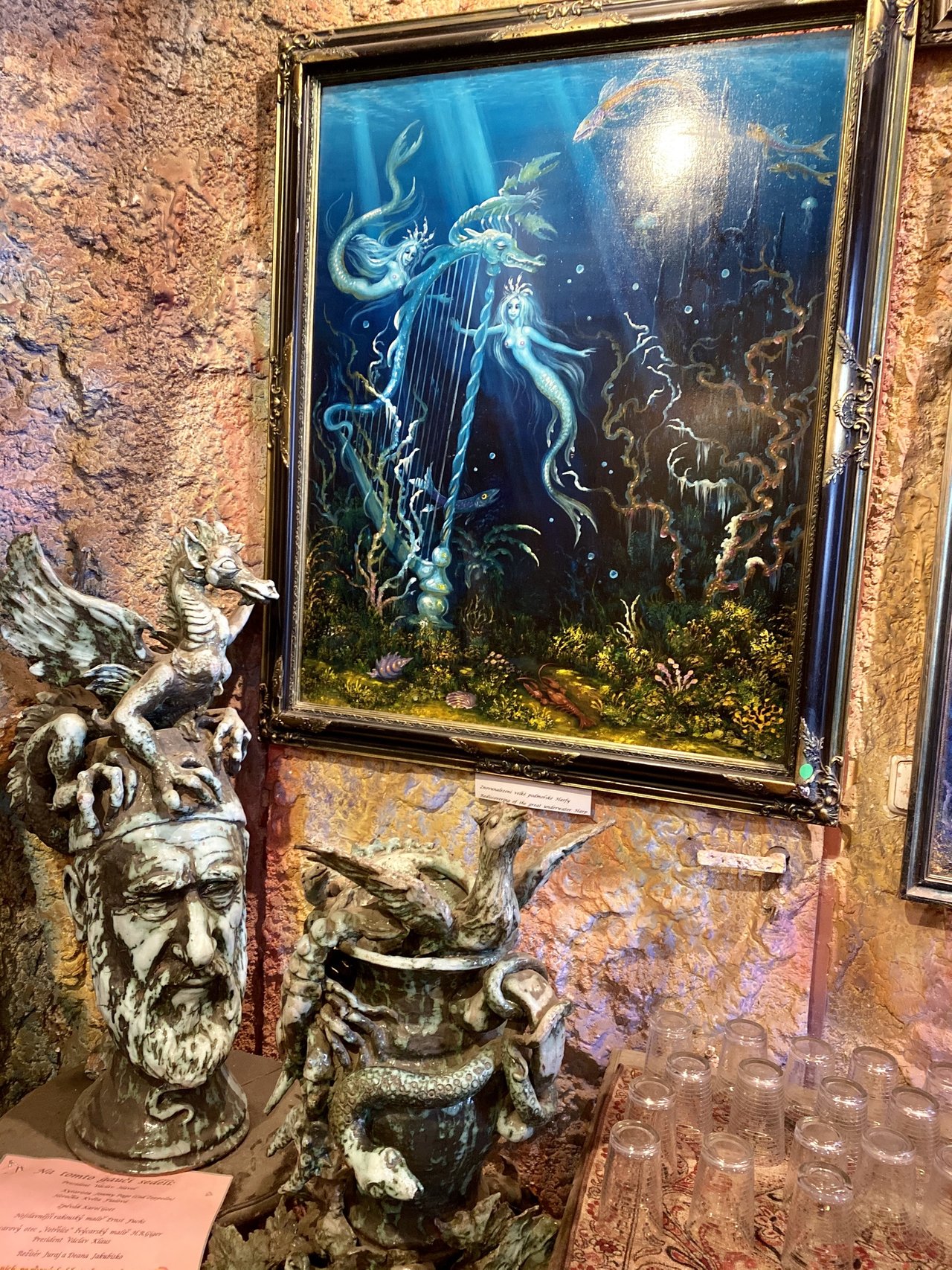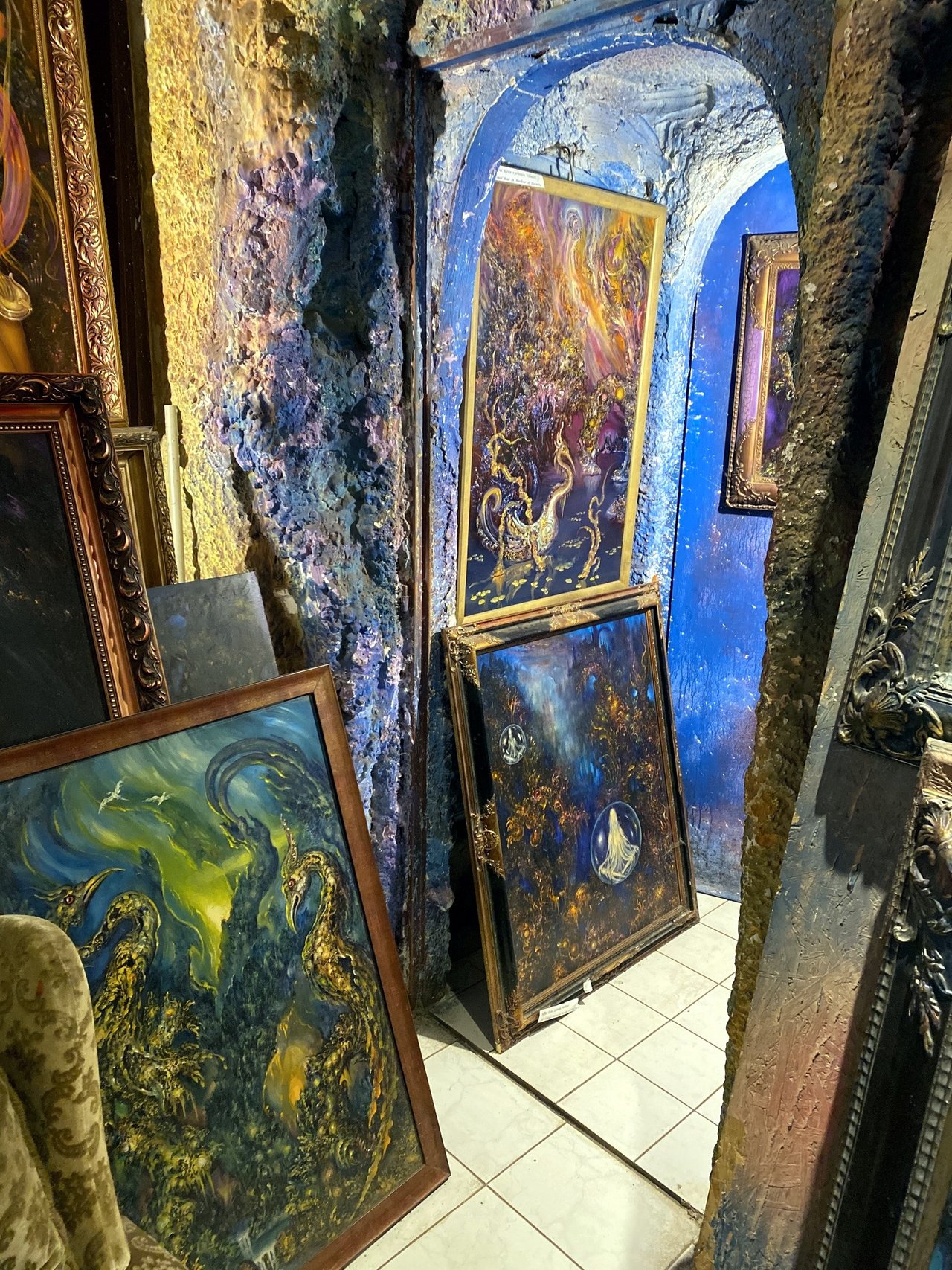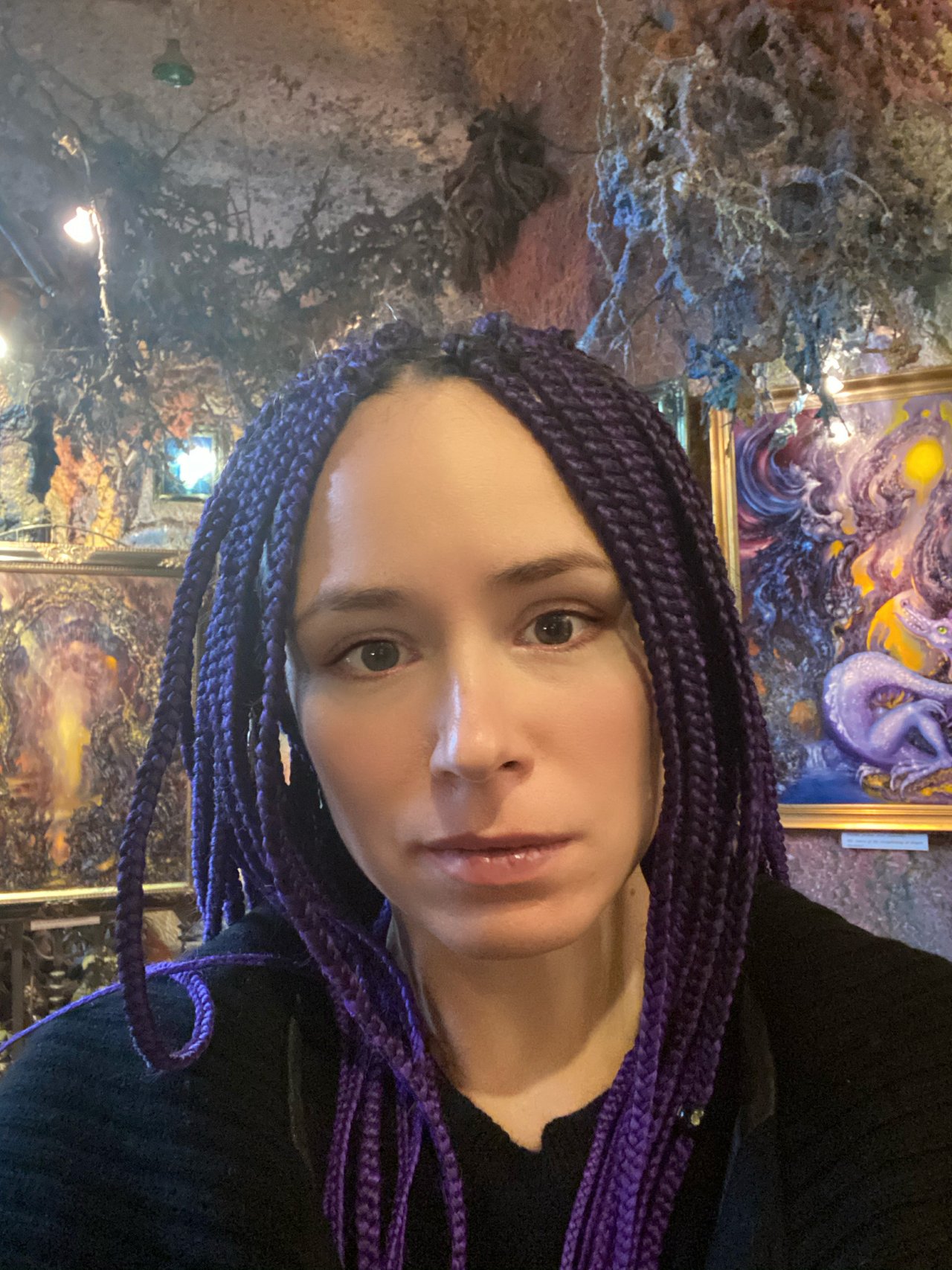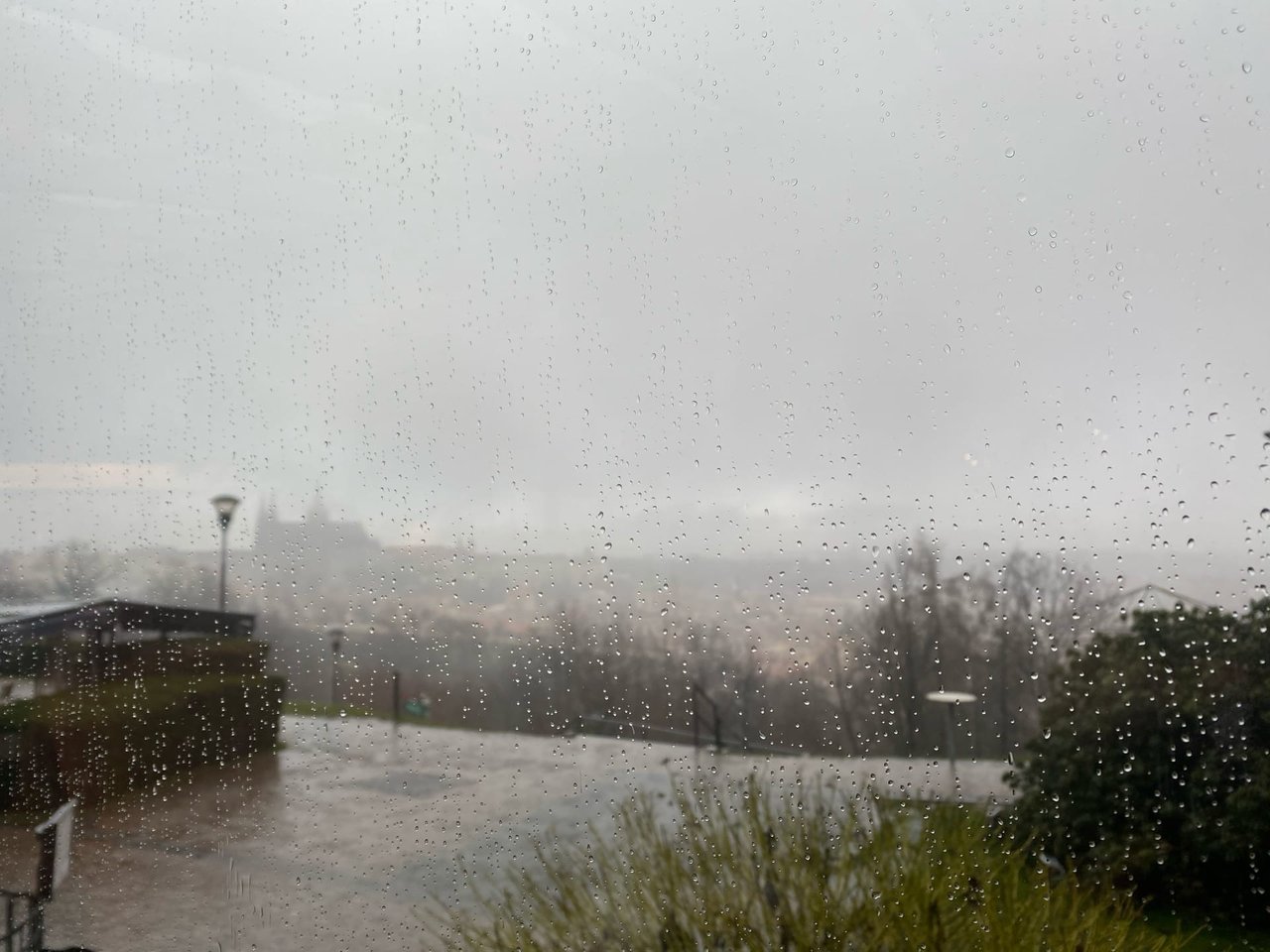 ---
View this post on TravelFeed for the best experience.