Read this post on TravelFeed.io for the best experience
---
Travel stop means the body can't go, but you can travel around the world with your eyes. The global coronavirus epidemic has put people under house arrest. The biggest way to prevent corona is social distance and staying at home. But it doesn't feel good to be at home all the time. Boredom comes. And this annoying time can be passed by seeing some awesome travel movies.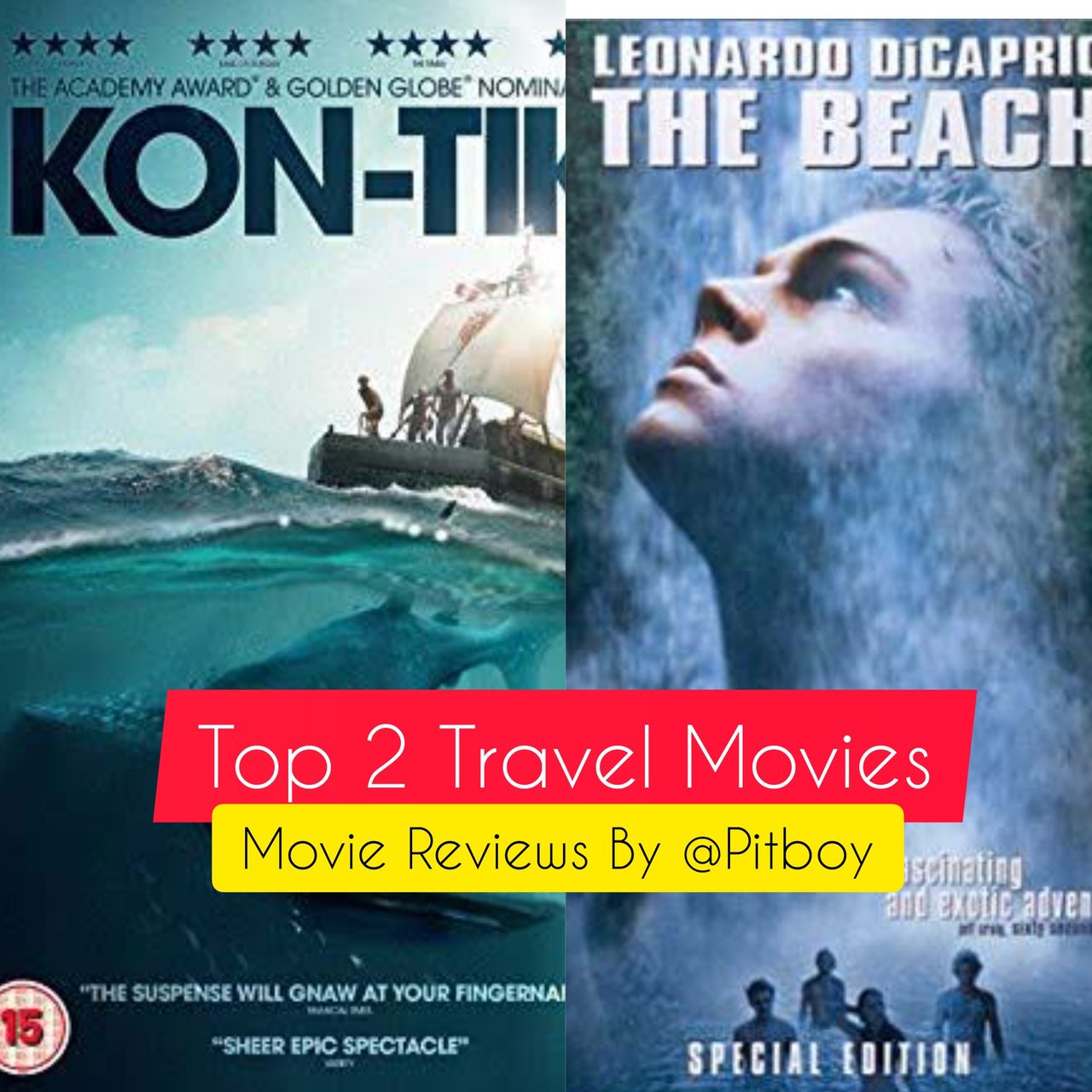 As a traveler I like to watch travel-related adventure movies. Today I am telling you about 2 movies about traveling. These movies can give you pleasure in your spare time.
Kon-Tiki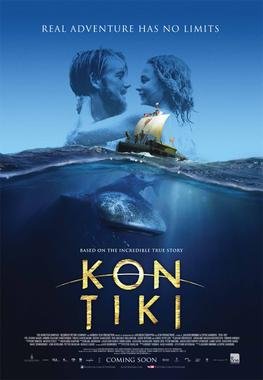 The story of the movie is based on a true story. Thor Heyerdahl was a Norwegian adventurer and ethnographer! In 1920, when Thor Heyerdahl was young, he fell into an ice lake at Norwegian larvae. And from there a fear of water entered his mind! In 1936, Thor Heardale began researching the ancestral culture of the Polynesian people on the island of Fatu Hiva, Polynesia. The people of the island believe that Tiki the Son of God brought their ancestors to this island from an island on the other side of the sea!
They believed that the wind, the waves of the sea, everything came from the east like the sun. Tiki did everything right for them.
After ten years of research on Polynesians, Thor Heyerdahl found a previous connection to Polynesia with the Americans. In December 1946, Thor wanted to prove his theory to anthropologists in Brooklyn, New York. But American anthropologists never believed it. According to them, Polynesian incesters were Asian, and claimed even all school children know that. Thor, however, believes that Polynesians first left South America because he had lived on the Polynesian island, Fitu Hiba for ten years and had done research on the population there.
According to the Anesthesiologists, Tiki took people from east to west, but anthropologists thought it could not happen because at that time they did not have a boat to travel about 4,300 miles across the Pacific Ocean! Thor Heyerdahl believed they had a raft! About 1500 years ago, they sailed from Peru to Polynesia, traveling 4,300 miles across the Pacific Ocean in a raft made of tree trunks.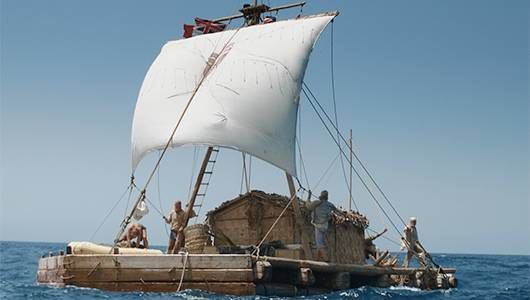 Anthropologists have never wanted to believe Thor's theory, and to prove it, Thor himself wants to sail from Peru to Polynesia, traveling 4,300 miles across the Pacific Ocean. Thor builds a raft and names it according to the Polynesian God of Polynesian ancestors "Kon-Tiki"! He made a raft out of nine balsa trees and jute ropes to cross the Pacific Ocean. He also built a small cabin using bamboo on the raft. However, he did not use any iron to make the raft.
In 1948 he set out with five friends, a radio, a small life inflatable boat, and some food. 101 days of sea travel in the Pacific Ocean! On average 42.5 miles per day! The voyage was only to prove that one can cross the Pacific Ocean on a wooden raft! And the citizens of French Polynesia on the continent of Oceania are not Asian but South American!
Was Thor able to cross the Pacific Ocean on that raft? Did all his friends survive? Why didn't Thor go to save him after a friend fell into the sea? And what happened to the raft in the end?
That's all! If I tell you everything, then where is the adventure?
I saw the movie in 2013 after it was released in 2012. Since then, this movie has taken place on the list of my favorite movies!
Kon-Tiki
2012 ‧ Adventure/ Biography/Drama
Director: Joachim Rønning and Espen Sandberg
IMDb: 7.1, Rotten Tomatoes: 81%
The Beach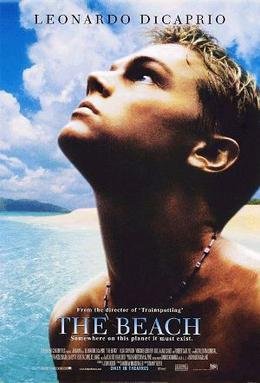 Photo Source: Wikipedia
Older people often say that nowadays boys and girls have no tension, no roots, no responsibility. They spend their lives rootlessness.
Those who have seen the movie The Beach starring Leonardo DiCaprio may agree with this. That's exactly what Leo played as a boy, but that's not the case today. That was in 2000. If you go to match today's Leo with Leo at that time, you will be shocked!
What exactly is this movie? It can be called an adventure movie, it can be called a dark comedy, it can also be called a satire.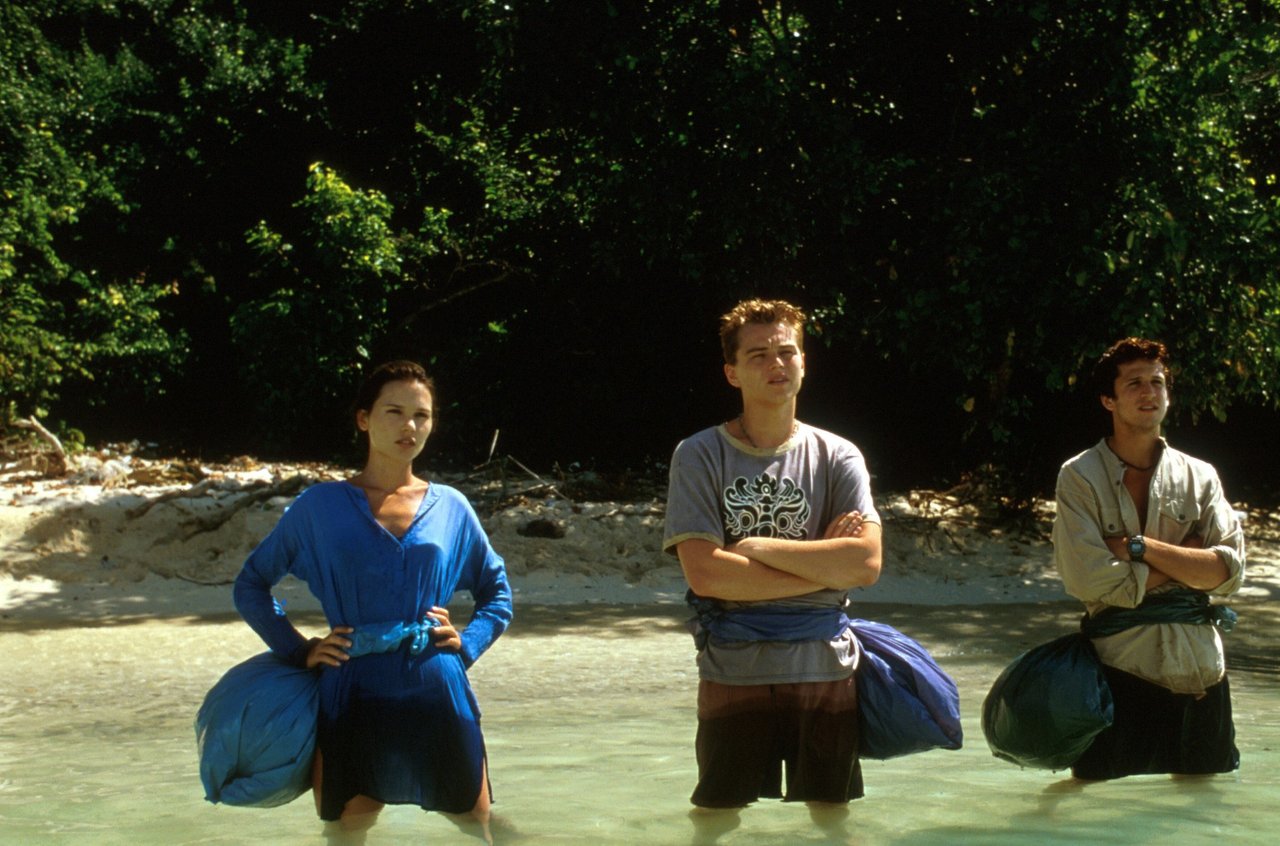 Photo Source: Rolling Stone
Richard (Leo) is a backpacker. That means he agrees to go anywhere with a back-pack on his shoulder, where he doesn't mind crying at night, he doesn't mind eating whatever he gets. The only objection is to spend more money than necessary. He goes through life without any restrictions, in fact the purpose is different. He wants to find something that will give meaning to his life, which will force him to anchor somewhere in the middle of the boundless sea. When he arrives in Thailand, he meets two other vagabond backpackers.
They invite him to visit a mysterious magical island, where everything goes differently.
Is that magical island called The Beach real? Or just a gossip made in the face of man? Or is it just another name for frustration? What's in it? If you want to know, you have to go to The Beach with Richard.
The Beach
2012 ‧ Adventure/ Drama
Director: Danny Boyle
IMDb: 6.7, Rotten Tomatoes: 20%
Here's the list of some other movies/documentary which you may enjoy a lot.
Himalaya
Bicycle Diary
Meru
Valley Uprising
The Great Outdoors
Free Solo
The Dawn Wall
Mountain
Losing Sight of Shore
8 Below
Touching the void
the wildest dream
the dawn wall
into twin galaxy
Losing sight of shore
the endurance
the freeman
180 degree south
the man who skied down Everest
Cerro Torre
K2 The Killer Summit (Documentary)
Neelakasham Pachakadal Chuvanna Bhoomi (NPCB)
the motorcycle girl
Seven Years in Tibet
Blended
blood road
127 hours
cliff hanger
vertical limit
into the wild
Tracks
You can check out all of my movie reviews in this tag #PitboyMovies

Truly speaking, I am not a writer. But I tried my best to express what I think. As I told you already, never give up. And I'm not giving up! Hit the upvote button, and reblog if possible. It will inspire me to write more blogs.

Who am I?
I am Marwan Aka @Pitboy from Bangladesh, the land of beauty. I am a Social media advertiser, a traveler, a Youtuber and, trying to be a good person.
My social links -
Facebook - https://www.facebook.com/shourav.ahmed
DTube Channel - https://d.tube/c/pitboy100
3Speak - https://3speak.online/user/pitboy
Youtube (Bangla Channel) - https://www.youtube.com/c/howtobhai
Hive - https://hive.blog/@pitboy
Steemit - https://steemit.com/@pitboy
My Website - Air Info BD
---
View this post on TravelFeed for the best experience.