Come back from Nikli Haor of Kishoreganj district in a very small budget from Dhaka with one day in hand. Boating in the double clear water of Haor, village like an island in the middle of the water, small water forest like Ratargul, eating fresh fish of Haor .. all in all an ideal place for a day trip. Crowds of people in popular tourist places now have to survive, in which case these infamous haors of Kishoreganj district will give you a beautiful day to wander in solitude like yourself. If you wish, you can rent a big boat and stay in the boat at night. At the end of the monsoon, now is the best time to visit Haor.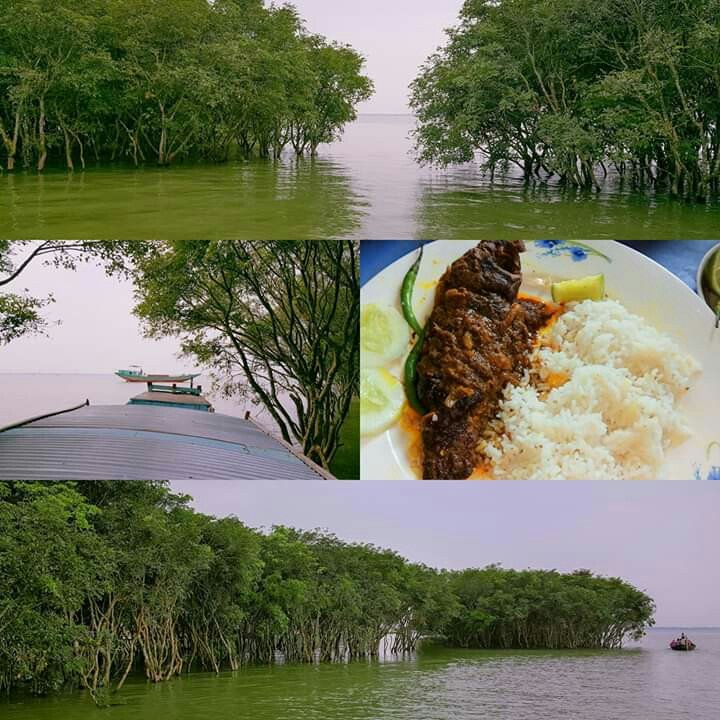 (If you are interested to see more pictures you can see this album: http://bit.ly/2yhbvts)
---
Getting there: By train or bus from Dhaka to Kishoreganj city - Nikli in front of Kishoreganj station by CNG - Boat hire from Ghat to Howrah.
** One day plan: If you get on the Egarosindhu train from Kamalapur at 8.15 am, you will get off at Kishoreganj at 11 am. One hour from the station to Nikli Haor cng. Where cng will drop, you will find some hotels next door of fair quality. After lunch with fresh fish from Haor, you will get on the boat from the ghat at a bargain price. After visiting Haore, you will return to the ghat in the middle of the evening. From Nikli to Kishoreganj return to Dhaka by night bus.
** Cost: 165 rupees for Dhaka to Kishoreganj train / 200 rupees for bus fare, 100 rupees per person for CNG from Kishoreganj, 1000 rupees for boat fare from Nikli Ghat for the whole day.
** Caution: I learned from many comments in the post, the place is not safe at night. So it is better not to stay in the boat at night if it is not a big group.
Be careful not to leave indestructible polybags, plastic bottles or even a shell of chocolate with you wherever you go in haors, rivers, hills, seas.