Read this post on TravelFeed.io for the best experience
---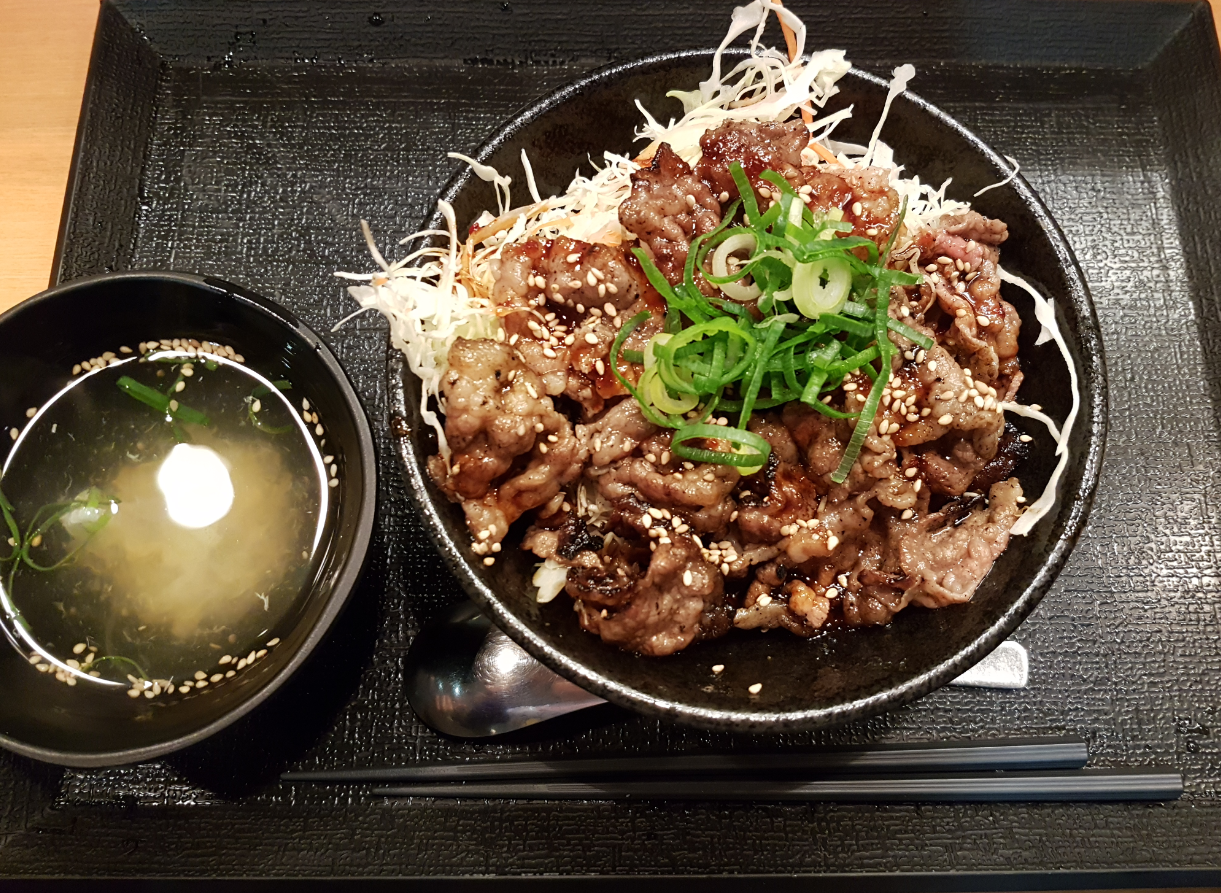 ---
Hey Hive/Steemit!
So if you didn't catch the last couple of posts, we're currently on a brand new journey in Osaka! It was quite a spontaneous trip since there was a super promotion on Philippine Airlines and we decided to just go for it during our mid-semester break back in Feb 2017! This was also the first Valentines' trip we took together!
So last week, we started our first day in Osaka exploring the famous Dotonbori area, tried Ichiran ramen for the first time, and finally managed to get a decent pic with Glico man! We'd been here before very briefly during our trip back in Dec 2015 but didn't have much time to really explore it so I'm glad we finally did!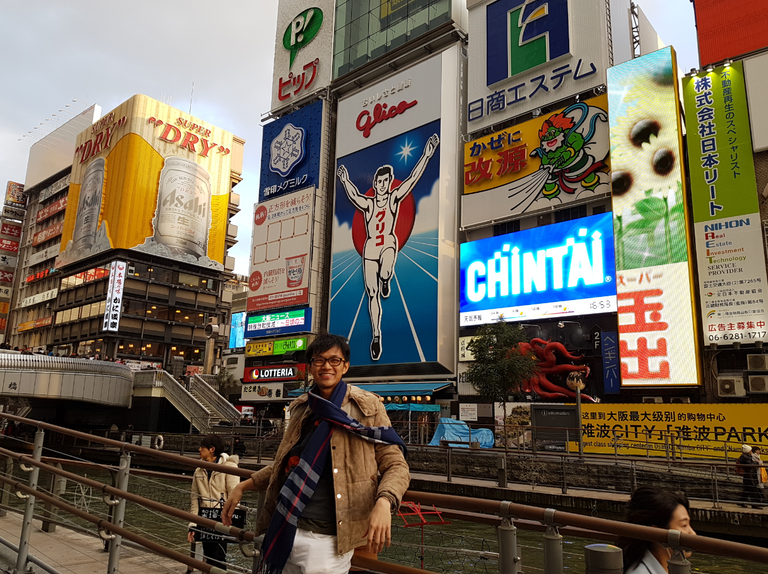 Anyway, I had to cut the post a little short last week since it was getting long but I teased about our delicious dinner, which remains to be one of the best grilled meat rice bowls I've ever had to this day! Here we go!
18 Feb 2017. Thursday.
After taking a nice scenic stroll enjoying the sunset at Dotonbori, we were getting quite hungry. We saw quite a queue for this grilled meat rice bowl shop and the smell was so overpowering we decided to queue up for it.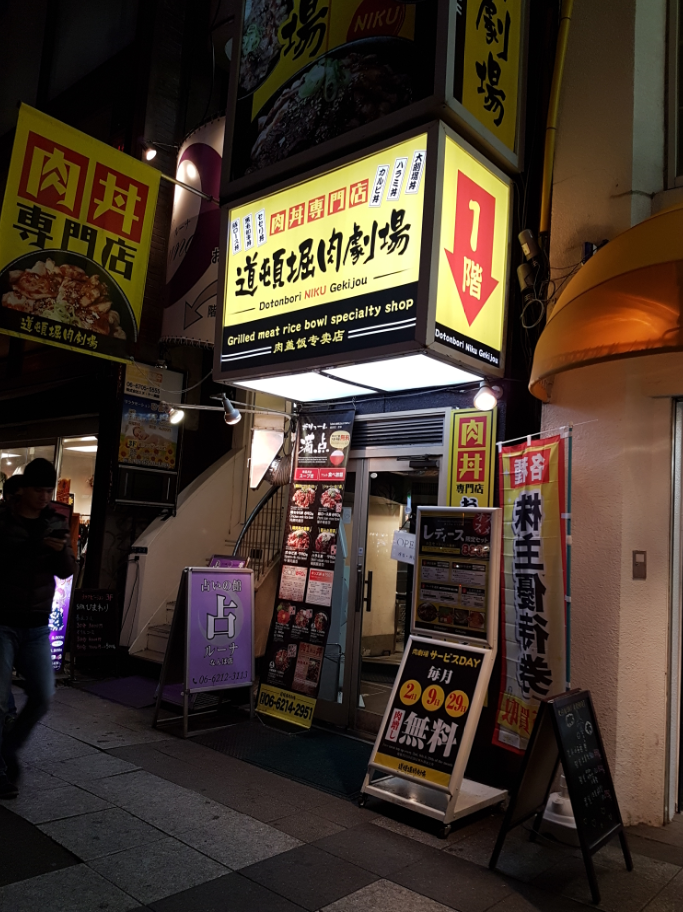 We didn't think it would take so long since we were only 2 people, but we ended up waiting about 40 minutes! Turns out the restaurant itself is very small and only has about 8 seats or so, hence the queue. By the time we sat down we were practically starving.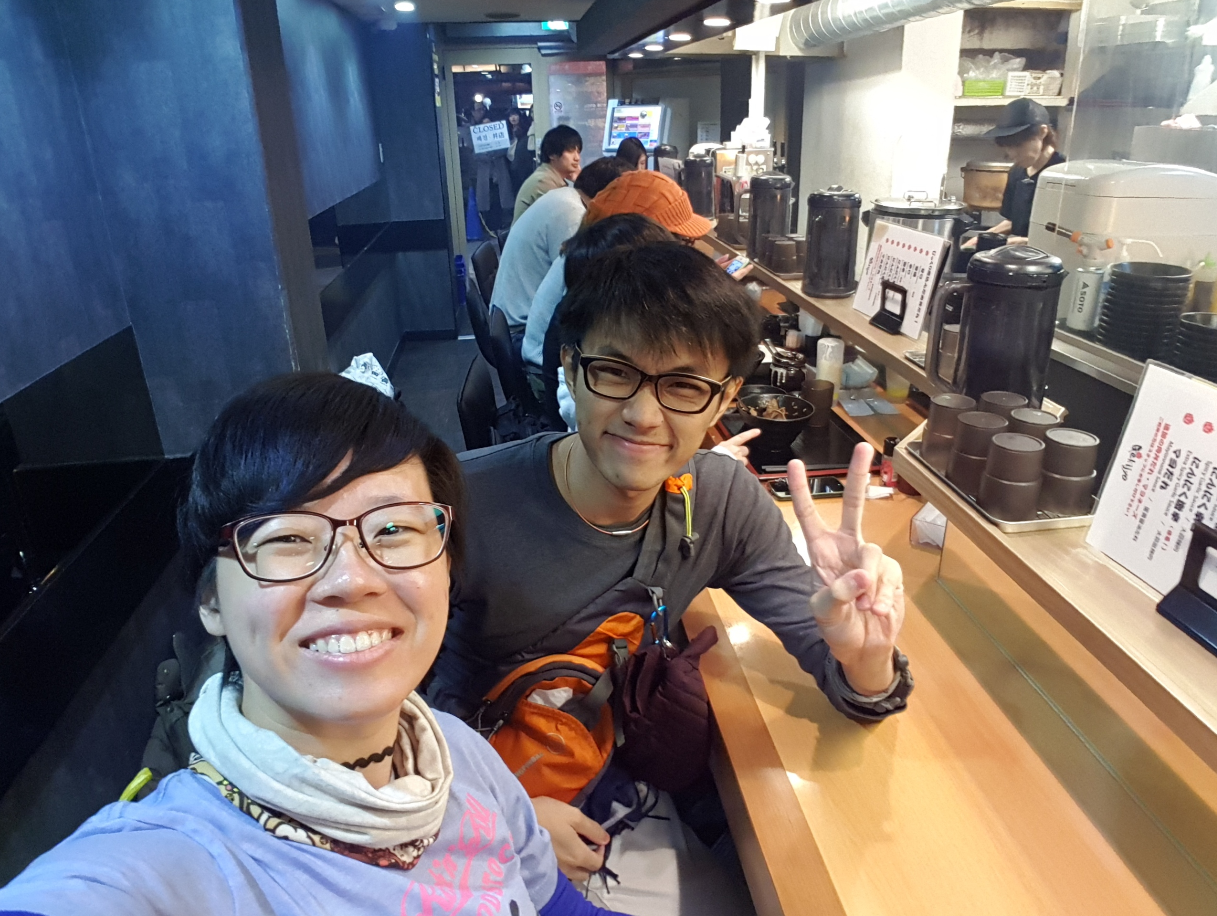 Unfortunately I don't remember what the menu was like, but I'm pretty sure it was something like this: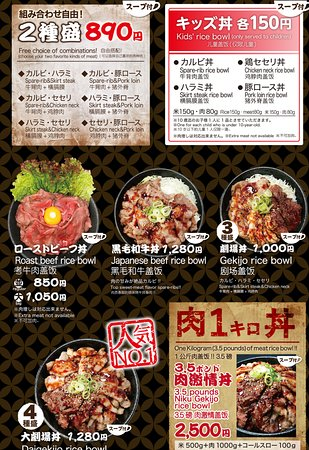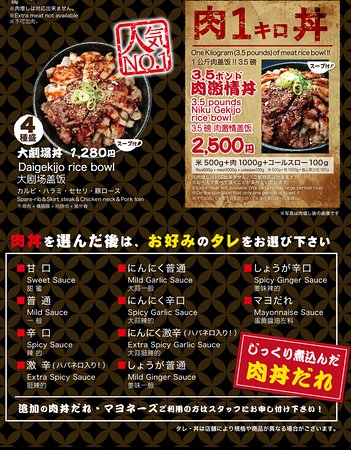 Source: Trip Advisor
We probably bought their signature item. And another 15 minutes later, our food finally arrived! I think mine was the daigekijo rice bowl: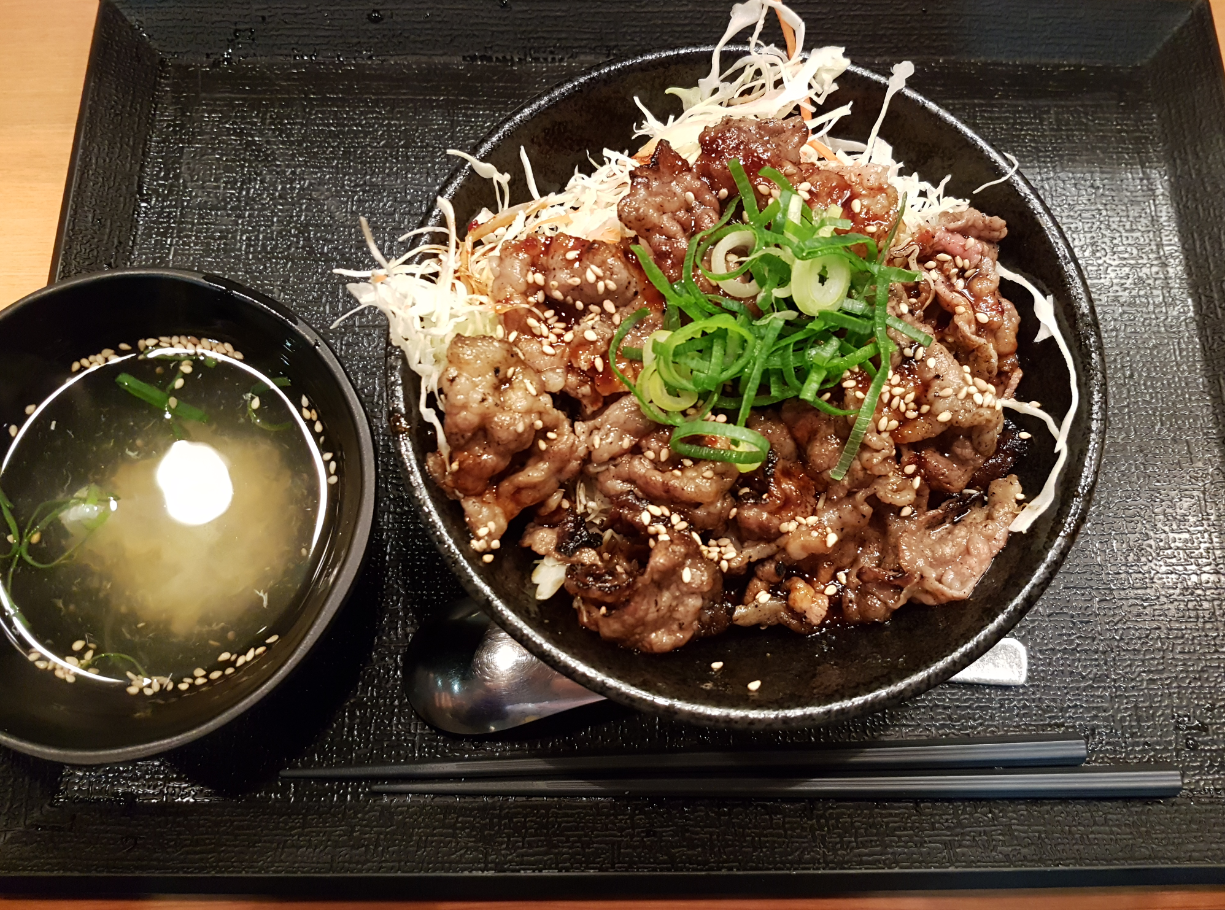 And I can't remember what Sean's was but it looked absolutely delicious!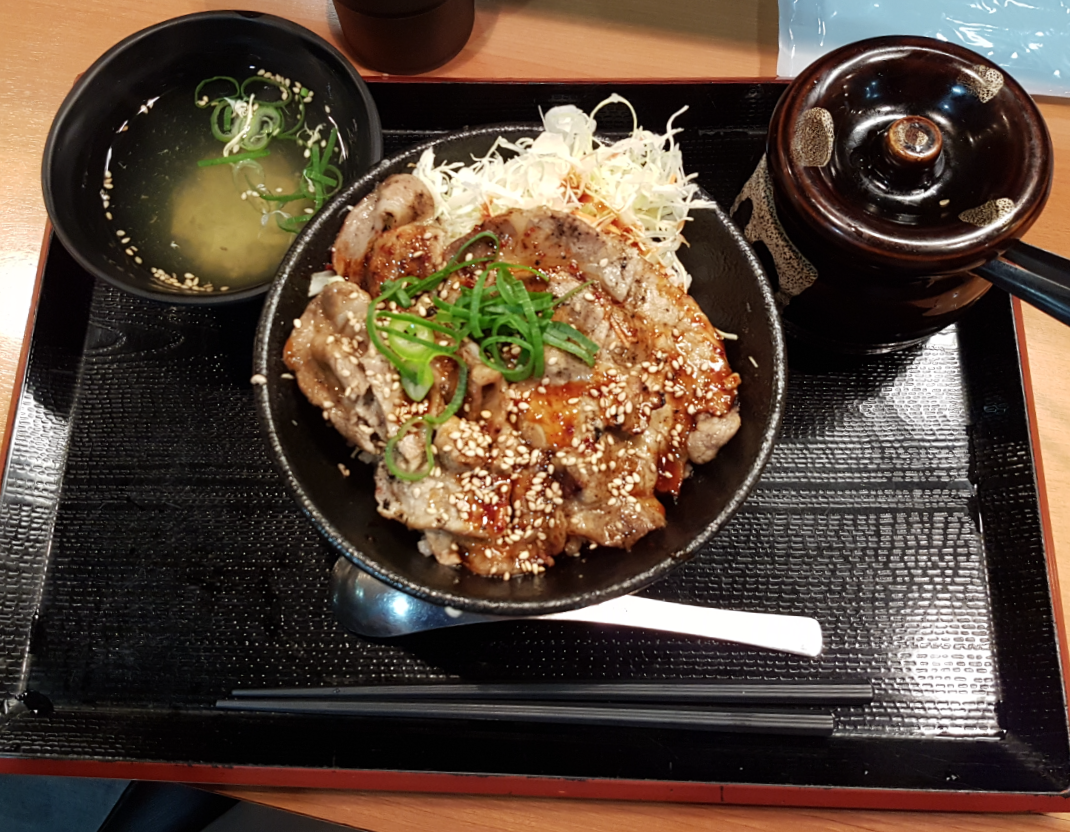 Our mouths were watering and we were so excited to dig in we ate immediately after this photo was taken.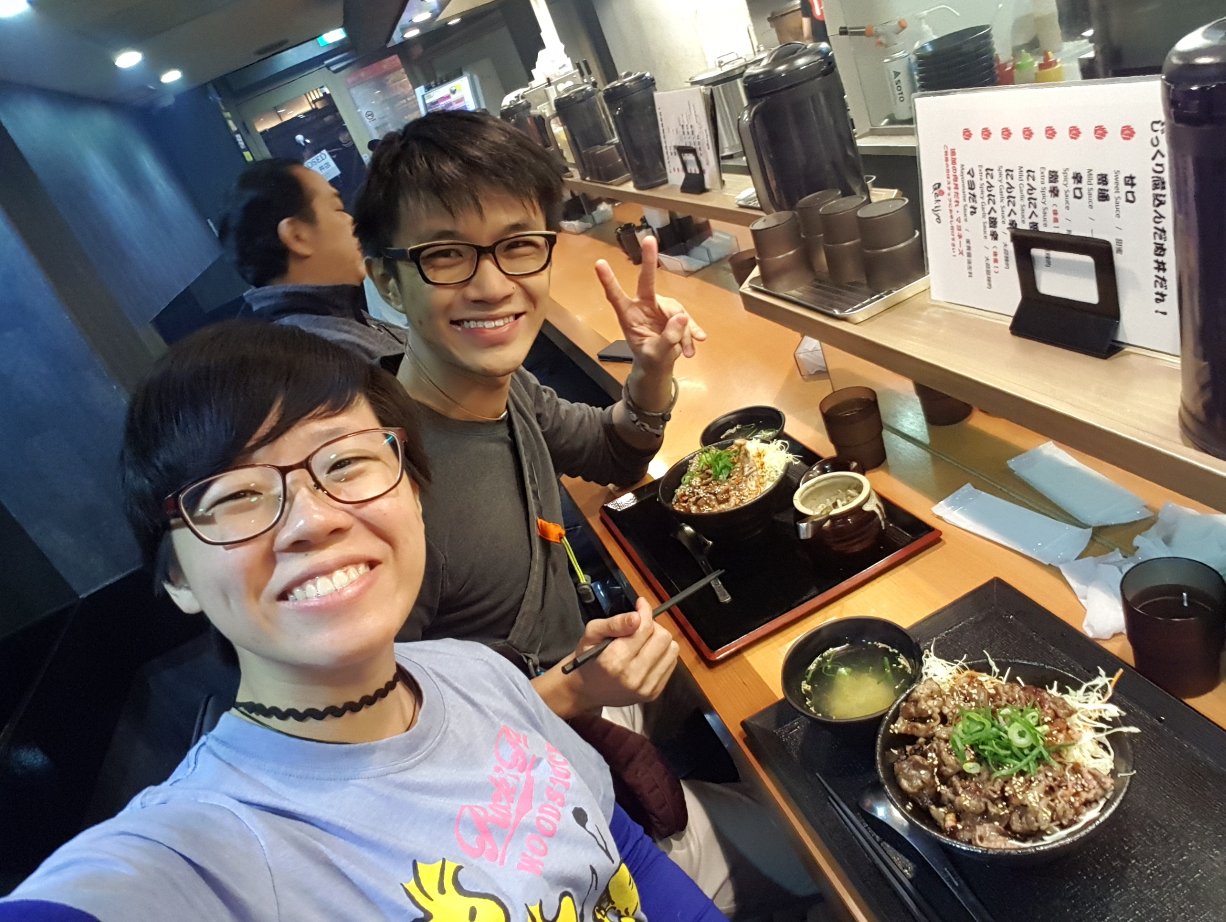 To this day I remember that being one of the best gyudons I've ever eaten. I think my bowl was beef while Sean's was pork, or something like that. And we exchanged half of each so we could try both types of meat. Both were absolutely delicious! The meat was nicely marinated and grilled to perfection, and paired the sticky Japanese rice and the special sauce it was so delectable and definitely worth the 1 hour wait.
That was one of the very rare times we've ever queued so long for food but it was so worth it in the end, thankfully.
After that satisfying meal, we headed out towards Shin saibashi, smelling like grilled meat.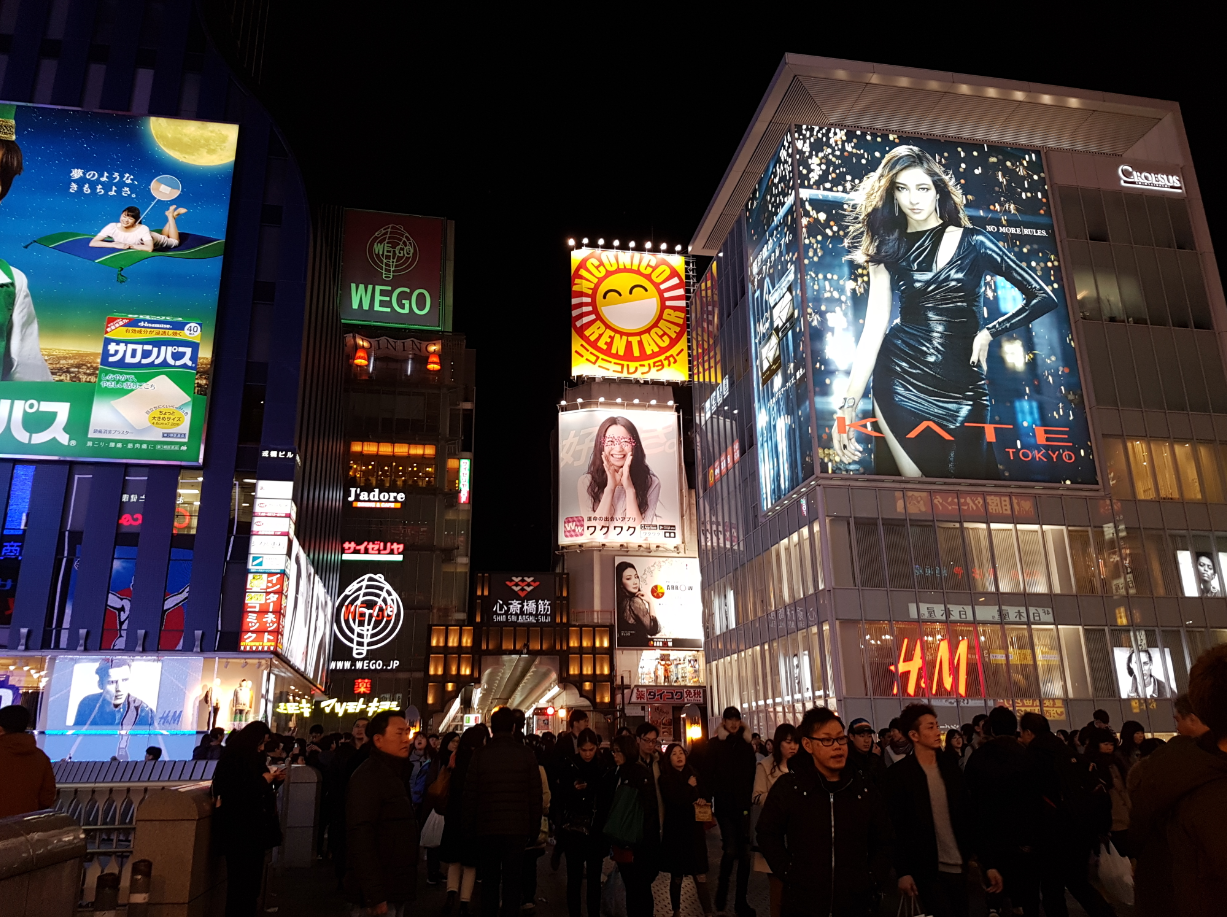 We decided to avoid the crowds by heading into Daimaru where we found that they were having a Peanuts carnival!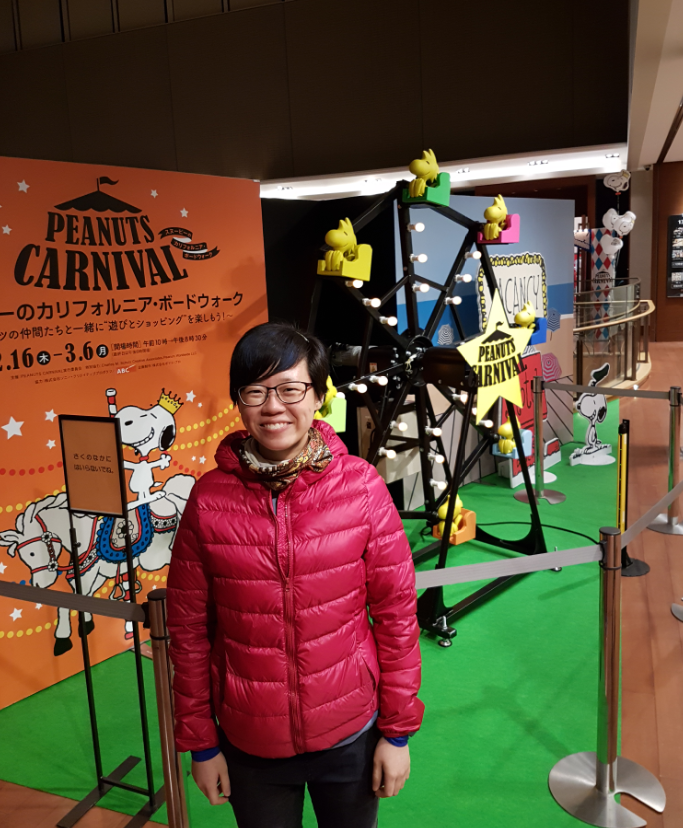 If you've read my posts before, you'd know I'm a huge Peanuts fan and
have been reading the comic since I was a kid. We actually went to visit
the Snoopy Museum in Tokyo on our previous trip!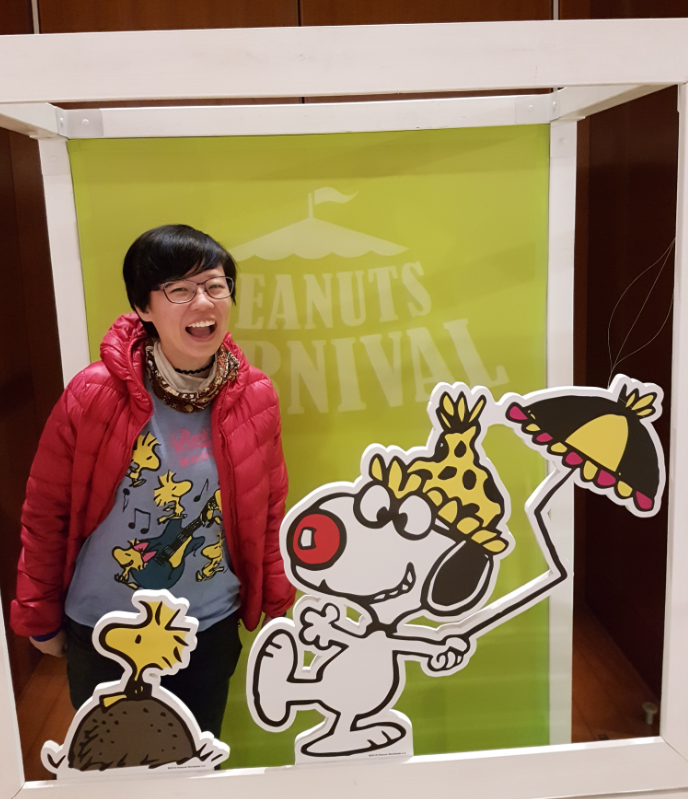 We were just spamming photos left and right.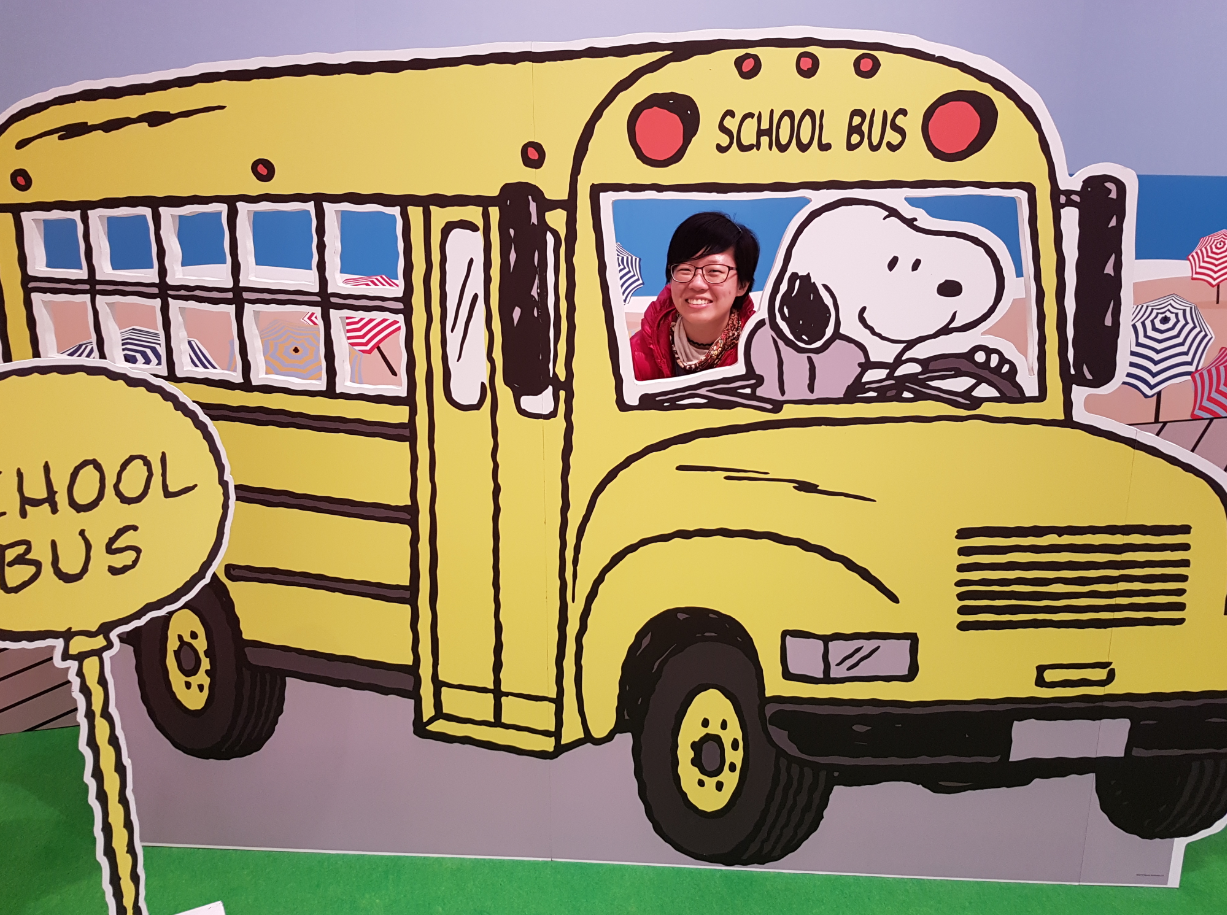 There were all kinds of photo booths and even carnival games set up, right at the top of Daimaru!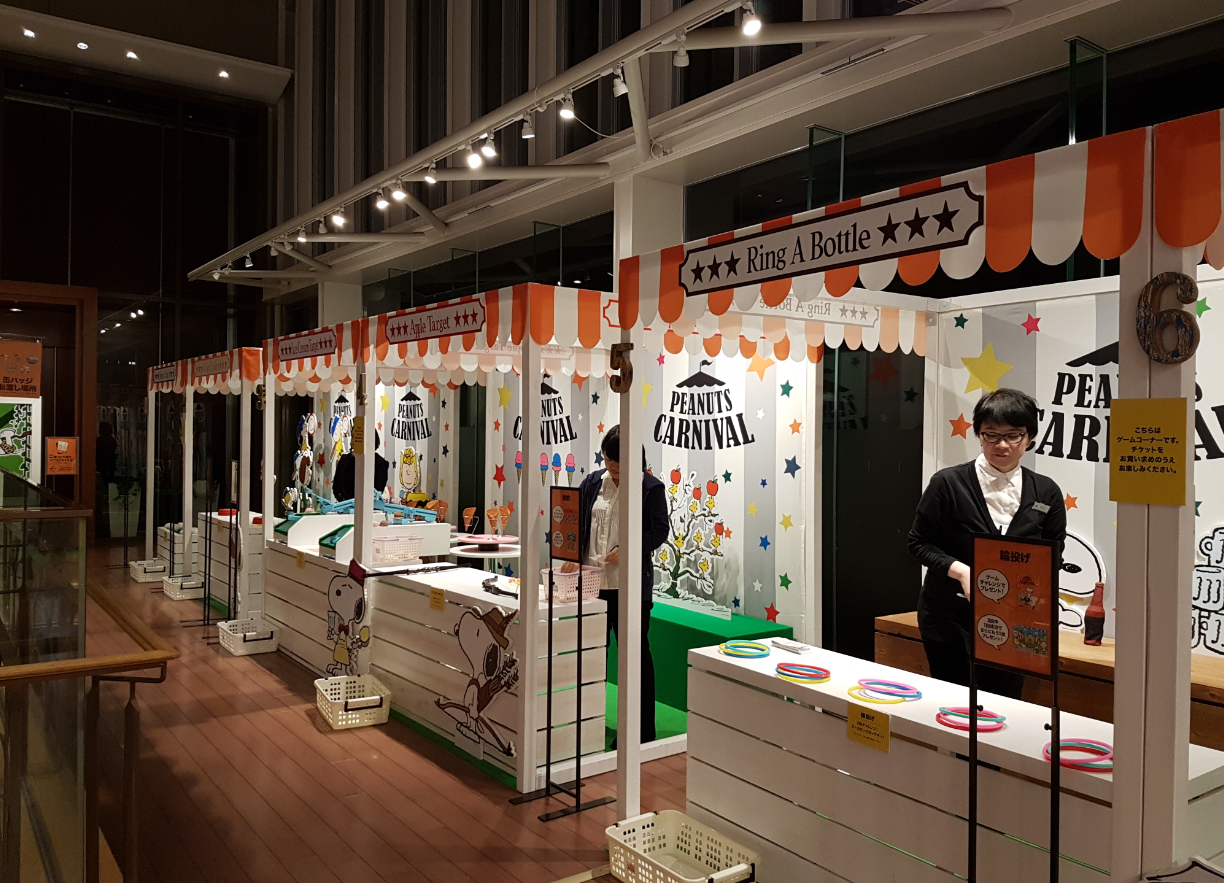 And of course, they had a huge Snoopy shop alongside the carnival as well!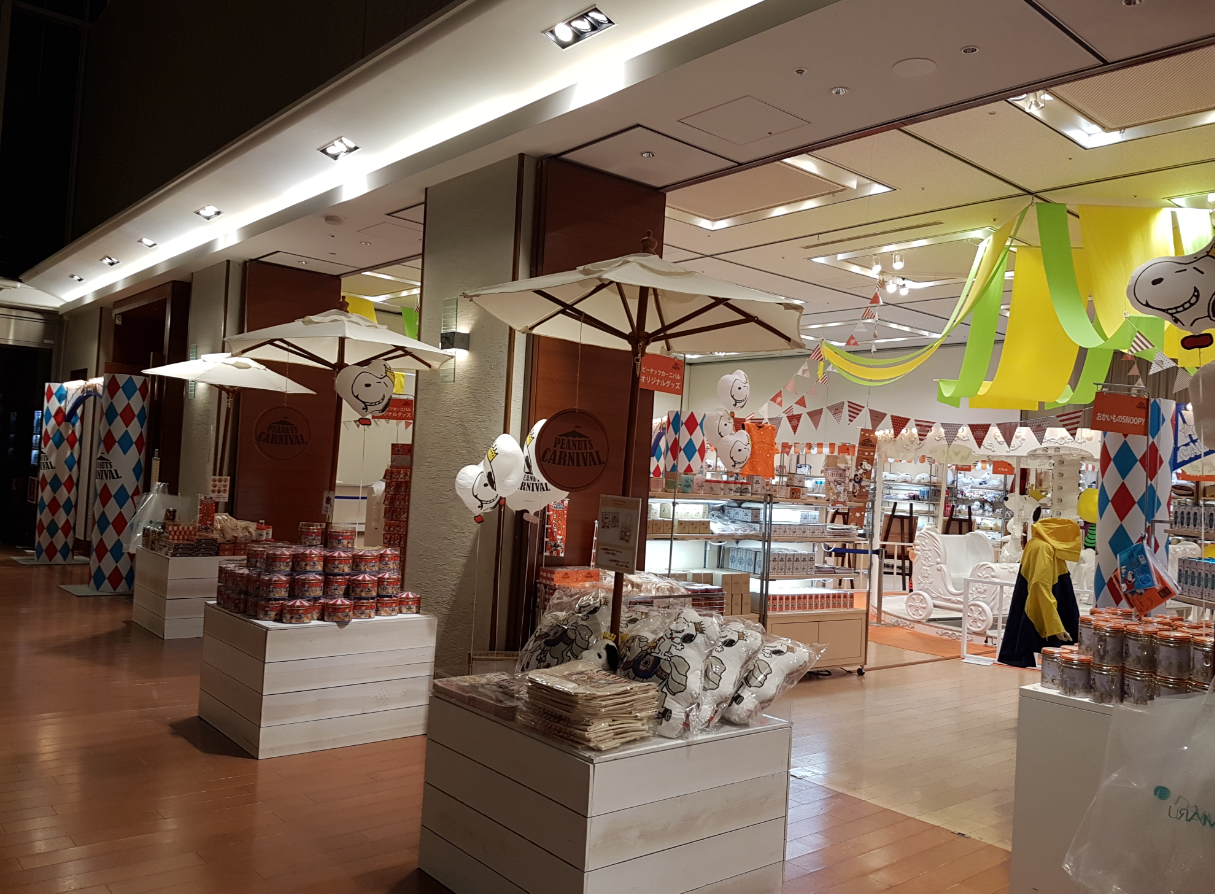 It's like they knew we were coming! I felt like a little kid again.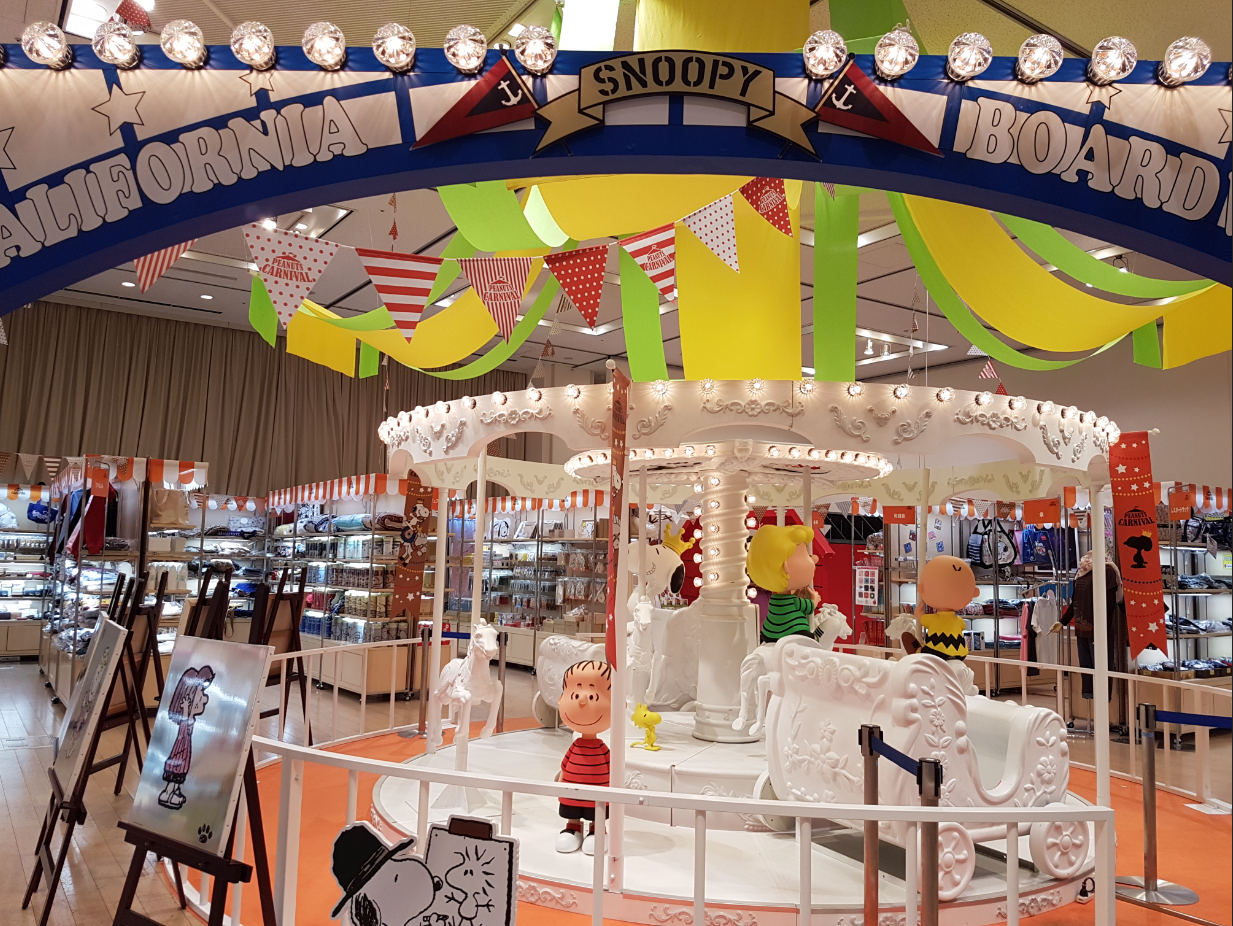 We were really surprised to see that the whole place was empty! Of course, the mall itself was nearing closing time but still.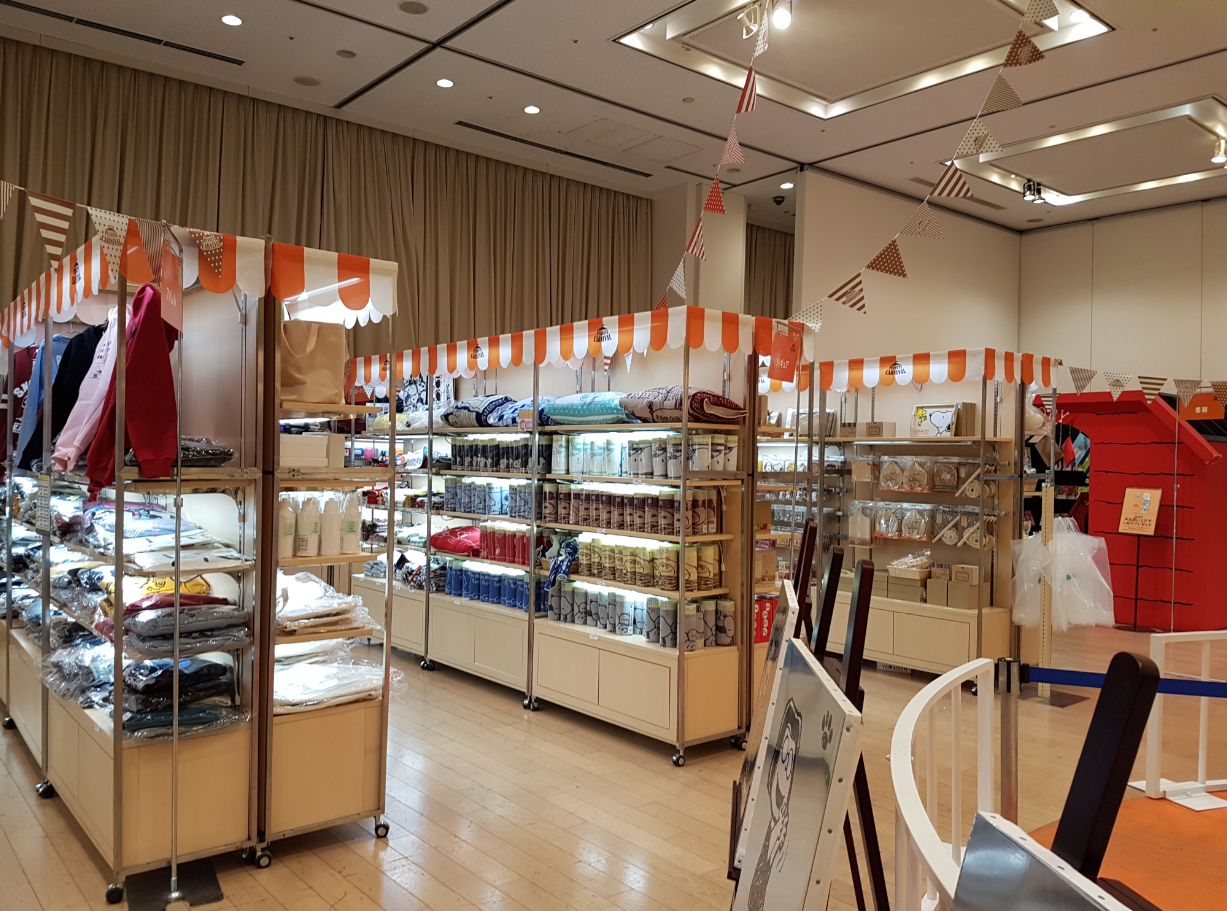 There was so much merch to see! Of course, they were all really overpriced and expensive for their actual functions but it was cool to see them nonetheless.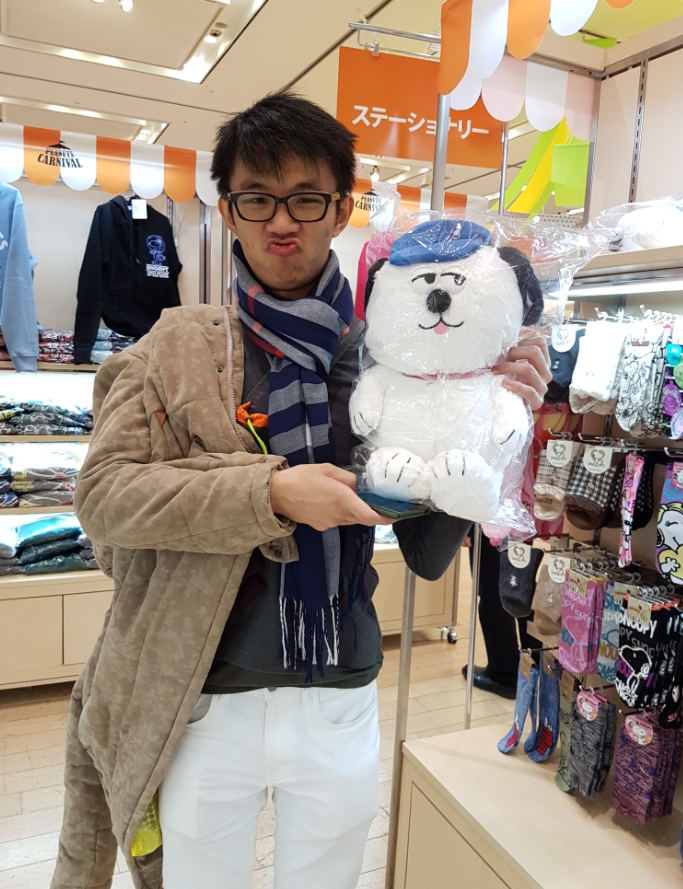 I even got to sit on the carousel! The middle section was moving btw. I probably should've taken a video but I was too excited.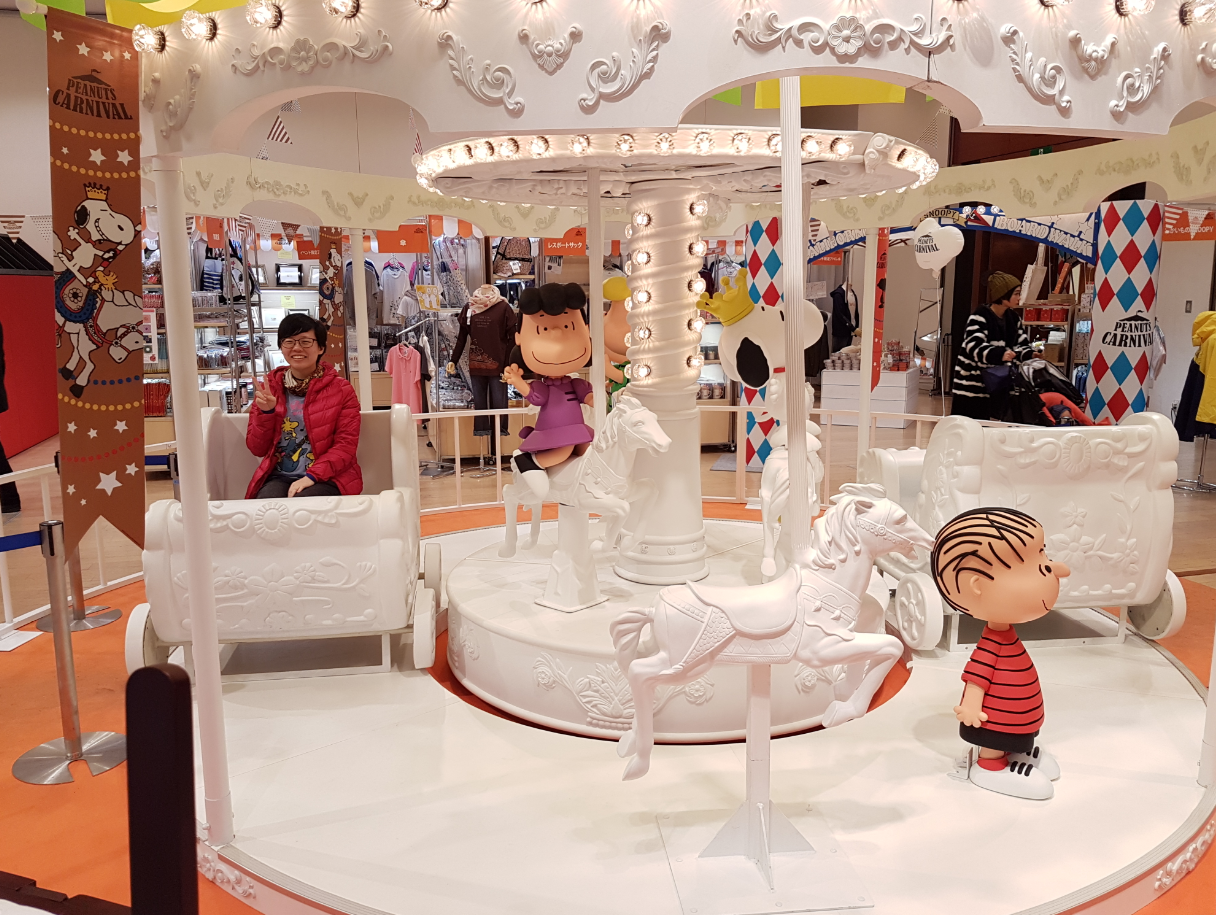 Look at Lucy waving too!

There was just so much stuff! It was the biggest Snoopy shop I've ever seen!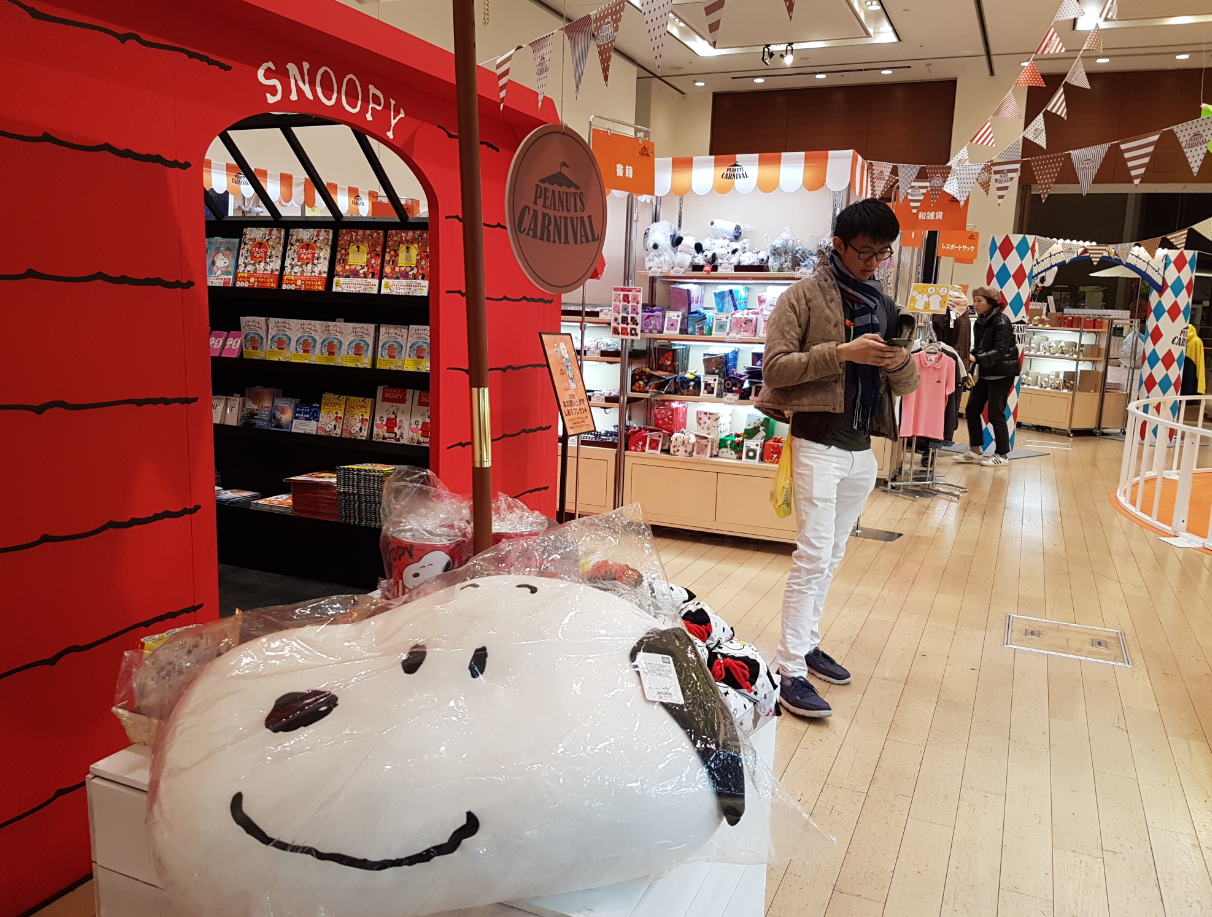 I wanted this small couch so bad.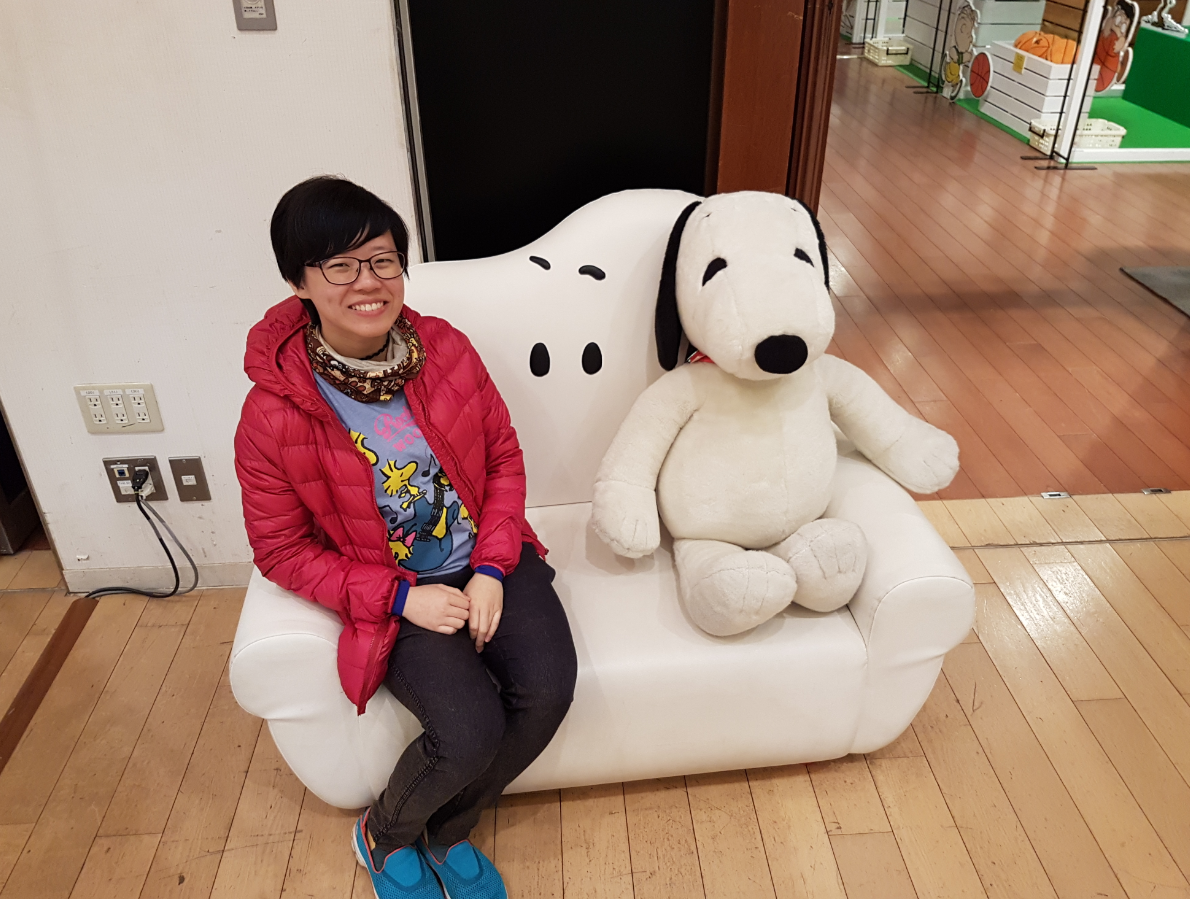 We did end up buying a couple of small items because I just couldn't resist. After a couple more photos, the mall was closing so we left.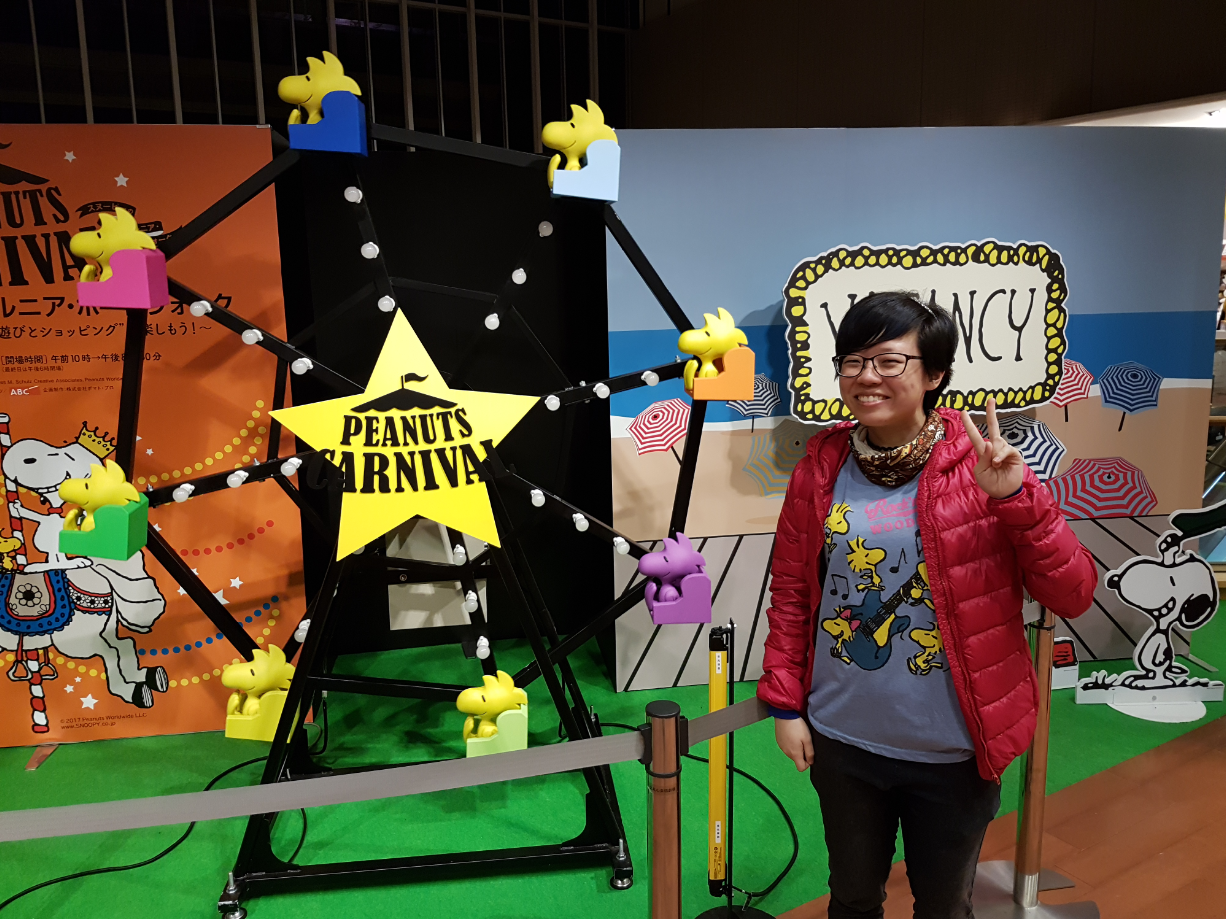 Can you spot the imposter Woodstock?

We did walk around for a little bit after that and we probably ended up heading back to Donki hote to buy some snacks.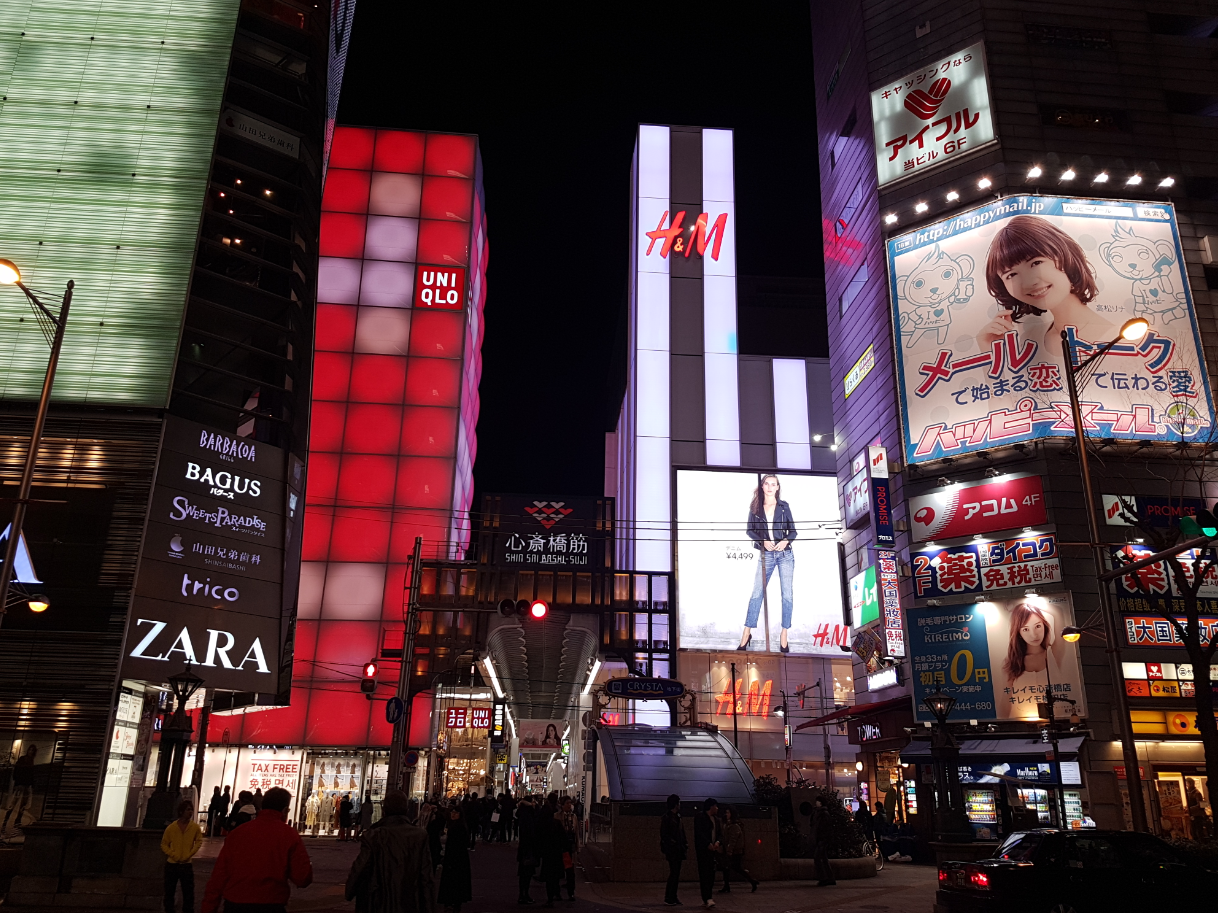 But that's all for this day! On to the next!
19 Feb 2017. Friday.
We had a late start to the day again since we were pretty tired from all that walking from yesterday. The first thing we did was have a late lunch at one of our favourite places - Sukiya!
Sean ordered the cheese gyudon: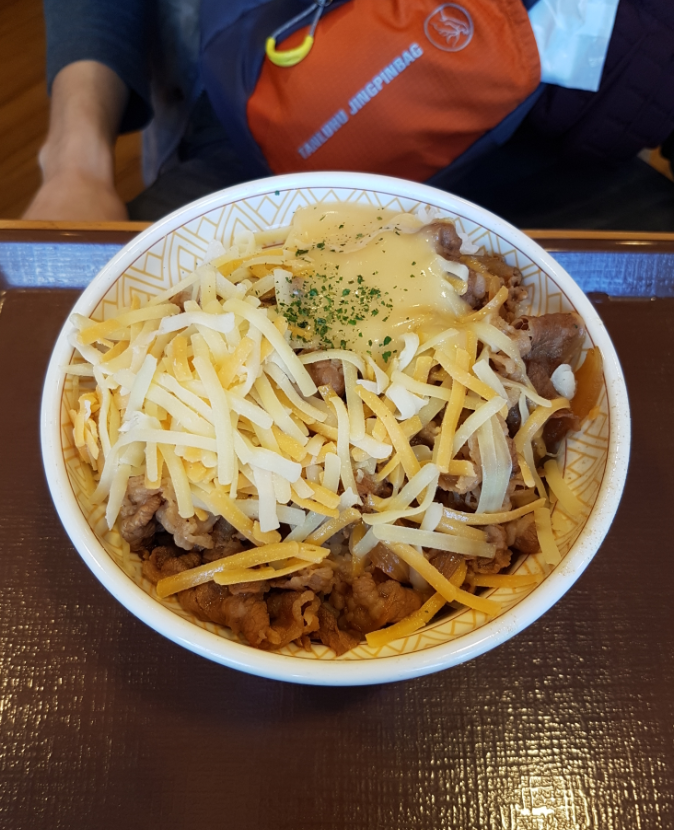 And we tried to recreate this shot I took of him and his ramen from the previous trip (i.e. our summer in Tokyo):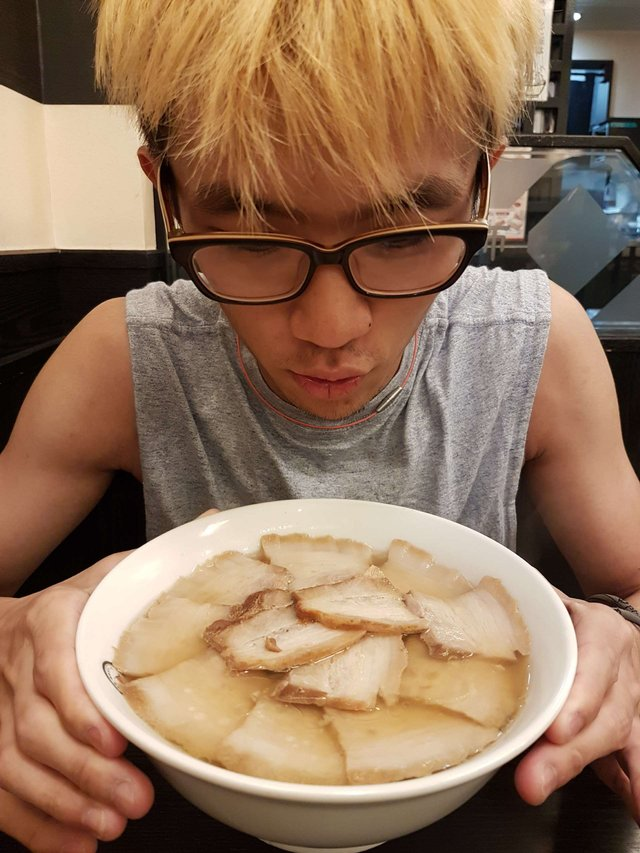 But I think the effect wasn't the same because the bowl was smaller, oh well.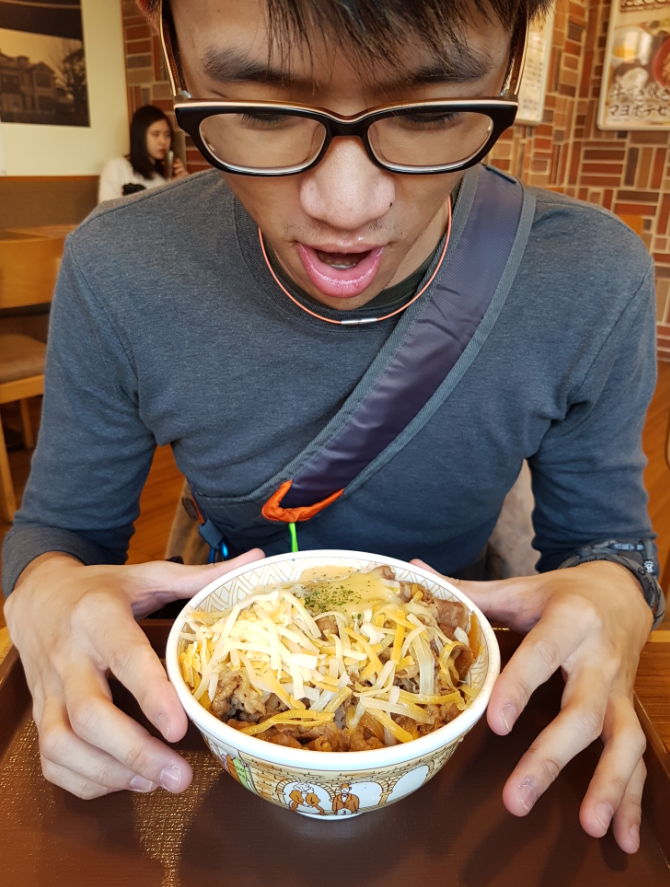 I decided to try their cheese curry rice set which came with a side of karaage!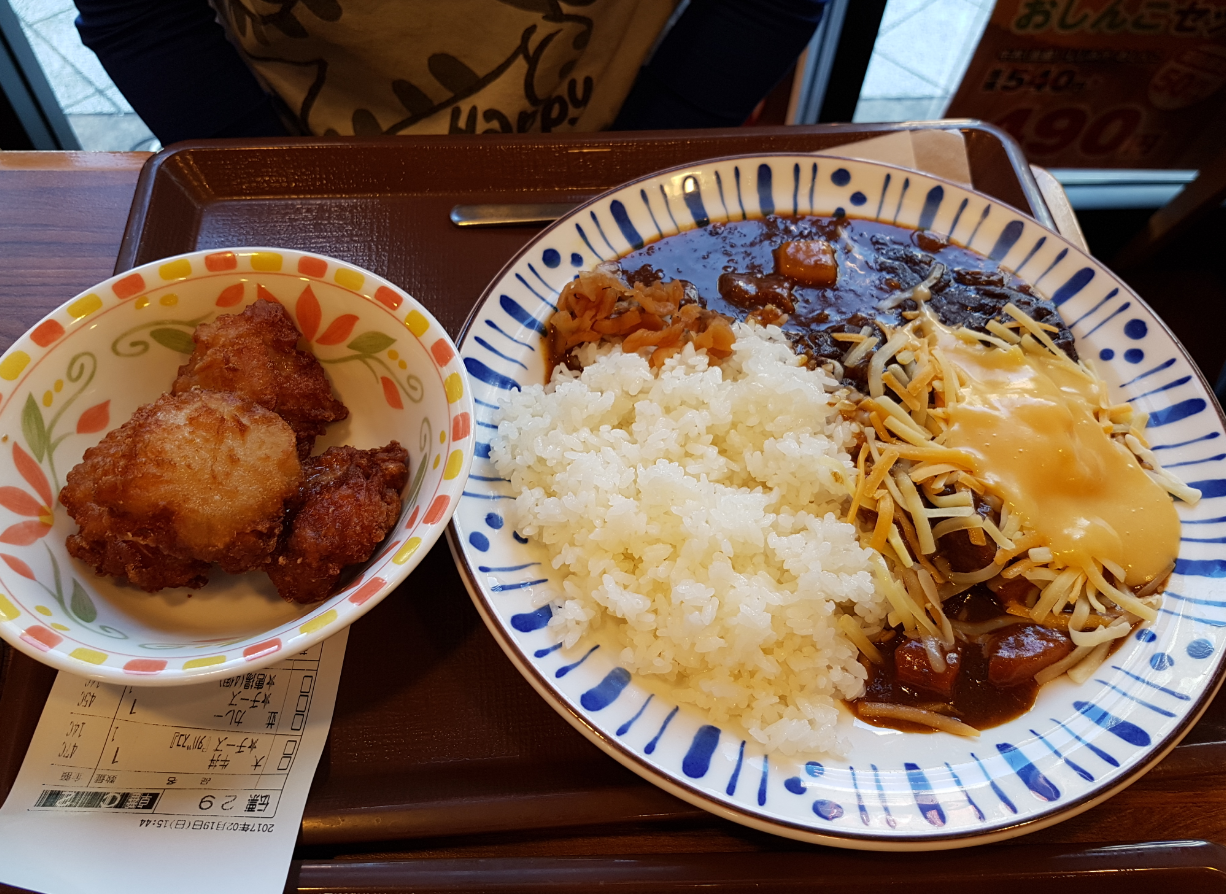 I think it tasted alright, but I wouldn't order it again. The gyudon is still better imo.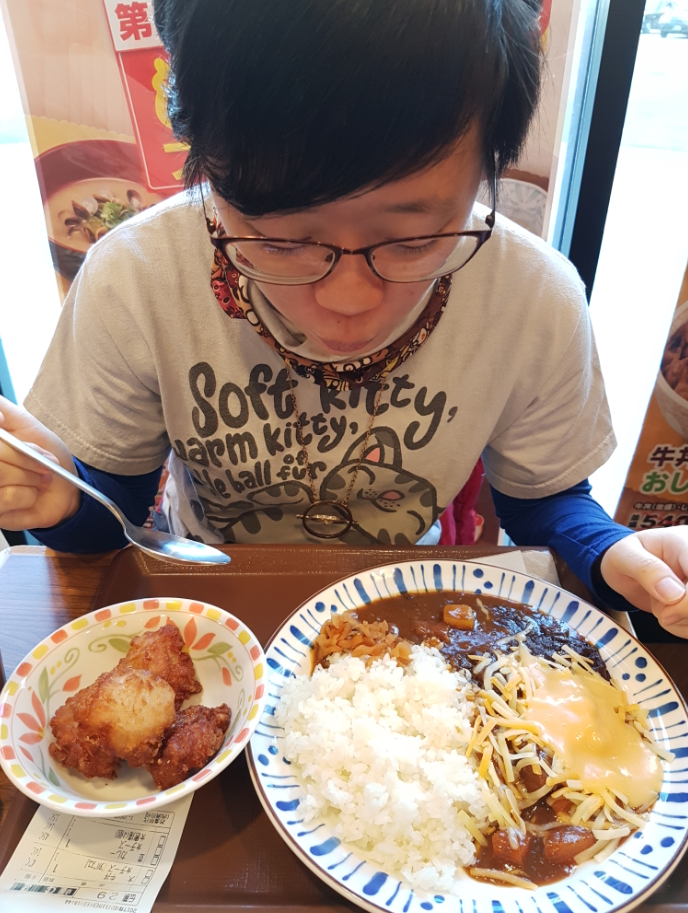 Anyway, we were nearby the Kyocera Dome which I thought was an indoor stadium or concert hall or something at the time. There was quite a lot of people crowding around the entrance so we thought there was some concert going on.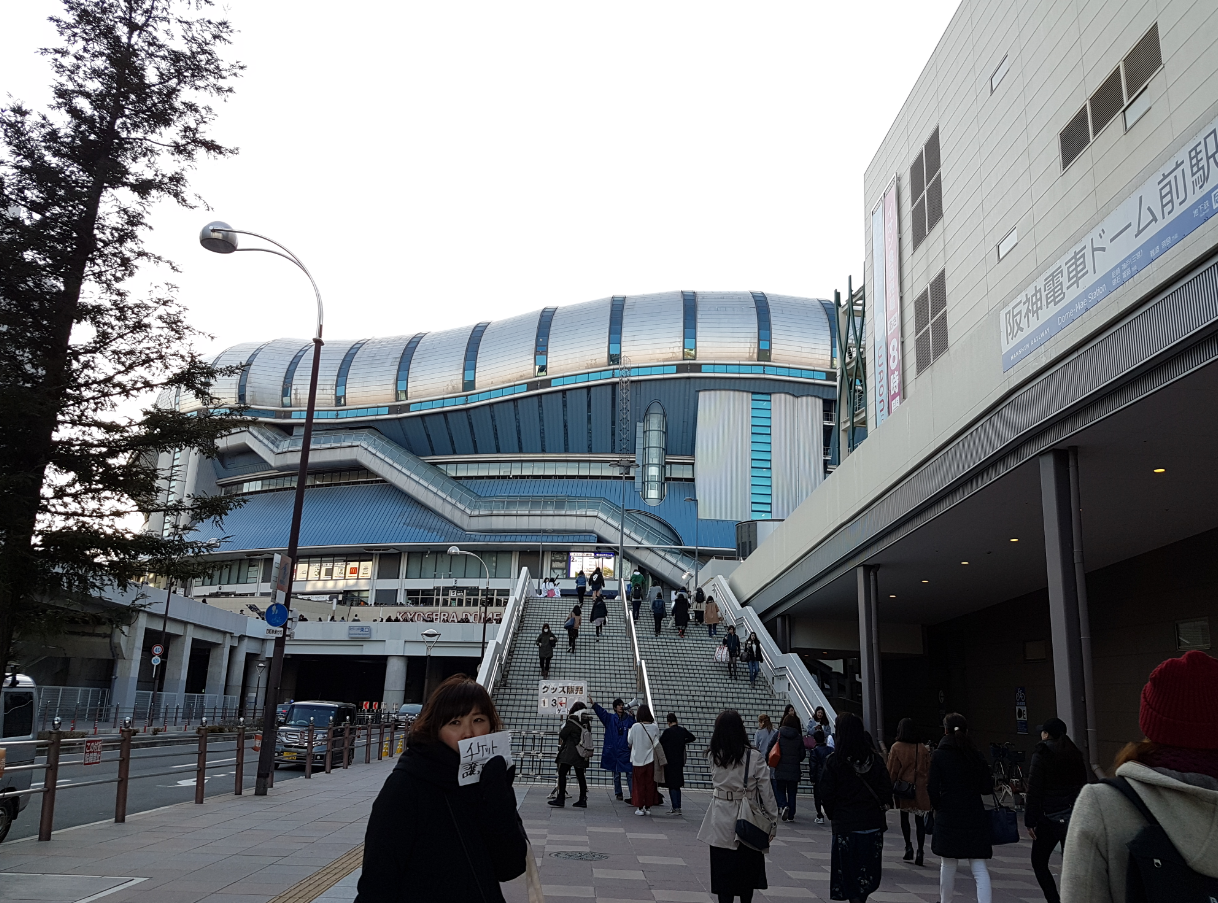 I'm not sure if it was actually a concert, because the Kyocera Dome is actually a baseball stadium. It's the home field of the Orix Buffaloes and was opened in 1997! From the outside it kinda looks like an alien mothership or something.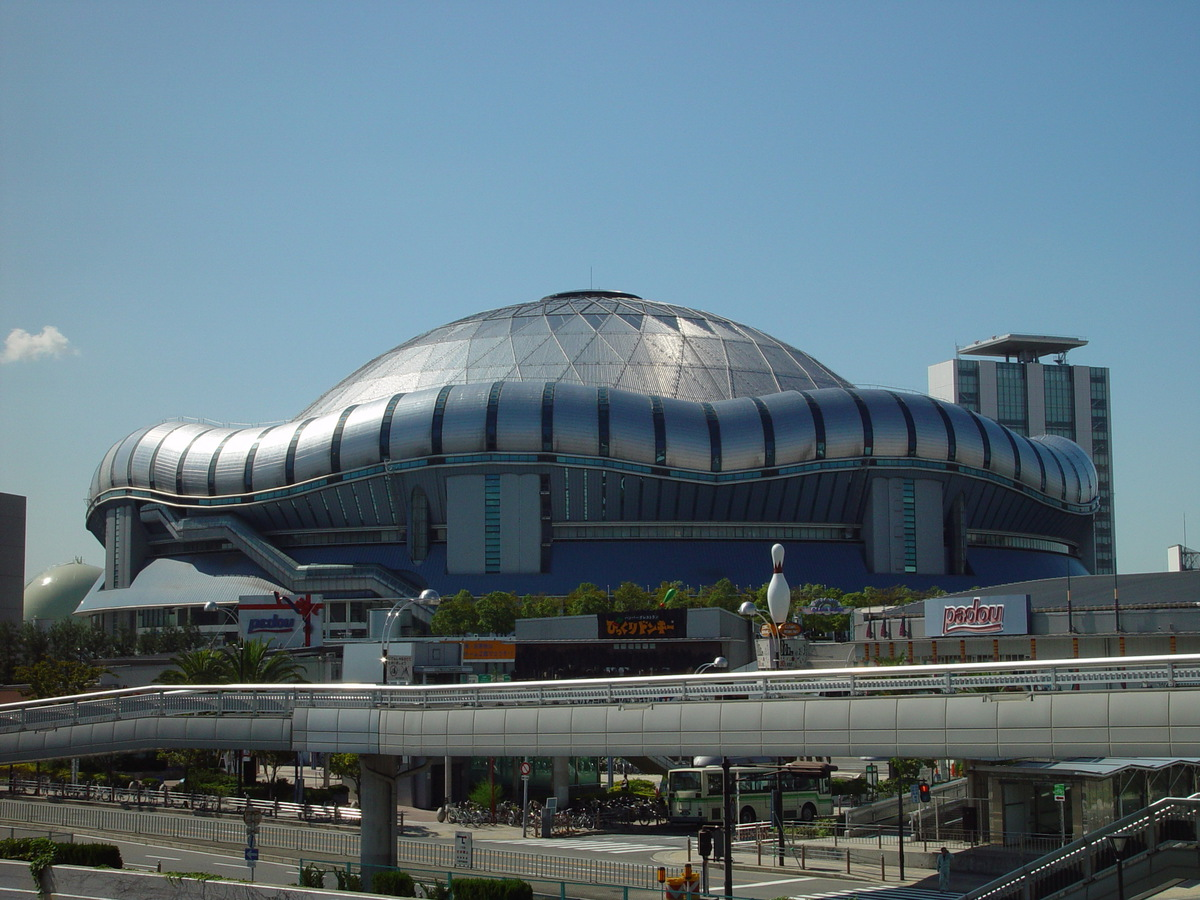 Source: Osaka-info
I don't really remember why we came here; I think it was a landmark I saw on Google and since it wasn't too far away we came to check it out.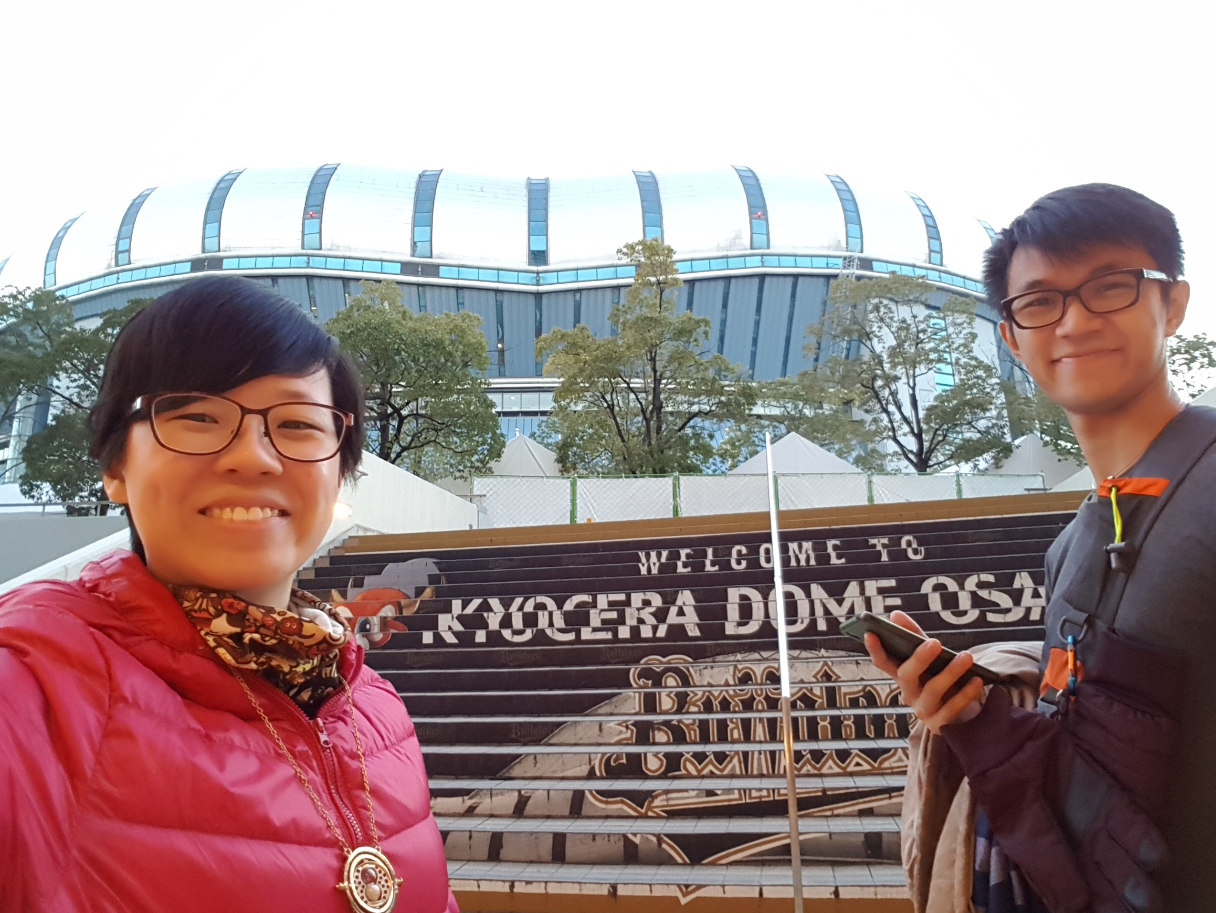 And there was also a mall next to it so we went in to take a look around, and found this cute shop with all sorts of toys and merch!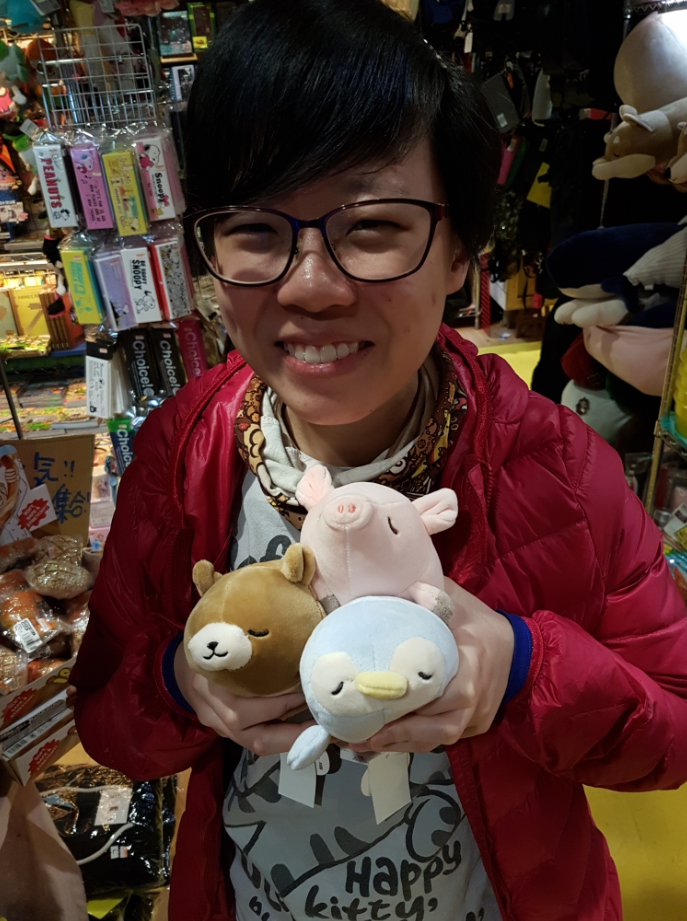 Including this kirby hat!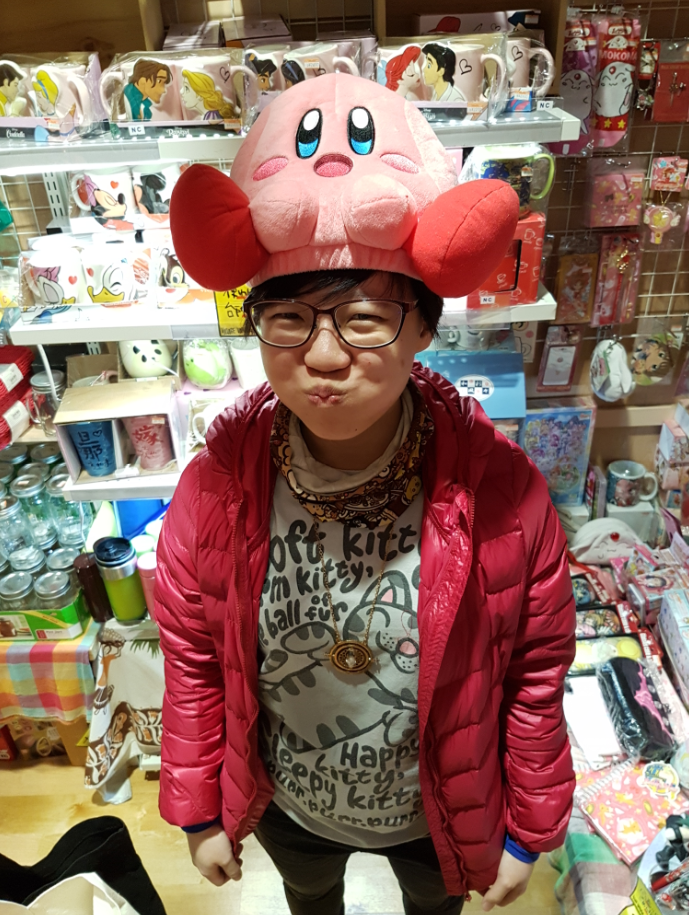 We also found an arcade and guess who won at a game of Mario Kart!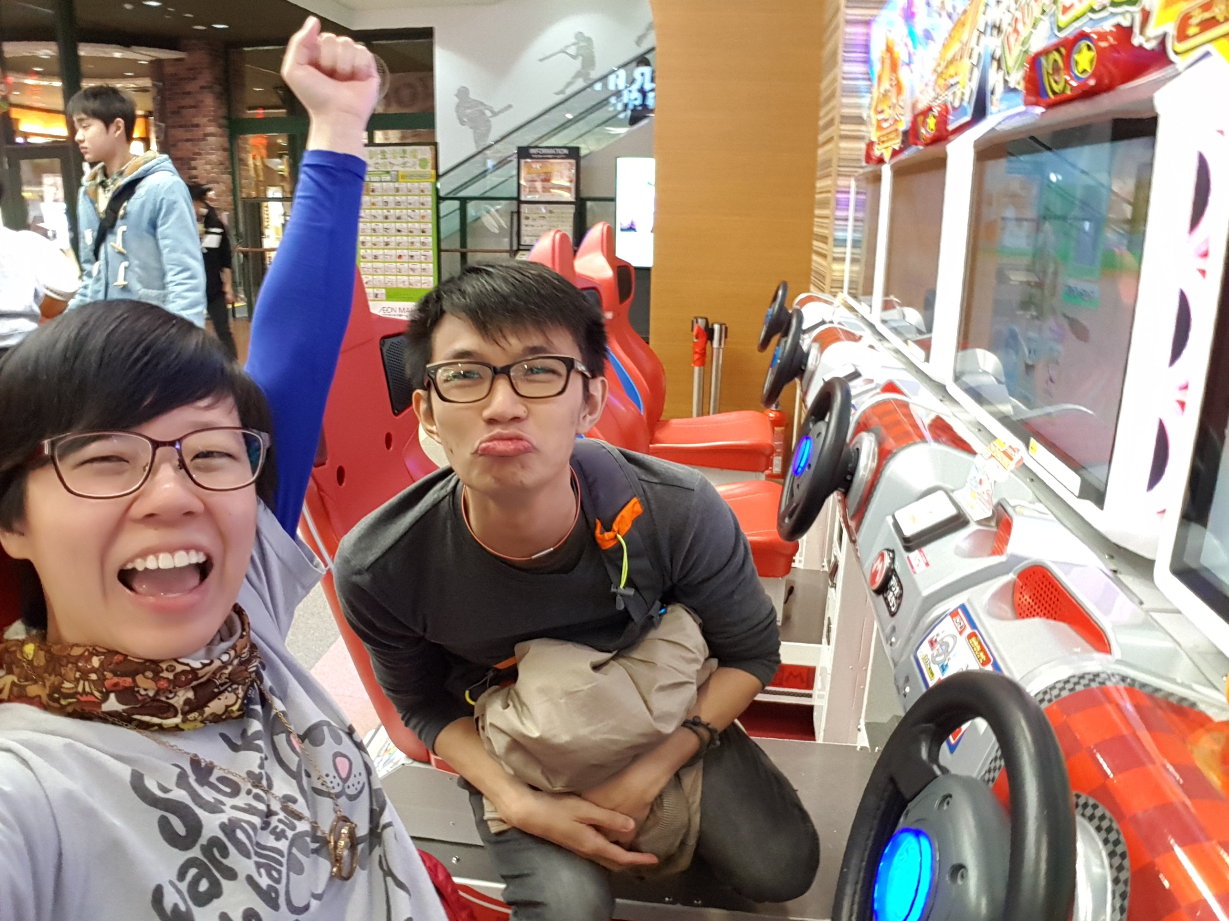 We just had fun playing games and window shopping.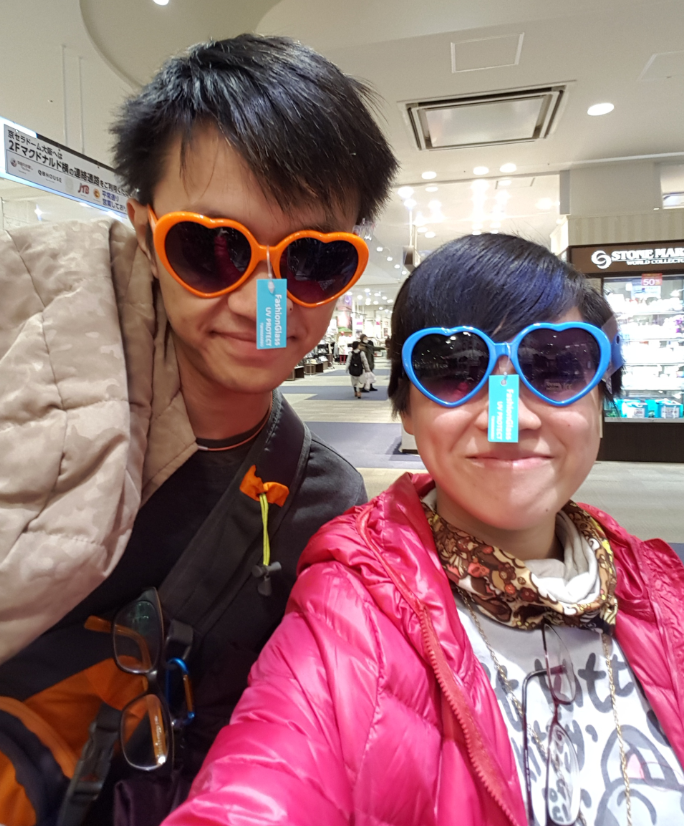 After a while we didn't really know where to go or what to do, so Sean suggested we go find our favourite karaage and eat it again since we're here in Osaka.
I've shared about this karaage before on a tasteem post, but just to refresh; on our previous trip to Osaka (and my first ever trip to Japan) we came here to go to USJ. And we stayed in this airbnb where there was a small karaage shop just across the road and it was the absolute best karaage we've ever had!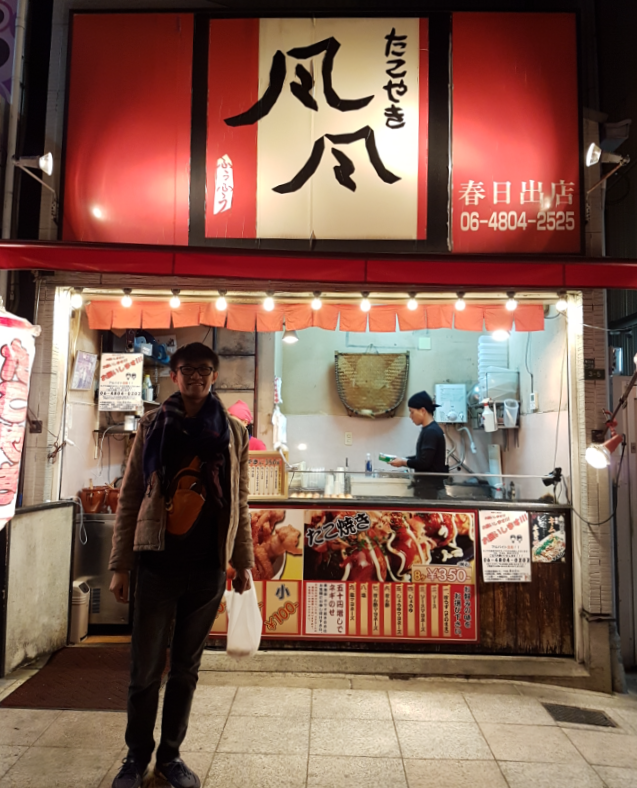 It's actually called fufu takoyaki but we've only ever tried their karaage and tbh that's enough because nothing can beat that.
This particular shop is actually quite out of the way but there was a couple of people queuing up!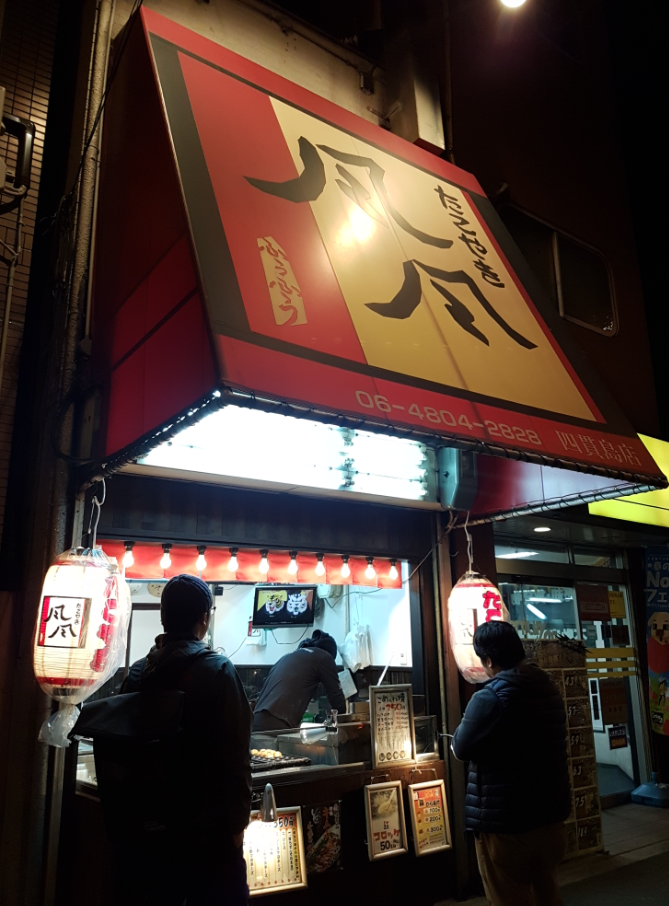 So we waited patiently for our karaage to be freshly fried. The smell was so good tho; my mouth was practically watering.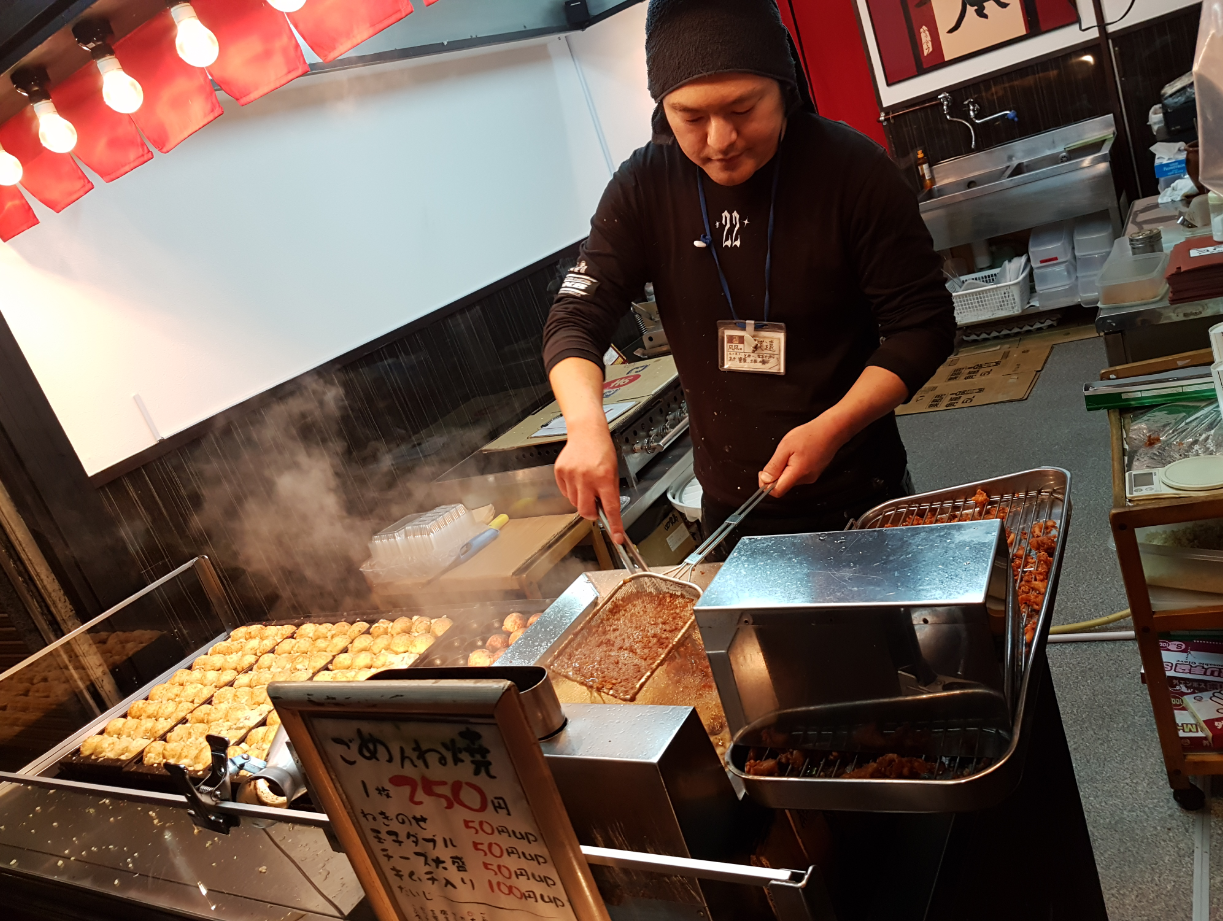 We ordered one large cup to share and were so tempted to buy another but I think we would've had to wait for another batch to be fried so we just got one.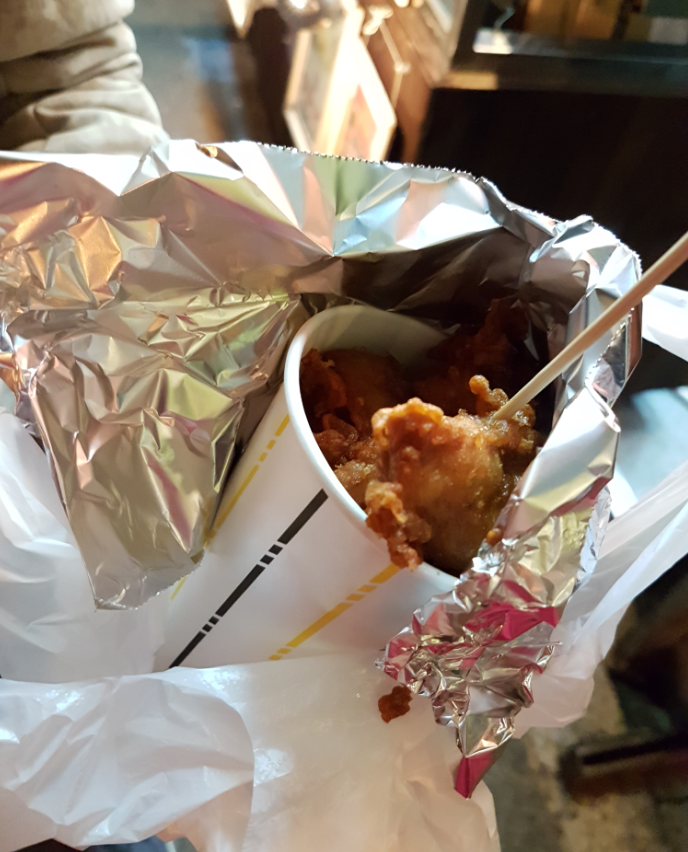 And it tasted so gooood! It was just as good as we remembered. Maybe with less spice but still yummy! I think the cook didn't sprinkle enough of their special spice so the kick might not have been as good but it was still delicious.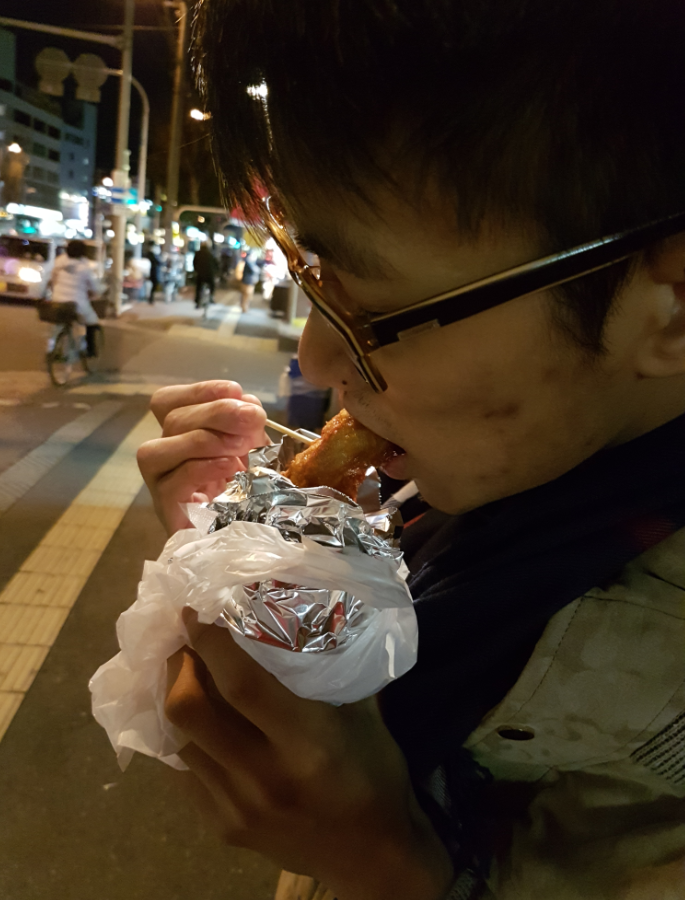 Eating freshly cooked and hot karaage in a cool winter is definitely one of the best experiences tbh.
We went to the closest FamilyMart to get a drink and they had the special bread that I love too!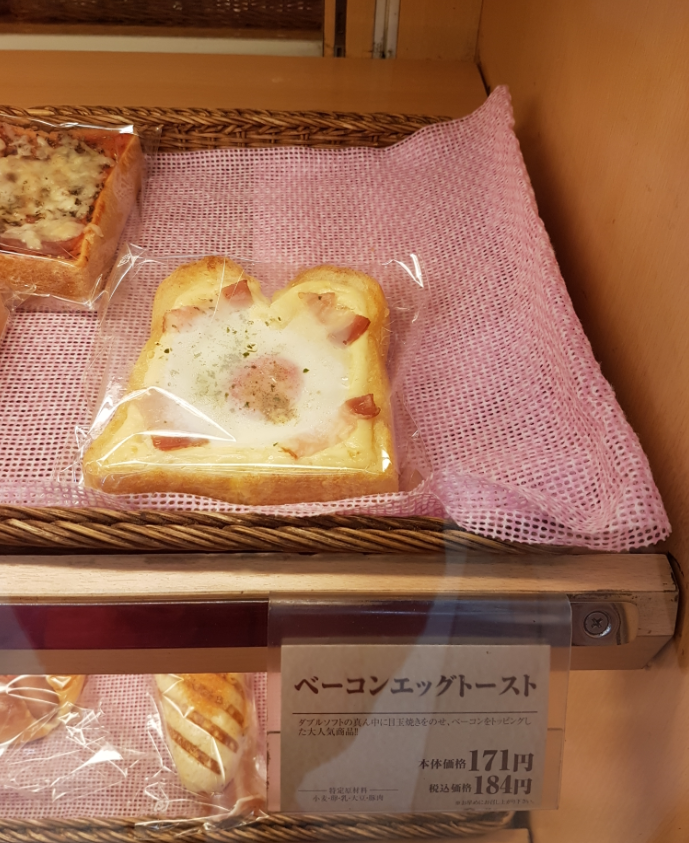 I don't remember if this was the first time we ate this bread, but it's my favourite thing to get at FamilyMart. Unfortunately it's only available at select FamilyMarts; the ones with their own in-house bakery so you really need to search for it. This is definitely their best breads though; a sunny side up, bacon pieces and cheese inside of a thick toast slice. Yummy!

On the way back we also came across this tart shop called Oven Lab and their tarts looked really good too.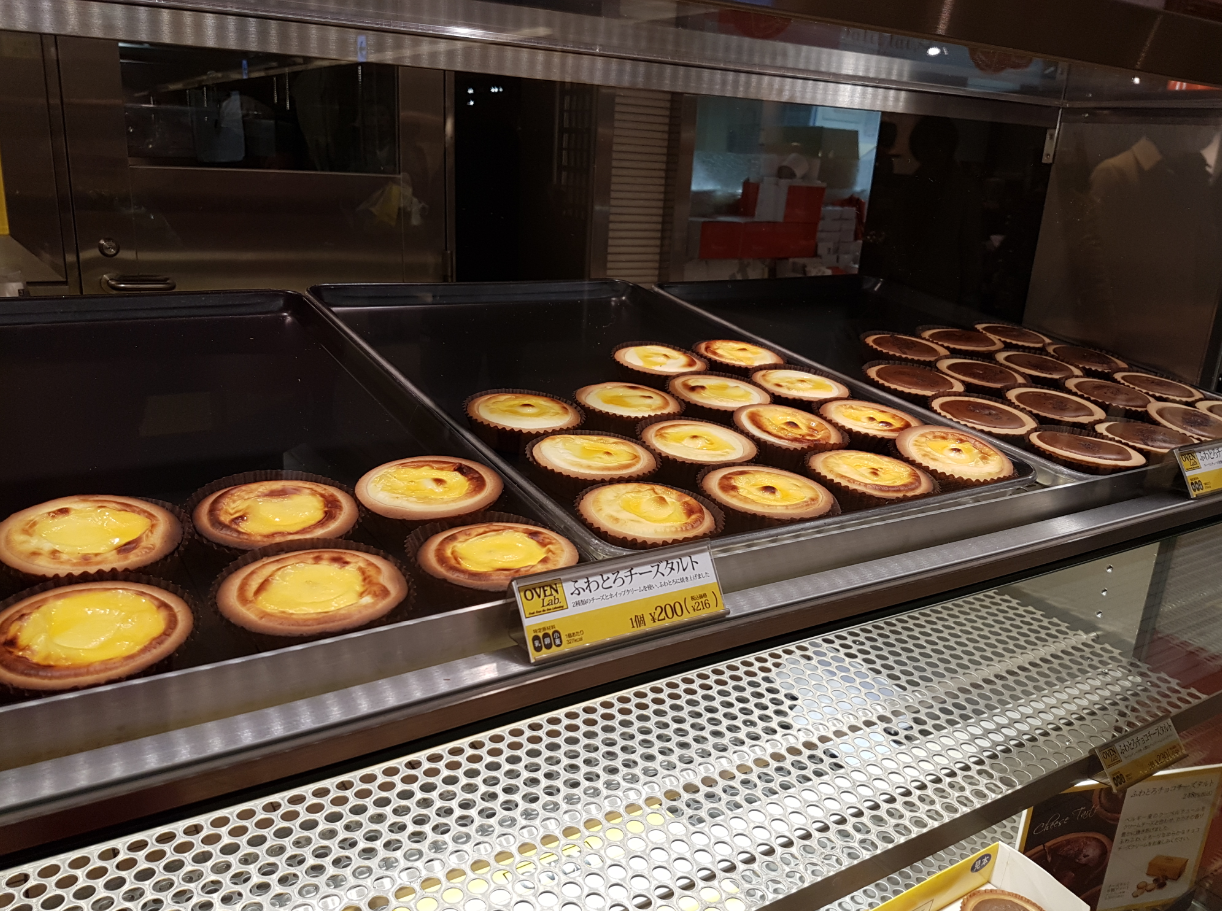 It wasn't too expensive compared to some of the other tarts we've seen so we decided to give it a try.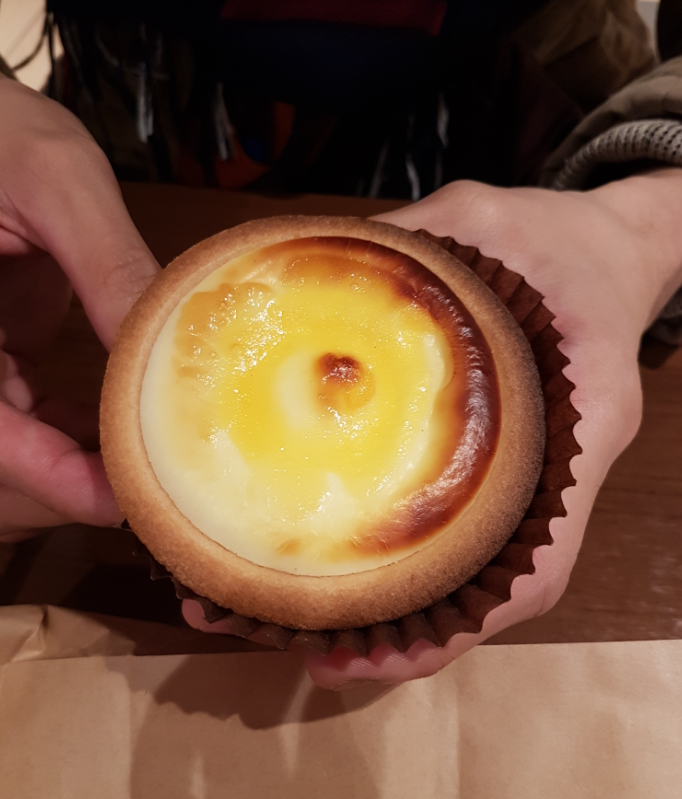 We bought their cheese tart which had a promising thick crust and a nicely toasted top layer.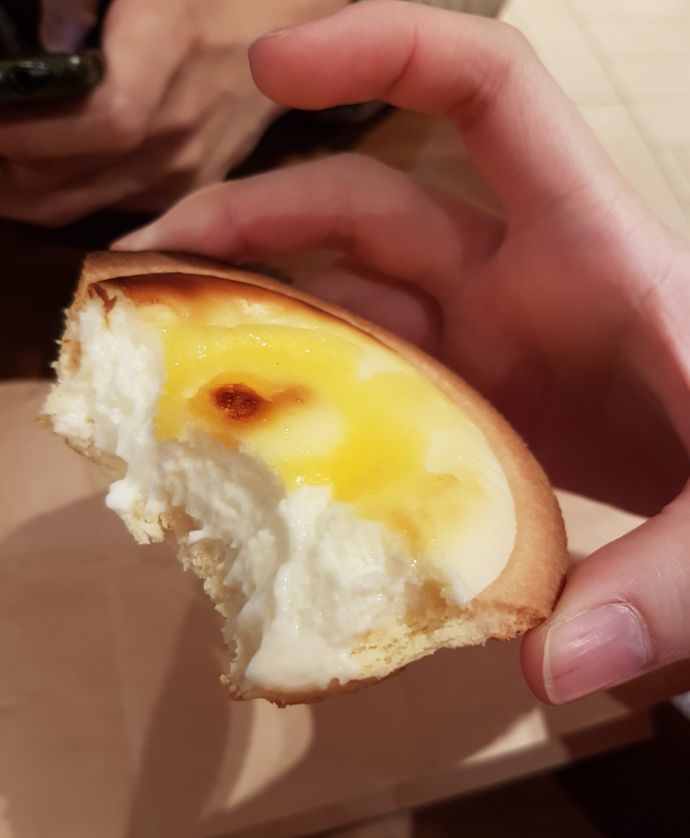 The cream cheese inside wasn't too strong or too sweet, and was indeed very creamy. It was pretty good! The crust held it's shape and didn't crumble easily too. I'm not much of a sweets person but I liked it.
We headed back to Osaka station and there were some pretty lights around! Since it was well past Christmas we didn't expect to see any more illumination but what little we did see was still nice.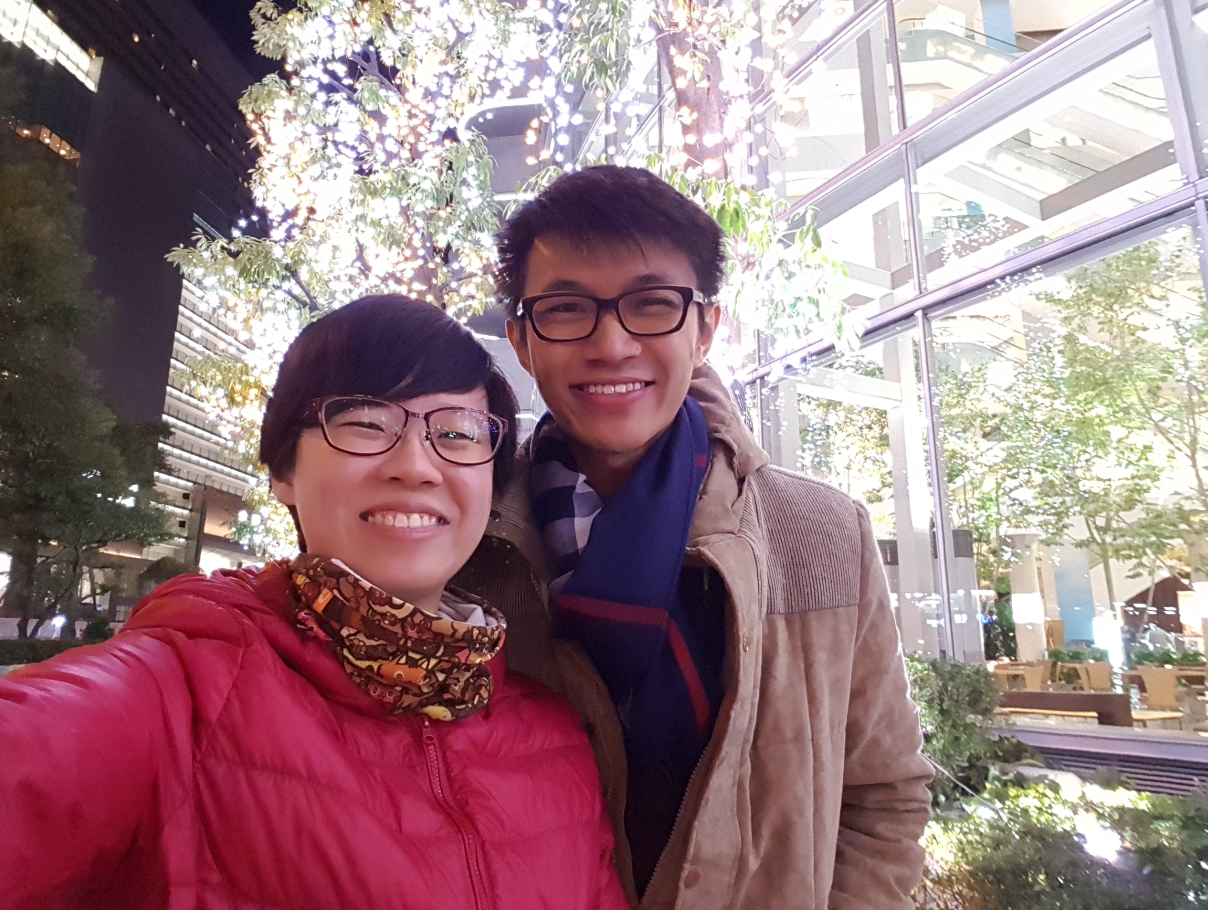 At Osaka station, we found the famous Uncle Rikuro's cheesecake shop! We've seen videos of it on Facebook, where the cheesecakes were so fluffy they would jiggle just from being touched. That sounds wrong but if you know, you know.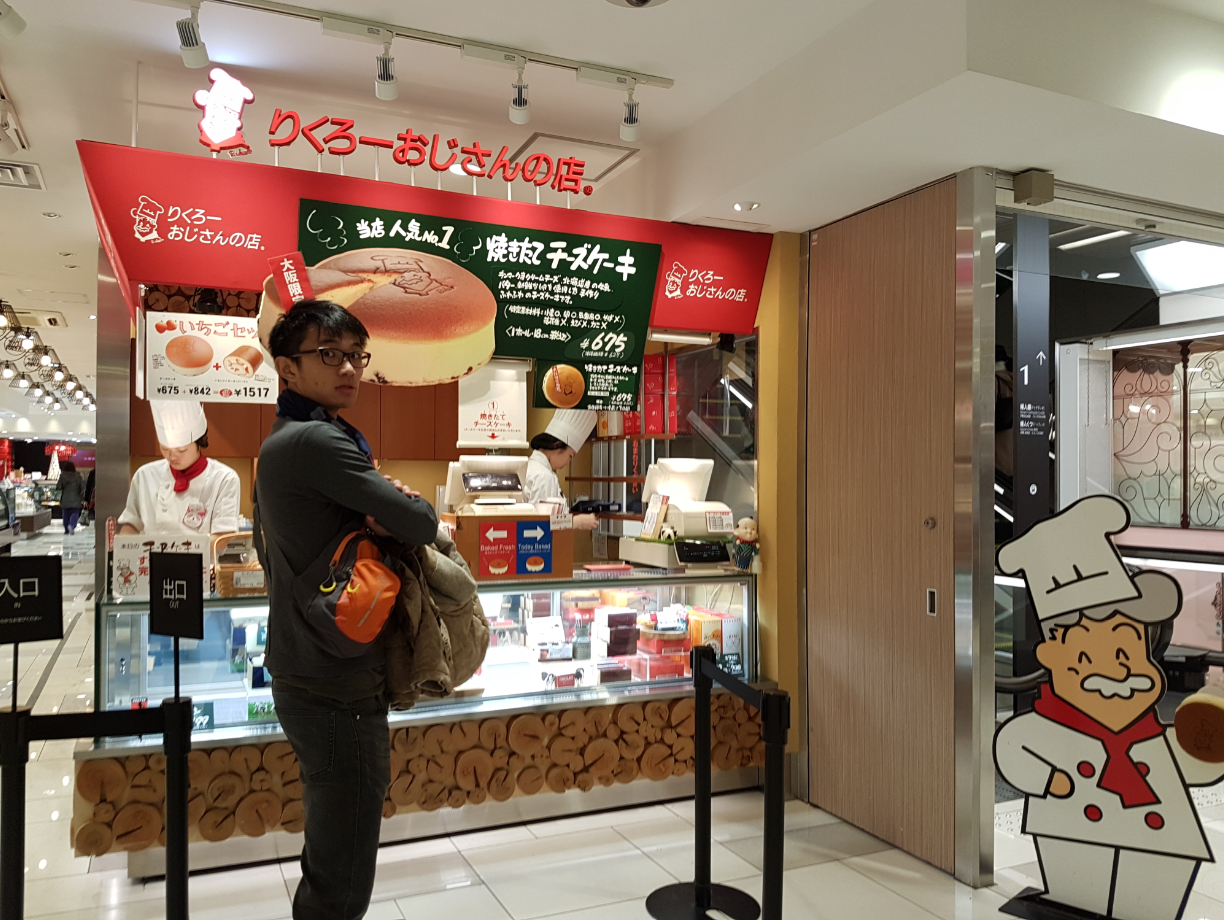 We were kinda full from all the snacks and were pondering whether to buy it then we found it was all sold out! They only had their other cakes left. Damn. So we promised we would come back and try it another day at an earlier time.
But I think that's all for now! Thanks so much for reading!
To find out more about me, check out my intro post here!
---
Check out my previous post in this series!
TacoCat's Travels #88 (Japan 3.0): Visiting Nipponbashi and Glico Man! 🏃‍♂️
---
View this post on TravelFeed for the best experience.