Read this post on TravelFeed.io for the best experience
---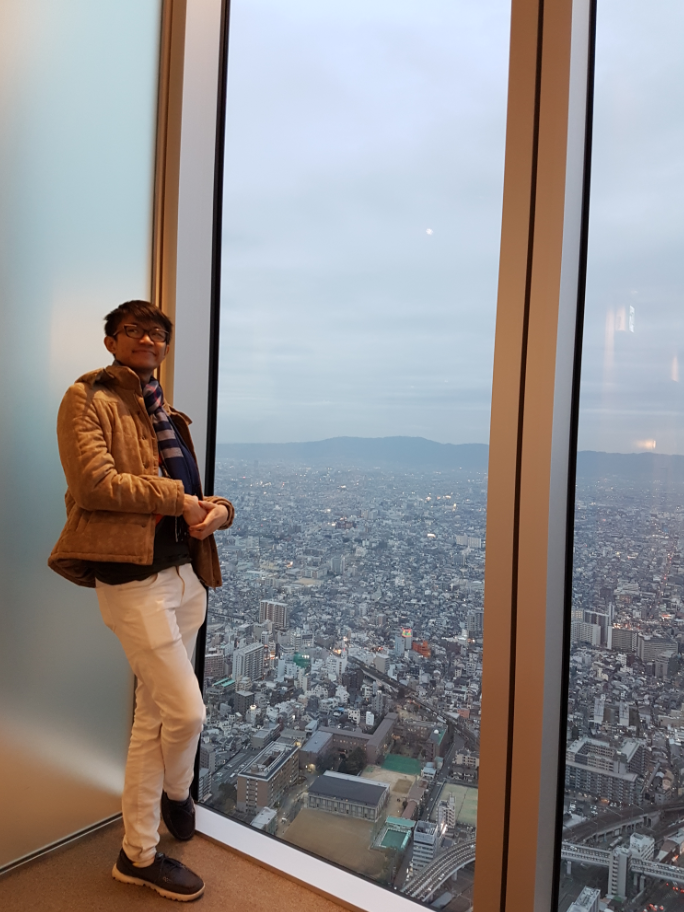 ---
Hey Hive/Steemit!
So if you didn't catch the last couple of posts, we're currently on a journey in Osaka! It was quite a spontaneous trip since there was a super promotion on Philippine Airlines and we decided to just go for it during our mid-semester break back in Feb 2017! This was also the first Valentines' trip we took together!
So last week, we half of our last full day in Osaka exploring the tallest skyscraper in Japan - Harukas 300! And although the weather was pretty bleak at the time, it was still quite a view to behold and there was even a wide open-air cafe area where you could sit and enjoy it!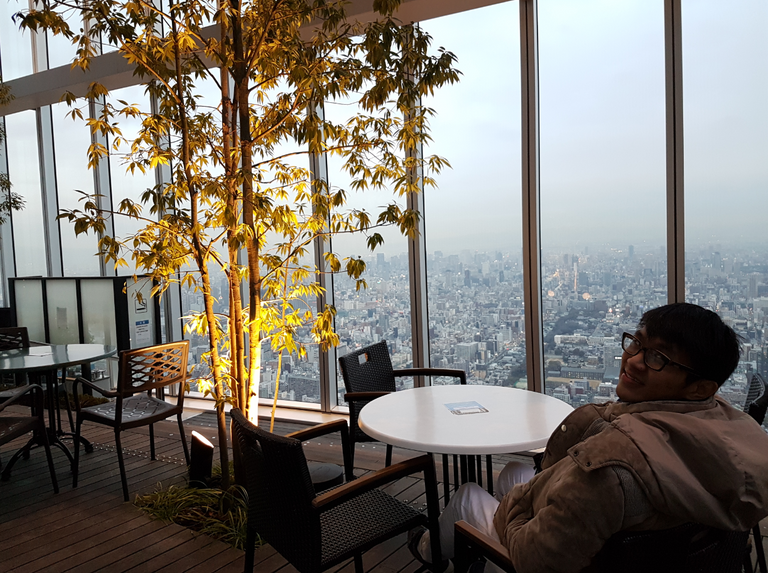 And since it was Valentines' Day, they even had an illuminated heart standee!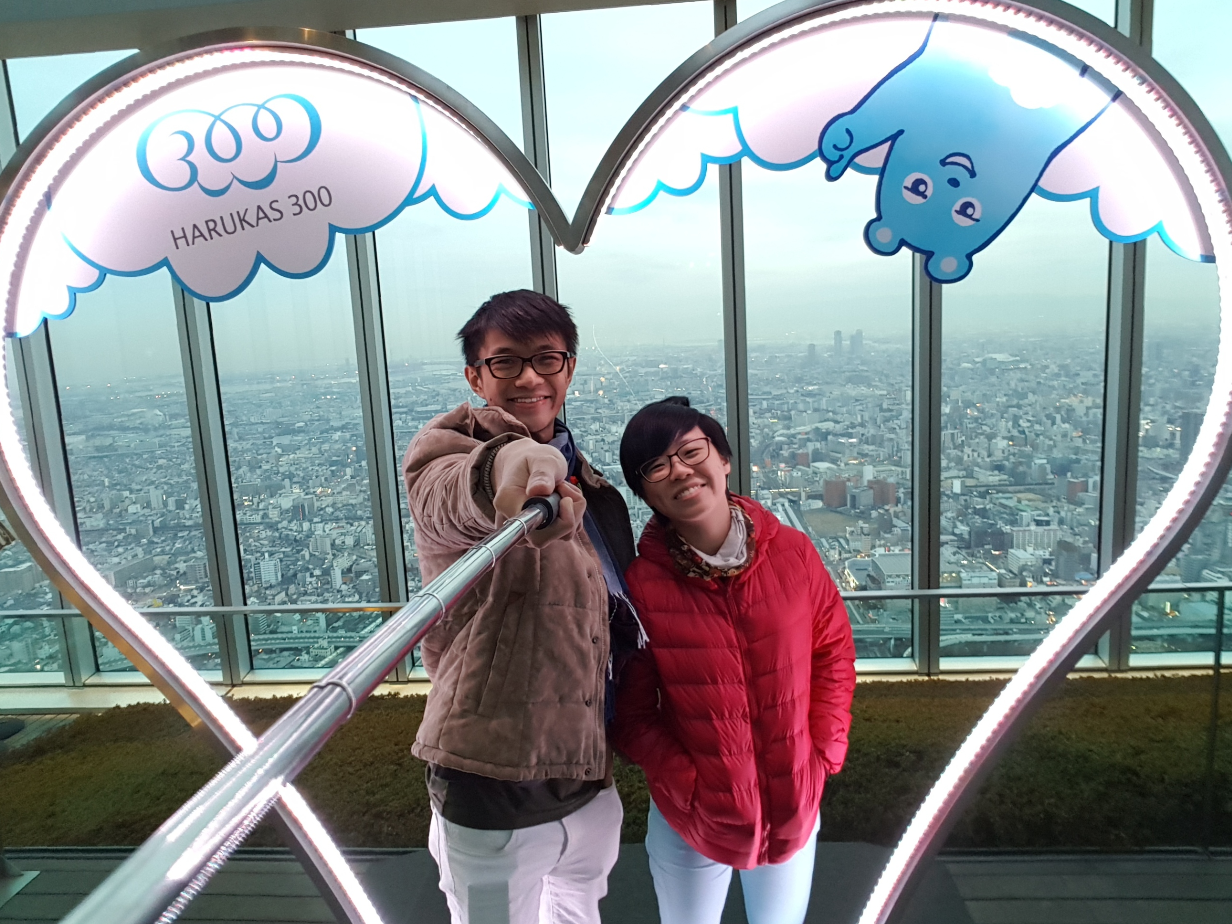 Anyway, I ended the last post after we were done exploring the cafe and the restaurant since it was getting kinda long, so let's finish up!
22 Feb 2017. Monday.
We were just about to leave, but before we go we had to use the restroom. And I'm so glad we did because it's probably one of the best restrooms I've ever been in! How many toilets have a view like this!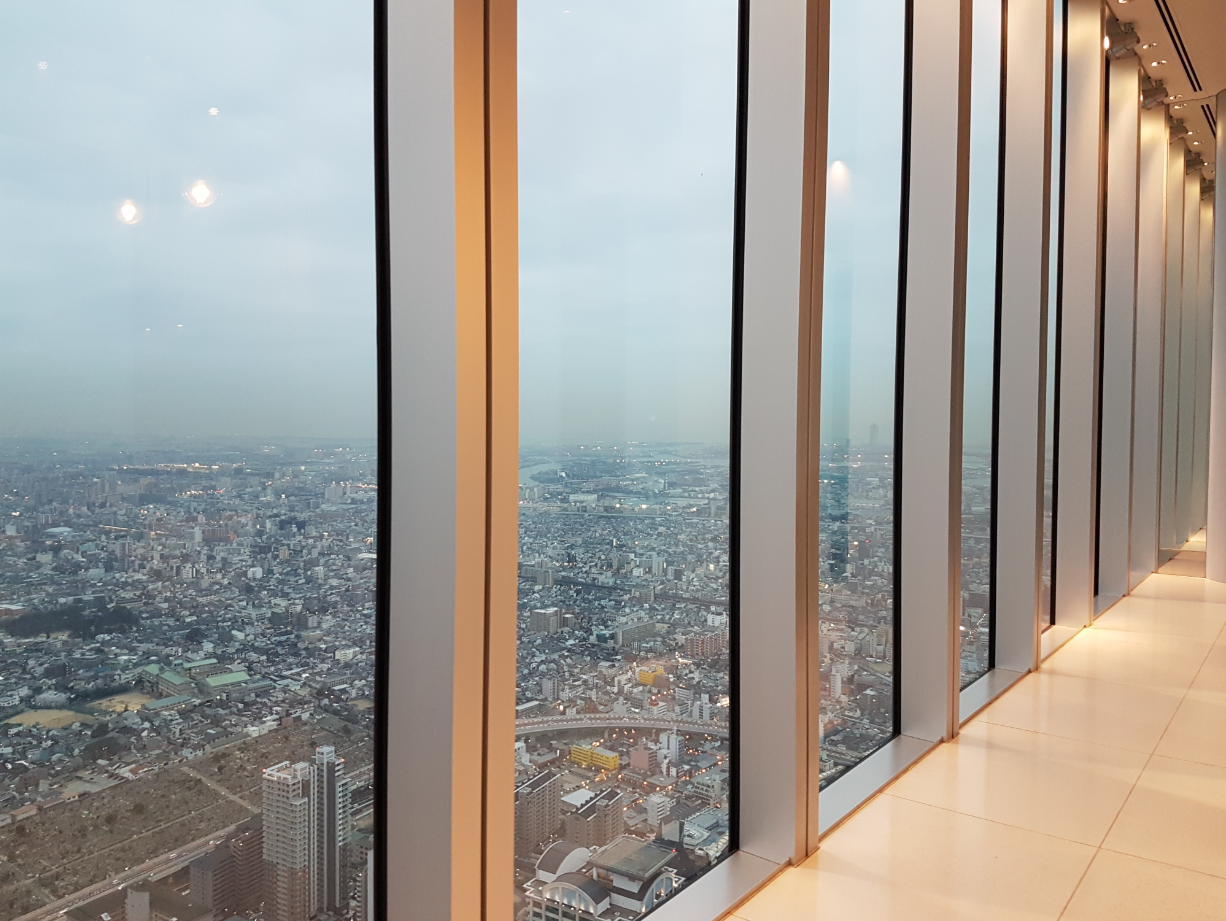 It was truly spectacular! Thankfully no one else was in the restroom at the time so I could take all the photos I want.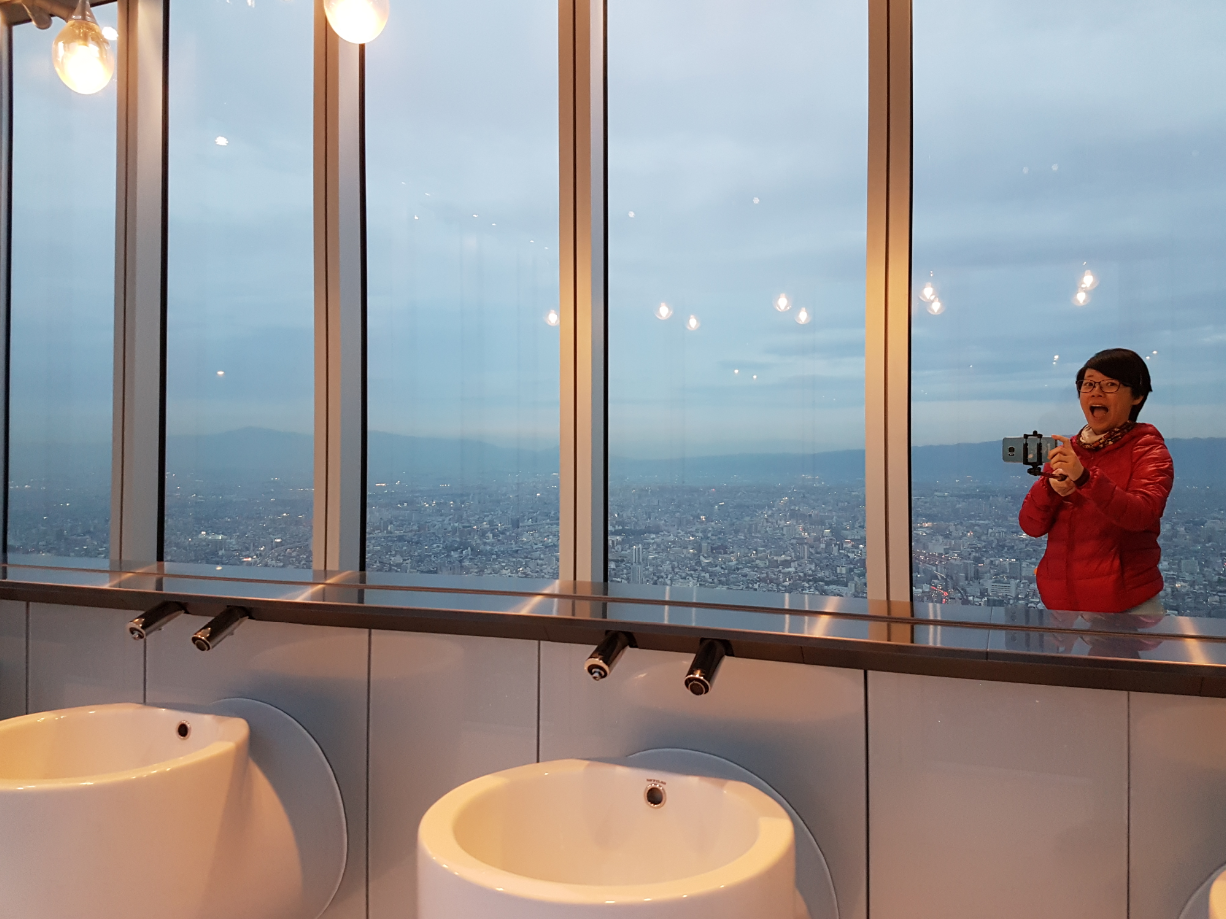 Somehow the view here just looked better than when we were in the observatory, I'm not sure why. Maybe it was the lights or something but it just looked so much more beautiful.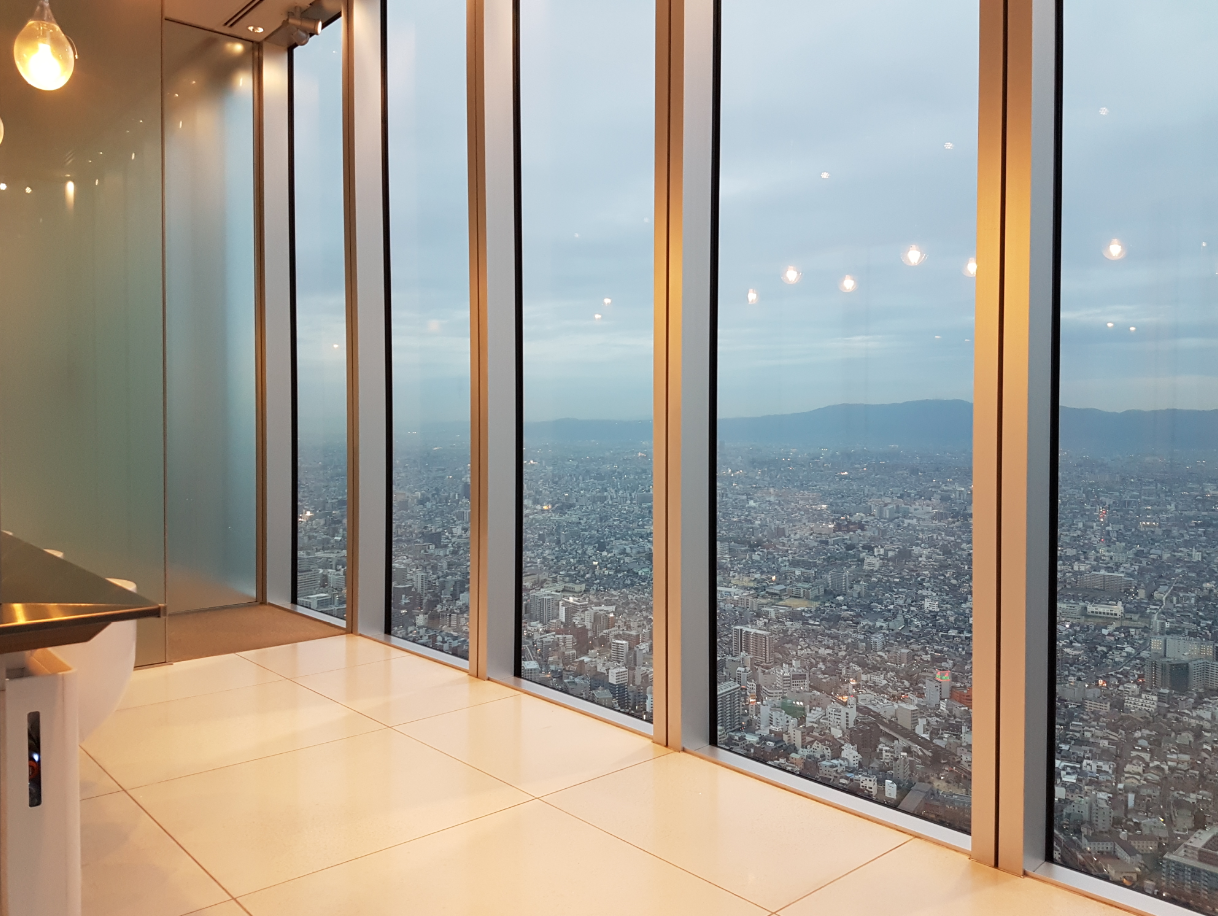 I might've got caught up a little in taking too many photos.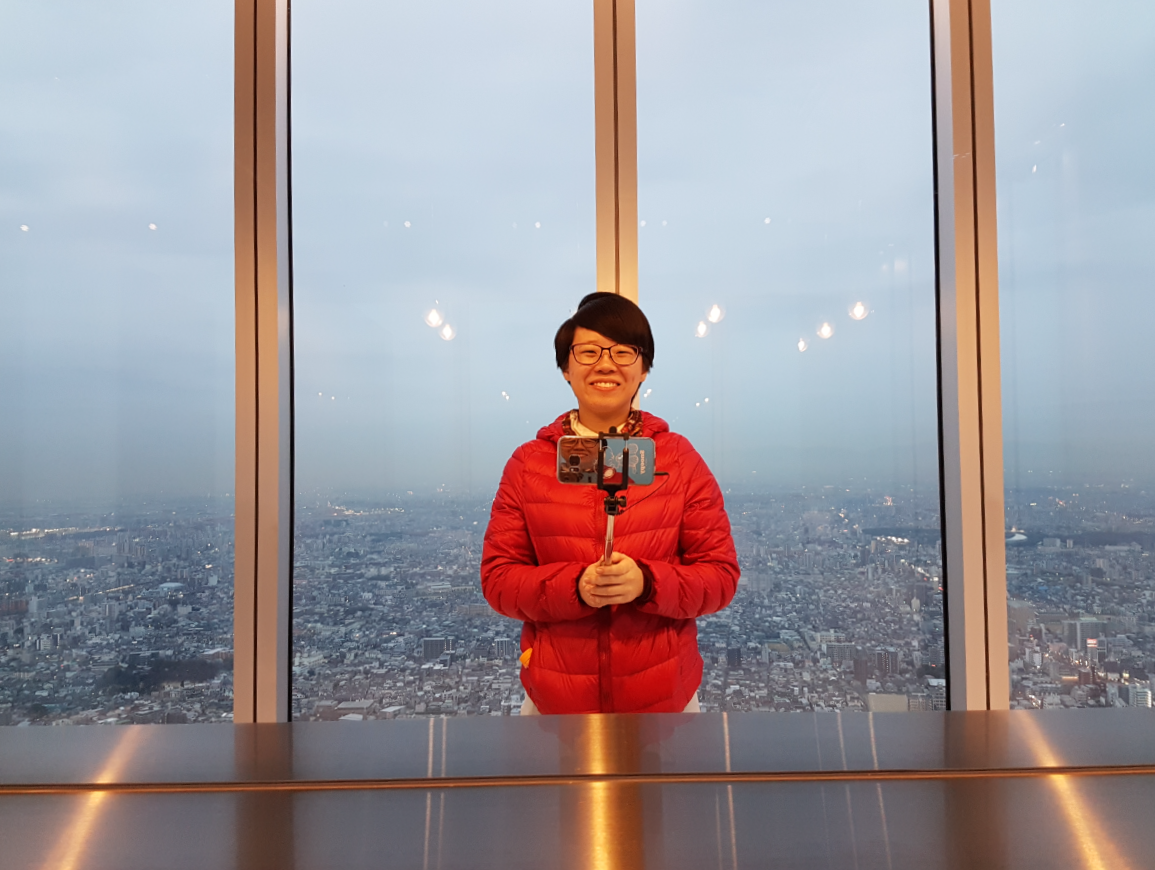 The male and female toilets were separated by a frosted glass panel and I met Sean outside once I was done photographing.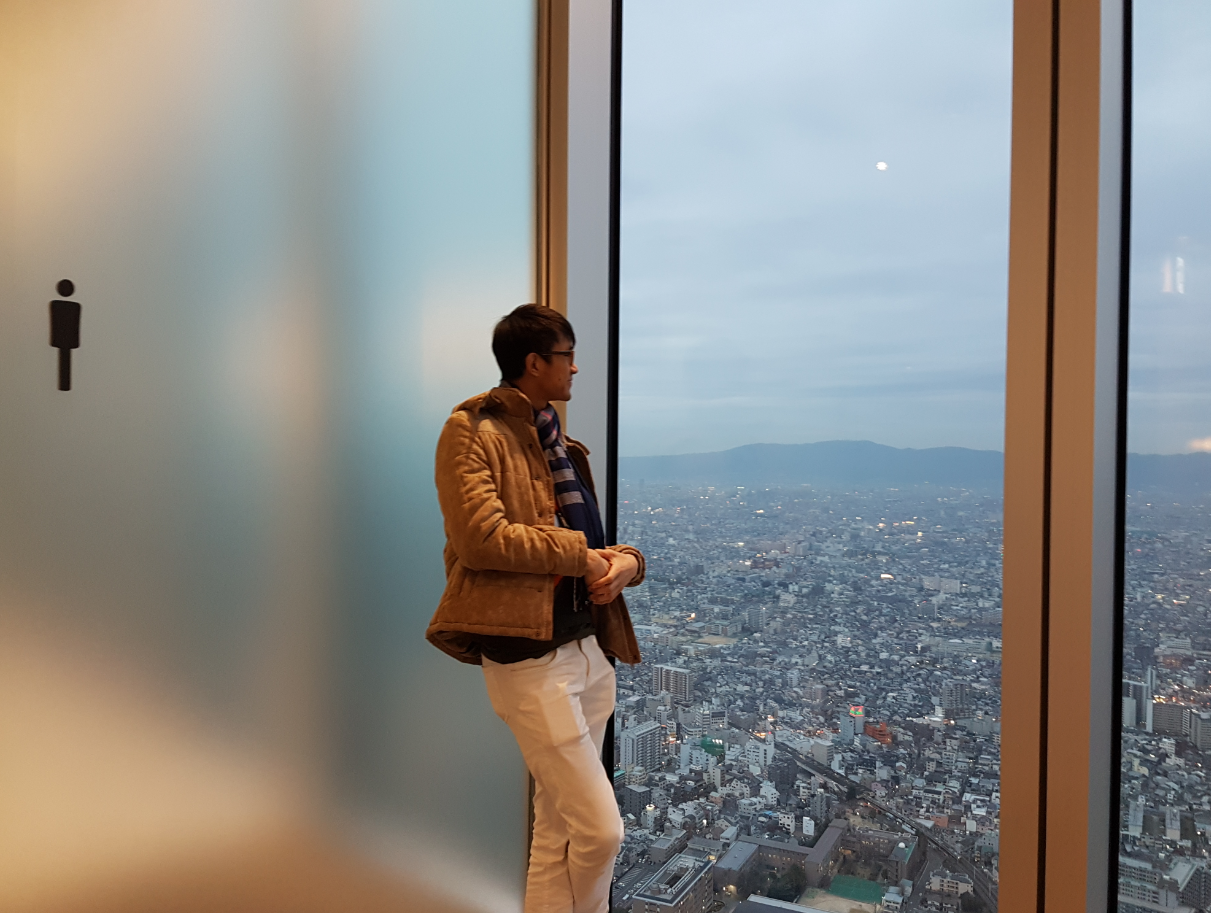 And we did get one nice shot; I think you wouldn't even know this was just outside the toilet!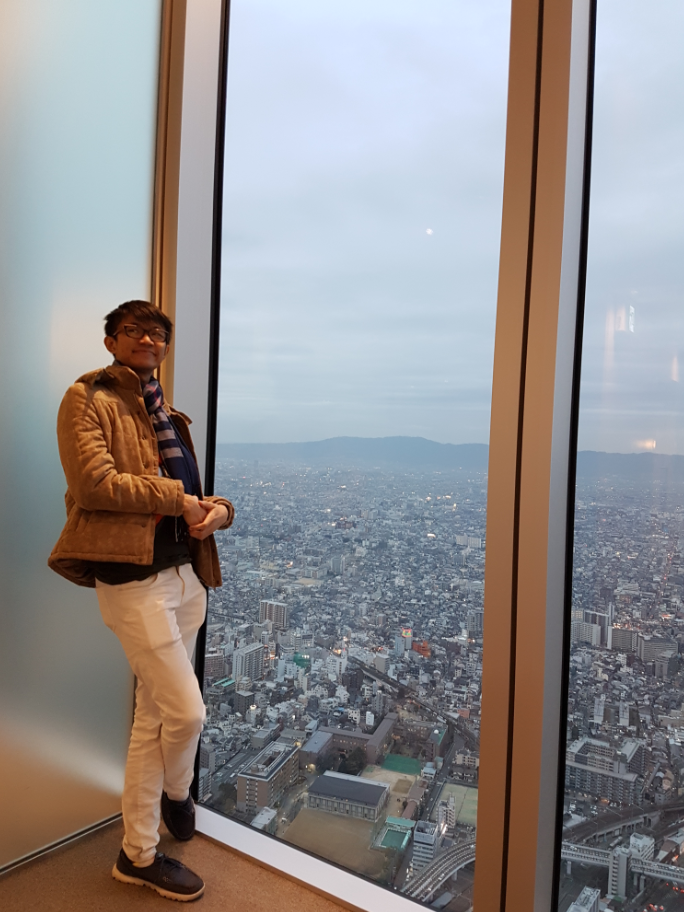 After we left the restrooms we took one last look around as all the city lights came on, and man, what a sight it was!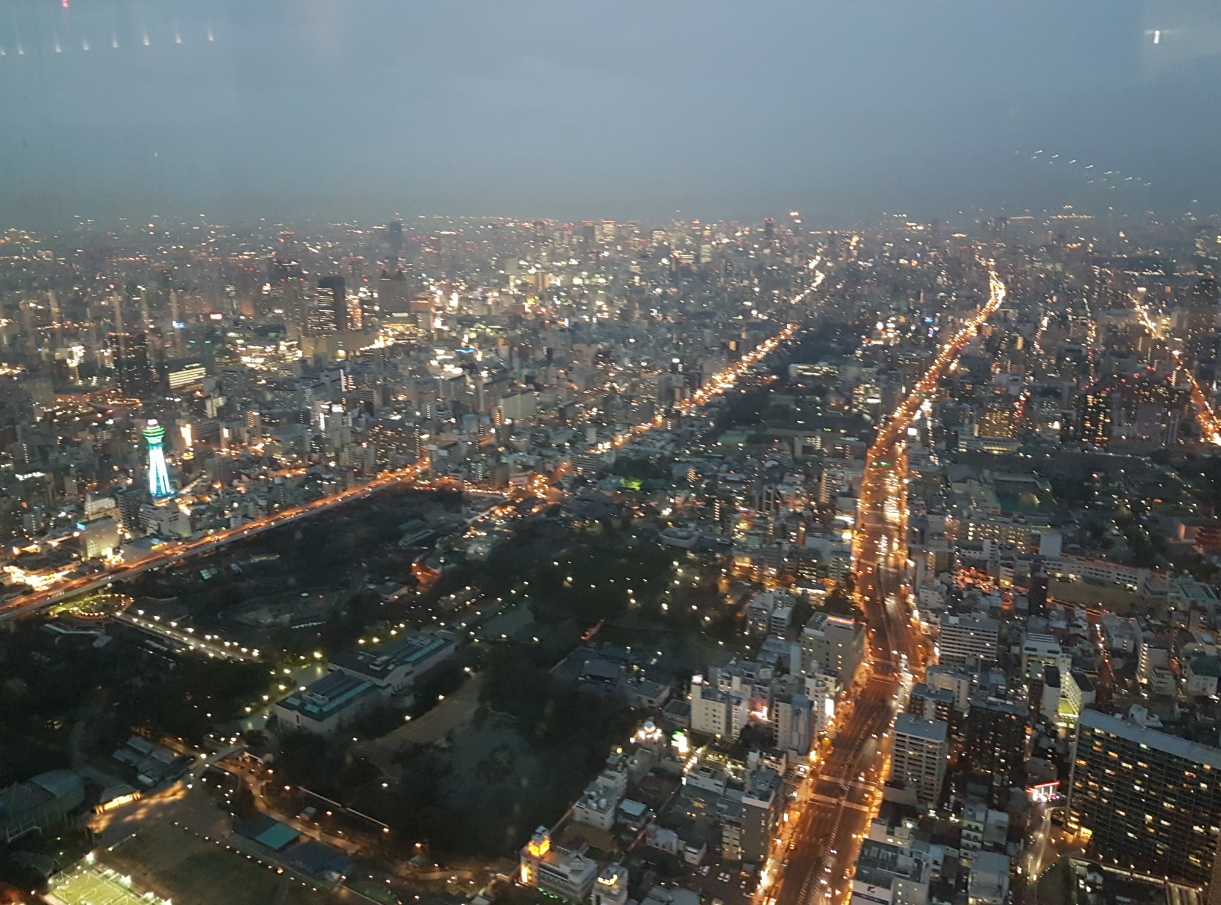 It felt like the whole city was covered in fairy lights!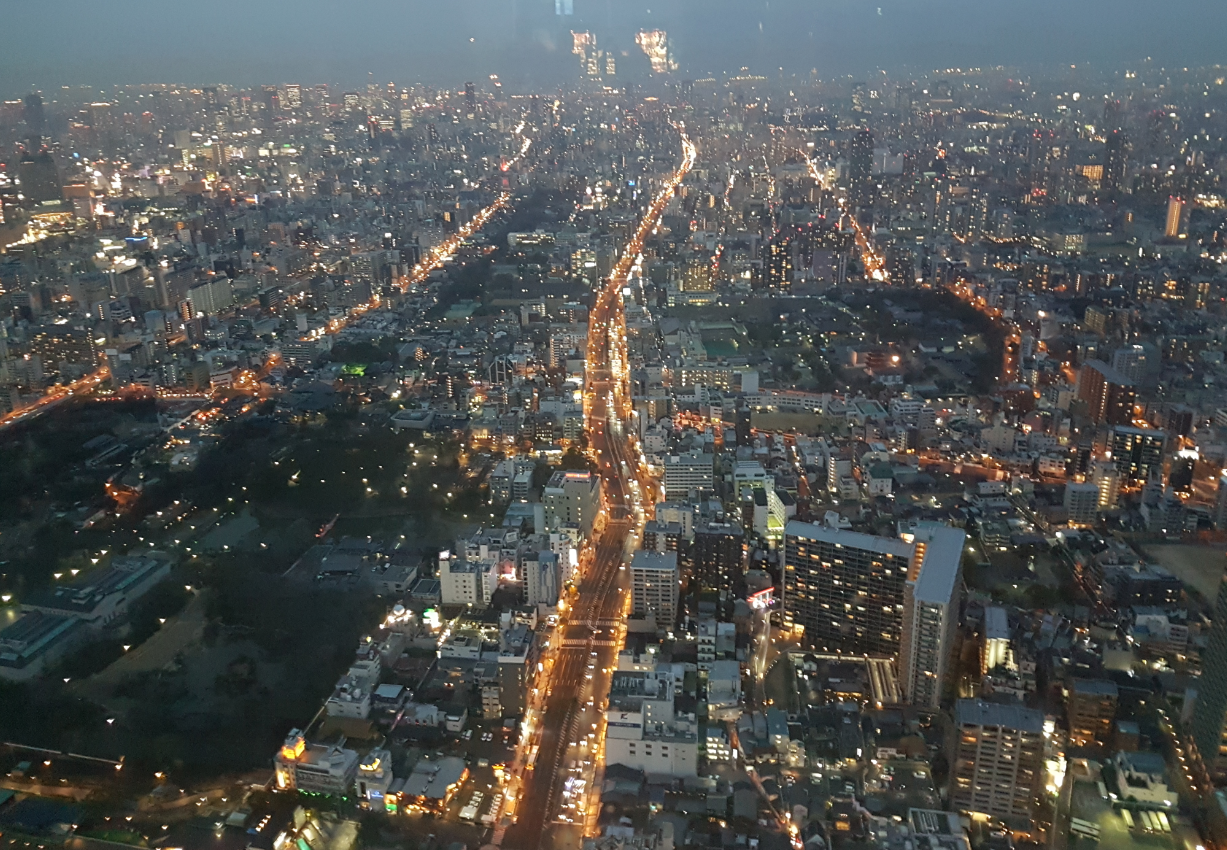 The observatory itself was lighted up quite nicely as well. The area felt a little more regal with the pillars all lighted up like that.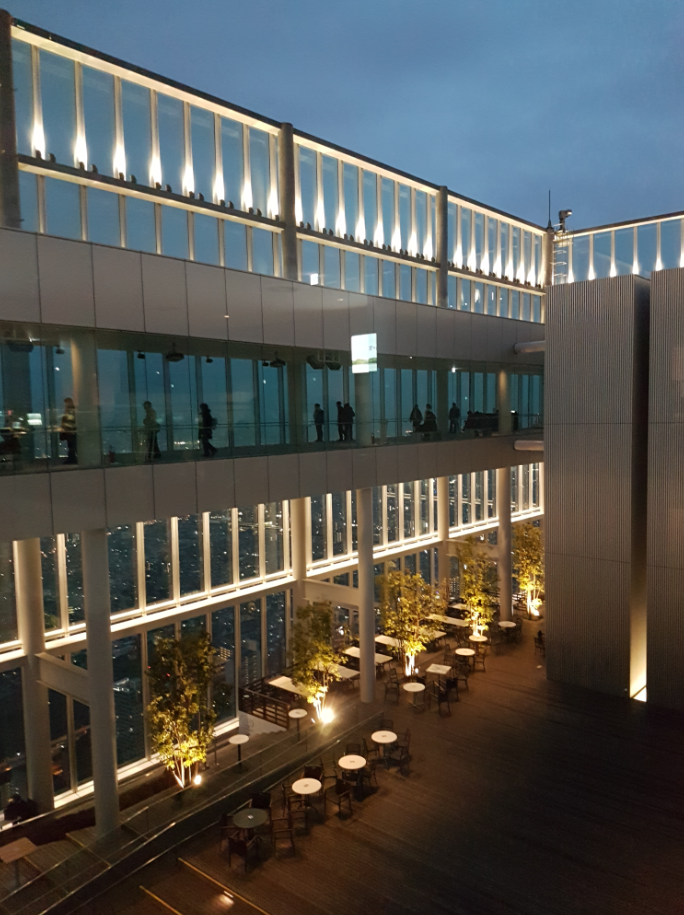 Anyway, after another walkaround, we went to take the lift back down to street level.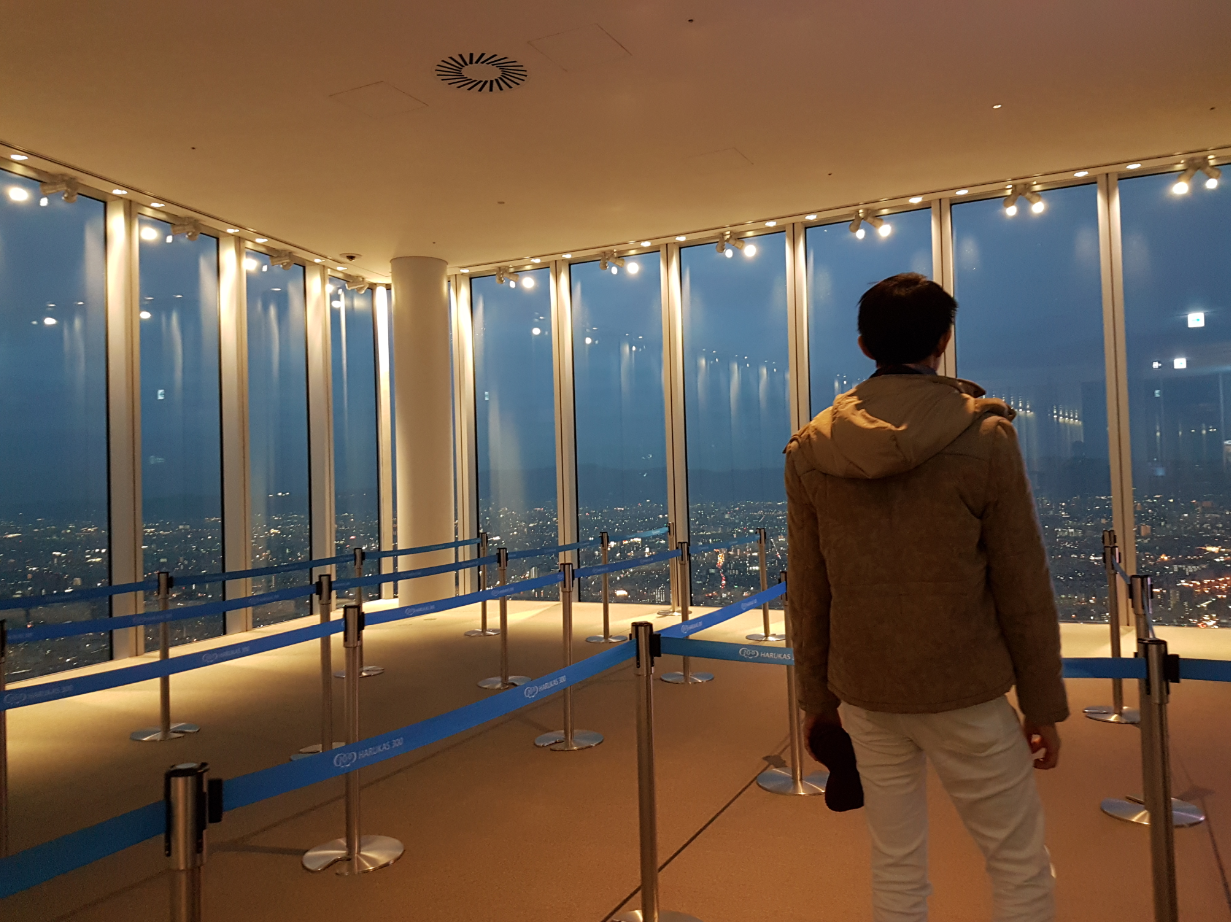 The initial crowds have gone so we even managed to get the lift all to ourselves!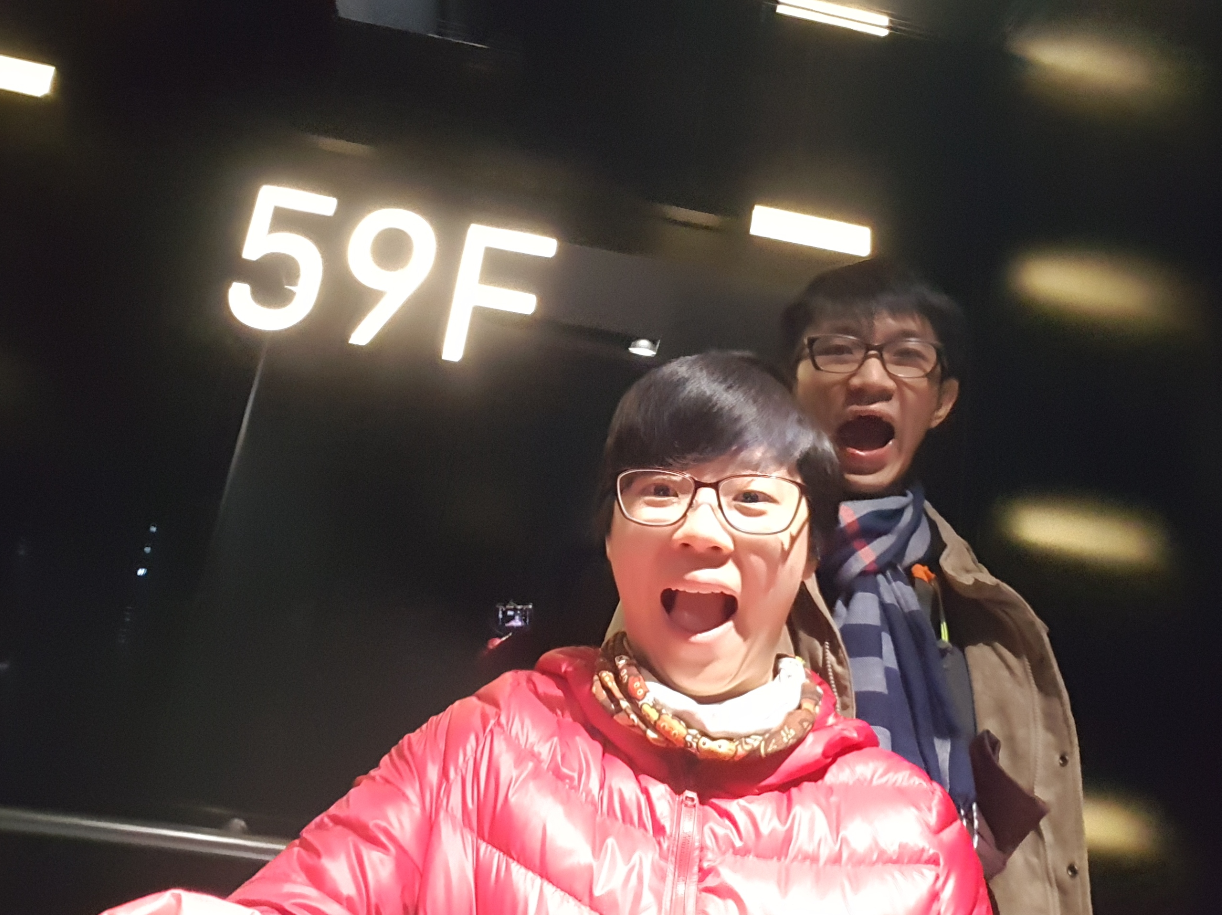 And less than 45 seconds later, we were back in the lobby, aka the 16th floor of the department store.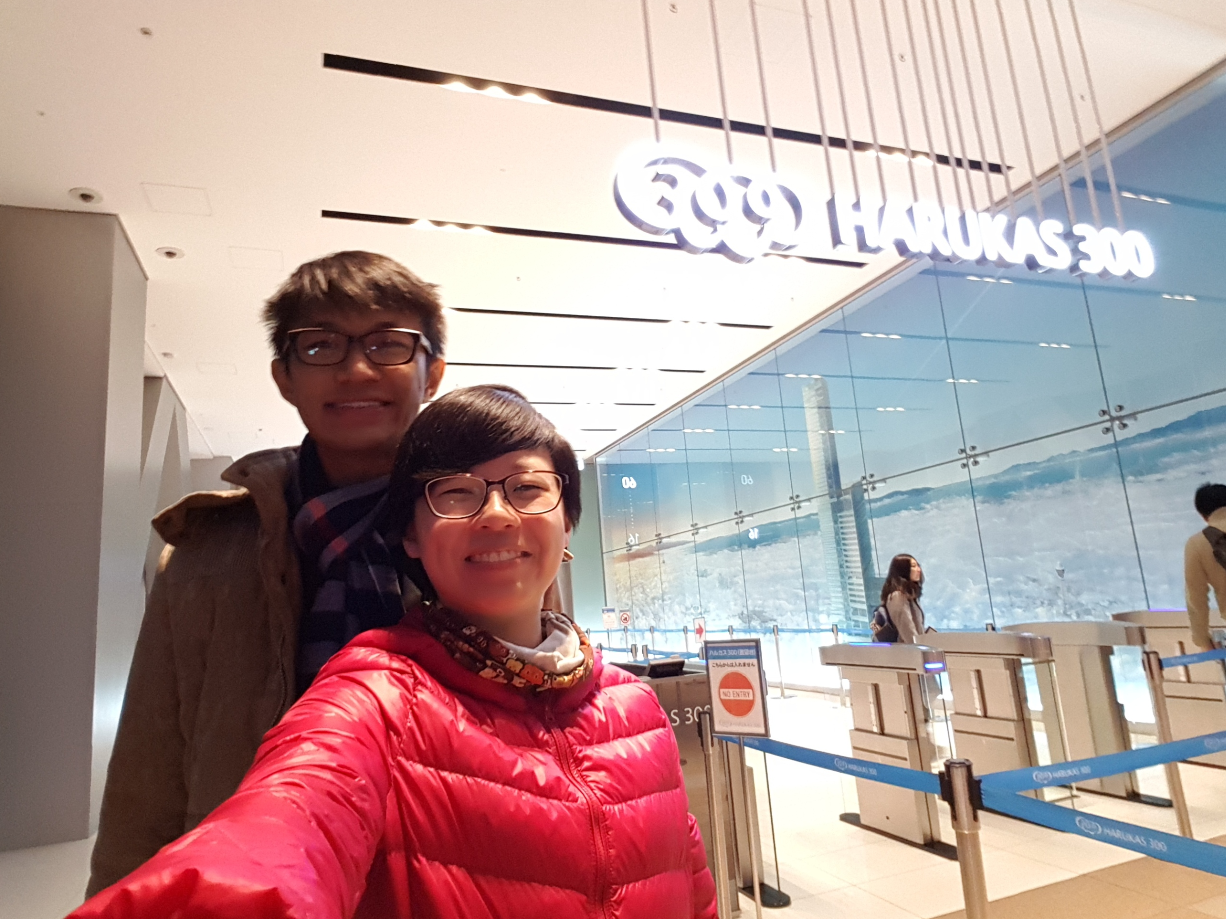 Where we were greeted with a 3D Abeno Harukas art exhibit with a creepy old cardboard man: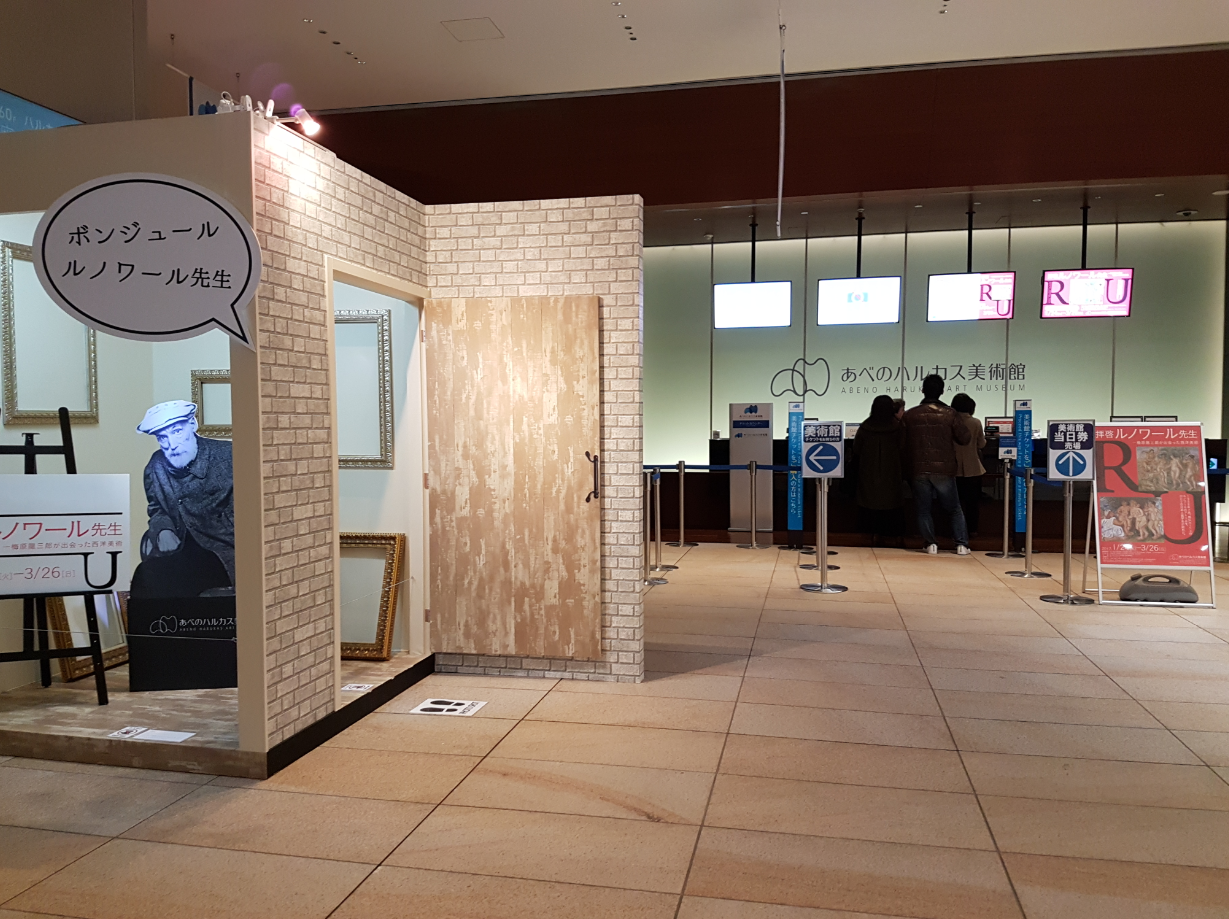 Now I didn't know this at the time, but apparently Harukas 300 offered quite a few other experiences. They might not have had this at the time when we went there, but I saw a couple of people writing about it 2019 so it may still be there today.
The first is this experience called Edge The Harukas, which is a paid add-on that allows you to walk right on the deck at the top of the building! The deck itself is is about 60cm wide and 20m long and is completely in the open air! You'll have a safety rope attached to you but it will definitely feel like you're about to fall off the building. Not for the faint-hearted and especially not for those who have a fear of heights, but if you're a thrill-seeker, this is definitely worth it!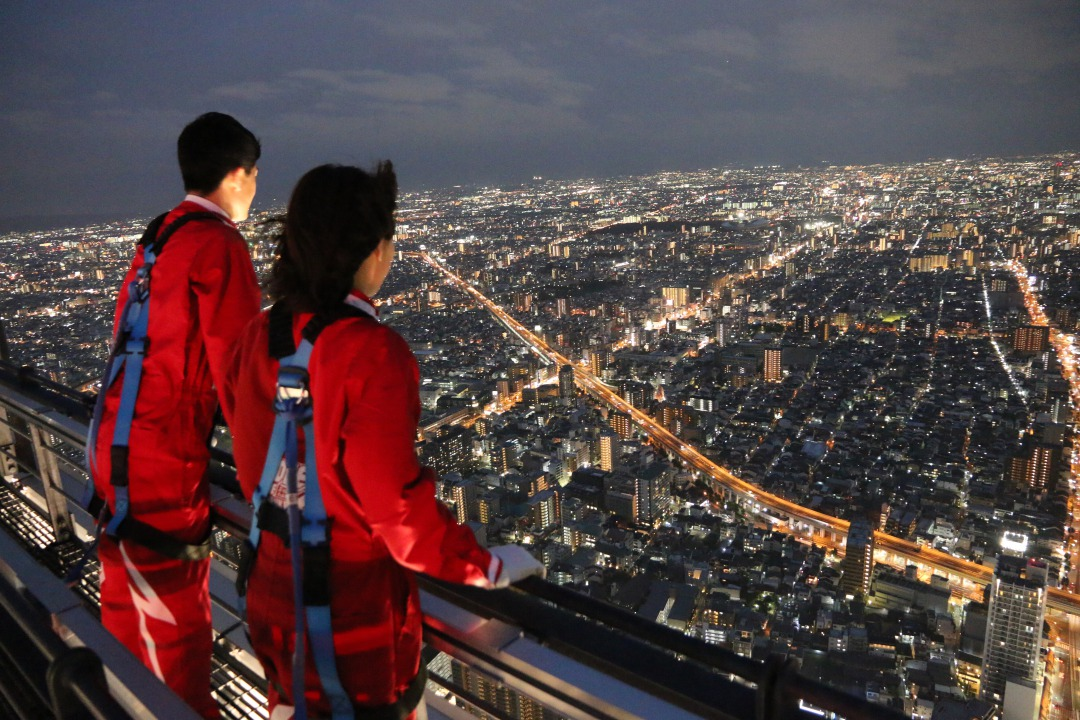 Source: Kanjijp
Now that I think about it I think we did see this, but we're both kinda scared of heights and we figured it was the same view anyways, so we didn't do it.
Another paid experience is a 30-minute tour of the heliport on the roof of the building. There's no glass between you and the 360º views here. And it does provide a pretty stunning panorama of the entire city!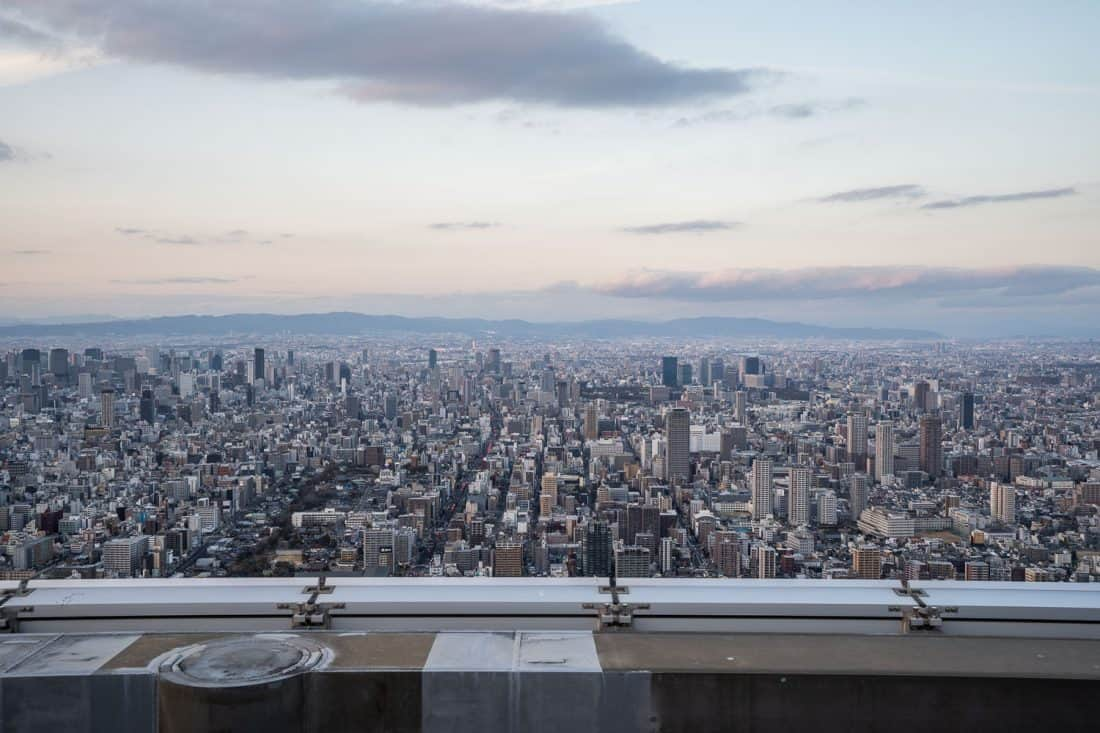 Source: Never ending voyage
And the last and probably coolest experience is the light and sound show! Once night falls, the glass windows become a projection screen, and it looks like there are creatures flying across the cityscape!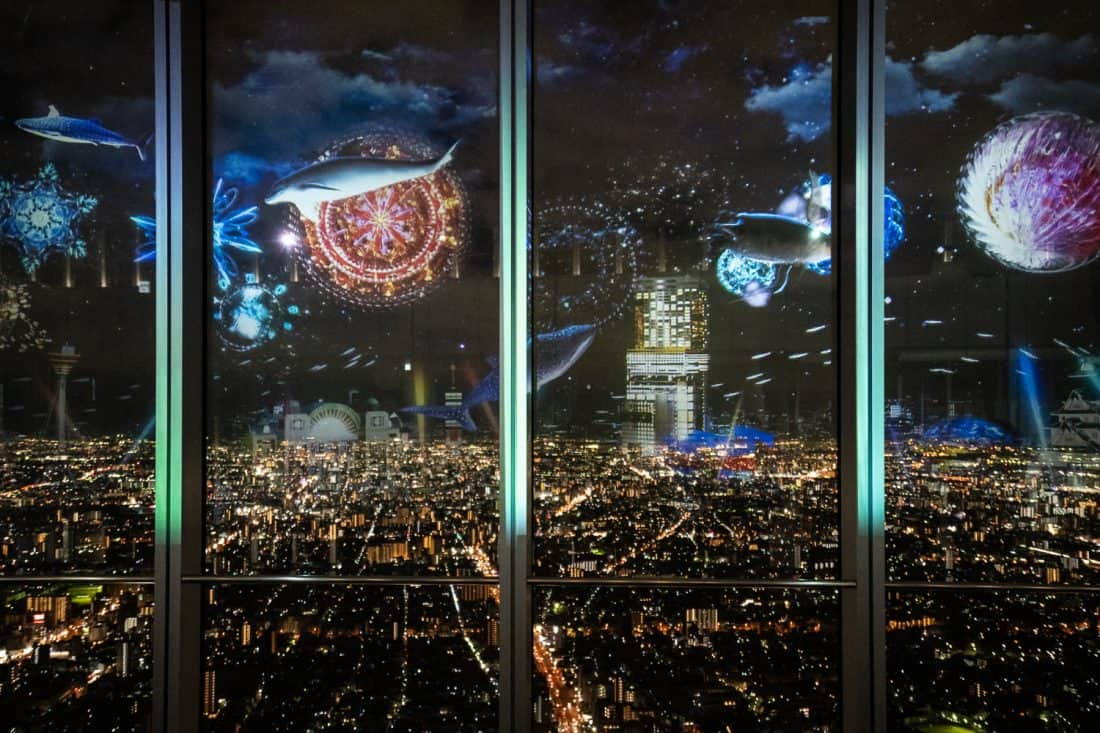 Source: Neverendingvoyage
They even have a interacted sky fireworks show on the two twin towers in the middle of the open-air cafe!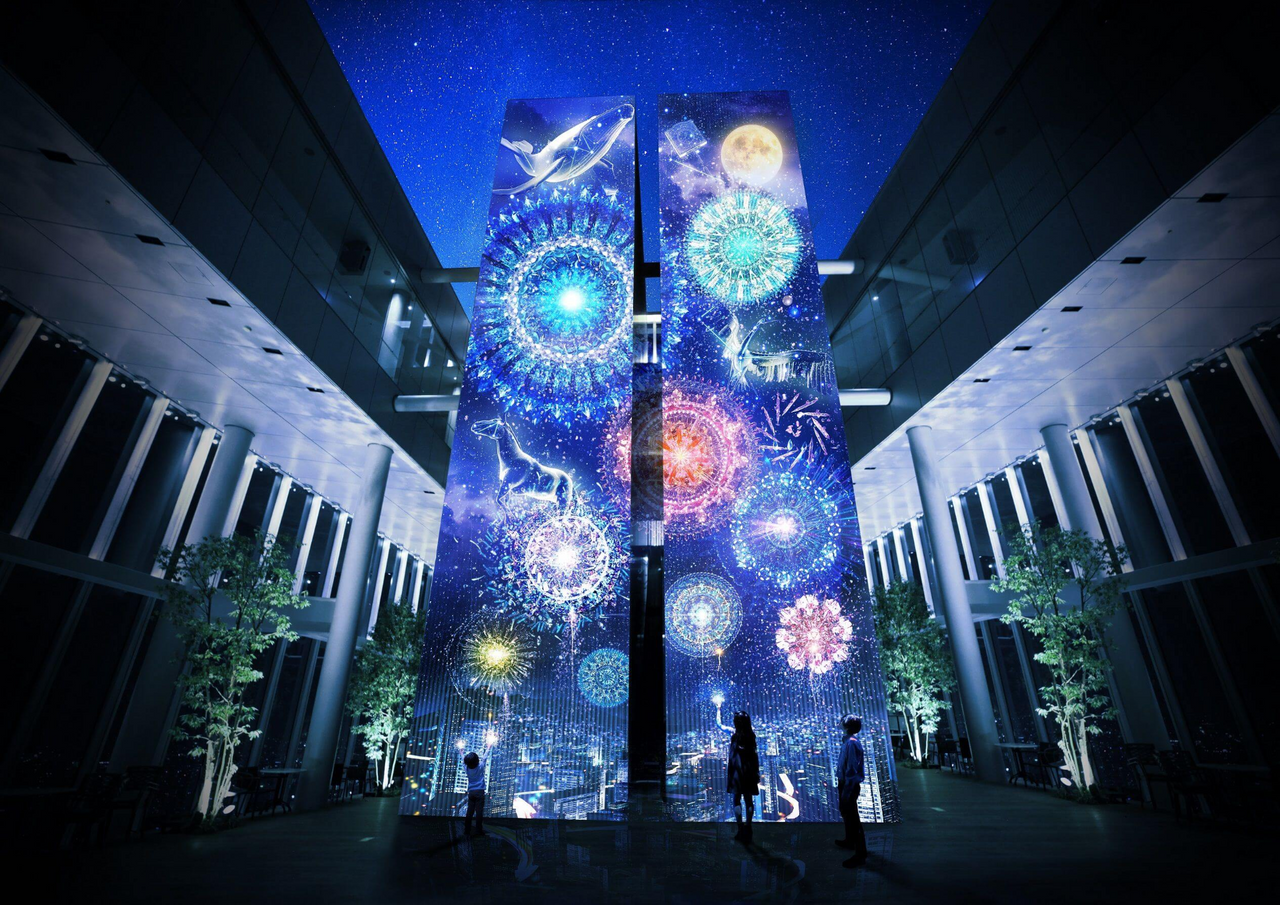 Source: Moshi Moshi Nippon
Again, I'm not sure whether this was available when we went there in 2017 since most of the posts I saw was from 2018 onwards. So it was a shame. But then again, it might've been much later than when we went there since we left at around 6pm so maybe the light show starts at 8pm or something. Oh well. It does look really nice though so if you do visit Harukas 300 I recommend going a little later and staying a little longer to enjoy all these experiences.
Anyway, after we left we went to check out the department store for any snacks we could bring back.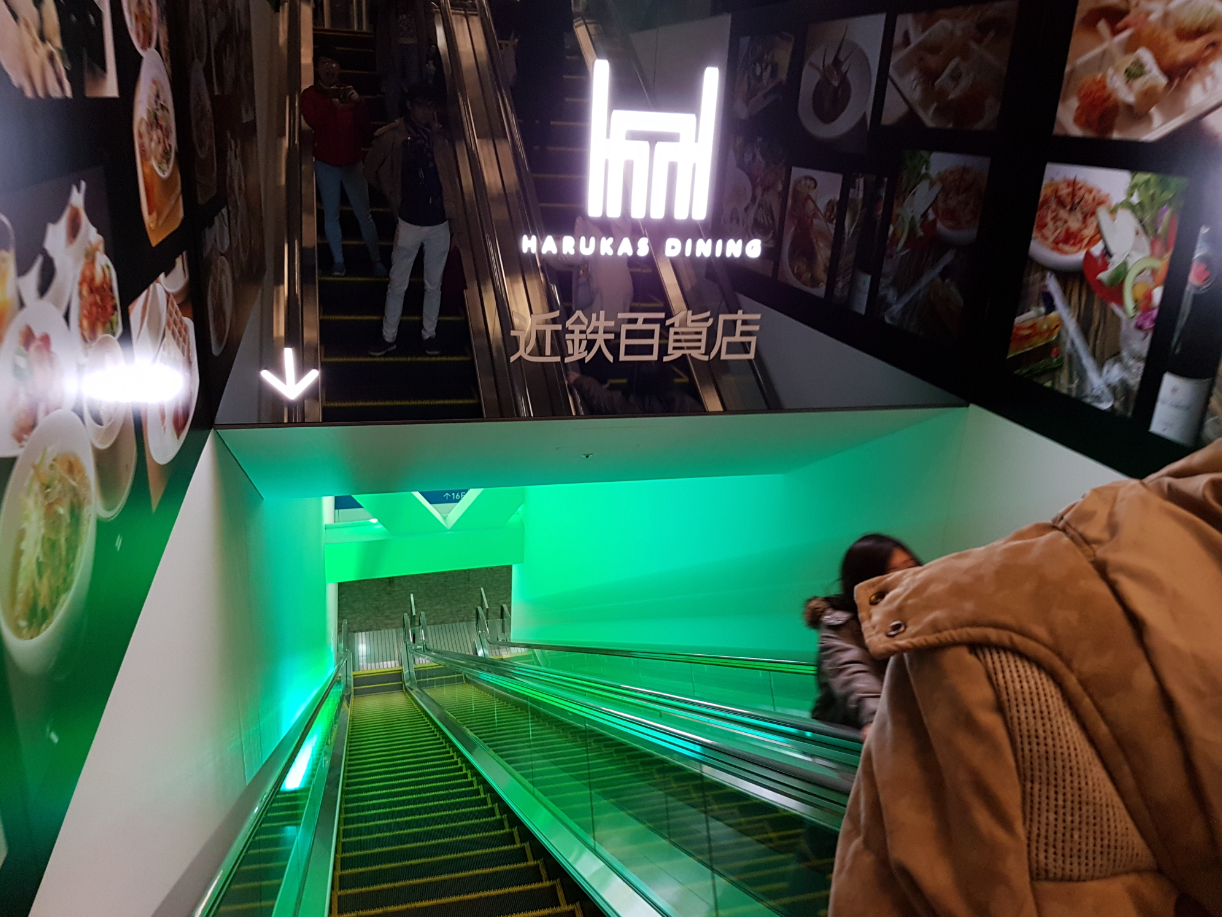 We weren't that hungry at the time yet but I did feel like having a snack of some kind, then we saw this whole display of Japanese strawberries!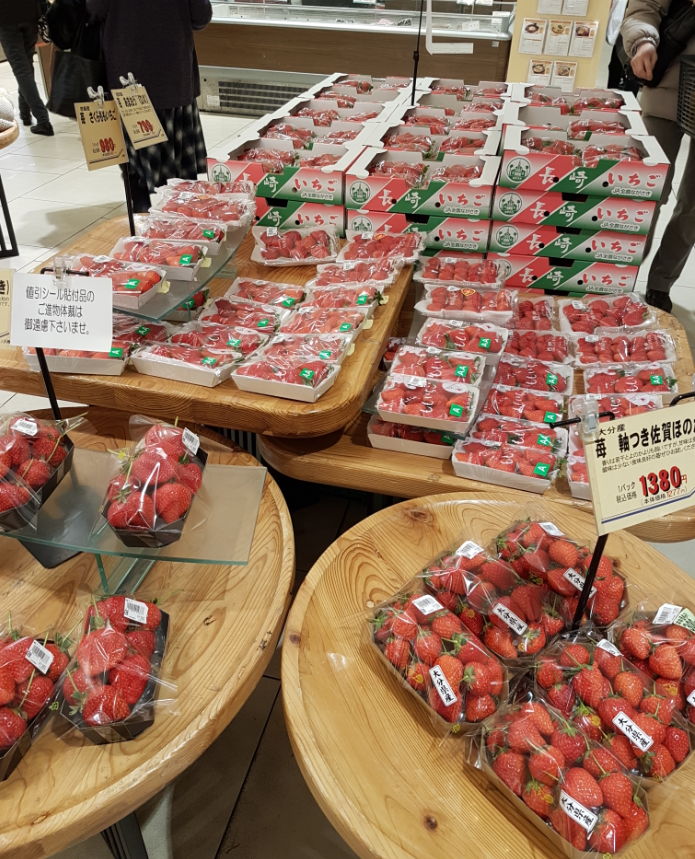 I think these are probably my favourite fruits to get in Japan. I don't normally eat strawberries because they're kind of a gamble but the strawberries in Japan are the best I've ever had! They have just the perfect amount of sweetness and a juicy soft texture that is unmatched by any other strawberry.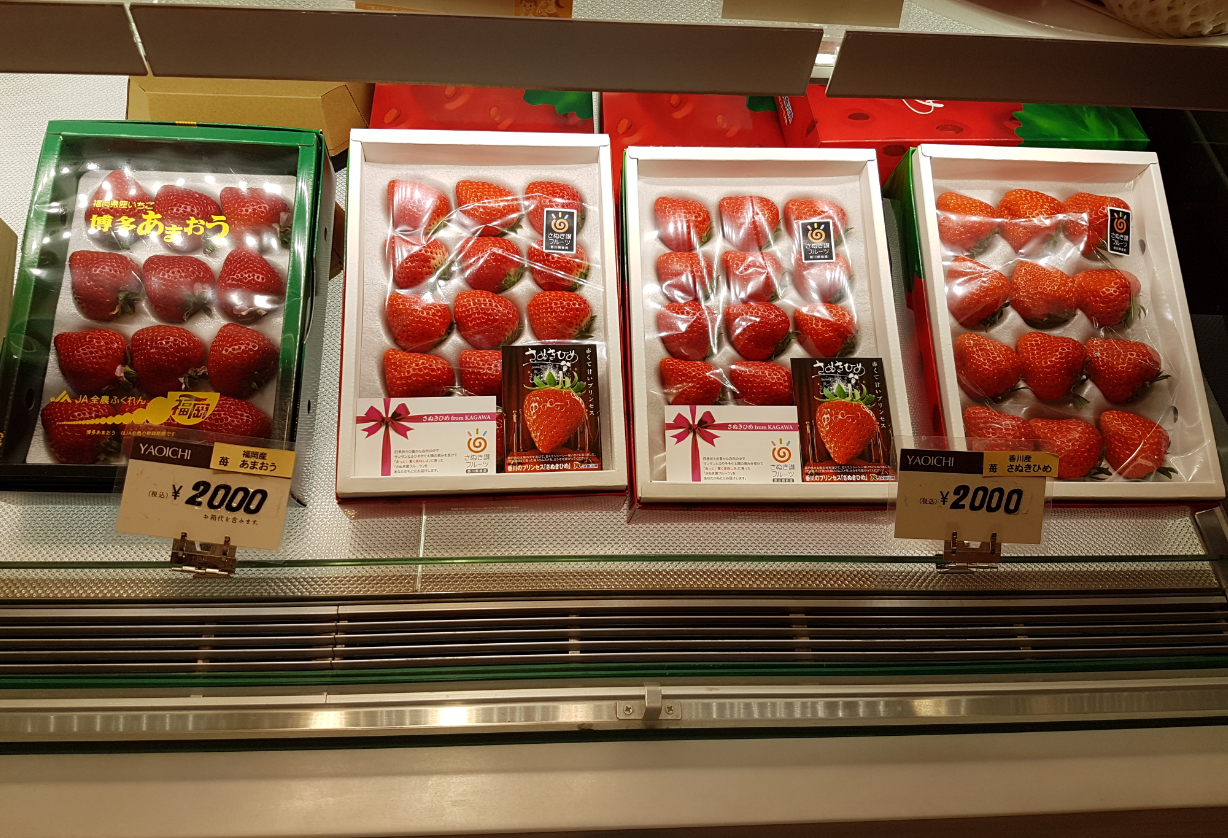 Of course they do have many different grades and thus a wide price range and as a general rule we always buy the cheapest ones because they're already so delicious! We bought a small cup of strawberries and found a bench to sit and enjoy them.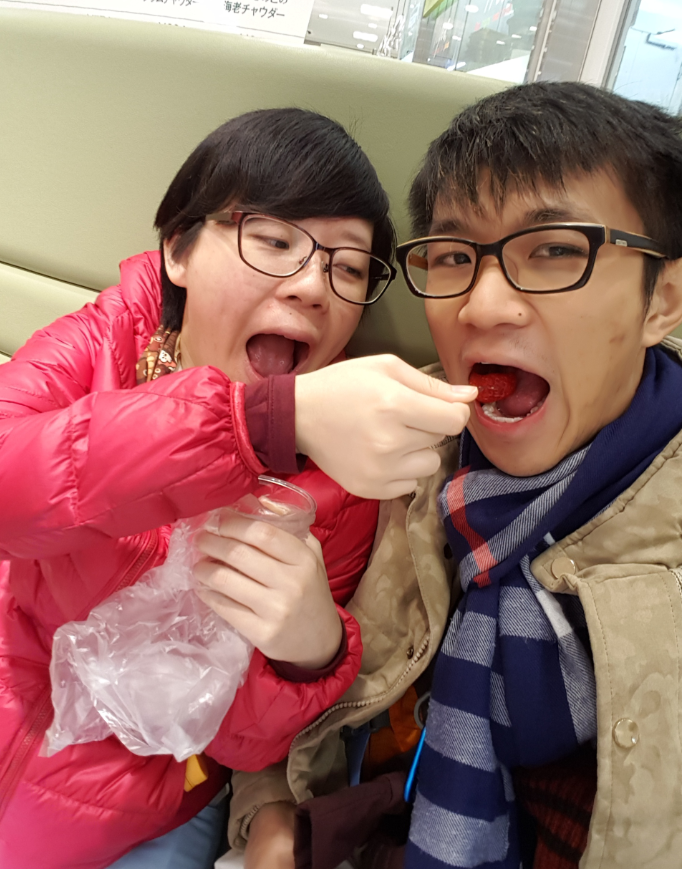 After that, we took the train back towards Dotonbori and went to our favourite discount store - Donki Hote!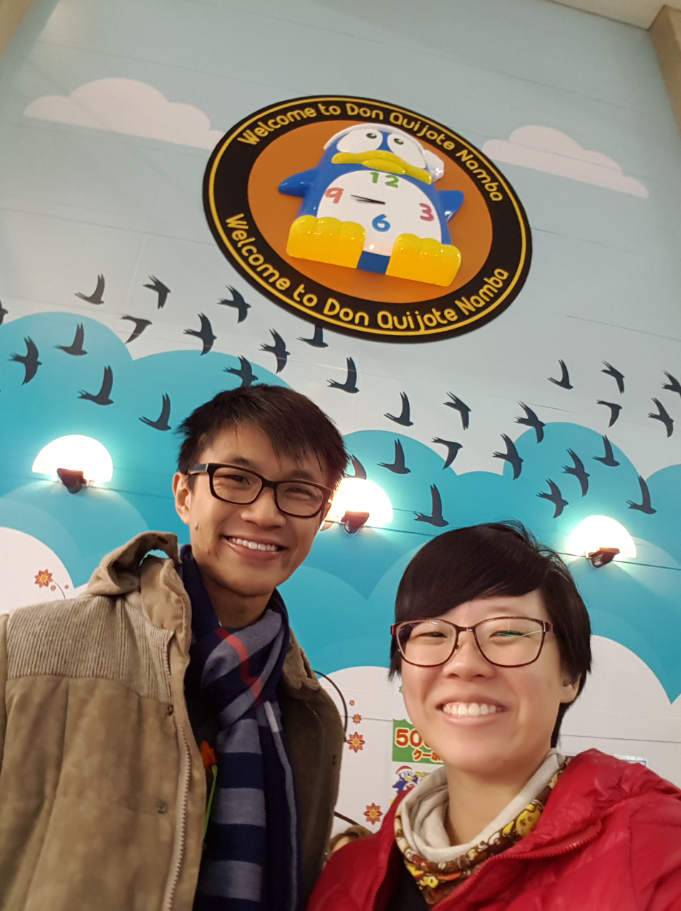 Where we found this huuge chocolate bar! That we didn't buy of course. I think that might take me an entire year to finish.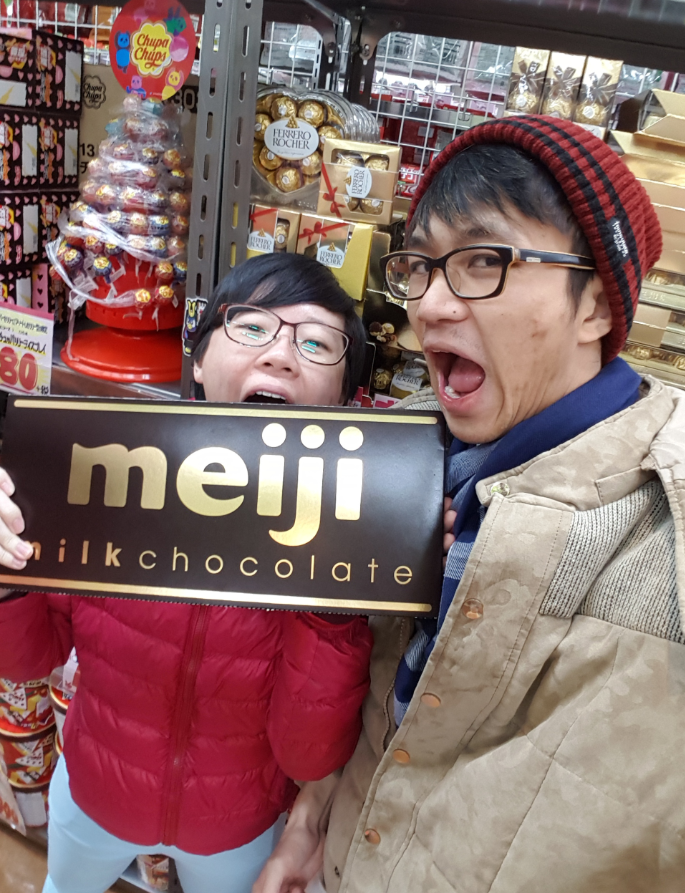 We even found a whole range of Snoopy merch! And I bought one of the transparent water bottles because I couldn't resist.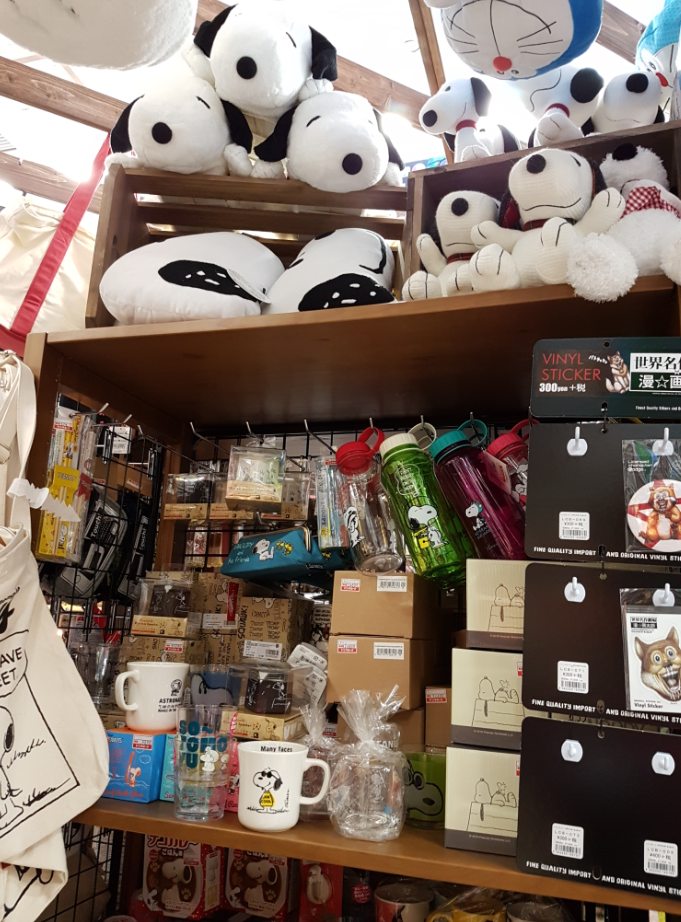 We also saw this really derpy-looking Pikachu: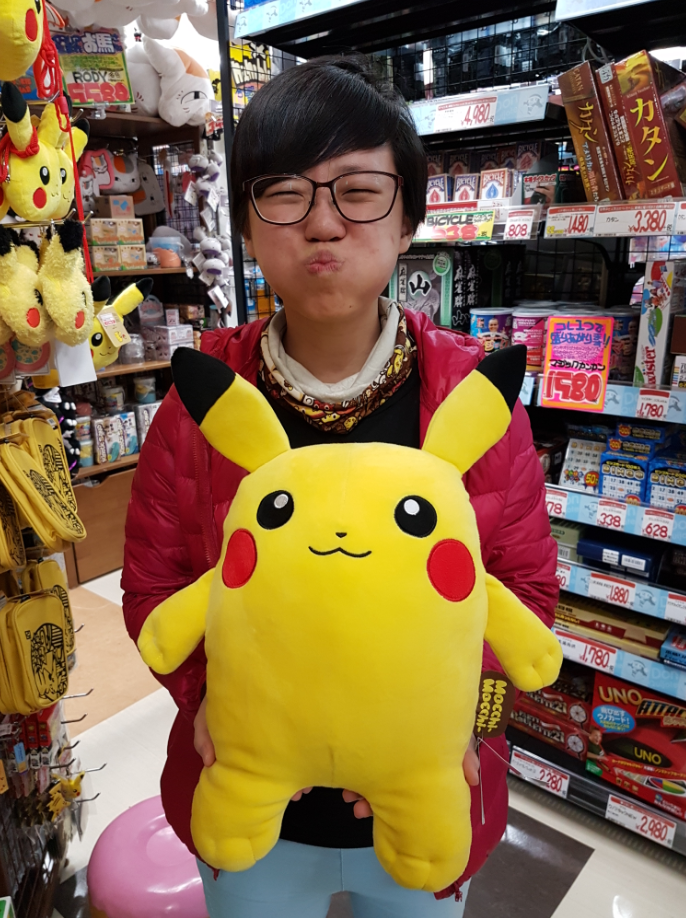 And this PPAP guy outfit! I guess that was back when that was still a thing.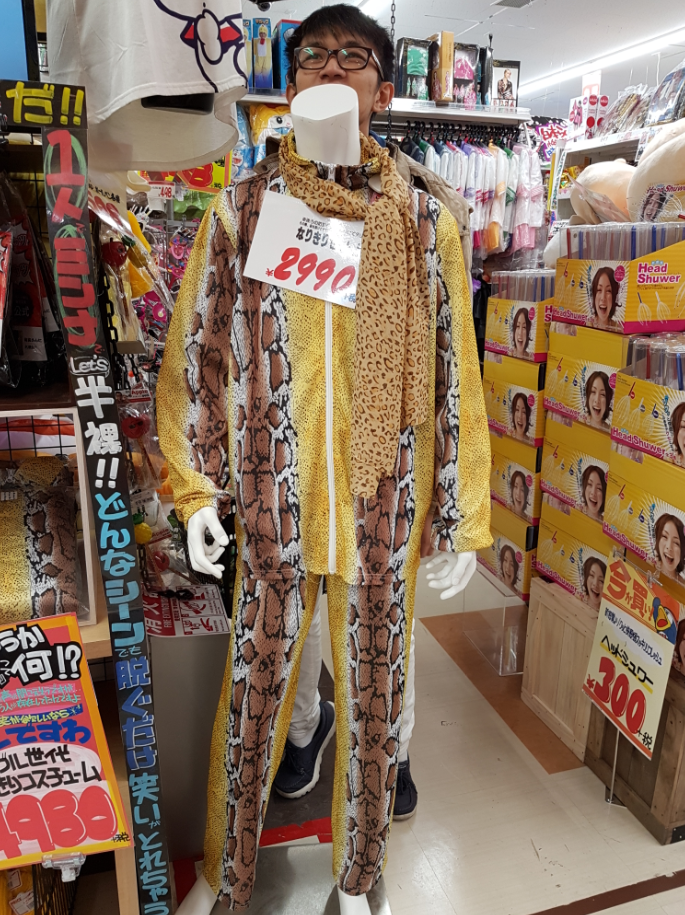 After we bought a bunch of snacks and souvenirs, we headed to our favourite yakiniku place for one last delicious steak dinner - Gyu-Kaku!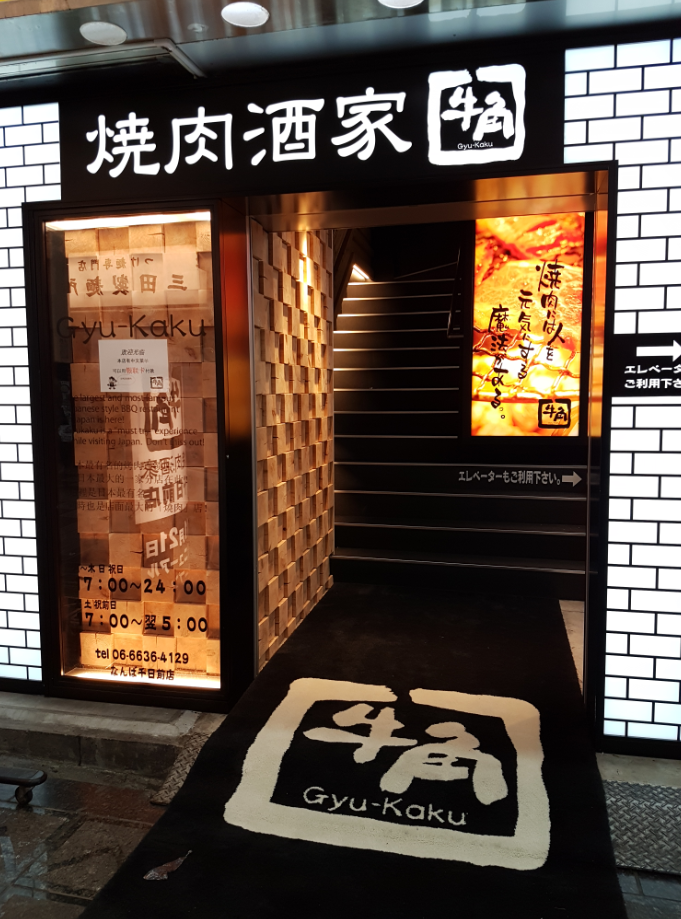 I've written about Gyu-Kaku for tasteem quite a while back, so if you're interested you can check out the post here! But it's basically a restaurant specialising in grilled meat, where you will literally barbecue your own meat right at your table!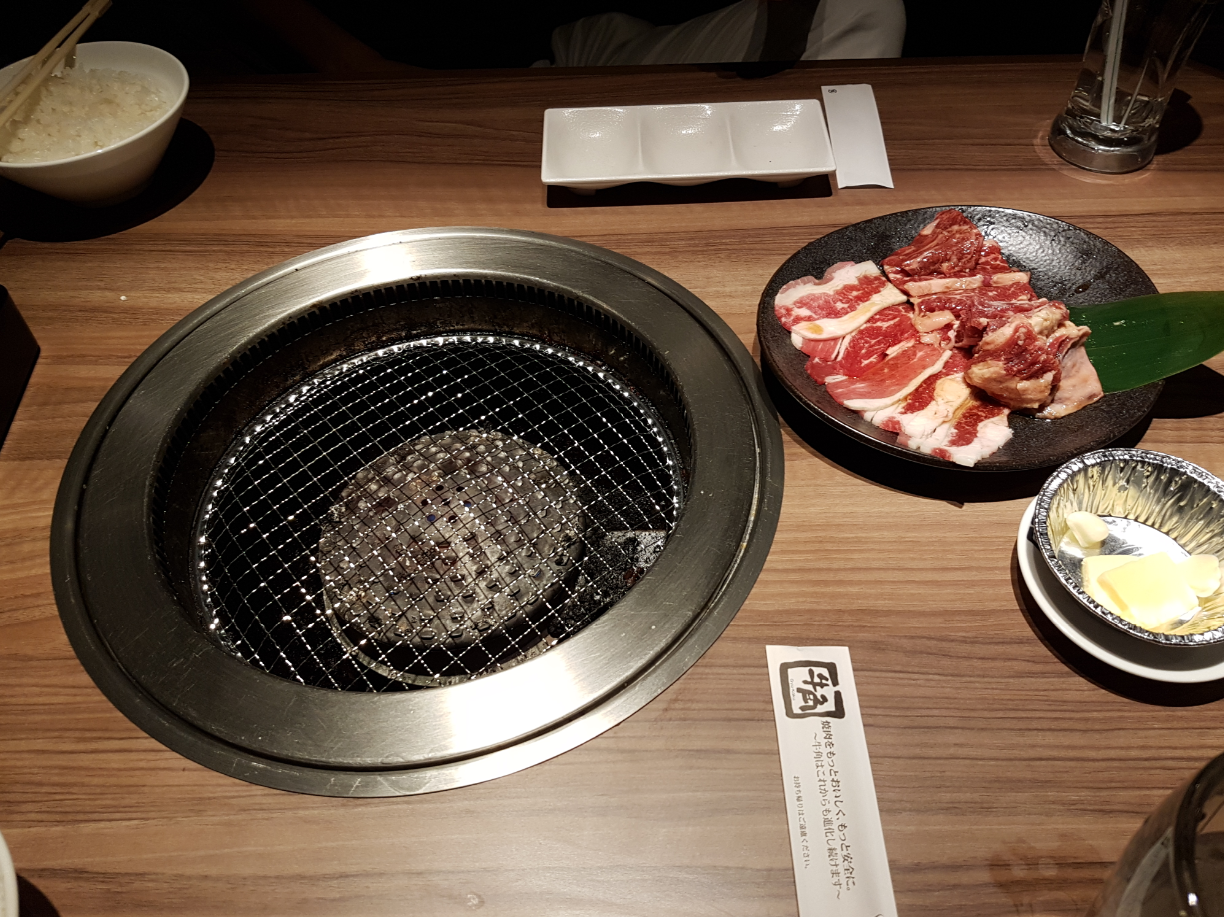 Although we love meat, we're not that familiar with the different cuts of steak so we just ordered one of the sets and pretty soon, our plate of raw meat arrived!
Time to get cooking! If you've had experience barbecuing meat, or been to a KBBQ restaurant before it's pretty similar.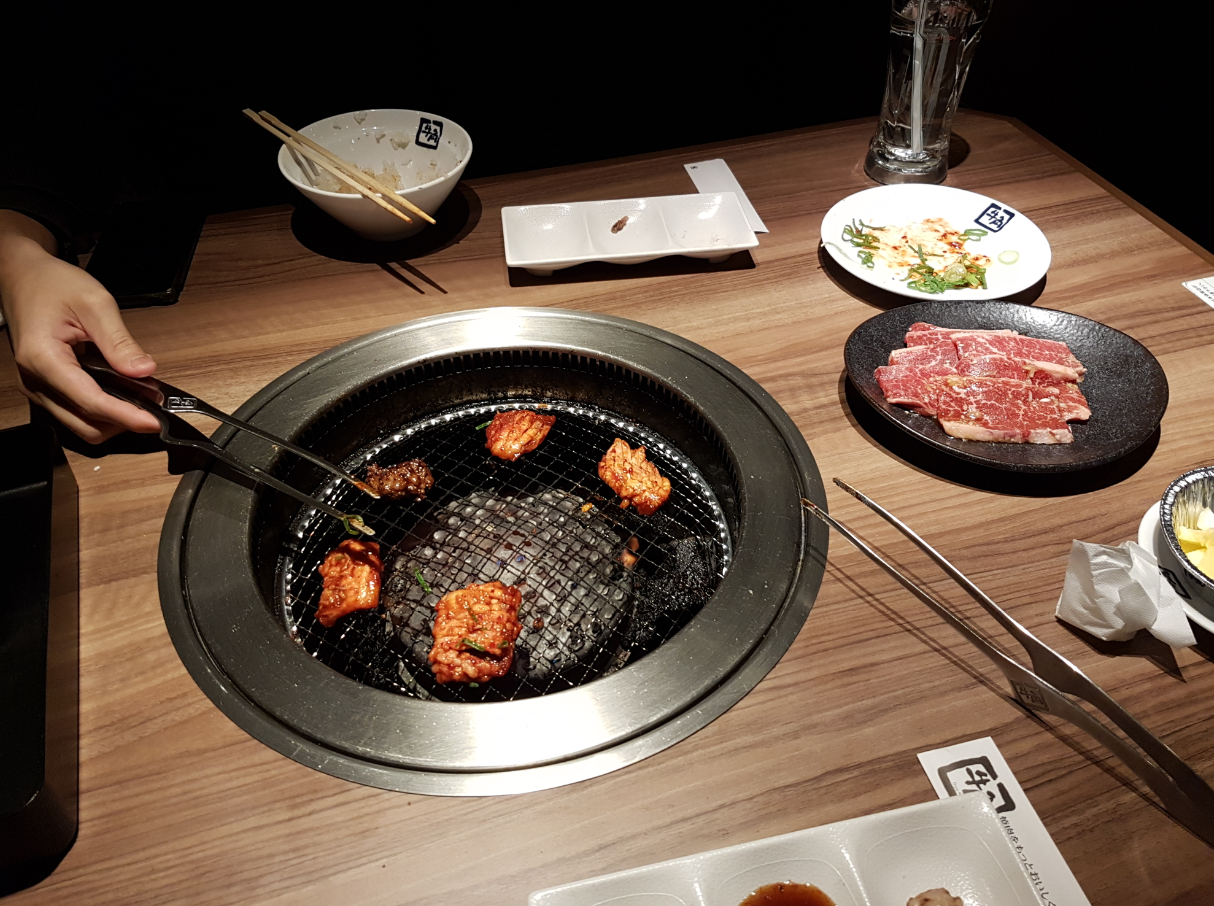 But you gotta be careful of the oil that drips into the fire though.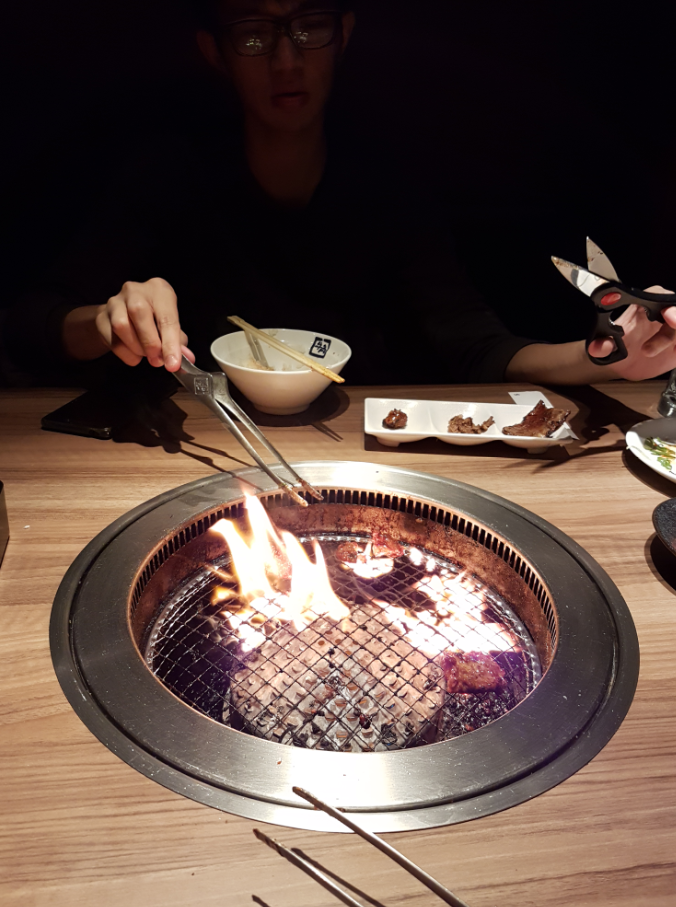 Gyu-Kaku also serves different dipping sauces but the meat itself is good enough on its own already. Overall, it was a really delicious last meal in Osaka!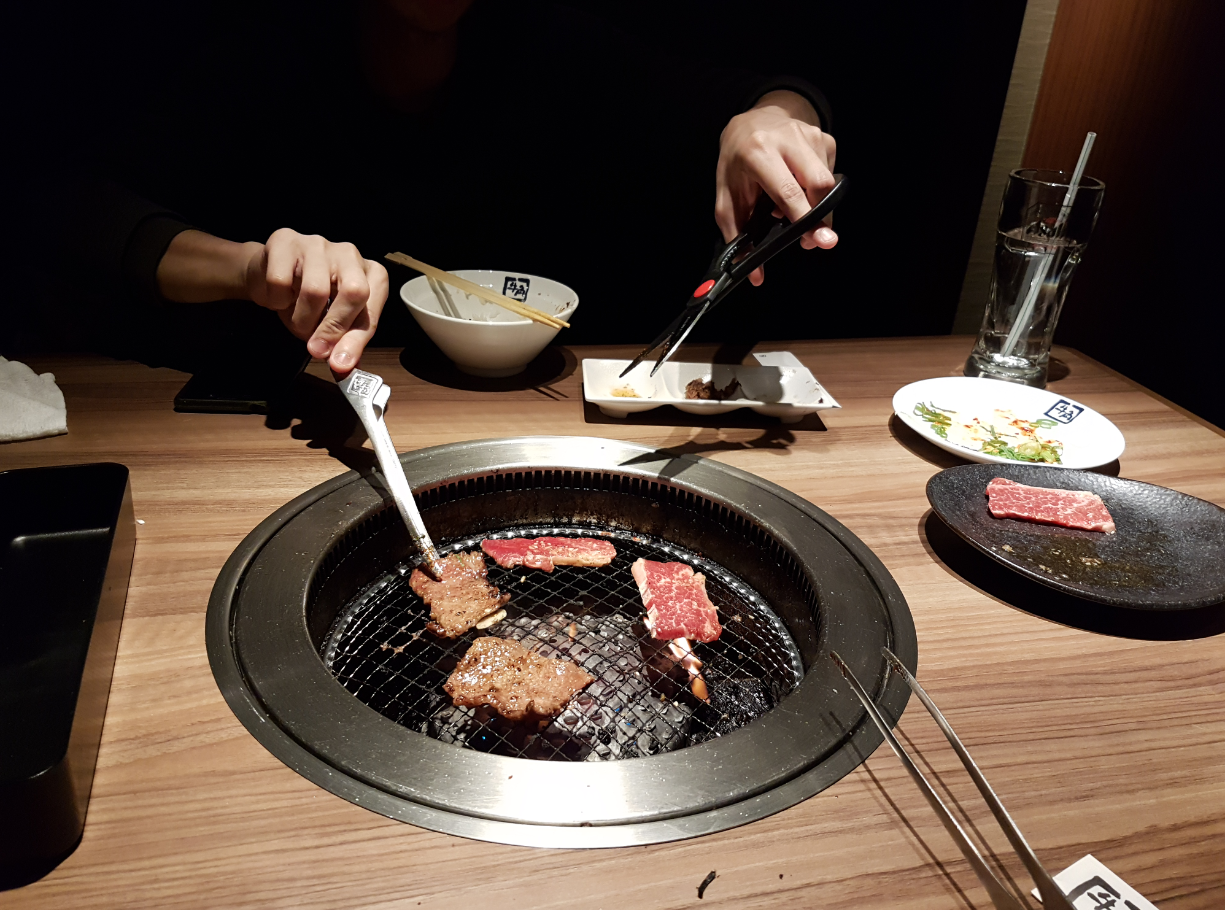 We had a really early flight the next day so we had to retire early to go back and pack and rest.
23 Feb 2017. Tuesday.
The next day, we hauled our luggage to the airport and before we know it, we're on the plane at 9am!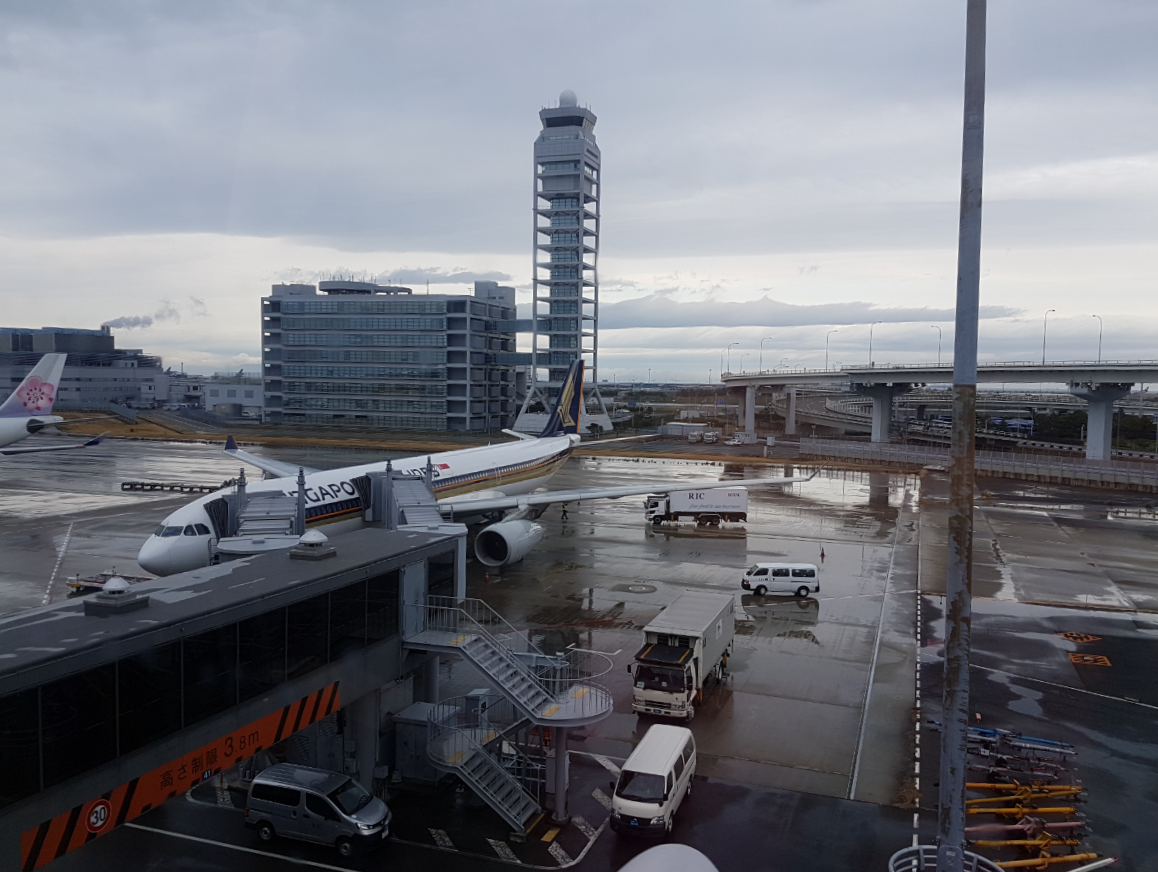 Probably one of our earliest flights back but for the price we got we couldn't complain.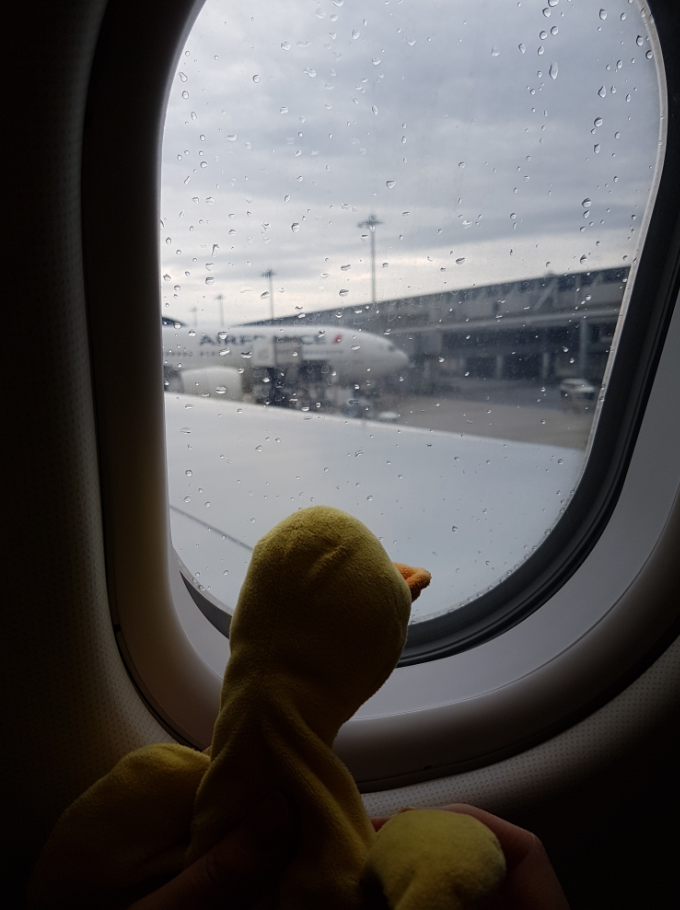 Smol ducxy waves bye bye to Kansai!
And about 10 hours later (shorter layover this time thank goodness), we were back home in Singapore! This was our haul that we brought back: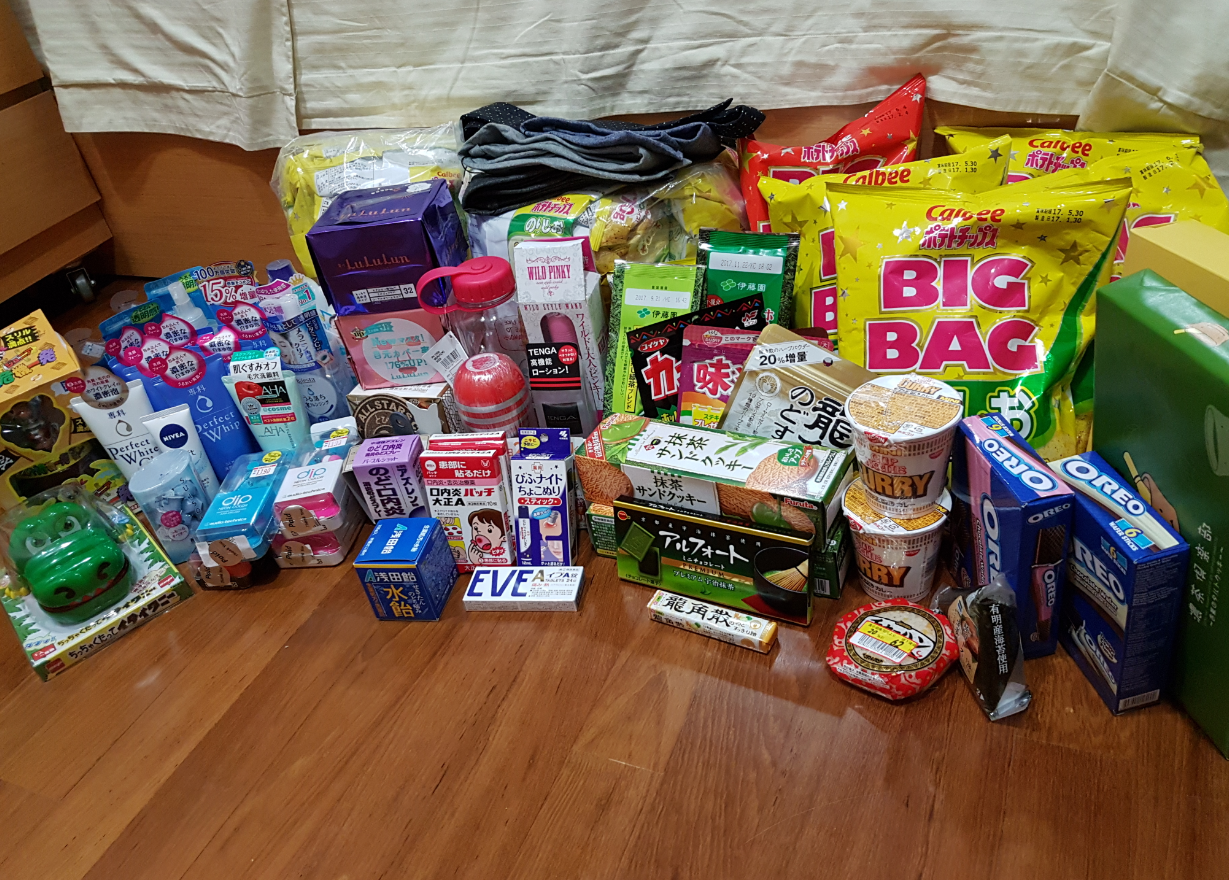 And that's it for this trip to Osaka! It was truly a funtastic Valentines' holiday! Thank you so much for reading along and joining me down this memory lane as I relive another one of these amazing trips. It's probably gonna be a good long while until we can ever sit on a plane again so I only have these memories to satisfy my wanderlust.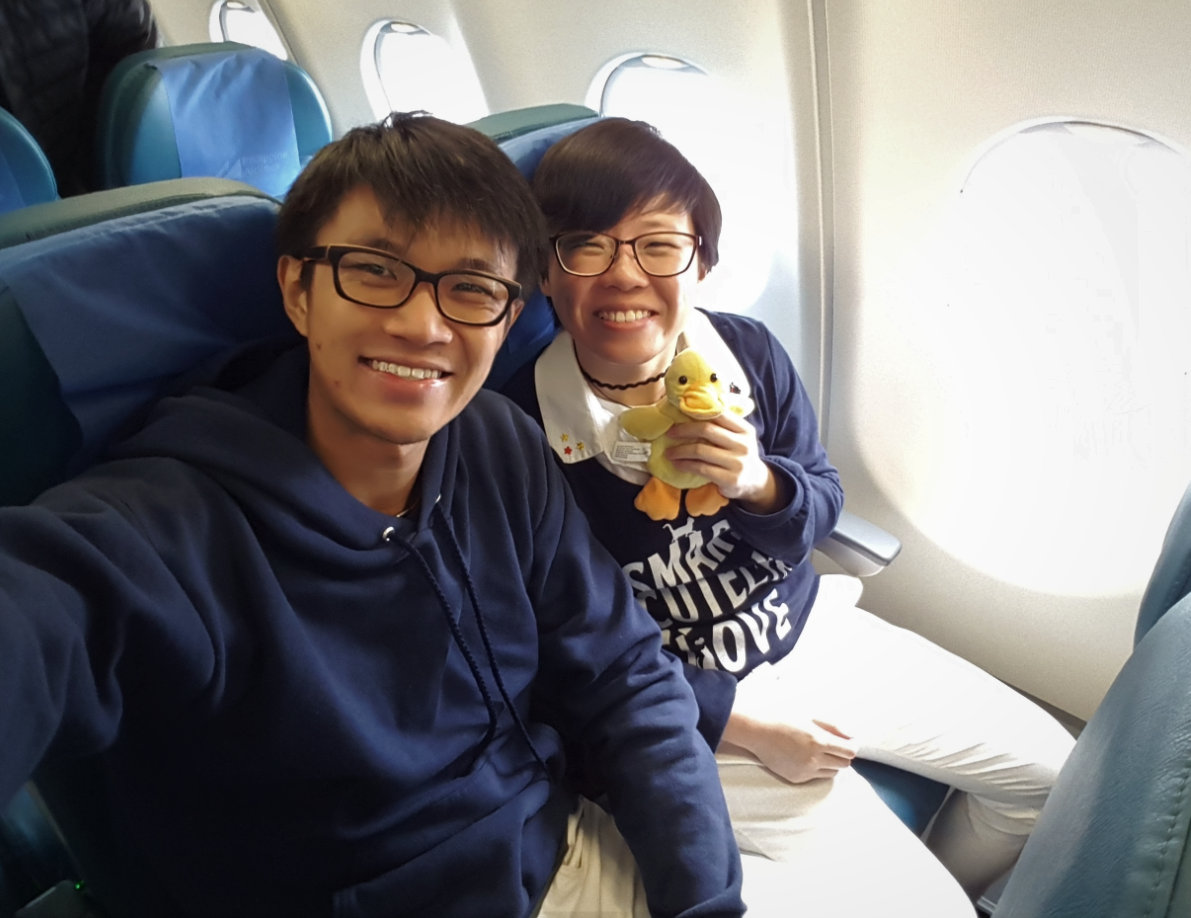 I really miss Japan a lot; especially the food! So I can't wait until we can go back there again. But until then, I hope you enjoy coming along with me on these trips!
Thank you so much for reading and see you next week for the start of the brand new journey!

---
Check out my previous post in this series!
TacoCat's Travels #93 (Japan 3.0): Love you 300 💕
---
View this post on TravelFeed for the best experience.