At the end of the year, I have a 15-day winter break from the university and I plan to visit Sri Lanka. Although there is a direct flight of SriLankan Airlines from Dhaka, there is no decision to transit to any other country after seeing a price of around 35000-41000 on the return ticket. I have been to India many times before so I wanted to avoid becoming India. Option then Thai Lion Air or Air Asia. The ticket price is also 22,000 with returns but both the airlines have to pay for the checkin luggage. In the fall I bought tickets for Kolkata-Chennai (Air Asia) and Chennai-Sri Lanka-Dhaka (SriLankan Airlines). Since I had an active Indian tourist visa, I used it to enter India by road for 4 days, then immigrate from Chennai Airport and fly to Sri Lanka. Sri Lanka does not already have E, T, A (e-visa) with 20. On top of that, as an extra treatment from Air Asia, I got free upgrade from economy class to premier economy class and cockpit tour ...
This time I thought I would go outside the comfort zone and give a tour wherever I give it. The total cost of touring Sri Lanka for 7 days was Sri Lankan 12500 (7200 BDT). As I mentioned earlier that I will be touring outside the comfort zone, on this tour I have been couchsurfing and hitch-hiking at short distances to get a new experience. I spent 3 nights in couch surfing, 4 nights in hostel and 1 night in airport.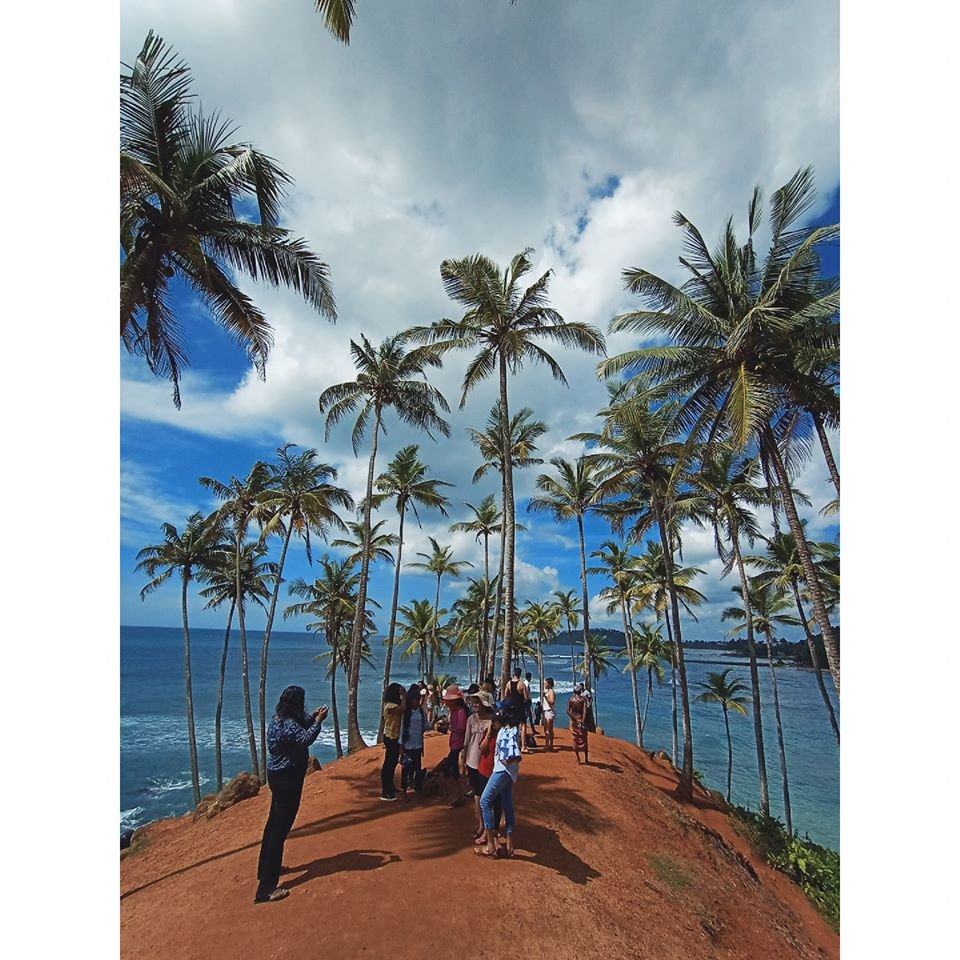 As soon as I landed at the Sri Lankan airport, I broke 100 ৭ 17920 L, K, R (Sri Lankan Rupee).
Day 1 - At Airport - Pinnawala (Elephant Orphanage) - Candy
My first plan was to avoid the city of Colombo. So 600 m out of the airport. Walk to get on the public bus to Kandy. I googled the road and found out that there is an Elephant Orphanage in a place called Pinnawala 60 km before Kandy on the way to Kandy, so I went to see it without missing it. 600 LKR ticket price for SAARC countries (180 for locals and 3000 for foreigners). After 5 hours there, I went to the host's house in Kandy. I had requested the host on COUCHSURF app earlier, so I will stay at that host's house for 2 nights. I took a rest that day without turning around.
Day 2 - I walked all over the city of Kandy.
Very small town Candy. Starting from Kandy bus stand or train station, you can walk around Gula Place. Only two one-way streets within the city. So take an up road and go around a Buddhist temple at the end of the lake and take another down road and get back to the bus stand or train station. There is a botanical garden outside the city just to see.
Day 3 - Candy - Ella (Asia's Top Scenic Train Ride)
This road can be reached by bus or train in two ways. The bus is definitely the cheapest option. But the 6 hour train ride goes through the tea garden at 5.30 hours. This train ride got the title of Top Beautiful Train Ride of Asia in 2018.
Train Schedule: 8.45 am (Express for Tourist - 3000 LKR)
Seats are reserved at 8.45 am, 11.30 am (Local, First Class 500 LKR, Second Class 240 LKR, Third Class 140 LKR). If you go to the second or third class first and get a seat, you have to stand.
After an 8 hour scenic train ride you can get off at Ella station. To me Ella seemed like a very hyped tourist area. The cost of staying and eating is the highest in Ella. After standing at the door of the train for 6 hours, I was so tired that I did not go out for a walk that day. Ella has numerous tea gardens, Little Adam's Peak, and Nine Arch Bridge.
Day 4 - Ella - Tangle (South Area)
Early in the morning, Eller saw the Sunrise by hiking Little Adam Peak, turned around the rest of the places and took a bus to the South. After reaching Tangle in the afternoon, we checked in at the hotel and left for Pink Beach.
Day 5-6 Tangle-Mirisha-Galle
I spent the whole 3 days wandering around the beach so I didn't write separately. We have used local buses to get to every city which is very cheap and affordable. This route is right next to the beach, so you can take a bus from one city to another to see the beach. This route has at least 30 scenic beaches. Which water is blue, which water is green, which beach is pink sand, and some surfing beaches. There is nothing to see except the beach in Tangle and Mirisha. In addition to the beach in Galle, there is the International Cricket Stadium, Galle Fort and the Light House.
Day ৮ Galle - Colombo - Airport
I left for Galle at 2.30 in the morning, arrived in Colombo, left my bag at the host's house, walked around the city till 10 at night and did some shopping and left for the airport. My flight was at 7.45 in the morning. So I spent the night at the airport.
I started the tour from the airport with 16900 LKR (100 $) and came to the airport and saw that I still have 5500 LKR in my hand.
Hostel is very cheap. Average 600 LKR per night.
★ The bus is very frequent and cheap.
There are two types of buses, express and local (fare range 20-50 LKR) to get anywhere.
The locals are very helpful and everyone understands English fairly well. So there is not much of a problem to communicate.
Keep the environment clean wherever you go. After Bhutan, the cleanest cities I have seen are in Sri Lanka.
.
.
.
Video documentary link
https://www.facebook.com/banik.joy/videos/2233945133410632/