Read this post on TravelFeed.io for the best experience
---
Time to jump back into the time machine and take a trip back to a mask and covid free 2018! How things have changed. World Travel shut down and more. Let's have a look at how things used to be, but first let me tell you a little bit about this place.
Odessa! Surely the highlight destination of my time spent in Ukraine. From the perspective of a long term budget travel, Odessa offers the best quality of life for the least amount of money in all of Ukraine.
The food is great, the nightlife is excellent, the beaches are beautiful, the history is rich, the people are nice, and the weather is the best in the country. It's safe, it's cozy, it's easy to get around, there is a huge market to explore, and your money goes far!
No wonder people flock to this small city on the Black Sea from all over this part of the world. Being a veteran backpacker it's obvious that this has driven the airbnb accommodation market into extreme competition, driving down the prices, and allowing incredible deals to be had.
For all these reasons and more Odessa is the place to be when visiting Ukraine and I've set up shop here for over a month. So this real life captured series is extensive and if you follow it closely you too may feel like you've already been here. Now come along and let's check out the Real Life Captured in Odessa Ukraine!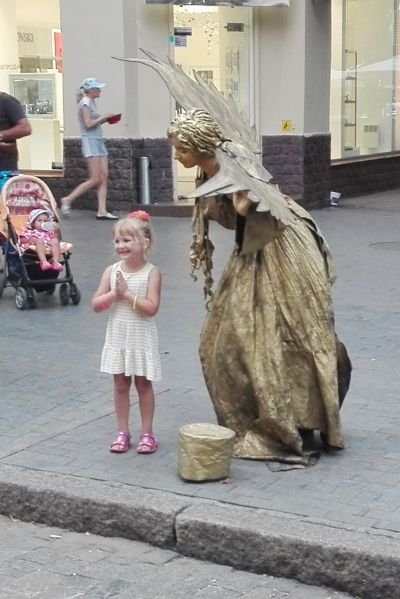 Welcome to Derybasviska Street in the heart of Odessa where most of these photos were taken. This is the main tourist street and you can see here that this little girl is having a magical moment with this golden angel!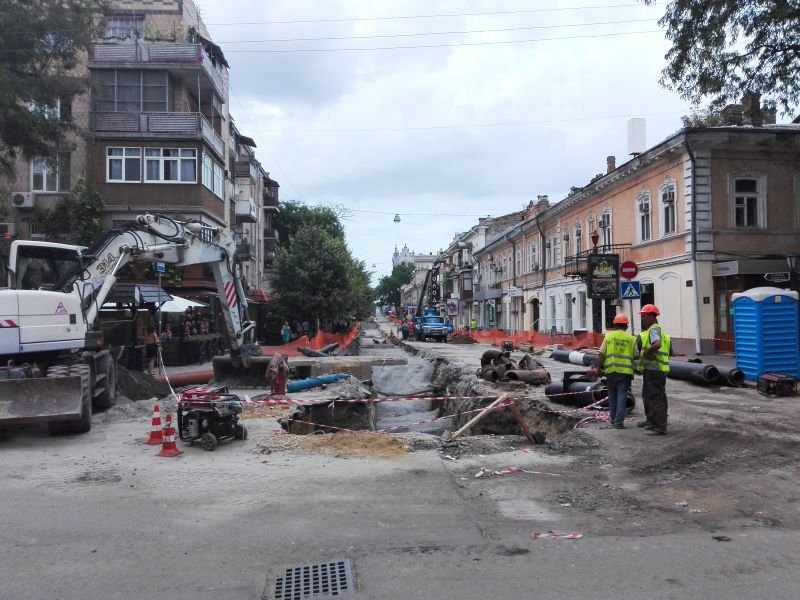 Around the corner a little real life captured road work was going on.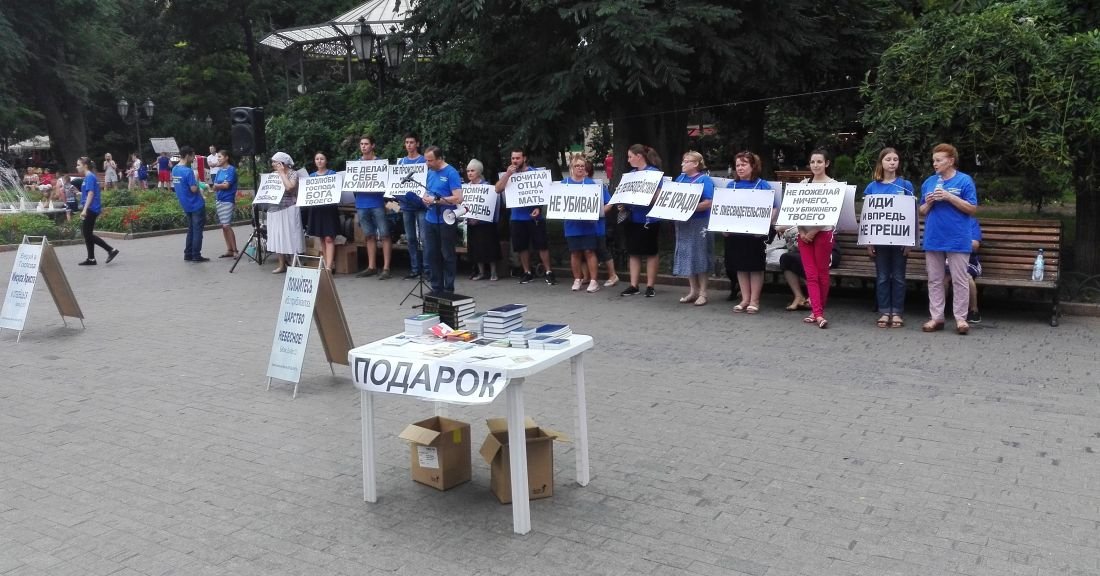 If I could read Russian I'd tell you what this is all about.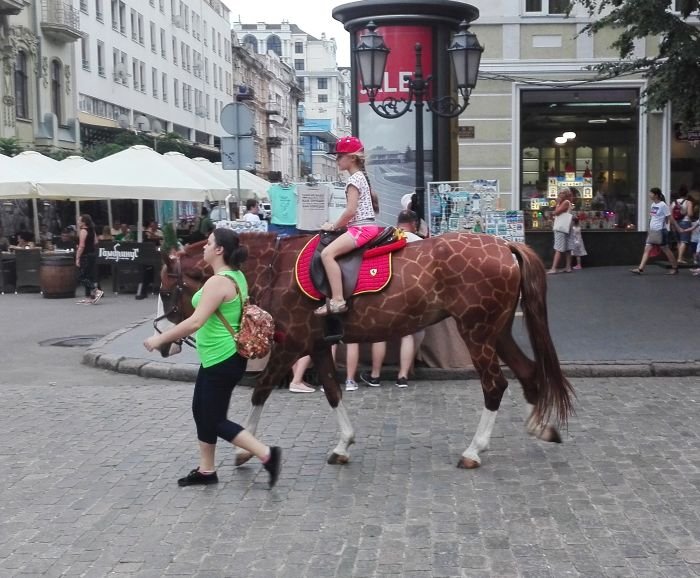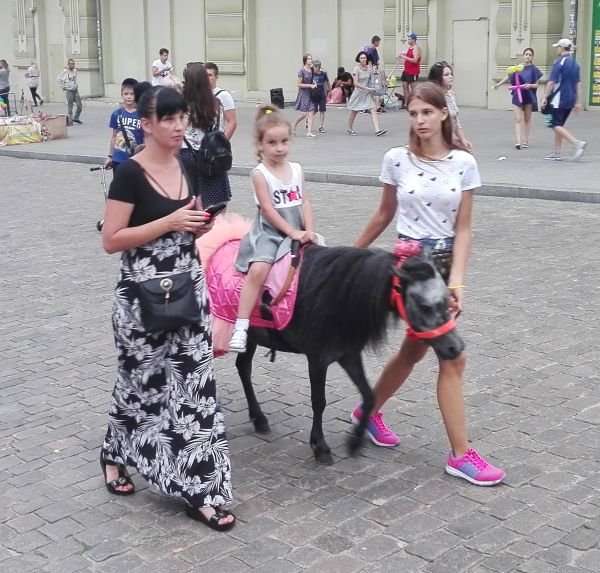 Hey that girl is riding a Giraffe!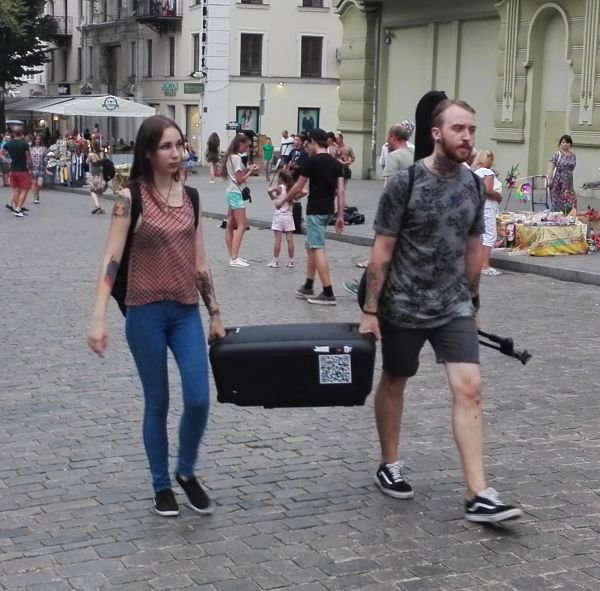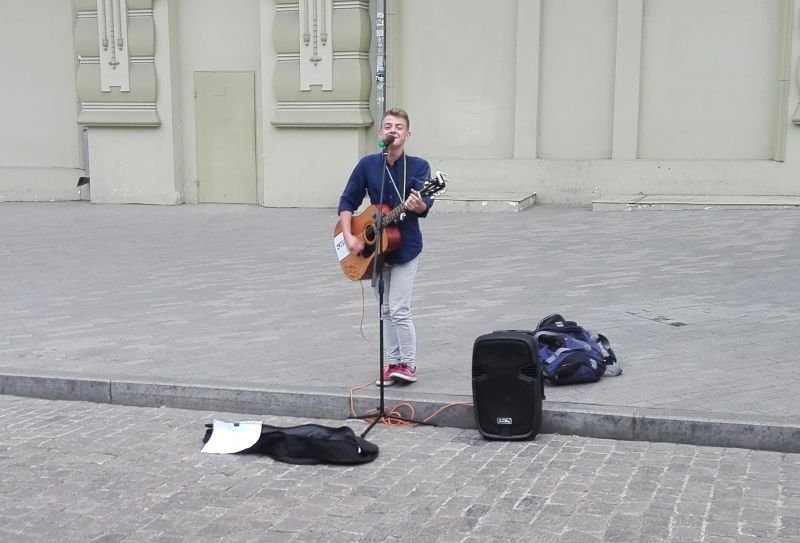 Lots of street musicians and performers find a spot to call their own on this street.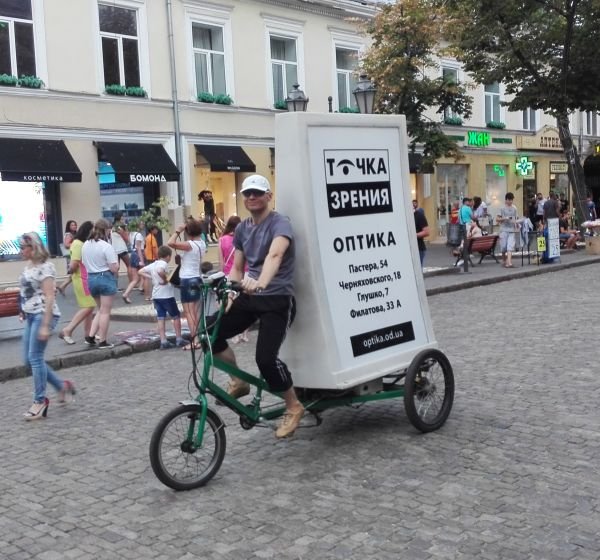 Now that's how you get the word out!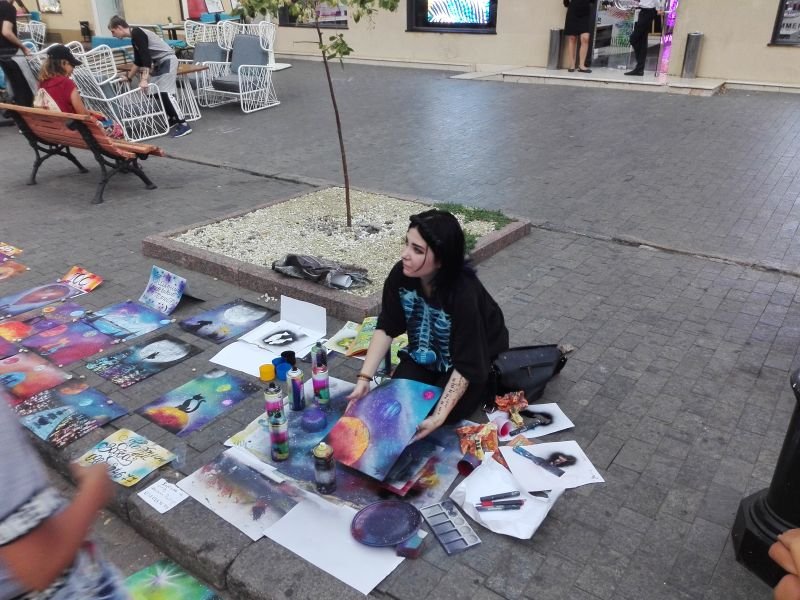 I watched this girl for short while in a crowed with others. She really had a great talent for making these kind of paintings.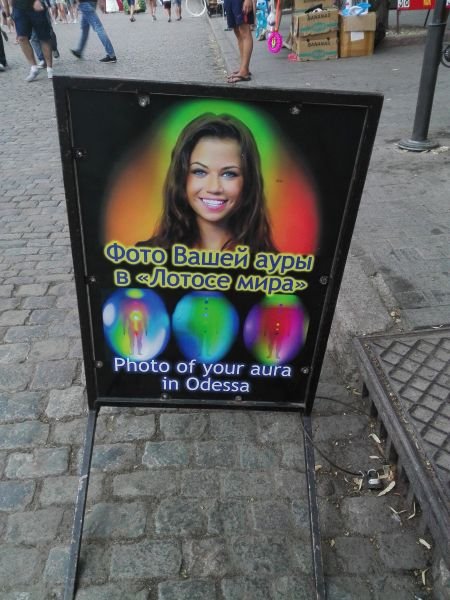 I wonder how that is done!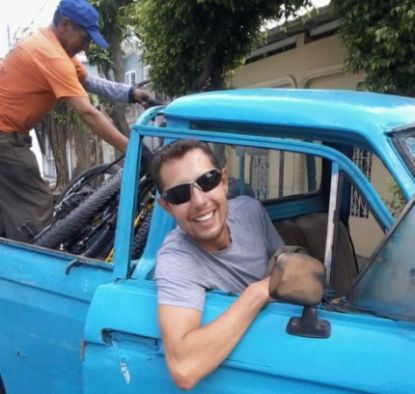 THANK YOU

------------------------------------------------------------------------------------------------
Photo Credit: World Travel Pro!
---
View this post on TravelFeed for the best experience.