Well it's been a beautiful warm spring day in Birmingham today. Some of the forget-me-not
buds that I had noticed in my back yard at the weekend are flowering.
I love the purple and blue colour the flowers have when they first bloom.
I was very pleased that I was able to capture one of these in the image below, which I'd like to submit as my entry to 'The Best Photo Of The Week' competition.
Details of the competition are here https://steempeak.com/hive-184714/@italygame/new-contest-the-best-photo-of-the-week-nuovo-concorso-la-foto-migliore-della-settimana-eng-ita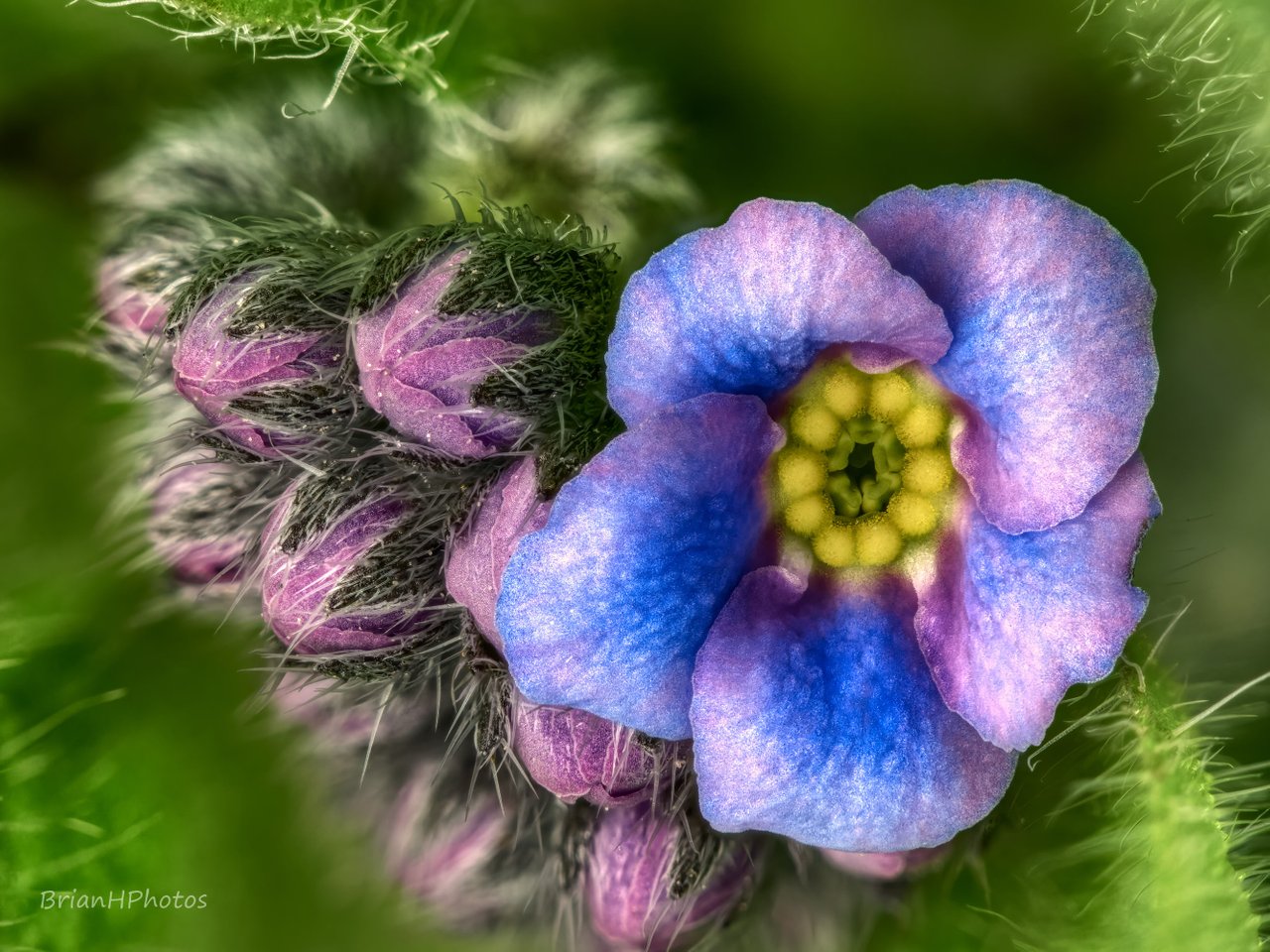 Please click on any of the images to view at higher resolution
Images taken with the Olympus E-M1 III and 60mm macro lens + extension tubes and 2x converter
Stacked with Zerene Stacker
Edited with Capture One and Aurora hdr
The main image was created from 21 separate shots at f8, 1/5Sec, ISO200
Below was my camera setup for this image.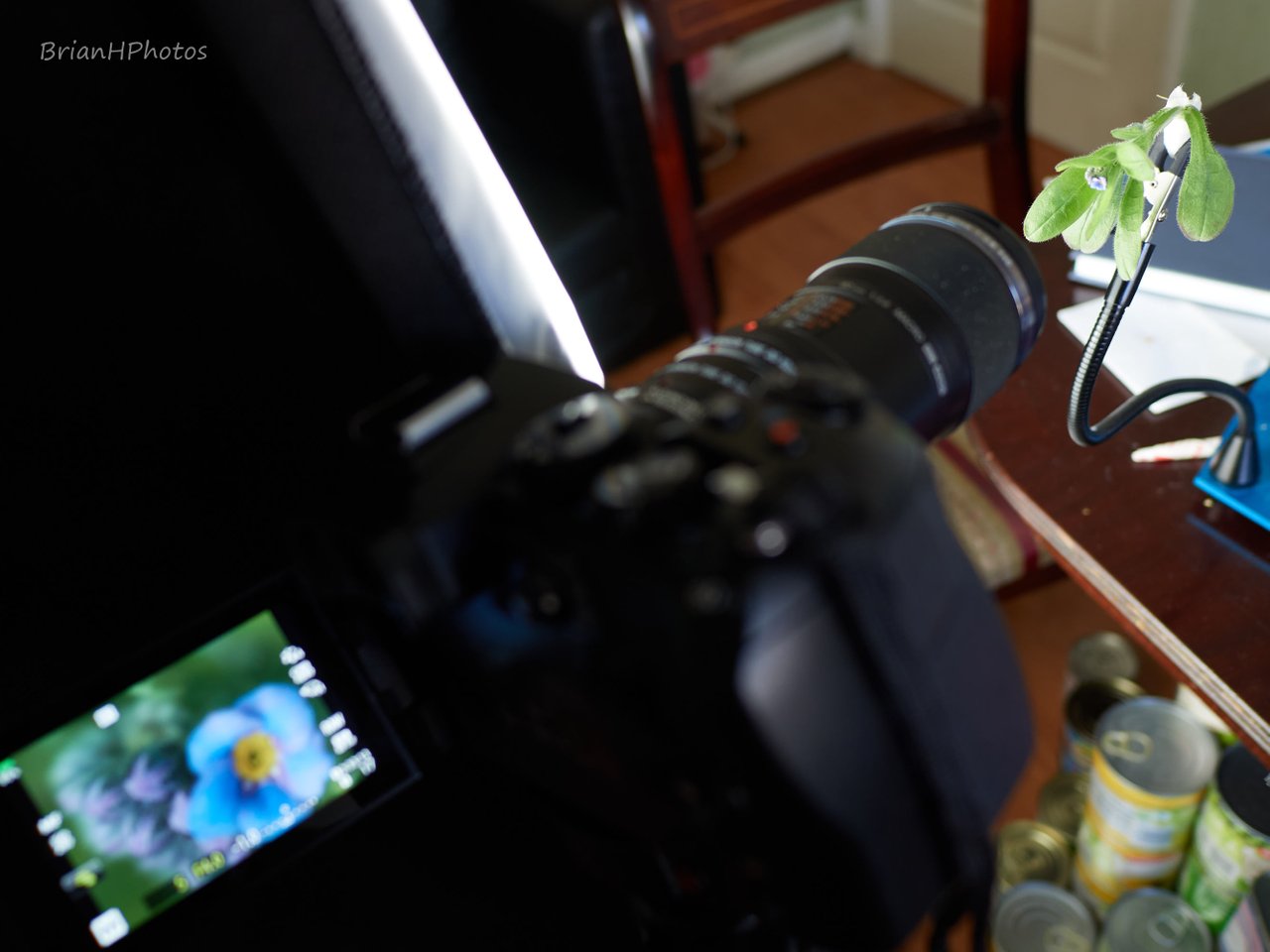 And below are some images from the start, middle and end of the stack.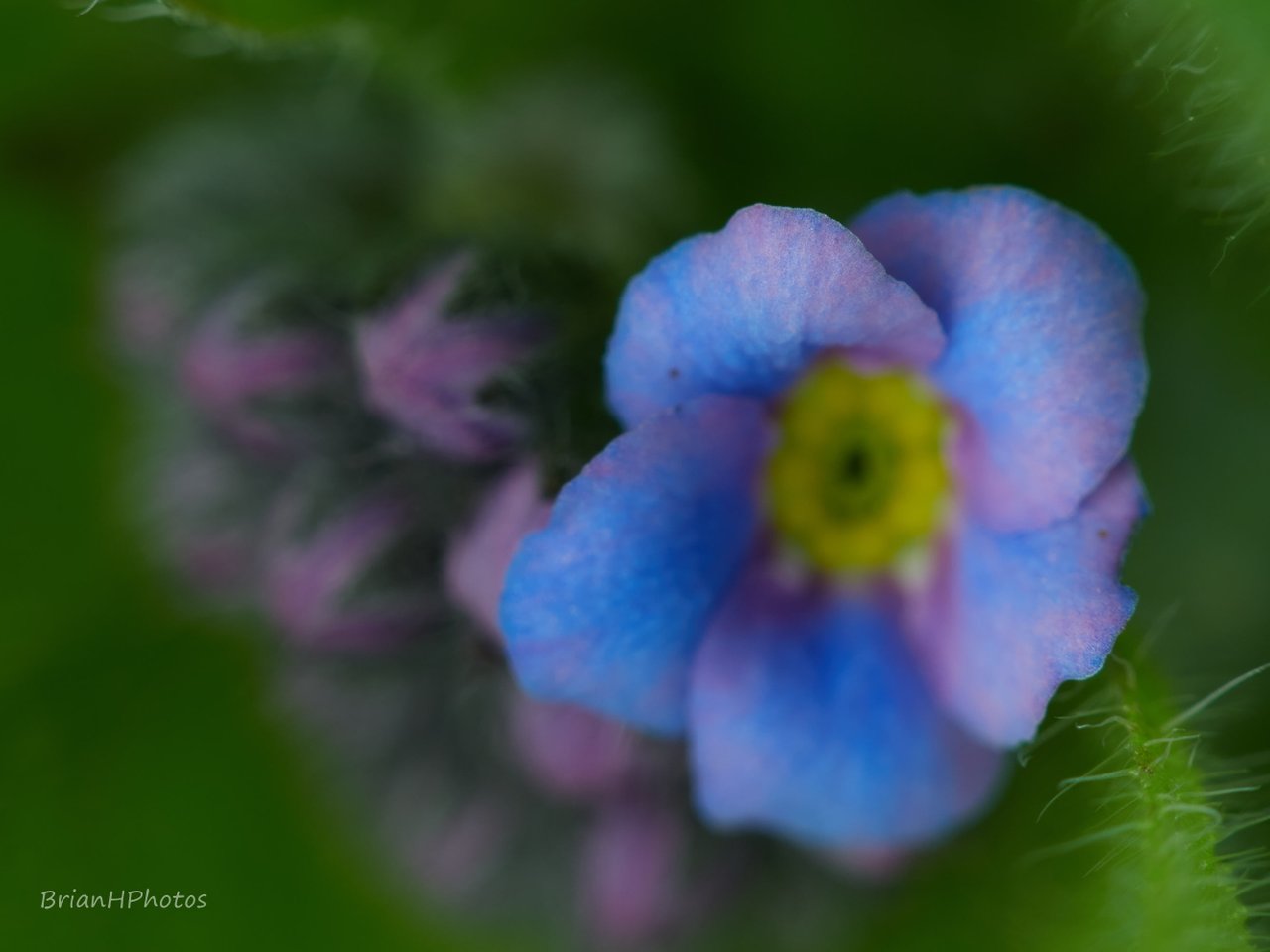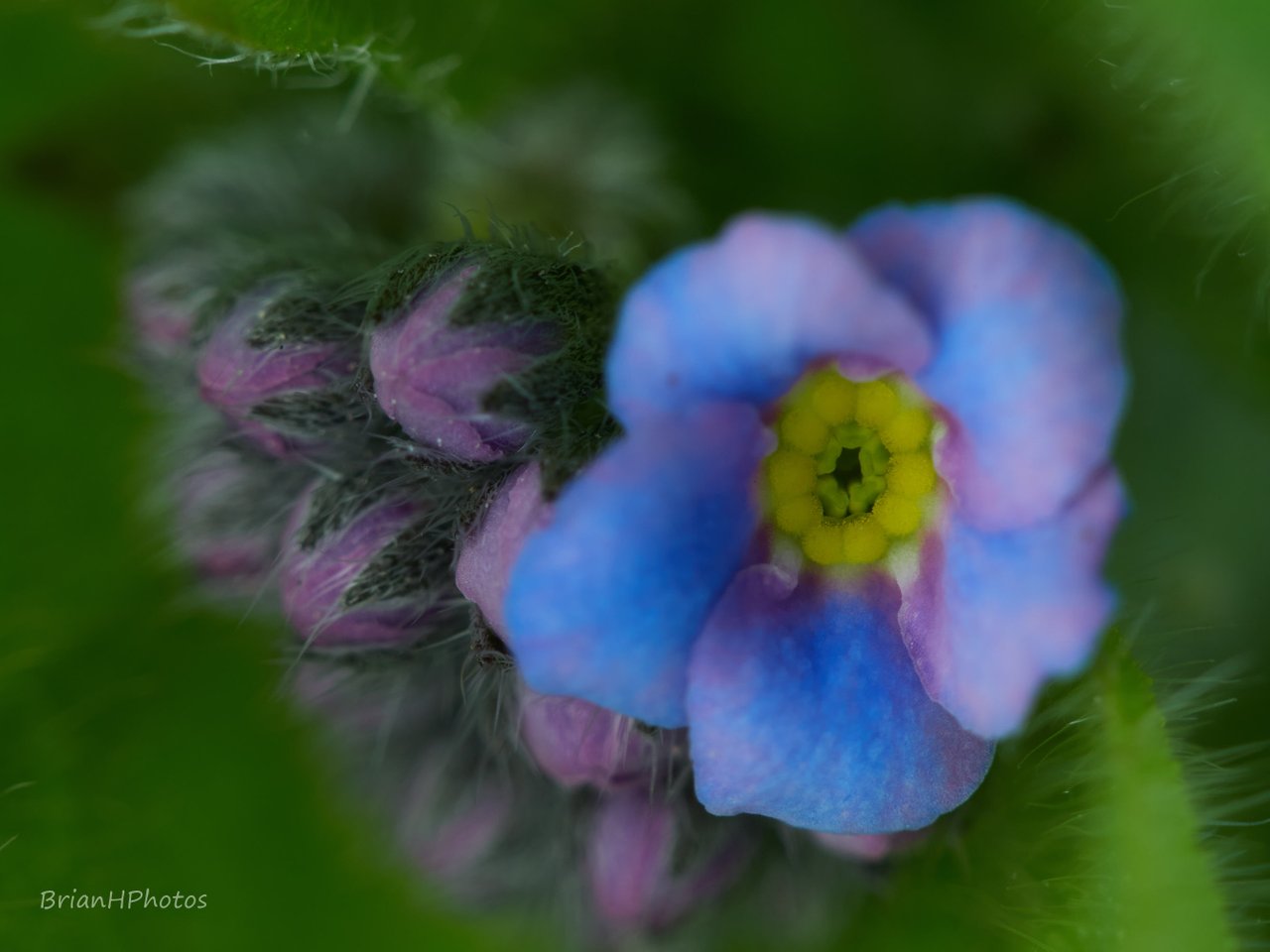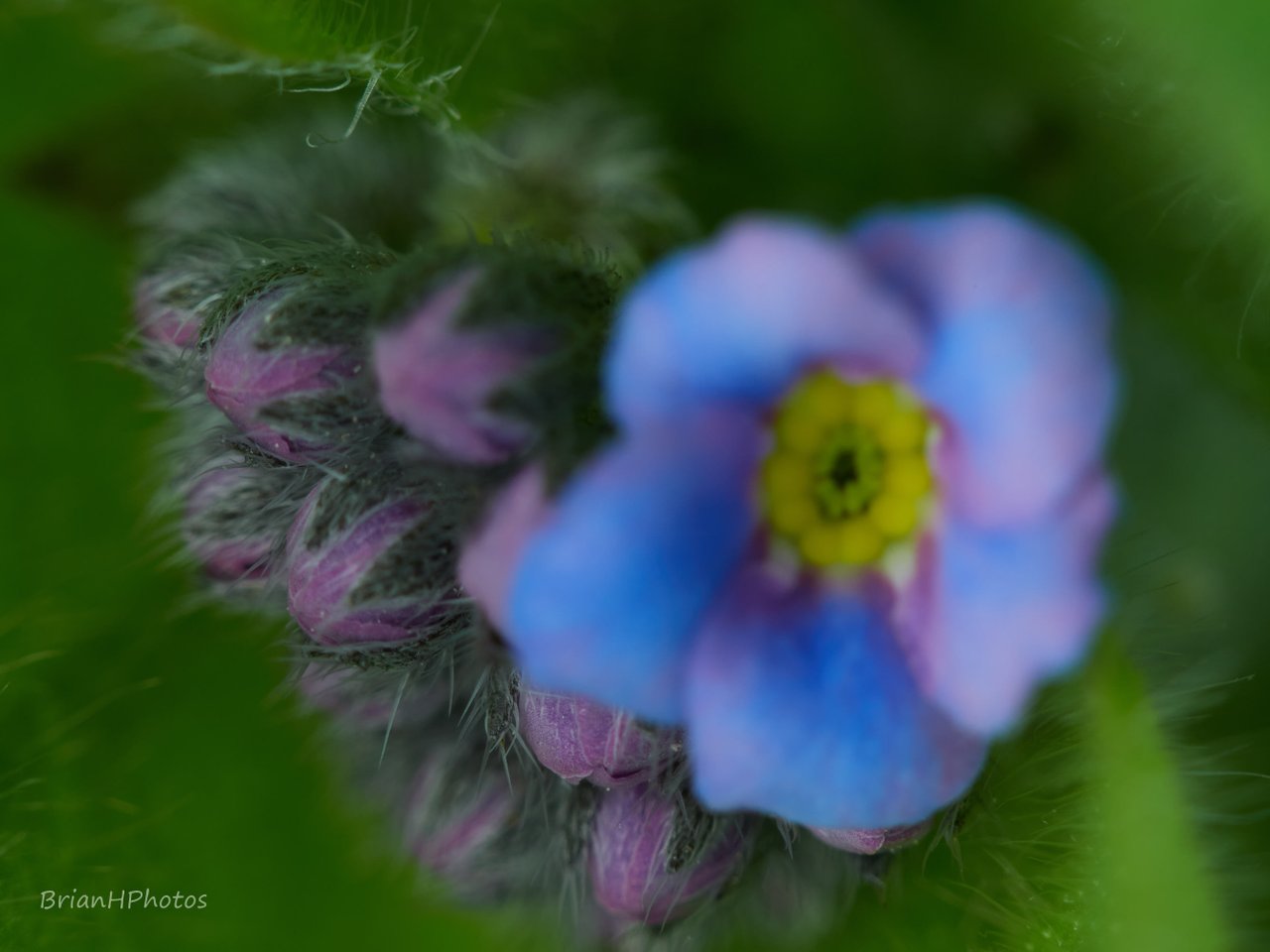 If you like my macro images and would like to try focus stacking yourself then please take a look at my tutorial, see links below
Part 1 Introduction
Part 2 Preparing Insects
Part 3 Preparing Flowers
Part 4 Equipment
Part 5 Shooting the stack
Part 6 Processing the stack
Part 7 Editing the stack
Part 8 Final Summary
Thanks for taking a look at my photography
@brianhphotos