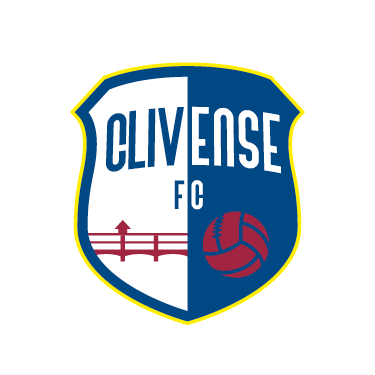 foto presa da https://www.facebook.com/FCClivense
La scorsa settimana Sergio Pellissier ha presentato la sua nuova società,che andrebbe a raccogliere il sogno del "Chievo",tempo fa vi avevo anticipato che ero tifoso del Chievo e quanto ero dispiaciuto per il suo fallimento,ma ora bisogna ripartire da qui,non conta la categoria contano gli ideali.
Ho seguito la presentazione,qui si sogna un calcio diverso come lo spirito"Chievo"fatto di famiglia,di gruppo,dove i soldi non devono contare,una squadra fatta in fretta ma che comunque ha obiettivi importanti,dove le giovanili saranno il fulcro della società e saranno la benzina per la prima squadra.
Last week Sergio Pellissier presented his new club, which would collect the dream of "Chievo", some time ago I told you that I was a Chievo fan and how sorry I was for its failure, but now we have to start from here, not what matters is the category what the ideals matter. I followed the presentation, here we dream of a different football like the "Chievo" spirit made up of family, of a group, where money does not have to count, a team made in a hurry but which still has important goals, where the youth teams will be the fulcrum of the game. company and will be the gasoline for the first team
Chissà se si arriverà da qualche parte in questo calcio fatto solo di soldi...ma come ha detto Pellissier l'importante è fare una società pulita ed evitare qualsiasi tipo di debito!!
Nel logo ufficiale sono tornati i colori blu e bianco che sono i colori ufficiali del Chievo e la diga che è il simbolo della frazione di Verona...bello questo attaccamento alla tradizione...punti fermi da dove ripartire...Il Chievo era la squadra delle famiglie allo stadio non dei tifosi violenti e da li deve ripartire!!!!
Who knows if we will get somewhere in this football made only of money ... but as Pellissier said the important thing is to make a clean society and avoid any kind of debt !! The blue and white colors which are the official colors of Chievo and the dam which is the symbol of the fraction of Verona have returned to the official logo ... this attachment to tradition is beautiful ... the family team at the stadium not the violent fans and they have to start again from there !!!!
Cosa ne pensi tu che sei l'esperto di calcio su Steemit @frafiomatale?