[ITA]
Ciao a tutti
Nonostante il tonfo del prezzo di Steem delle ultime settimane e la diminuizione delle ricompense dei nostri post,
anche oggi sono qui per il mio consueto Power Up del lunedì!!


Come già detto nelle scorse settimane, non avendo più una delle deleghe più grandi e onerose, quella da 100K SP, le mie ricompense derivanti dalla curation saranno minori e per questo ora ho più necessità, oltre che intenzione, di effettuare dei Power Up manuali per aumentare il mio SP e continuare a crescere.
E così, ecco un altro Power Up di 1000 Steem, il terzo in 3 settimane!

Con questo Power Up mi avvicino sempre di più ai 40K SP personali e spero di riuscire a mantenere un buon ritmo anche nelle prossime settimane.
Questo dipenderà soprattutto dalle ricompense dei post e dal cambio nel market interno che in questo momento è davvero super...sotto 0,06!!
---
Come l'altra volta, anche @italygame ha voluto partecipare al Power Up Monday!!
E così, ecco qui un altro Power Up di 500 Steem

Con @italygame siamo arrivati ai 21K SP totali e procediamo spediti!!
---
Ho notato che alcuni utenti hanno iniziato a seguire quest'iniziativa che è nata come una mia cosa personale, ma mi fa davvero piacere che abbia sortito quest'effetto di incoraggiamento.
La Comunità Italy dimostra ancora una volta di essere molto unita e determinata nel perseguire ogni giorno i suoi obiettivi di crescita.
---
A presto ragazzi, un abbraccio a tutti!
Girolamo

---


Click here to vote on the witnesses list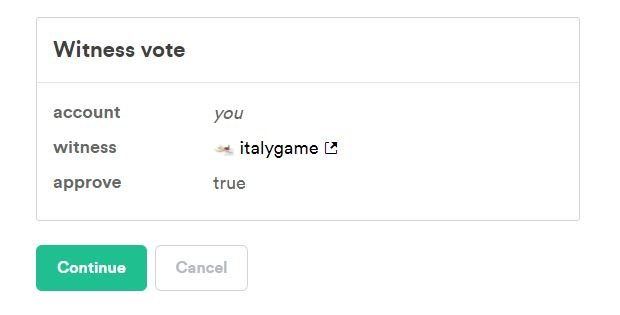 Click here to vote directly by SteemLogin
---
[ENG]
Hello everyone
Despite the crash in Steem's price over the past few weeks and the diminishing rewards of our posts,
I'm here again today for my usual Monday Power Up!!


As already mentioned in the past few weeks, since I no longer have one of the largest and most expensive delegations, the 100K SP one, my rewards deriving from the curation will be lower and for this reason I now have more need, as well as intention, to carry out manual Power Ups for increase my SP and keep growing.
And so, here's another 1000 Steem Power Up, the third in 3 weeks!

With this Power Up I am getting closer and closer to my personal 40K SP and I hope to be able to maintain a good pace over the next few weeks.
This will mainly depend on the rewards of the posts and the change in the internal market which at this moment is really super...below 0.06!!
---
Like last time, @italygame also wanted to participate in Power Up Monday!!
And so, here's another 500 Steem Power Up

With @italygame we have reached 21K SP total and we proceed fast!!
---
I noticed that some users have started to follow this initiative that was born as a personal thing of mine, but I am really pleased that it has had this encouraging effect.
The Italy Community proves once again that it is very united and determined in pursuing its growth objectives every day.
---
Greetings to all
Girolamo



Click here to vote on the witnesses list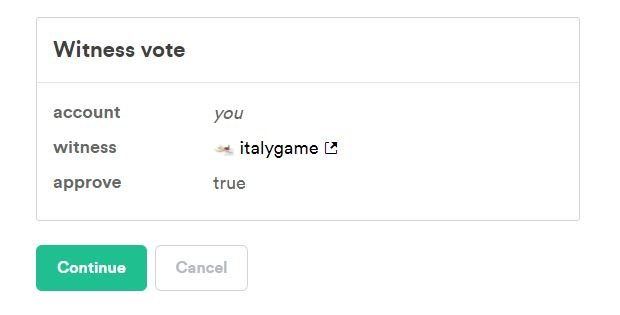 Click here to vote directly by SteemLogin
---