[ENG]
Hello everyone!
As I promised you, here is the post in which I show you what I made with the Ariete 909 oven.
This oven is able to cook a pizza in just 4 minutes (even less in some cases), in order to guarantee a result very similar to that of a pizza cooked in a wood oven.
It is equipped with a refractory stone in the lower part and a 1200 watt resistance in the upper one.
Just turn it on to maximum and in about 10 minutes it will reach a temperature of 400°...I used an infrared thermometer for measuring high temperatures to check it.
It's clear that the final result depends on many factors, because the type of dough, its degree of hydration, the rising times and the method of spreading the pizza are also very important.
In this case, since I didn't have time to do it, I used a dough with a medium degree of hydration that was prepared and given to us by a family friend of ours.
It's just a first test, since in the next few days I want to try to make a really special one.
In any case, this was the result!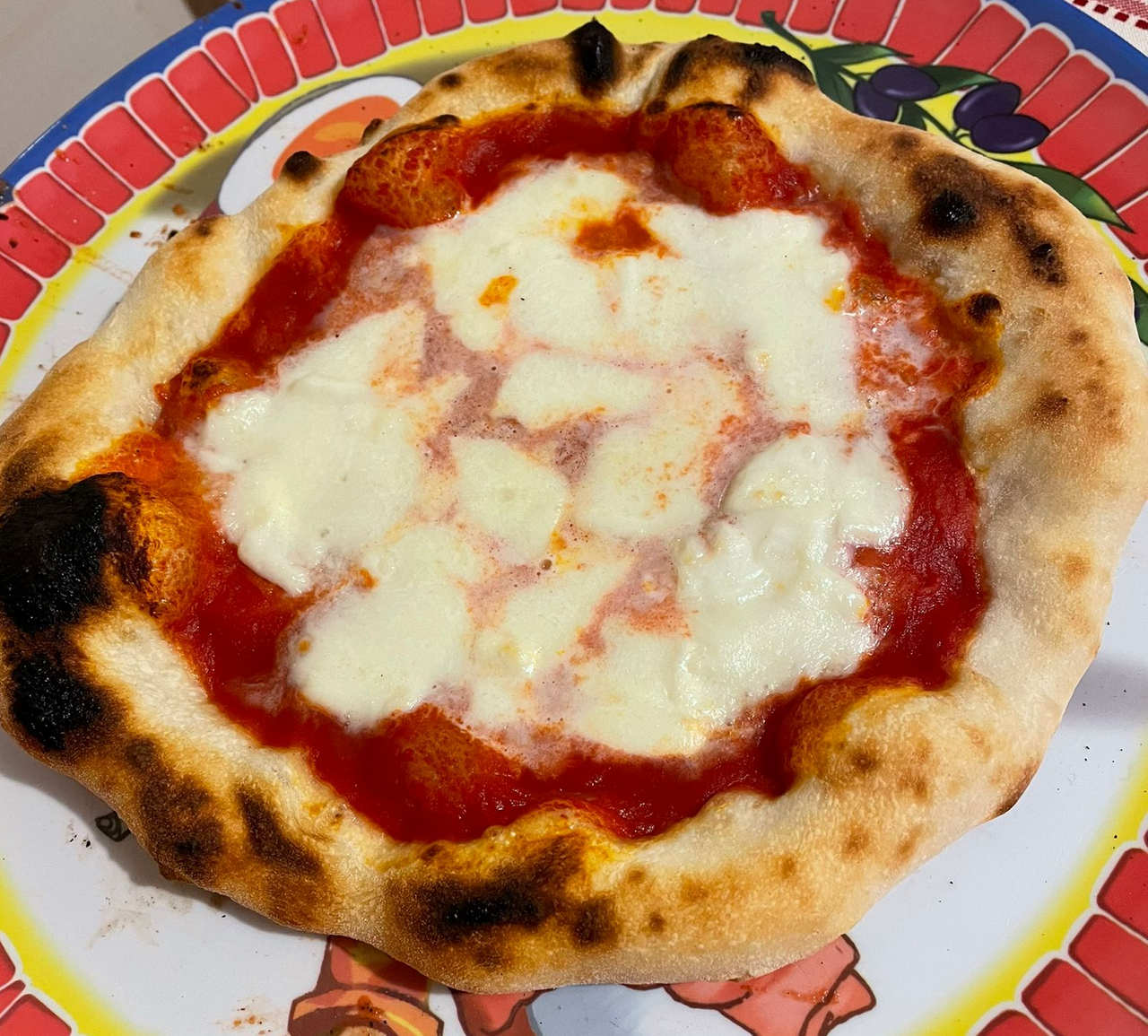 I must say that I am quite satisfied, the pizza was cooked well both above and below and the fact of not having kept it cooking for 10-15 minutes, as is usually done in an electric oven, meant that it remained soft.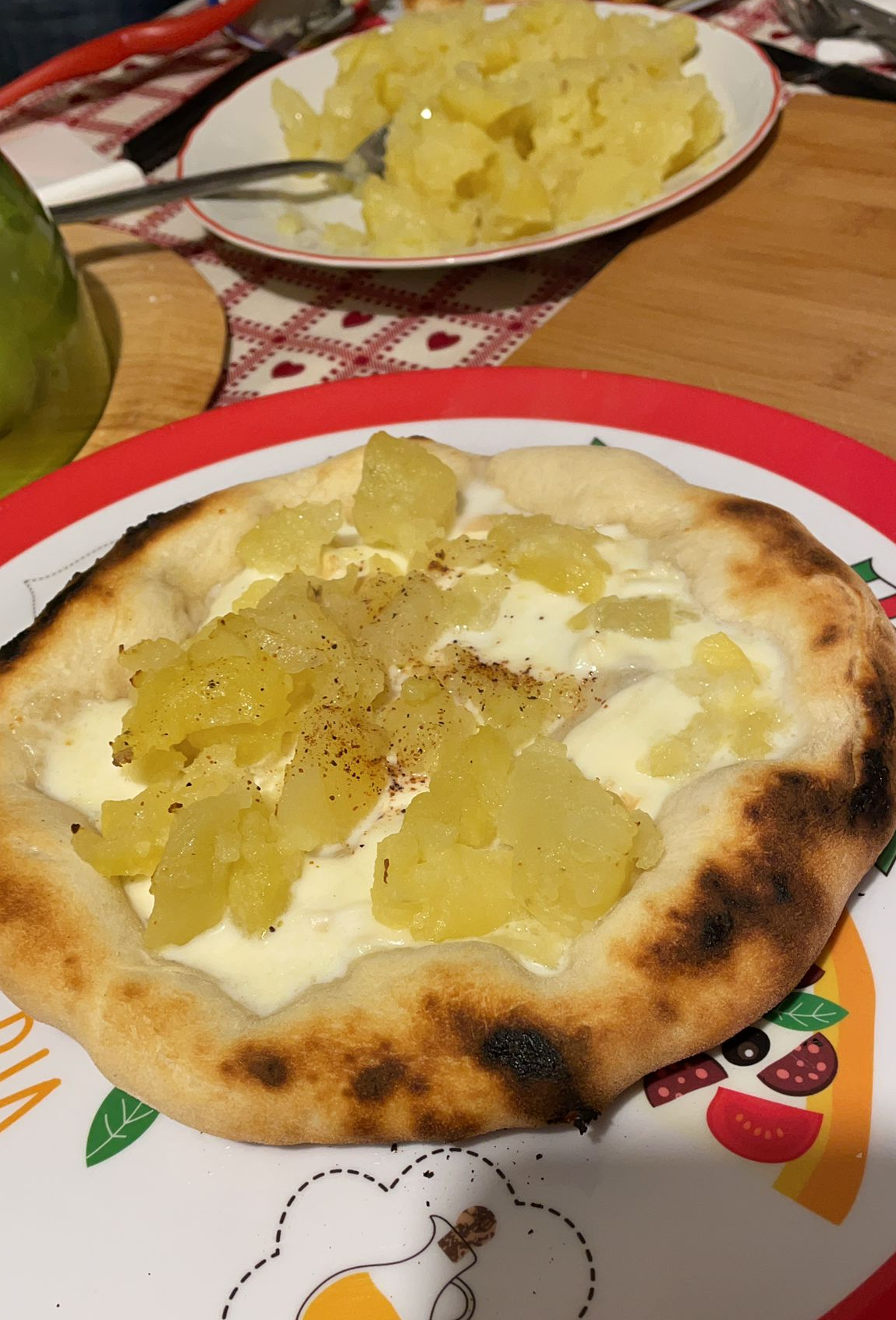 In addition to the classic margherita you saw in the previous photo, we also made one with a mixture of provola and mozzarella, potatoes and nutmeg.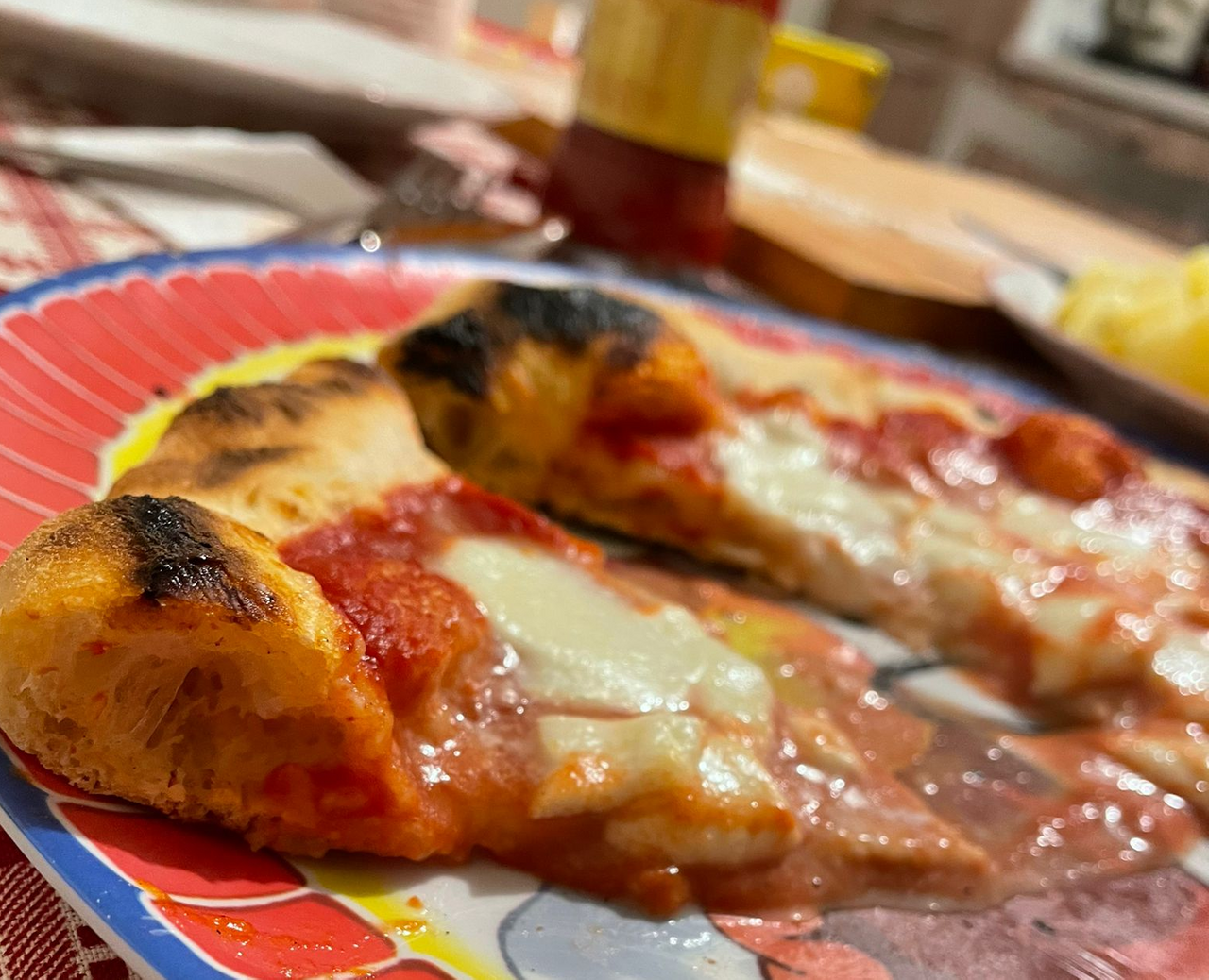 As you can see from the detail of this section, the mozzarella remained stringy, it did not dry out and this is a really difficult effect to achieve in a traditional oven.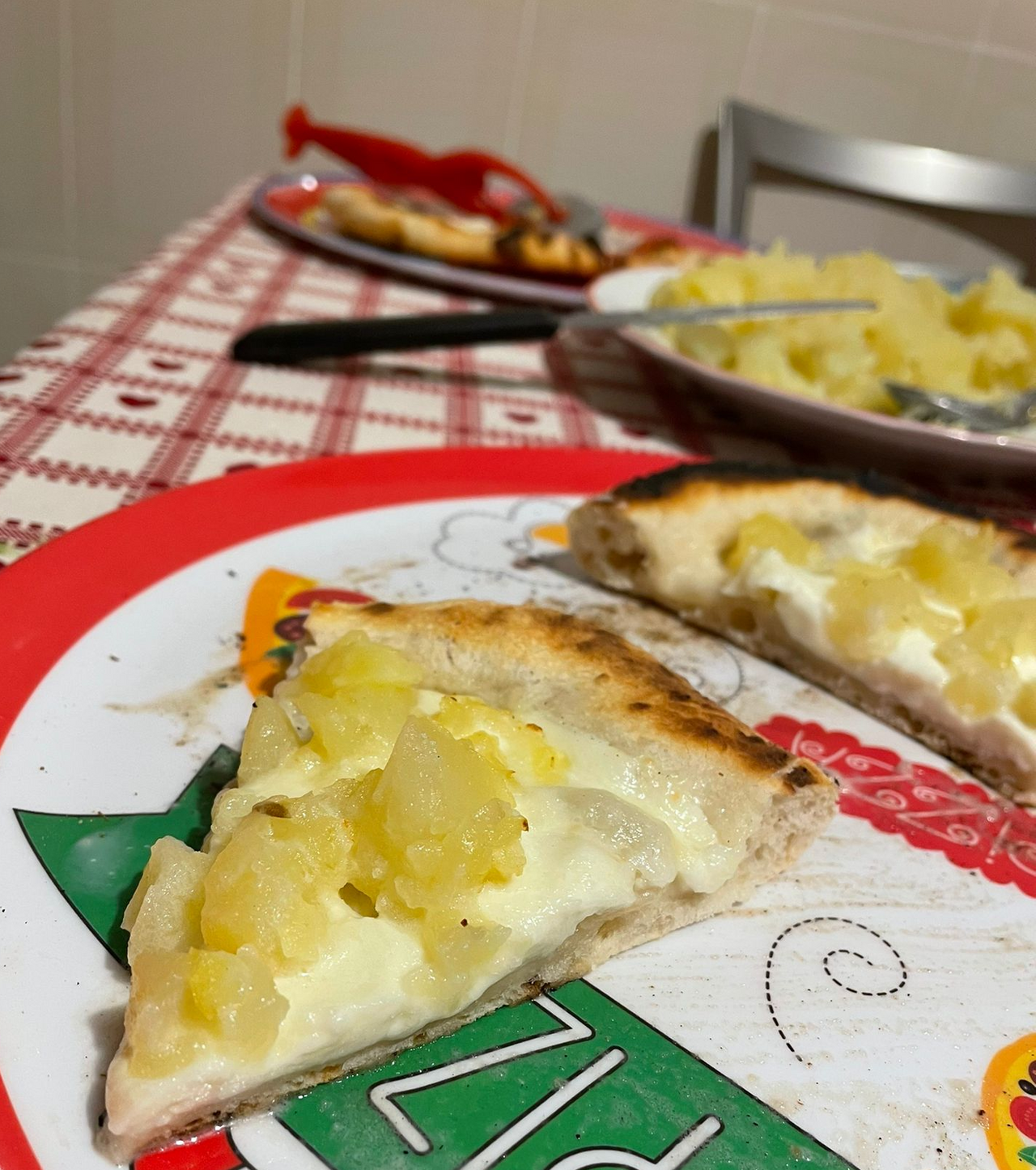 Here too you can see that the slice is soft, the pizza has not become crunchy or toasted.
---
And finally, here is the protagonist of this beautiful work...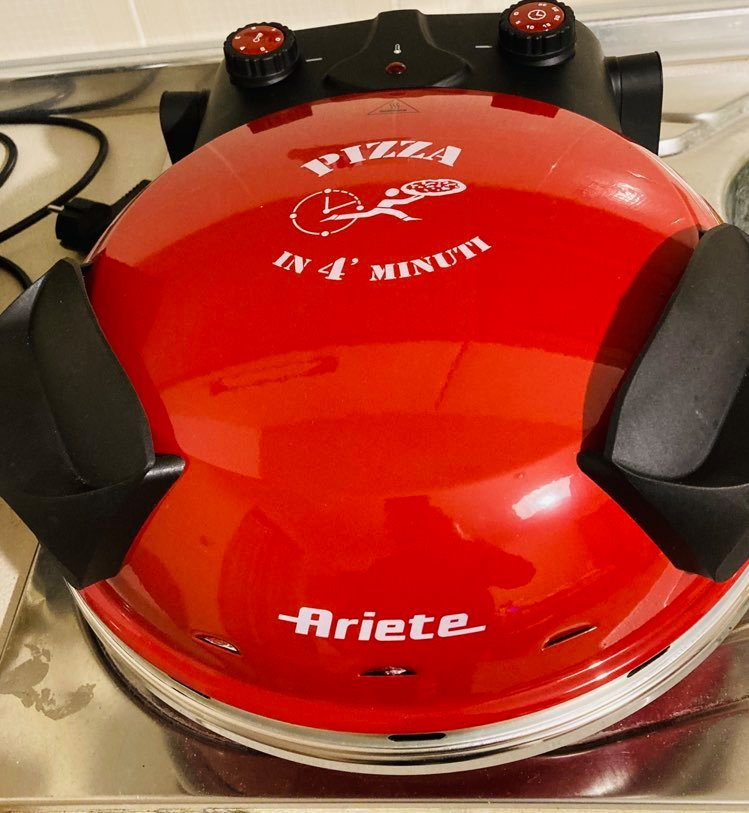 Surely we can do better, but the first test was really positive.
I am sorry that you cannot taste these pizzas, but I still hope you enjoyed...
---
Thanks to all of you for reading my post.
See you soon!
GM
---
---

---
[ITA]
Ciao a tutti!
Come vi avevo promesso, eccovi il post in cui vi mostro quello che ho realizzato con il forno Ariete 909.
Questo forno è in grado di cuocere una pizza in soli 4 minuti (anche meno in alcuni casi), in modo da garantire un risultato davvero molto simile a quello di una pizza cotta in un forno a legna.
E' dotato di una pietra refrattaria nella parte inferiore e di una resistenza da 1200 watt in quella superiore.
Basta accenderlo al massimo e in circa 10 minuti raggiungerà una temperatura di 400°...io ho utilizzato un termometro ad infrarossi per la misurazione di alte temperature per verificarlo.
E' chiaro che il risultato finale dipende da molteplici fattori, perché anche il tipo di impasto, il suo grado di idratazione, i tempi di lievitazione e il metodo di stesura della pizza sono molto importanti.
In questo caso, visto che non ho avuto il tempo di farlo, ho utilizzato un impasto con un grado medio di idratazione che ci è stato preparato e regalato da una nostra amica di famiglia.
E' solo una prima prova, visto che nei prossimi giorni voglio provare a farne uno davvero particolare.
In ogni caso, questo è stato il risultato!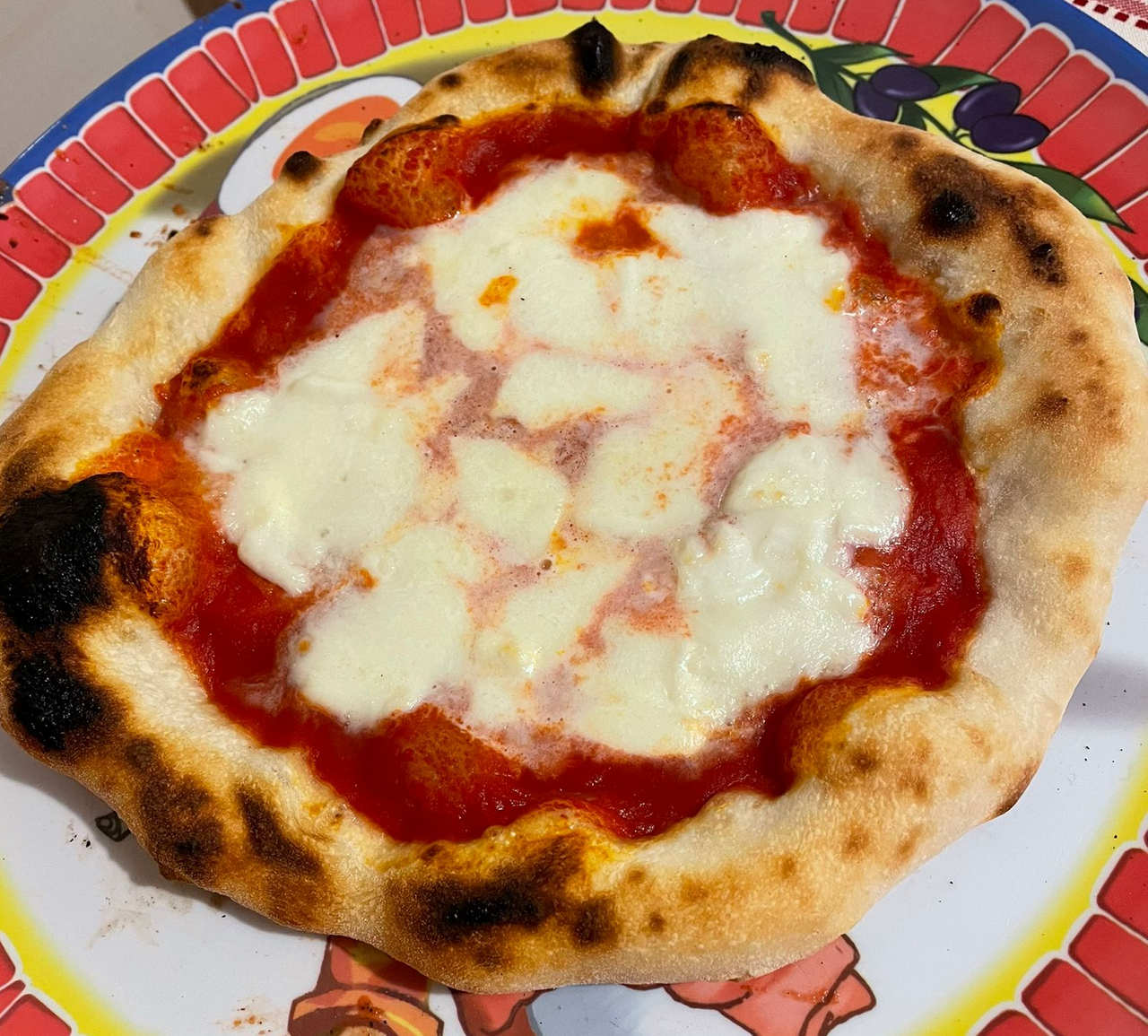 Devo dire che sono abbastanza soddisfatto, la pizza si è cotta bene sia sopra che sotto e il fatto di non averla tenuta in cottura per 10-15 minuti, come di solito si fa in un forno elettrico, ha fatto sì che sia rimasta morbida.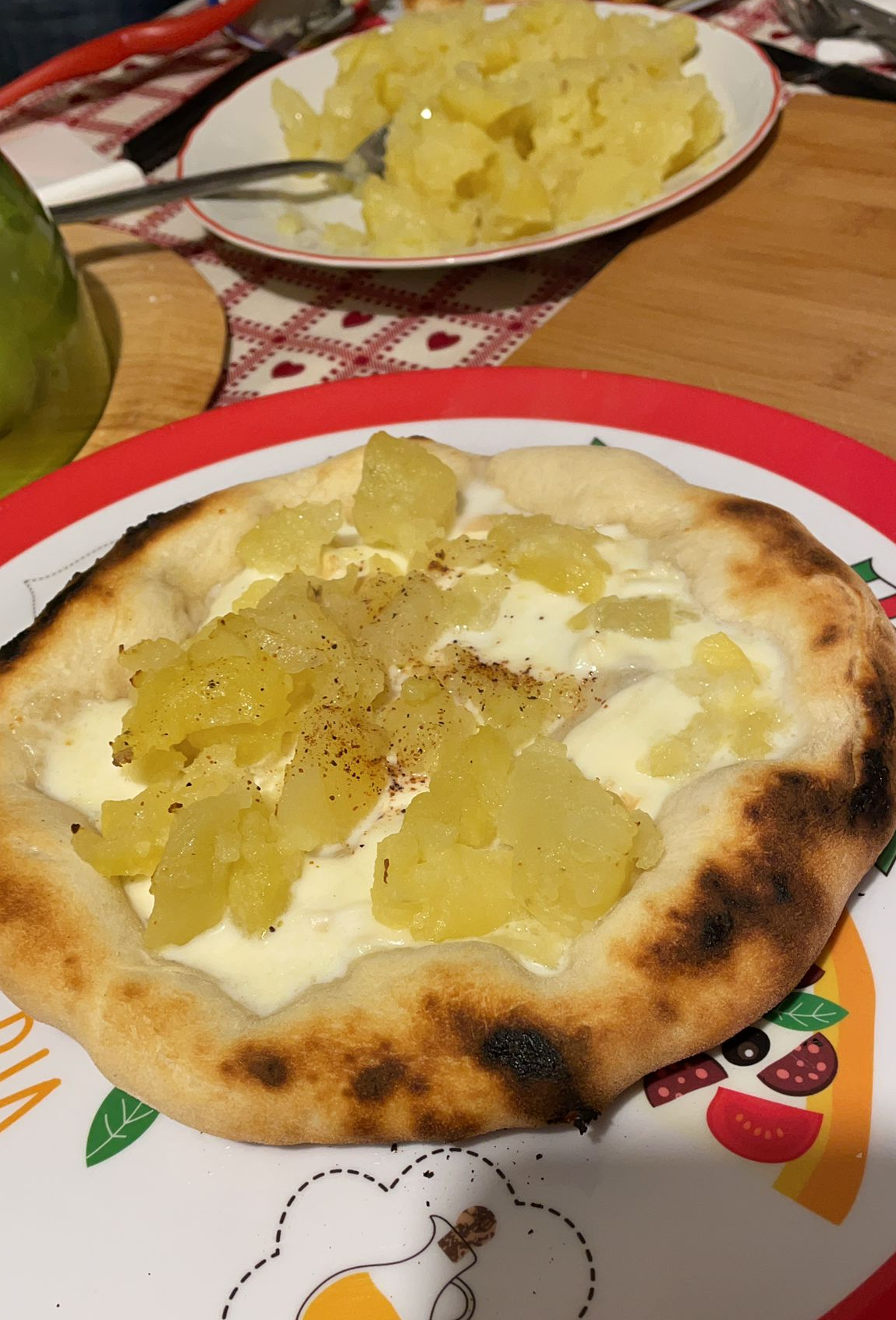 Oltre alla classica margherita che avete visto nella foto precedente, abbiamo fatto anche una con misto provola e mozzarella, patate e noce moscata.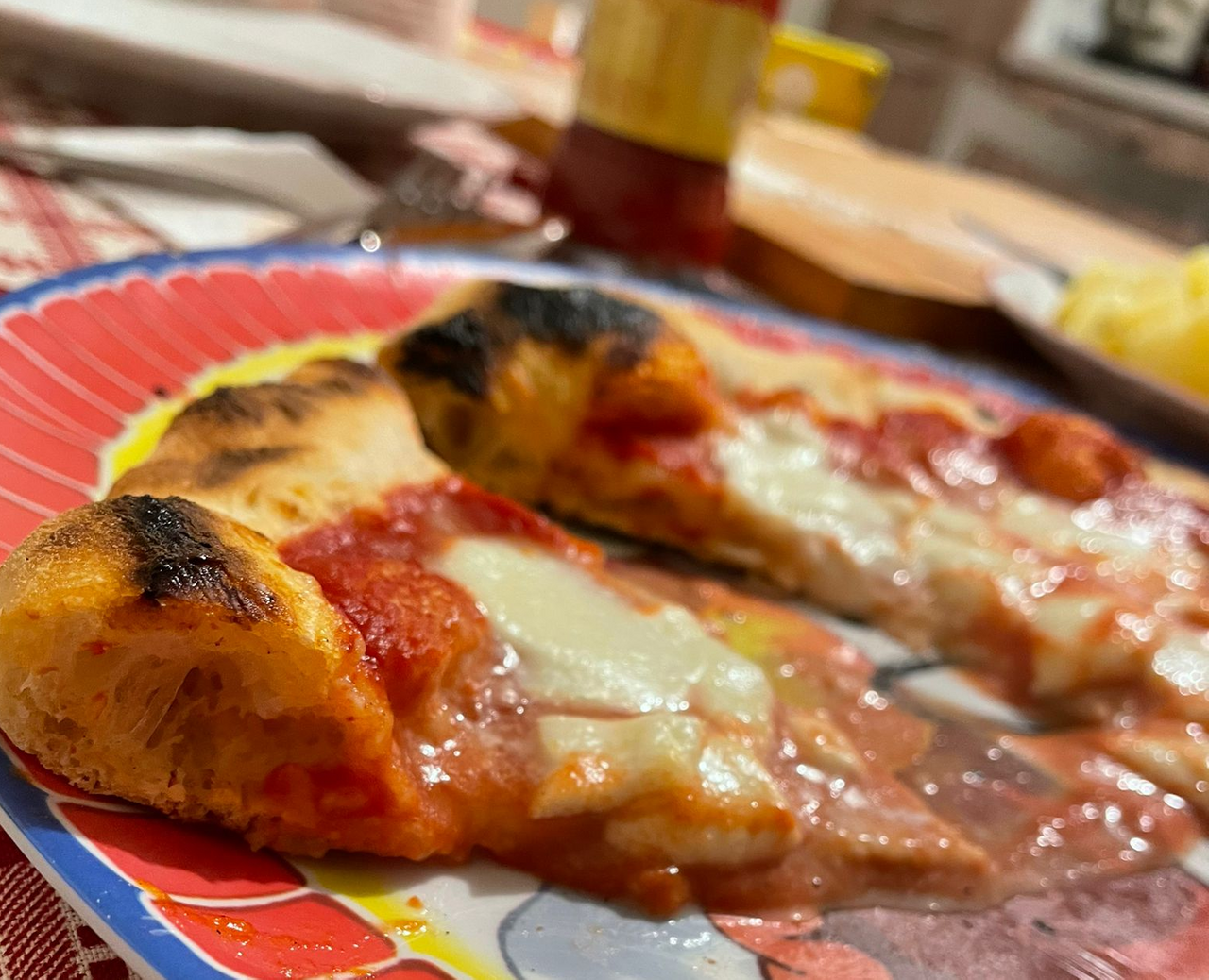 Come vedete dal dettaglio di questa sezione, la mozzarella è rimasta filante, non si è seccata e questo è un effetto davvero difficile da ottenere in un forno tradizionale.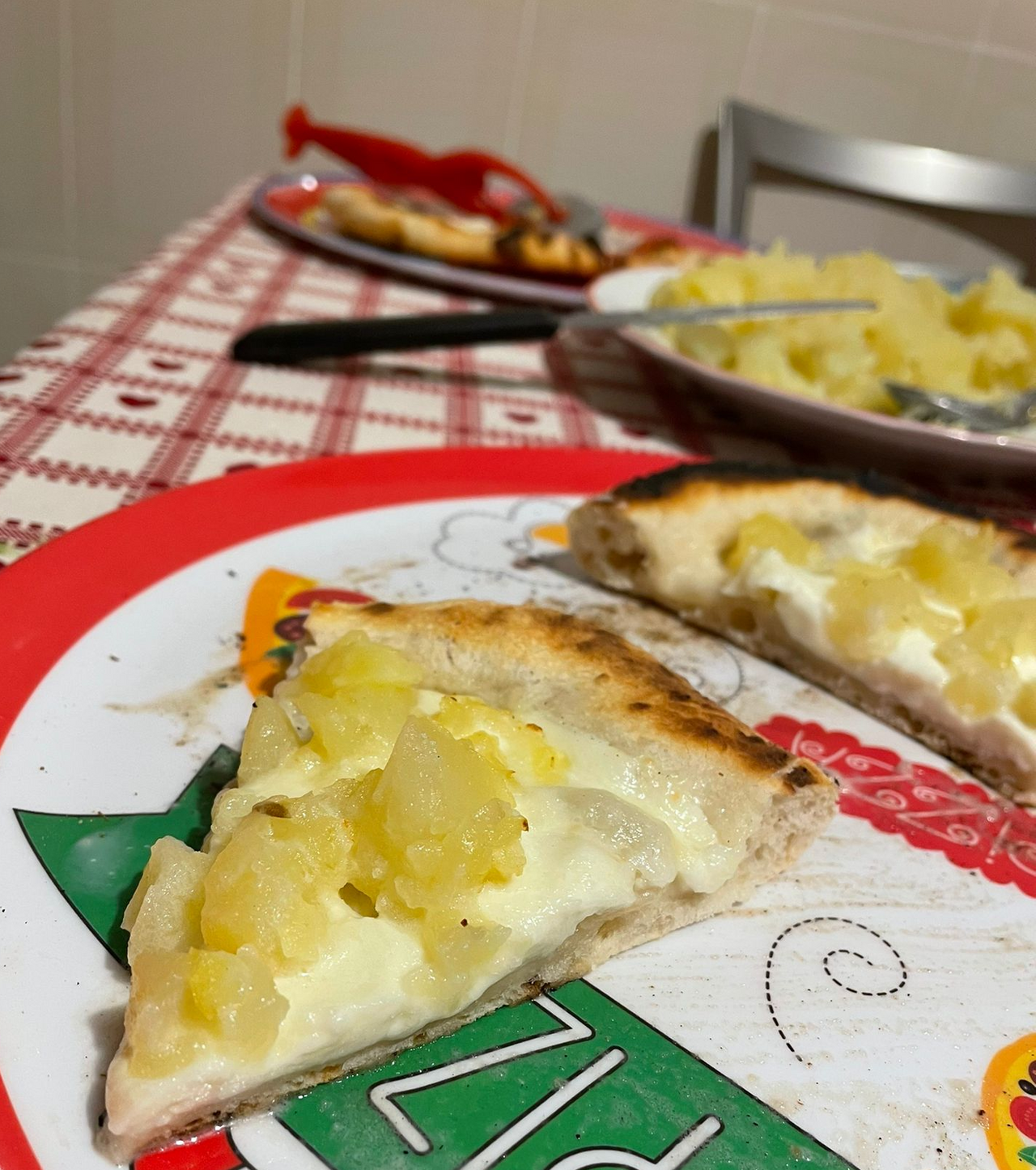 Anche qui si vede che la fetta è morbida, la pizza non è diventata né croccante né biscottata.
---
Ed infine, ecco a voi il protagonista di questa bella opera...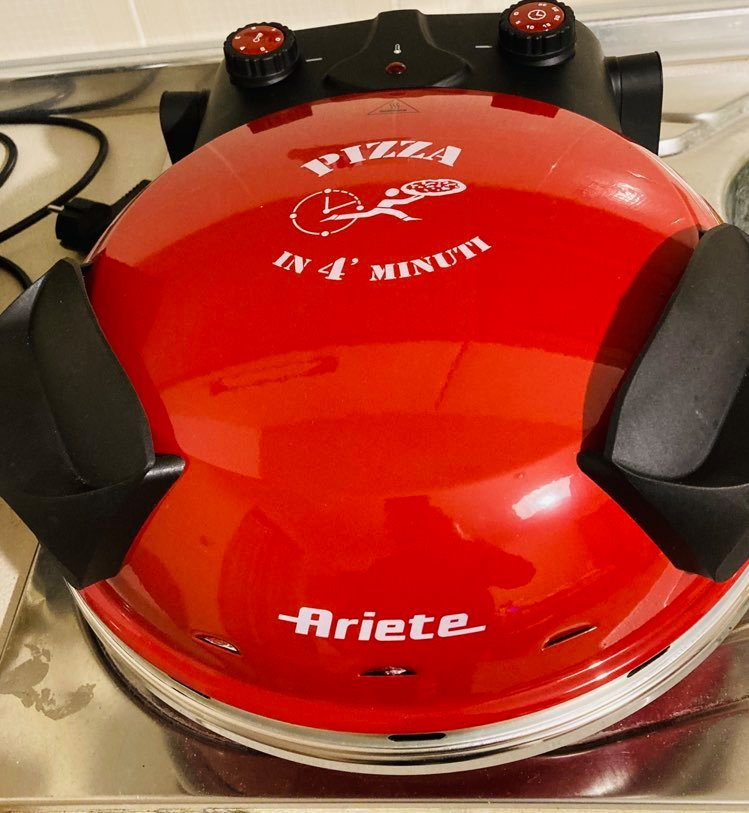 Sicuramente si può fare di meglio, ma la prima prova è stata davvero positiva.
Mi dispiace che non possiate assaggiare queste pizze, ma spero ugualmente che abbiate gradito...
---
Grazie a tutti voi per aver letto il mio post.
A presto!
GM
---