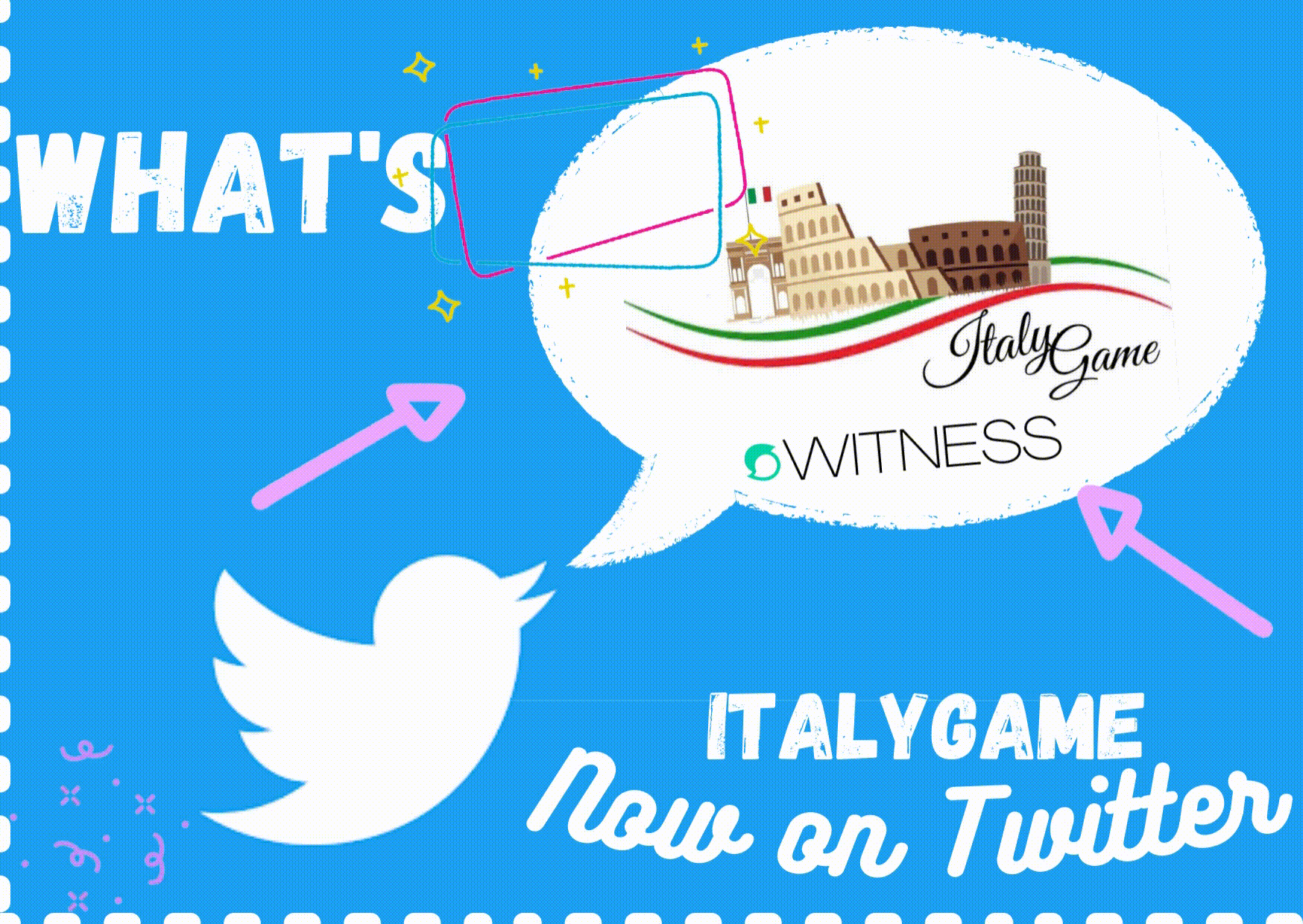 Hello dear friends of ITALY!
Do you know the news?
- 🎉 ITALYGAME IS ON TWITTER 🎉 -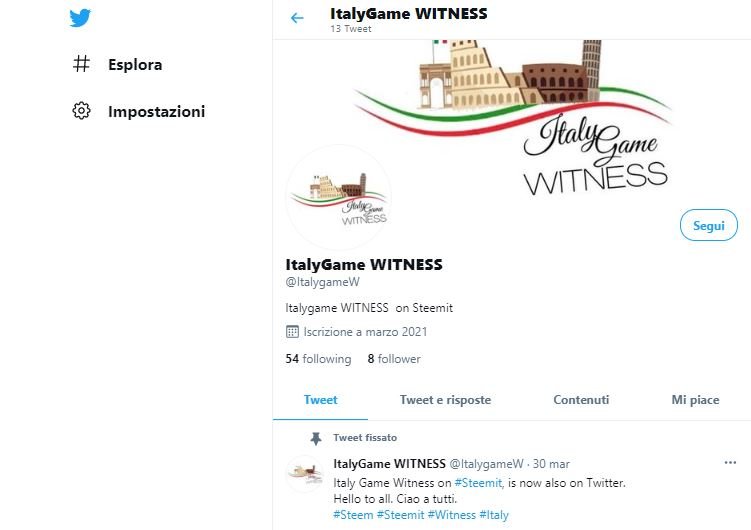 Link
Come and visit us on our new Twitter account, to stay updated on all the activities that take place in the Italian community.

1513 ITALY subscribers.
There are 1513 subscribers at the time the post is written.
How about we try to reach the same numbers on Twitter too?
By now you know that for us of the ItalyGame team it is these numbers that have a great value, the constant growth of our users is the reward for the work we are doing on Steemit.
And all this drives us to do better and continually propose new initiatives to make the whole ITALY community grow together with your great contribution.
And now it's up to Twitter!!

FOLLOW👍 RETWEET👍 LIKE👍
Thanks for reading our post.



Click here to vote by the witness list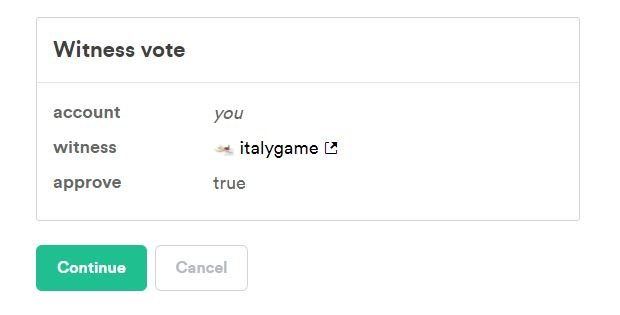 Click here to vote directly by SteemLogin

---
---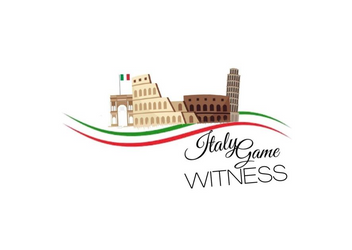 The ItalyGame Team includes:
@girolamomarotta, @sardrt, @ilnegro, @mikitaly , @mad-runner
---
---
---
---
- ITA -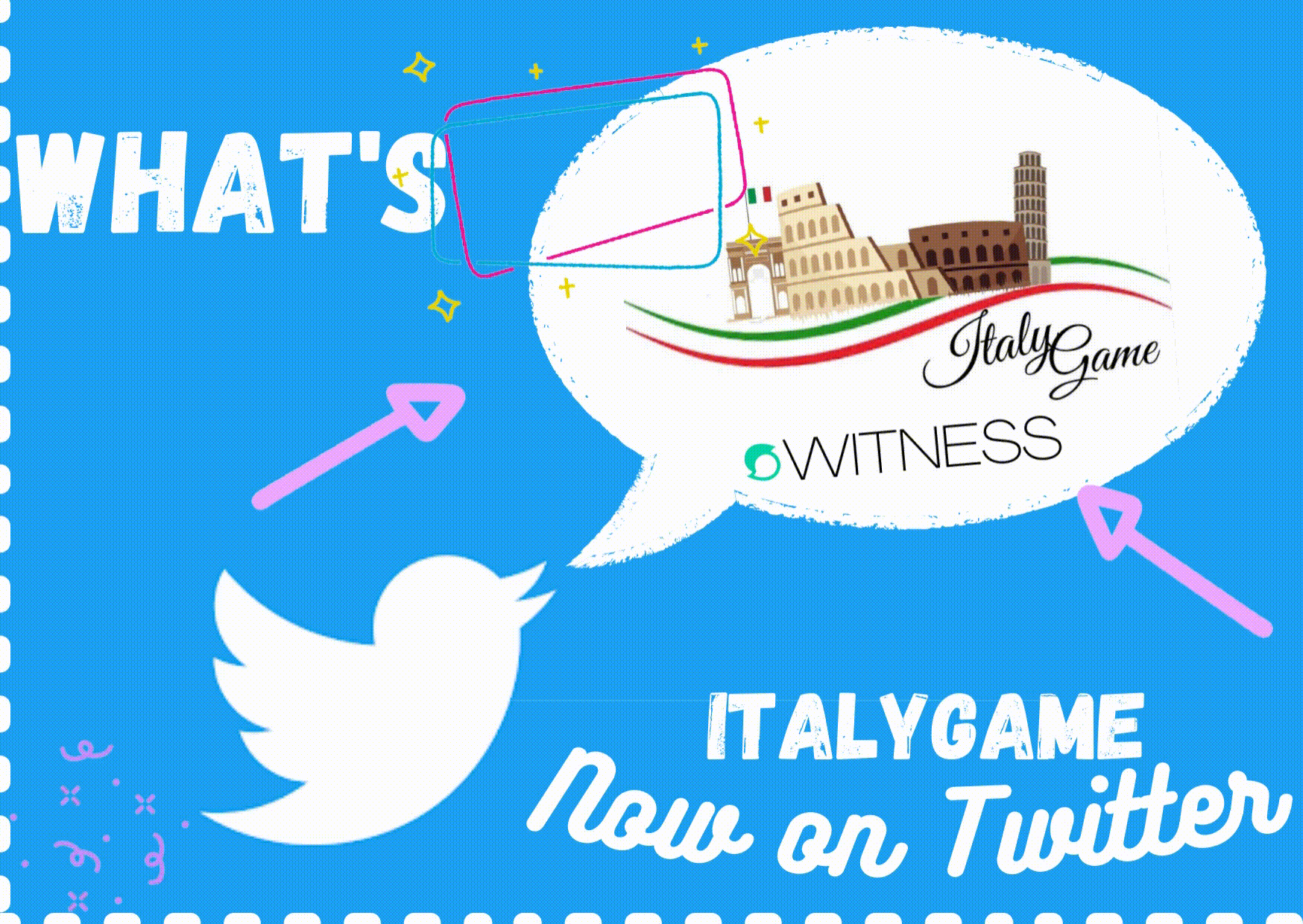 Ciao a tutti amici di ITALY!
Sapete la novità?
- 🎉 ITALYGAME E' SU TWITTER 🎉 -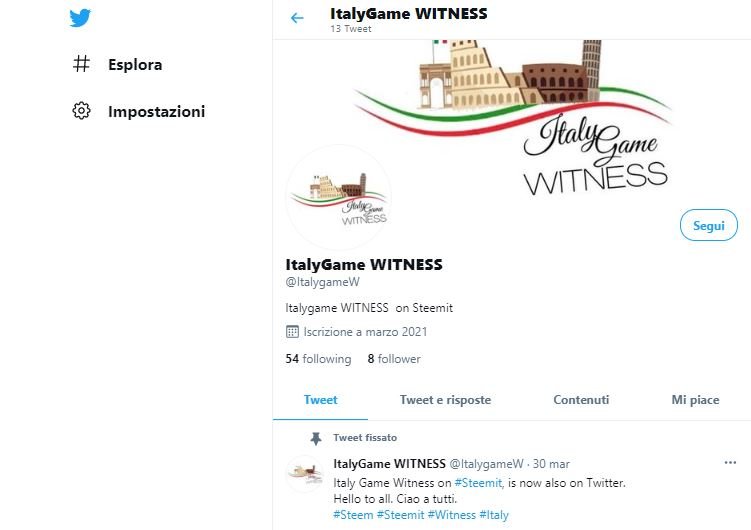 Link
Venite a trovarci sul nostro nuovo account Twitter, per rimanere aggiornati su tutte le attività che si svolgono nella comunità italiana.

1513 gli iscritti a ITALY.
Sono 1513 iscritti nel momento in cui viene scritto il post.
Che ne dite proviamo a raggiungere gli stessi numeri anche su Twitter?
Ormai lo sapete che per noi del team di ItalyGame sono proprio questi numeri ad avere un grande valore, la costante crescita dei nostri utenti sono il premio per il lavoro che stiamo svolgendo su Steemit.
E tutto questo ci spinge a fare sempre meglio e proporre continuamente nuove iniziative per far crescere insieme al vostro grande contributo, tutta la comunità di ITALY.
E adesso tocca a Twitter!!
FOLLOW👍 RETWEET👍 LIKE👍
Grazie per aver letto il nostro post.



Click here to vote by the witness list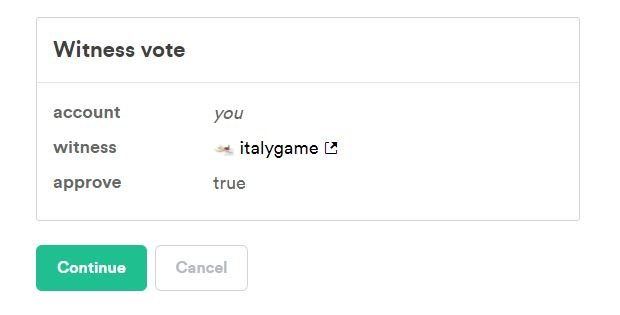 Click here to vote directly by SteemLogin

---
---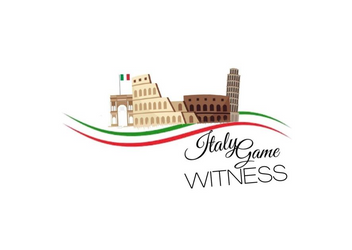 The ItalyGame Team includes:
@girolamomarotta, @sardrt, @ilnegro, @mikitaly , @mad-runner
---
---
@steemitblog @steemcurator01 @steemingcurators @shortsegments @steem-agora @ciska @xpilar @stephenkendal @reflektor @hingsten @bippe @twinner @upmewhale @symbionts @upvu @gotogether @jphamer1 @justyy @sct.krpw
---
---