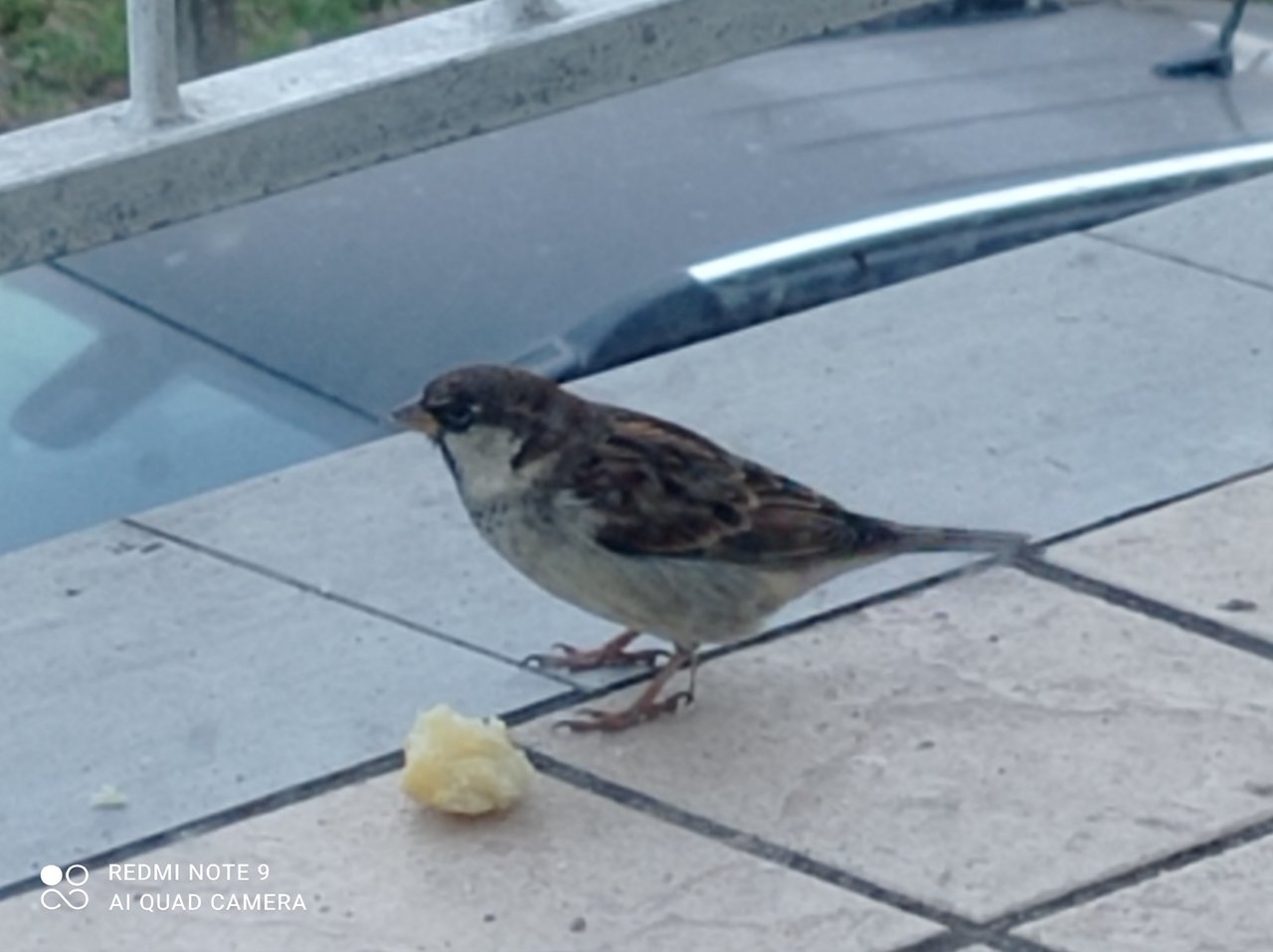 Power of the Zoom x10, after several attempts, I managed to shoot this sparrow, on the terrace of my parents' house, they had put food on it, in this case a potato, and one of these very nice little birds was portrayed in the position that see in the entry shot...
Actually I took a lot of photographs, in the end I made my choice I hope you like it, but how many there were, the sparrows, who alternated to feast on the potato and with the pieces of bread!!!
It was cold, but cold seriously, the thermometer was oscillating around zero tonight, today, when I went to clean the stairs, we were a few degrees above, I just tell you that at certain times, when I crossed currents of air , it seemed to me that my ears were dropping, from how strong I was expiring...
It even seems that towards the end of next week a snowstorm may arrive, I logically hope not, because we would only miss the snow, to worsen a general picture that is already strongly compromised, at the present time it is only a matter of a forecast, but if by chance they guess it, there is little to be happy, as the snowfall will be abundant...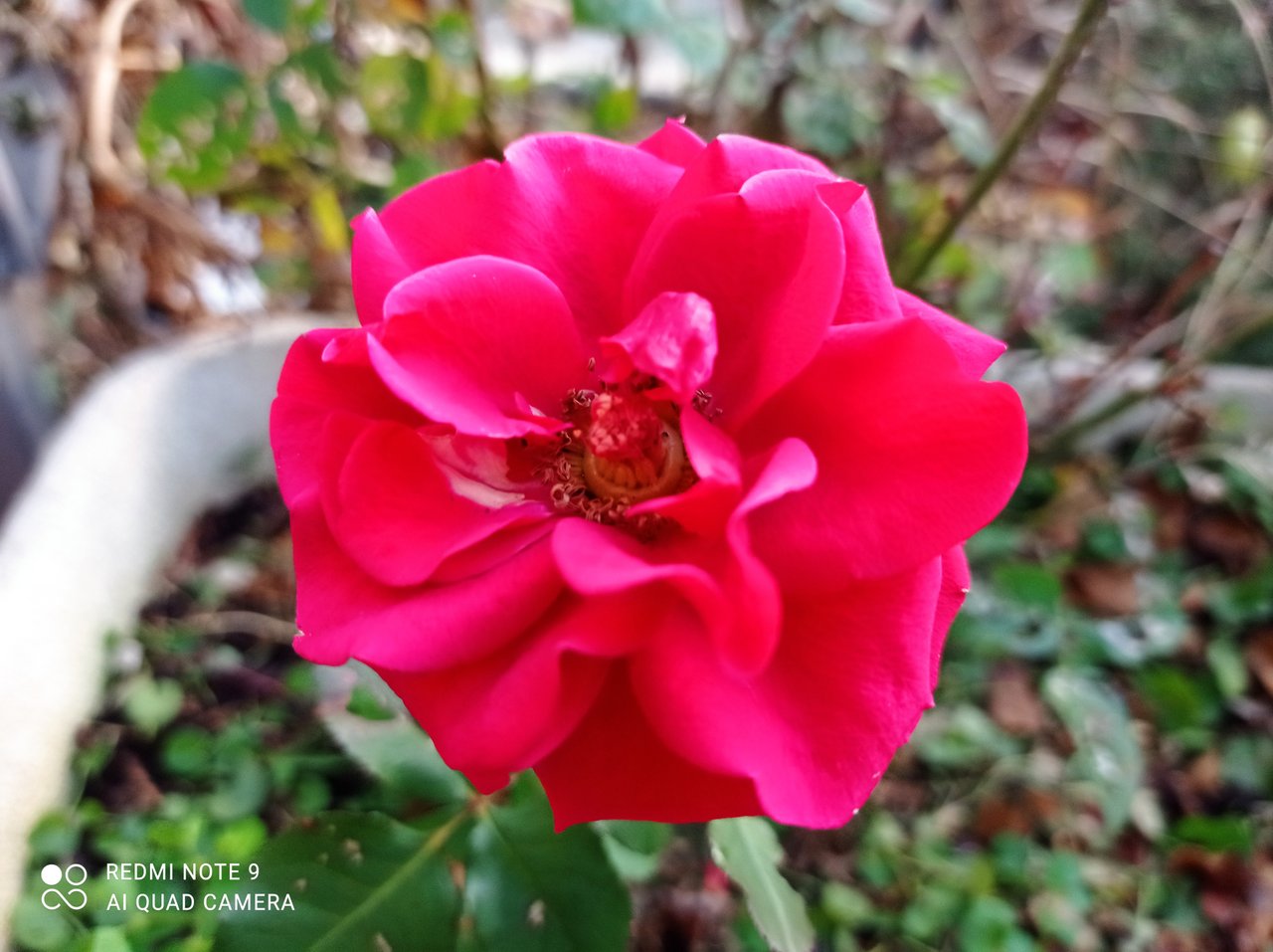 Let's console ourselves with this red rose, which, challenging the anything but mild climate, is heroically resisting and delighting us with its complete flowering, since I started looking for subjects for Steemit posts I am noticing the presence of flowers, I don't know if it is a fact of this year or I was so far distracted by this phenomenon, the fact remains that for me it is quite unusual, then maybe I'm wrong...
I went out a little while ago to throw out the garbage, it was not a great idea, despite being completely harnessed, the lashing air on my face was stinging damn, a little thought went to me for people who are forced to live outdoors, believe me, it's not rhetoric, I would like much less injustice in the world...
I'm part of the @Italygame Team together with @mikitaly, @sardrt, @ilnegro and @girolamomarotta
All the photos are of my property, taken by my phone
---
Versione Italiana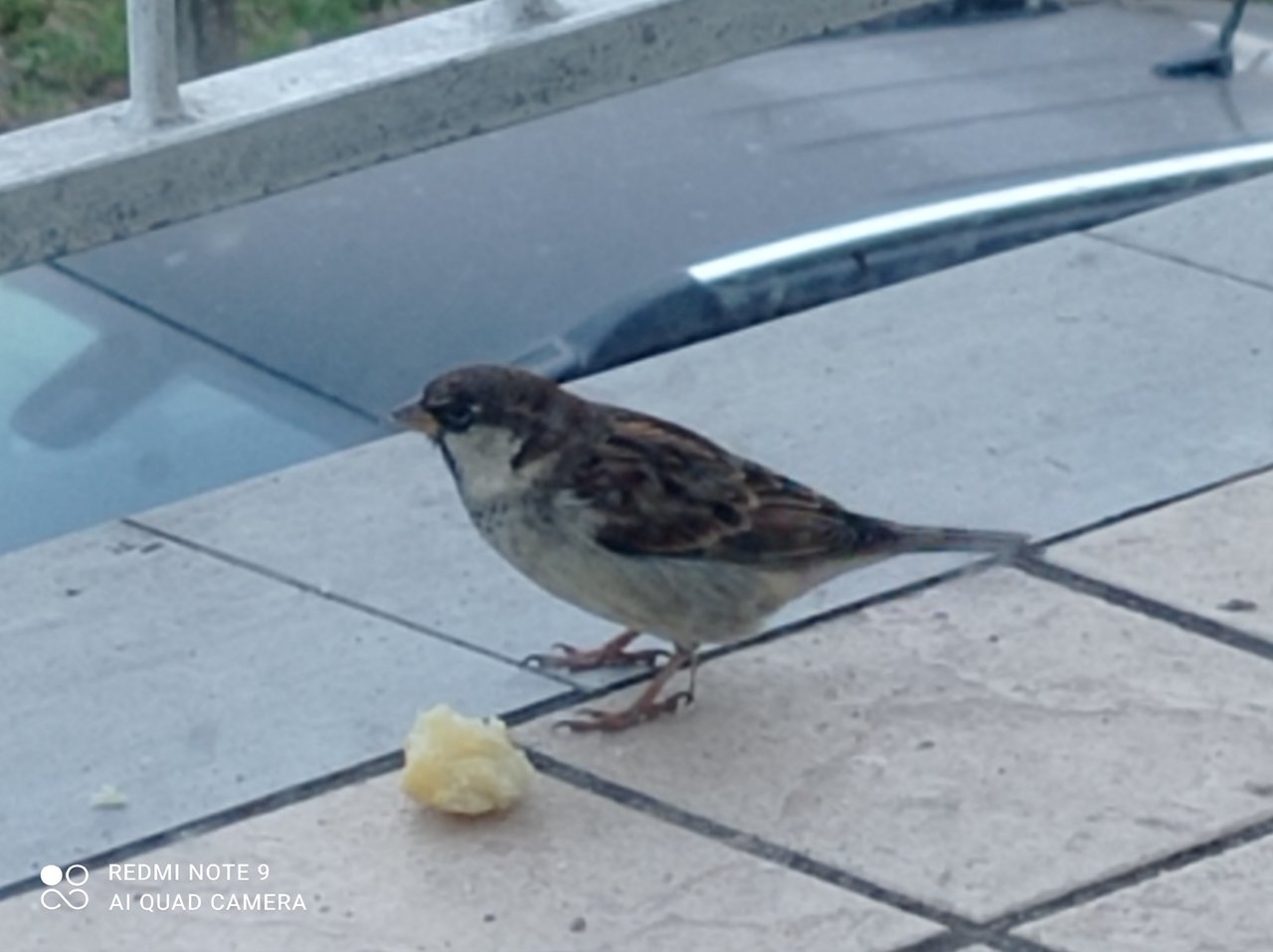 Potenza dello Zoom x10, sono riuscito a riprendere, dopo diversi tentativi, questo passerotto, sul terrazzo della casa dei miei genitori, gli avevano messo del cibo, in questo caso una patata, e uno di questi simpaticissimi uccellini si è fatto ritrarre nella posizione che vedete nello scatto d'ingresso...
Veramente ne ho fatte tante, di fotografie, alla fine ho fatto la mia scelta spero vi piaccia, ma quanti erano, i passerotti, che si alternavano a banchettare con la patata e con dei pezzetti di pane!!!
Si è fatto freddo, ma freddo sul serio, il termometro oscillava intorno allo zero questa sera, oggi, quando sono andato a pulire le scale, eravamo di pochissimi gradi sopra, vi dico solamente che in certi momenti, quando incrociavo delle correnti d'aria, mi sembrava quasi che mi cascassero le orecchie, da quanto spirava forte...
Sembra addirittura che verso la fine della prossima settimana possa arrivare una tempesta di neve, io logicamente spero vivamente di no, perché ci mancherebbe solamente la neve, a peggiorare un quadro generale che è già di suo fortemente compromesso, al momento attuale si tratta solamente di una previsione, ma se per caso dovessero indovinarla, c'è poco da stare allegri, in quanto le precipitazioni nevose saranno copiose...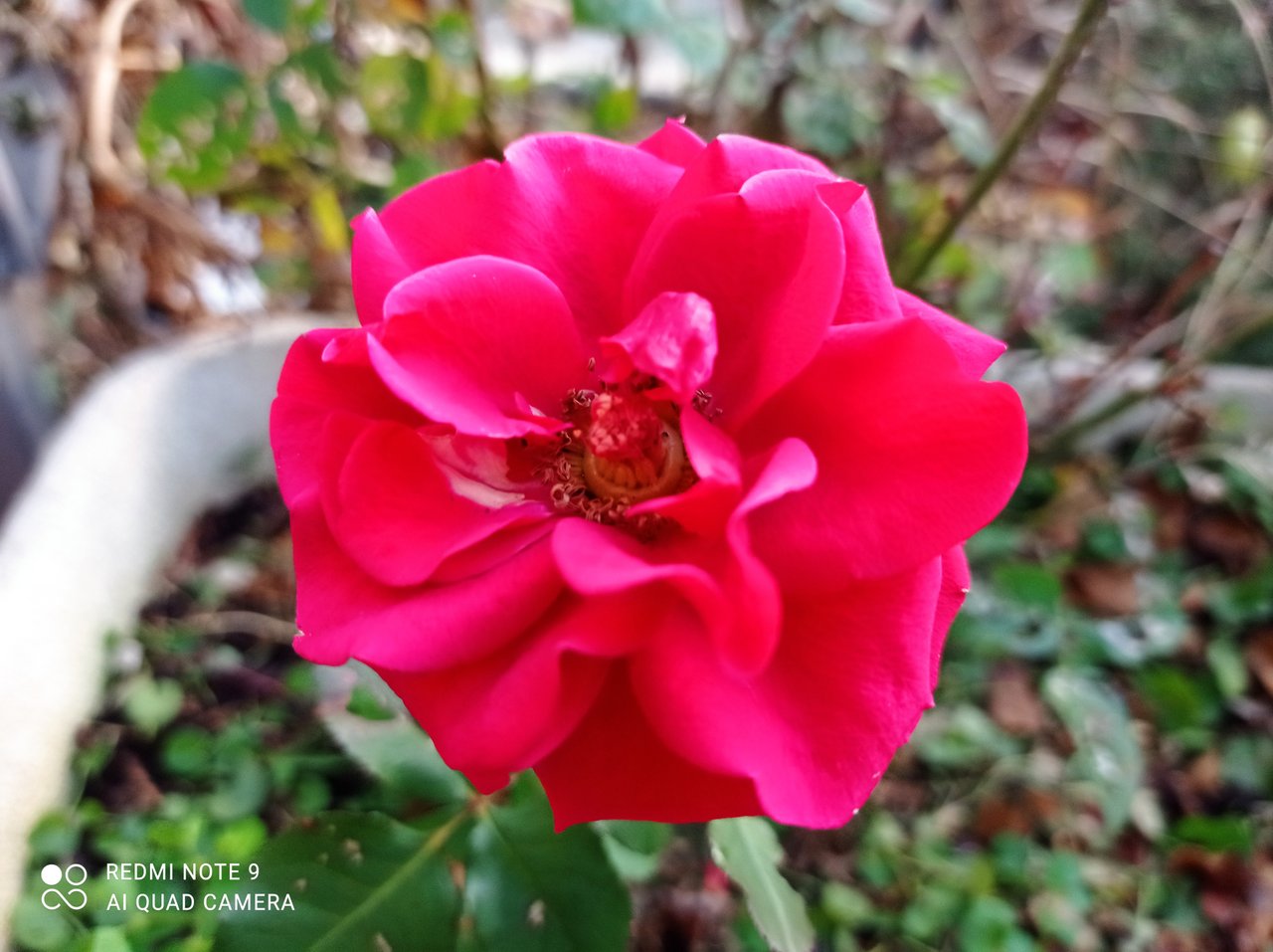 Consoliamoci con questa rosa rossa, che sfidando il clima tutt'altro che mite, eroicamente sta resistendo e ci delizia con la sua fioritura completa, da quando ho iniziato a cercare dei soggetti per i post di Steemit sto facendo caso alla presenza anche in inverno dei fiori, non so se sia un fatto di quest'anno oppure ero finora distratto a questo fenomeno, resta il fatto che per me è una cosa abbastanza insolita, poi magari mi sto sbagliando...
Sono uscito poco fa per gettare la spazzatura, non è stata una grande idea, nonostante fossi completamente bardato, l'aria sferzante sul viso pungeva maledettamente, un piccolo pensiero mi è partito per le persone che sono costrette a vivere all'aperto, credetemi, non è retorica, vorrei molte meno ingiustizie nel mondo...
Vi ricordo che io, @mad-runner, sono uno dei 5 componenti della squadra @ItalyGame, composta dal sottoscritto, @sardrt, @girolamomarotta, @ilnegro e @mikitaly.
Tutte le foto sono di mia proprietà, scattate con il mio telefono