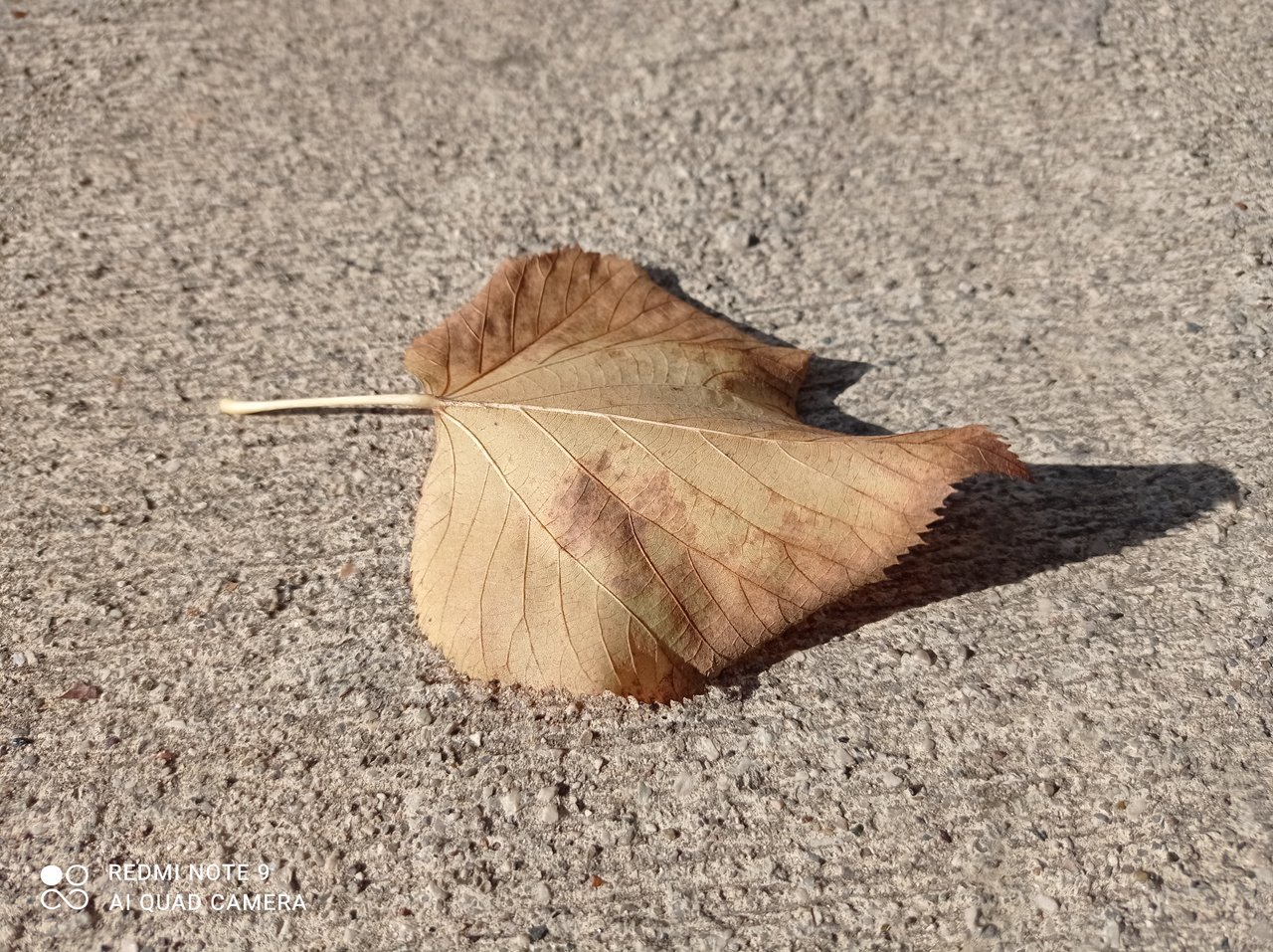 This morning I swept our private open space by myself, a beautiful surface, easily estimated at 4-500 square meters, slowly I have made them all...
The main difficulty is due to the removal of the leaves, because they tend to get stuck between the cracks of the bricks, or if they are wet they stick to the pavement, or, as today, the classic gust of wind arrives which causes a dozen to fall at each passage...
The one that I immortalized in the entrance shot is one of those that fell after one of these blows, I will tell you that this fact is also musically pleasant, because it is particular and suggestive, a phenomenon of a very pleasant nature, if it were not that it produces new work, but to a certain extent, as if I am close I can also, for once, give an extra sweep, but if by now I have passed in the area where they fell again, I leave it alone because I cannot constantly go to broom at all times of my business...
Nobody wanted to take care of this, that is, they wanted to take care of this cleaning, on the occasion of one of the very rare meetings of our small condominium we discussed this fact and in the end we reached an agreement, twice a week a good general sweep and a torn up in the access corridor to the garages, an optimal solution for us, as there are no transfer costs, we rightly charged a particular price and in the end the agreement with the other condominiums was quickly reached, for mutual satisfaction, therefore by a week now we are engaged in this initiative...
As for the afternoon part of the day, I only visited a couple of customers, as above all one of the two is now a dear friend, I pleasantly dwelt on several speeches, and in the end he also gave me a discreet order, done which does not hurt absolutely, so I can categorize this day as positive...
I remember that I, @mad-runner, am one of the 5 members of the team @ItalyGame.
All the photos are of my property, taken by my phone
---
Versione Italiana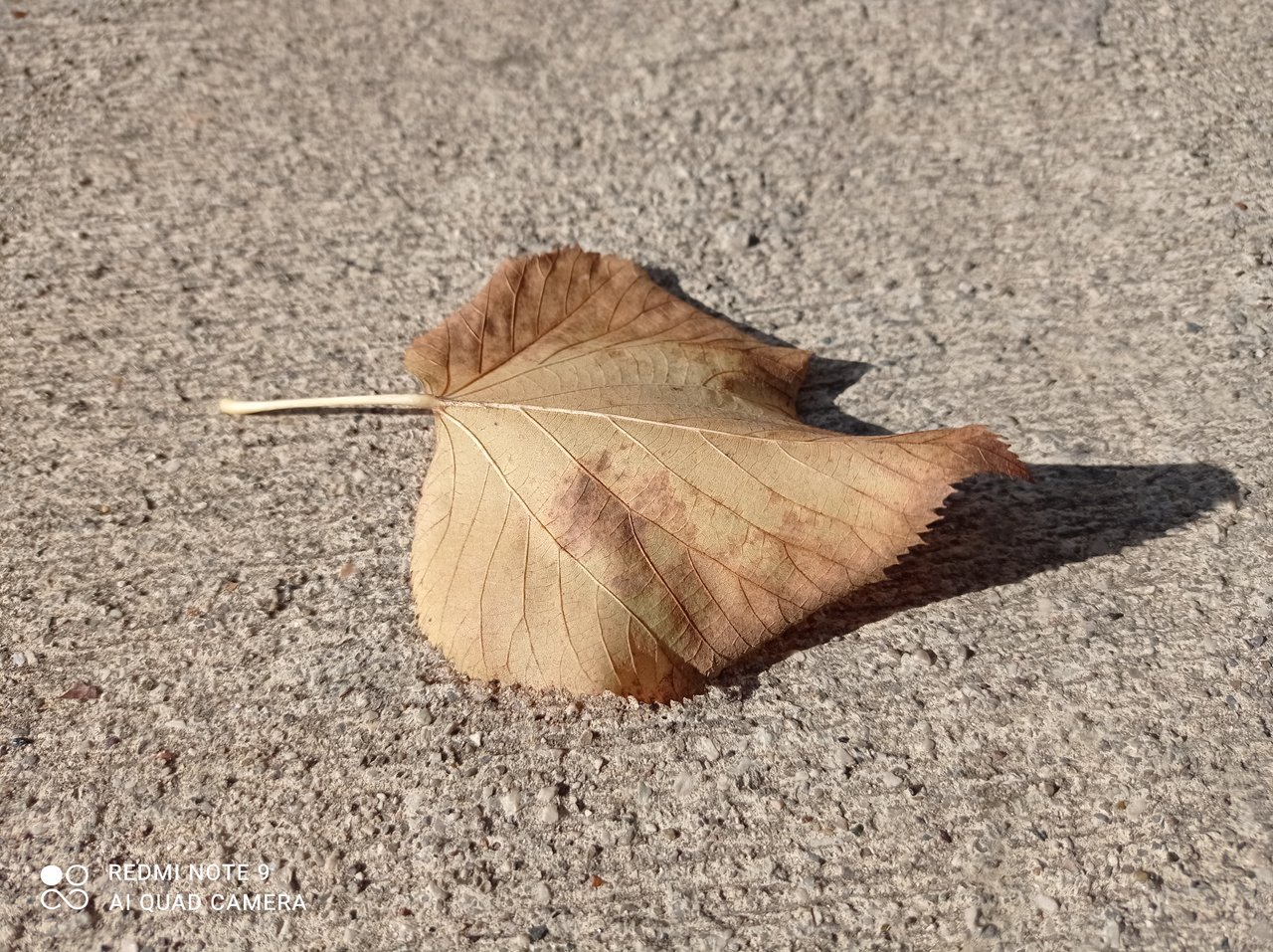 Questa mattina mi sono spazzato il nostro spiazzale privato da solo, una bella superficie, tranquillamente valutabile sui 4-500 metri quadrati, piano piano me li sono fatti tutti...
La principale difficoltà è dovuta dalla rimozione delle foglie, perché tendono ad incastrarsi tra le fessure dei mattoncini, oppure se sono bagnate si attaccano alla pavimentazione, o ancora, come oggi, arriva il classico refolo di vento che ne fa cadere una decina ad ogni passaggio...
Quella che ho immortalato nello scatto d'ingresso è una di quelle che è caduta dopo una di queste soffiatine, vi dirò che è pure musicalmente piacevole questo fatto, perché è particolare e suggestivo, un fenomeno di gradevolissima natura, se non fosse che produce nuovo lavoro, ma fino a un certo punto, in quanto se sono vicino posso anche, per una volta, dare una spazzata supplementare, ma se ormai sono passato nella zona dove sono cadute nuovamente, lascio stare perché non posso costantemente andare a ramazzare in ogni momento della mia attività...
Nessuno voleva farsi carico di questa cosa, cioè si voleva prendere in carico questa pulizia, in occasione di una delle rarissime riunioni del nostro piccolo condominio abbiamo discusso di questo fatto e alla fine abbiamo raggiunto un accordo, due volte alla settimana una bella ramazzata generale e una stracciata nel corridoio di accesso ai garage, per noi una soluzione ottimale, in quanto costi di trasferimento nulli, giustamente abbiamo praticato un prezzo particolare e alla fine l'accordo con gli altri condomini è stato velocemente raggiunto, per soddisfazione reciproca, quindi da una settimana a questa parte siamo impegnati in questa iniziativa...
Per quanto riguarda la parte pomeridiana della giornata, ho visitato solo un paio di clienti, visto che soprattutto uno dei due è ormai un caro amico, mi sono piacevolmente soffermato su diversi discorsi, e alla fine mi ha anche dato un discreto ordine, fatto il che non fa assolutamente male, quindi posso classificare questo giorno come positivo...
Vi ricordo che io, @mad-runner, sono uno dei 5 componenti della squadra @ItalyGame.
Tutte le foto sono di mia proprietà, scattate con il mio telefono