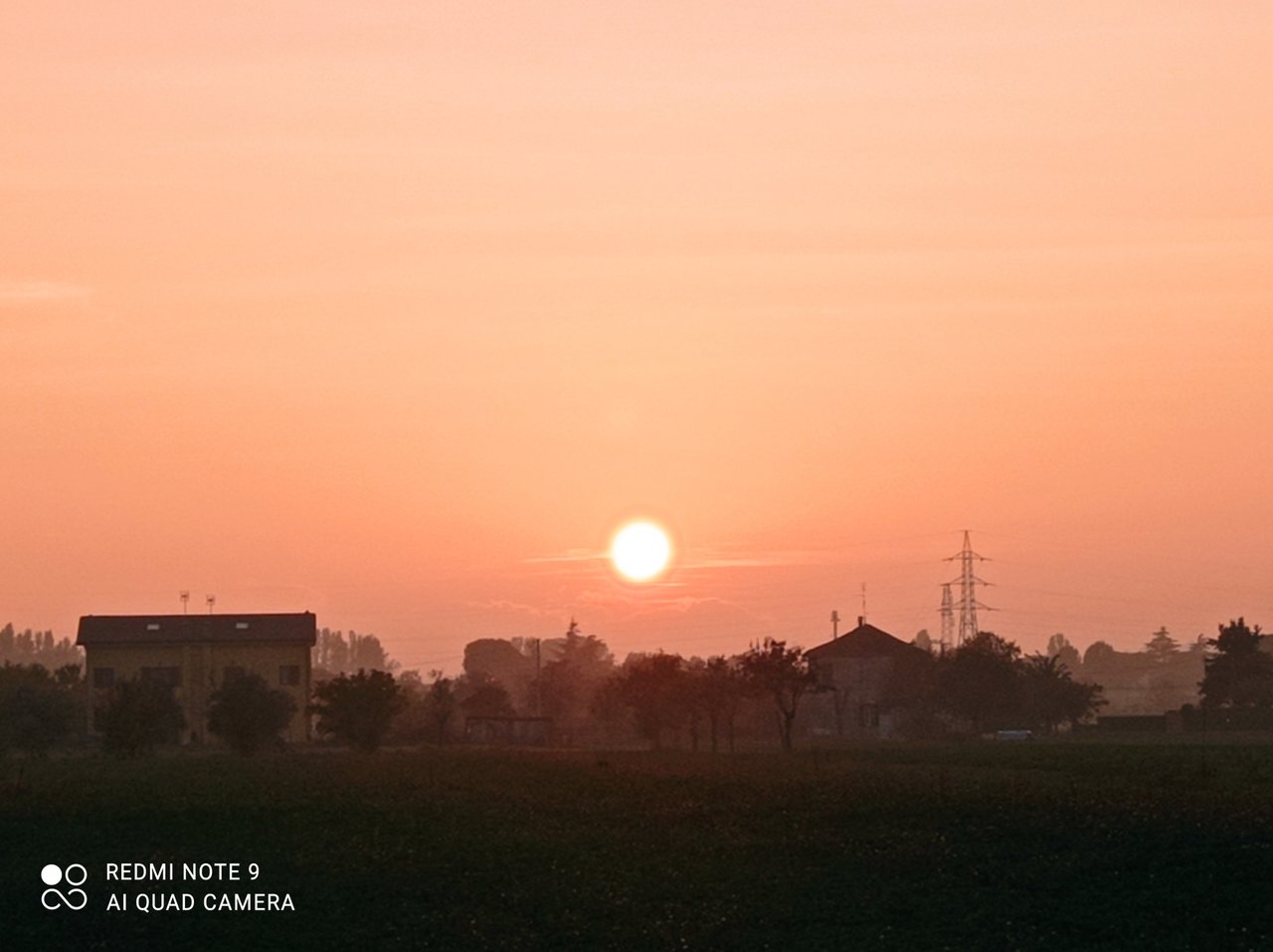 Finally Sunday, despite not having been a particularly intense week, I arrived today really in reserve, because tonight I slept at least 6-7 hours of weight, without ever waking up, it was a while that didn't happen, I have to to say it was truly a restorative dream...
I spent the morning shopping, I honestly didn't think there were so many people at the Hypermarket on Sundays, I had to wait a good quarter of an hour at the checkout before getting to put the products on the cashier's belt, because lunch was waiting for me, with the unwelcome surprise of yet another Prime Minister's Decree, with various measures, some of which had already been known for a few hours, essentially early closure of bars and restaurants at 6pm, complete closure of gyms , sports centers, bingo halls and more, all this to avoid a generalized lock-down, I do not know if these measures will succeed in achieving the goal, and will allow us to remain at least partially active, certainly various activities will risk the definitive closure, all this until November 24, then who knows, unfortunately uncertainty reigns supreme...
The only small consolation is that this time it is a situation that has spread practically everywhere in Europe, the position taken by some countries of the European Community was not very nice, the covid crisis has hit two big countries like Germany and France, so the others, now, before speaking, will think about it...
Well, now I'm getting ready for dinner, this evening homemade pizza, the last time it was made, last Sunday, I ate 10 pieces, I promised myself to stop at 7, maximum 8 chess, but it is not said that it fails to my good intentions and that I will not repeat the success of last week, I take this opportunity to wish you all the best possible continuation of the evening...
I remember that I, @mad-runner, am one of the 5 members of the team @ItalyGame.
All the photos are of my property, taken by my phone
---
Versione Italiana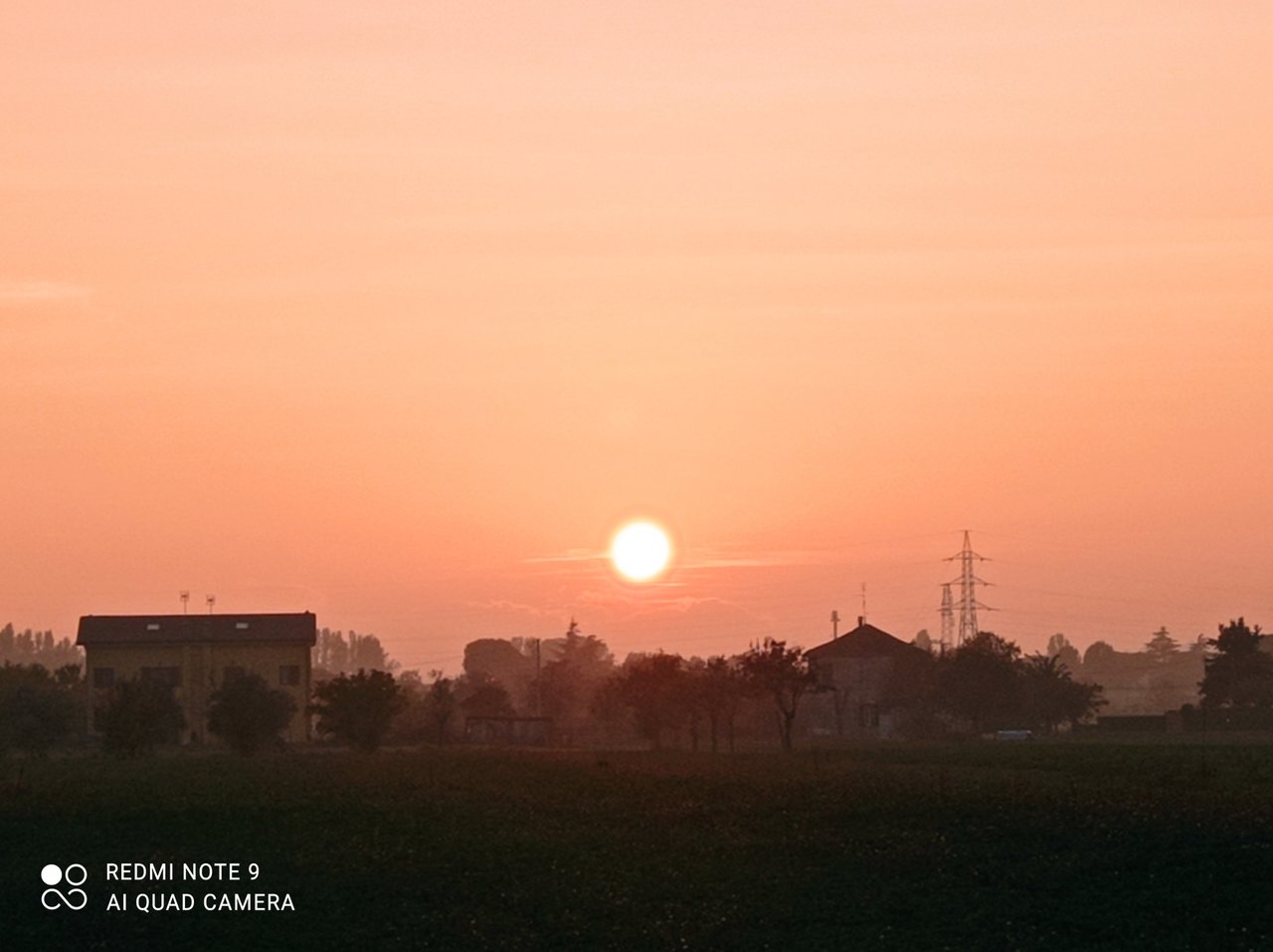 Finalmente domenica, pur non essendo stata una settimana particolamente intensa, sono arrivato alla giornata odierna davvero in riserva, perché questa notte ho dormito almeno 6-7 ore proprio di peso, senza mai svegliarmi, era un po' di tempo che non succedeva, devo dire che è stato veramente un sogno ristoratore...
La mattina l'ho passata a fare la spesa, sinceramente non pensavo ci fosse così tante persone la domenica all'Ipermercato, alla cassa ho dovuto attendere un buon quarto d'ora prima di arrivare a mettere i prodotti sul nastro della cassiera, dopo di ché mi attendeva il pranzo, con la sgradita sorpresa dell'ennesimo DPCM del Presidente del Consiglio, con diversi provvedimenti, alcuni dei quali erano già noti da qualche ora, in buona sostanza chiusura anticipata alle 18 dei bar e dei ristoranti, chiusura completa di palestre, centri sportivi, sale bingo e altro ancora, tutto questo per scongiurare un lock-down generalizzato, non so se queste misure riusciranno a centrare l'obiettivo, e ci permetteranno di rimanere almeno parzialmente attivo, di certo diverse attività rischieranno la chiusura definitiva, tutto questo fino al 24 novembre, poi chissà, l'incertezza purtroppo regna sovrana...
L'unica, magra, consolazione è che questa volta è una situazione che si è allargata praticamente ovunque in Europa, non è stata molto bella la presa di posizione di alcuni paesi della Comunità Europea, la crisi del covid ha investito due grossi paesi come Germania e Francia, per cui gli altri, ora, prima di parlare, ci penseranno bene...
Bene, ora mi preparo per la cena, questa sera pizza fatta in casa, l'ultima volta che è stata fatta, domenica scorsa, ne ho mangiati 10 pezzi, mi sono ripromesso di fermarmi a 7, massimo 8 scacchetti, ma non è detto che venga meno ai miei buoni propositi e che non bisserò il successo della settimana scorsa, colgo l'occasione per augurarvi la miglior continuazione possibile di serata a voi tutti...
Vi ricordo che io, @mad-runner, sono uno dei 5 componenti della squadra @ItalyGame.
Tutte le foto sono di mia proprietà, scattate con il mio telefono