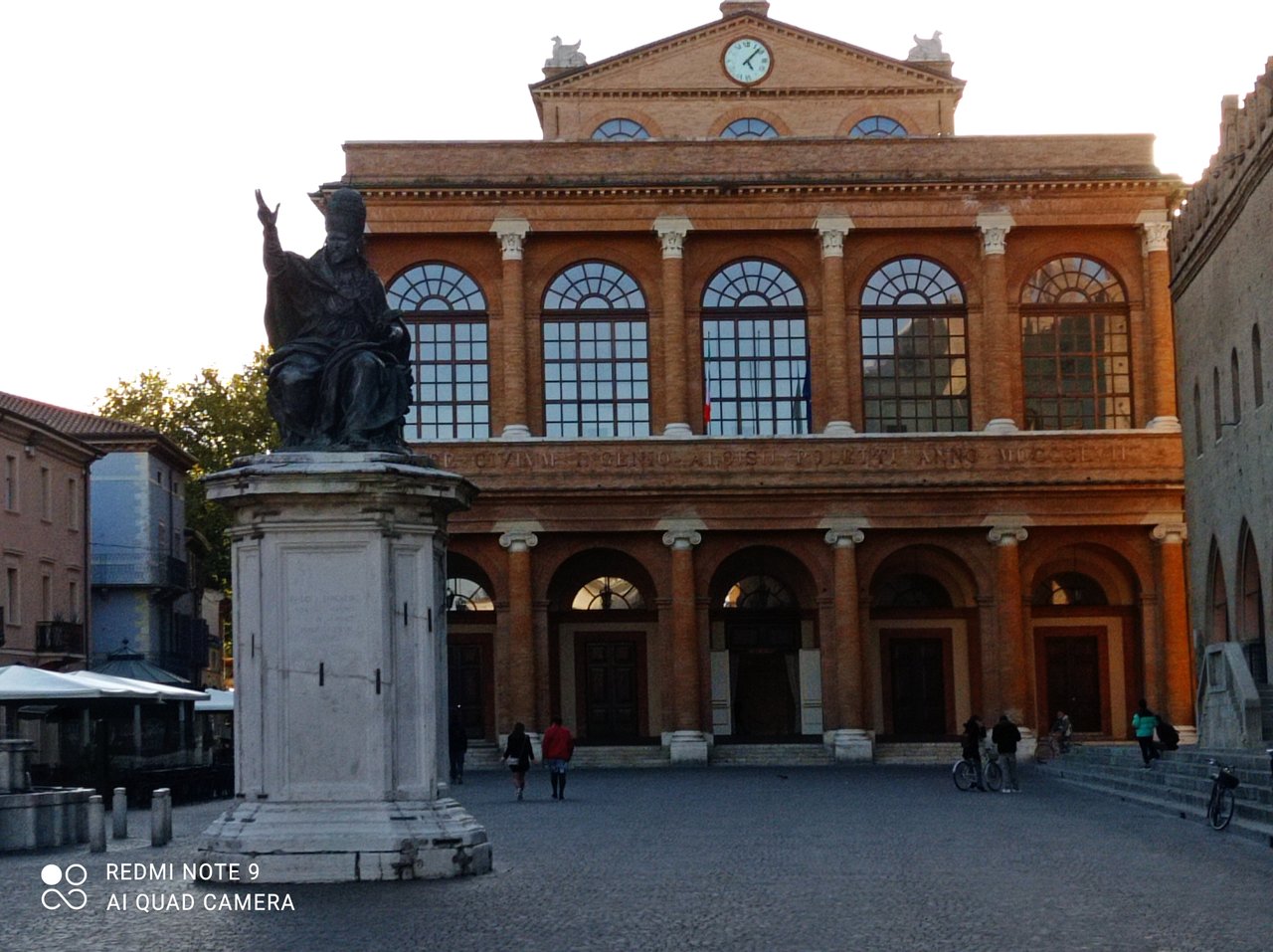 A morning to forget, spent from one office to another looking for files, unpaid deliveries, medical prescriptions, a whole set of documents that could be managed very differently, yet...
Yet my partner and I lost all the morning behind these problems, among other things without completely solving any of these tasks, one I was able to fix in the early afternoon, but I risked facing yet another flop...
I decided to book an eye examination for the persistence of visual problems, we arrive in the doctor's office, closed, the secretary was present this morning from 9 to 11, in fact it was 11.35, while our doctor was carrying out at the door closed a consultation...
The patient came out and we, together with 3 other people, entered the hall, a lady also tried to look for her prescription...
Our doctor came and it was a delirium, she threw us out of her office in very questionable ways, saying to come back when the secretary was there...
This afternoon he was present from 16 to 18, I showed up at 16 and 15 minutes, I asked for the recipe, the secretary could not find it, and my vein closed...
"You are fine to hear, I am not angry with her, but this morning the doctor closed the door in our face, she told me by text that the prescription was ready for today, so either it turns out or I seriously pissed off, then she hears me once and for all, her and her fucking ways, I understand the problems caused by the covid but she passed the mark..."
Very diligently she went to check on the doctor's personal computer, the recipe was actually present but had not been printed, a ten-minute wait and everything was resolved, fortunately...
I will add only one thing, for other types of prescriptions there was direct transmission to pharmacies, as for the prescription of drugs, that another system could not be studied also for medical visits?!?!
I remember that I, @mad-runner, am one of the 5 members of the team @ItalyGame.
All the photos are of my property, taken by my phone
---
Versione Italiana
Una mattinata da dimenticare, passata da un ufficio a un altro a cercare pratiche, consegne inevase, ricette mediche, tutto un insieme di documenti che si potrebbero gestire ben diversamente, eppure...
Eppure io e la mia compagna abbiamo perso tutto il mattino dietro a queste problematiche, tra l'altro senza risolvere completamente nessuna di queste incombenze, una l'ho potuta sistemare nel primo pomeriggio, ma ho rischiato di andare incontro all'ennesimo flop...
Mi sono deciso di prenotare una visita oculistica per il persistere di problemi visivi, arriviamo nello studio del medico, chiuso, la segretaria era presente questa mattina dalle 9 alle 11, in effetti erano le 11 e 35, mentre il nostro medico stava effettuando a porte chiuse un consulto...
E' uscito il paziente e noi, insieme ad altre 3 persone, siamo entrati nell'ingresso, una signora ha provato anche a cercare la sua prescrizione...
E' arrivata la nostra dottoressa ed è stato un delirio, ci ha sbattuto fuori dal suo studio con modi molto discutibili, dicendo di ritornare quando c'era la segretaria...
Oggi pomeriggio era presente dalle 16 alle 18, io mi sono presentato alle 16 e 15 minuti, ho chiesto la ricetta, la segretaria non la trovava, e mi si è chiusa la vena...
"Mi stai bene a sentire, io non ce l'ho con lei, ma questa mattina la dottoressa ci ha chiuso la porta in faccia, mi ha detto lei tramite messaggio che la ricetta era pronta per oggi, per cui o salta fuori o mi incazzo sul serio, poi mi sente una volta per tutte, lei e i suoi modi del cazzo, capisco i problemi causati dal covid ma ha passato il segno..."
Molto diligentemente è andata a verificare sul computer personale della dottoressa, la ricetta era effettivamente presente ma non era stata stampata, una decina di minuti di attesa e tutto si è risolto, fortunatamente...
Aggiungo solamente una cosa, per altre tipologie di ricette c'è stata la trasmissione diretta alle farmacie, come per la prescrizione dei farmaci, che non si potesse studiare un altro sistema anche per le visite mediche?!?!
Vi ricordo che io, @mad-runner, sono uno dei 5 componenti della squadra @ItalyGame.
Tutte le foto sono di mia proprietà, scattate con il mio telefono