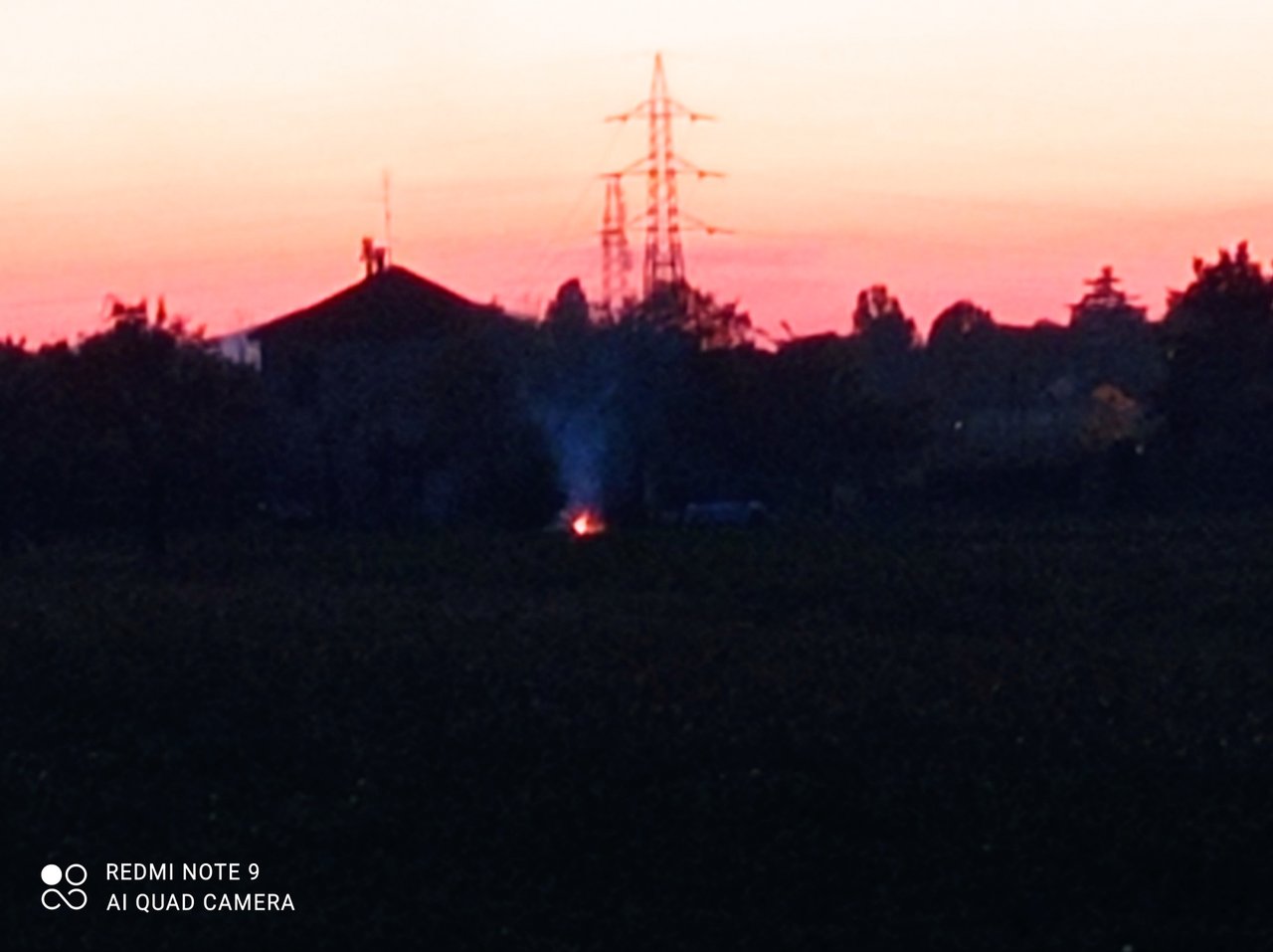 Today was a relatively quiet day, nothing particularly significant to report, if not a fact, which may be worthy of detailed study...
Early afternoon, I have just left a customer, I already knew that I was passing by a simple greeting, he would not have bought anything, or almost, I return to the car, I get a phone call, pull up the car and answer, convinced that I have done everything necessary to make that stop in complete tranquility...
I will have talked for a couple of minutes, a little more, a little less, when suddenly I felt a feeling of strong instability, taken from the communication I did not immediately realize what had happened, but I finally understood that the car was moving, and was progressively going towards a small ditch that was in front of the nose of the car...
Instinct made me react, I immediately pulled the handbrake and there was even a slight scuff of the tires, as there was a bit of gravel on the road, I stopped no more than a meter from beginning of the small ditch, more than enough to cause various damages, in the unfortunate event that the car had ended up in it...
I calmed down, and I reflected on what happened, more than probably the gear that was inserted in the gearbox had skipped, and the car, thanks to a small slope in the road, immediately picked up some speed, just enough to do it end up in the scarpatella, fortunately I did not get out of the car, otherwise there would have been very little to do but call a wrecker to retrieve the car, always hoping that it would not be damaged enough to prevent its regular operation...
This time it went really well, every now and then a stroke of luck doesn't hurt at all...
I remember that I, @mad-runner, am one of the 5 members of the team @ItalyGame.
All the photos are of my property, taken by my phone
---
Versione Italiana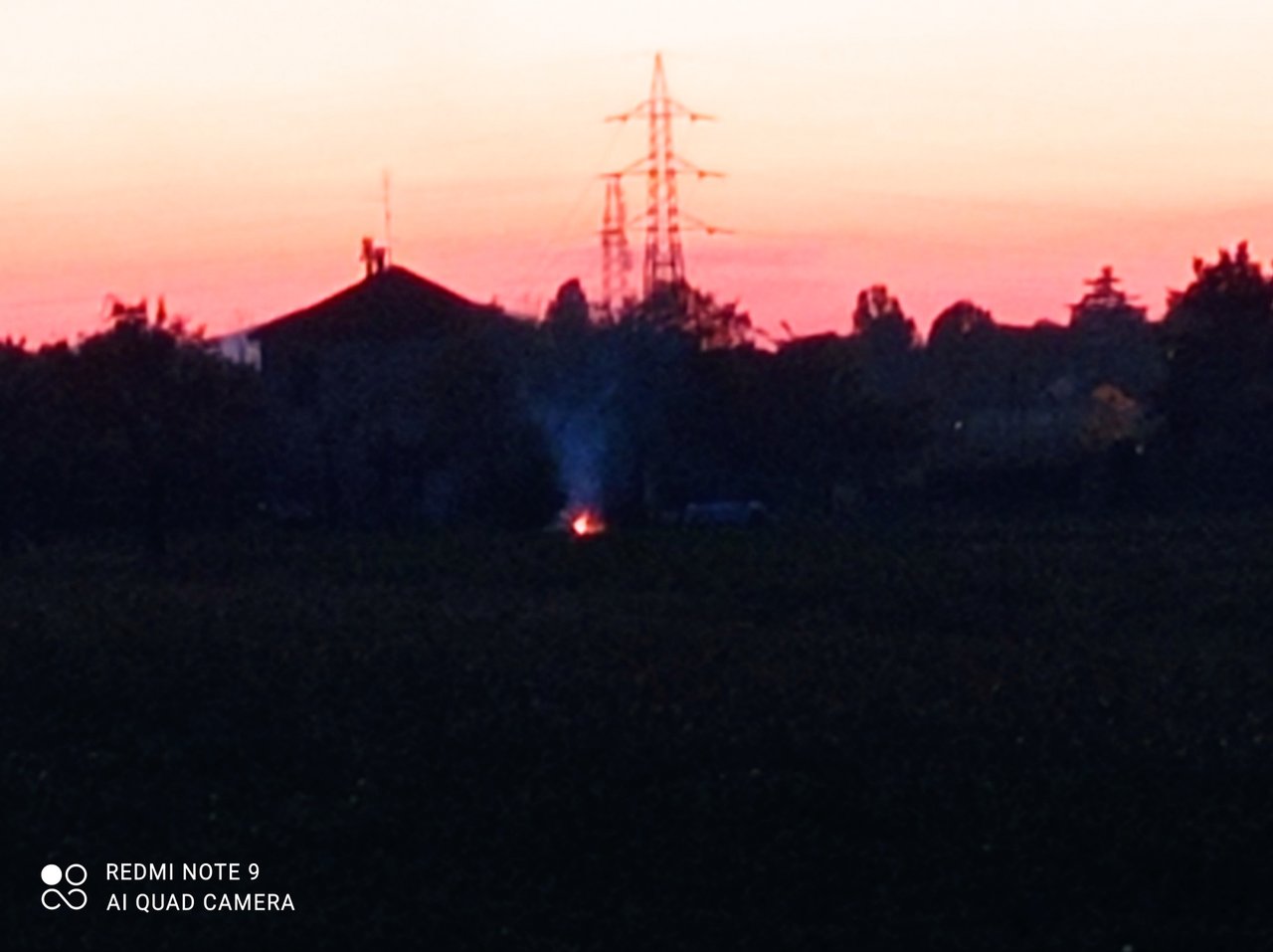 Oggi è stata una giornata relativamente tranquilla, nulla di particolarmente significativo da segnalare, se non un fatto, che può essere meritevole di approfondimento dettagliato...
Primo pomeriggio, sono appena uscito da un cliente, sapevo già che passavo per un semplice saluto, non avrebbe comprato nulla, o quasi, rientro nella vettura, mi arriva una telefonata, accosto l'auto e rispondo, convinto di aver fatto tutto il necessario per effettuare in tutta tranquillità quella sosta...
Avrò parlato un paio di minuti, poco più, poco meno, quando all'improvviso ho sentito una sensazione di forte instabilità, preso dalla comunicazione non ho subito realizzato cosa fosse successo, ma finalmente ho capito che la vettura si stava muovendo, e stava progressivamente andando verso un piccolo fosso che era davanti al muso dell'automobile...
L'istinto mi ha fatto reagito, immediatamente ho tirato il freno a mano e addirittura c'è stata una leggera strisciata delle gomme, in quando sulla strada era presente un po' di ghiaia, mi sono fermato a non più di un metro dall'inizio del piccolo fosso, più che sufficiente per procurare diversi danni, nel malaugurante caso che l'auto ci fosse finita dentro...
Mi sono tranquillizzato, ed ho riflettuto su quanto accaduto, più che probabilmente era saltata la marcia che era inserita nel cambio, e la vettura, complice una piccola pendenza della strada, ha preso subito un po' di velocità, quel tanto che bastava per farla finire nella scarpatella, fortunatamente non sono sceso dalla vettura, altrimenti ci sarebbe stato ben poco da fare se non chiamare un carroattrezzi per recuperare la vettura, sempre sperando che non riportasse danni tali da impedire il suo regolare funzionamento...
Questa volta è andata davvero bene, ogni tanto una botta di fortuna non guasta affatto...
Vi ricordo che io, @mad-runner, sono uno dei 5 componenti della squadra @ItalyGame.
Tutte le foto sono di mia proprietà, scattate con il mio telefono