Location: 7H9W+8J Kandy, Sri Lanka
Duration from Colombo: Approximately 2 hrs 30 mins
Distance: 115.9 km
Mode of transport: Train or Vehicle
Best time to visit: I recommend you to visit early in the morning or evening to avoid the hot sun during the day time.
A bit about Peradeniya Royal Botanical Gardens
Planning to visit Kandy anytime soon? Peradeniya royal botanical garden is a must-visit if you visit Kandy. It is located 20 km away from the temple of the sacred tooth relic. All tourists and locals do not forget to visit the Royal garden when in Kandy.
Peradeniya Royal Botanical garden is dated back to the 14th century and commonly used by Kandyan Royal families. This is why it is known as the Peradeniya Royal Botanical Garden. The royal garden became a botanical garden in 1821.
Both tourists and Locals are now allowed to enjoy the extremely extensive stunning garden of 147 acres. I had a visit to Peradeniya royal botanical garden very recently. I felt like entering into heaven, It is the largest and the best botanic garden to visit in Sri Lanka. I was amazed by the beauty of different shrubs, plants, and trees in the garden. It was wonderful to visit after a long time. You have the chance to witness over 4000 different species of plants in one place.
The highlights of my visit were the Orchid collection and the Royal palm avenue. They were magnificently beautiful and I could stay all day enjoying the views.
I suggest wearing comfortable shoes and clothing to walk around the massive garden and to completely enjoy your visit.
Accomadation in Kandy
I don't recommend homestay these days, It's better to plan your stay where there are proper health and hygiene measures that ensure your safety. I would recommend planning your stay at Mahaweli Reach Hotel or Earl's Regent Hotel to have a pleasant vacation at Kandy.
Mahaweli Reach Hotel is located 7.4 km away from the Peradeniya botanical garden and it provides all facilities as per your desire. All top attractions are nearby the Mahaweli Reach hotel, therefore you can visit all the important places located in Kandy.
Earl's Regent Hotel is located nearby the Peradeniya botanical garden, it is just 1.3 km away. It is also one of the best luxury hotels in Sri Lanka featuring an outdoor pool. It also provides all facilities and just a few km for all other top attractions located in Kandy.
Hi! This is Vishwara guiding you to Peradeniya Royal Botanical Garden
We started our trip early in the morning from Colombo - I like to travel in the morning as it is less tiring and the best time for splendid views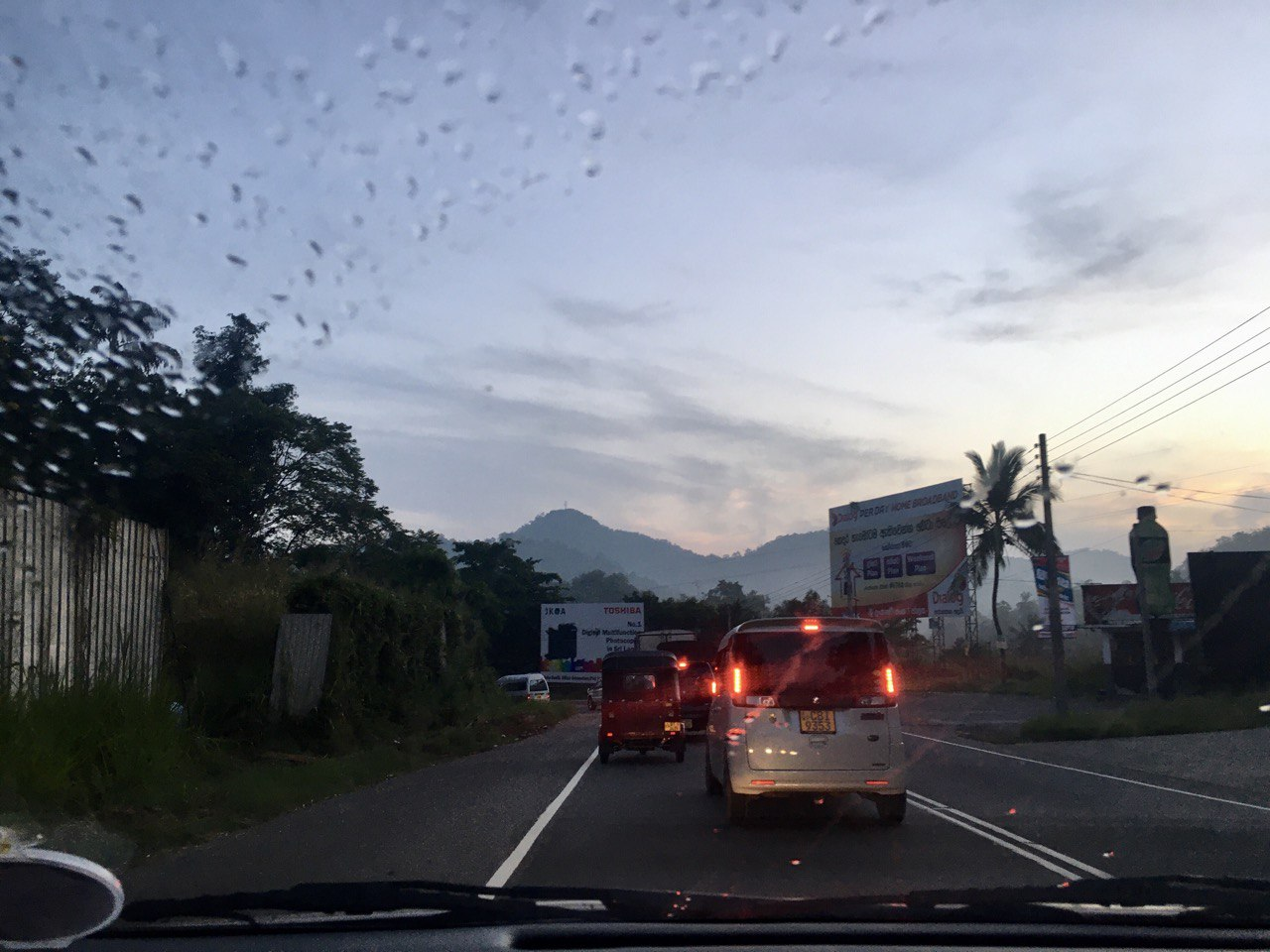 We were able to reach the destination at around 9.30 am, We entered after following the health regulations. The ticket counters were open from 8.30 am. Hubby and I bought the tickets, there are several ticket counters so it does not take much time. The tickets were cheap it was 100 LKR per person which is about 3 STEEM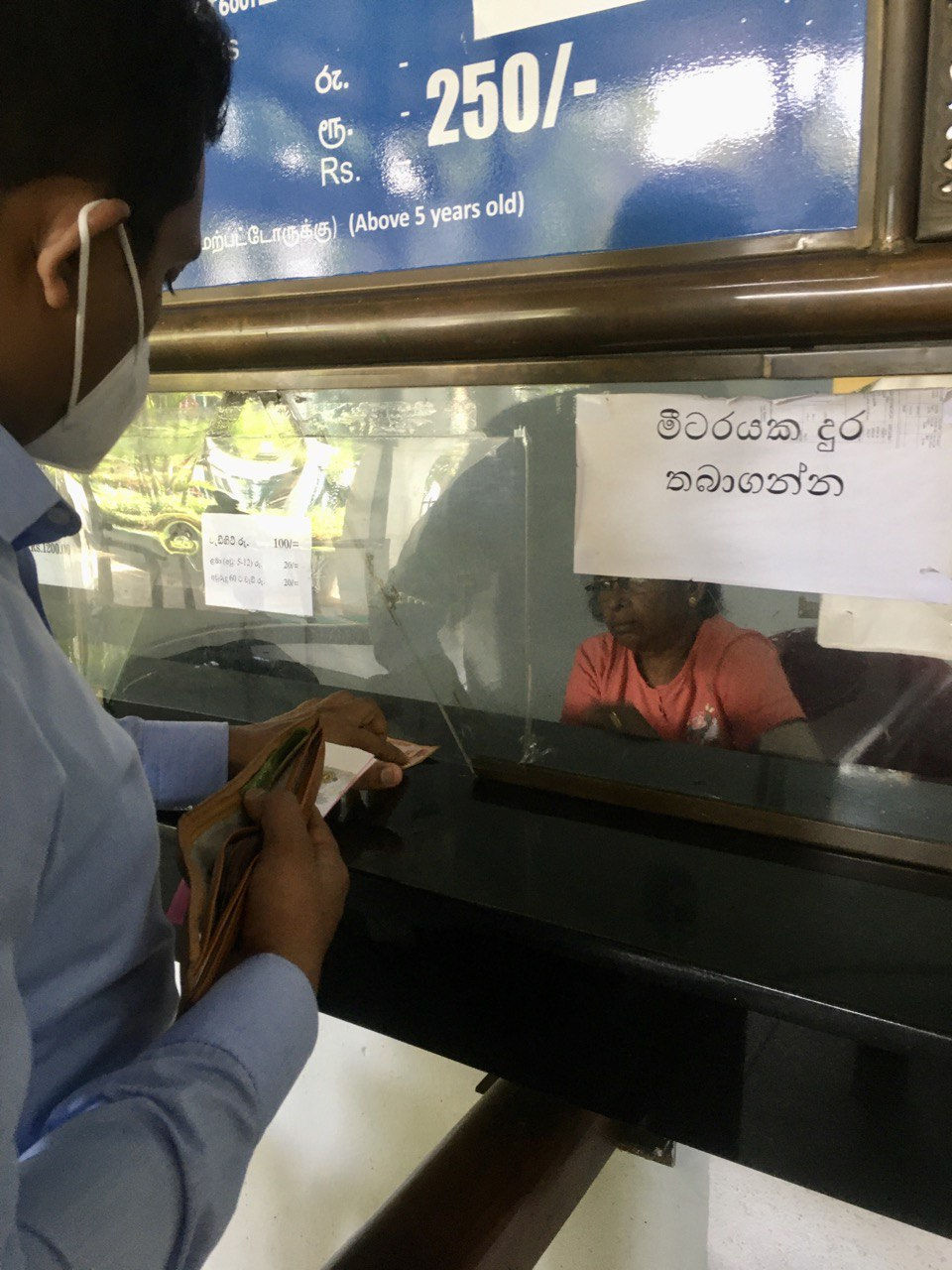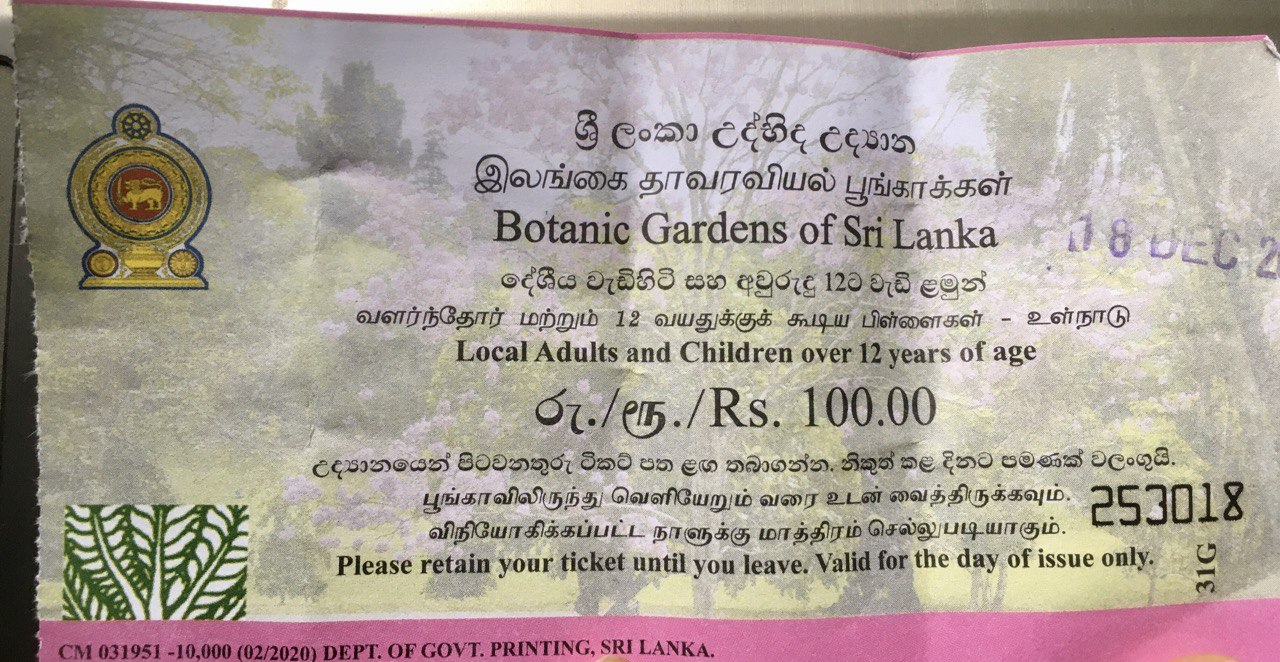 Here is the map of Peradeniya Royal Botanic Garden, You can refer to the map before starting your journey.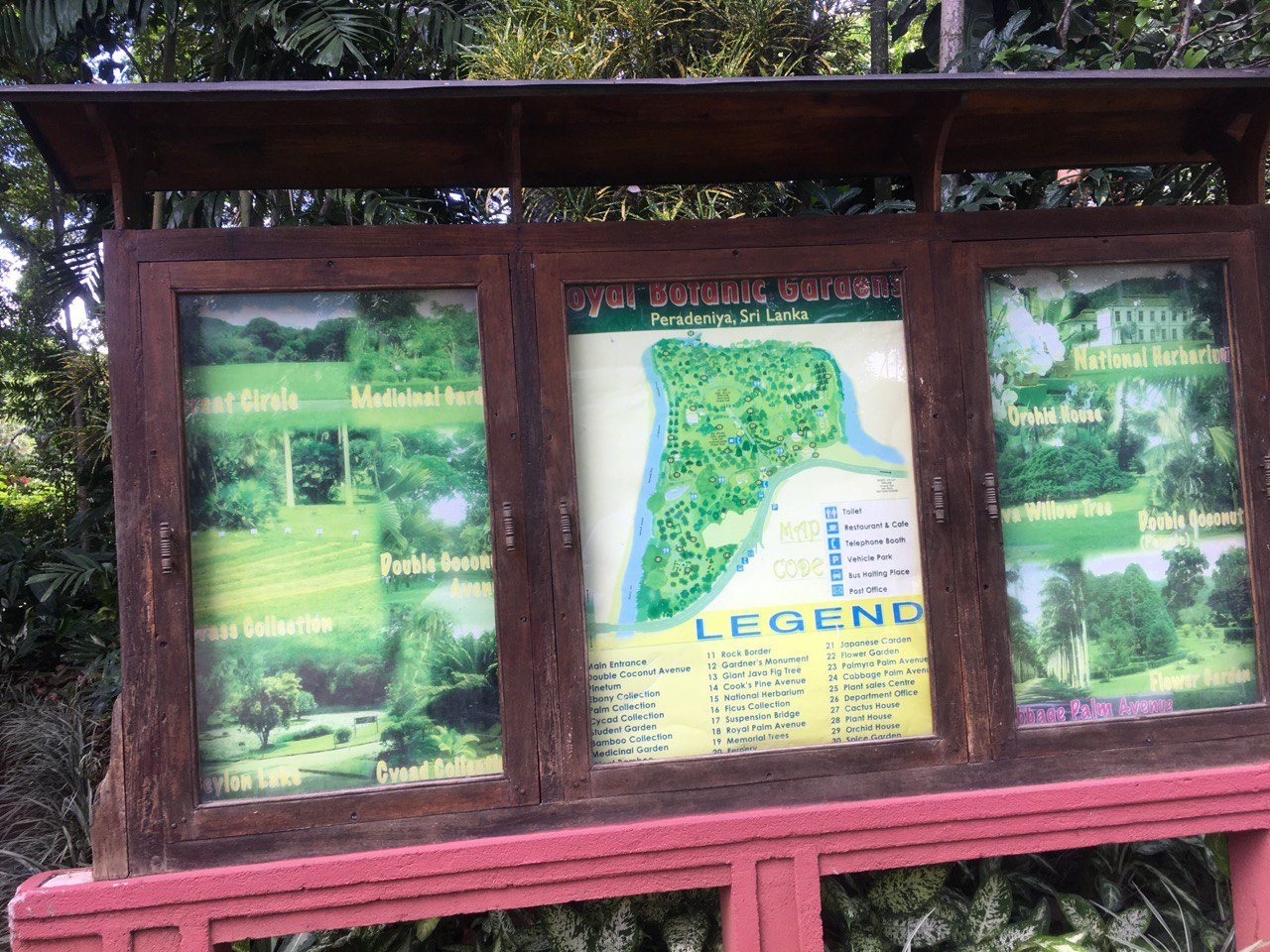 Ready for lots of walking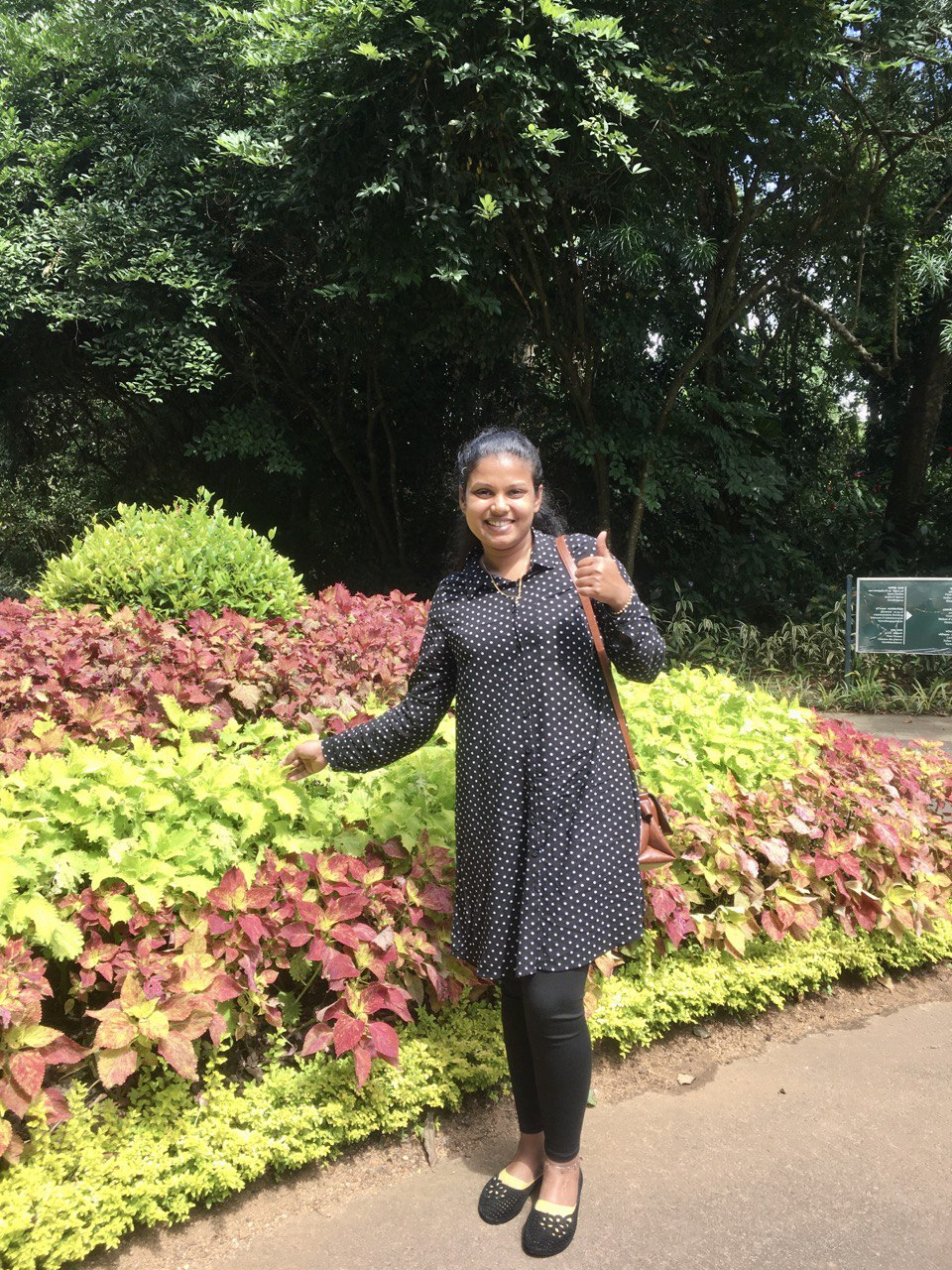 Beautiful avenues with mind-blowing views, It is a great place to walk around leisurely enjoying nature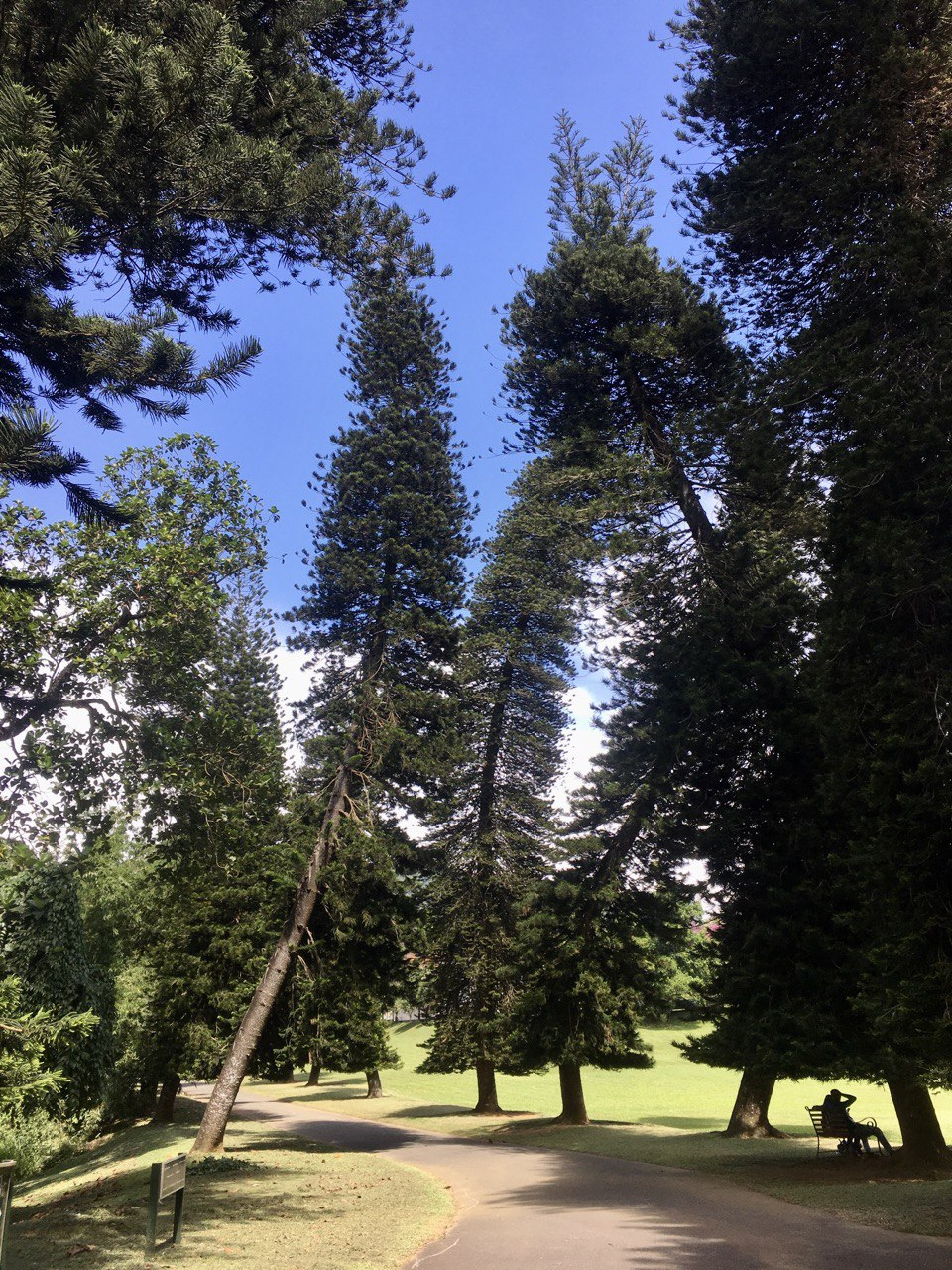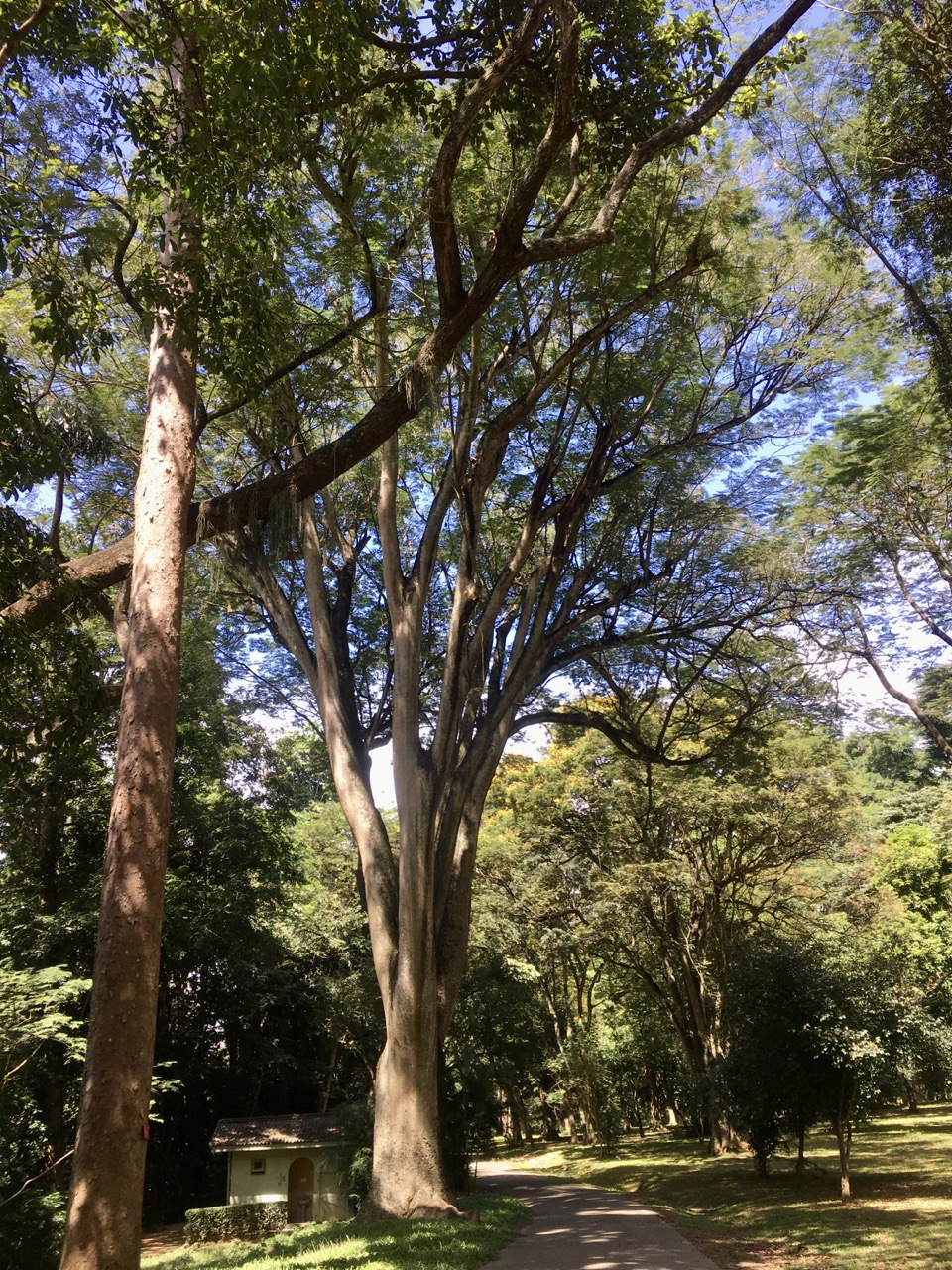 The avenue is marked and guided through - A guide is not essential when visiting the garden but if you really want to explore you can hire a guide. They have great knowledge about different plant species and will guide you through every corner of the garden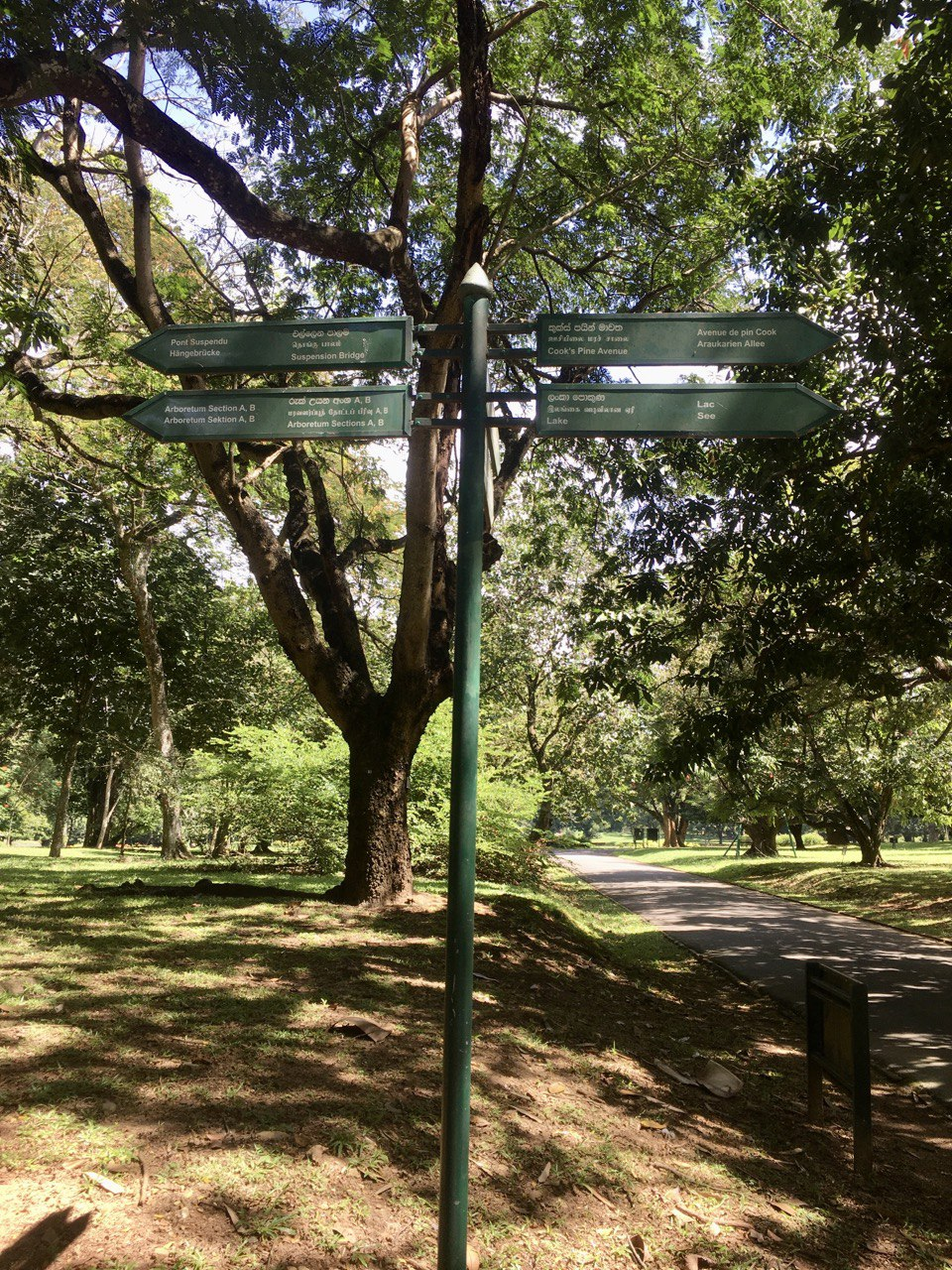 The garden was well maintained by the Sri Lankan authorities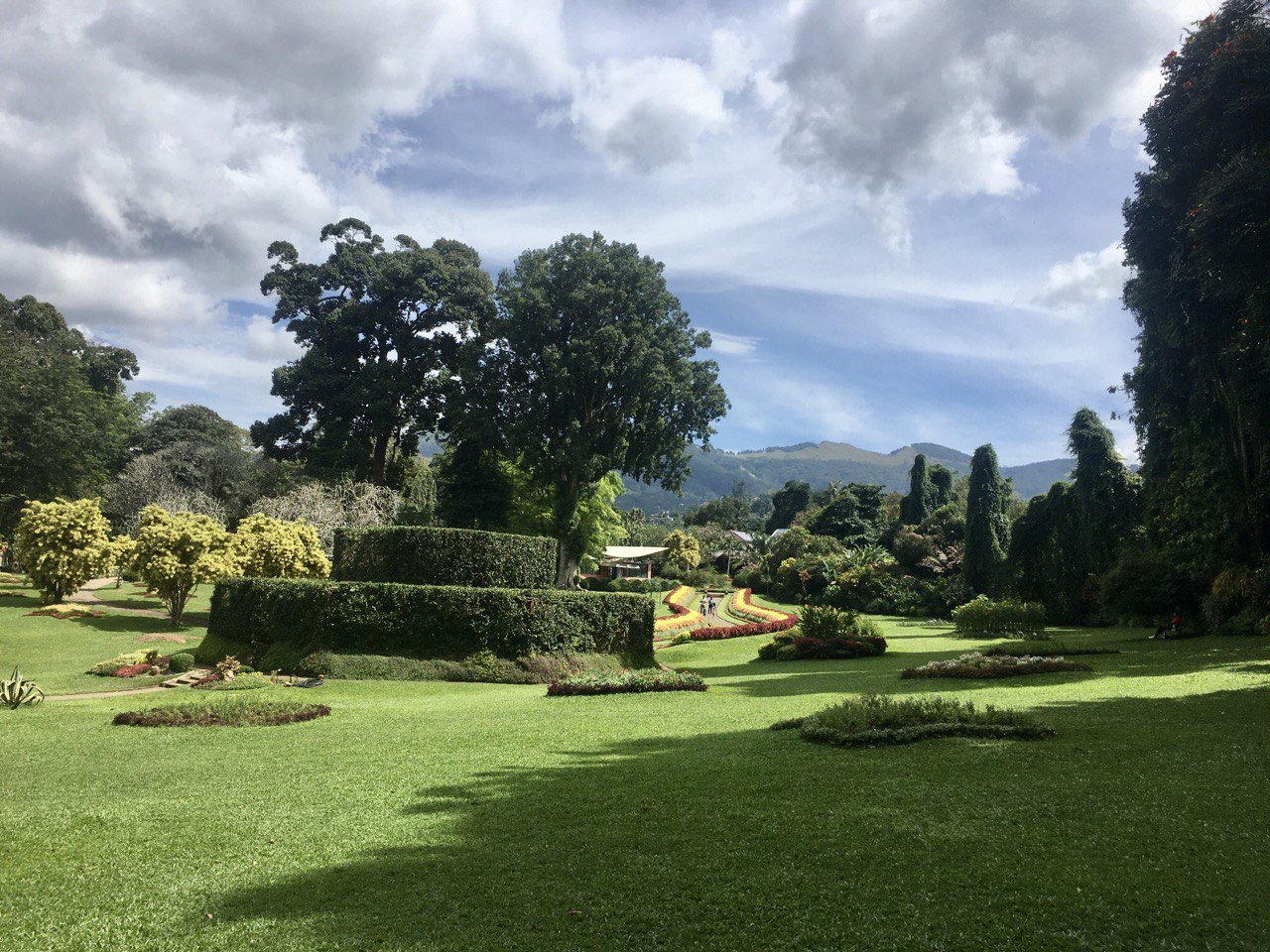 Many species of plants were first planted in Peradeniya Botanical Garden Sri Lanka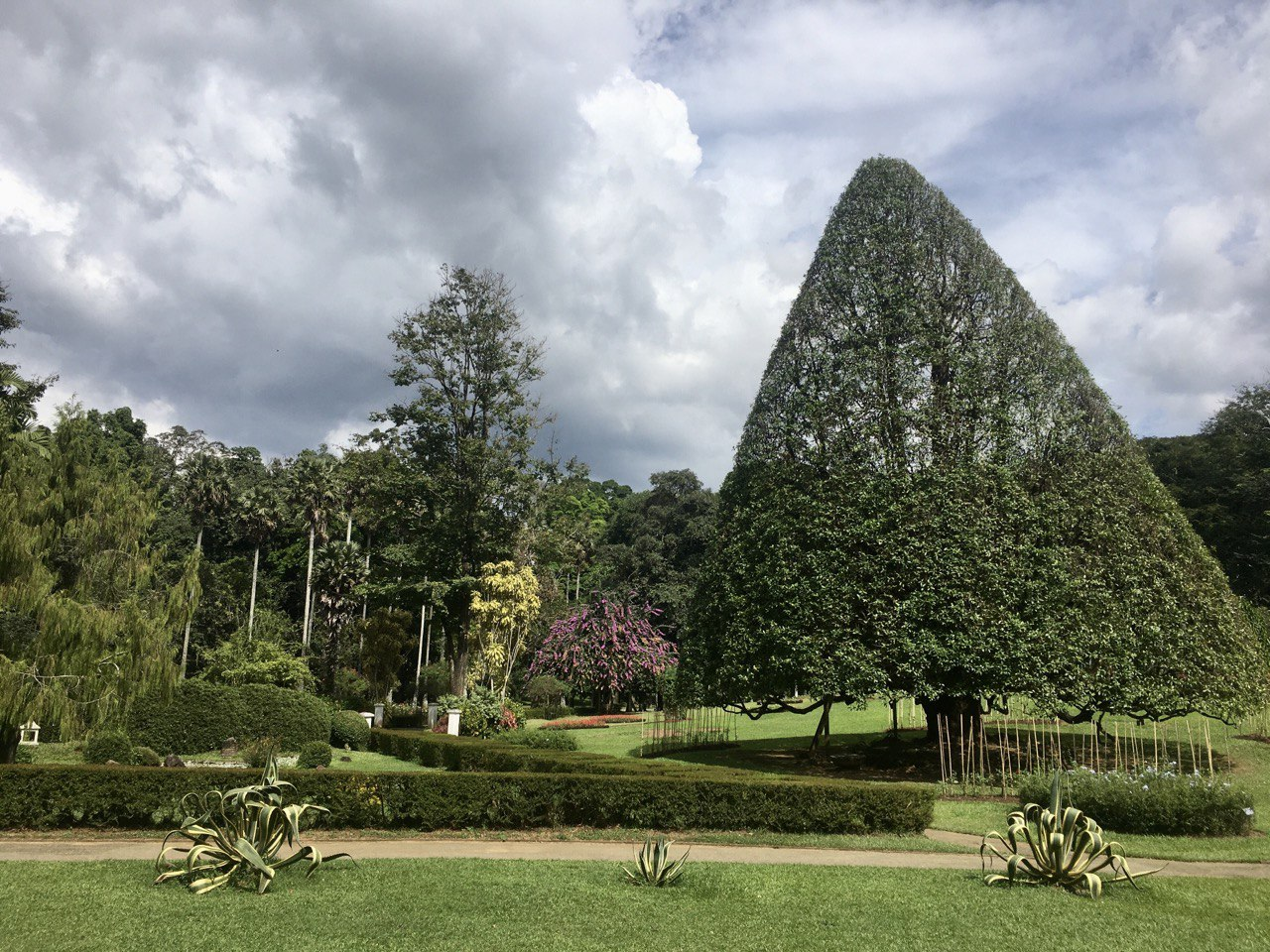 Extremely beautiful ponds, one of my best places to sit and relax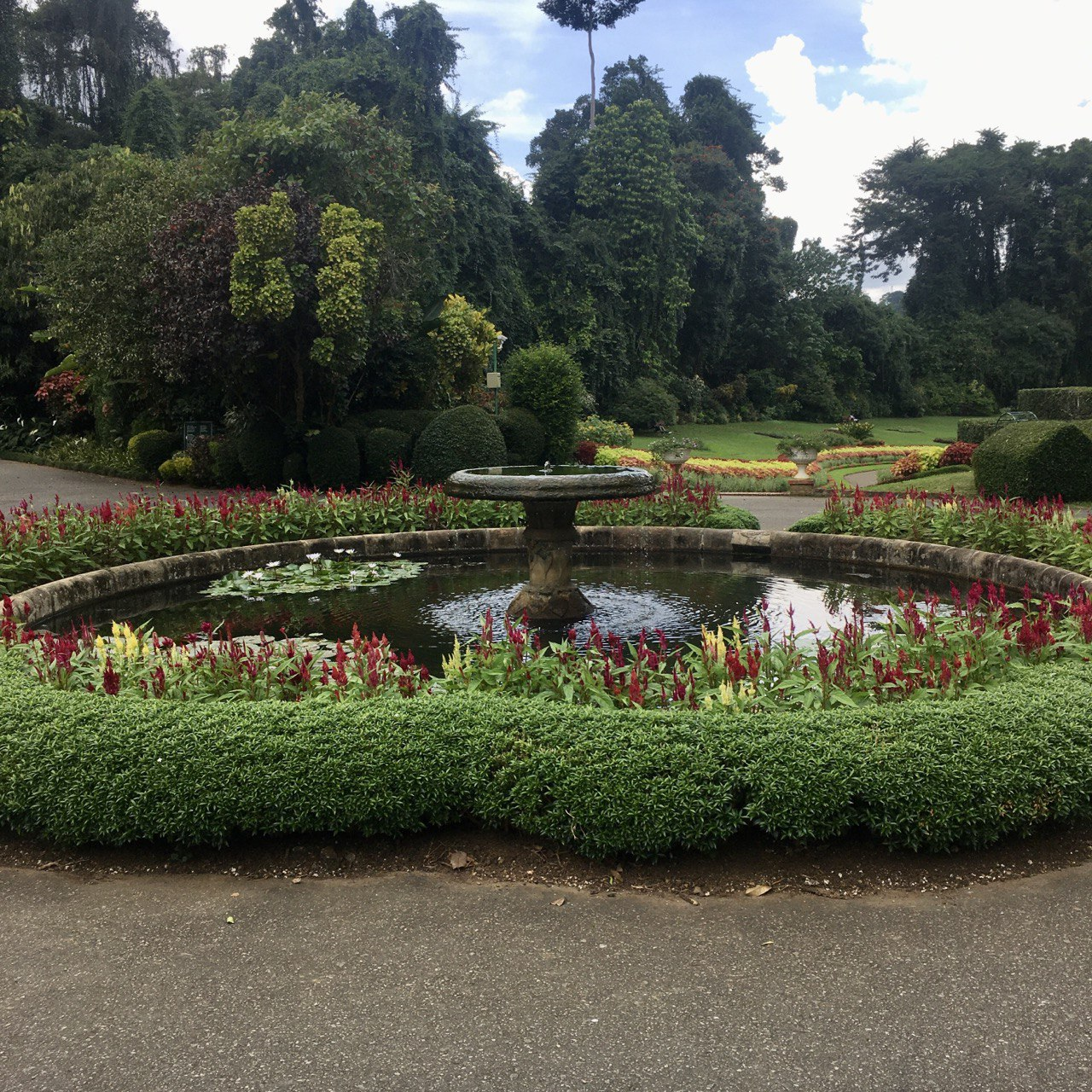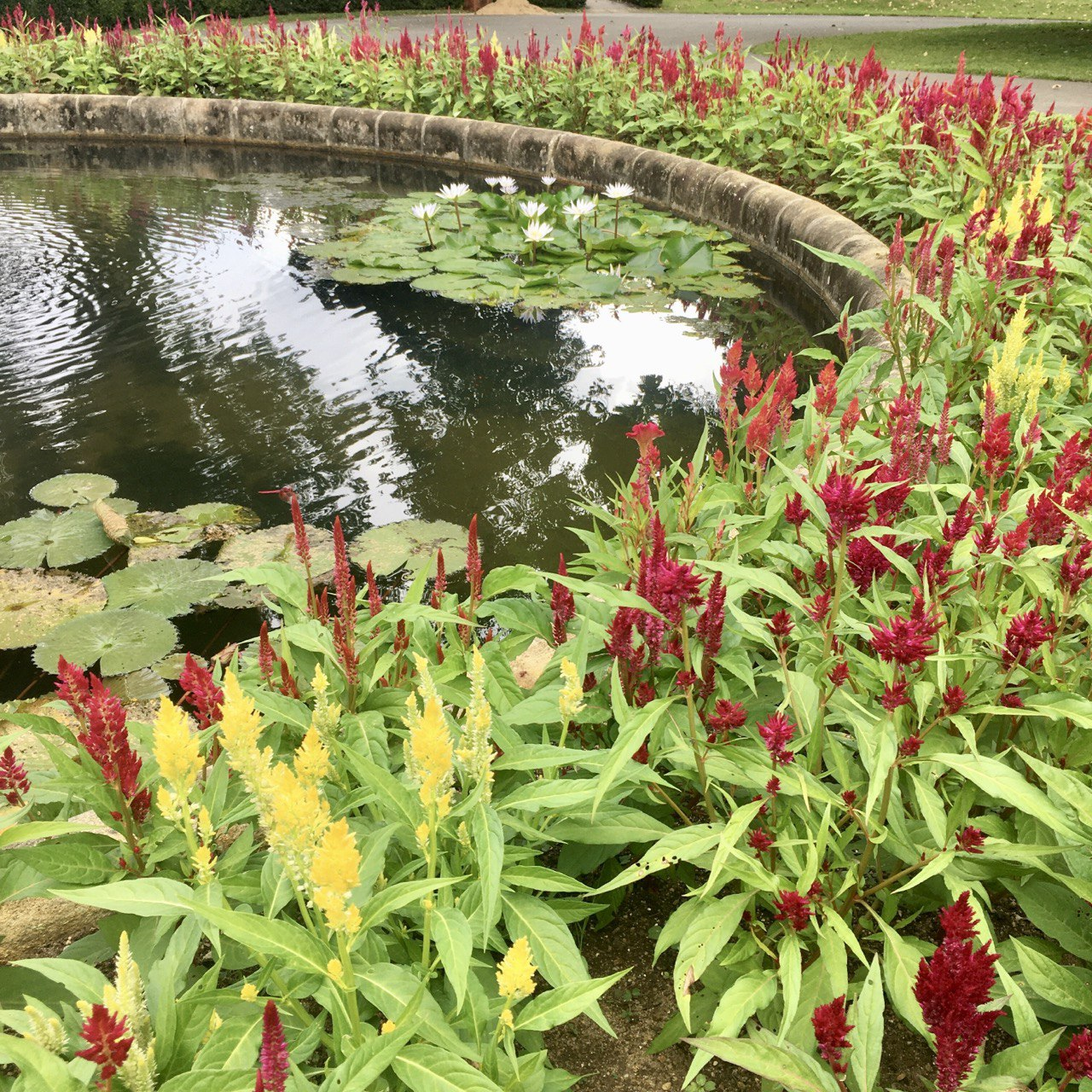 Felt too tired walking, Found a snack bar at the Peradeniya botanical garden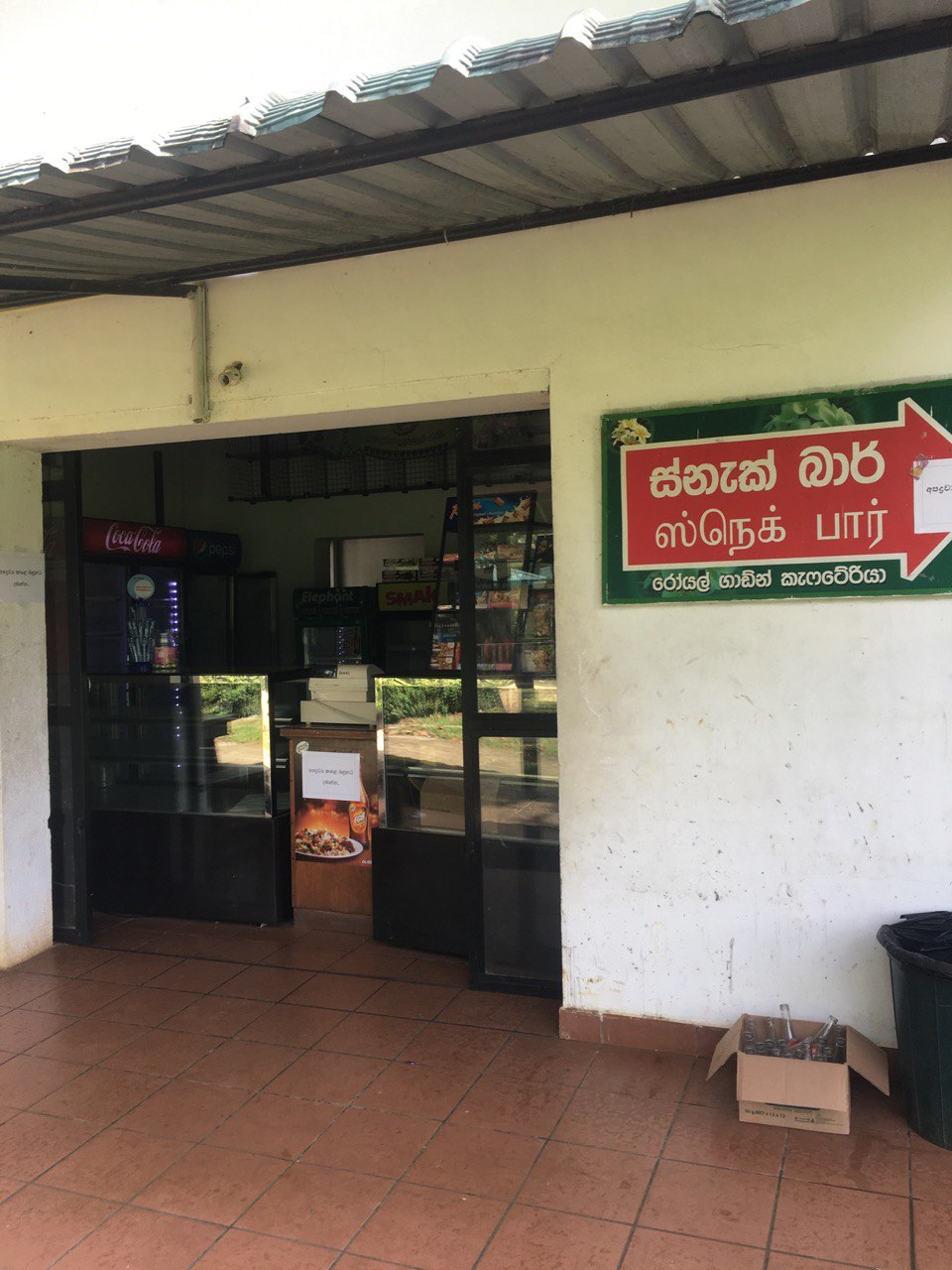 We bought two Ice creams to enjoy while walking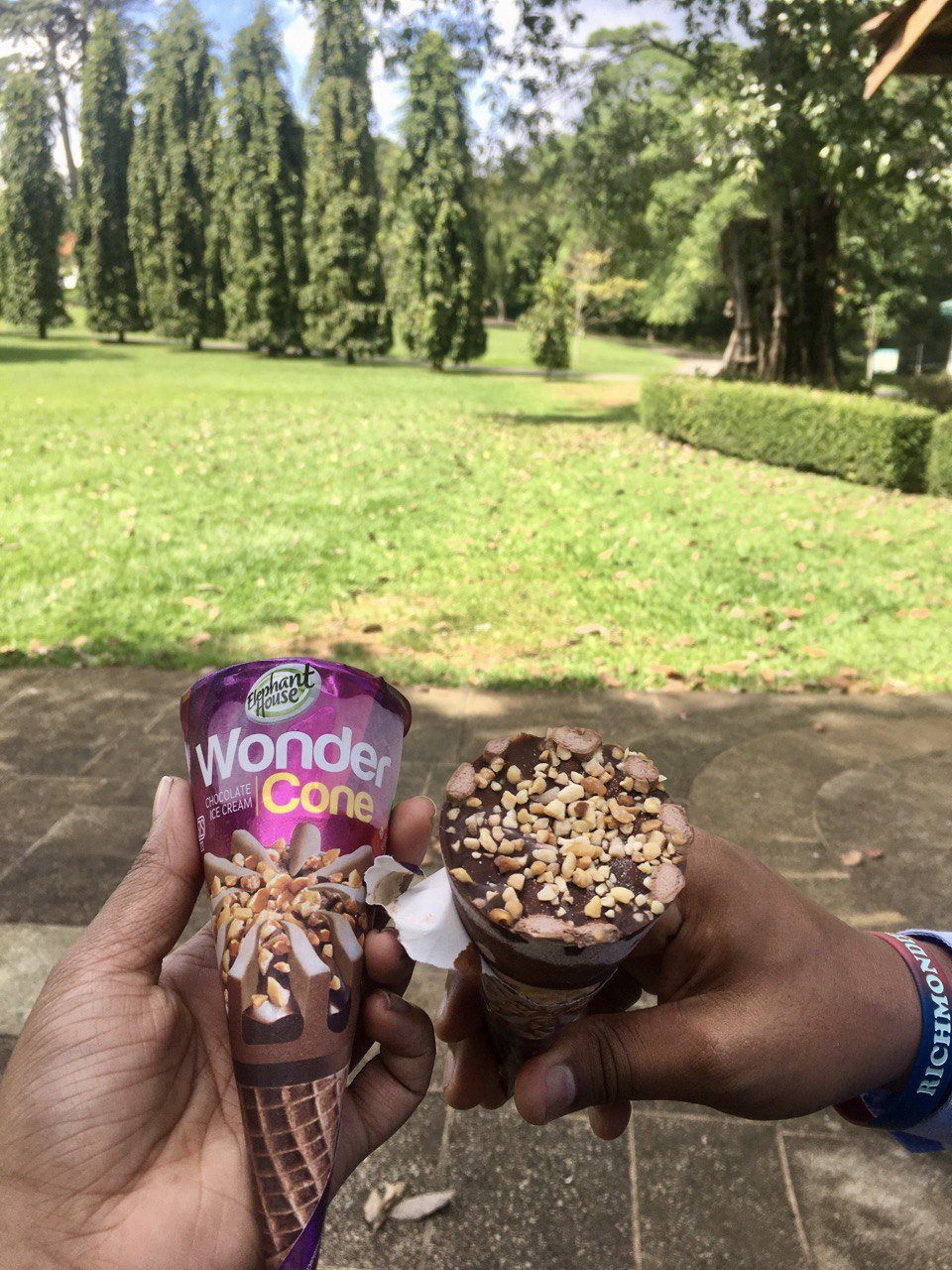 It was quite refreshing with stunning views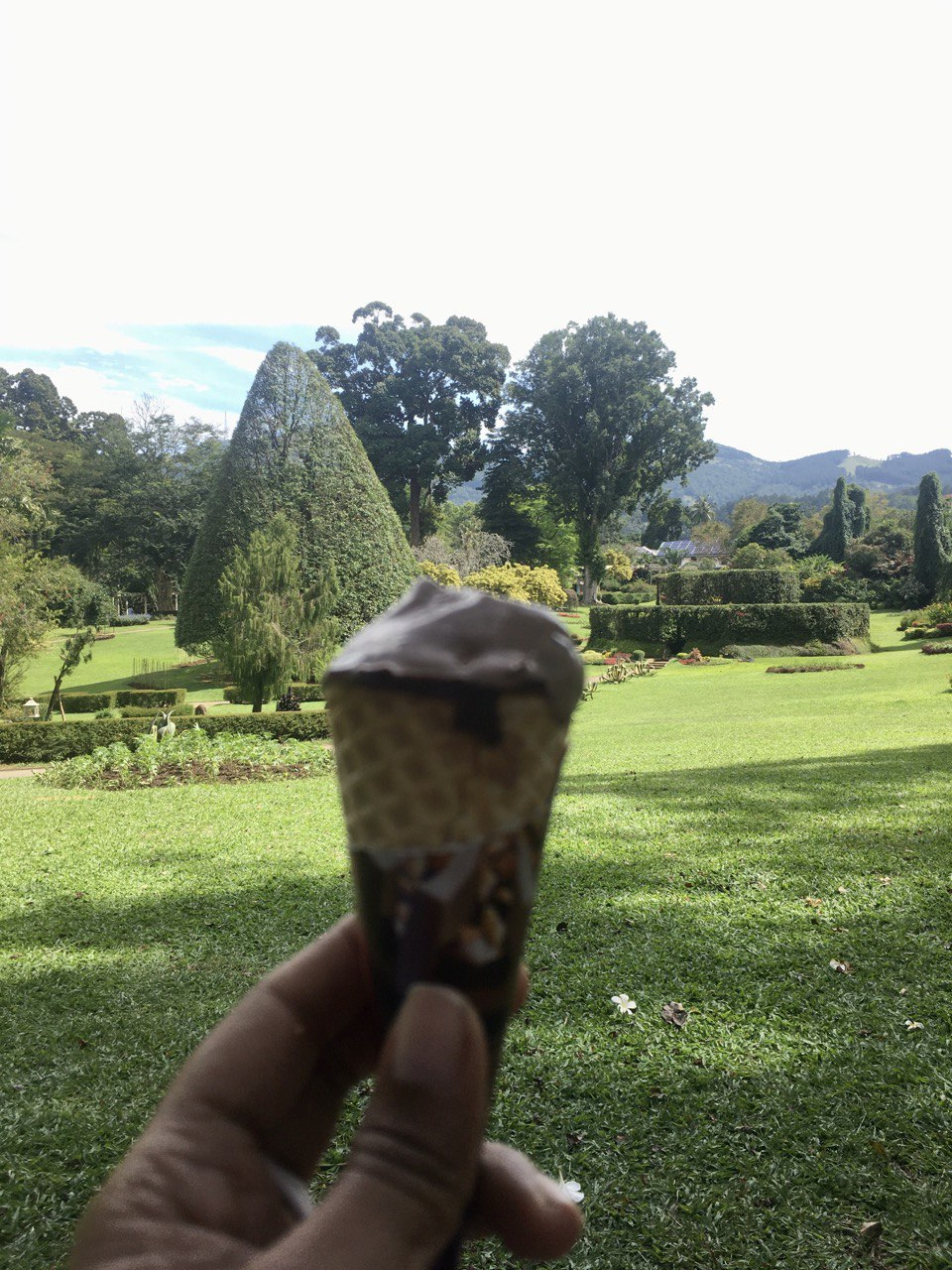 Most of the plants are named for your reference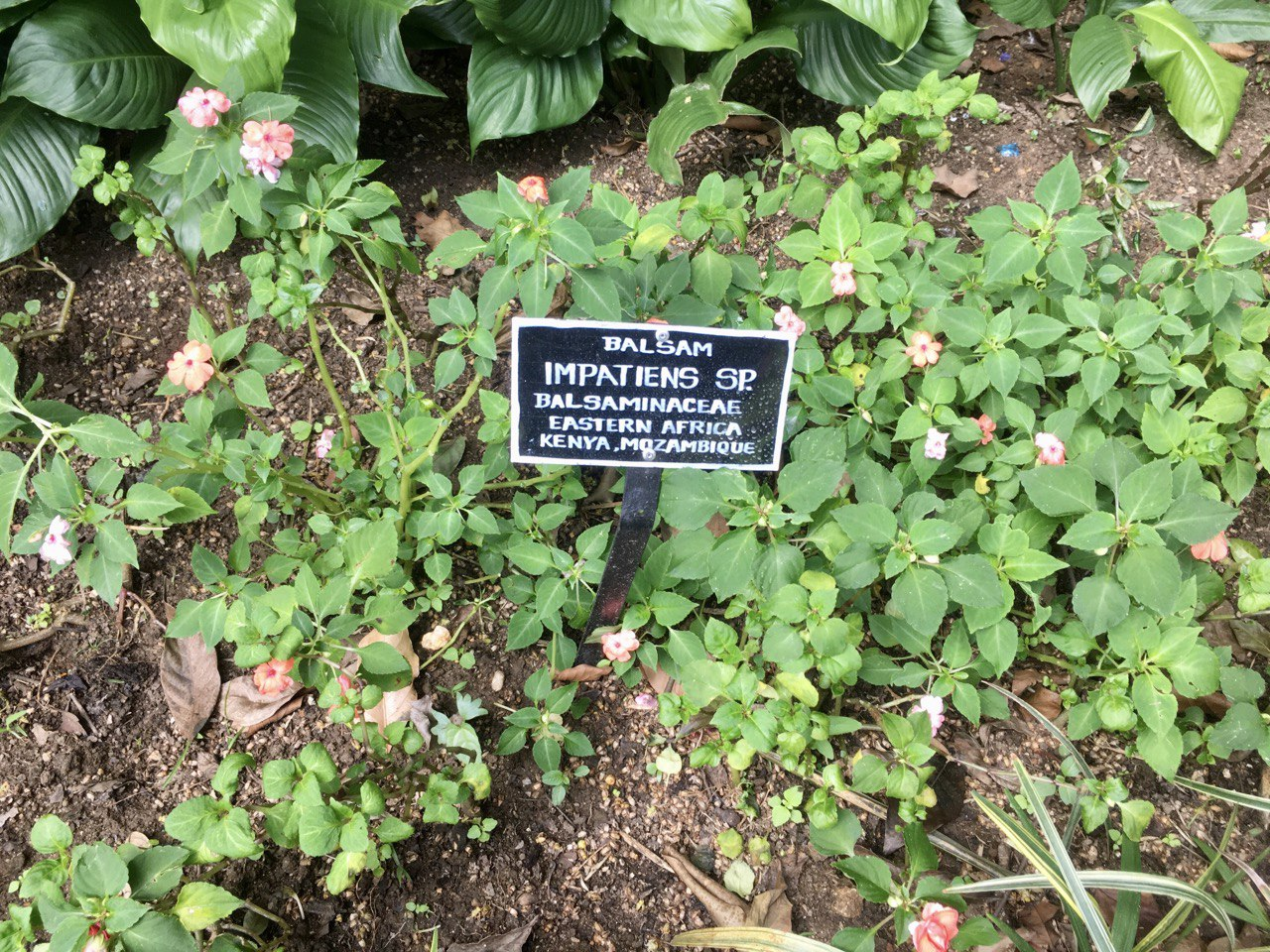 Bamboo shades, very cool and relaxing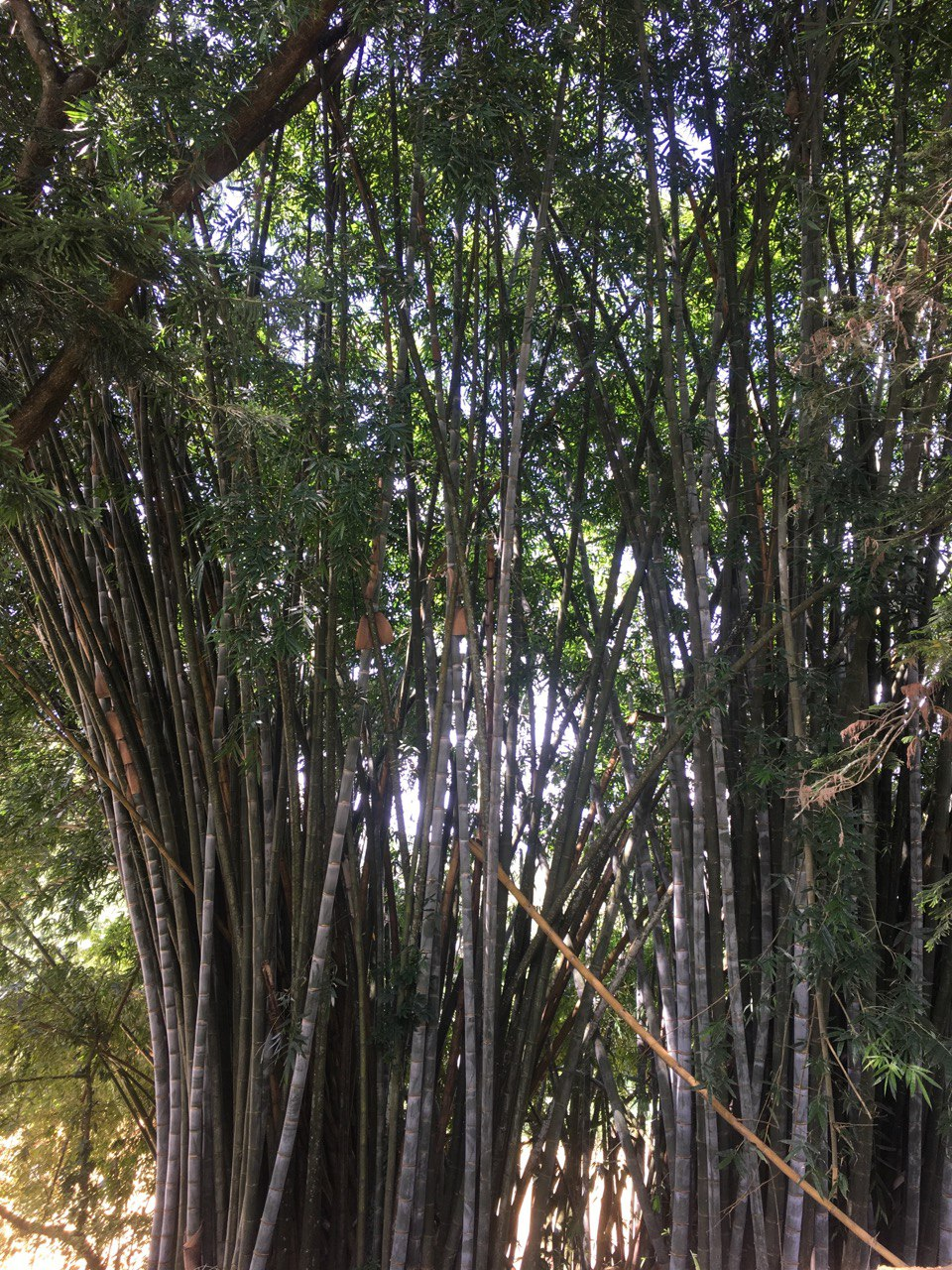 I was very curious to know what inside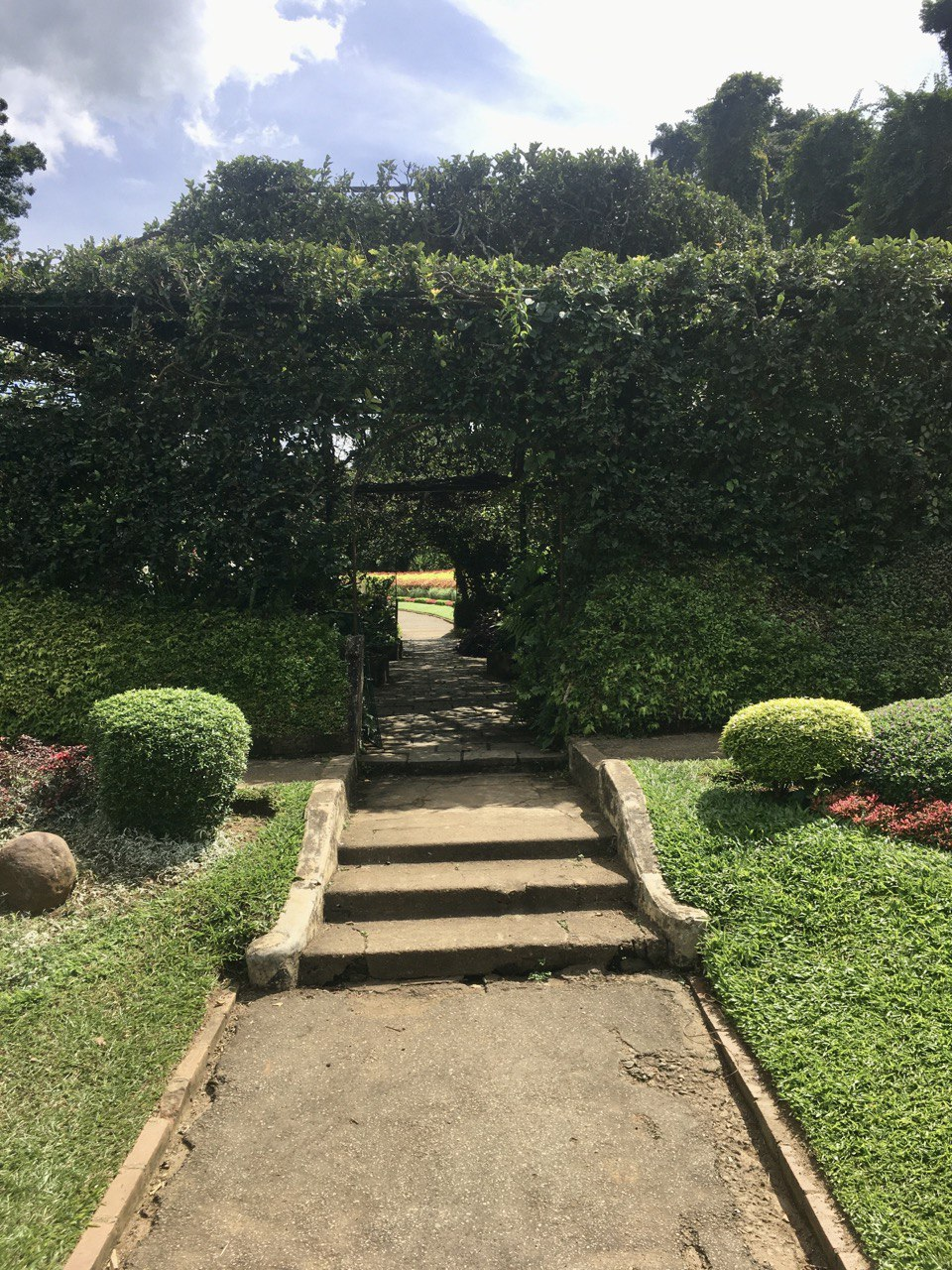 Come with me to check what's inside?

My first experience walking in a hanging bridge across the Mahaweli River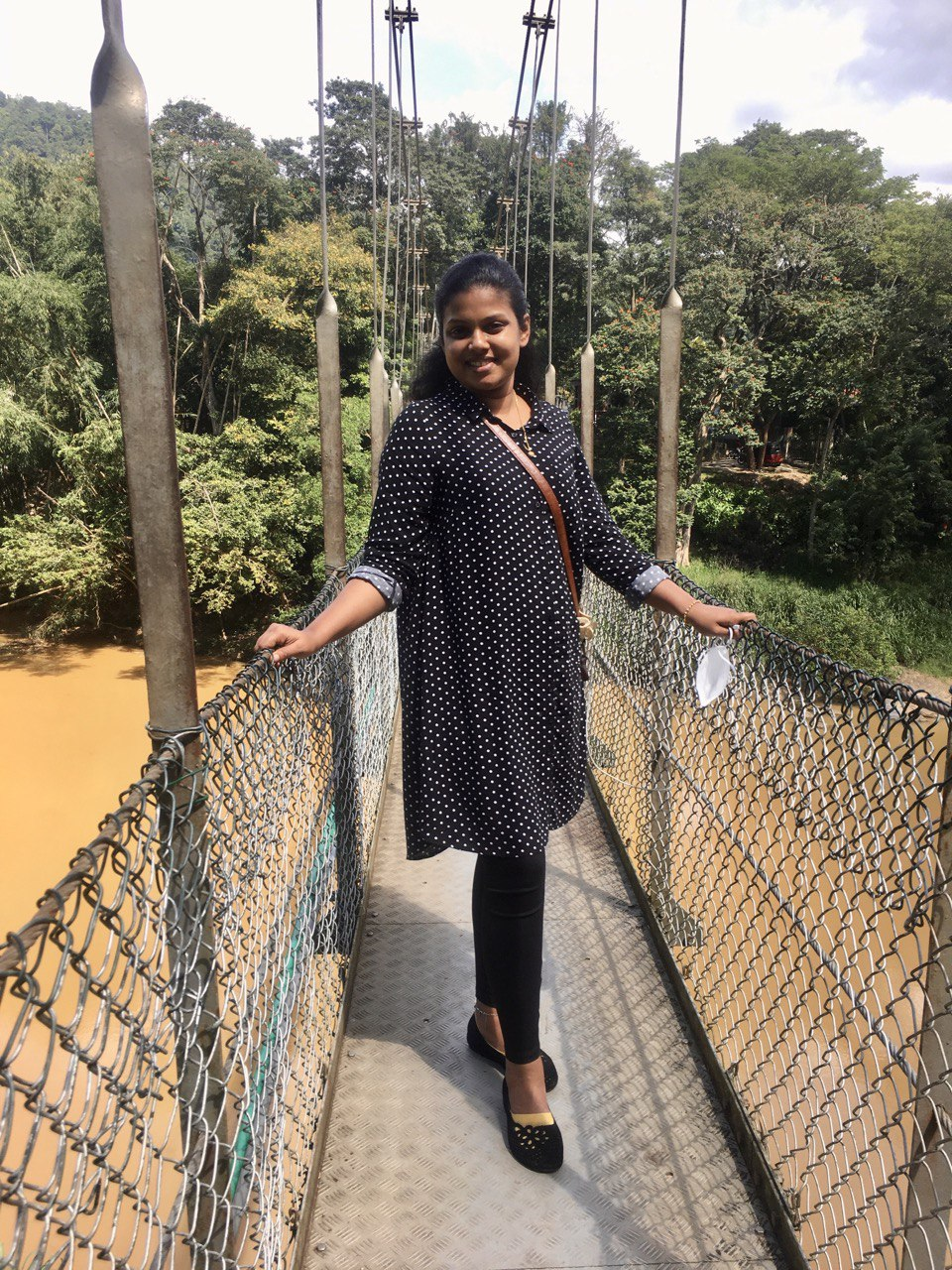 Photo sessions in Royal palm avenue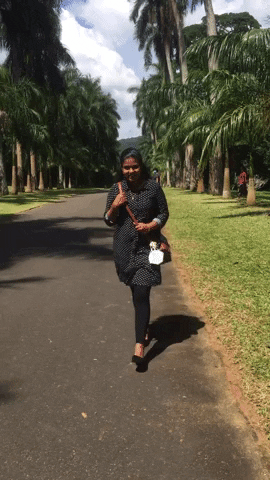 This is Cannonball Tree which is planted in 1901 by the British King George V and his Queen Marry.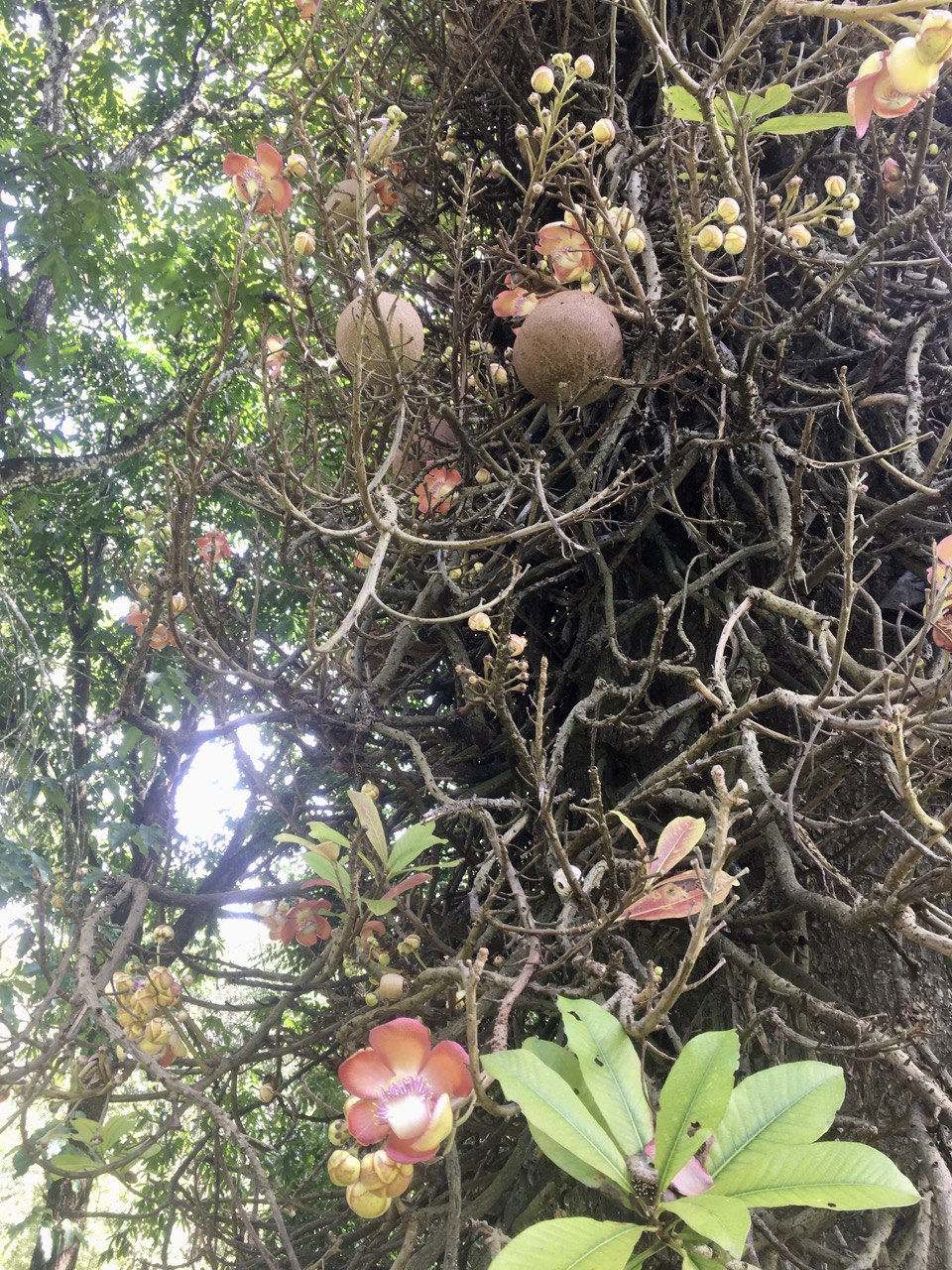 Cannonball flowers are known as Sal Mal in Sinhalese, I love the fragrance of the flower. It is a sacred flower for all Buddhists which is used to offer Lord Buddha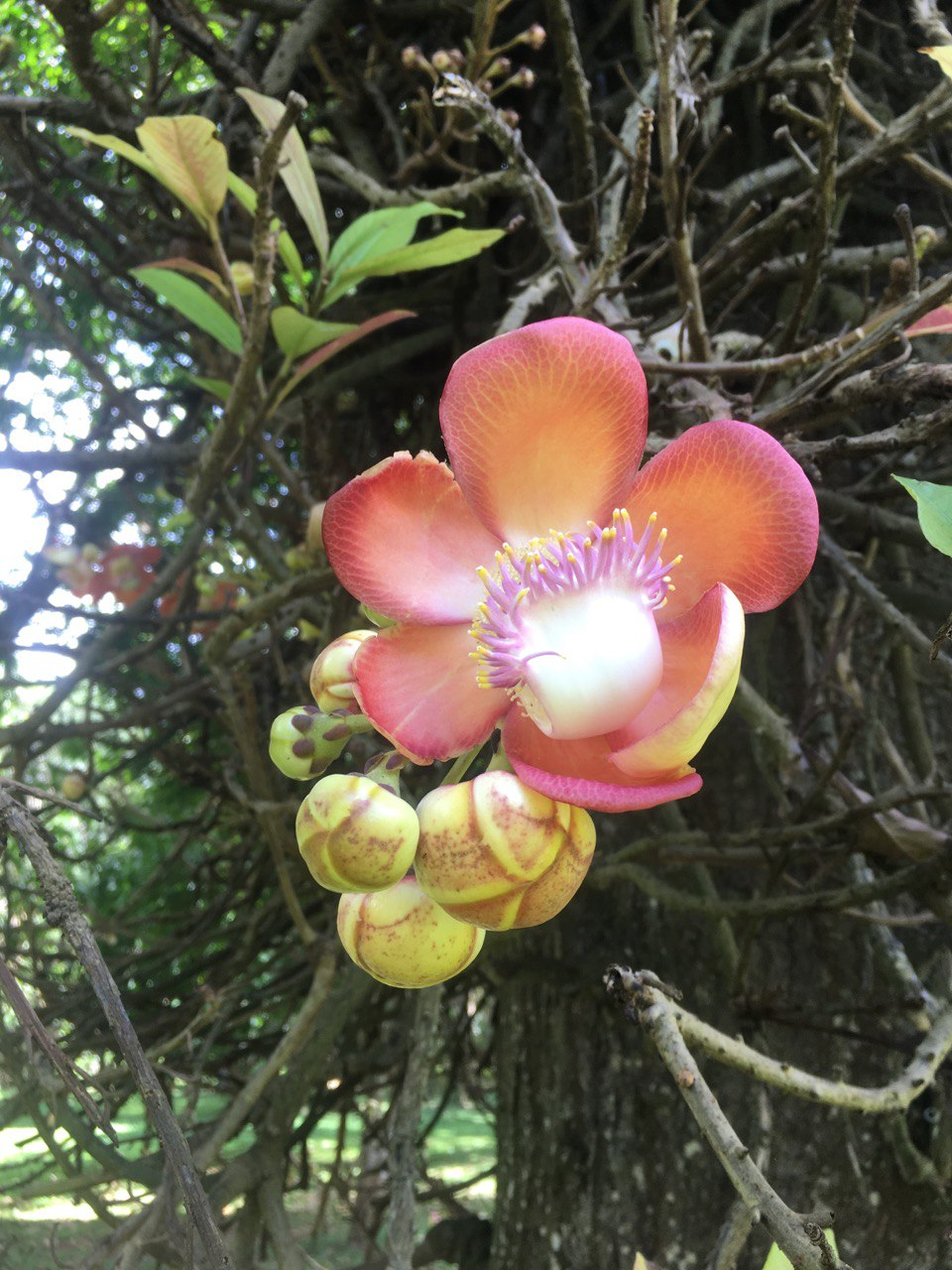 Lastly, I will be ending my virtual travel guide by visiting the Orchid house, My tiredness vanished after seeing those little beauties. It was such a great way to end the day! Let's go and see...

Do visit Peradeniya royal botanical garden if you visit the Kandy area, I'm sure it will be an amazing place for plant lovers and also great for those who like to spend the day relaxing with the family.
Thanks to @girolamomarotta for the initiative taken to organize this wonderful contest. Hope you enjoyed traveling with me on a virtual trip to Peradeniya royal botanical garden.
#dearsteemians #welcometomycountry #virtualtravelagency #srilanka