Continuing with all the commitment and responsibility to continue carrying out this humble project called "My Weekly Selection", I give an account of what was the third edition, where the effort to create good quality content in the community World Of Xpilar will be rewarded.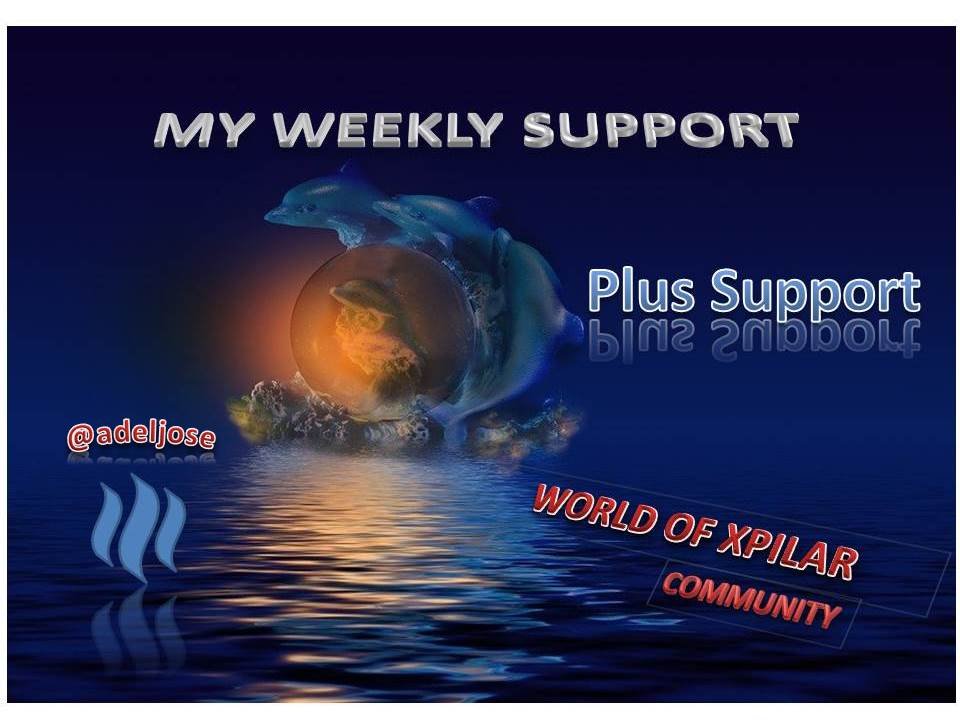 SOURCE
In the sixth edition three good publications were selected from the authors @zeleiracordero, @blanca56 and @barbarabezina who were favored with 20% of the Steem and SBD generated in the publication referring to My Weekly Selection 6th Week.
The publication generated the following reward:

Therefore, after making the relevant calculations, the distribution of the reward is as follows,


As you can see, the extra reward for the selected publications is equivalent to a net profit vote of $0.279 in favor of the author, I hope the authors are satisfied with the benefit given through "My Weekly Selection".
I am also grateful for the support provided by @xpilar, who in addition to supporting, is closely following this initiative to ensure that everything goes well for the benefit of all.
We also thank those who create good quality publications in the community World Of Xpilar, here you can find a creative, fun and easy way to create publications from @xpilar's digital images.
I hope that the initiative will continue to grow, and that it will be fair to those who benefit from it. See you in the next edition of Plus Support.
On the other hand, I am grateful for the trust that @xpilar has given me by allowing me to be part of their team as a Moderator in the community World Of Xpilar. It is an interesting commitment which I will take with great responsibility, we are at the disposal for any news that may arise.