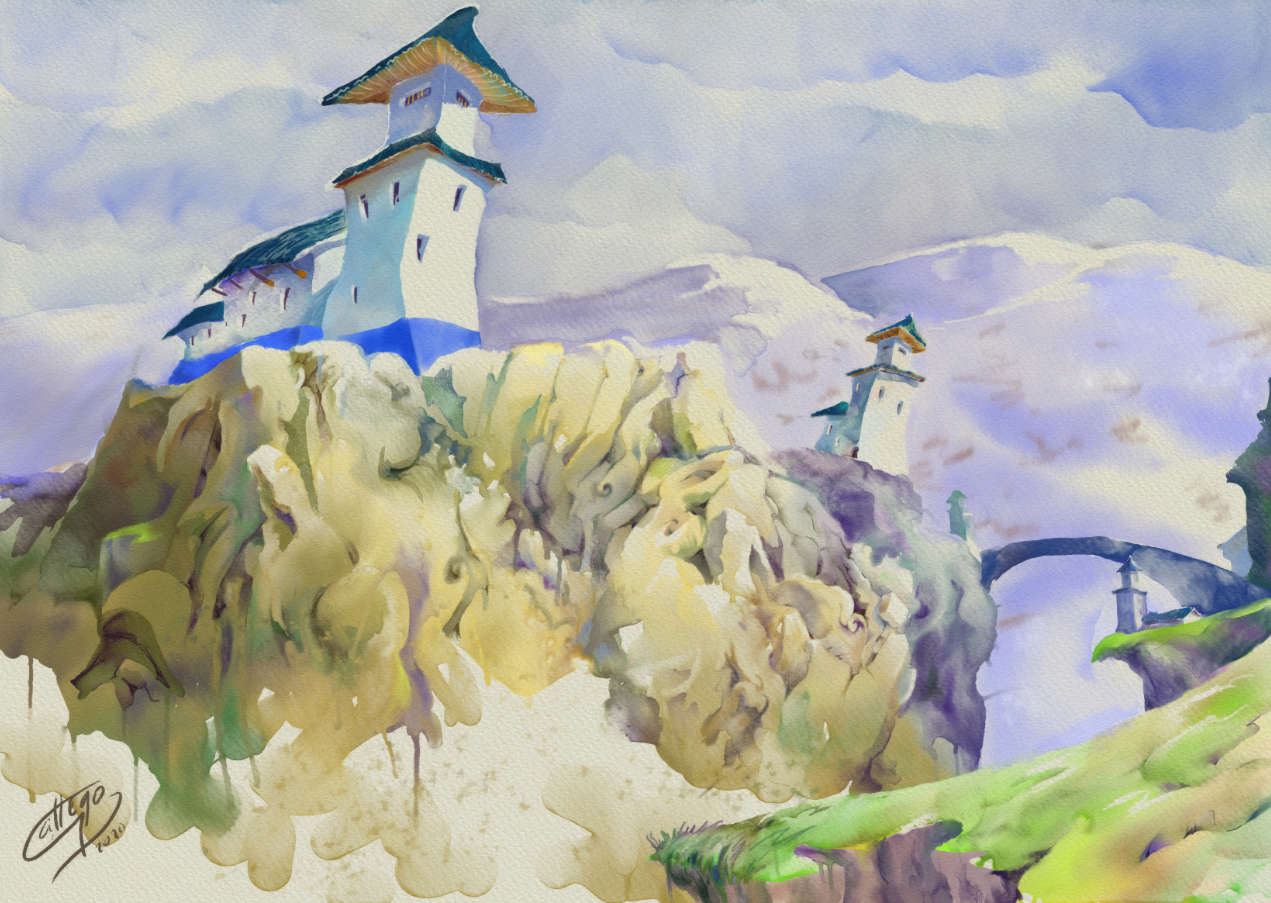 The Yogrut silos/Los silos de Yogrut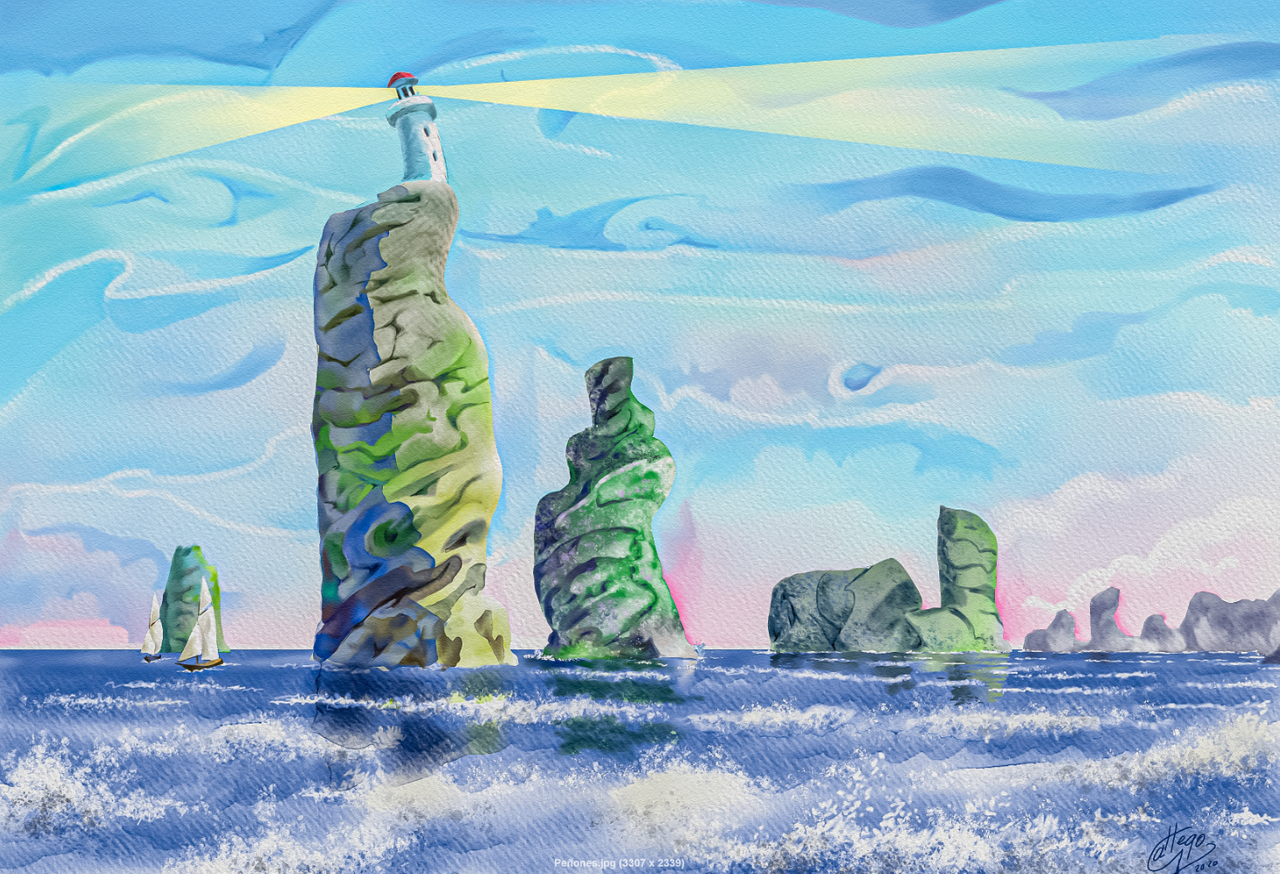 Rocks/Peñones
---
Today I am sharing something quite different from the usual. Two years ago, during the confinement due to the covid pandemic, I started to learn how to use the powerful digital paint program Revelle. These two paintings was the result of several weeks of testing and adjusting to the tools.
For me, this is the painting program that best imitates the results of a watercolour painted on paper; even the physics that the water is subjected to with the inclination of the support. I had to give it up because I had problems with my computer, and the programme requires a computer with a certain amount of power to run smoothly. But I am determined to get back into this world of digital painting as soon as I can.
Hoy comparto algo muy diferente a lo habitual. Hace dos años, durante el confinamiento por la pandemia de covid, empecé a aprender a utilizar el potente programa de pintura digital Revelle. Estas dos pinturas fueron el resultado de varias semanas de pruebas y adaptación a las herramientas.
Para mí, este es el programa de pintura digital que mejor imita a la acuarela pintada sobre papel; incluso la física a la que se somete el agua con la inclinación del soporte. Me vi obligado a dejarlo porque tuve problemas con mi ordenador, y el programa requiere un equipo con cierta potencia para funcionar de forma fluida. Pero estoy decidido a volver a este mundo de la pintura digital en cuanto pueda.
---
Watercolors details