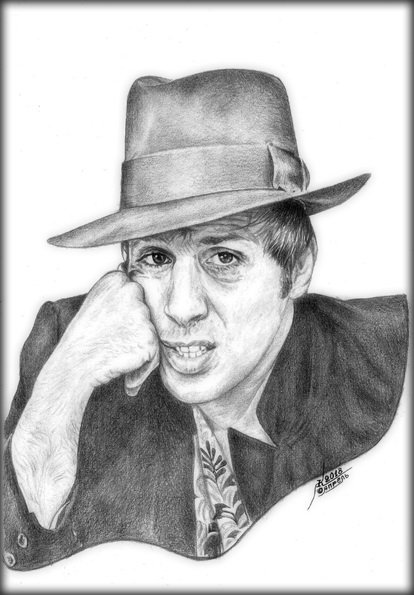 Adriano Celentano by @alkor
*
Hello my dear Steemians and Art Fans,
We are back with our new issue of Showcase and today we wanted to present another talented Artist but also talented Poet who write poetry and songs from Russia Alexander Korolev.
That is his first post with his own written song text, music and performance, whose who can understand Russian, please listen to the text of this beautiful song about an Artist it is worth to do.
His most recent work is Milady de Winter a character from famous Soviet movie "D'Artagnan and Three Musketeers" from 1978 also very well known to Russian speaking community.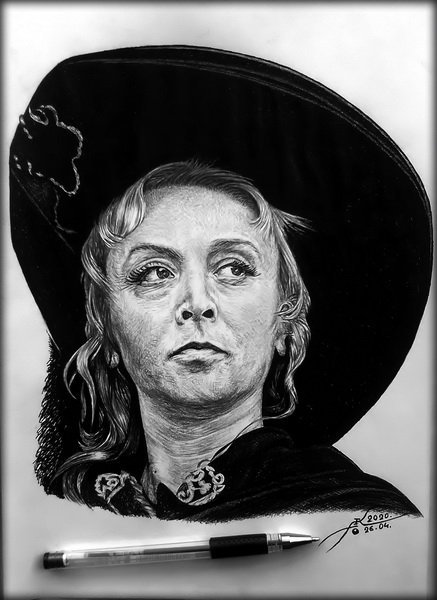 Milady de Winter by @alkor
*
Actually we have met Alexander on Steemit first time 2 years ago and it was quite an interesting start, that time we just created @art-venture and were on the search for talented Steemians, of course we noticed the user @alkor and when visited his site, we have seen amazing realistic portraits but what made us frustrated that such posts sometimes did have payout of 0,00$.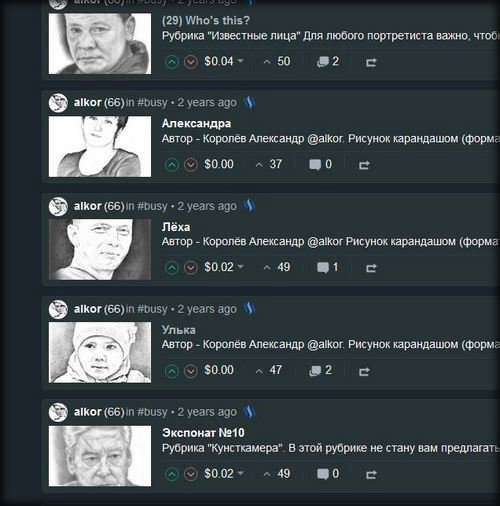 While looking through blog, it was obvious Alex was writing in Russian language and also his drawings were final result. When for him that was normal to be so skilled but people around have no idea if he did them himself because it is in general difficult to imagine that someone can be so good!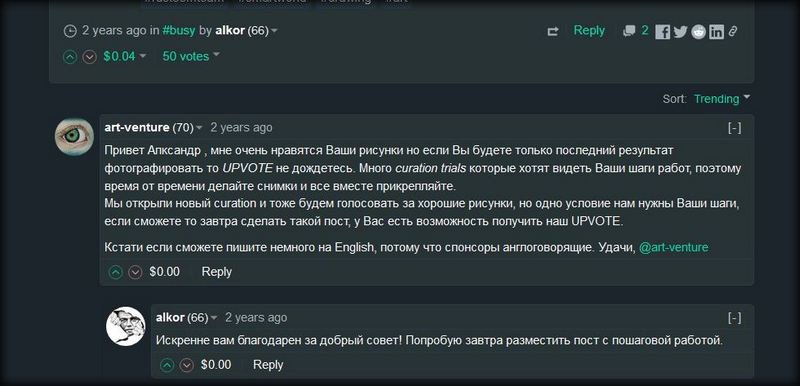 So We decided to change that and got in touch with Alex of course in Russian language so that he understands better. We advised to do process steps of his works few photos that will give curation projects an idea that this is his work and also to do some text in English:
Alex has followed our advise and now already more than two years later he is still there and very well known to many Artists and of course we love his Art and keep an eye on our Artists despite of that time that passes.
*

Here are only few of our favourite works from @alkor's gallery
This unforgettable Trio comedy characters are well known to all Russian speaking people.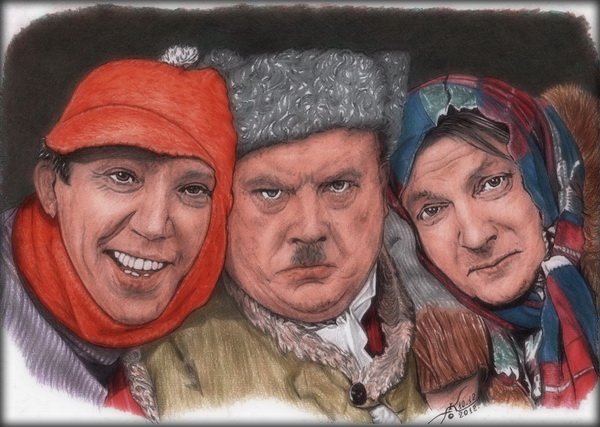 *

Also another couple from my favourite series I have to include these are Dean and Sam from "Supernatural"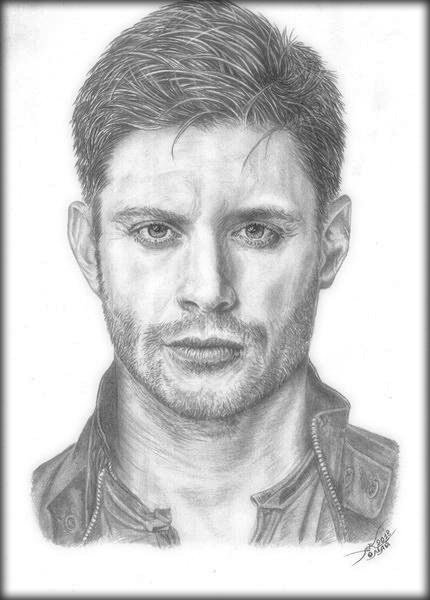 Jensen Ackles - ( Dean Winchester )
*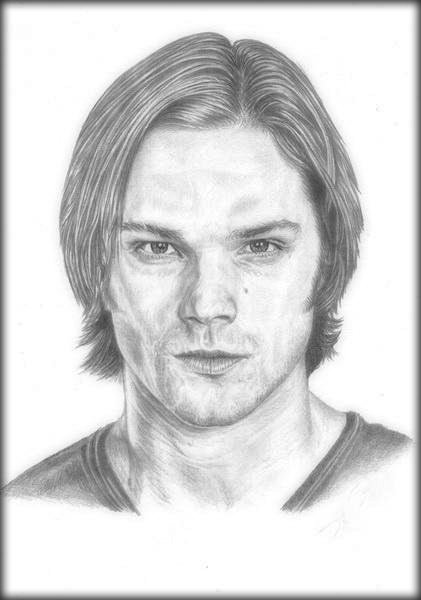 Jared Padalecki - ( Sam Winchester )

*
Alex is not only doing portrait of Artists and movie stars but also he has commissioned portrait like that one with this nice quote "The life is wonderful when someone's cheek needs your nose"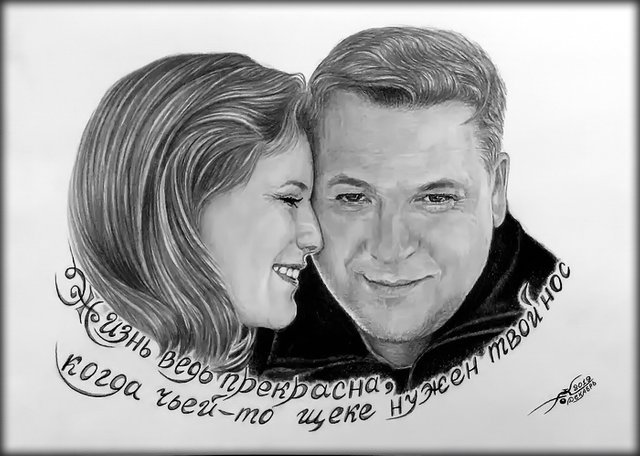 married couple by @alkor
With this beautiful quote we would like to end this post.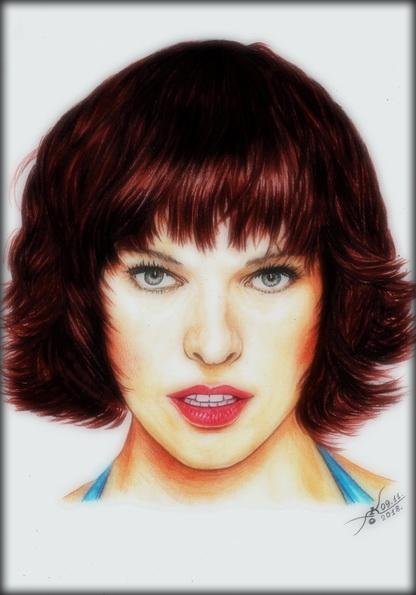 Milla Jovovich by @alkor
*
As always all Steem payout from this post will go to @alkor
@stef1 and @myskye

---
---
Do not miss.
Video Contest "The world of Animal"
"WORLD OF XPILAR"
---
---
*

If anyone is interested and would like to contribute you can also join our Curation Trial, please do it, we would be happy to have more people onboard.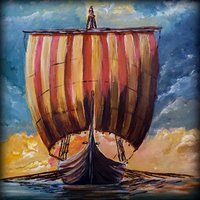 click on thumbnail it will bring you to the CurationTrial post
---
---

Litecoin : LUpfhNEjsfCXfjX21zo3hW3jYsdNAPgf2c

Ethereum : 0x1f3D5b5F315C97b7cb3b3d852a4a6CA9473A4DdD

Dogecoin : DRpuNZmjZbrkSzRKFeyKVza2DSvUks1Hpi

Dash : XejGN8iip9XtZotX3xThF1pnwCjU4xZhVD

TRON : TSUjtkDrSVpnighYXe48W6mZPUexdYxaR9
---
---