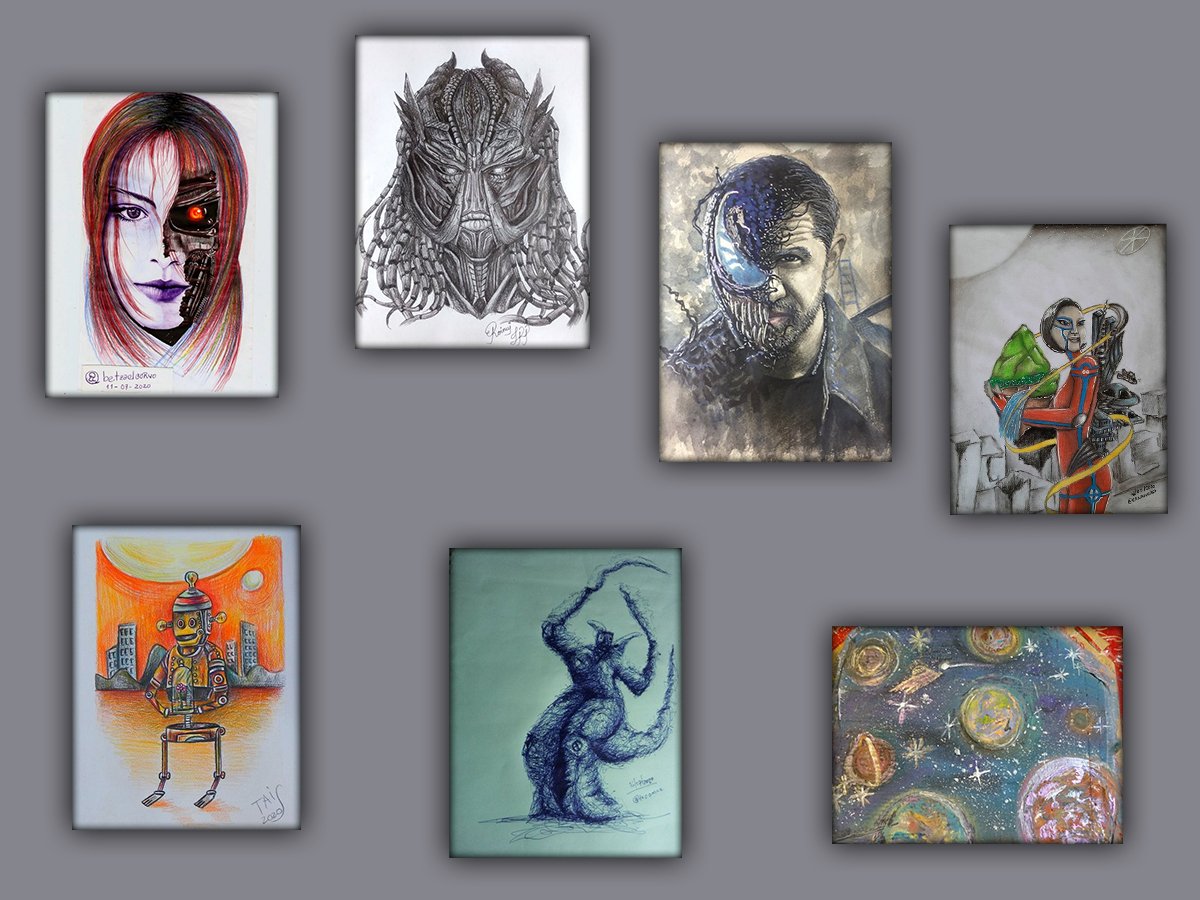 WINNERS of @Art-Venture traditional Art contest: "My Sci-Fi"
*
Hello my dear Steemians and Art Fans,
The @Art-Venture traditional Art contest: "My Sci-Fi" came successfully to the end on 19 July 2020, 12 PM Central European Time (CET)
We would like to thank everyone for taking part in the contest and your fantasy, therefore we took time yesterday and looked through all the submissions and decided to bring up the result of the contest earlier.

Sponsors:
---
---
The Prizes:
The First prize 50 Steem

The Second prize 40 Steem

The Third prize 30 Steem

The Fourth prize 25 Steem

3 x 10 Steem
*

WINNERS of @Art-Venture traditional Art contest: "My Sci-Fi"
*
First place goes to @roinujx: 50 Steem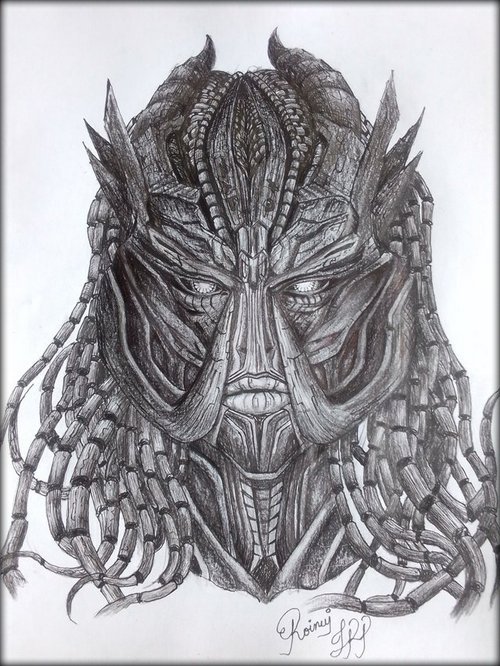 @roinujx presented her version of creature, but what was impressive ist o see how she build up her drawing, initially there was a drawing of a female character then she made her to turn into the creature while building up the features of face, that everything was done with tiny cross hatching using pencils and pen. I can imagine that took a long time and that is why our respect for this work.

Second place goes to @betzaelcorvo: 40 Steem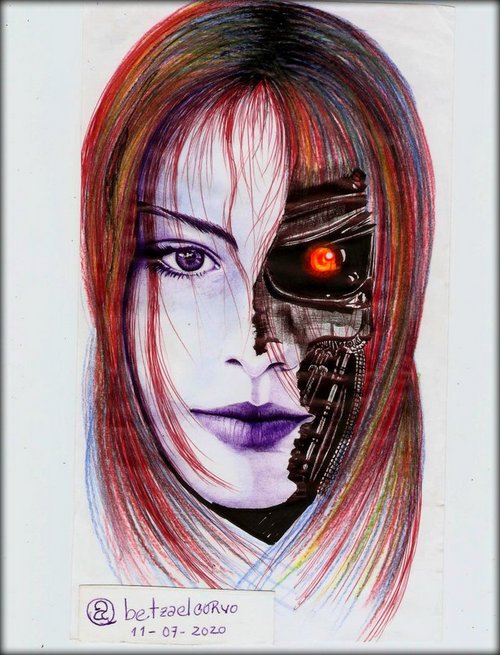 @betzaelcorvo presented his version of " Female Exterminator", she is beautiful and does not look so dangerous that is the main weapon of woman, love the details of face and always impressed by the precise work with pen.

Third place goes to @llllyyyyllll : 30 Steem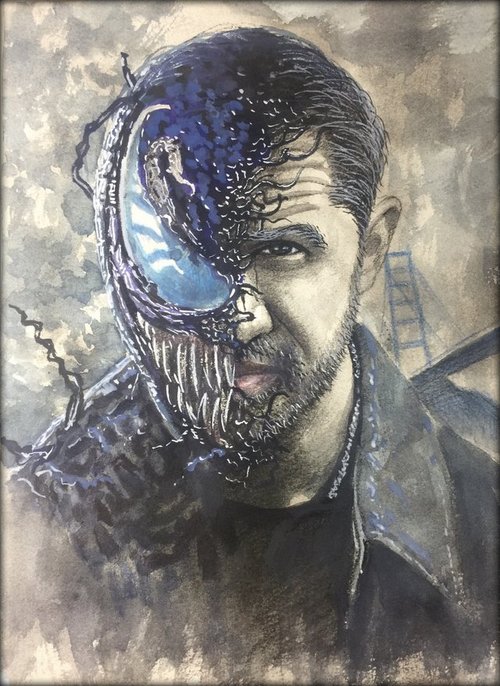 @llllyyyyllll presented brilliant version of Venom, it was nice to learn that this idea came spontaneously after he watched the movie. Doing this character he had to work on two different characters a creature and a human both of them very well done with love to details

Forth place goes to @shelouveloso: 25 Steem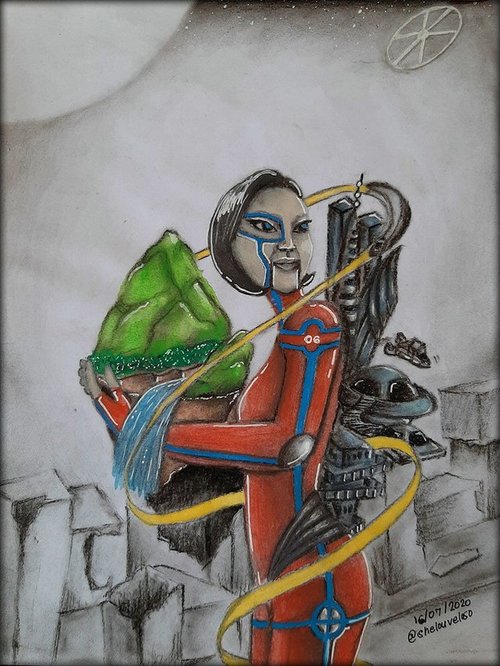 Beautiful artwork that came from her thoughts and was inspired by the situation of humans on our planet, that is like a call to wake up and to think about climate. @shelouveloso created Titans in her story who are helping to sort out the disaster that human have done. Lovely story and drawing

---
3x Honorable mentioning 10 Steem
---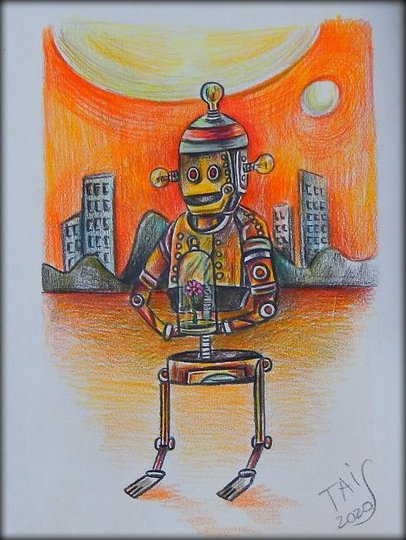 @sweettais with drawing of a robot that is fascinated by little plant that he decided to take care of.
*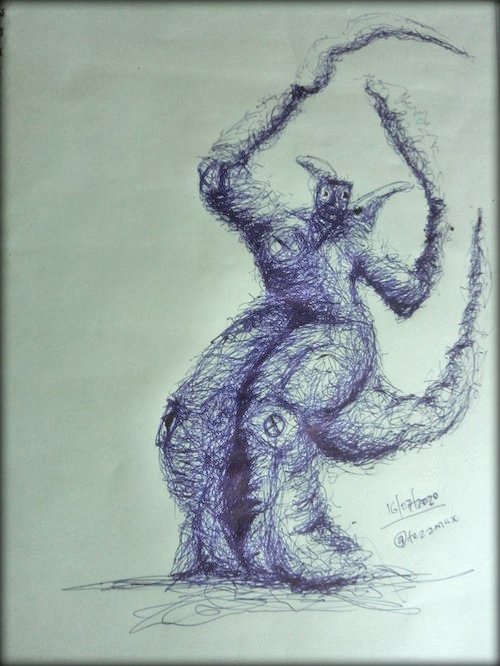 @tezzmax who decided to create a creature from his imagination and here is what he wrote:
"I named the character "Ski-Blades" which is to be pronounced "Sky-Blades". He's a heroic character whose strength lies in the blades he possesses in his both hands. He also has a tail which can also be used while fighting, and the X symbol on the knee caps and elbows figuratively depicts his weapon whish is "Blade".
*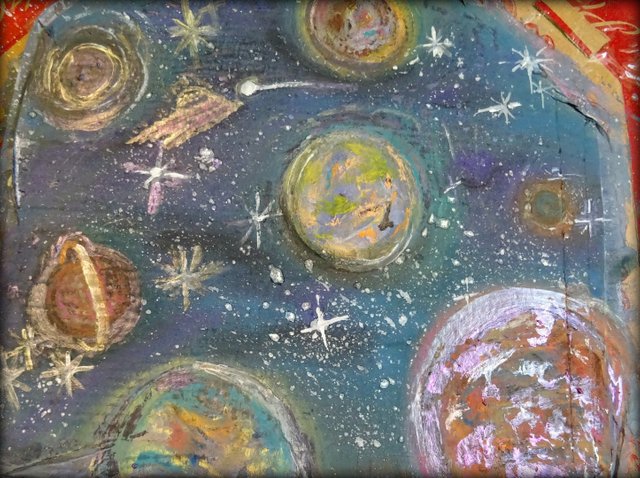 @singa is just starting herself and trying to draw and paint, despite of that she decided to create this painting that we have chosen because there is also a story behind the galaxy that she dreamed about and now created this painting. Nice colorful galaxy
*
---
---
Thank you all very much for your participation and see you soon.

---
---
CURATION TRIAL @worldofxpilar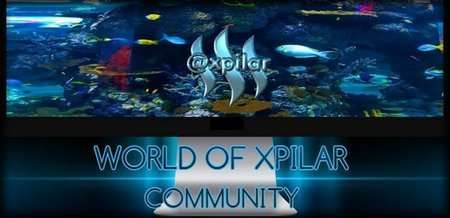 ---
*
---

---
---

Litecoin : LUpfhNEjsfCXfjX21zo3hW3jYsdNAPgf2c

Ethereum : 0x1f3D5b5F315C97b7cb3b3d852a4a6CA9473A4DdD

Dogecoin : DRpuNZmjZbrkSzRKFeyKVza2DSvUks1Hpi

Dash : XejGN8iip9XtZotX3xThF1pnwCjU4xZhVD

TRON : TSUjtkDrSVpnighYXe48W6mZPUexdYxaR9
---
---