I am delighted! It happens that you learn about some kind of competition, marathon, any movement and understand: "I must participate, no matter what!", Because the topic is very interesting. It is right now. For many years I had the idea of ​​writing stories about my childhood and illustrating them.
My childhood was not any surprising, especially interesting, unusual. The simple childhood of an ordinary Soviet child from a tiny provincial town. But I had wonderful active parents and a dog.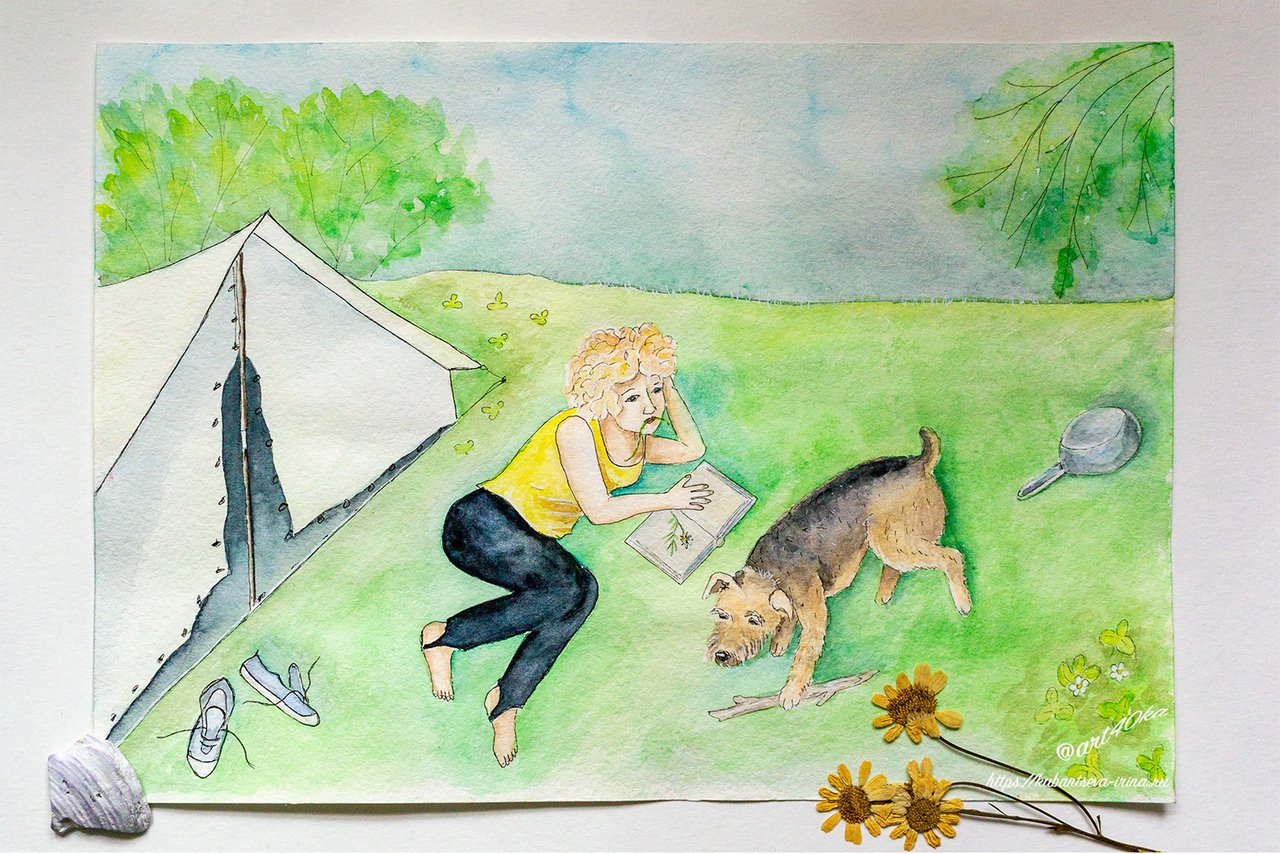 The dog of the Airedale breed, nicknamed Djanga, appeared in our family when I was two or three years old. And she became like a sister to me. Senior. Because she defended me, took care of me and, at times, educated me.
Every summer, my relatives and I went to the lake on weekends and vacation of our parents. We sailed on boats to a small island, seting up tents, made a fire, fished, bonfried, boiled, smoked and dried. We picked mushrooms and berries that grew everywhere. Me open a tent in the morning and plunge into a sweet strawberry or blueberry flavor.
With surprise and joy I recall my carefree childhood. At that time, I could lie on the grass or in a hammock for several hours and watch the clouds. And then read books, and those that asked for the summer at school, and those that interest me myself - fairy tales, or fantastics, in fact, the same tales.
And always with me was Djanga. Even in the tent. Our family usually had two tents with us: a large orange marquee for two or three people, with a small entrance hall, and a small white tent with a silver roof. I loved this cozy tent. I depicted in my drawing about childhood white tent, Dzhanga-dog and myself with the book .
I miss those days.
At first I made sketches. I used the tutorial to draw the figure of a girl.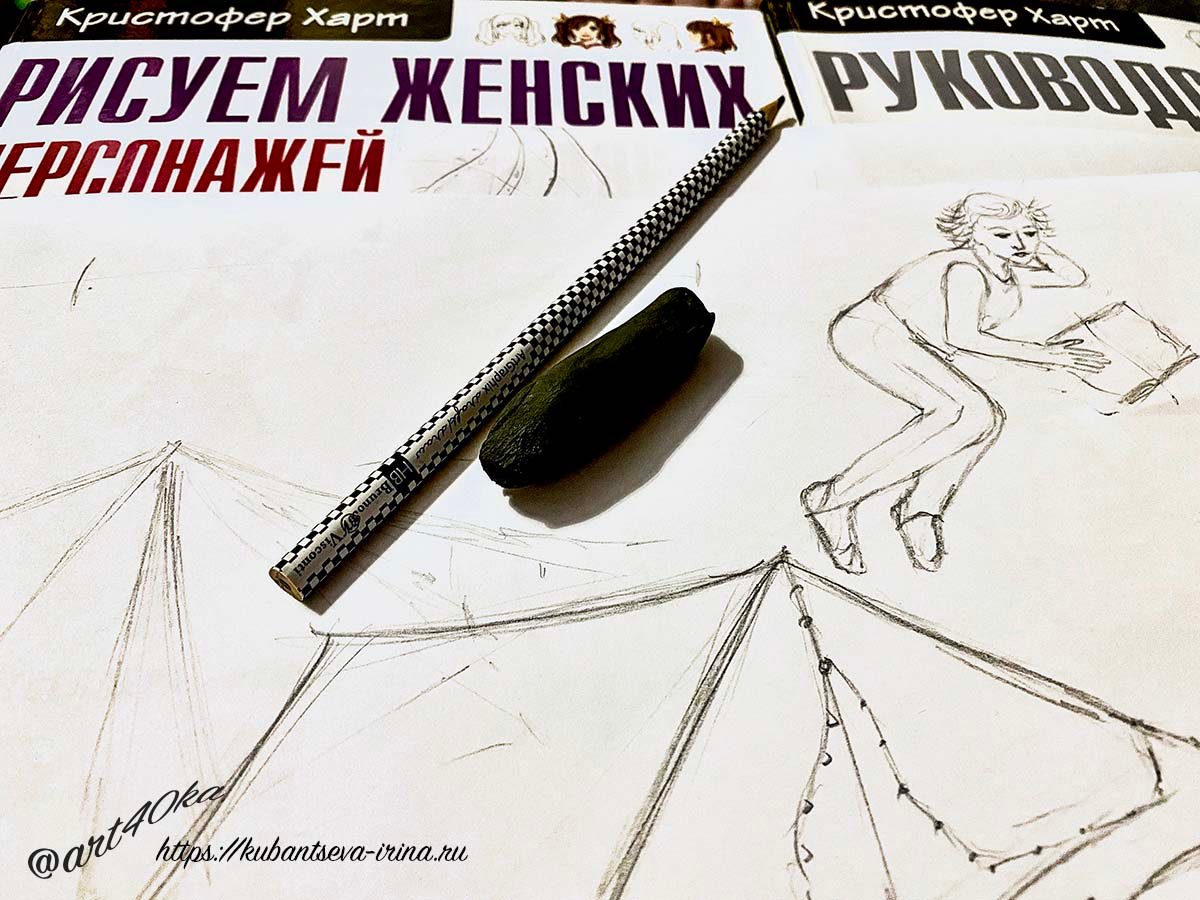 Further, I made a sketch in pencil in A4 format.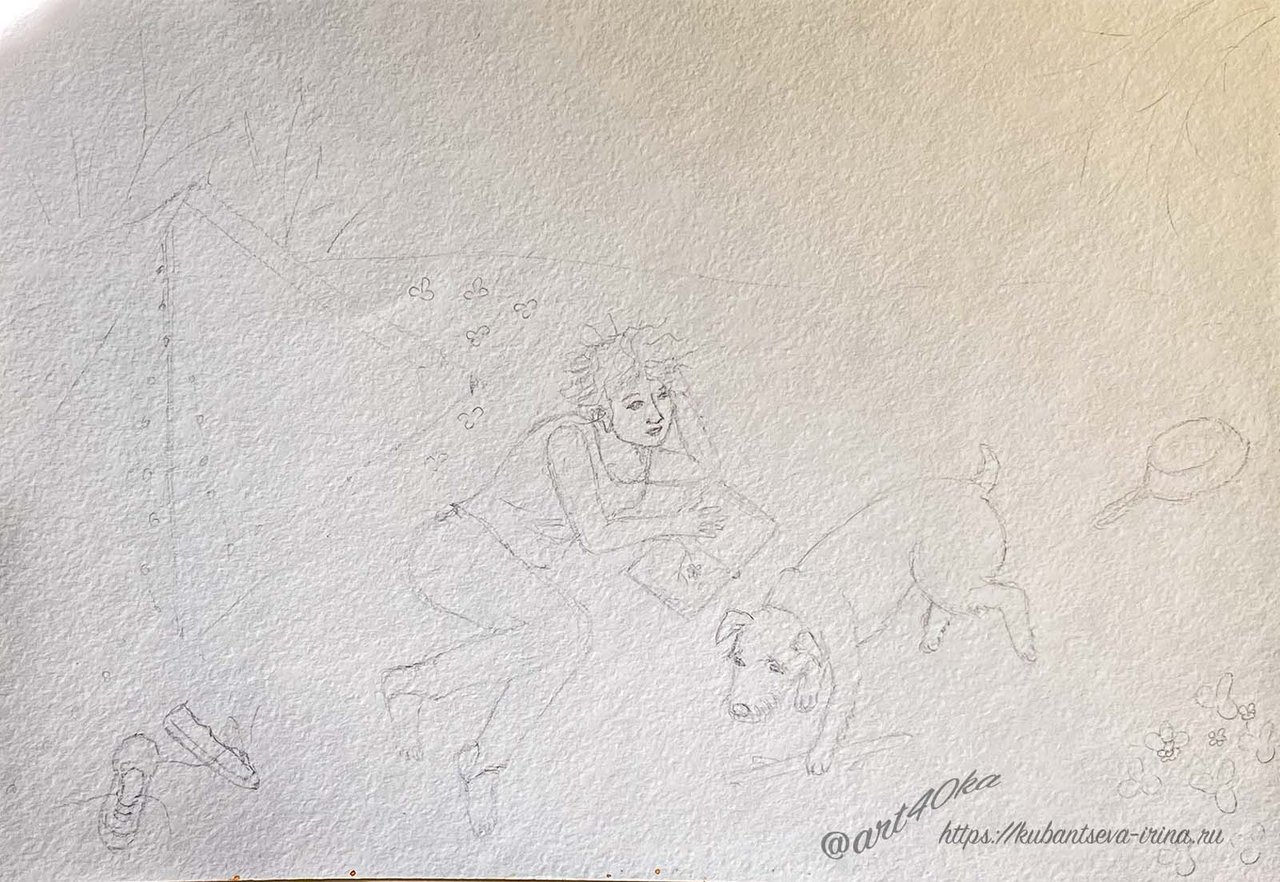 I sharpened the lines with the liner with archive ink. I can't maintain a clear outline without a liner, especially on small details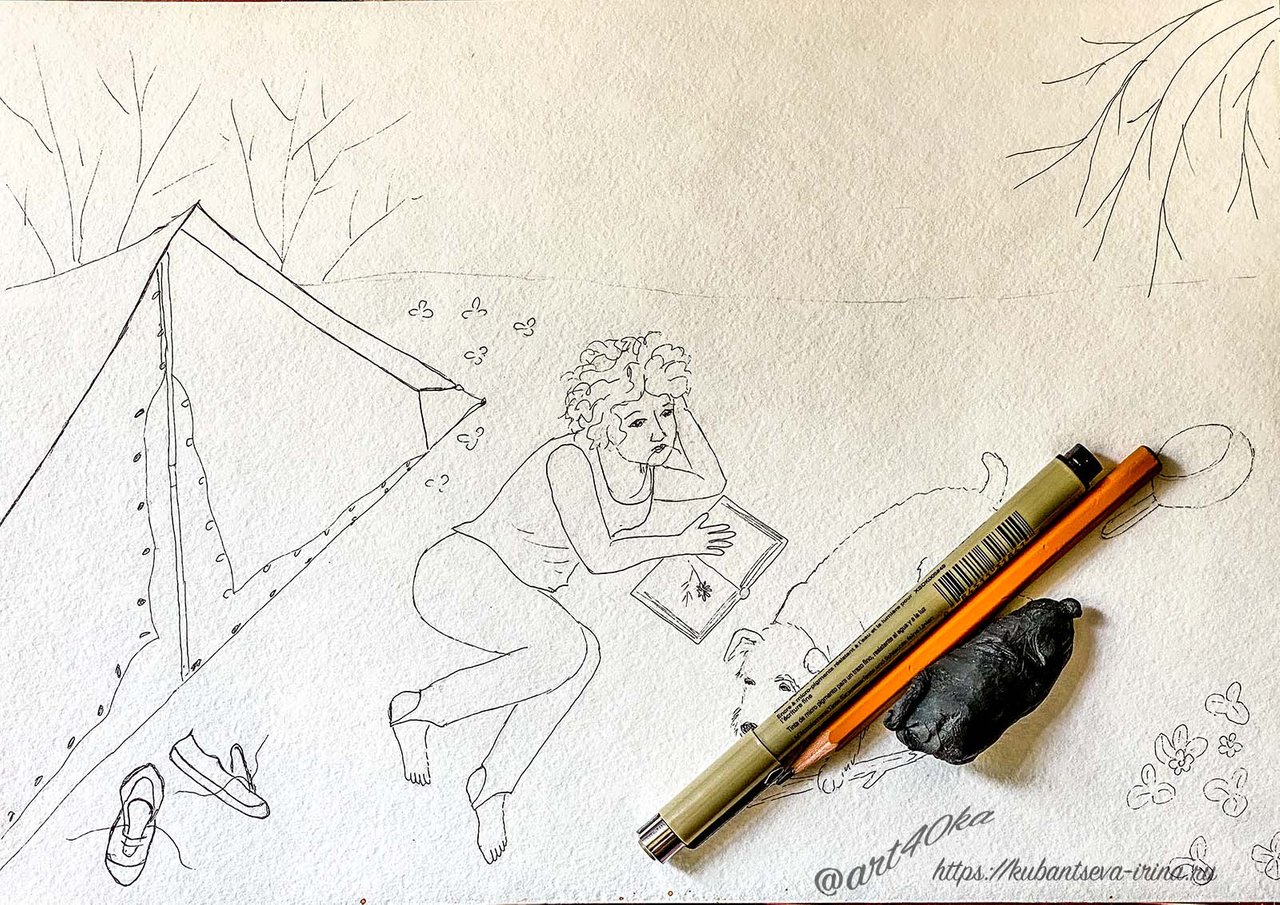 Then I worked with watercolor paints.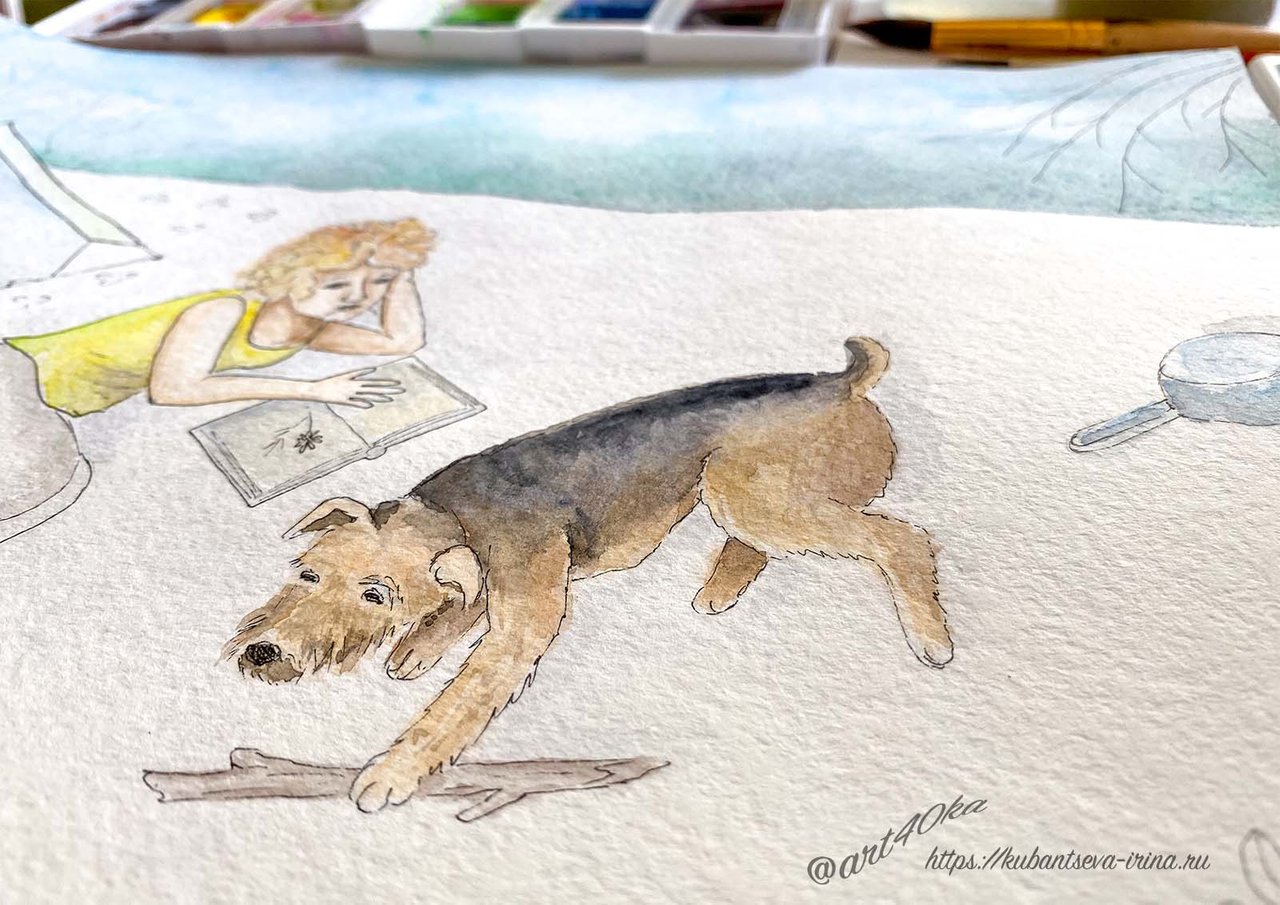 Once again, the final drawing. Personally, I am pleased with my work.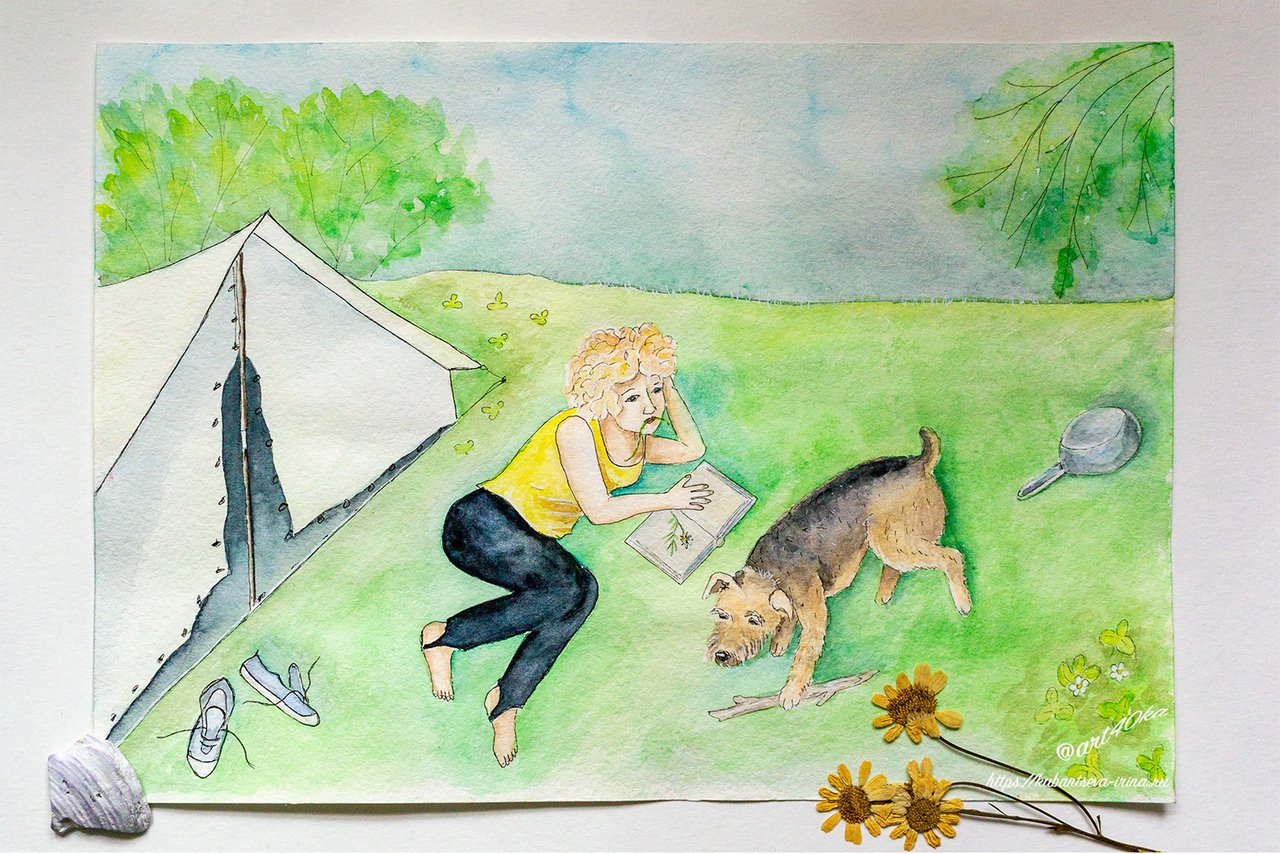 Thanks @art-venture, @stef1, @xpilar, @steem-agora, @myskye for beautiful contest!