Hi, стимитяне!!!
Every day I try to make time for creativity. Oh, how difficult! "Why do you need that? There are so many important things, and you sat down to draw. " Yes, I sat down because I want to, because I'm interested. I don't know why, but I definitely need it, like for all creative personalities.
I have long wanted to draw the magpie that paints dots on a fly agaric hat. Today I took up this business.
I get to draw with a pencil and liner better than watercolor. I love her very much, but I don't feel it, I don't understand what should be and where, and how to make the shadows not deaf.
Experience is the son of difficult mistakes.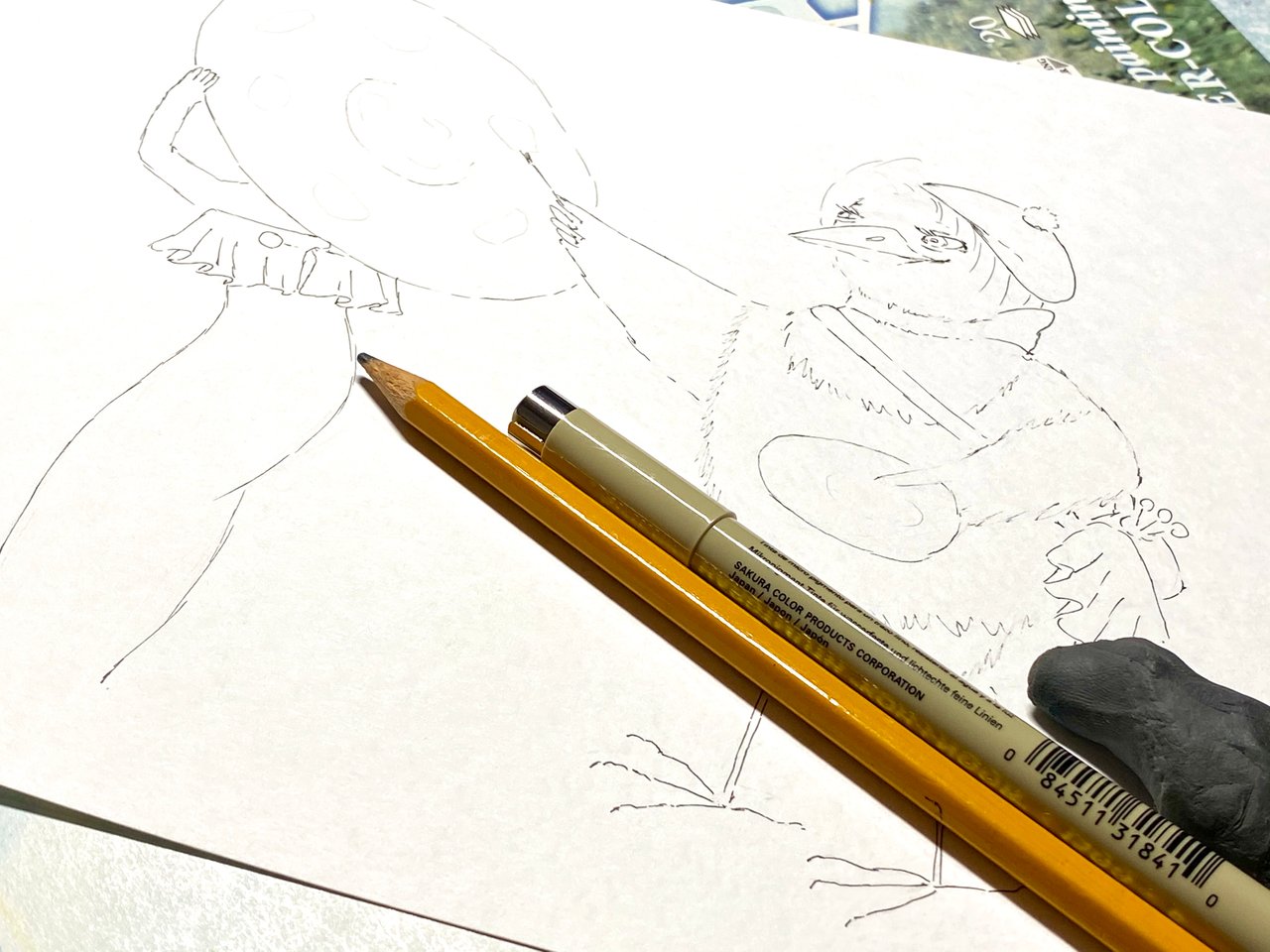 Пытаюсь каждый день выделять время для творчества. Ох как непросто! «Зачем тебе это надо? Вон сколько дел важных, а ты рисовать уселась». Да, уселась, потому что хочу, потому что мне это интересно. Не знаю зачем, но мне это обязательно нужно, как и всем творческим личностям.
Давно хочу нарисовать сороку, рисующую точки на шляпе мухомора. Сегодня взялась.
Рисовать карандашом и линером у меня получается лучше, чем акварелью. Я её очень люблю, но не чувствую, не понимаю что и где должно быть, и как делать тени не глухими.
Пожаловалась и хватит. Опыт - сын ошибок трудных.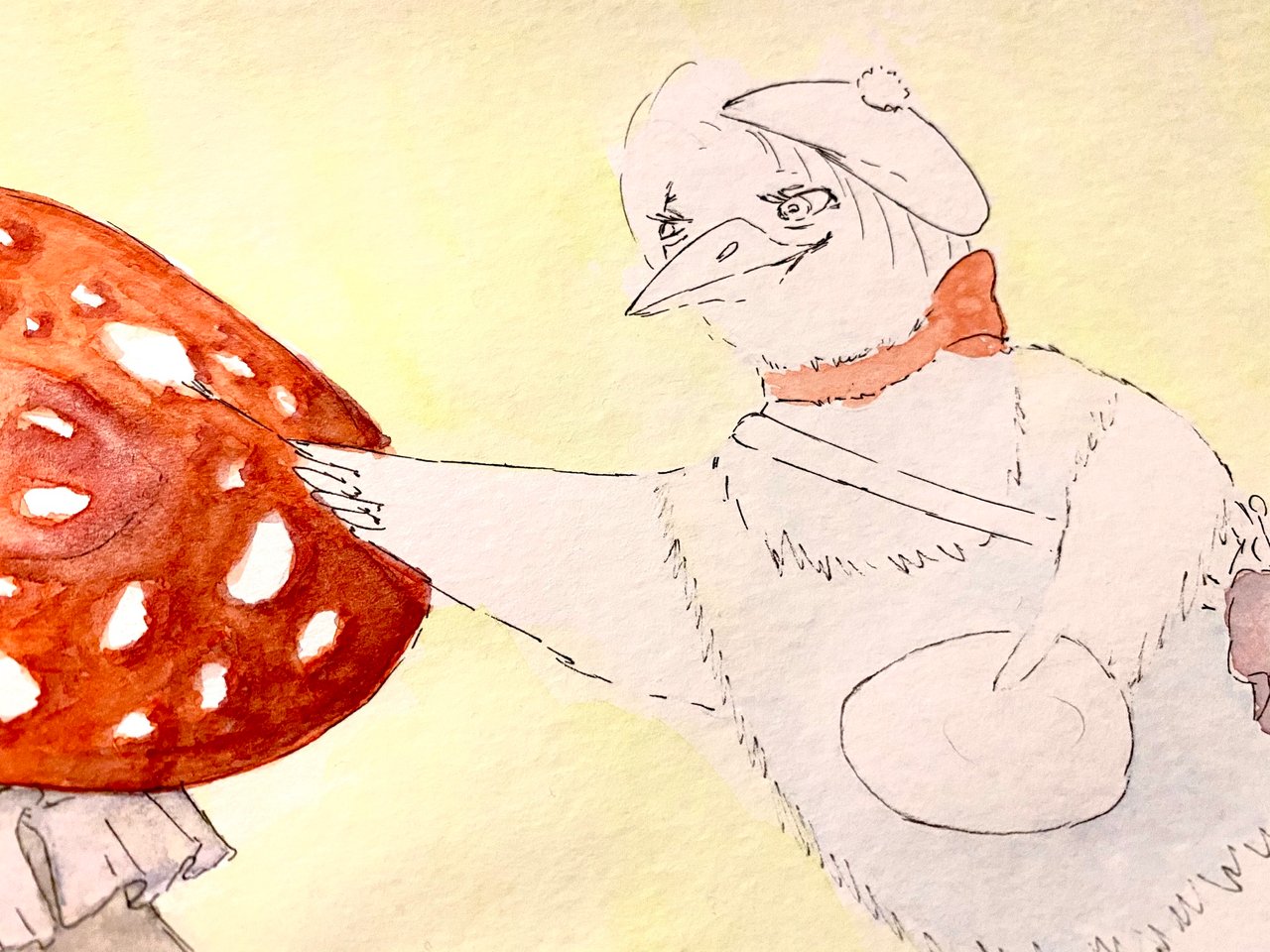 Thanks to @steemitblog and @steemcurator01 for an interesting contest!