Hello my creative viewers!
According to the Internet, today, February 1, 2022, the year of the Tiger begins according to the Eastern calendar. Some sources report that the tiger is black water, others that water, but blue. There was information that 2022 is the year of the white tiger.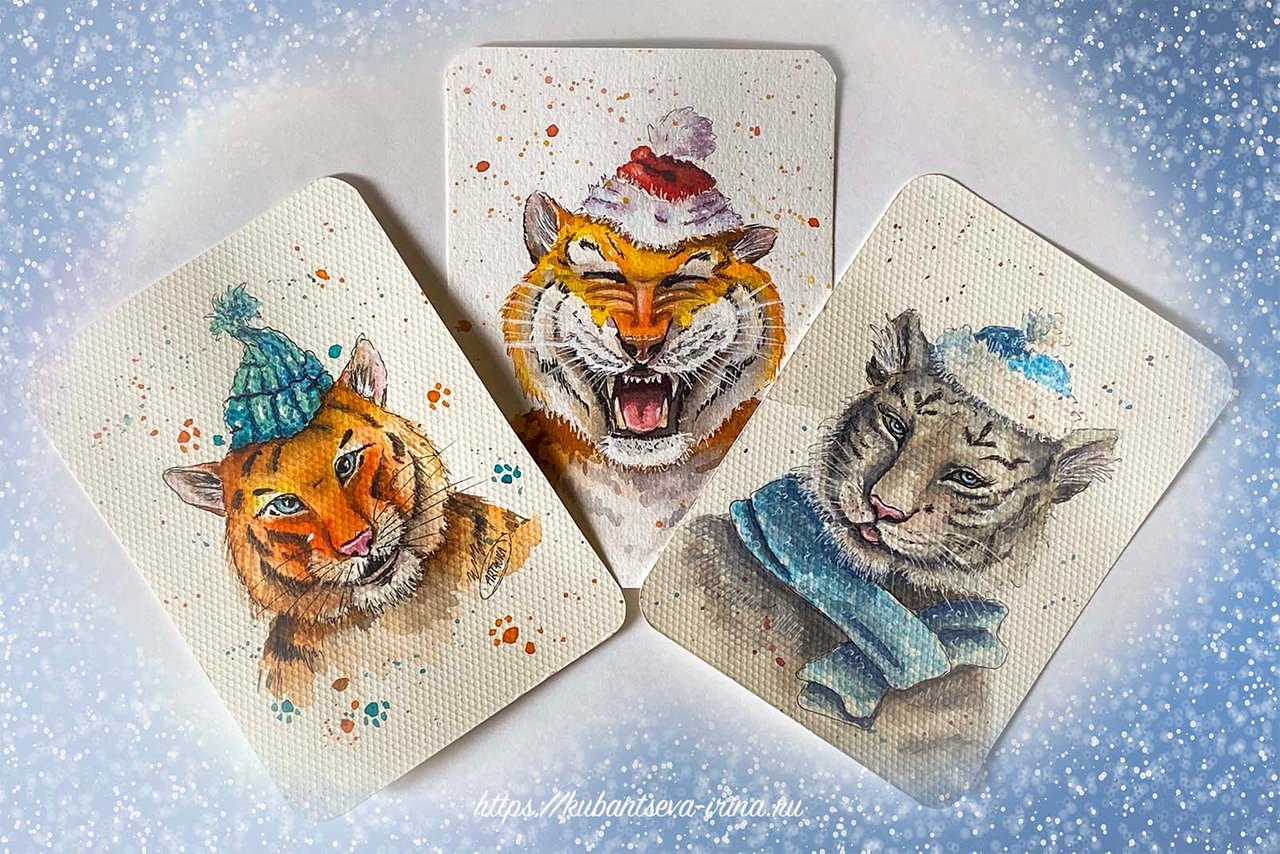 These three postcards in A6 format are drawn according to one Dream&Draw school master class. At the master class, the artist painted a serious tiger in a blue knitted cap.
I was in the mood to do things differently, in my own way. I listened to the artist's explanations and drew a tiger laughing. I'm not sure that tigers laugh in nature. However, sometimes it looks like this. I found several similar photos, and I was guided by them when drawing my tiger. The tiger is one of a kind. I named him Cheerful Ashot.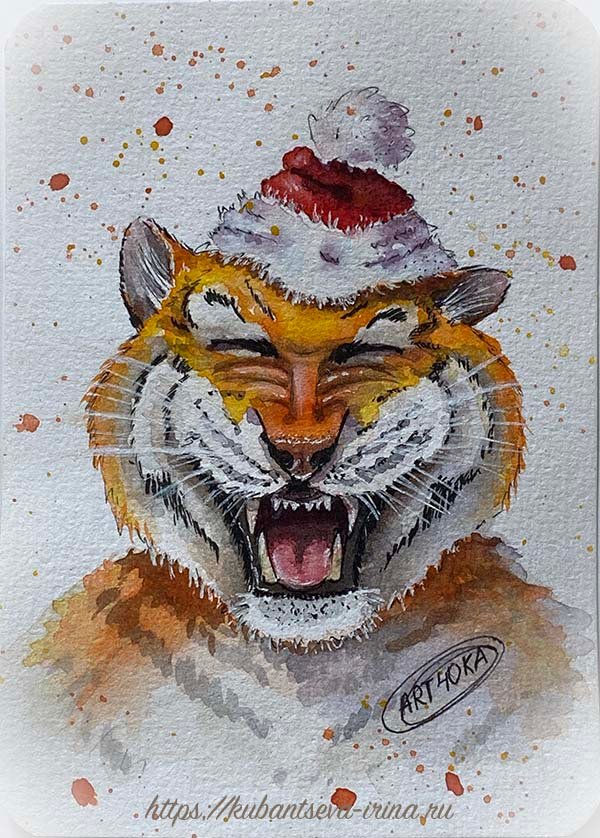 I decided to go through the lesson again, but already clearly according to the master class, without amateur performances. The result was a Tiger in a knitted hat, close to the "original".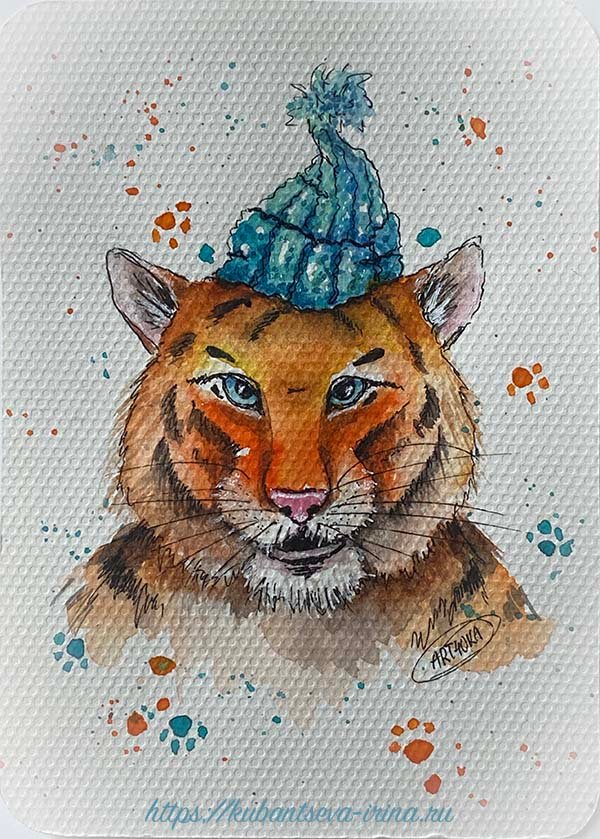 After some time, I was impatient to draw a tigress girl, "white". I studied the photo for a long time. I don't really understand how a female tiger differs from a male. I added eyelashes ;-) I found an image of a "white" tiger on the Internet, and also translated the color image into black and white. I was oriented towards them.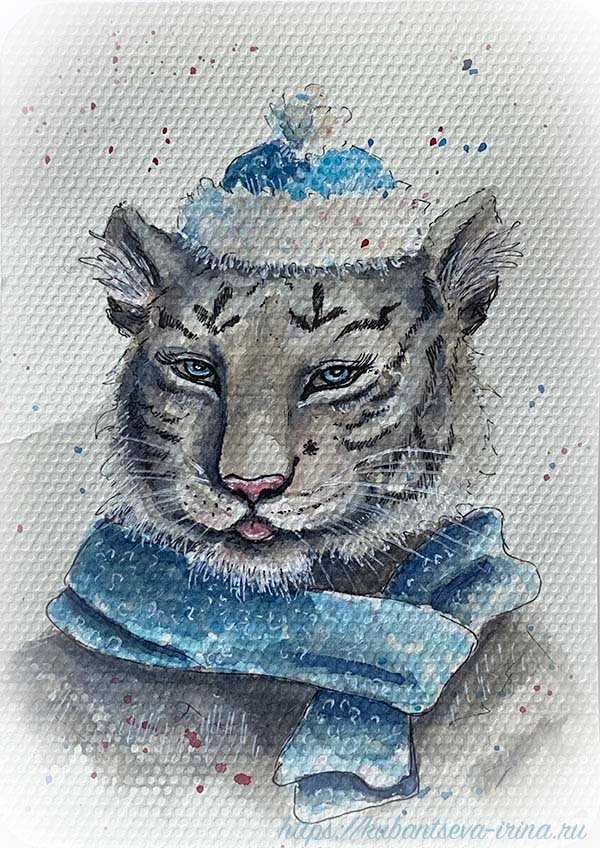 Alas, I accidentally crumpled the picture.
Materials.
For the tiger in a knitted hat according to MK, I used paper from the Haikucards Black Drawing Watercolor postcard set 300 g/m2, 100% cotton.
Drawings of Ashot and the Tigress on watercolor paper "Phoenix", tinted, textured, with the addition of cotton, 220 g/m2.
My paints "Neva Palitra". The brushes are very different :-).