Hi, стимитяне!
Plans are a very unpredictable thing. You build them, build, compile lists, calculate time. But plans was rechange. And you are sitting with your unfulfilled ideas and unfinished business ...
Today I planned to finish drawing a picture with Magpie and Fly agaric, or draw at an online master class. Alas ... But what did, then did. I tried very hard, especially for the diary.
By the way, how to get the red color of watercolors in the shadows? I have some red thing in deep shadow. And how to draw so that there is no dull color? For some reason, in my theory the result is excellent, but in practice it's quite the opposite.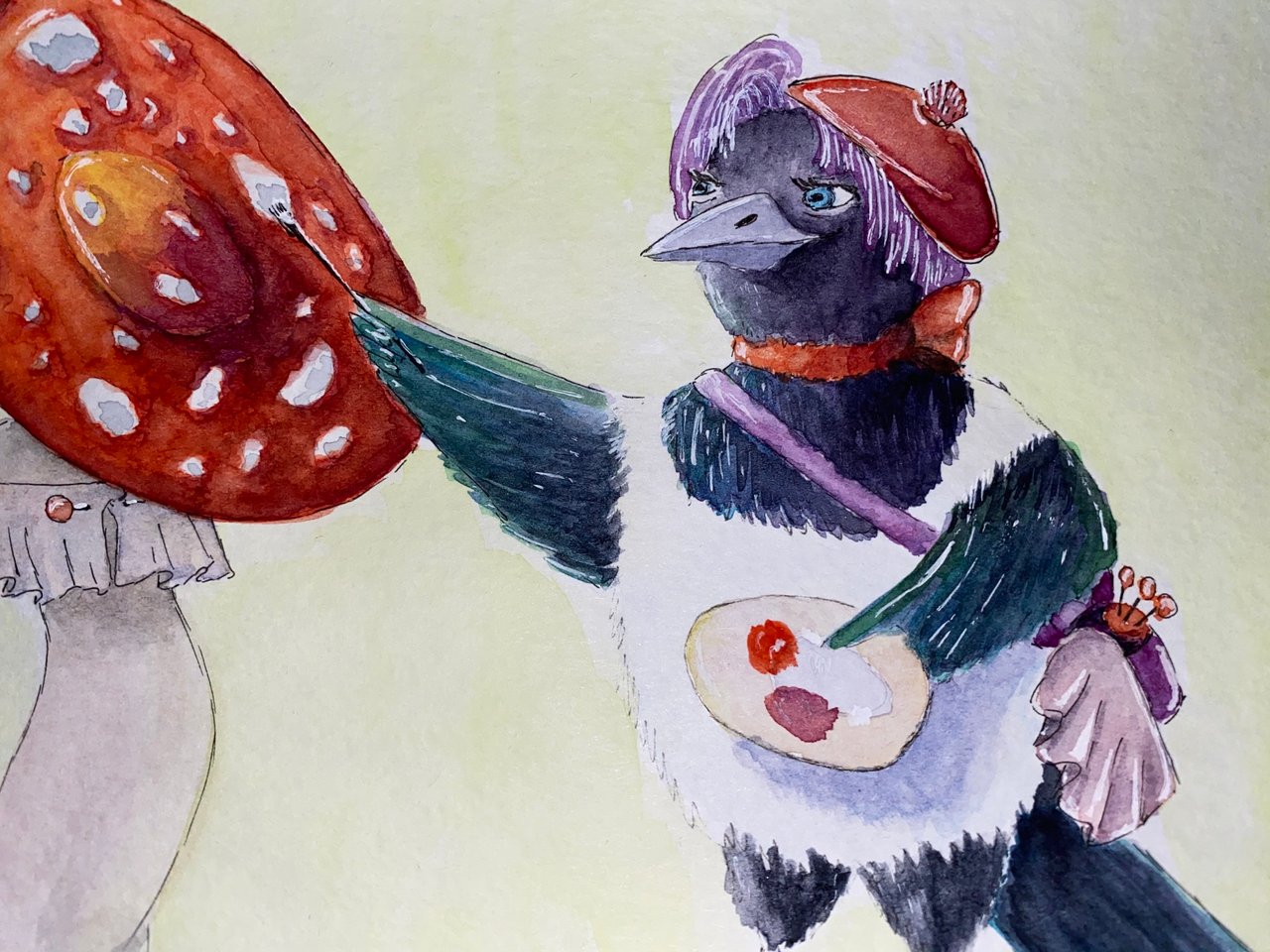 До чего же непредсказуемая штука - планы. Строишь их, строишь, составляешь списки, просчитываешь время, а они возьмут и сделают финт ушами. И сидишь ты со своими планами в ...
В общем, планировала я сегодня дорисовать картинку с Сорокой и Мухоморкой, или порисовать на онлайн мастер-классе. Увы... Но что успела, то успела. Я очень старалась, специально для дневничка.
Кстати, как получить красный цвет в тенях? То есть у меня красная вещь в глубокой тени. И как нарисовать, чтобы не было тусклого цвета? Почему-то у меня в теории результат отличный, а на практике совсем наоборот.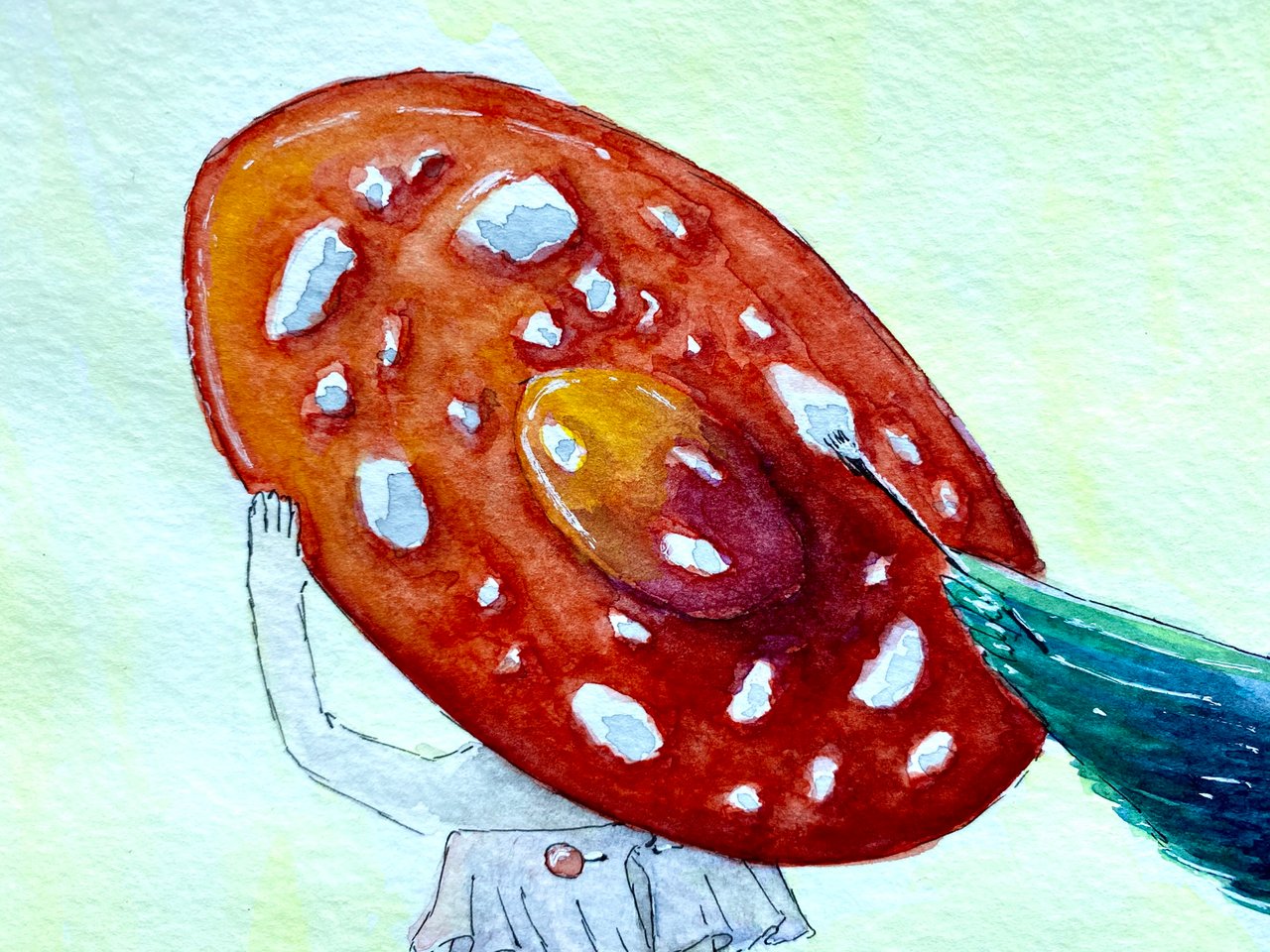 PS А в итоге @art40ka отрубилась в сон, не успев выложить пост и лишь с утра это обнаружила :-))
Thanks to @steemitblog and @steemcurator01 for an interesting contest!
Благодарю @mister-omortson, @veta-less и @eto-ka за то, что рассказали и активно подталкивали к ведению дневничка на steemit. Спасибо, ребят!
Благодарю @daybook за подсказки!
До встречи воскресным вечером!