Hi, стимитяне!!!
Keeping a diary is not an easy task. Sometimes I have nothing to tell you, sometimes there is no time.
The other day, my husband and I watched a movie about Elton John. I liked the movie, very affected. Of course, I immediately wanted to draw Magpie in the image of Elton John.
For some reason, she introduced herself to me through the piano. I'm not sure that in this way you can see the musician. I could not find a good sample photograph to use as a sample. Later I thought that it was not worth showing the top cover and support. But it became clear to me after I drew them.
I'm not upset. I study. Why not on my mistakes?
And a few stages of drawing.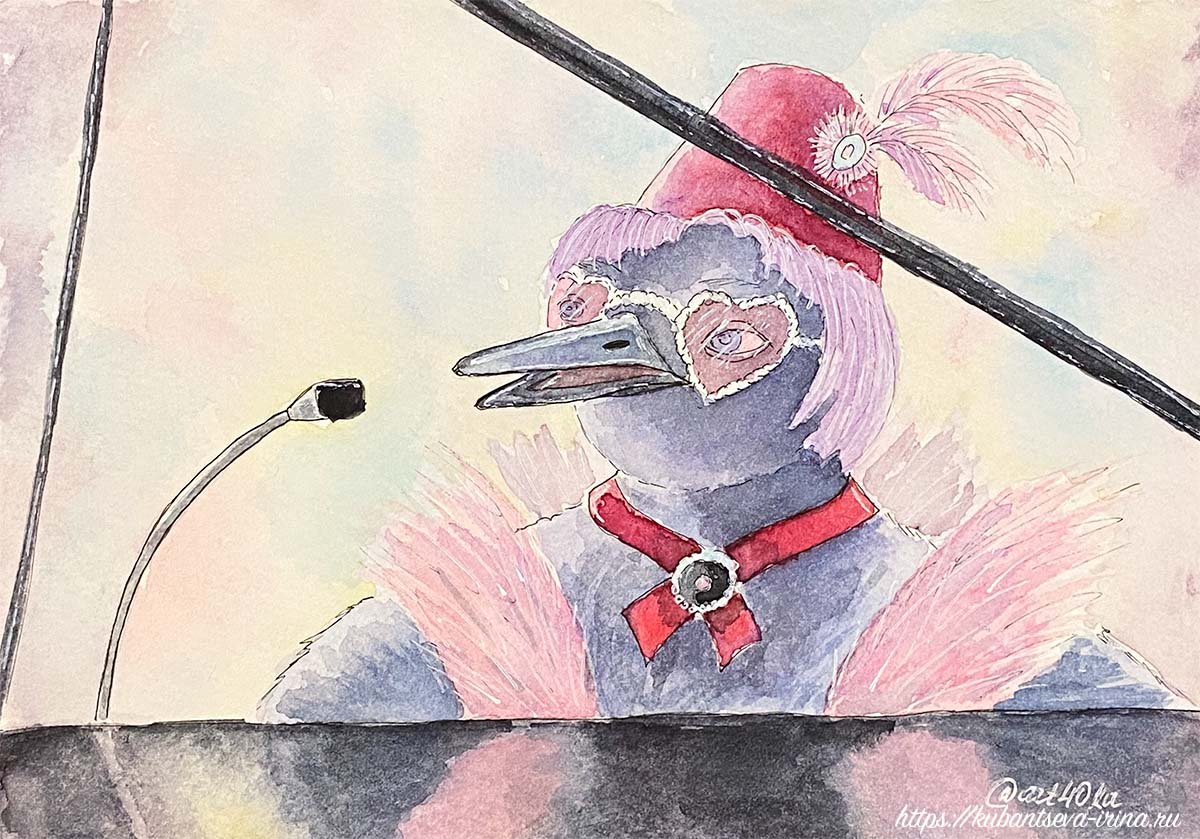 Вести дневник - непростое занятие. То не о чем рассказать, то некогда.
На днях мы с мужем смотрели фильм про Элтона Джона. Мне понравился, очень затронул. И, конечно, сразу захотелось нарисовать Сороку в образе Элтона Джона. Почему-то она представилась мне именно сквозь рояль. Не уверена, что таким образом можно увидеть музыканта. Референсы в нужном ракурсе мне не попались. Уже позже я подумала, что не стоило показывать верхнюю крышку и опору. Но понятно мне стало это после того, как я их нарисовала.
Я не огорчаюсь. Я учусь. Почему бы не на своих ошибках?
И немного этапов рисования.

And so as not to return to the topic, I will show the final picture of Magpie and Fly agaric. I finished it a couple of days ago, but I did not have time to make a post.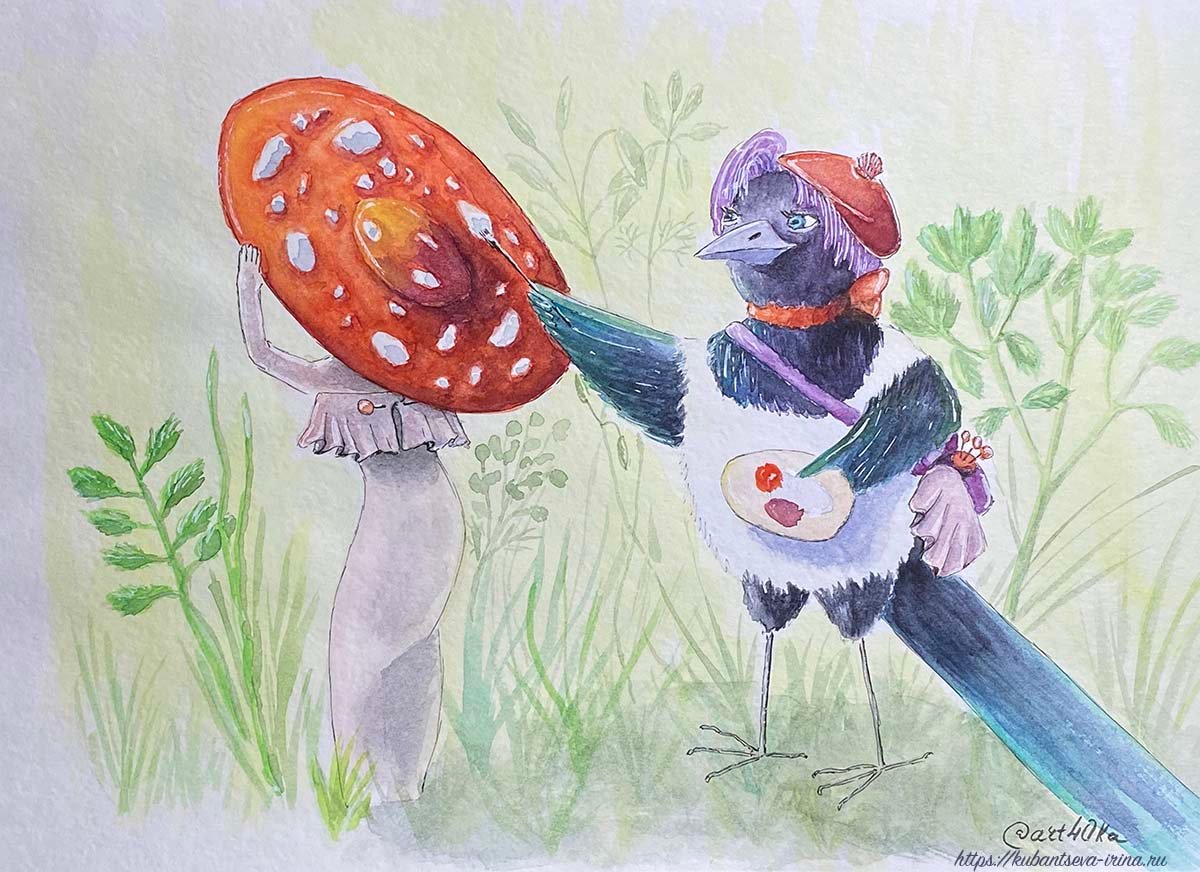 И, чтобы больше не возвращаться к теме, покажу итоговую картинку Сороки и Мухоморки. Я её дорисовала пару дней назад, но пост сделать не успевала.
Thanks to @steemitblog and @steemcurator01 for an interesting contest!