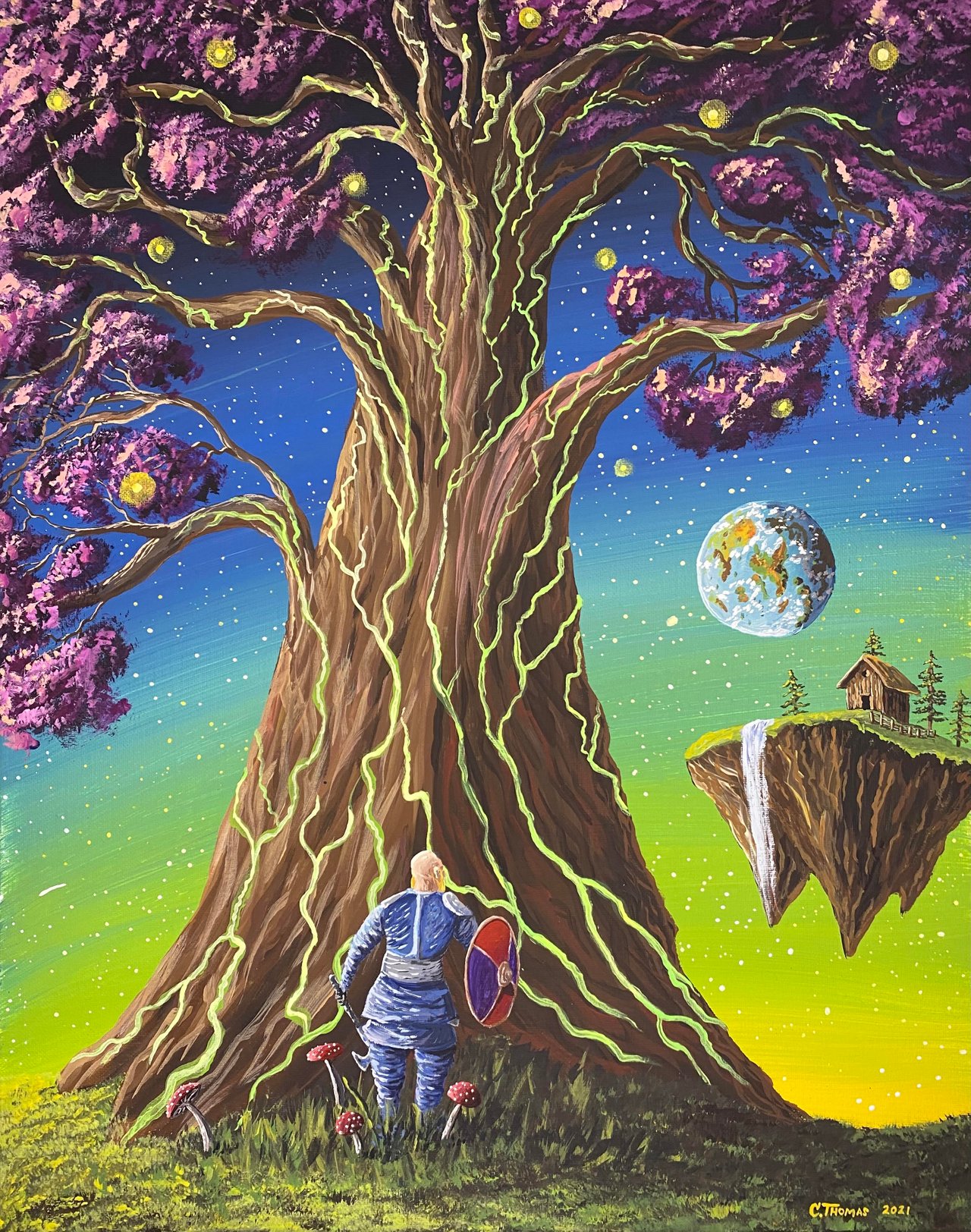 Arrival
By Chris Thomas (me)
Acrylic on 16 x 20" Canvas
May 2021
After over 30 hours of work on this piece I finally finished it up last night.
It remains unvarnished but I'll put that finishing varnish layer over the top later!
This piece was heavily inspired by Norse mythology, representing the tree Yggdrasil that holds the nine worlds.
Here's a few in-process photos of the piece: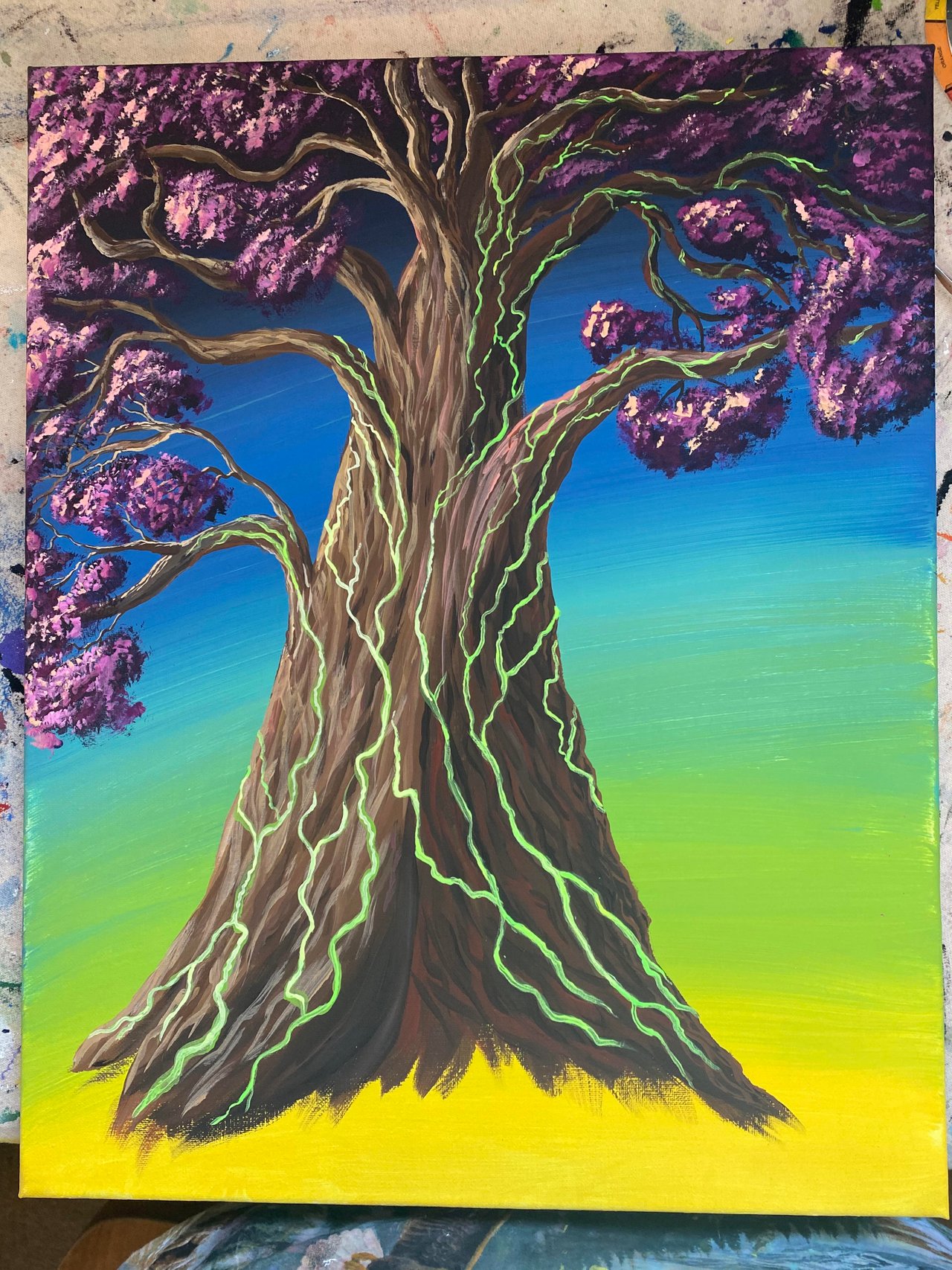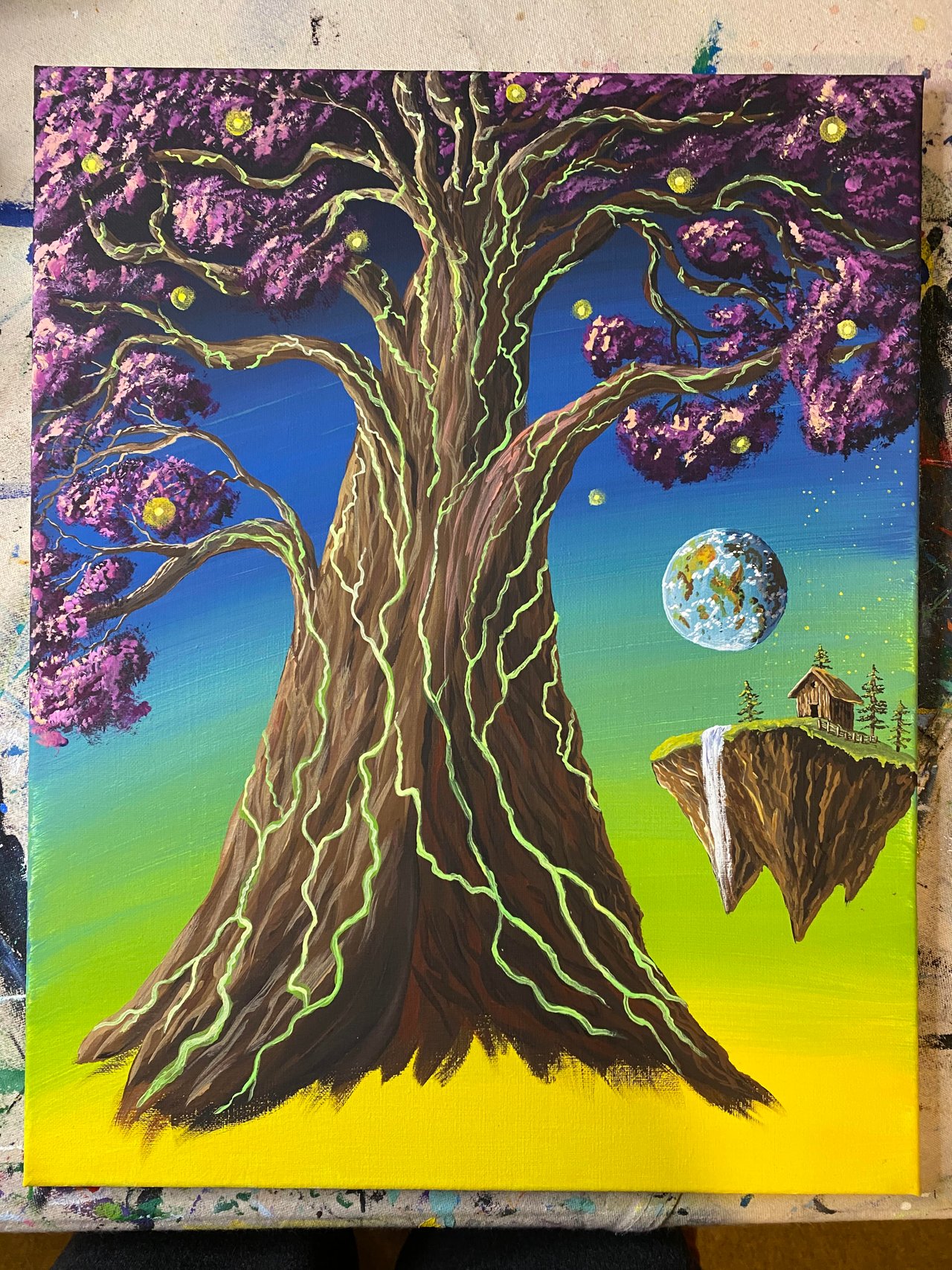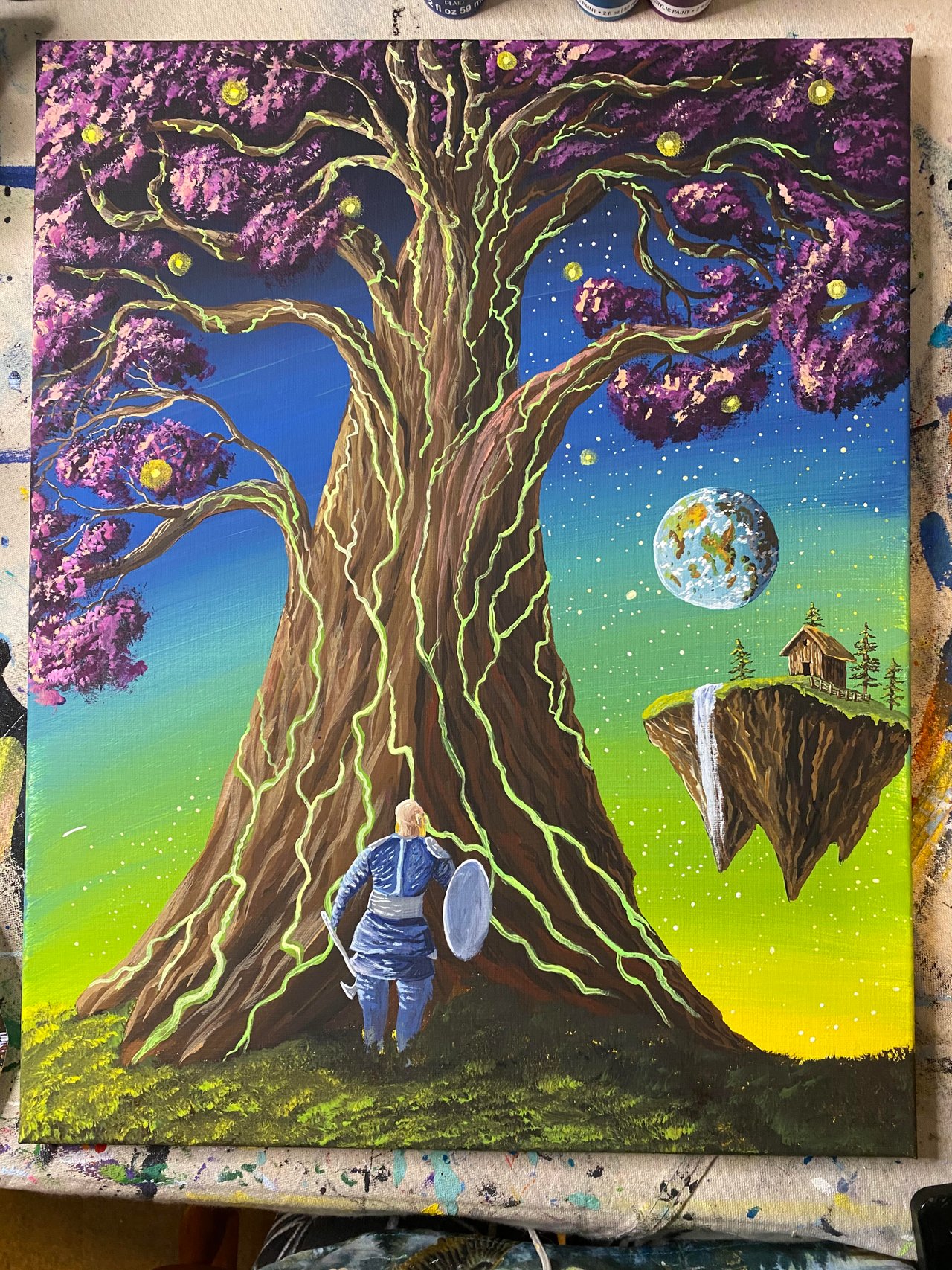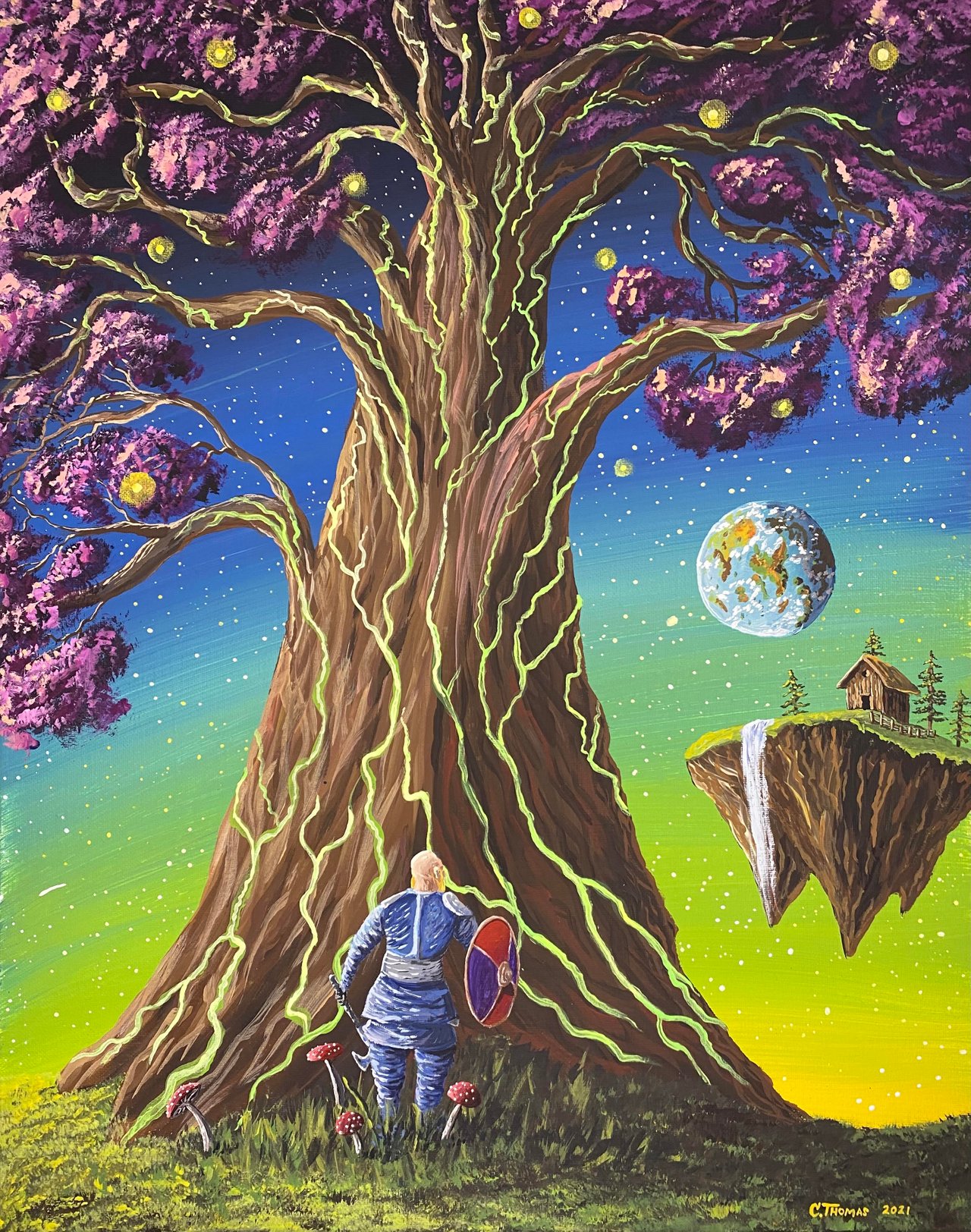 Here is my tik tok post of it: https://www.tiktok.com/@chrisonthischarizard/video/6959535812027403526?lang=en&is_copy_url=1&is_from_webapp=v1
And my instagram post of it as well: https://www.instagram.com/p/COk2gjdhj0r/?utm_source=ig_web_copy_link