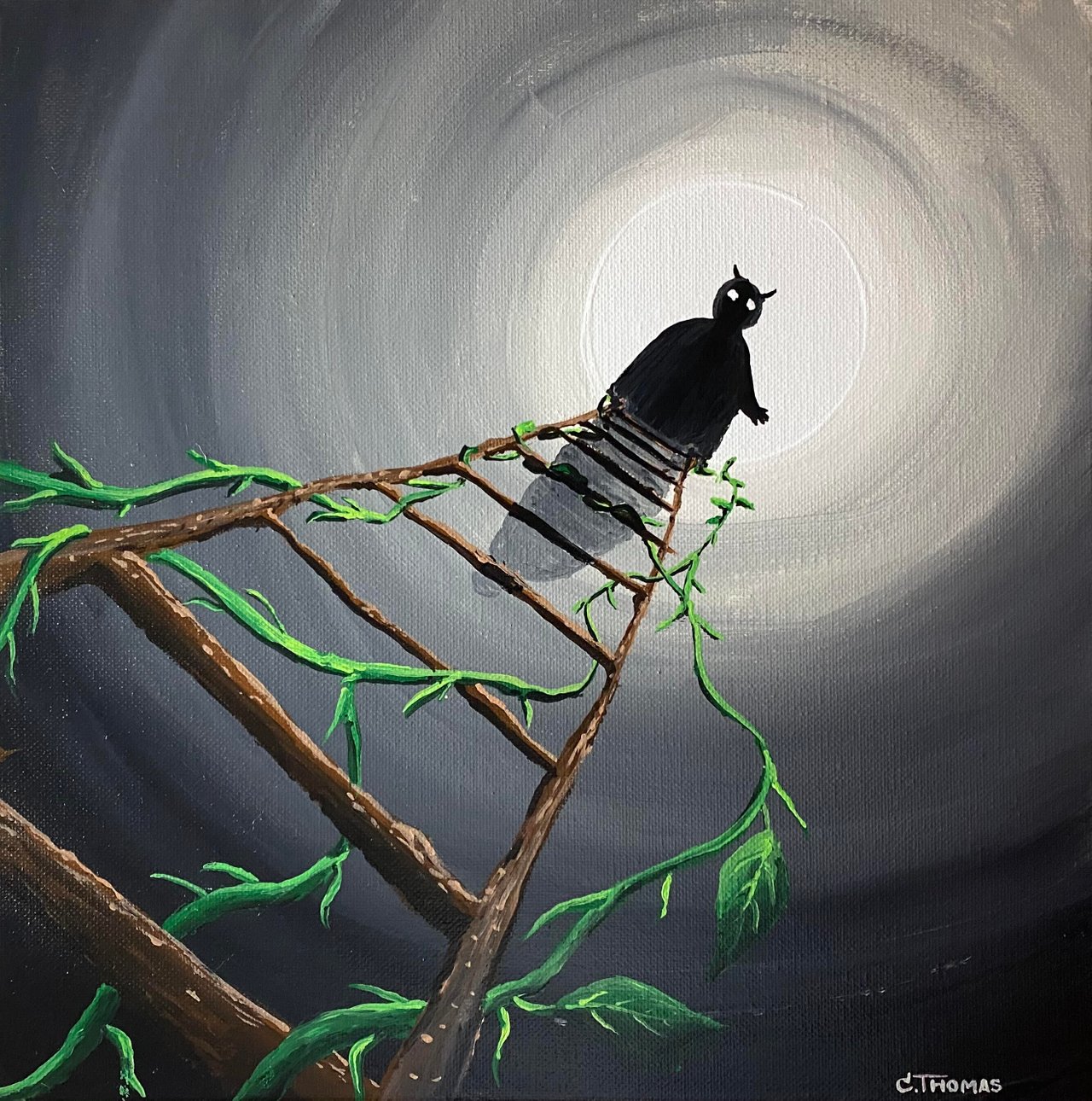 Depression Hole
Christopher Thomas (me)
Acrylic on 12" x 12" canvas
2021
In this piece I wanted to express the trapped feeling that one gets when falling in to that depression hole.
Another really personal piece for me, as I struggle with clinically diagnosed depression on a daily basis.
Hope you all have a wonderful Wednesday!