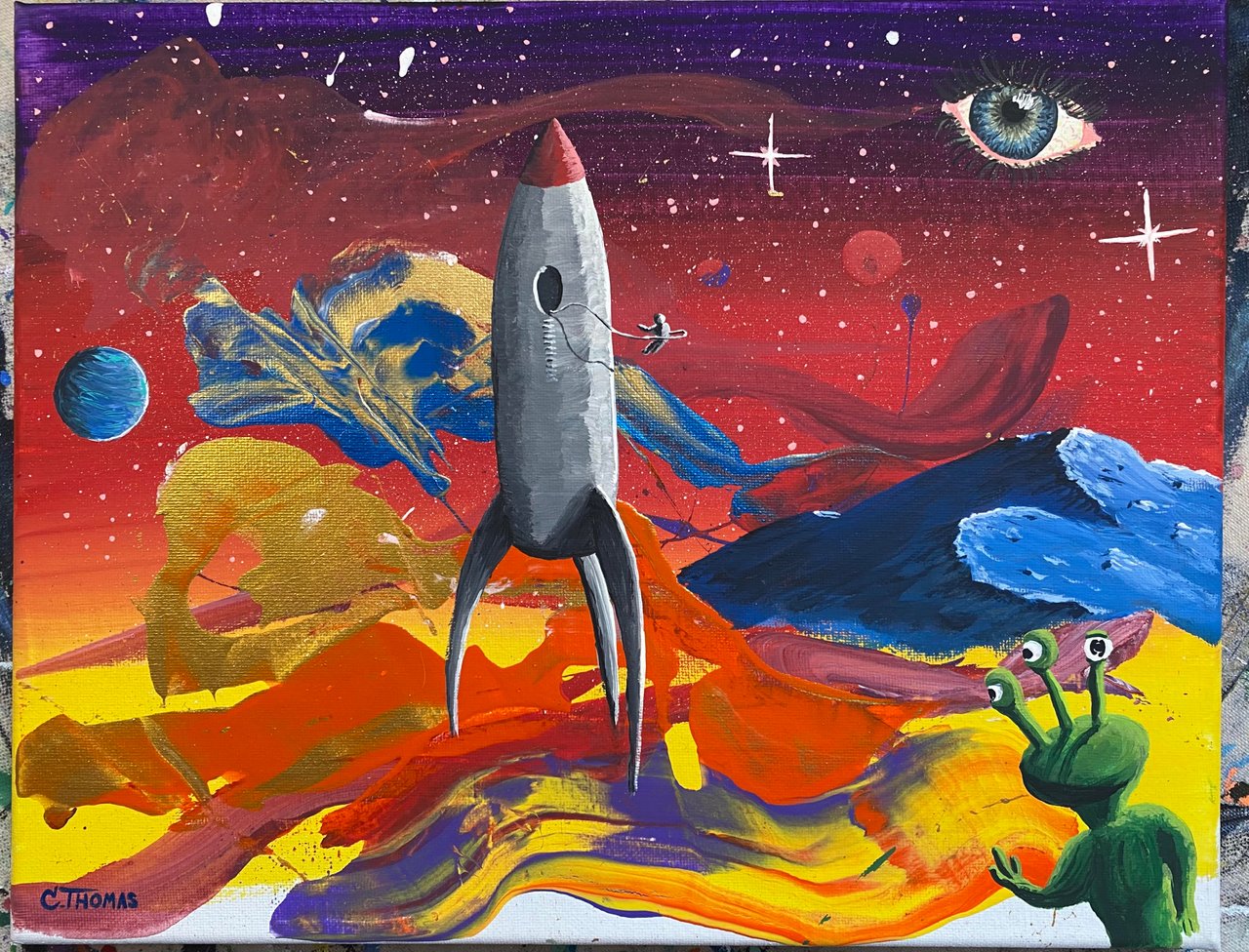 This piece was painted using acrylics on a 12x16" stretched canvas.
I generally paint in a surreal style and wanted to mix that with some abstract ideas.
Some of the finer details of this piece were inspired by dream-states and my imagination.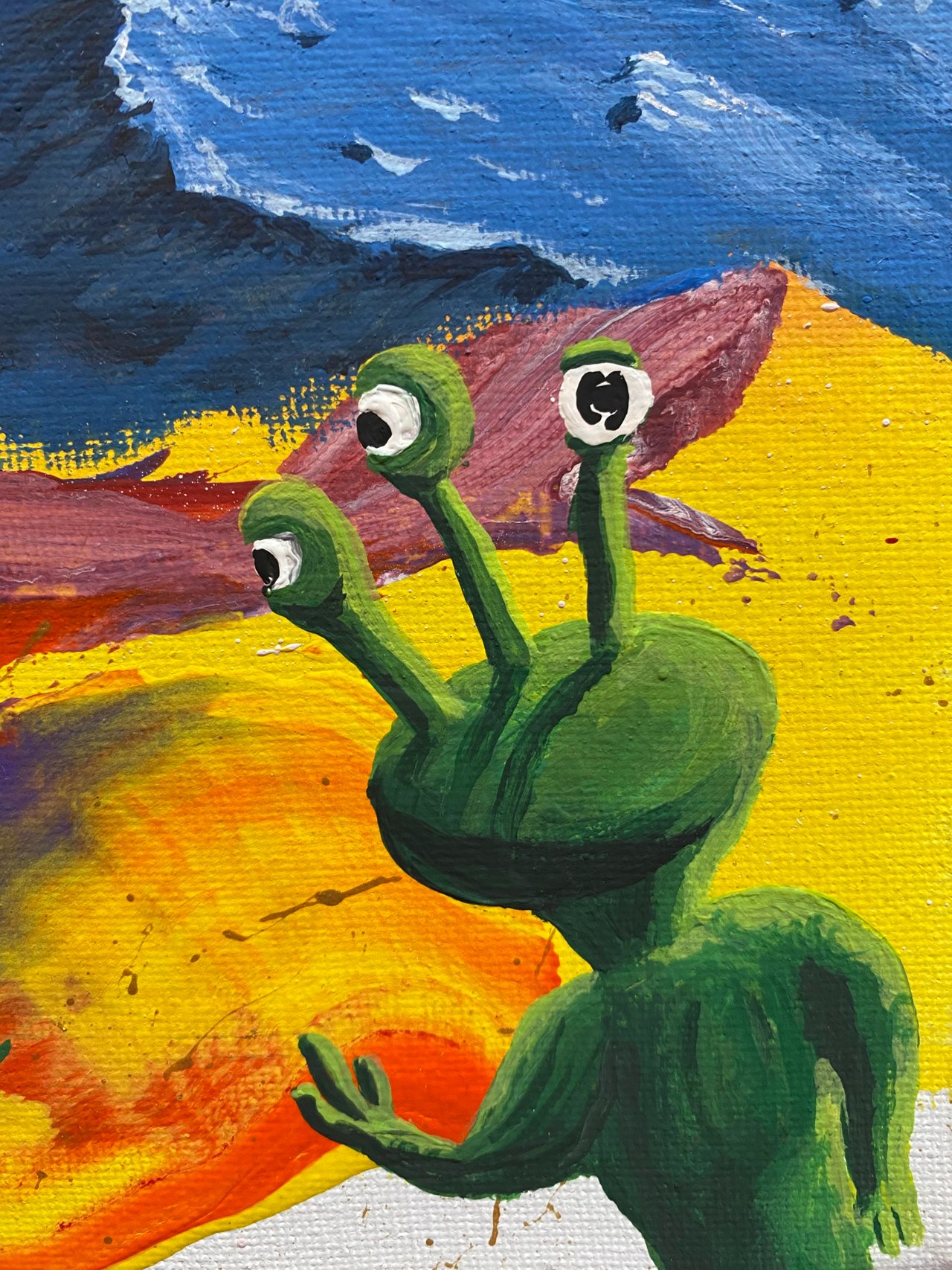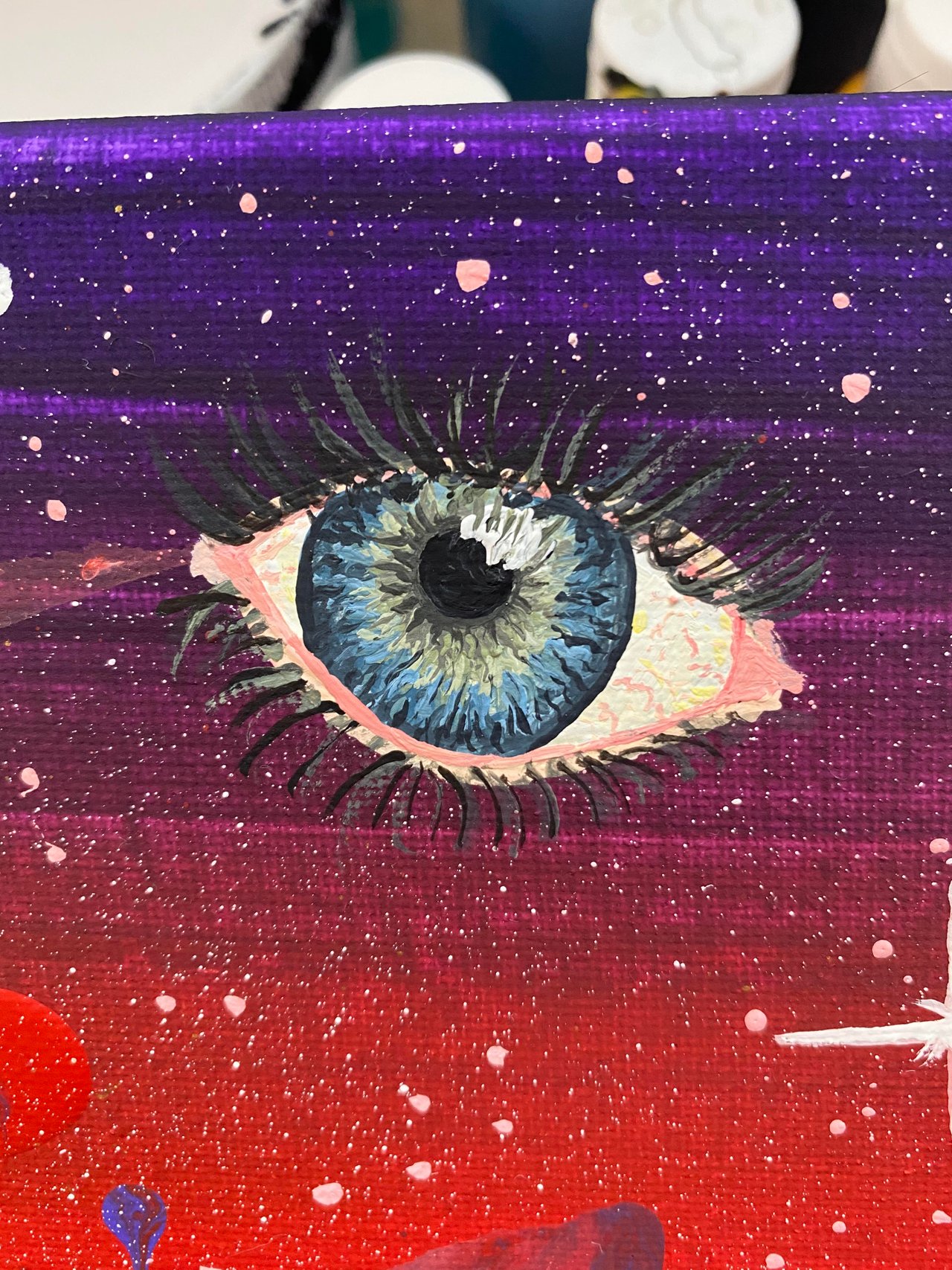 The eye in the top right corner is based off of my own, using a reference picture I took myself.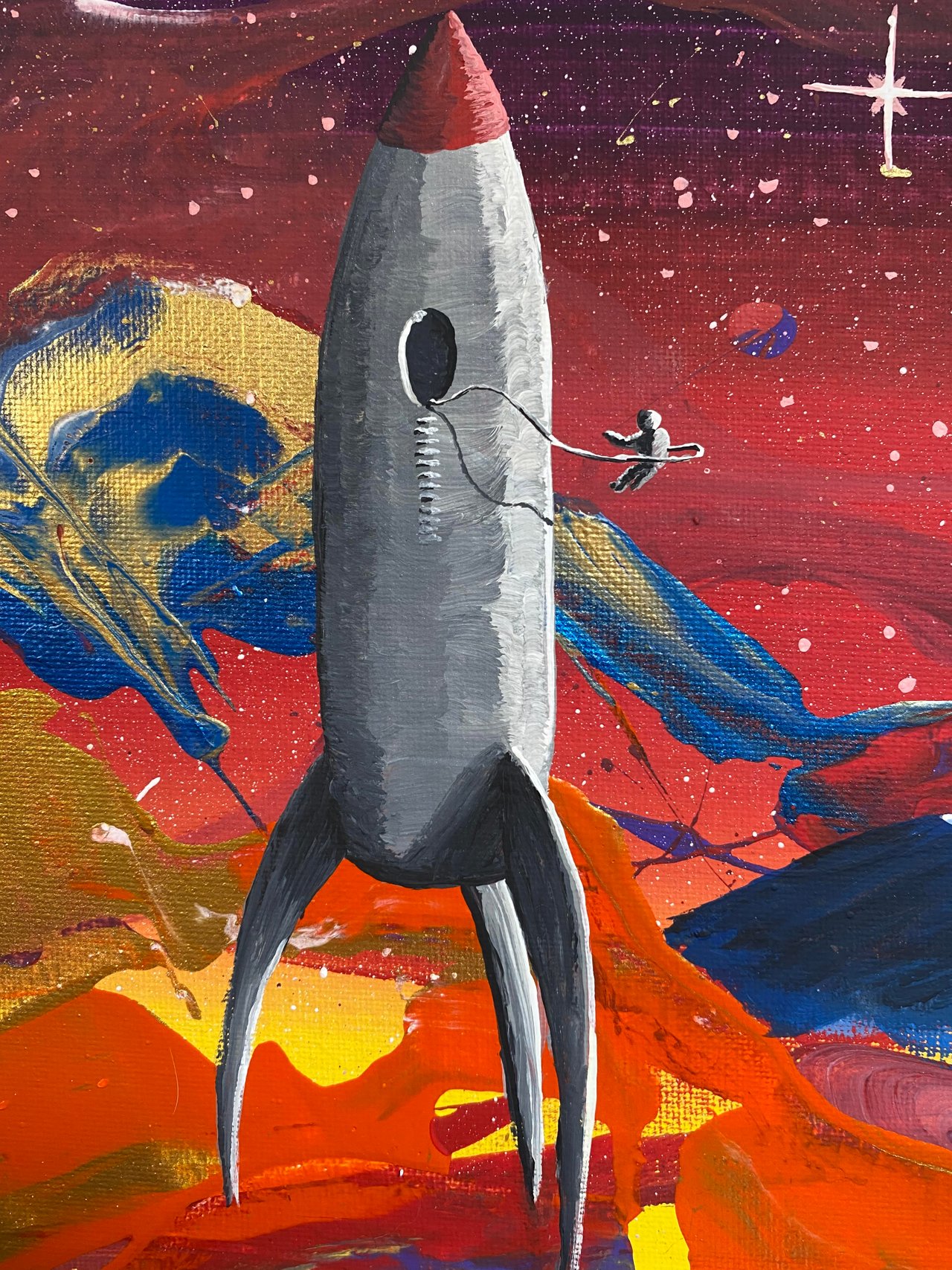 As always, Happy Painting! Hope you all have a lovely Friday. :)