---
While steem price is growing everyday it seems we really have to be prepared for another wave of scammers and plagiarists coming in. Being an artist which works pretty often being stolen by various blogs whatsoever, I have no mercy for such people trying to monetize using stolen photographs
Here is Case #02 from my side more related to photography, while @art-venture normally covers other art plagiarism cases in WOX community)
---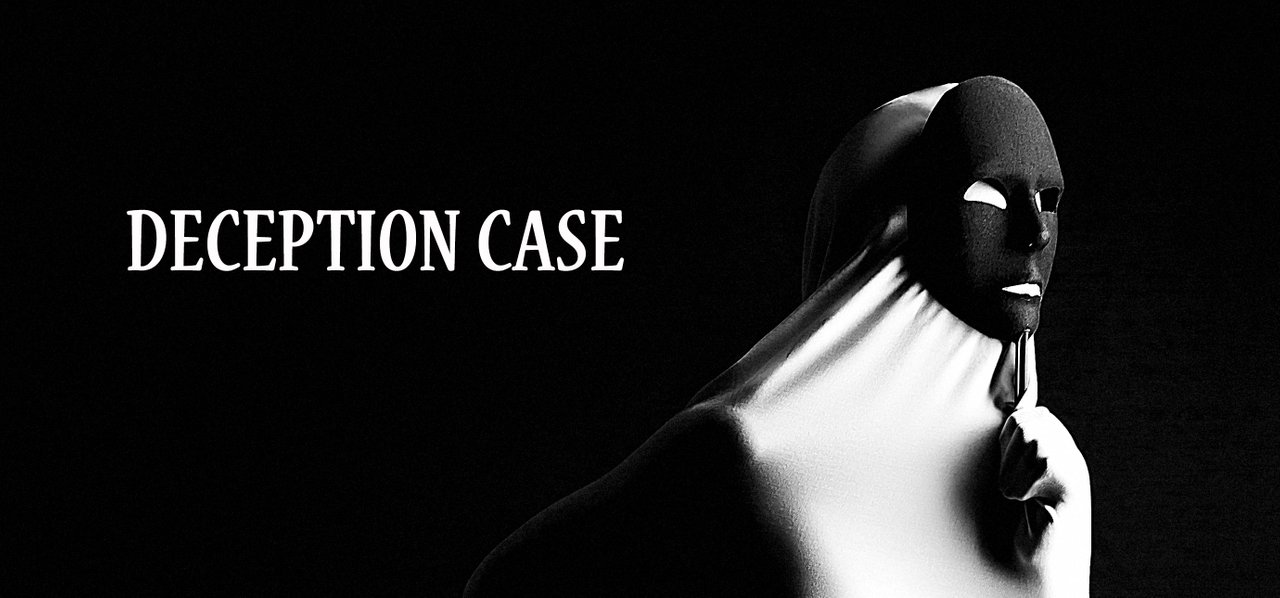 ---
The story is pretty easy again. Obviously I do not have any possibility to monitor all the photography posts on steemit. But when it comes to the point that somebody posts at WOX or, even more, enters my daily photography contests, I do my best to keep the door closed to all plagiarism cases. Sooner or later it becomes clear anyway...
So when @mohammadsajad entered my contest with pretty decent entry week ago and briefly looking through his blog a couple of clear stolen photography matches were found at once. But gave one week more to see what he is going to post next.
And last photo added in his blog was like a "Red Flag", since it is really well known and spread widely on webs

Match #01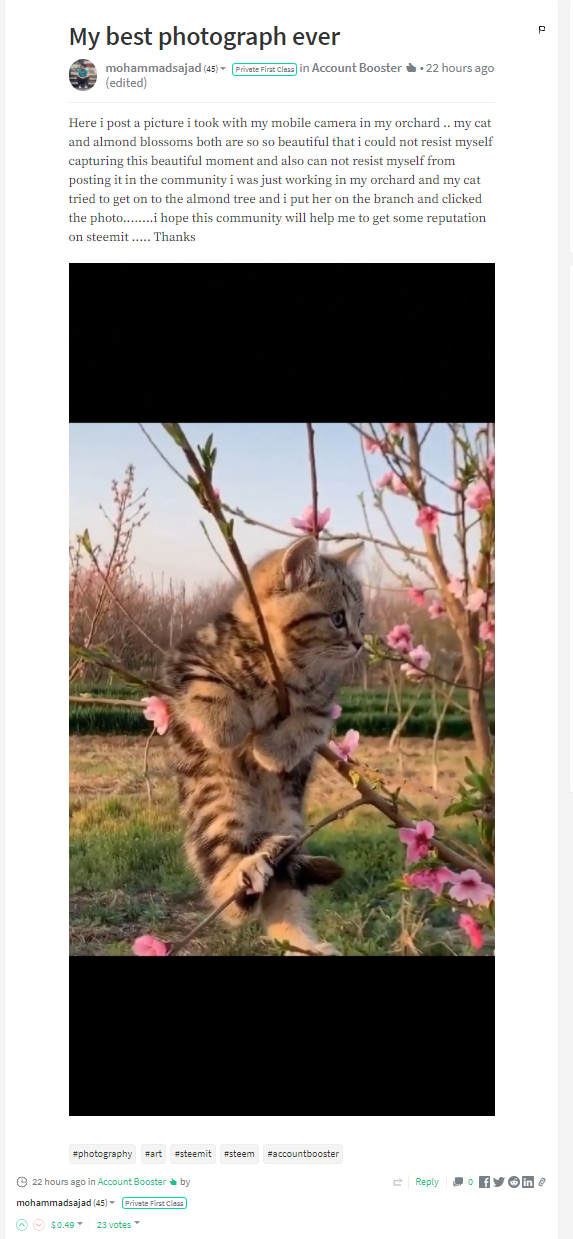 https://steemit.com/hive-119463/@mohammadsajad/my-best-photograph-ever
I definitely remember this kitty (its too much cute not to remember). The image was cropped with black lines from top and bottom. Maybe to make it look more like a smartphone or maybe to make google search more difficult.
There are plenty of matches and most probably all images taken from initial video (at least one year old) with 7 mln views...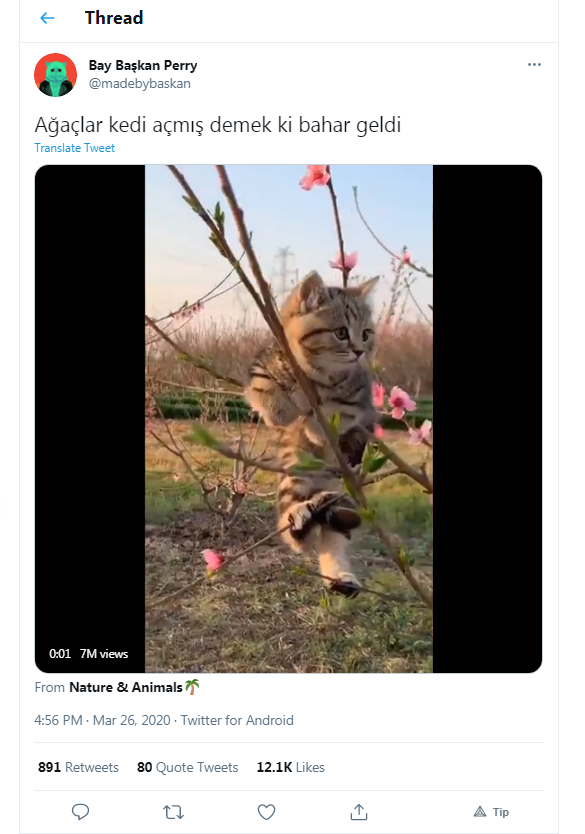 https://twitter.com/madebybaskan/status/1243190160071761920
The description provided to the post
Quote
Here i post a picture i took with my mobile camera in my orchard .. my cat and almond blossoms both are so so beautiful that i could not resist myself capturing this beautiful moment and also can not resist myself from posting it in the community i was just working in my orchard and my cat tried to get on to the almond tree and i put her on the branch and clicked the photo........i hope this community will help me to get some reputation on steemit ..... Thanks
Unqte
Oh well, you will not get ANY reputation. And lets go further

Match #02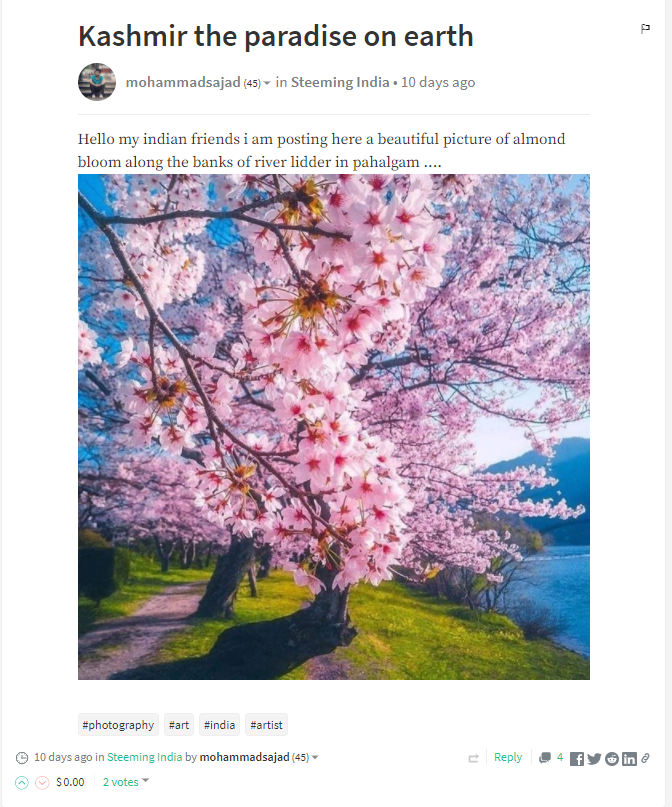 https://steemit.com/hive-114435/@mohammadsajad/kashmir-the-paradise-on-earth
Source (multiply matches)
Again, square crop of even more popular photo in internet. A lot of matches and one of them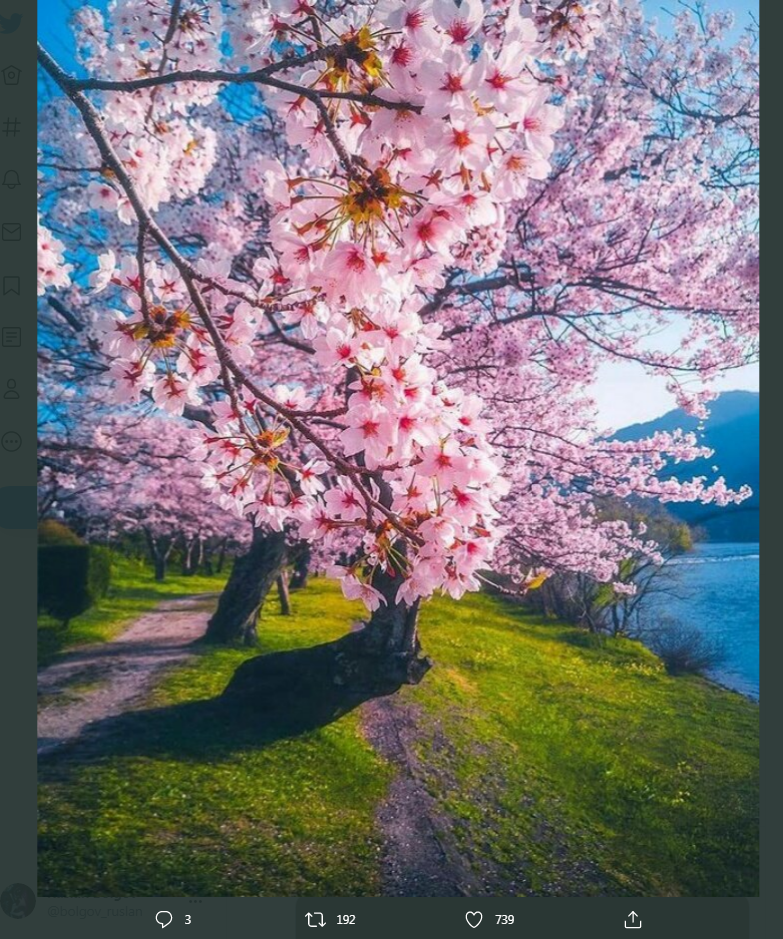 https://twitter.com/Rainbow_vt8/status/1371798672401330183/photo/2
Full set of photos there by the way...

Match #03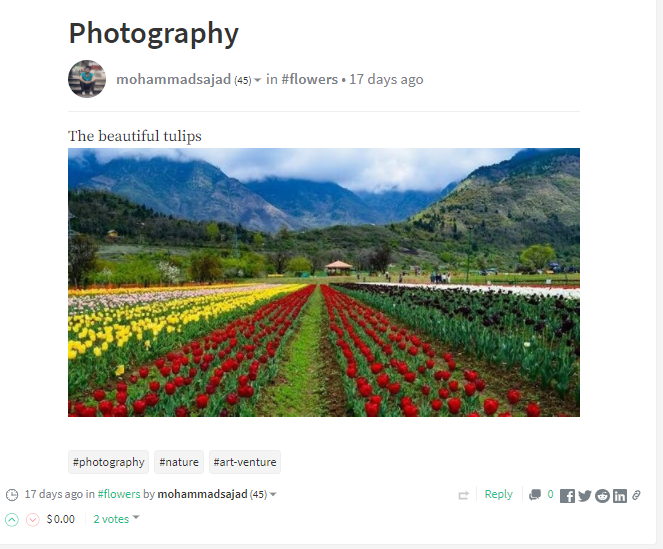 https://steemit.com/flowers/@mohammadsajad/7kwjjg-photography
Than one taken just from official tourist site of Kashimir. Again, somehow cropped to make it look more panoramic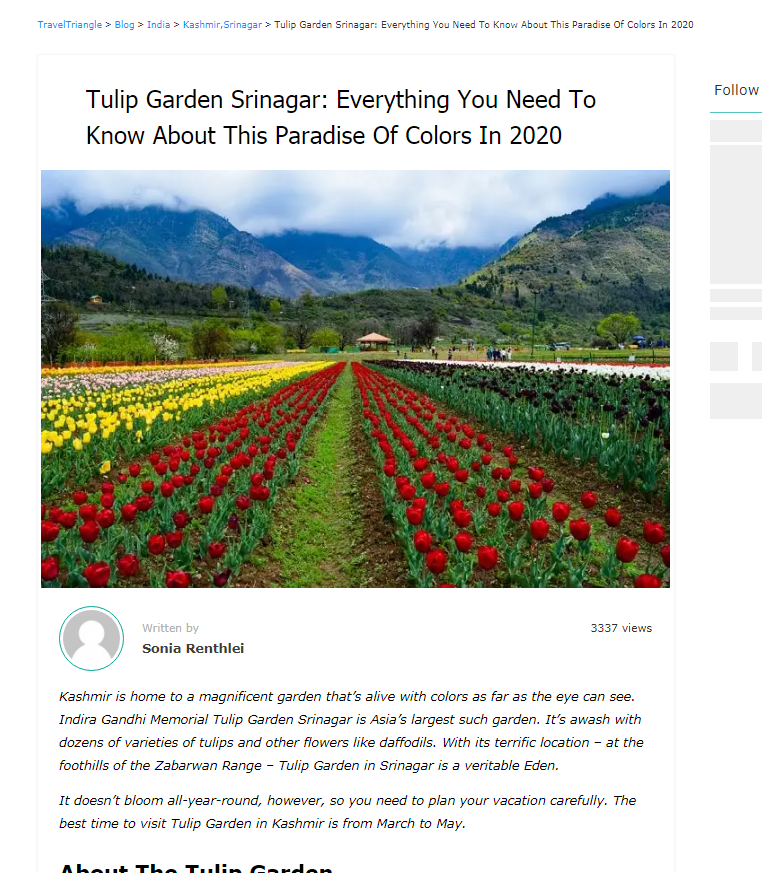 https://traveltriangle.com/blog/tulip-garden-srinagar/

Match #04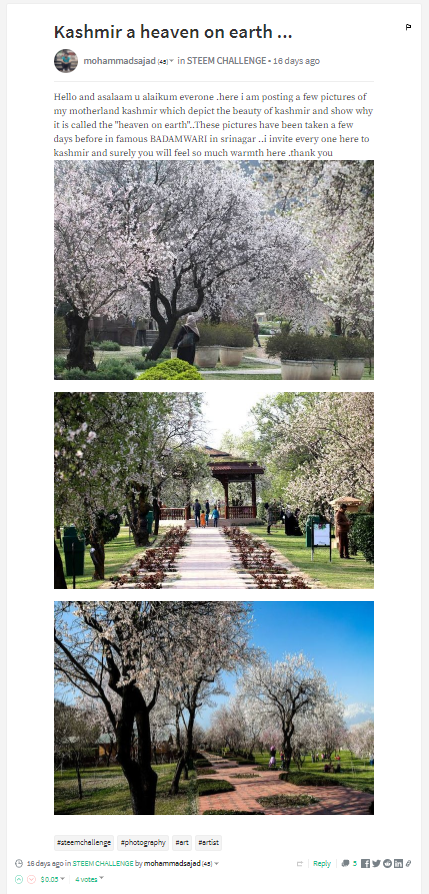 https://steemit.com/hive-104522/@mohammadsajad/2zdab-kashmir-a-heaven-on-earth
First photo is taken from at least 3 years ago post of RisingKashimir newspaper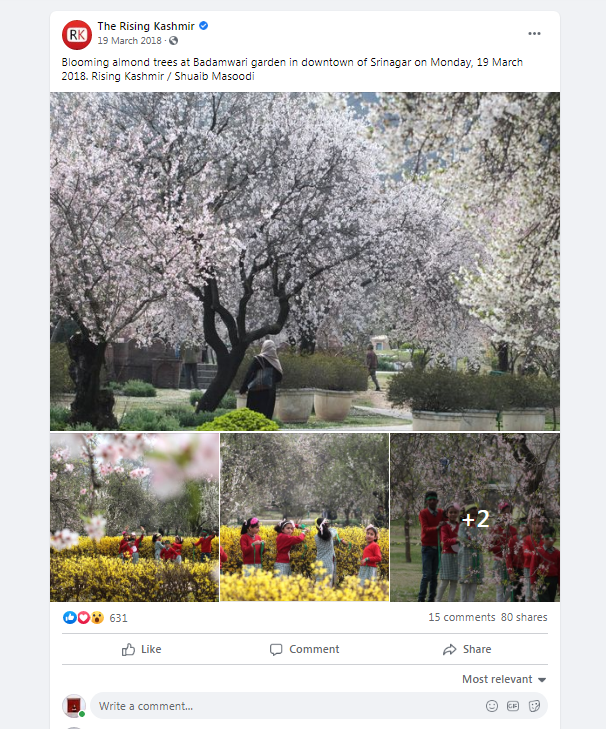 https://www.facebook.com/therisingkashmir/posts/blooming-almond-trees-at-badamwari-garden-in-downtown-of-srinagar-on-monday-19-m/1583469221700194/
Second is from Greater Kashimir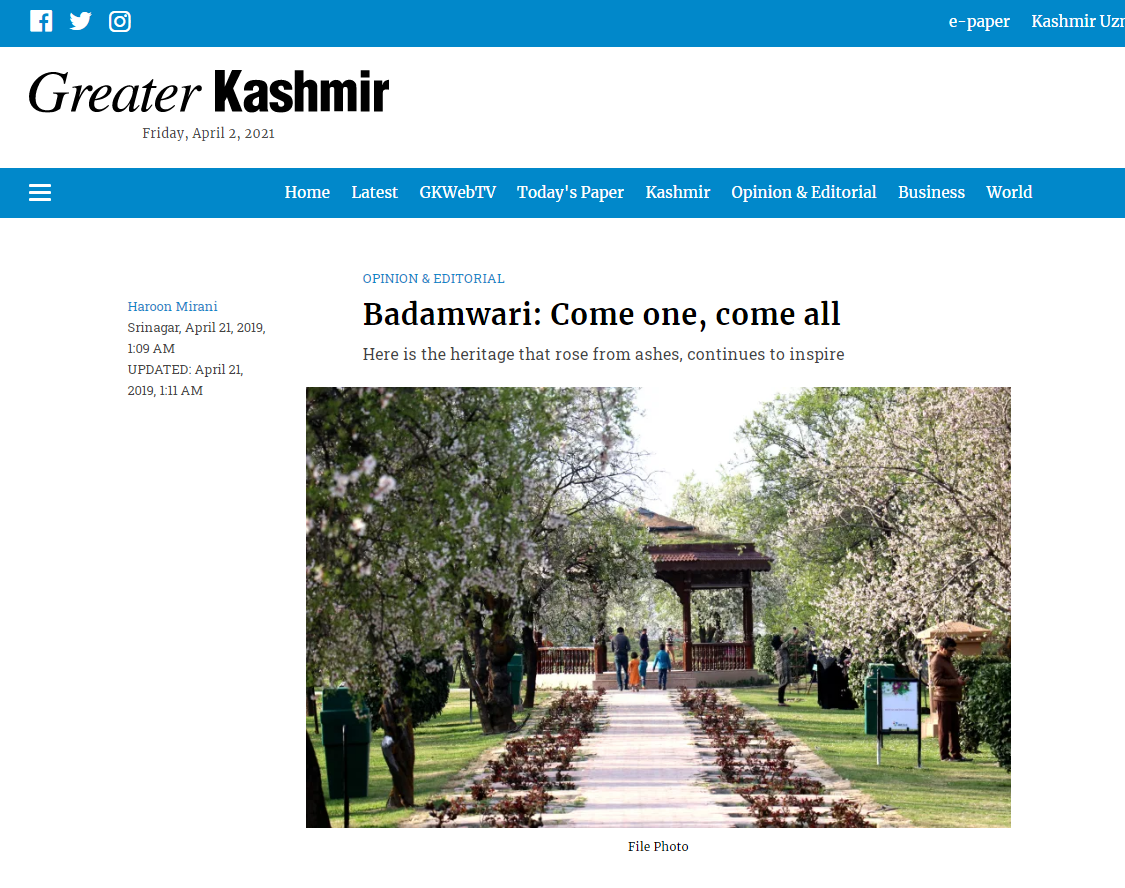 https://www.greaterkashmir.com/news/opinion/badamwari-come-one-come-all/
Third one from Official site of Department of tourism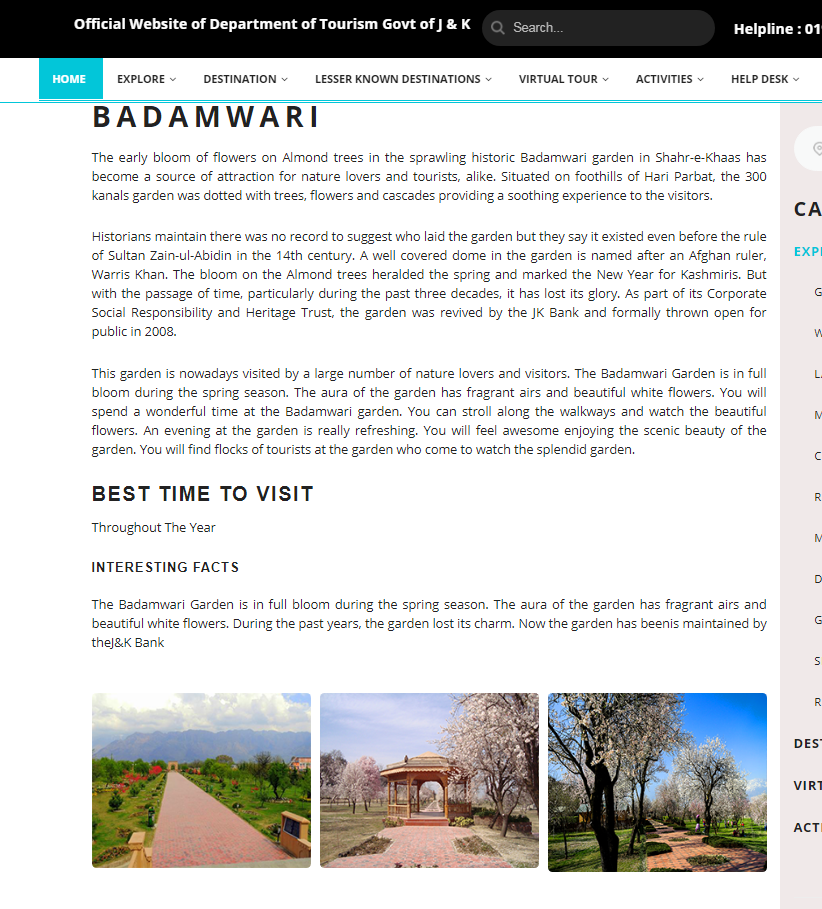 http://www.jktourism.jk.gov.in/List/Listdetails.aspx?52734E46697354352F5A43476C48576456594C585835362B6A502F304B565A4545344D6478623158424C593D
What a mess....

Just to mention that instagram profile indicated doesn't show any photographic skills https://www.instagram.com/iumjahan
And I will not go any deep to 2 years ago history of this user, which is at first sight full of plagiarized photography of very high quiality. 4 clear cases is more than enough...

At this point @steemcurator01 is very welcome to continue support with fighting such plagiarists and make steemit cleaner place for everybody