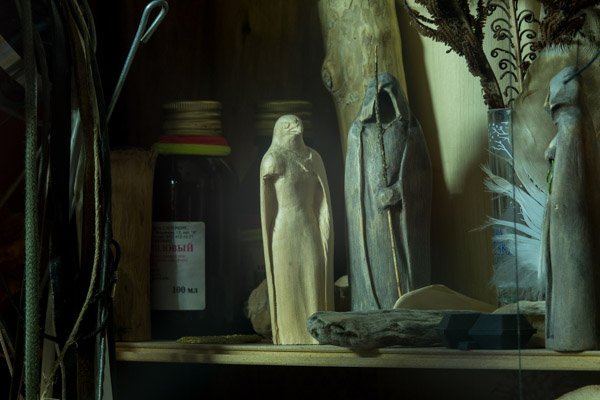 My workshop is gradually filling up with different crafts. If earlier these were my wooden figures, now plasticine heroes are actively added to them. For the plasticine figures, I set aside a separate shelf, but the space on it quickly ran out.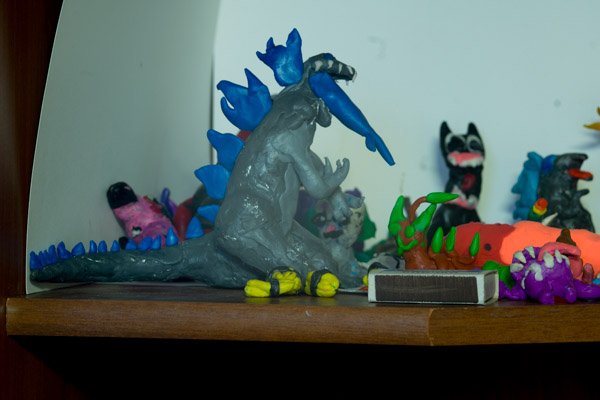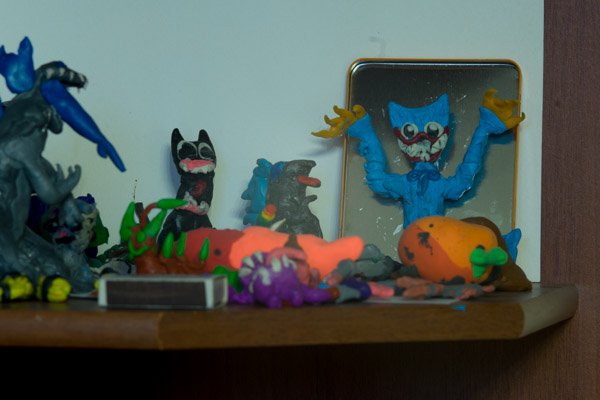 The granddaughter's fingers work very quickly and she can do modeling all day. I encourage her interest. The granddaughter has a very good sense of shape and volume. Sitting in the kitchen, I playfully asked her to make a little gnome for me. After 5 minutes, she brought me a gnome, a centimeter in size ... then I asked for another gnome with a beard, the result was the same.
I will not show you these gnomes now, a special scene is being prepared for them for photo shoots and I will present the final result here later.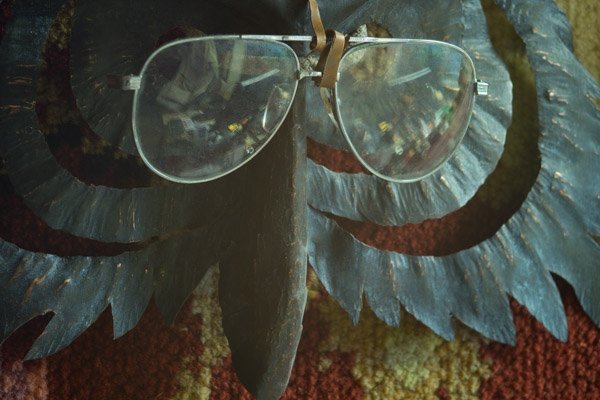 And today I decided not to go outside (it is raining and cold there) and tested my OKS 1-150-1 lens in the natural light of the room. There was only one problem ... I needed to move at least two meters away from the subject. With a small room, it can be difficult to do, and even if it works ... not the whole object is captured entirely.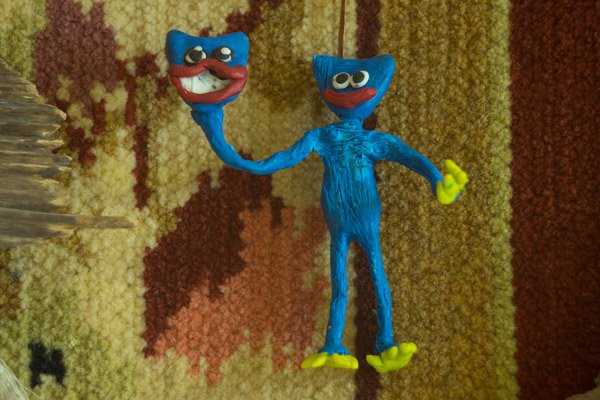 And in the family of Hagi Wagi new members arrived. There was no more room for him on the shelf. I just posted it on the wall.
I'm not sure if this works, apparently there are too many contributors, but nevertheless ...

| ▽ | ▽ |
| --- | --- |
| Camera | Sony A7М2 |
| Lens | Samyang 35 1,4 Helios-40-2 ОKS 1-22-1 |
| Location | Russia |
| Post-production | in LR |
Manual processing in Lightroom
Unless otherwise specified, text and photos are copyright
From Russia with Love




SUBSCRIBE Here to join WORLD OF XPILAR Community
The time has come to build our own steem power
Regards, @bambuka