Yes, the first snow has completely melted. It lasted one day and was washed away by the rain.
The second snow fell today. Since it will most likely melt too, I named it the second first. Maybe he won't like it, but it doesn't matter anymore.
The important thing is that he seduced me to take my butt off the chair and go out into the street. I naively thought that now it would be much brighter with the snow. So it is, but ... I left the house at the beginning of the third hour of the day, and after two hours I could safely say that I was walking at night. If not for the street lighting ...
Of course, I walked around with a camera and a couple of lenses. And now I will present my testimony.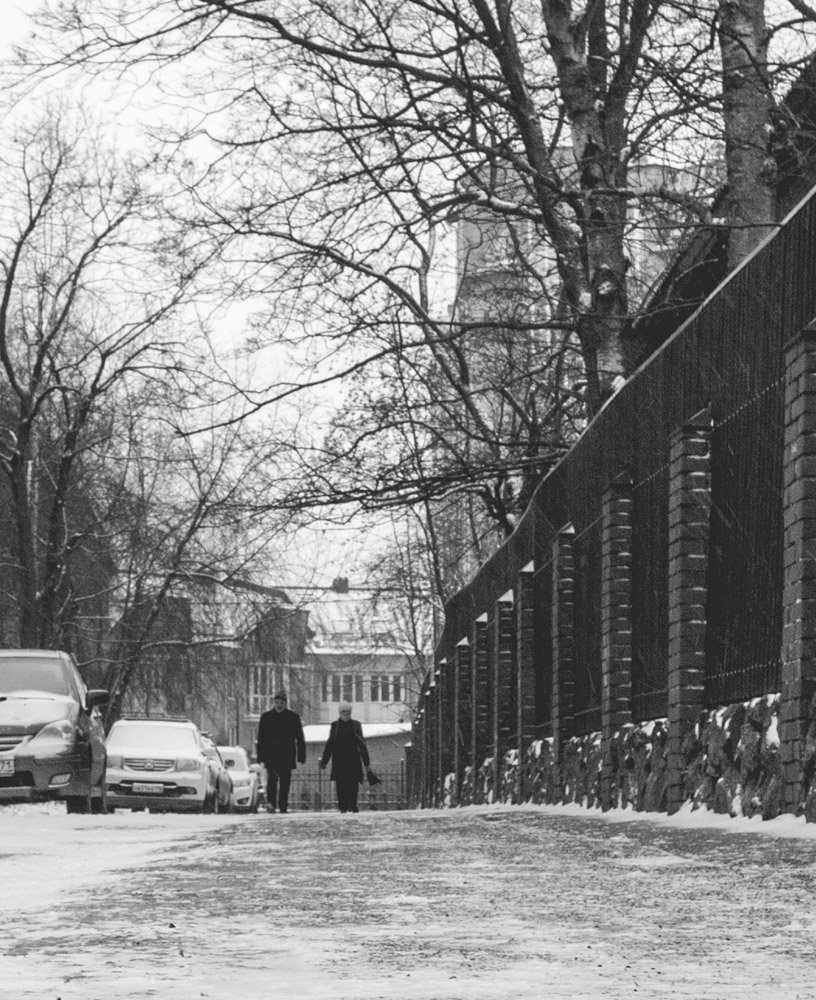 Да, первый снег совсем растаял. Он продержался один день и его смыло дождём.
Сегодня выпал второй снег. Поскольку скорее всего он тоже растает, я назвал его вторым первым. Может быть ему это не понравится, но это уже не важно.
Важно то, что он соблазнил меня оторвать свою пятую точку от кресла и выйти на улицу. Я наивно думал, что теперь со снегом будет гораздо светлее. Так оно и есть, но...я вышел из дому в начале третьего часа дня, а уже через два часа можно было смело говорить, что я гуляю ночью. Если бы не уличное освещение...
Конечно, я гулял с камерой и парочкой объективов. И сейчас я представлю свои свидетельские показания.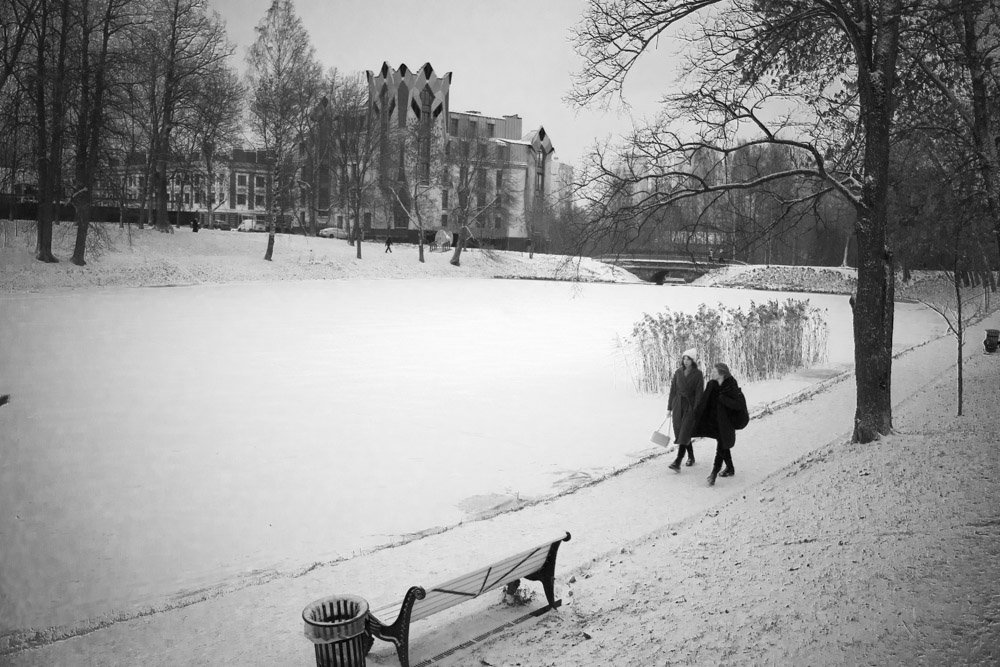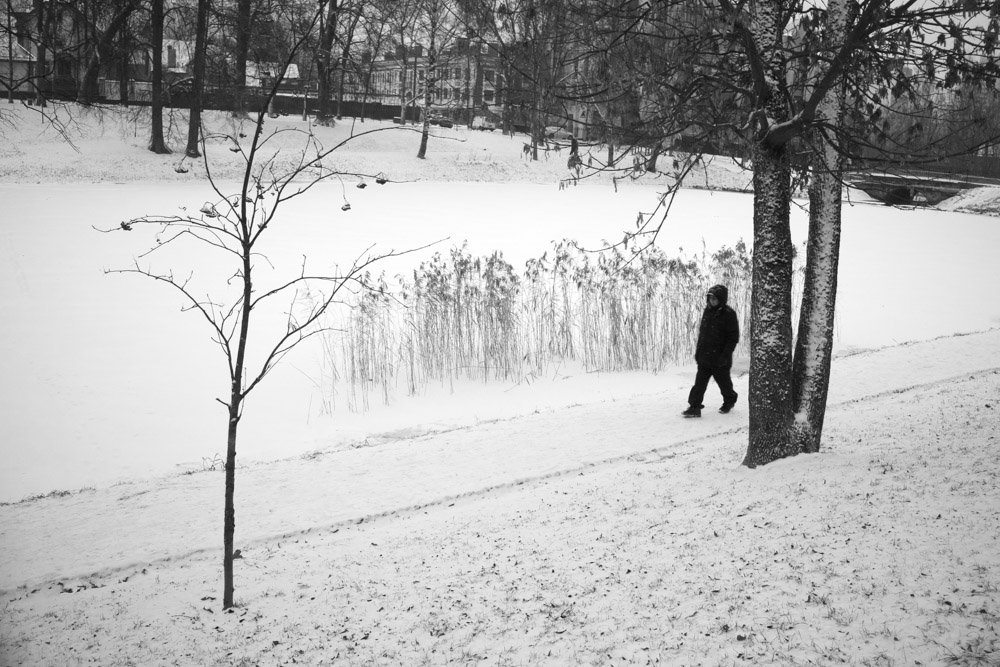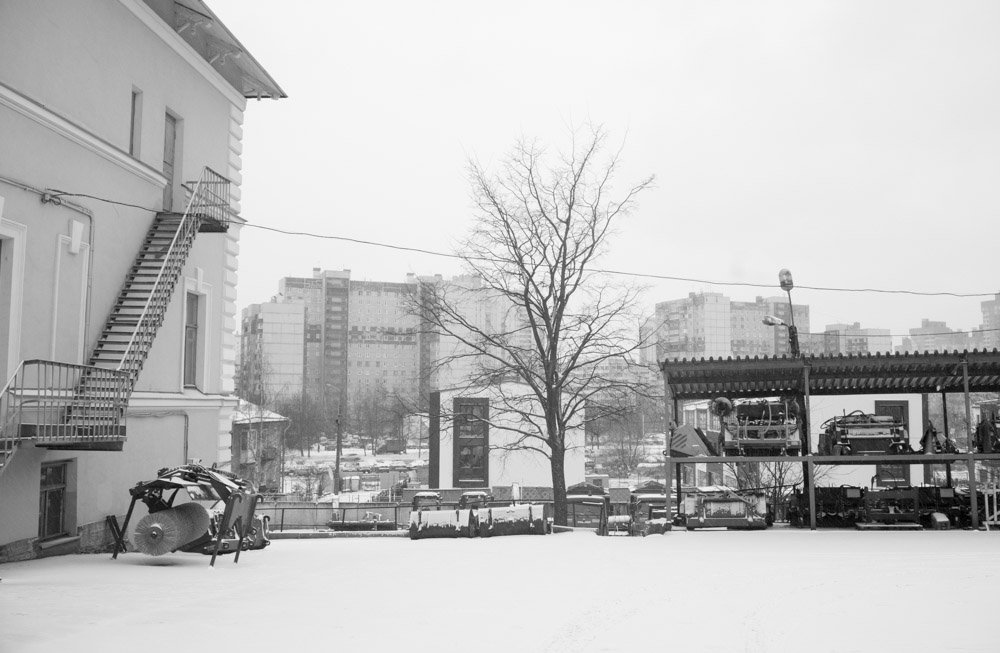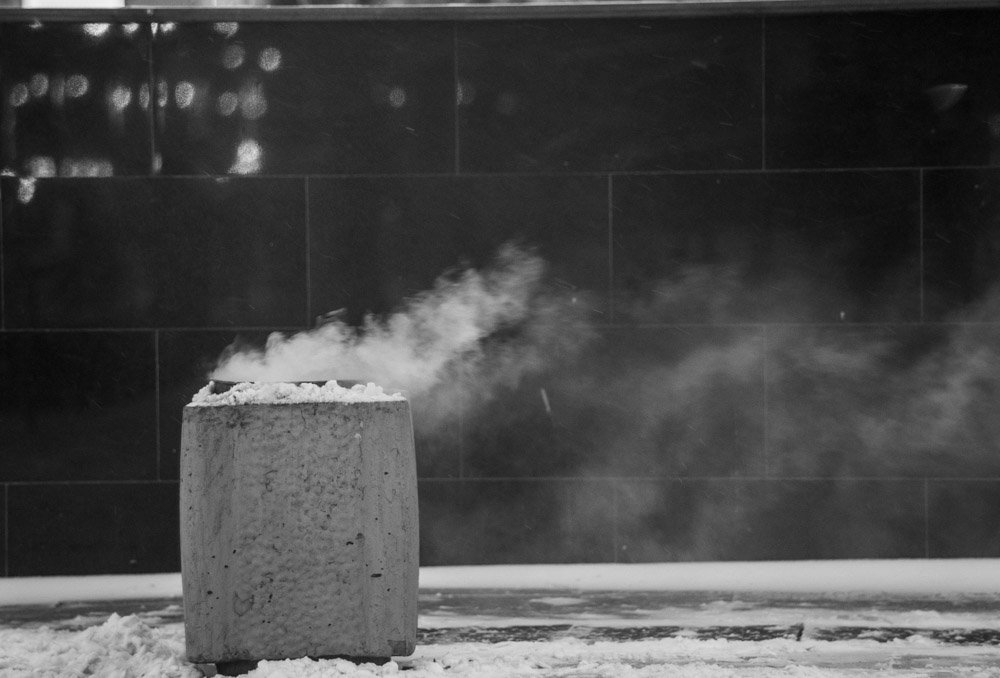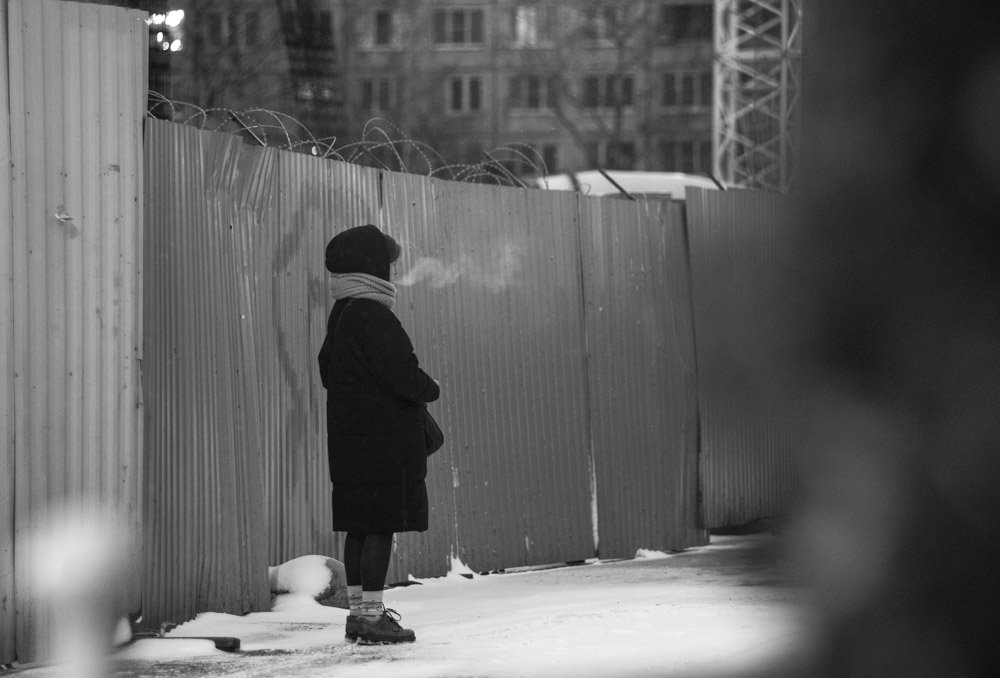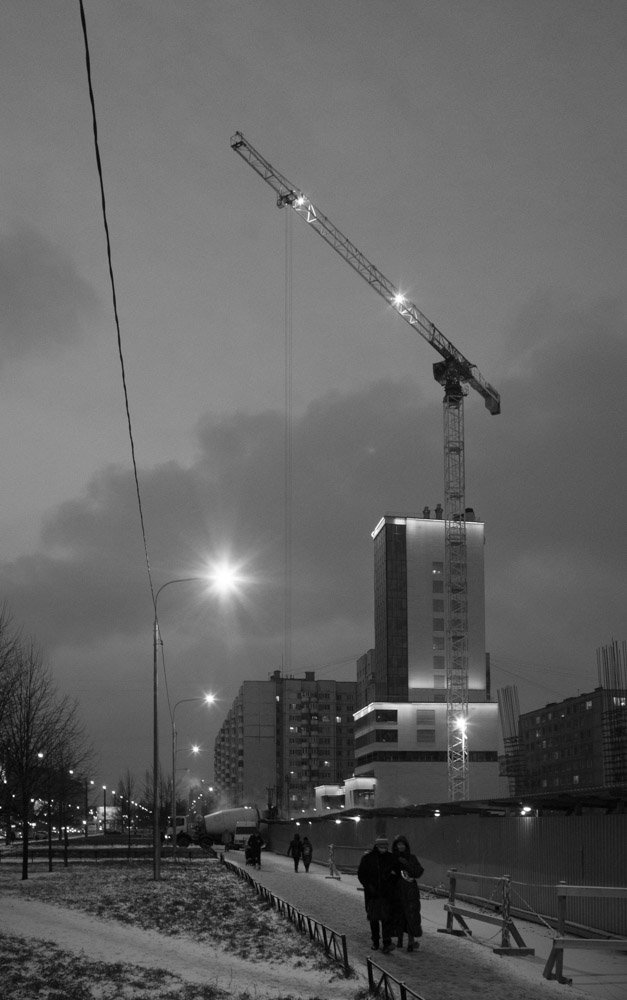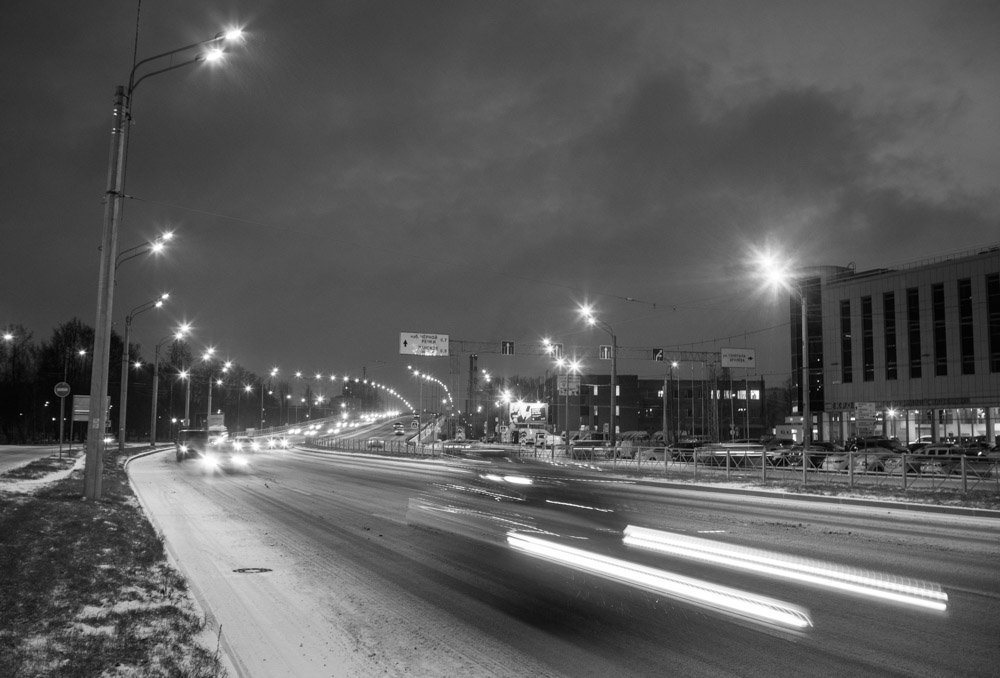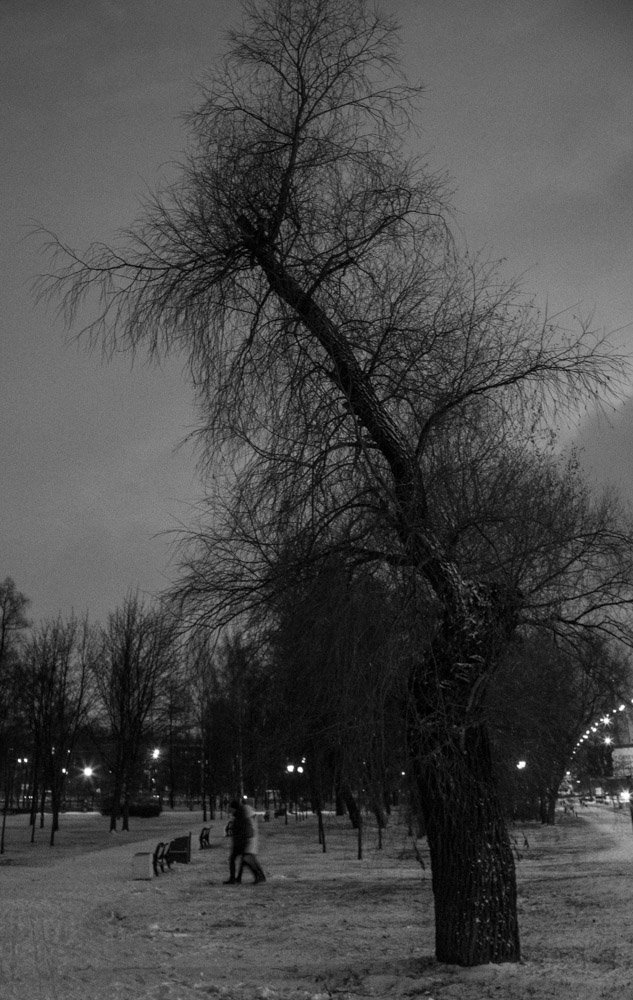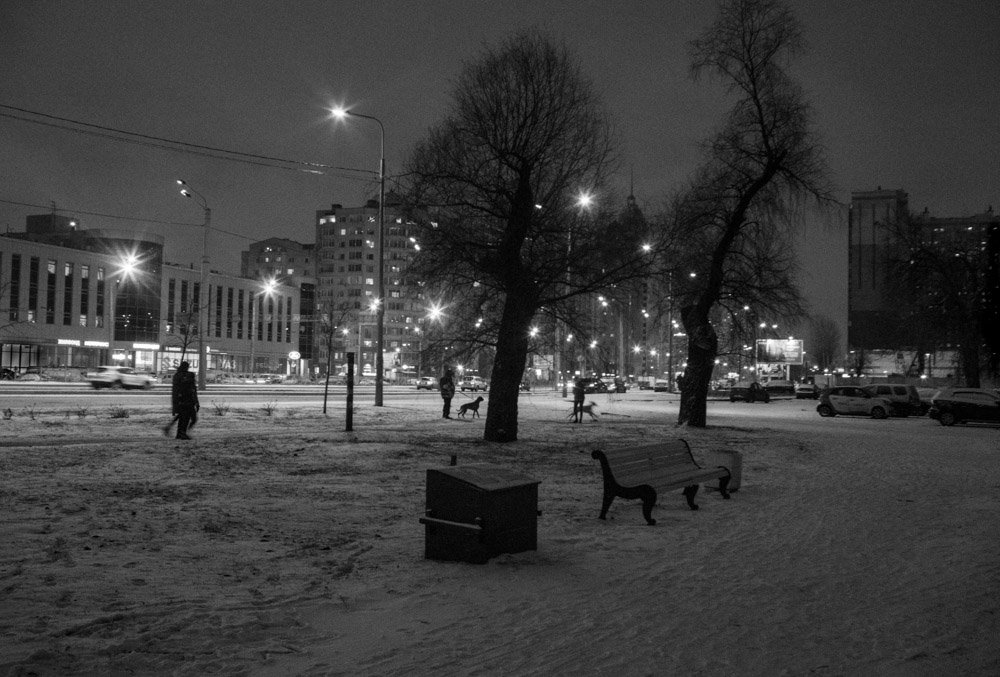 I didn't count on such darkness and therefore ended up without a tripod. It's a pity, next time I will definitely take it. These pictures could have been of a completely different quality.
But nevertheless, you can notice how gradually, but inevitably, the night covered me ...
Я не рассчитывал на такую темноту и поэтому оказался без треноги. Очень жаль, в следующий раз я её обязательно захвачу. Эти снимки могли бы быть совершенно другого качества.
Но тем не менее, вы можете заметить, как постепенно, но неотвратимо меня накрыла ночь...
| ▽ | ▽ |
| --- | --- |
| Camera | Sony A7М2 |
| Lens | OKS 1-150-1 ОKS 1-22-1 |
| Location | Russia |
| Post-production | in LR |
Manual processing in Lightroom
Unless otherwise specified, text and photos are copyright
From Russia with Love




SUBSCRIBE Here to join WORLD OF XPILAR Community
The time has come to build our own steem power
Regards, @bambuka