Today I decided to preach in my blog a new heading "Observation Diary". These will be photographic observations of the life around me. The transition from autumn to winter is interesting in itself. But observations will not only be of nature. Here you can see what is happening in Russia next to me.
These will not be daily observations. They will appear as something new and possibly interesting appears. If you want to know Russia first-hand, follow the news.
On this topic, I was suddenly prompted by a natural phenomenon. Today the first snow fell, which has not yet melted. Of course, it will melt, because today it was still raining after snow and this can continue until the New Year and beyond. Such weather is typical for St. Petersburg. On the one hand, it is a northern city, but it borders on the Gulf of Finland and the Baltic Sea as a whole. So, the weather can change several times a day.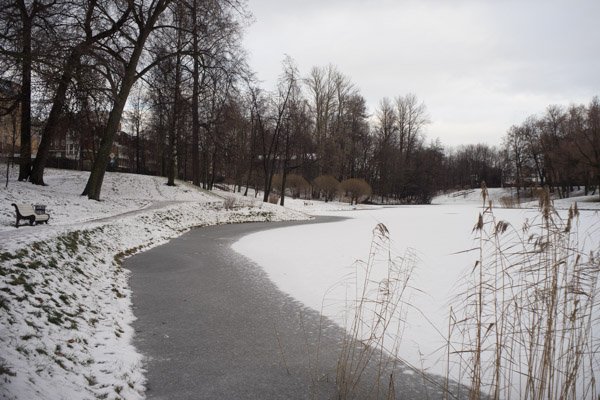 Сегодня я решил завести в своём блоге новую рубрику "Дневник наблюдений". Это будут фотонаблюдения за окружающей меня жизнью.Переход от осени к зиме сам по себе интересен. Но наблюдения будут не только за природой. Здесь вы сможете увидеть, что происходит в России рядом со мной.
Это не будут ежедневные наблюдения. Они будут появляться по мере появления чего-то нового и возможно интересного. Хотите узнать Россию из первых рук, следите за новостями.
На эту тему меня неожиданно натолкнуло природное явление. Сегодня выпал первый снег, который ещё не растаял. Конечно, он растает, потому что сегодня ещё шёл дождь после снега и это может продолжаться до Нового года и дальше. Такая погода характерна для Санкт-Петербурга. С одной стороны, это северный город, но он граничит с Финским заливом и Балтийским морем в целом. Так что, погода может меняться несколько раз в день.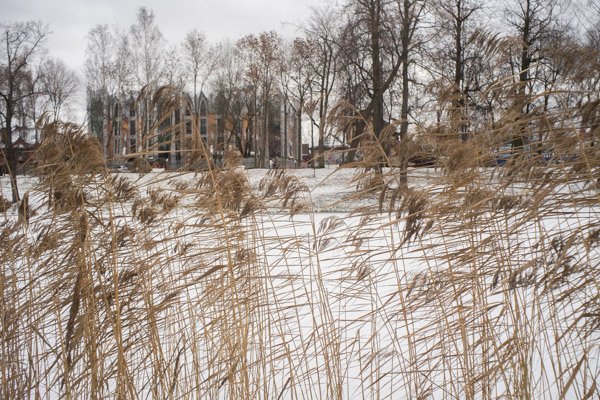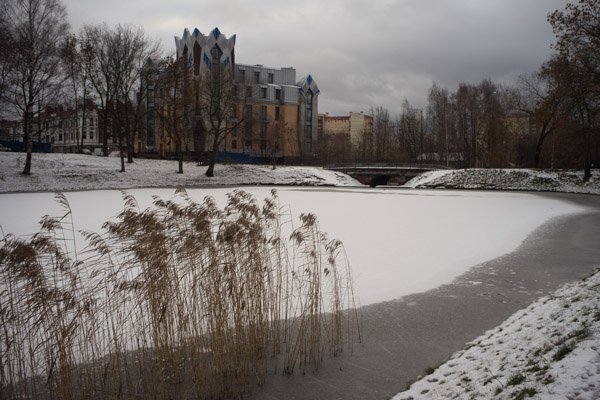 I went for a walk on the old Grafsky pond. To my surprise, he managed to get covered in ice. This is what it means to sit at home for a few days. The ice is still very thin. I tried to step on it, but it immediately began to crack under my foot. It was early, there was no severe frost yet. But the reed looks beautiful. He had not yet had time to fray in the wind.
Я пошёл прогуляться на старый Графский пруд. К моему удивлению, он успел покрыться льдом. Вот что значит несколько дней просидеть дома. Лёд ещё очень тонкий. Я пробовал на него наступить, но он тут же начал трещать под моей ногой. Рано, ещё не было сильных морозов. Зато тростник выглядит красиво. Он ещё не успел обтрепаться на ветру.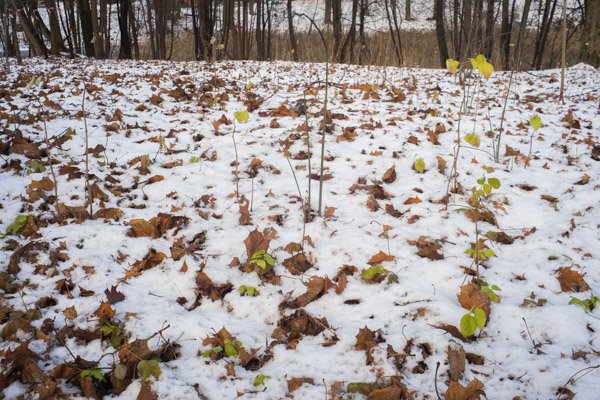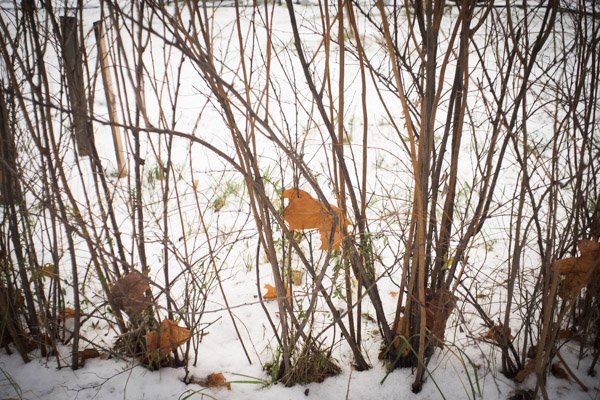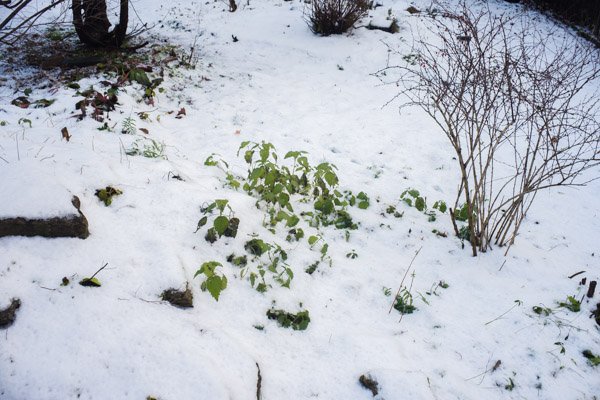 There was still little snow. Leaves and even green nettle bushes are visible. What was she hoping for ...
Снега было ещё мало. Видны листья и даже зелёные кустики крапивы. На что она надеялась...

| ▽ | ▽ |
| --- | --- |
| Camera | Sony A7М2 |
| Lens | ОKS 1-22-1 |
| Location | Russia |
| Post-production | in LR |
Manual processing in Lightroom
Unless otherwise specified, text and photos are copyright
From Russia with Love




SUBSCRIBE Here to join WORLD OF XPILAR Community
The time has come to build our own steem power
Regards, @bambuka