A real winter has come to us with dry weather and fresh snow. For three days a blizzard has been blowing and now everything has become brighter and more elegant. Even at night it is not so dark now. Against a light background of snow, it is quite clearly visible even without special lighting.
I missed the snow and went into the forest at the first opportunity. I didn't have a special task to shoot a particular topic. I shot everything and enjoyed the process itself. The white background has changed a lot in the perception of photographs. I want something pure and gentle.
But winter is not always gentle. And I brought this mood into the last photos ... just a little.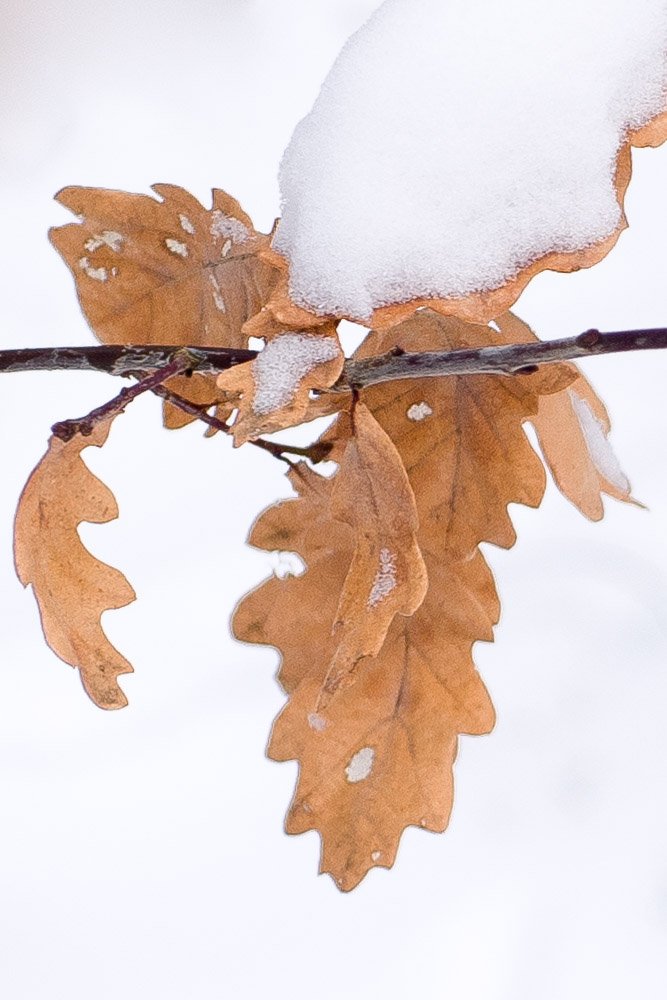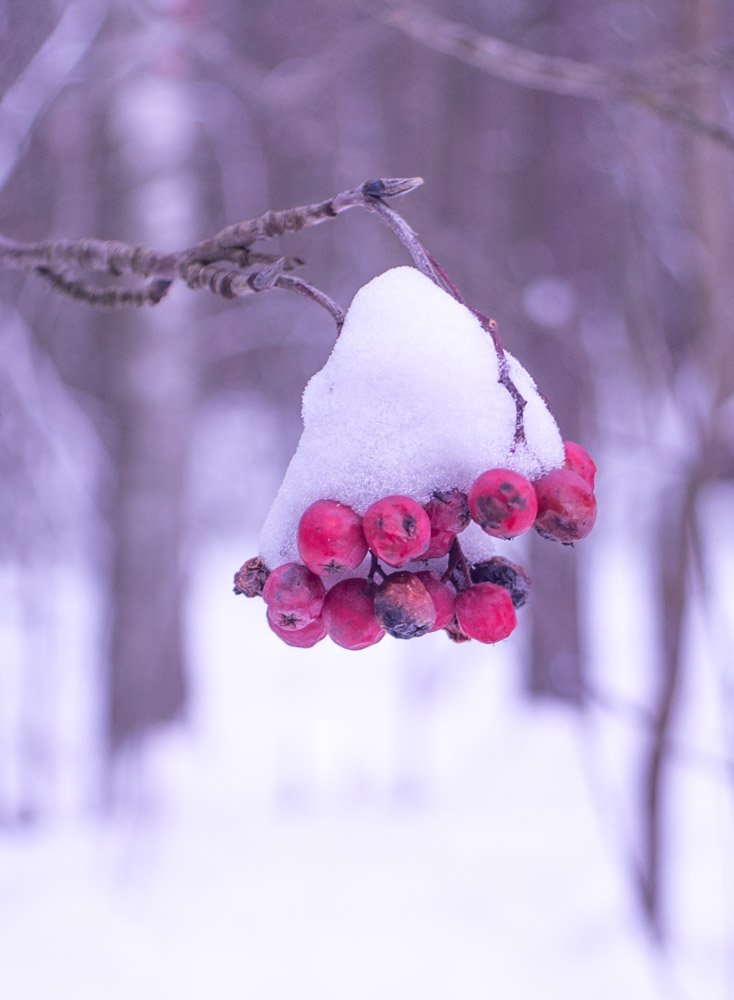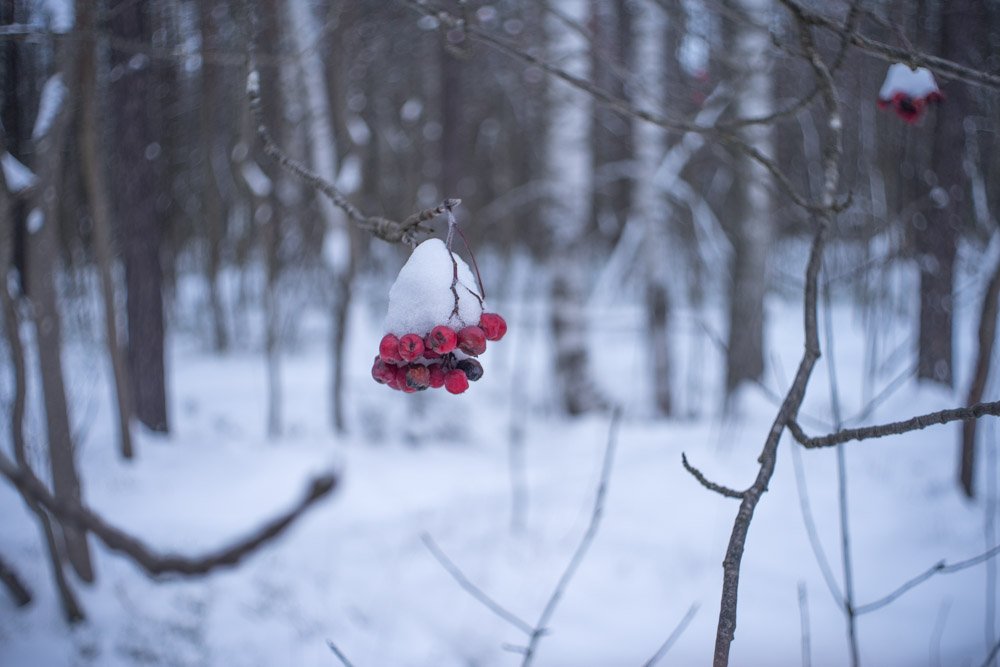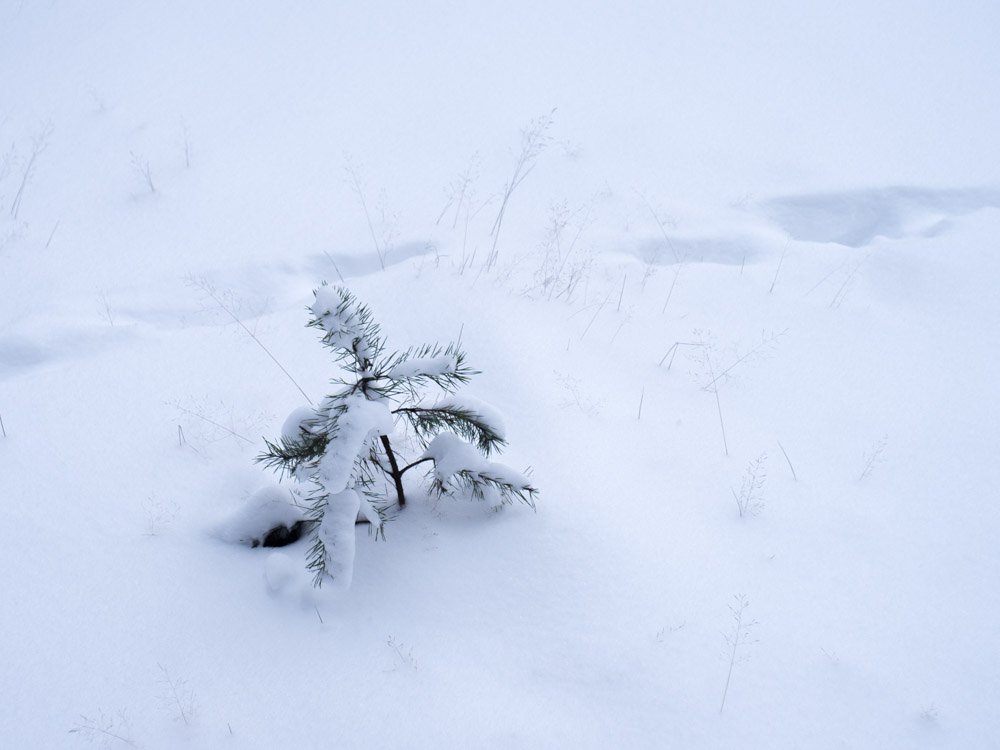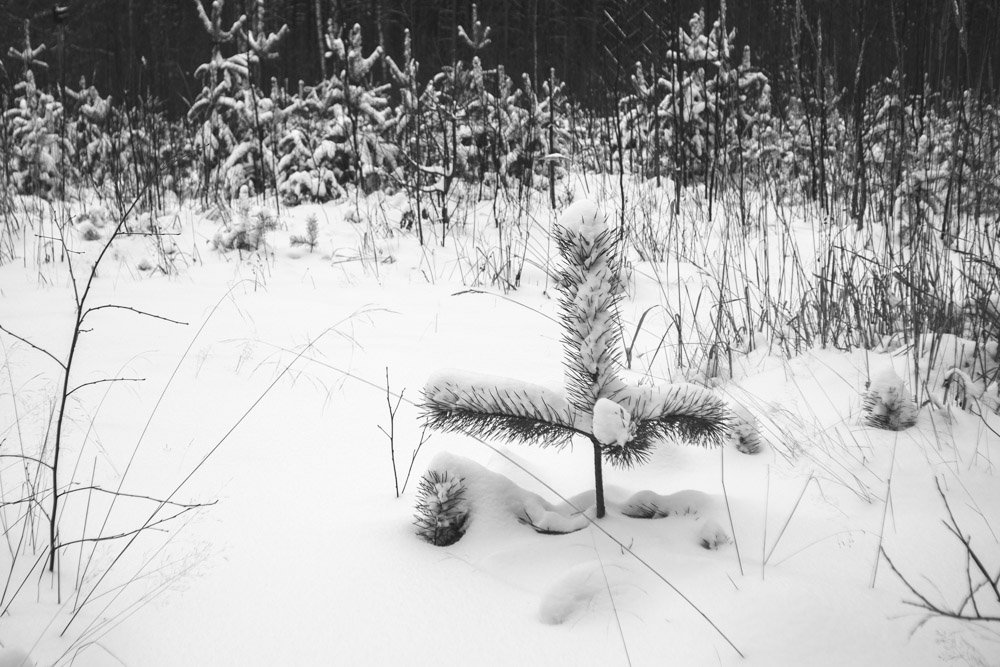 К нам пришла настоящая зима с сухой погодой и свежим снегом. Три дня мела метель и теперь всё стало светлее и наряднее. Даже ночью теперь не так темно. На светлом фоне снега достаточно хорошо видно даже без специального освещения.
Я соскучился по снегу и при первой возможности отправился в лес. У меня не было специальной задачи снять именно какую-то тему. Я снимал всё подряд и наслаждался самим процессом. Белый фон изменил многое в восприятии фотографий. Хочется чего-то чистого и нежного.
Но зима не всегда бывает ласковой. И это настроение я принёс в последние фотографии...совсем чуть-чуть.
I still hope ...

| ▽ | ▽ |
| --- | --- |
| Camera | Sony A7М2 |
| Lens | ОKS 1-22-1 |
| Location | Russia |
| Post-production | in LR |
Manual processing in Lightroom
Unless otherwise specified, text and photos are copyright
From Russia with Love




SUBSCRIBE Here to join WORLD OF XPILAR Community
The time has come to build our own steem power
Regards, @bambuka