Hello!!
---
Hola comunidad steemit, nuevamente quise crear algo relacionado al espacio, creando un planeta y utilizándolo en un paisaje que haga volar la imaginación.
Nuevamente creamos todas las texturas de este paisaje de forma procedimental.
Hello steemit community, again I wanted to create something related to space, create a planet and use it in a landscape that makes the imagination fly.
Again we create all the textures of this landscape in a procedural way.
---



Aquí les muestro cómo fue este proceso.
Here I show you how this process was.
Lo primero, como siempre, el "mundo", que sería el fondo para nuestro paisaje:
The first, as always, the "world", which would be the background of our landscape:
---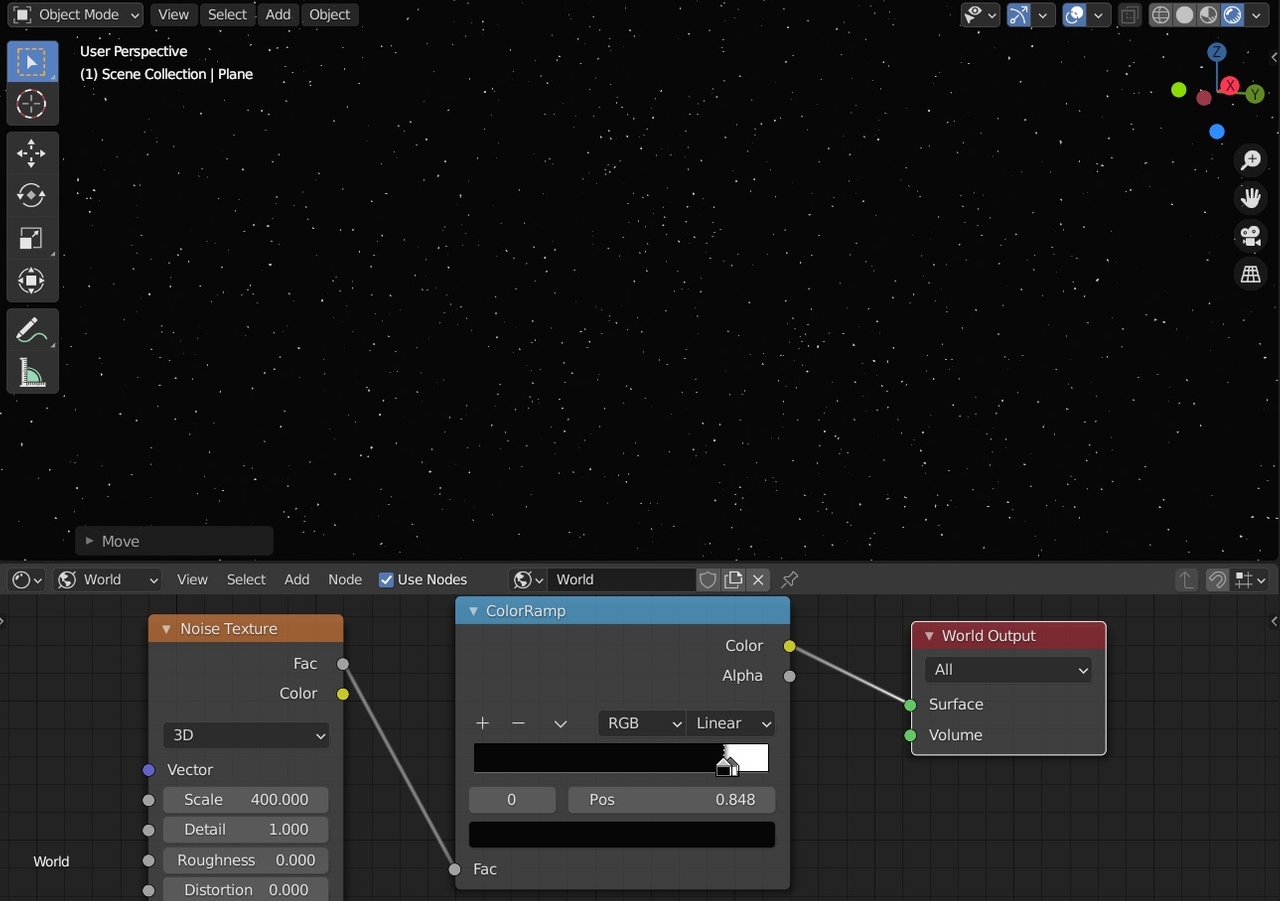 ---
Luego insertamos una icosfera (que se encuentra en las figuras básicas del programa), la cual utilizaremos para crear una gran roca.
Then we insert an icosphere (found in the basic figures of the program), which we will use to create a large rock.
---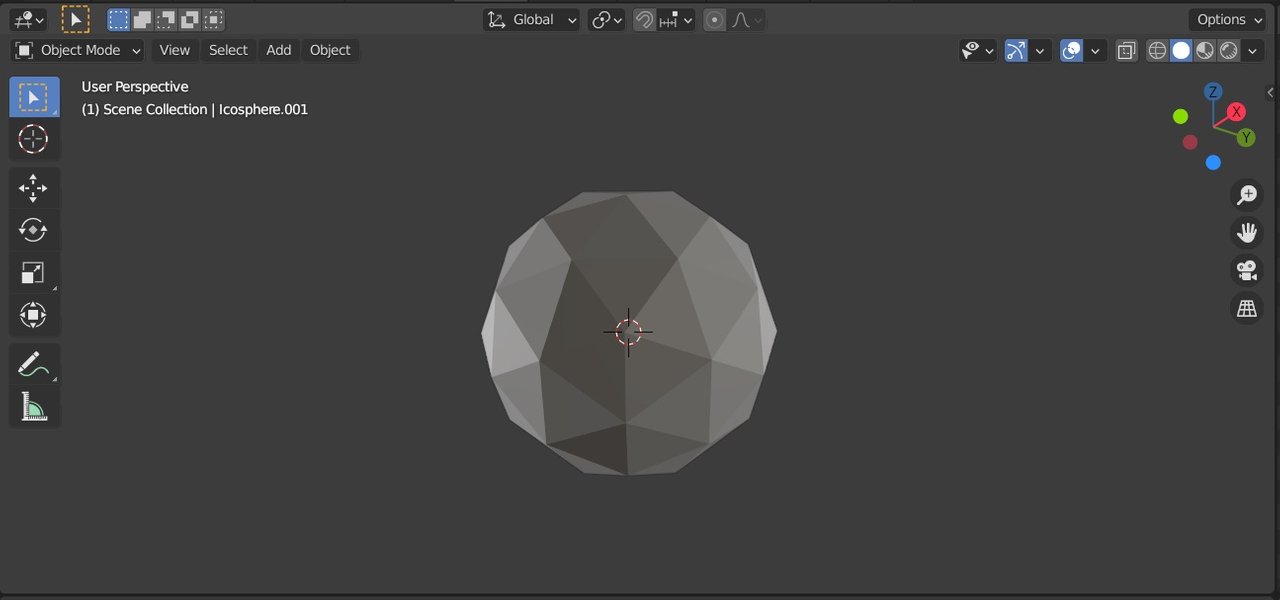 Con la herramienta "sculpt" le damos una forma menos uniforme.
With the "sculpt" tool we give it a less uniform shape.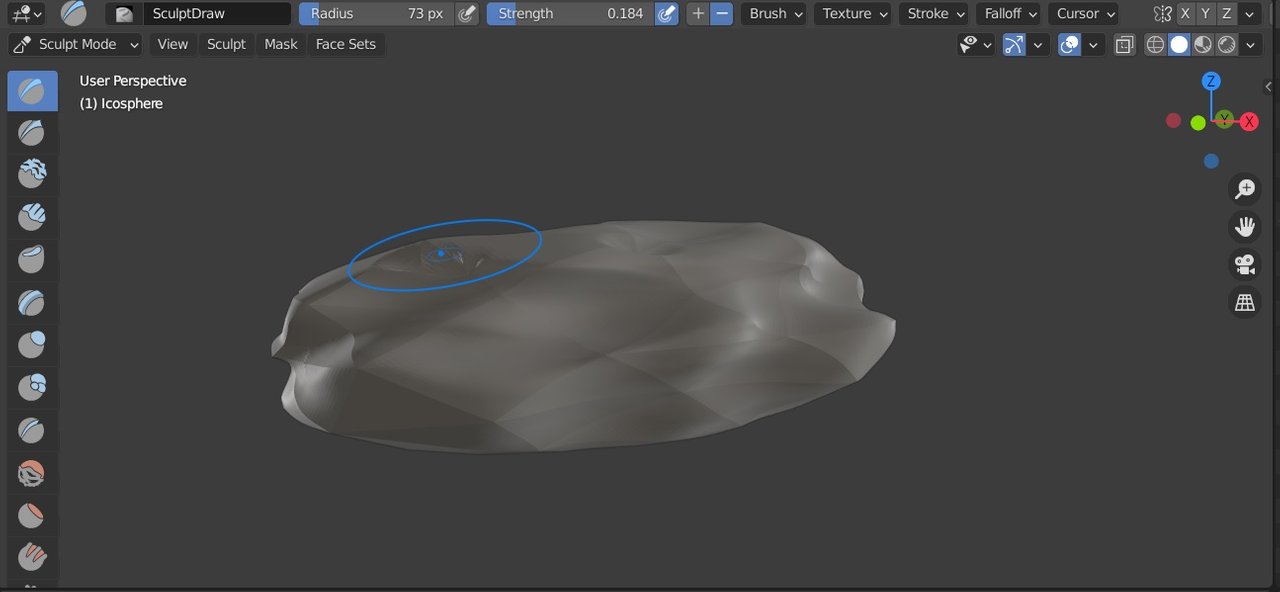 ---


Ahora modificando con los nodos nos queda algo parecido a lo que buscamos.
Now modifying with the nodes we have something similar to what we are looking for.
---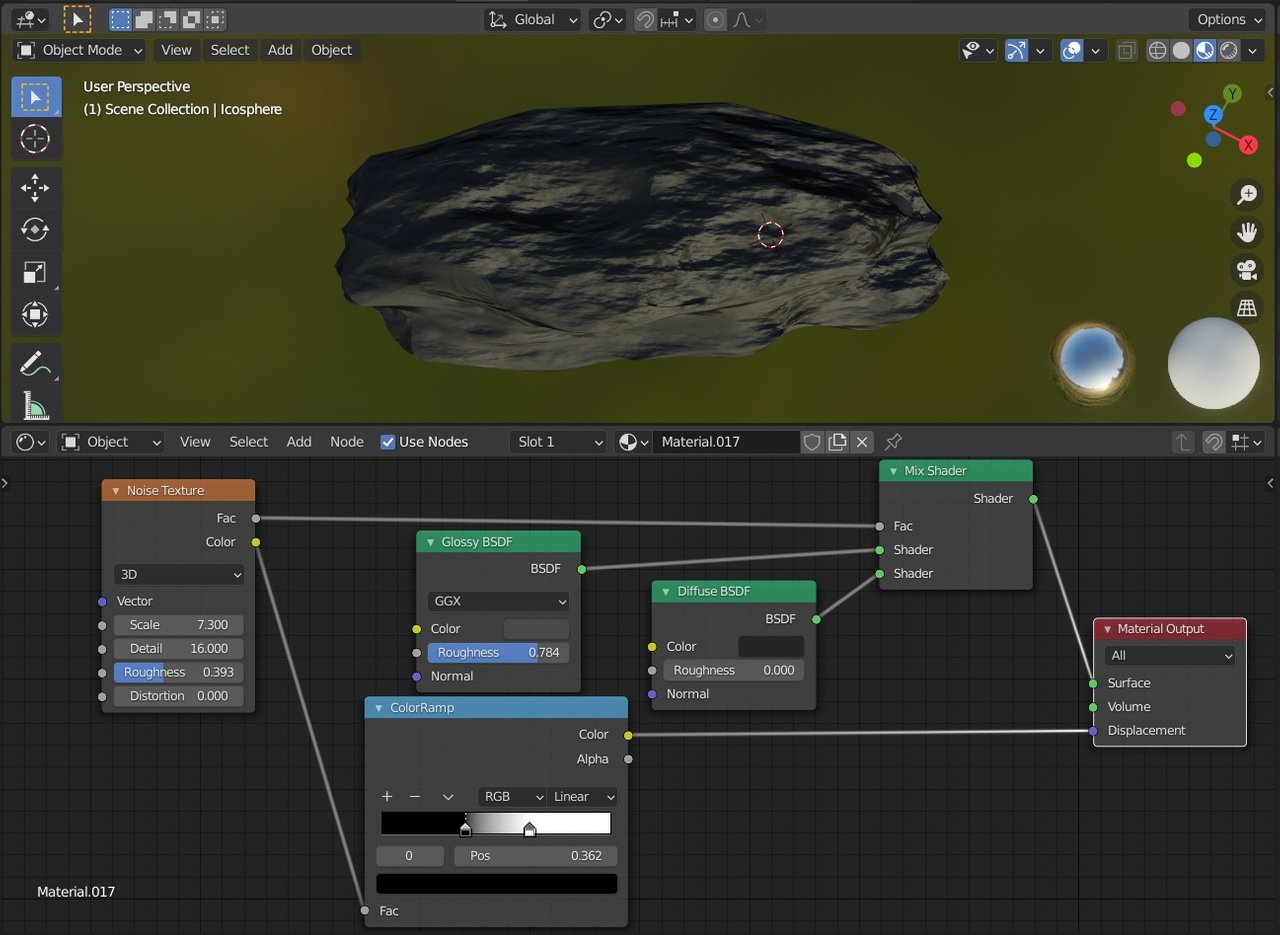 Con figuras básicas generamos el telescopio de la escena.
With basic figures we generate the telescope of the scene.

Lo coloreamos.
We color it.

---
La tienda de campaña la realizamos a partir de un cubo, el cual cortamos y deformamos hasta conseguir la apariencia que deseábamos.
We make the tent from a cube, which we cut and deform until we get the appearance we wanted.
---

Aplicamos color por medio de estos nodos.
We apply color through these nodes.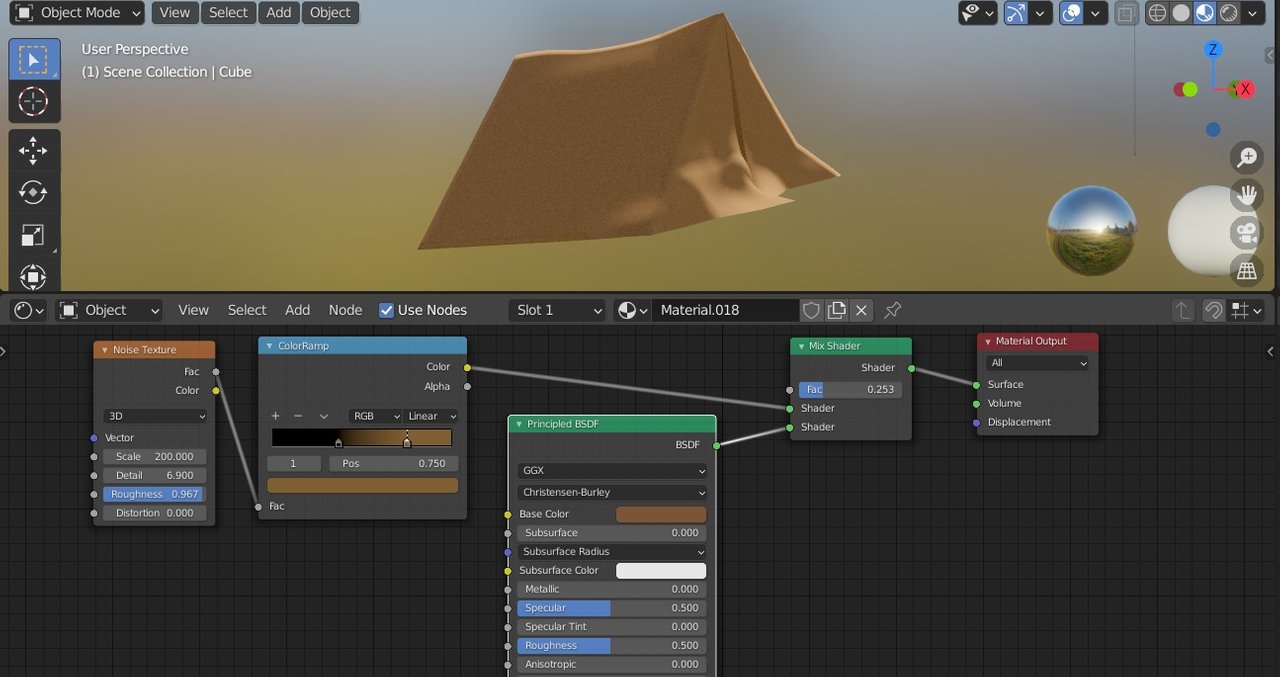 ---
El planeta!
The planet!
Ahora veremos la parte en la que mas tiempo fue invertido, un planeta realizado procedimentalmente.
Now we will see the part in which more time was invested , a planet made procedurally.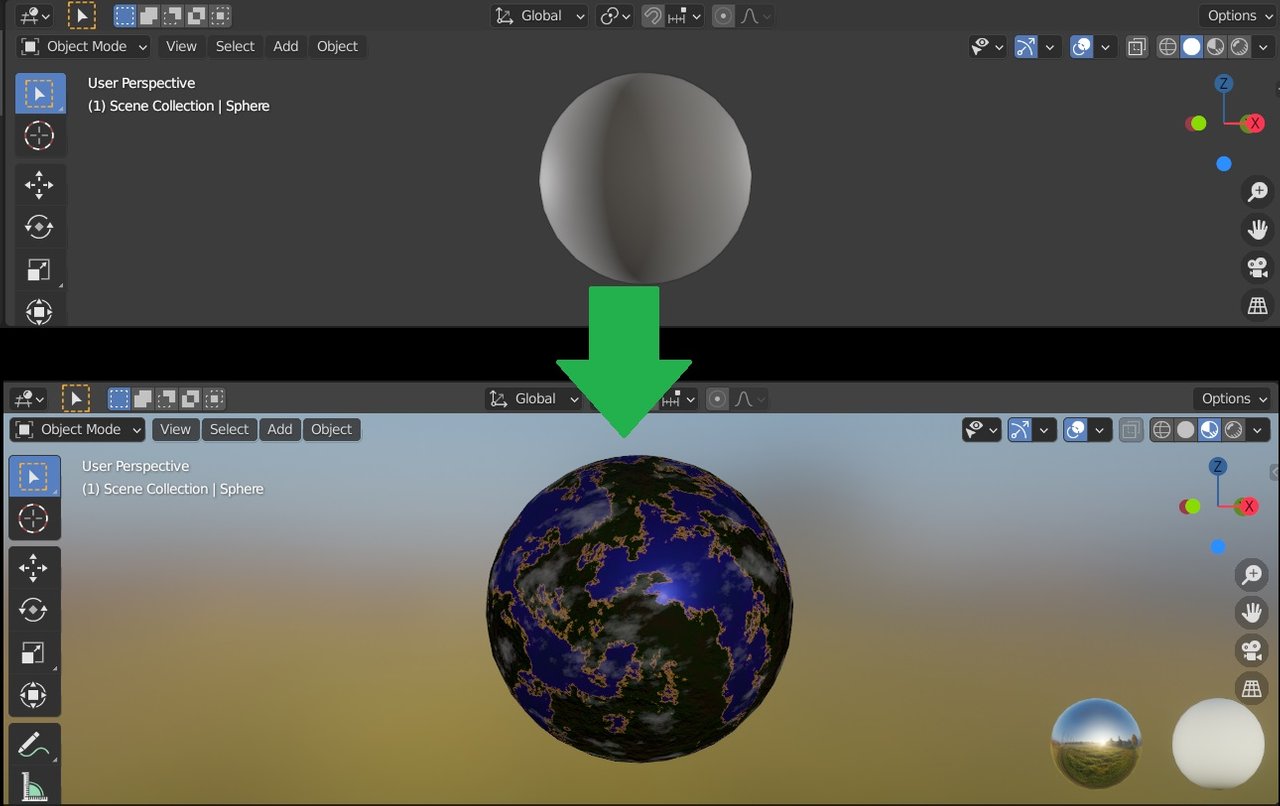 Se utilizaron mas nodos que para las otras texturas ya que tenemos mas mezcla de colores que en las otras figuras.
More nodes were used than for the other textures since we have more color mixing than in the other figures.

---
La composición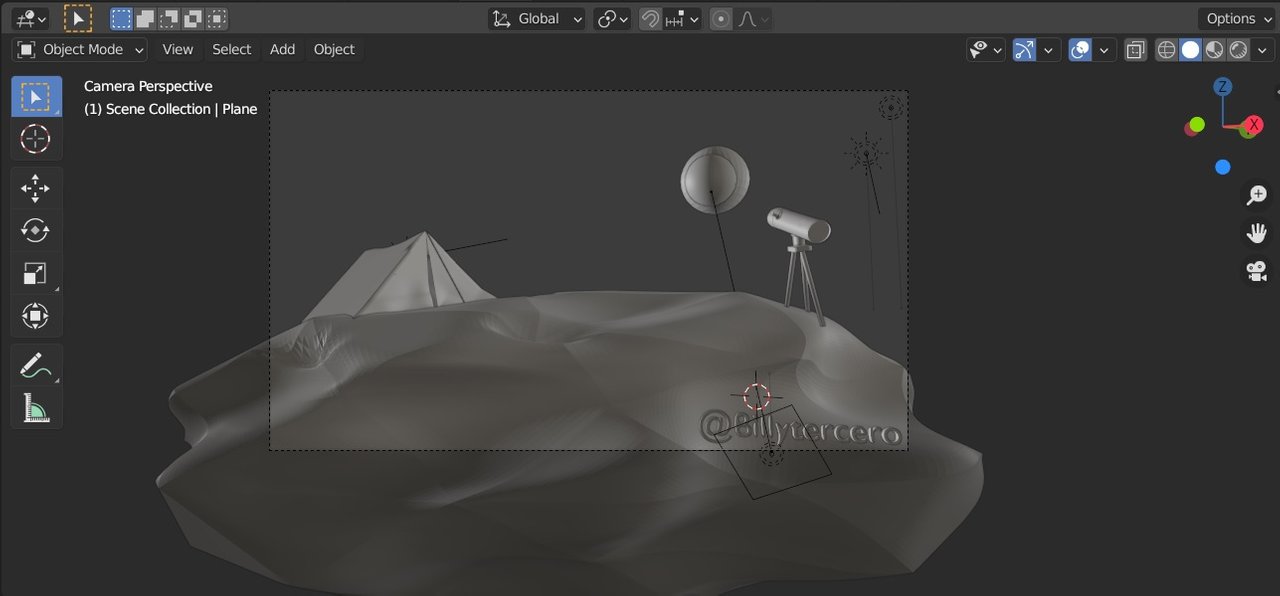 Ya con todos los elementos listos es cosa de modificar colores y formas, además de decidir el ángulo de cámara y la luz de nuestra escena.
With all the elements ready, it is a matter of modifying colors and shapes, in addition to deciding the camera angle and the light of our scene.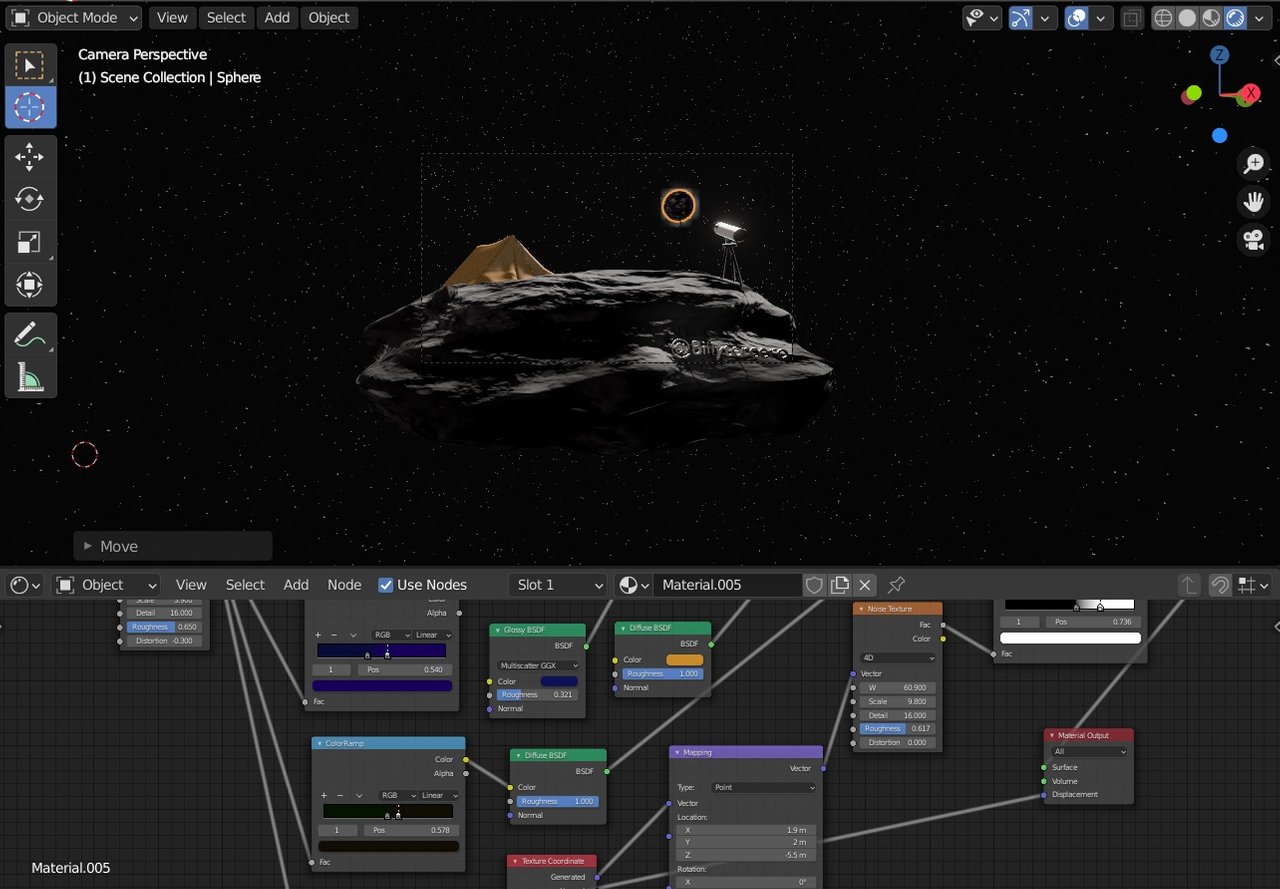 ---

Y así terminamos con este paisaje imposible y fuera de este planeta.
And so we end up with this impossible landscape and off this planet.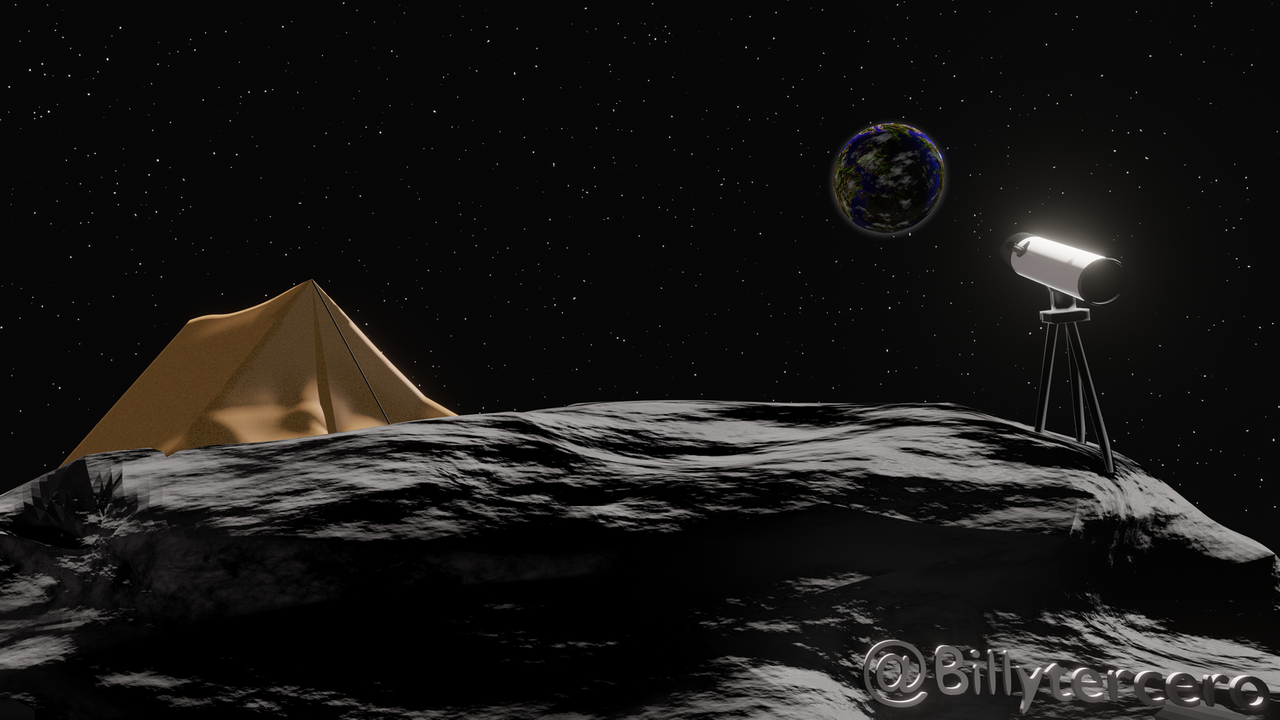 Espero que les haya gustado, espero sus votos y comentarios.
I hope you liked it, I await your upvote and comments.
---
Para compartir tus art-works, (dibujos, pinturas, fotografías) búscanos en
---
To share your art-works, (drawings, paintings, photographs) find us at
discord Artistic Colors