Close encounter // Encuentro cercano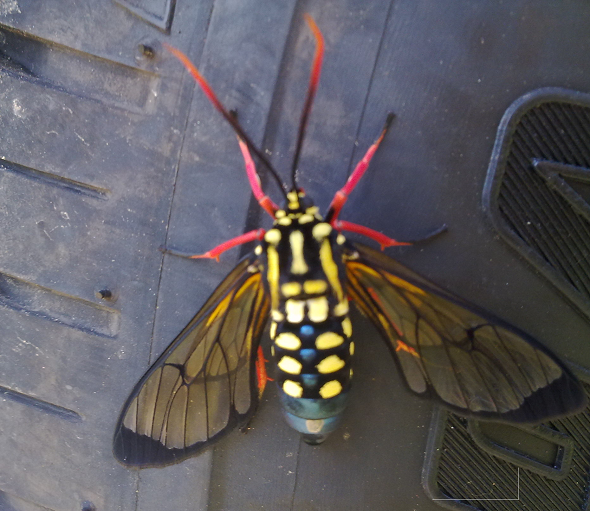 Taken with my camera // Tomada con mi cámara
Insect found in the garage of my house, as this kingdom is the largest in the world, one does not know what to expect, I do not dare to touch it, do not know its name, if it is dangerous, or is the cause of some disease, due to its colors It is telling you to stay away and I did, paying attention to nature is always better.
Insecto encontrado en el garaje de mi casa, como este reino es el más extenso del mundo, uno no sabe que esperar, no me atreve ni a tocarlo, desconoce su nombre, si es peligroso, o es causante de alguna enfermedad, por sus colores te está diciendo que te alejes y eso hice, hacerle caso a la naturaleza siempre es mejor.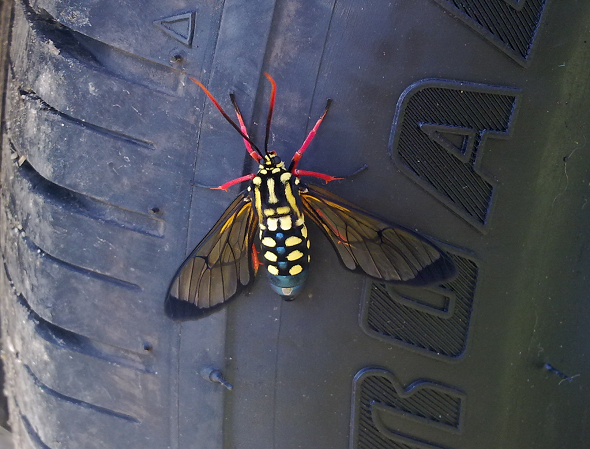 Taken with my camera // Tomada con mi cámara
I have a nice day and don't forget to promote your publications on other networks and tell your community member what we are doing on this great platform.
Que tengo un bonito día y no olviden promocionen sus publicaciones en otras redes y cuentele a mienbro de tu comunidad que estamos haciendo en esta gran plataforma. p>