Today I got up early as I usually do, but I stayed inside my enclosure for a bit more, to attend to some telephone inquiries while the water was heating up and then to be able to shower ... that's right, I don't like to bathe with cold water during the first hours in the morning 😬🙈 ... after some time, I opened the front door and just in time I noticed a small bee in the door frame, for me it was like an exquisite visit and the first of this day. My first impression was of total surprise, I appreciated this little insect and in what I saw that it did not go away; I ran quickly to find my photographic device that I had left inside ... very rarely I do not carry my device with me😋.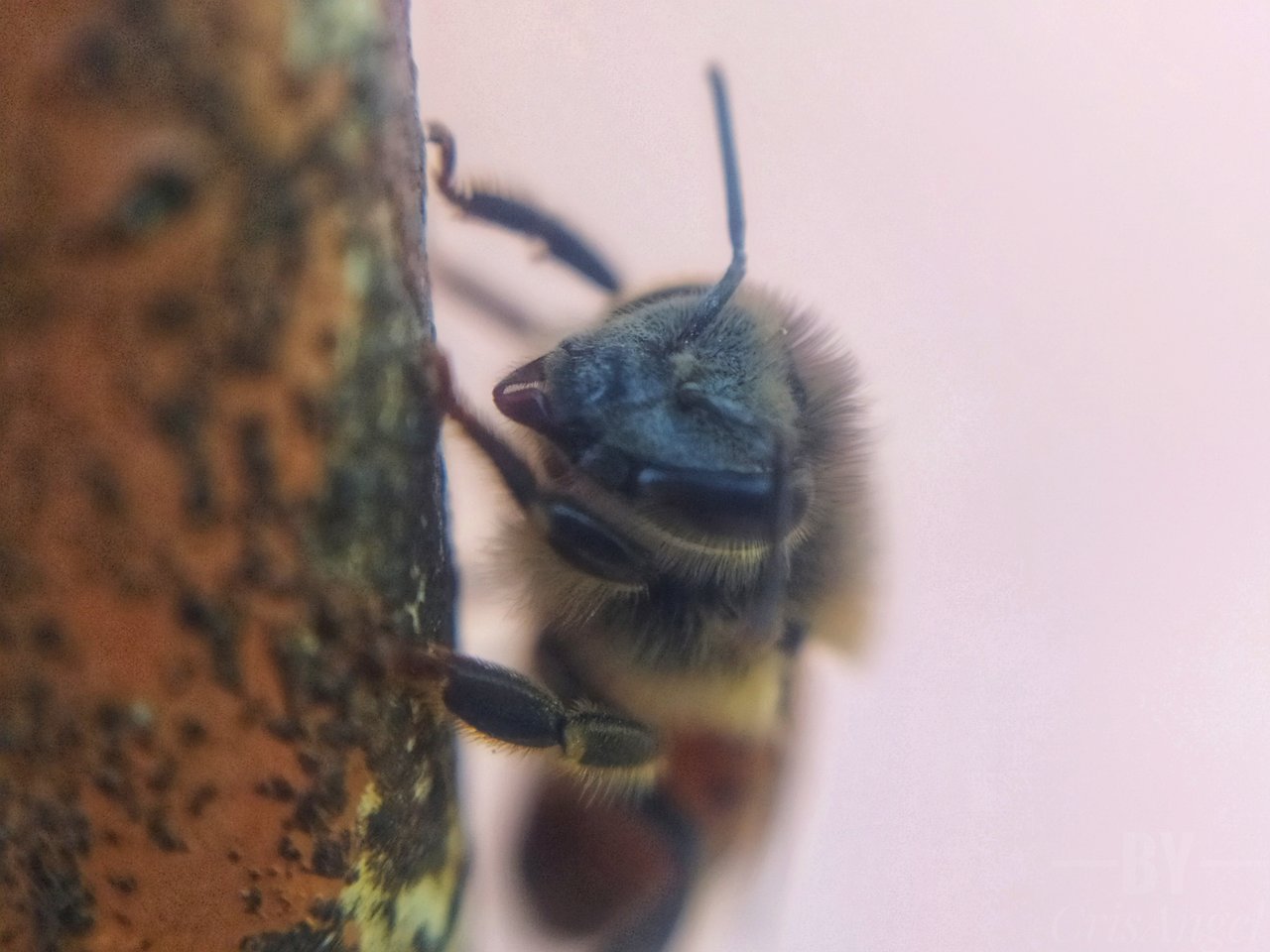 Xiaomi RedMi Note 8 ¬ 4.74mm ¬ f/1.79 ¬ 1/241 ¬ ISO 125
When I was going to get my photographic device, my mind was only thinking that the bee should not go and let me take some pictures of it. As soon as I could I went back to the frame of the main door where the aforementioned bee was and my joy was immense when I saw that it was still there, I did not hesitate for a second more and I began with the photography session ... I began to immortalize it in several images this moment, this unexpected visit 😳. I was too surprised by the level of tranquility that this bee had and it is because normally they walk from one place to another without stopping, I do not know if my little model had just woken up or was simply allowing me to take some pictures of her.
I must confess that before starting the photographic session I was somewhat panicky, since many people say that these bees sting very painfully and people who are allergic can cause severe problems; I quickly ignored all that information and understood that they are not really aggressive, but that they attack is to defend themselves when they are afraid and since I was totally sure that I was never going to do something to endanger my model and I know that she could feel that way. I respect her, therefore I don't even try to run away. Without any sense of fear or aggression towards my model, I was able to take some photographs without either of us feeling uncomfortable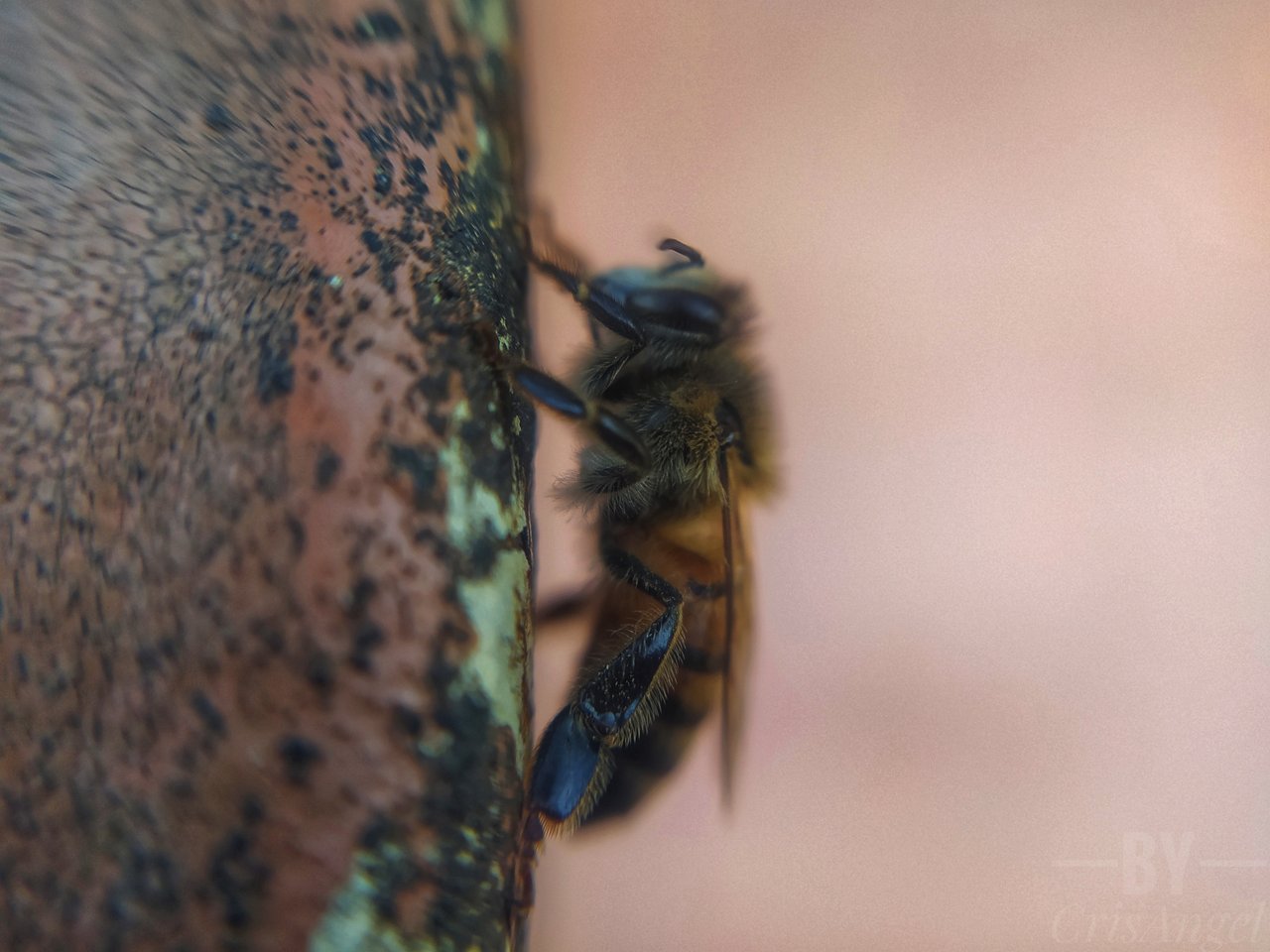 Xiaomi RedMi Note 8 ¬ 4.74mm ¬ f/1.79 ¬ 1/303 ¬ ISO 100
| Source | @crisangel |
| --- | --- |
| Topic | Free |
| Mobile Phone | Xiaomi RedMi Note 8 |
| Edition | Snapseed for Android |
| Ubication | Guarico - Venezuela |
Hey! ✋🏼Before you go I would like to know; What do you think of the photographs? 🤔
If you want to see the photos in full screen, do not forget to click on the details of each photograph
---