Hello, Folks.
I hope you're all alright, healthy and sound. I'm still waiting for my package but while that's on the way, I thought, why not reevaluate some old stuff again.
I thought to have it up on @rarible to stand beside the piece it's based on, but I find myself without ETH. Seems these days I'm just painting or drawing to put the next meal on the table and nothing is left. I'll try to make a plan to get my wallet some finds if sells don't pick out soon.
Anyway, In some sense, you could say this is a sort of sequel to Gotham Phantom, mostly just because it follows in the same theme, mood and style. If anything beyond, I was more curious about how I could execute it differently this time around.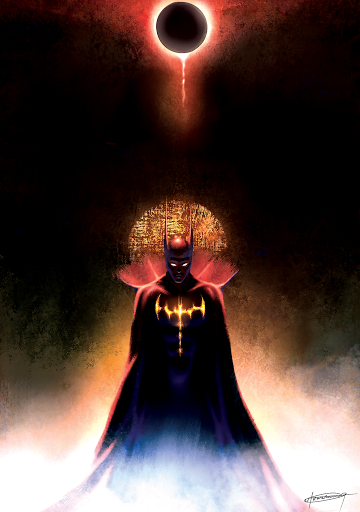 Gotham Phantom is still up on @rarible and open to bids too.
---
If you'd like to buy and support me, you can get my work on @NFTShowroom.
---

Instagram | ArtStation | NFTShowroom | Creary

Tools:
Samsung Tab SM-T805 (Ipad Pro Mini or a Wacom one in my wishlist)
Ibis PainterX Android
Infinite Painter Android
Clip Studio Paint
Thank you for having a look at my wares. If you like what I'm about and doing, give me a little visit on my profile page, leave a comment, like and while you at it, hit that follow button and follow me not my instagram.