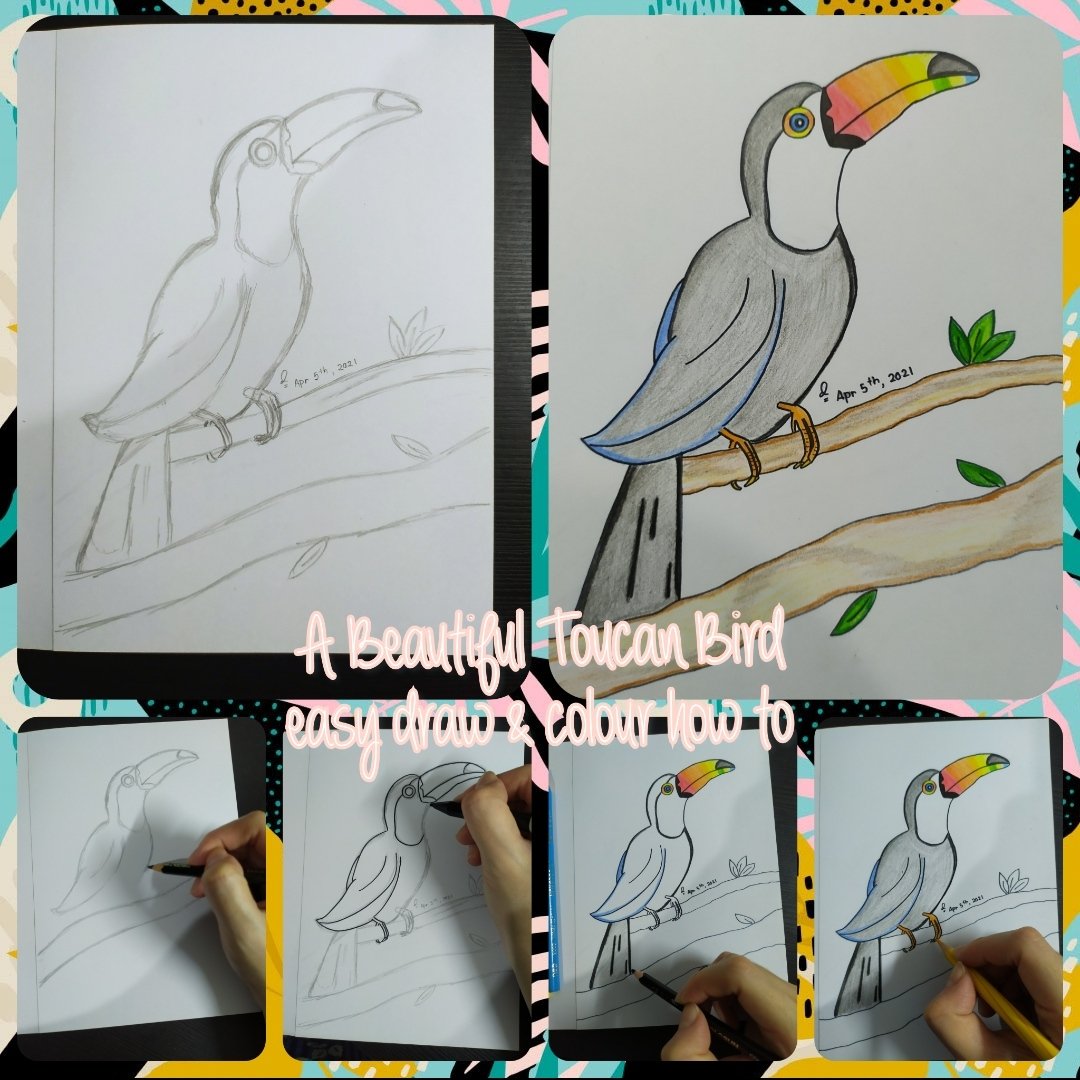 Hello, friends!
Long time i haven't drawn anything with the pencil again cause i recently used my tablet for drawing but today special in steemit for this new community i just joined @worldofxpilar i drew a picture with my pencil last night. I showed the steps below but before i would like to tell what the materials & things i needed to make this picture.
Materials & things:
2B pencil
eraser
A5 drawing paper
colour pencils
drawing pen
black marker
Easy how to:
First i started from the tree branches, then i draw the beak of the toucan and the head. Continue to the body and also wing, wait a minute, the branches were not in a correct place so i erased them and draw the new one. Next i continued the toucan with the tail and also feet.

Then i finished the branches and added some leaves. After finished the drawing i bold it with the marker and also erase the pencil sketch.

To colour the beak top part and also eyes i used my 0.2 drawing pen. Then i started to colour the eye with two kind of blue colours, and near it with the orange and yellow. Next for the beak i used the red until blue colour like my picture below. For the lines near wing i used the darker blue.

I used the black colour to colour the body, playing with the tension on the paper so it would be like dark grey colour for inside and black near the lines. Colour the feet with orange. After that, colour the leaves with some green colours. Then it was the last chapter, colouring the brown for the branch.

I made contour with some other brown colours and voila it's finished.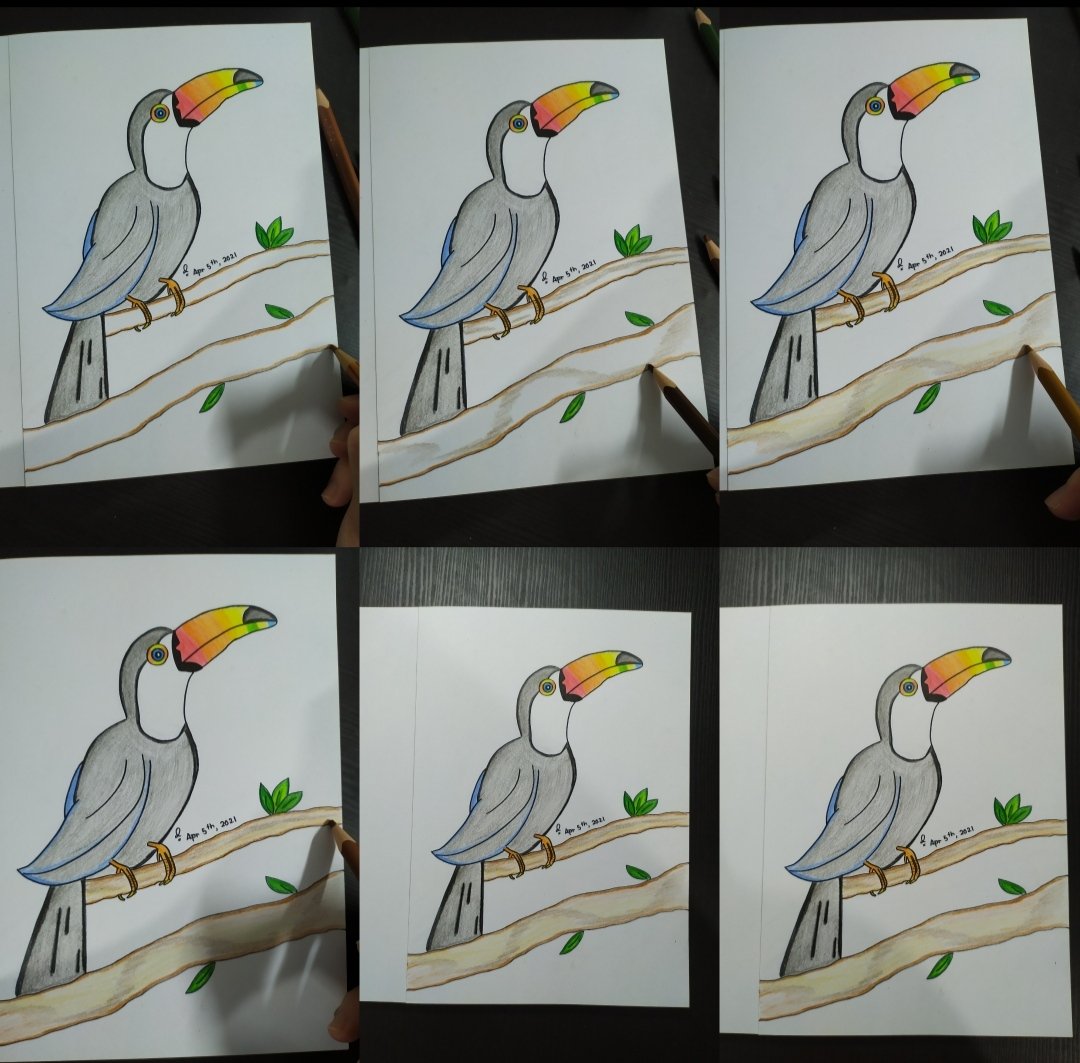 Hope you like it :).
Happy drawing & colouring!