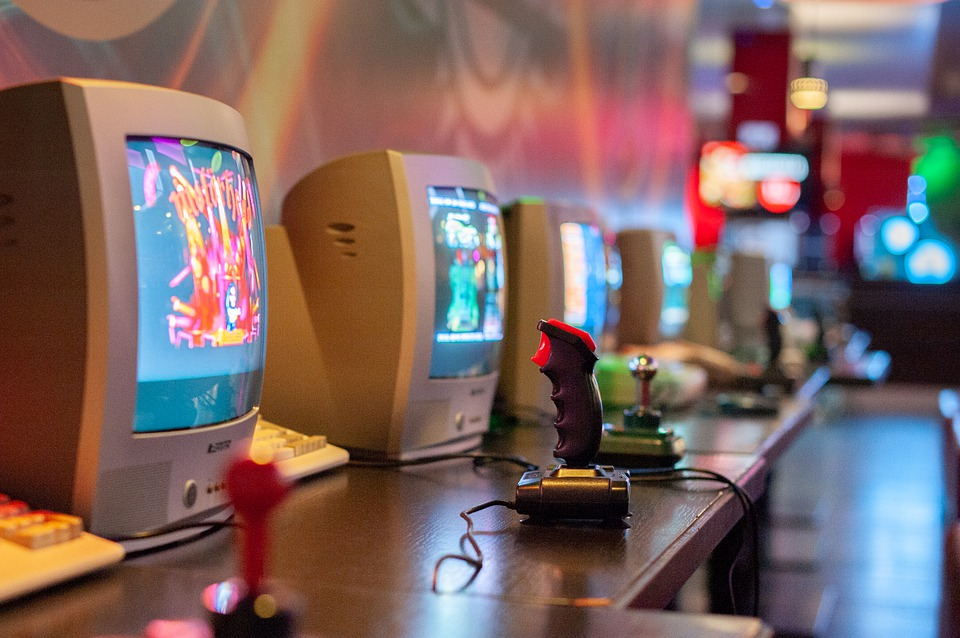 source
We are many people having different and same upbringing from time to time and from place to place. We are here to enjoy life, and to find funny and serious ways of doing life. And playing the games on the computer was excellent with the slot machine Commodore 64, and we could play as much as we wanted, and we played together with family and friends, and there was many nice games.
We are many people being enjoying playing on the slot machine Commodore 64, and there are many nice games like for instance: «Summer Games», «Winter Games», «Track & Field», «Frank Bruno's Boxing», and many more, and you cannot get any better computer than the Commodore 64 when playing all these games, and we could play them together with domestic people, and foreign people visiting us, for instance from Germany! Several of these games we could play were developed by Epyx, and we had a wonderful time enjoying life, in addition to doing our homework at schools, and reading these nice books from the libraries, and there more we know, the less we know.
«Summer Games» were about various exercises that take place during the Summer Olympic Games, and «Winter Games» happened about various exercises during the Winter Olympic Games. «Track & Field» was different exercises when being out on the field, and «Frank Bruno's Boxing» were boxing events when meeting different guy trying to compete out. And in all these games, you could do it best by getting the best times and lengths, and by also being the best boxer in the ring. And Mike Tyson is probably the best boxer through all times, when he was at his best, and it was amazing boxing, and he did it really well. And after that, he was not so serious, and he got trouble in his family and among friends, also with driving the car out of the way.
So, Commodore 64! Which slot machine was that? Commodore 64 is an 8-bits computer from the American firm Commodore. It was fist launched in the markets in 1982, and it was one of the first personal computers that was cheap enough to being a computer owned for everybody. When Commodore Computers Norway put the price to the half on Commodore 64, C64, the autumn 1983, the sale was really big in Norway, and many people bought this type of computer.
So, the schools should be managed to get the best results, and there is much funny playing with the games on the slot machines, and this is a social event because there were often two or more than two persons being in our homes, and we played these games much, and we enjoyed them. And research methods in the social sciences, that is just about what we are doing when being together, and how we explain different things. And fitness, love and respect were different important factors, but we should not take away the homeworks from the schools, because this means that the pupils know less than before, and that they cannot manage all kinds of tasks from the easiest to the most complex. We cannot get schools where the knowledge level is low, but we should get the best schools in Norway, and we should fight as teachers for getting them as good as possible. But at the same time, some pupils are not learning too fast, there are variatons on them on how they are learning, and how much they are learning due to their abilities and capacity and motivation, and we should organize the schools as giving a nice atmosphere there, and by learning different things. And life is about understanding, and we can know as much as we want!
Please do follow if you want to keep up with my next article. Any upvotes or resteems are hugely appreciated!
Latest article, check out :
The four Ss in Norwegian skating; How we enjoyed our leisure time with watching skating!
Sverre Larsen
Kristiansand, Norway
Read about us? // Main page!
Latest content: Travel, Art, Food, Article, Poetry