GREAT GREETINGS TO ALL.
The digital image of the day is made according to my own imagination and thoughts (his story writing competition (103).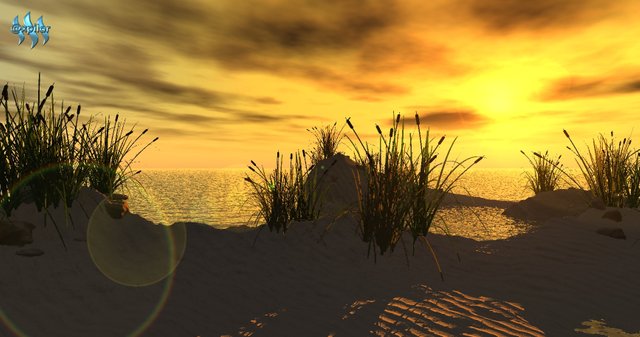 SUNSET AT THE BEACH HOUSE.
In the place where I work, the companionship is spontaneous because we support each other in each activity and responsibilities and when there are difficulties with a coworker, we all collaborate to fulfill the tasks and objectives established in the company.

On a normal work day a colleague named Frank made a mistake in some statistical information and they were about to fire him and therefore we helped him quickly so that he could deliver the information on time so that management could make timely decisions.

When the information was handed over to the general management and it was noted that everything was perfectly calculated and the information is coherent, our colleague Frank was congratulated for presenting the corrected information on time and this made the whole work group happy and we decided to go out to lunch at a restaurant one tight-knit group of twelve people.

During lunch, colleague Frank invited his co-workers to his beach house for the weekend and all very happy and happy accepted the invitation to spend the weekend in a beautiful beach house half an hour from the city.

Then on Friday morning, everything related to the trip to the beach house was organized, it happened on Friday and Saturday in the early hours of the morning we were in a strategic place and we moved in our own cars to the beach house when we got there a fisherman was waiting for us with a basket full of fresh fish taken from the sea in the morning.

The fisherman had called his colleague Frank to wait for him with fish to prepare breakfast and he bought the fish basket and we all cleaned the fish and helped prepare breakfast, when we finished having breakfast Frank invited us to walk along the shore of the river. beach and it was a relaxing moment because it was a sharing with nature and we took photos as a souvenir of the visit to this beach house.

But when the afternoon began to fall it was an unforgettable moment since the way the sun began to set was an impressive natural spectacle since many colors were observed beautiful and I even observed colors never seen in that sunset so we did not miss the opportunity to take a photo of this natural manifestation that will remain as a souvenir of a weekend at the beach.

ESPAÑOL.
EL ATARDECER EN LA CASA DE PLAYA .
En el lugar donde trabajo el compañerismo es espontáneo porque nos apoyamos mutuamente en cada actividad y responsabilidades y cuando existen dificultades con algún compañero de trabajo todos colaboramos para cumplir las tareas y objetivos establecido en la empresa.

En un día normal de trabajo un compañero llamado Frank se equivocó en una información estadística y estuvieron a punto de despedirlo y por consiguiente lo ayudamos rápidamente para que pudiera entregar la información a tiempo para que la gerencia pudiera tomar decisiones oportunas.

Al entregarse la información a la gerencia general y notarse que todo estaba perfectamente calculado y la información es coherente nuestro compañero Frank fue felicitado por presentar la información corregida a tiempo y esto alegró a todo el grupo de trabajo y decidimos salir a almorzar a un restaurante un grupo muy unido de doce personas.

Durante el almuerzo el compañero Frank invito a sus compañeros de trabajo a su casa de playa para el fin de semana y todos muy contentos y felices aceptamos la invitación de pasar el fin de semana en una hermosa casa de playa a media hora de la ciudad.

Luego el día viernes en horas de la mañana se organizó todo lo referente al viaje a la casa de playa, pasó el día viernes y el día sábado a primeras horas de la mañana nos encontramos en un sitio estratégico y nos trasladamos en carros propios a la casa de playa al llegar allá nos estaban esperando un pescador con una cesta llena de pescado fresco sacado del mar en horas de la mañana.

El pescador lo había llamado el compañero Frank para que lo esperara con pescado para preparar el desayuno y compró la cesta de pescado y todos limpiamos los pescados y ayudamos a preparar el desayuno, al terminar de desayunar Frank nos invitó a caminar por la orilla de la playa y fue un momento relajante porque fue un compartir con la naturaleza y tomamos fotos como recuerdo de la visita a esta casa de playa.

Pero al empezar caer la tarde fue un momento inolvidable ya que la forma como empezó a ocultarse el sol fue un espectáculo natural impresionante ya que muchos colores se observaron hermosos e incluso observe colores nunca visto en esa puesta del sol así que no desaprovechamos la oportunidad de tomar foto de esta manifestación natural que quedará como recuerdo de un fin de semana de playa.