Una de las cosas que más me gusta de vivir en la Guaira es que la playa me queda super cerca, es una bendición poder vivir cerca del mar. Normalmente cualquier persona que viva acá en el estado tiene esa visión hermosa desde su casa prácticamente.
[eng]One of the things I like the most about living in la Guaira is that the beach is very close, it is a blessing to be able to live near the sea. Normally anyone who lives here in the state has that beautiful view from their house practically.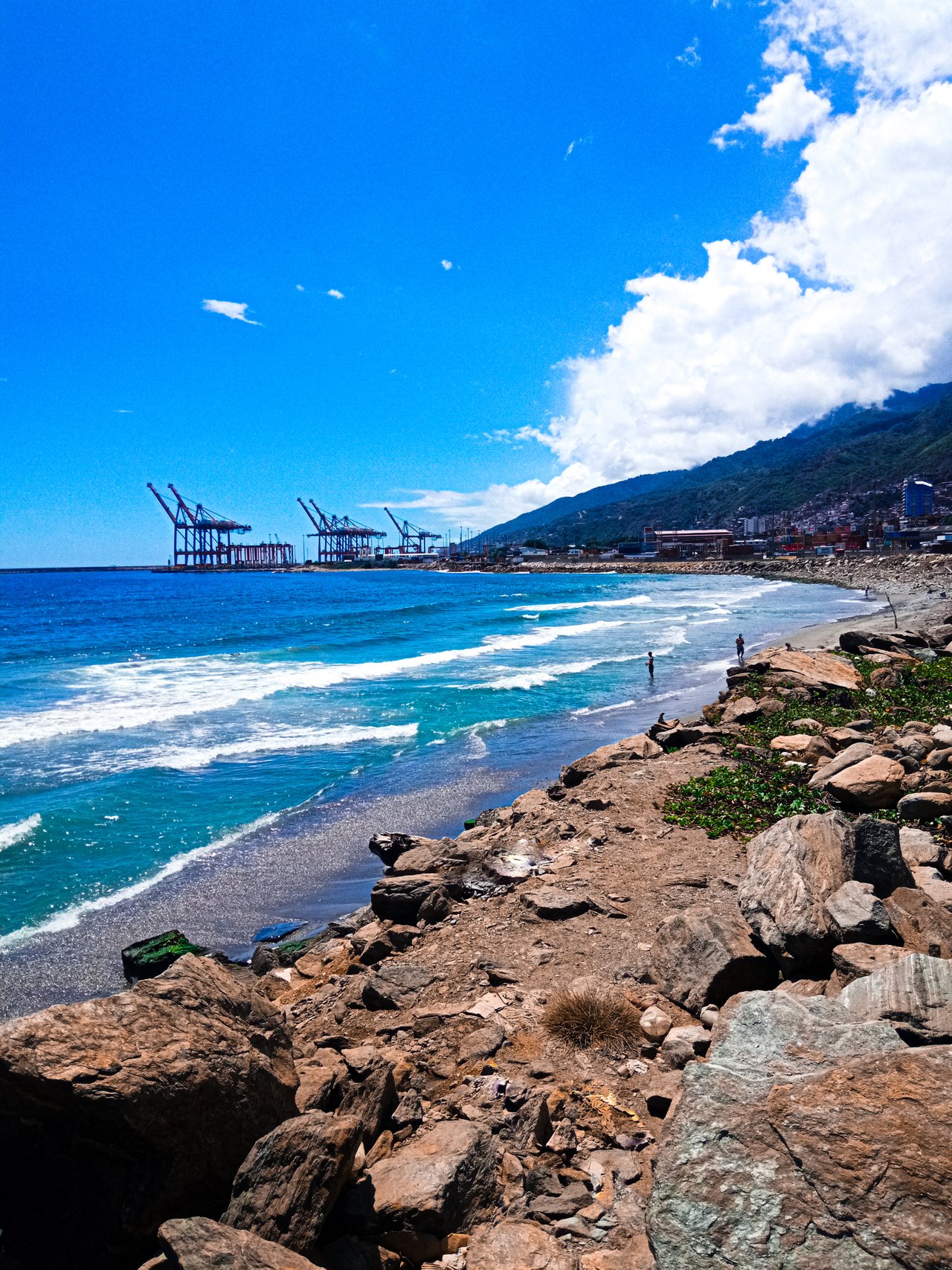 El día de hoy salí a realizar unas diligencias y justamente me tocaba ir a un lugar que está súper cerca de una playa. Mientras iba camino a agarrar el autobús ví que estaba muy linda, de hecho hacía mucho sol y hacia mucho calor. Aproveché de acercarme para tomar algunas fotos y la verdad que las guardaré siempre como una de mis favoritas.
[eng]Today I went out to run some errands and I had to go to a place that is very close to a beach. While I was on my way to catch the bus I saw that it was very beautiful, in fact it was very sunny and very hot. I took the opportunity to take some pictures and the truth is that I will always keep them as one of my favorites.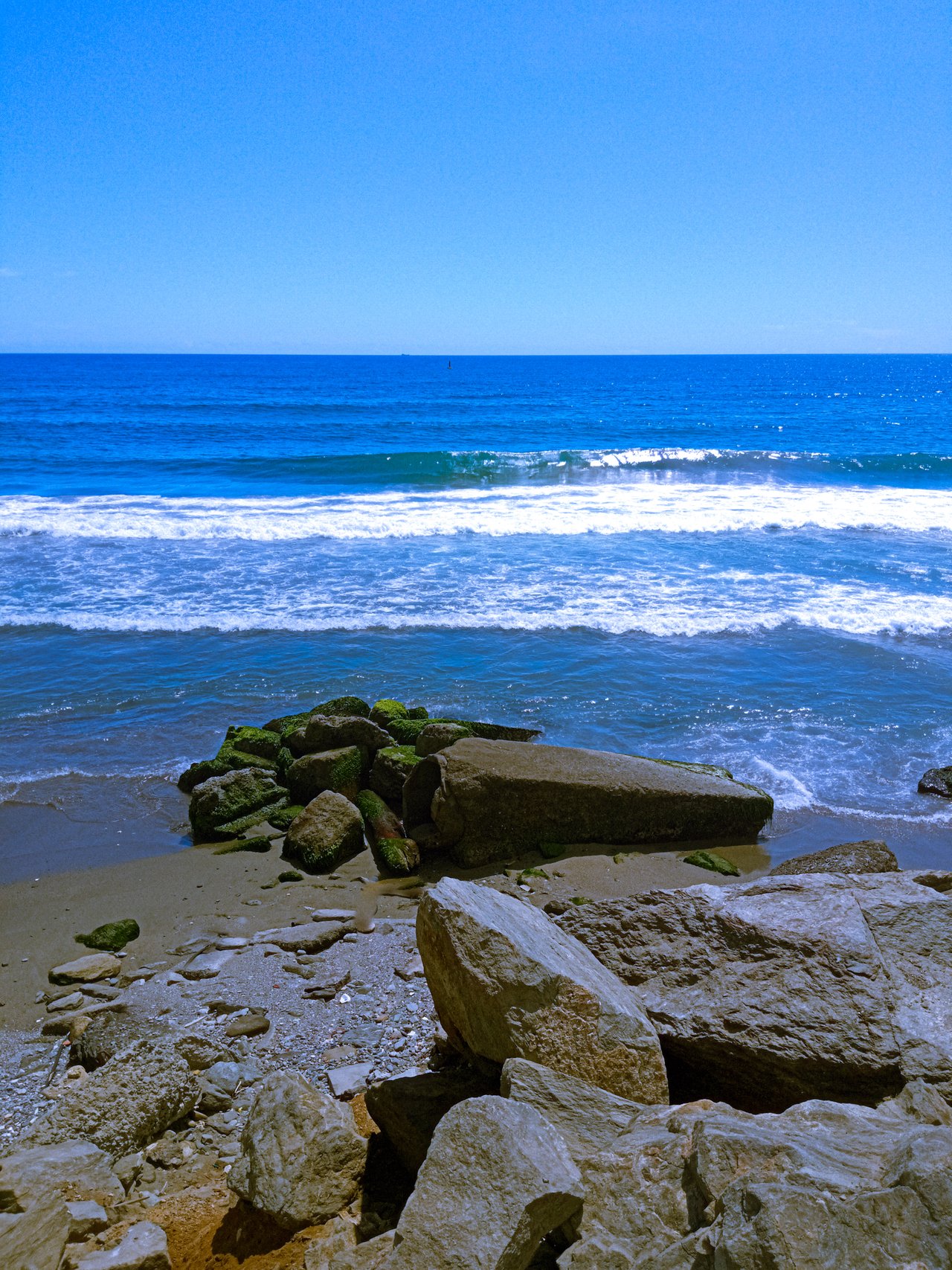 Desde pequeño una de las cosas que más me gustaba era estar en el mar, y cuando estaba en la universidad religiosamente me iba a la playa los días viernes a conversar con mis amistades, eran momentos muy lindos y que me llenaban mucho de paz.
[eng]Since I was a child, one of the things I liked the most was to be in the sea, and when I was in college I would religiously go to the beach on Fridays to talk with my friends, they were very nice moments that filled me with peace.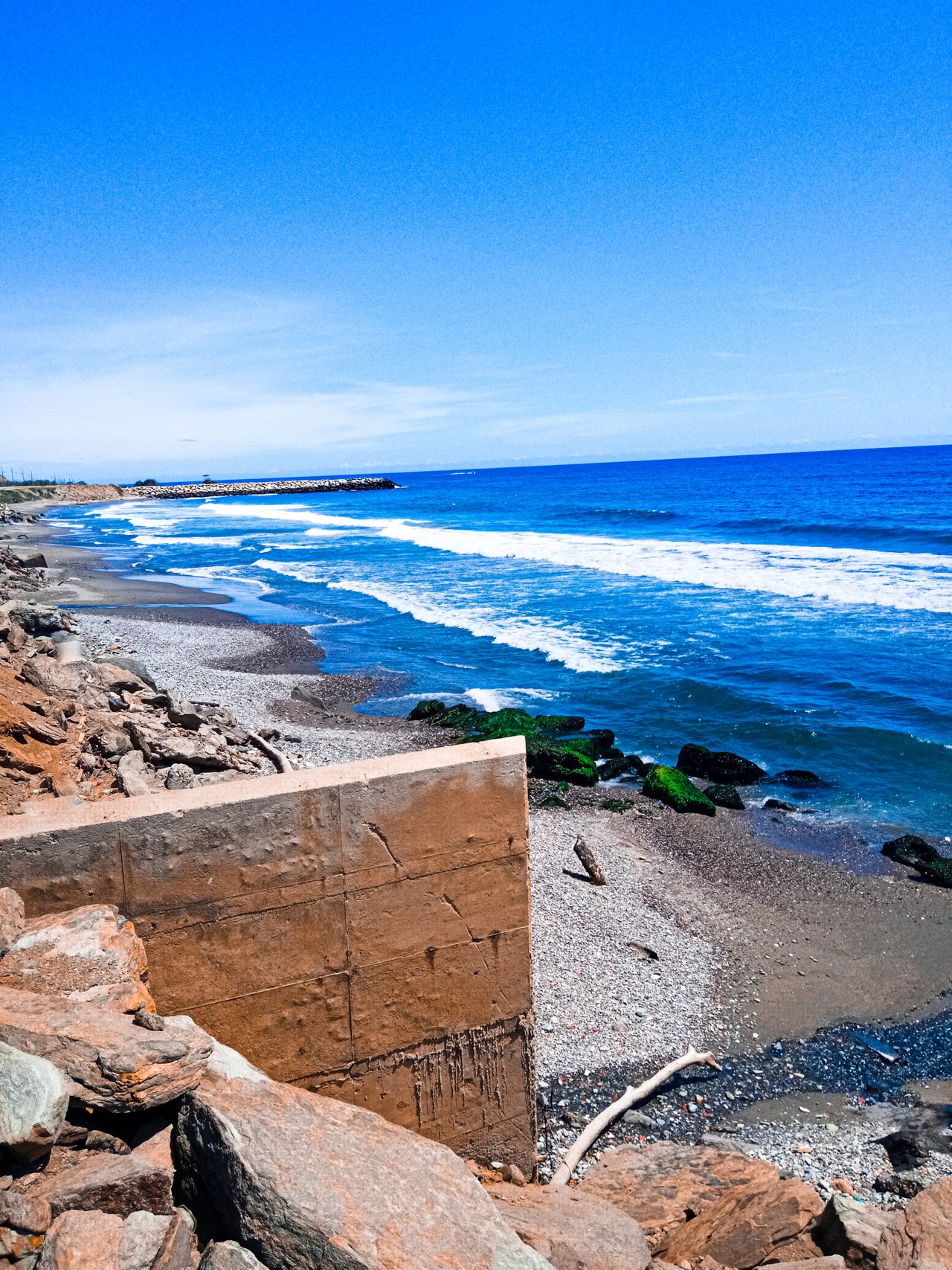 Lamentablemente con el tiempo fueron mermando esas idas por cuestiones de trabajo, no podía coordinar el tiempo para ir frecuentemente y eso no me hacía sentir precisamente feliz. Aunque desde que me levanto y salgo al patio de mi casa lo logro ver, porque tengo vista a todo el puerto del estado, sentía la necesidad constante de tener contacto físico con el mar.
[eng]Unfortunately, as time went by, those trips were diminishing due to work issues, I could not coordinate the time to go frequently and that did not make me feel exactly happy. Although from the moment I get up and go out to the patio of my house I can see it, because I have a view of the entire port of the state, I felt the constant need to have physical contact with the sea.
La cuarentena ha hecho que sea un poco más difícil tener acceso a las playas por las restricciones del país, esto también ha ayudado a que no soy yo si no muchas personas tengan que abstenerse de ir con sus amistades y familias a pasar esos fantásticos días de playa.
[eng]The quarantine has made it a little more difficult to have access to the beaches because of the country's restrictions, this has also helped not only me but many people to refrain from going with their friends and families to spend those fantastic days at the beach.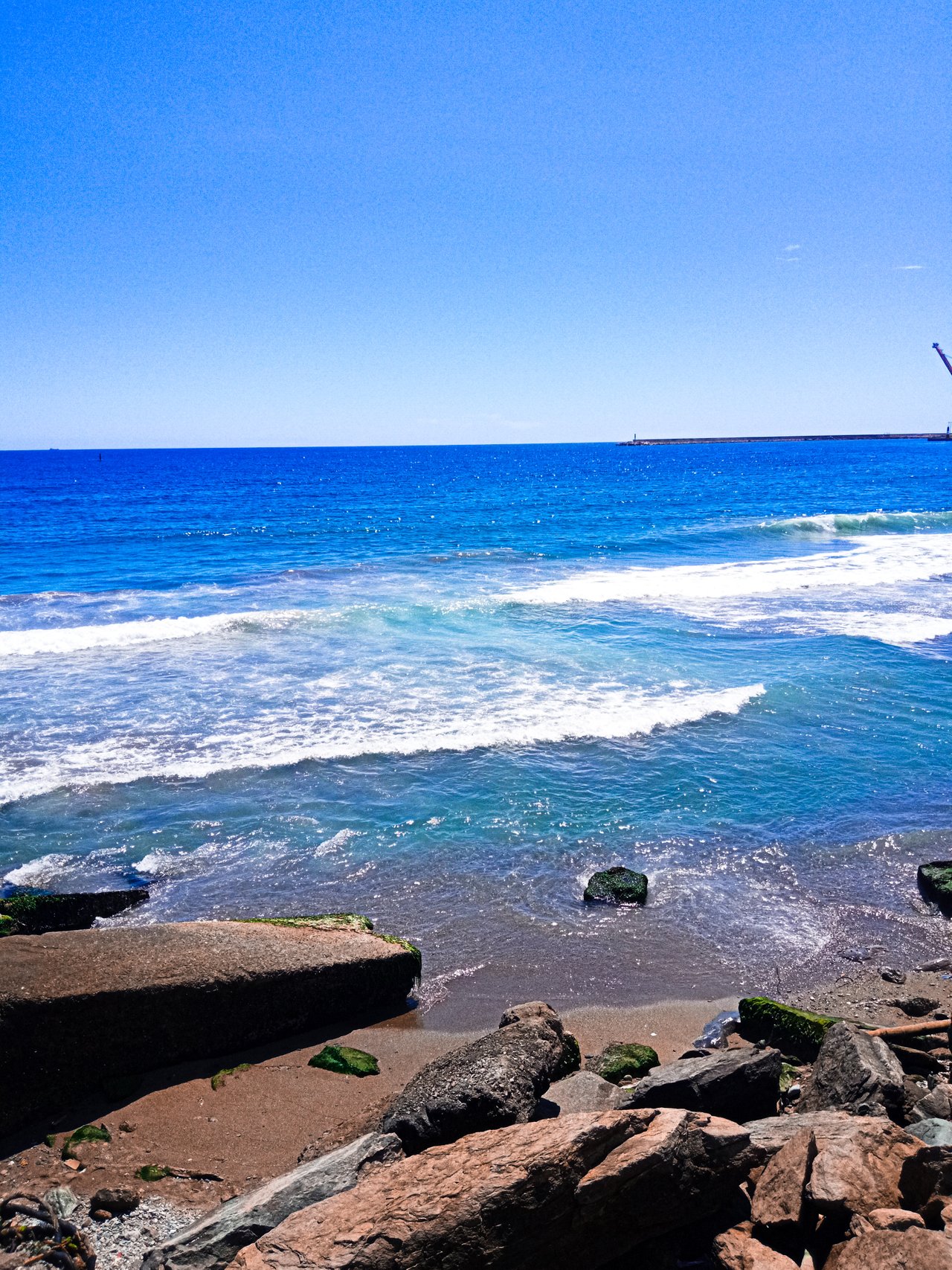 Lo bueno es que me queda super cerca, y ahora que tengo más tiempo libre podré ir más a menudo no solo a captar lindos momentos si no también ha bañarme y disfrutar como hacia antes.
[eng]The good thing is that it is very close to me, and now that I have more free time I will be able to go more often not only to capture beautiful moments but also to swim and enjoy as I did before.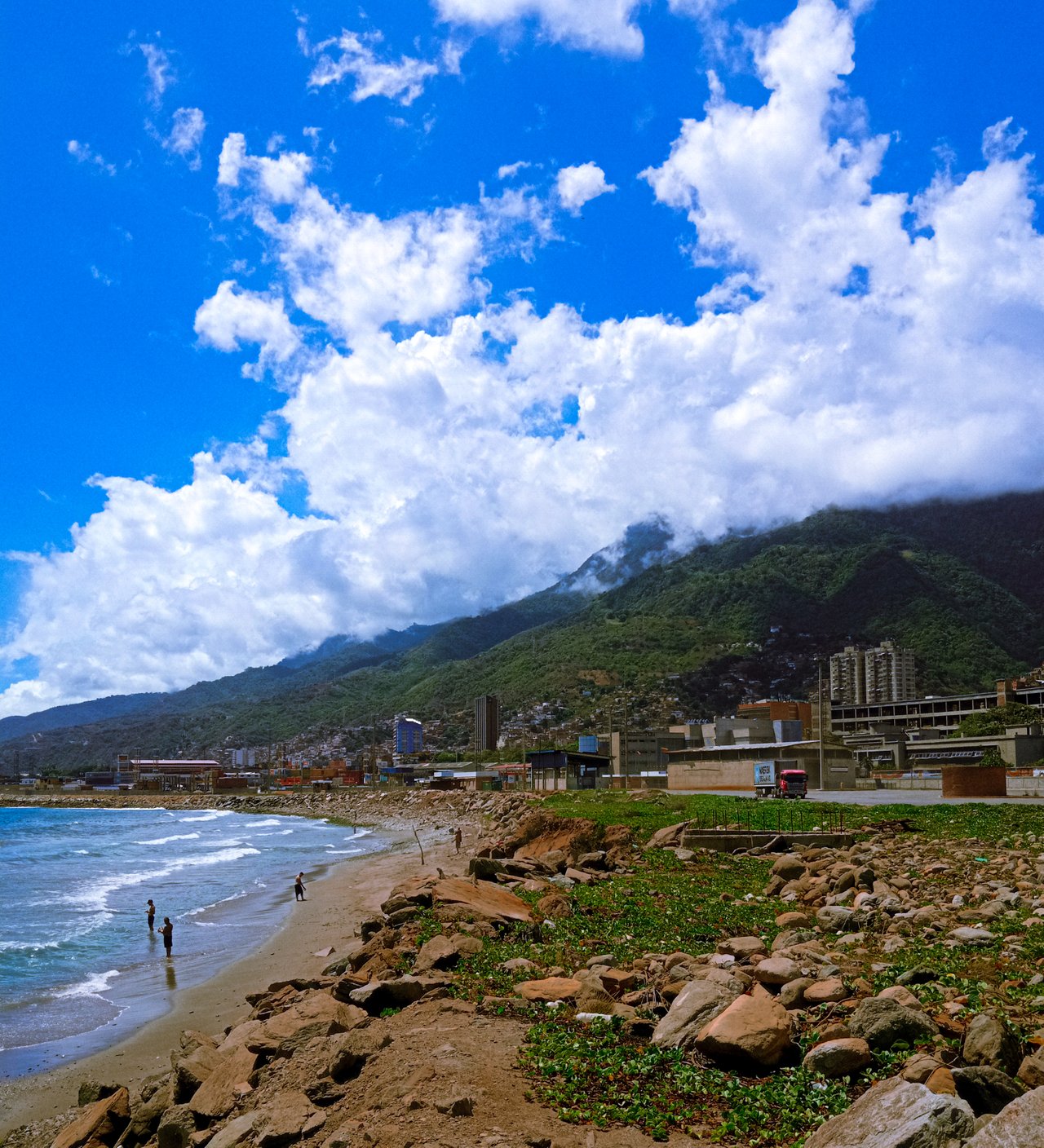 ---
Si llegaste hasta acá muchas gracias por leer mi post, hagamos cosas grandes por esta plataforma y sigamos creciendo.
If you made it this far thank you very much for reading my post, let's do great things for this platform and keep growing.

TEXTO TRADUCIDOS EL DEEPL.COM - TEXT TRANSLATED ON DEEPL.COM